Best time to visit Vietnam - all you need to know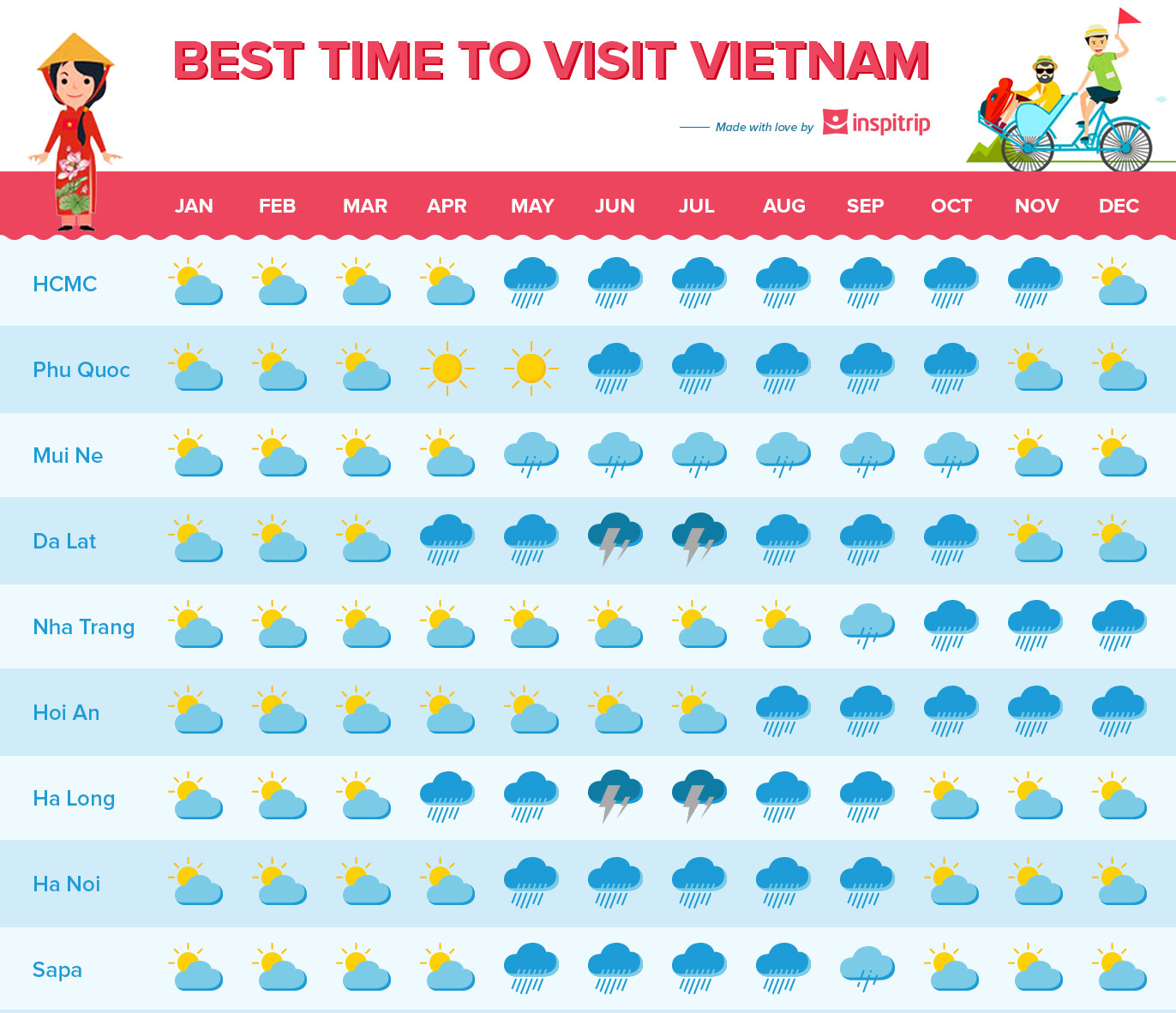 The best time to visit Vietnam is from the end of Winter to Spring (January to April) and Autumn (August to October). Most visitors plan to travel across the country, making the best time to visit more complex than first assumed. You can expect several different climate regions across the 1,000km length of Vietnam, and we have found a very handy guide of what to expect if you travel to Vietnam the first time.
Visiting by time of year
During the end of winter through to spring, the weather is pleasant and reasonably dry. In a year, March and April have lowest rainfall. It is also off-peak season so you can expect cheaper airfares and hotel rates.As a general rule, the North of Vietnam is more temperate, with the average temperature at 25 Celsius degree; while the South of Vietnam has higher average temperature and contributes 80% to total rainfall amount of the whole country. The South has a wet season from May to October, and a dry season from November to April.
A note about visiting during Tet
Tet is the Vietnamese name for the Lunar New Year, a celebration observed through most of the region, including Korea, Japan, China and parts of Malaysia and Singapore. In Tet, the Vietnamese leave noisy cities, comeback to their hometown to reunite with their family. They cook traditional food together, wear ao dai and hold numerous festivals so Tet is a great chance to discover Vietnamese culture.Based on the lunar calendar, the dates for Tet change every year. As Tet is the biggest public holiday in Vietnam, most business and sights shut down for the period. A visit to Vietnam during these periods would be best approached with caution.Tet Holiday calendar
2017: 26th Jan - 1st Feb
2018: 15th Feb - 21st Feb
2019: 2nd Feb - 10th Feb
Visit any time of year
Saigon (Ho Chi Minh City), Mekong Delta,  Hanoi and Dalat are consistently good to visit all year round, especially as Ho Chi Minh City and Hanoi are the two largest cities with infrastructure built to accommodate tourists, no matter the weather. Dalat is blessed with reasonably cool temperatures all year round, with the average mean temperatures being about 17-18 degrees or about 64-66 Fahrenheit. Bear in mind that Dalat and Saigon do have rainy seasons from August to October. If you want to trek, you might be more inclined to trek through Sapa at that time of year. In Mekong Delta, rains occur only for a couple of hours in the afternoon, which makes this region a good destination to visit all year round.
Looking for travel tips? Check our comprehensive Vietnam travel tips which contain all the information what you need to prepare before going to Vietnam.
If you're visiting in January-March
Hoi An, Hue and Nha Trang are at their very best. Halong Bay and Sapa are beautiful from March onwards. Temperatures will range from the low to mid-twenties (or 72-82 Fahrenheit) in Hoi An and Halong Bay, while Hue and Nha Trang range between the mid to high twenties (82-92 Fahrenheit) as they are closer to the equator. Sapa is always cool and ranges between 10-15 degrees around this time of year. If you're visiting Sapa in this time, don't forget to experience Red Dao herbal bath, this famous treatment is best in cold weather.Pack: A light jacket if you feel the cold. You will still require sunscreen.What to Expect: It's the dry season, and about as close to winter as it'll get in most parts of Vietnam.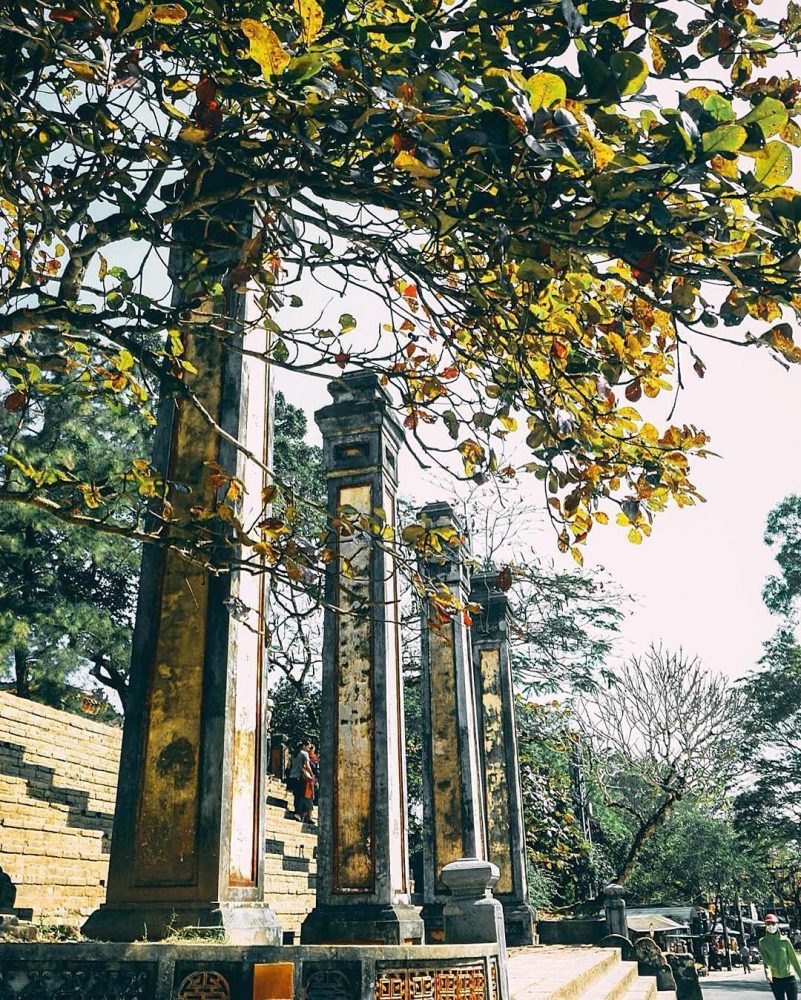 If you're visiting in April-June
Hoi An and Halong have temperatures ranging in the mid-twenties (75-82 Fahrenheit). Nha Trang, with its stunning beaches, is also nice to visit, with temperatures in the high twenties to low thirties. From Hue down to Ho Chi Minh City, the temperatures reach their peak in the low to mid-thirties. It can feel hotter than it is due to the humidity. Hanoi is extremely hot and steamy around this period, with its combined Vietnam rainy season and hot temperatures, reaching up to 39 degrees (102 Fahrenheit) in June.Pack: Lots of sunscreens and be sure to carry water with youWhat to Expect: It's the peak of summer around this period, so expect the South of Vietnam to be warm. Due to Vietnam's 3,444 km long coastline, this is one of the best time to visit its beaches and islands.
If you're visiting in July-September
July to September is probably good for a visit to the South of Vietnam as the North does get wet.Hoi An and Nha Trang are reasonably dry from July to August. Avoid Halong Bay between July and September as these are the wettest months of the year, with trips cancelled due to extreme weather. It also coincides with a local holiday between June and July and the rates are expensive. However, you can have a great trip to Vietnam its wet days if you choose these best place to travel.Sapa also experiences heavy rain between May and August so any outdoor activities during this period would not be advised.Nha Trang and Hue commence their rainy seasons in September. Hue in its rain season is very wet; it has small rain all day long during this season.Pack: a raincoat and sunscreen. A pair of flip flops is probably a good idea too.What to Expect: Rain, and lots of it in the North. Bear in mind that Vietnam does flood, even in the major cities. It's best to come prepared, although the warm weather does make it easier to get about.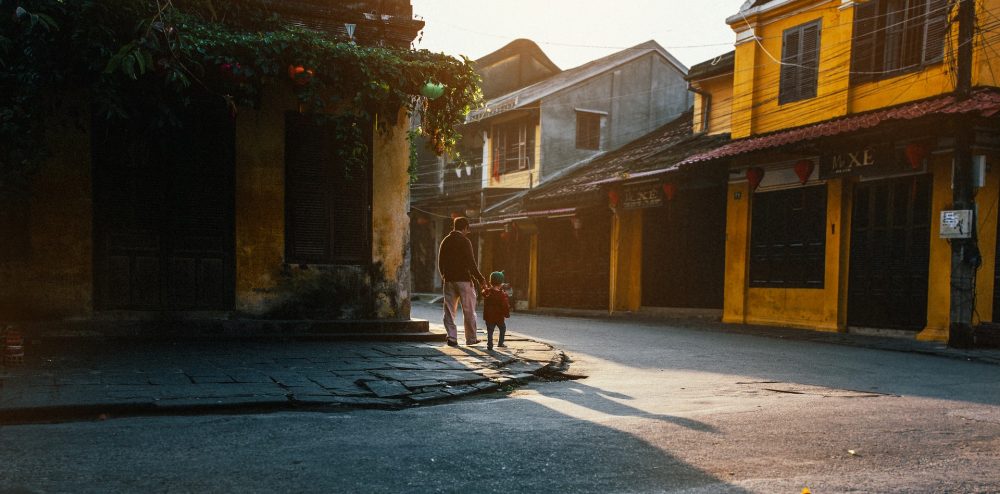 If you're visiting in October-December
This is a great time to visit the North of Vietnam.Ha Noi, Halong and Sapa are stunning around October, although Sapa does drop to lower temperatures between Christmas and February. Hoi An may still be experiencing some rain but will be navigable.Ho Chi Minh City may experience its worst flooding during October, and Nha Trang is best avoided as it is their wettest month too - not what you want for a beach town.Pack: a light jacket, a poncho or a raincoat, and sunscreen.What to Expect: Pleasant weather up North, and wet weather during October down South. This is fine up to around November to December.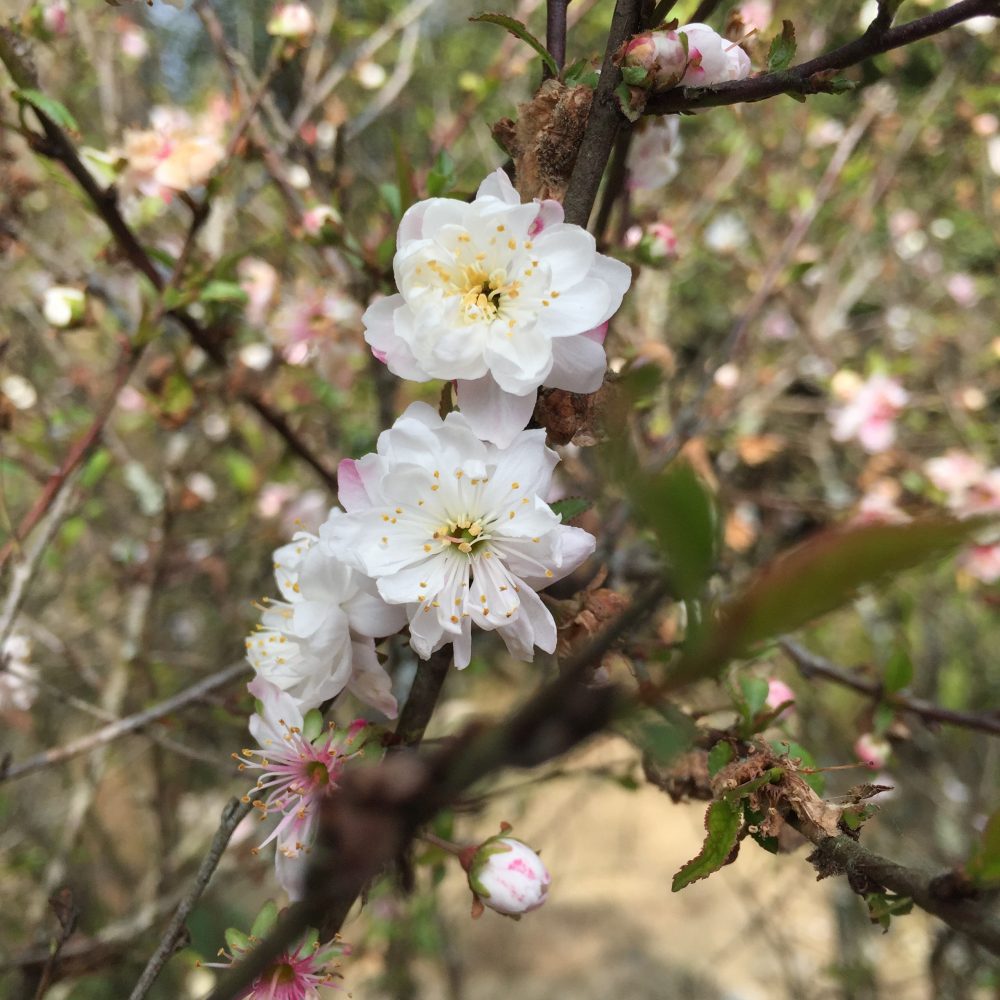 If you're visiting Vietnam during Christmas:
It's a great time of year to visit as the weather is uniformly pleasant throughout the country. Bear in mind that due to the holidays, prices may be steeper than usual. However, you should be able to experience everything Vietnam has to offer during this time.Pack: a jumper or a jacket for the North. If you're heading to Sapa, something warmer might be required.
If you're traveling Vietnam during Easter:
April is the beginning of the hot season, but it is otherwise lovely to visit. Take note that there are odd storms on Ha Long Bay, but nothing that should ruin your trip.Pack: sunscreen.
Time to go by location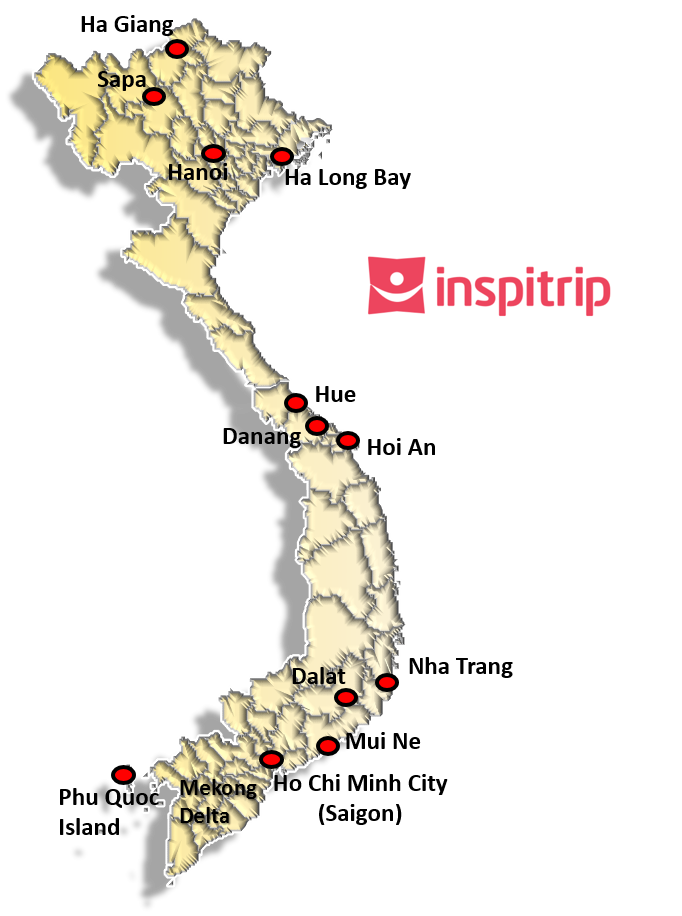 Ho Chi Minh City (Saigon)
2 Seasons: Dry and Raining. The average temperature is around 27 Celsius degree all year round.
Avoid May to November: Heavy rain in the afternoon. Rains last for a few hours. It can cause a flood on some main streets.
Ideal time to go: December to April.  Sunny in the morning and pleasantly cool at night.
Busy all year as it is the biggest city. No such thing as the high or low season. All prices are consistent the whole year.
Since Saigon is the economic centre of Vietnam, it's easy to find English speaker and find English teaching jobs. Here is everything you need to know about traveling and teaching English in Vietnam.
Phu Quoc Island
Avoid June to October. Heavy rain and strong winds. There might be flood at some streets
April and May can be hot and tourist dense.
Best time to go is between November and March. Low humid, clear sky, smooth sea and tickets tend to be cheaper. The natural scenes of Phu Quoc Island are beautiful in this time. Although it can be noisy as all the projects start construction around this time.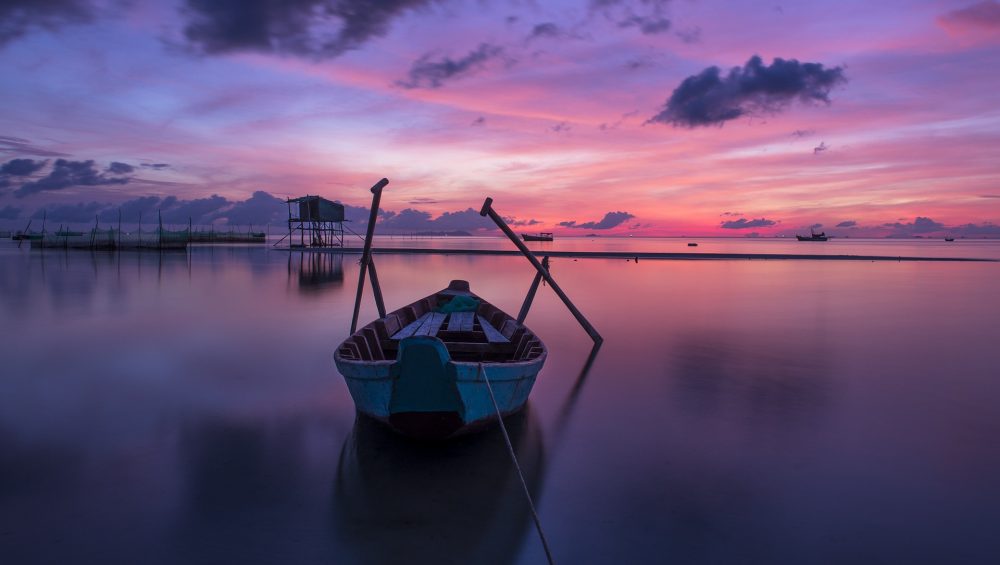 Mui Ne
Pleasant, windy all year round. Go anytime to experience its long white sand dunes, beaches, rows of tall coconut trees and delicious seafood.
OK: May to October. It is in raining season and there are short rains. The ocean water is not clear at this time.
Best: November to April. Easy and pleasant winds. Big waves on November and December.
Dalat
Avoid April to October. This is raining season and the rains are heaviest in June and July. It usually rains from 2 p.m to 6 p.m everyday in raining season.
Best: November - March. The sky is clear, warm in the morning and not humid like other time. The best month to go this "city of thousand flowers" is December where annual flowers festival is held. This is also the time of various fresh and cheap fruits such as strawberry, mulberry, avocado, etc.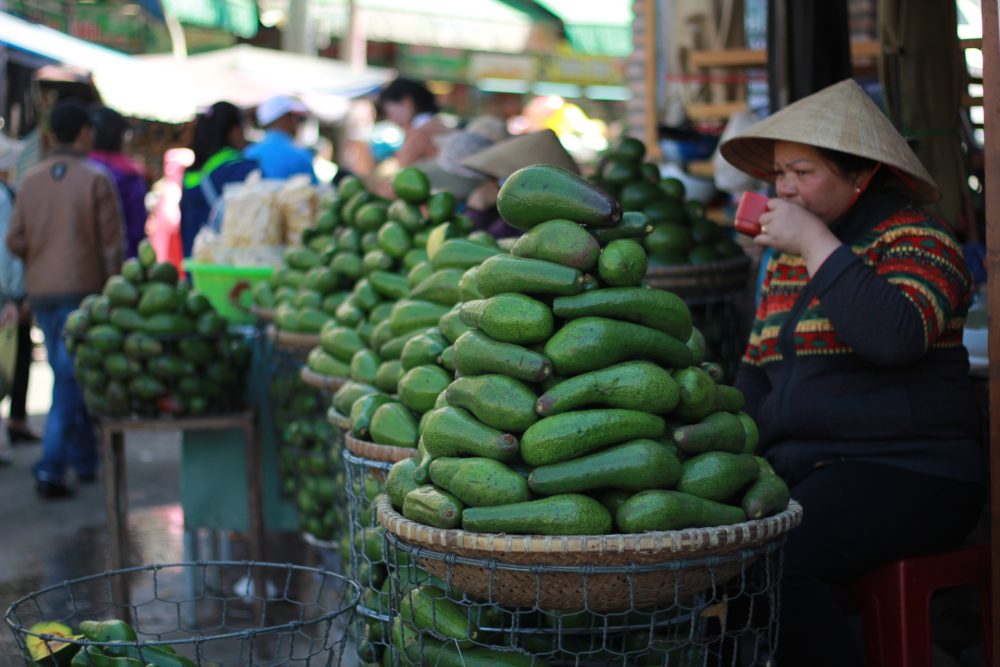 Nha Trang
Avoid Sep - Dec. 90% of the rain happens at this time.
OK: Jan to August when the weather is pleasant 25 Celsius degree on average and less rain.
Best: March - May. Pleasant sunshine. Low season. Prices are cheaper.
Hoi An
Avoid August to December. Heavy rains occur every single month within the period.
OK: Jan to July when it rains less and the temperature is around 24*C.
Best: February to April. Little or less rain. This is off peak season and prices are more affordable.Try to go on full moon time of the month where traditional activities are held. Here is a complete guide to the Hoi An Full moon Festival of Elaine and Dave.
Halong
Avoid June - July. It is local summer holiday, it's crowded and prices are marked up. Shortage of accommodation can happen. Heavy rain and possible potential storms from the South China Sea.
Best: October to March. 18*C on average with little rain and falls on off peak season.
Hanoi
Avoid May - Sep. Heavy rain, storms and hot. Temperature can be up to 39*.
Best: October - April. No or little rain. The temperature is cool. The best time is early Spring, around October and November.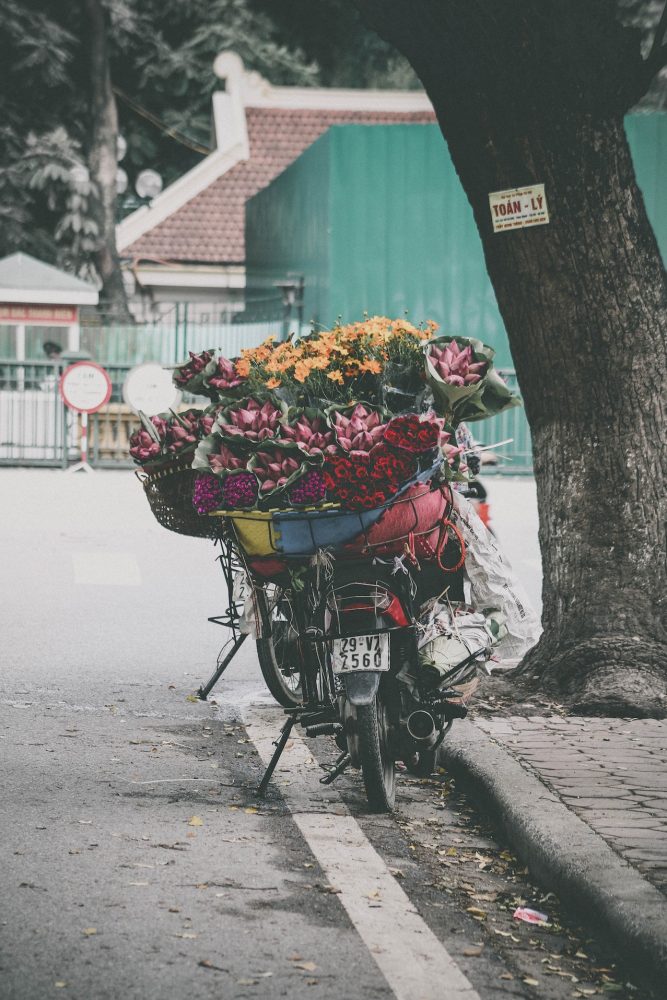 Sapa
Avoid May - August: heavy Rain
OK: September, the terraced fields step into their harvest season so they are covered in yellow.
Best: October - March. Little rain. It can be cold in January and February. Best month to go is October. If you're lucky, you may experience Sapa in snow in this time, this is the only place in Vietnam can be snowy.
4 Seasons in a day: Spring in the morning, Summer in the Afternoon, Autumn in late Afternoon, Winter at night.