Best time to visit Australia to have the most fulfilling travel experience
If you're planning a trip to Australia, you'll be pleased to know that there never be a bad time to visit this place. Australia, as one of the world's biggest countries, always has something to offer to different types of travelers all the year round. Here's a breakdown of best time to visit Australia for an enjoyable journey.Whatever you seek in your travels, Australia has the answers.
Summer (December to February)
Since the temperature typically hovers around 23°C, the summer in Australia is notorious for its sweltering heat waves. However, this off-peak holiday season is ideal for visits to the south-eastern coast of Australia as you'll be able to enjoy the trip more leisurely and economically by saving a lot more on accommodation and avoiding pressure from other visitors. Also, for those who look for a favorable get away with a mixture of dramatic coastal drives, fresh seafood, and beach sports, the Great Ocean Road is definitely a must for a road trip. Although you can easily spend only a day on this trip with less than a three hour drive, taking your time to explore all of the highlights in this diverse and picturesque region is highly recommended. Get a birds-eye view of the twelve Apostles on a scenic helicopter flight or join a hike along the Great Ocean Walk, which also leads to the Apostles. The harsh and extreme weather conditions of the Southern Ocean has gradually eroded the soft limestone to form caves in the cliffs, which then leave behind isolated arches that are rocks stackeds up to 50 meters high. Appreciating these eight limestone towers (not 12 as the name suggests) from sunrise to sunset as the color gradually changes from dark to vivid yellow would be a breathtaking sight. Don't miss out on adventure sports of all types from kayaking to scuba diving. You can witness international surfing championships such as the Rip Curl Pro or sign up for a surfing lesson at Bells Beach, Torquay. Also, many low-impact hiking holidays are currently on offer. Stop at the charming old fishing village Airey's Inlet, just about 25 minutes from Torquay, to taste the best seafood. You can eat outside and try local fried calamari or char-grilled king prawns.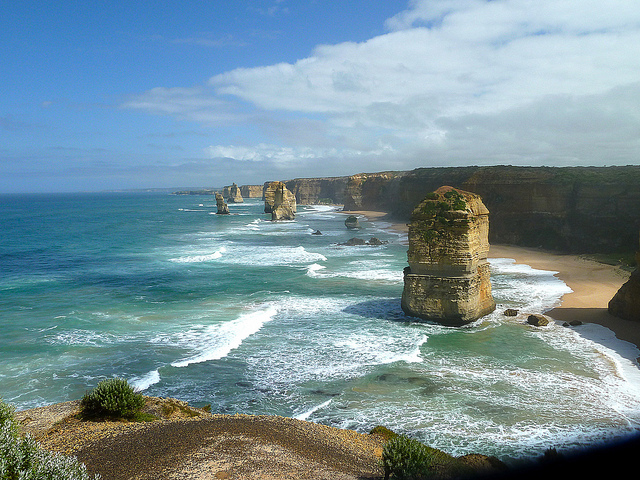 The Great Ocean is considered as the ultimate trip of lifetime in its own right as it is a rare chance for nature lovers. Apart from the jaw-dropping coastal sights, Great Ocean covers a diverse scenery from burning deserts with cloudless skies – 'the Outback' to lush rainforest – Otways and Port Campbell National Park. A variety of animals such as Mutton birds, wild koalas, kangaroos, and emus can be easily be spotted on the walking tracks. If you can stay overnight in the area, don't forget to look out for glow worms in Melba Gully. And if you're lucky enough, you'll be able to encounter a platypus, which lives in rivers and lakes.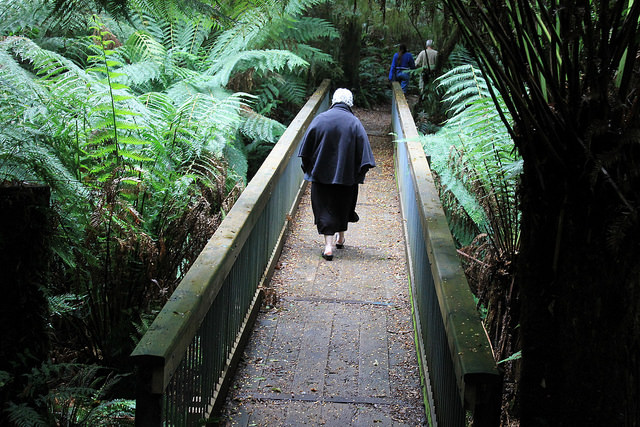 Autumn (March to May)
Early fall is the true walking season at the Blue Mountains as the days are getting more comfortable since the summer heat starts to fade away. Setting out on a journey into the Blue Mountains in Sydney, which is declared as a World Heritage Site, you'll find yourself lost in the beauty of nature with foggy forests, impressive rock formations, and mysterious prehistoric labyrinthine passages into the depths of the Earth. The name of the Blue Mountains has its origin in the vast of eucalyptus trees (gum trees), which gives off a unique blue haze from the eucalyptus leaf oil combined with water vapor. Famous tourist attractions are The Three Sisters – the most spectacular and unusual rock formation shaped like three sisters who were turned to stone according to Aboriginal legend; Jenolan caves – the limestone foundations that are back to at least 340 million years ago, or the Blue Labyrinth - a place of wonder and intrigue. However, there still exists plenty of other hidden highlights worth visiting in this area.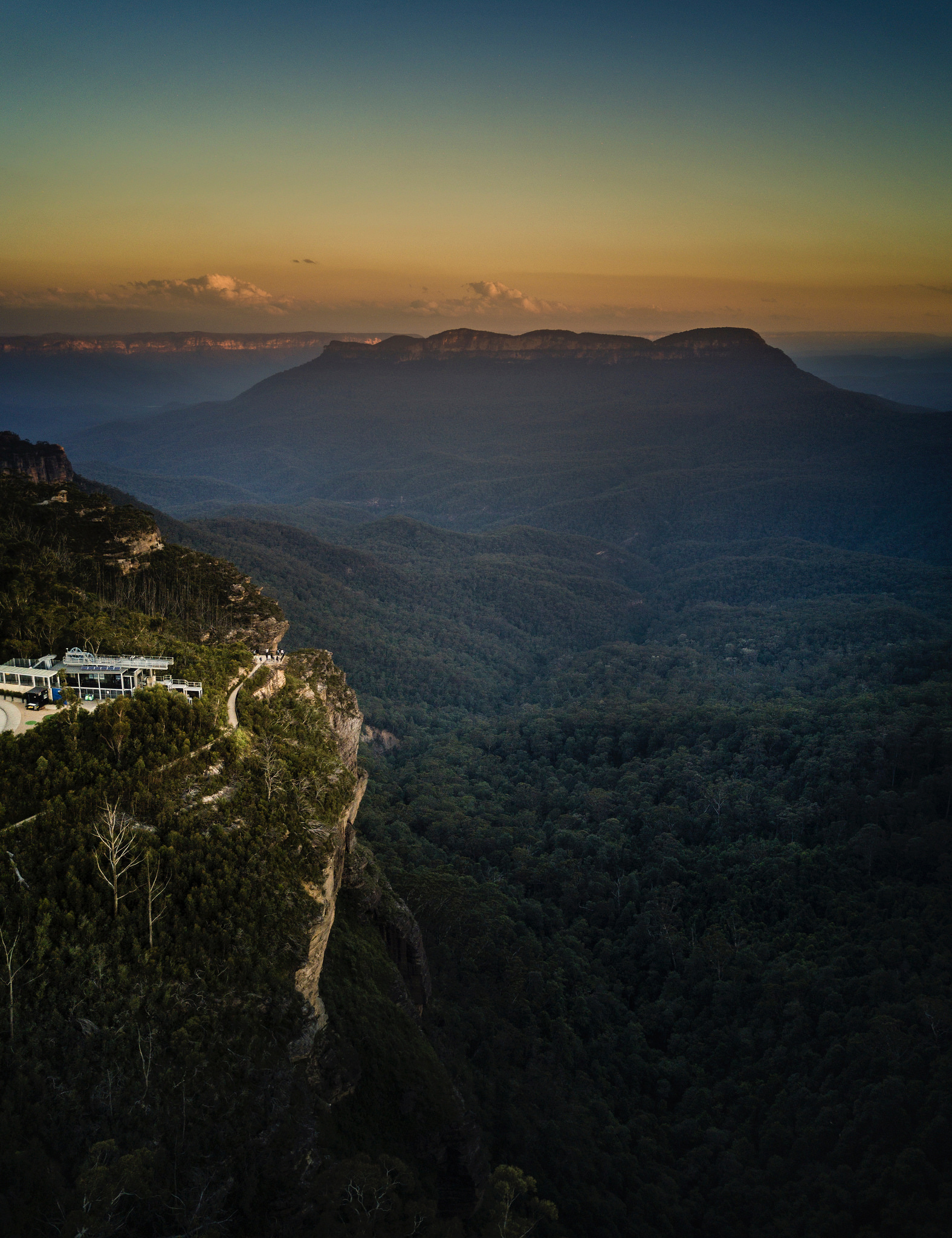 If you manage to reach the top of Sublime Point Lookout in the early morning, you'll feel like standing at the edge of the world with the heavenly view of mountain ranges emerging from pure white cloud. This is a popular spot for picnicking and birdwatching with families. For those who are interested in adventure, sheer cliffs are perfect for experienced rock climbers or bushwalkers. Another commonly overlooked destination is the Valley View, which is located below the famous Evans Lookout.  Overlooking the sandstone cliffs of the Grose River Valley, you'll be able to behold a more aesthetic panorama of the valley floors, compared to the views from other cliffs in the Blue Mountains. Also, don't forget to stop by the small and tranquil town Leura for fabulous dining and charming souvenirs.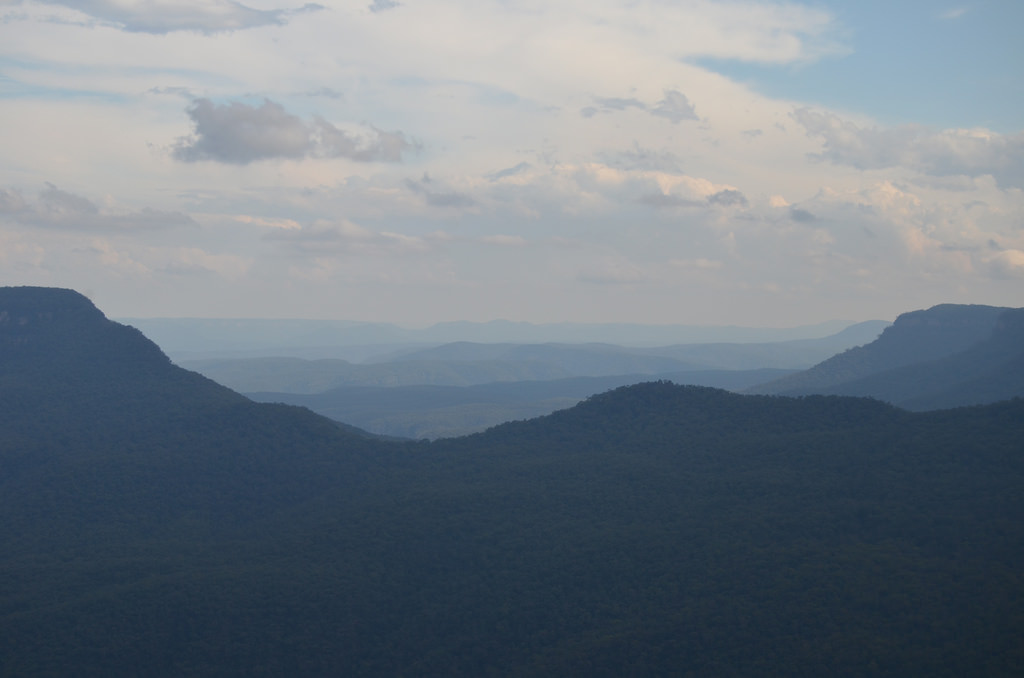 Winter (June to August)
It's definitely become cooler since June, so if you're planning to visit Australia in these months, it is advisable to stay as far north as possible. The Great Barrier Reef in, Cairns will not disappoint you. The Great Barrier Reef is one of Australia's most precious natural gifts. It is blessed with the world's largest and longest coral reef system, stretching for 2,300km from the tip of Cape York in the north to Bundaberg in the south. The Great Barrier Reef is so large that it can be identified from the space. Home to over 3000 individual reef systems and 600 types of coral cays, the Great Barrier Reef is undoubtedly one of the world's most-sought-after destinations. From above, you would see nothing but a palette of different shades of blue due to the different depths of the ocean. Below the surface is a whole new world of marine life before your eyes. There is a high chance of seeing exotic species of turtles, dolphins, sharks, whales, or even rays.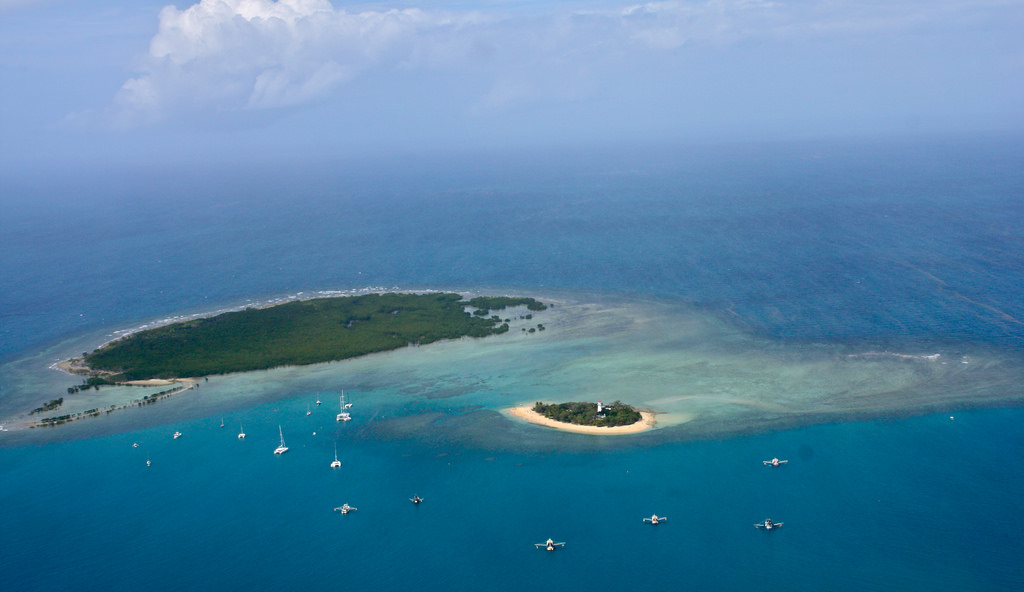 While the Great Barrier Reef is breathtaking to behold, visitors to this place are far from mere sightseers. A number of volunteer opportunities are offered to help clean up the reef, or to report invaluable data about the marine life through educational cruise ship tours. Also, visitors can join in thrilling sports such as snorkeling, scuba diving, or experience helicopter tours, glass-bottomed boat viewing or semi-submersibles trips. While snorkeling is the easiest way to have eye-to-eye contact with underwater animals, scuba diving is the only way for you to appreciate the beauty of the ocean's seabed on your own. If you own an underwater camera, this is no doubt a golden opportunity to test it out. For those who don't want to get wet, glass-bottomed boat viewing or semi-submersibles trips are always available.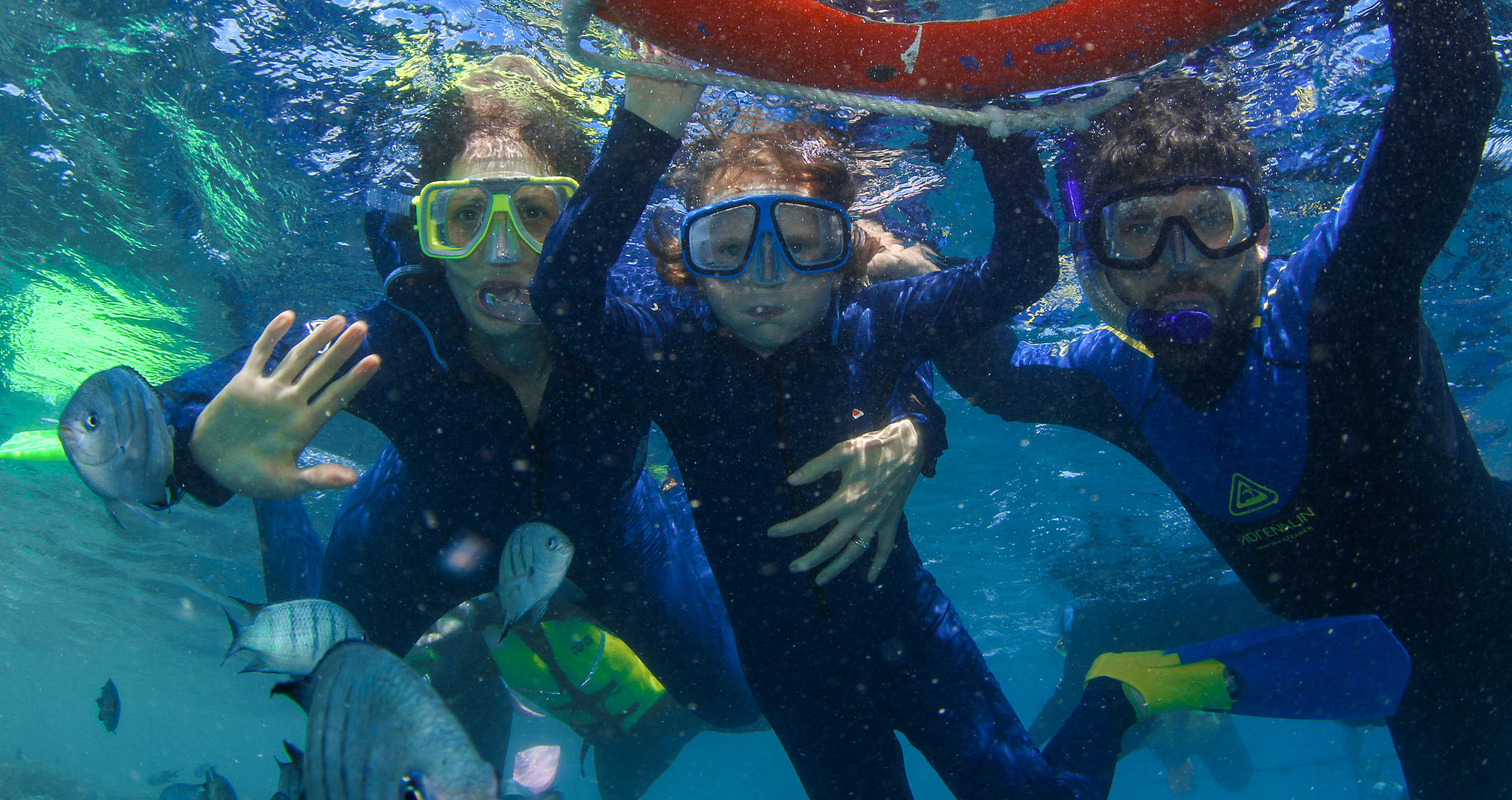 Spring (September to November)
Spring seems to be the season of festivals in Australia. Withblooms and blossom in a rainbow of colours, the most famous flower festival – Floriade is held in Canberra, which lasts for an entire month. Flower-lovers will love to celebrate the arrival of diversity of native floral species in Australia. The admission to this festival is free for everyone. The festival even heats up more with NightFest – five nights of entertainment and food in Commonwealth Park, Floriade. Visitors can take a wander around the twinkling flowerbeds and enjoy the unique outdoor cinema or musical experience. Other flower festivals that are also worth experiencing are King's Park Festival in Perth, Renmark Rose Festival in the South Australian Riverland, and the Tesselaar Tulip Festival in Melbourne.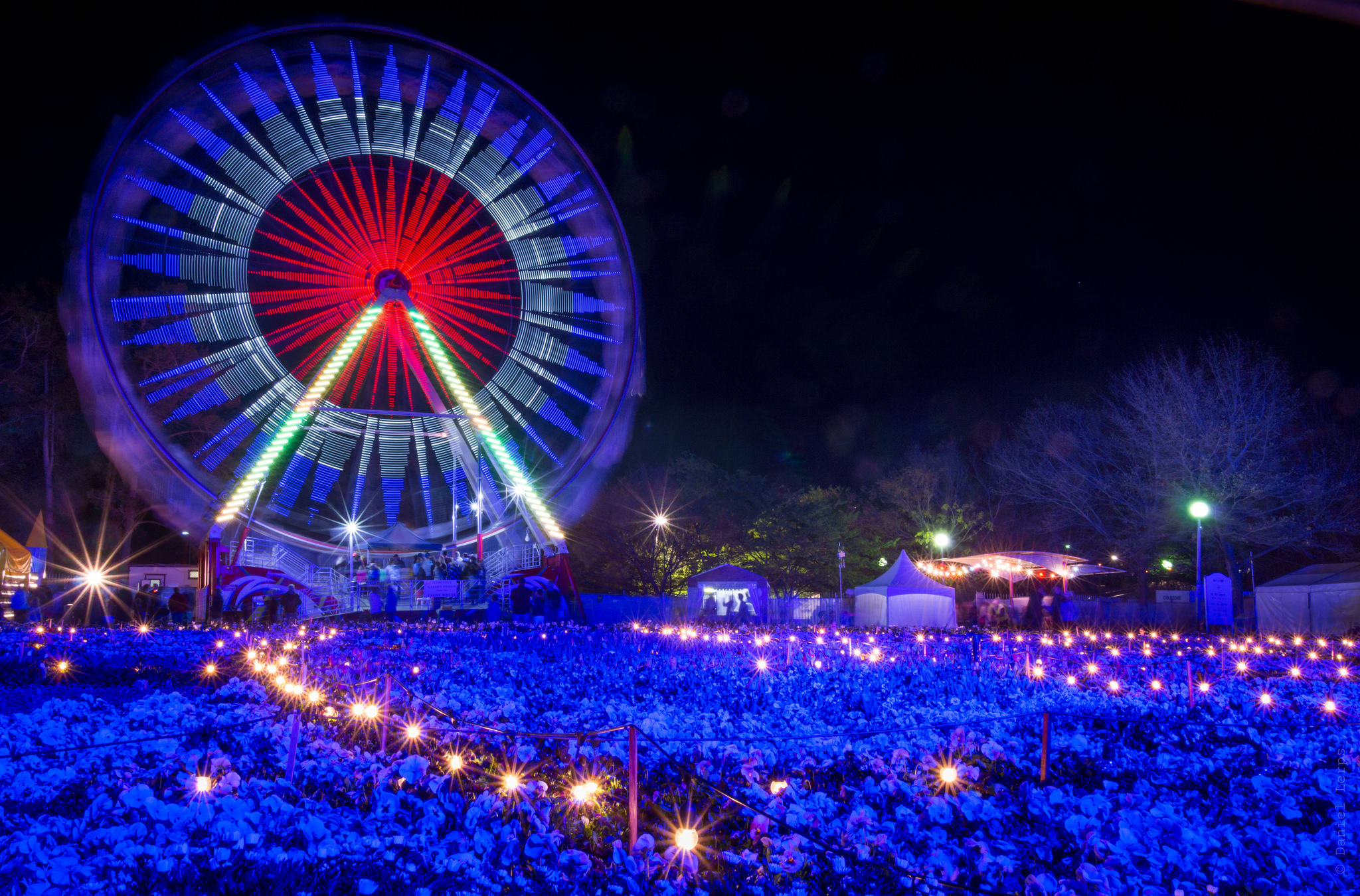 At the end of the year, cricket matches take place all over Australia. Fans of sports can witness tournaments in every city, such as the Hopman Cup tennis in Perth, the Australian PGA Championship golf in the Gold Coast, and the Sydney to Hobart yacht race. With all of these events happening around the same time, it is obviously a big party time to visit Australia. However, an increase in flight and accommodation cost should be expected since this is a peak time for expats to return home for Christmas and New Years.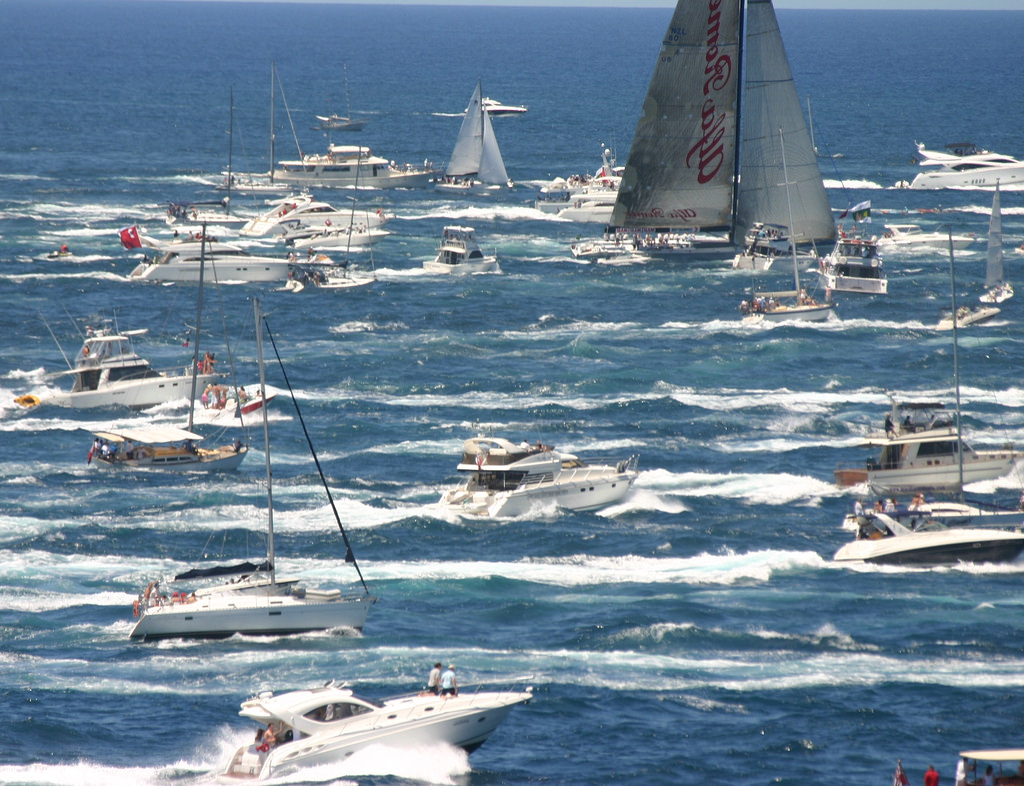 Obviously, there is a wide range of options available when it comes to visiting Australia, so timing is definitely the least of your worries. If you have flexibility on timing, plan carefully in advance to balance weather, budget, and manageable crowds for a fulfilling experience in Australia.