Best Things To Do In Hanoi In A Week
Top things to do in Hanoi
Click to explore!
Lies on the bank of Red River, Hanoi has been the capital of Vietnam for over 1000 years. It's the place where the cultures of every region in Vietnam converge. Unlike Ho Chi Minh City where everyone is always hustling, Hanoi is all about the quiet and the peace. If you want to visit Hanoi, one to three days is more than enough. However, if you have a full week to explore Hanoi and the neighboring areas, the experience will be much better. Exploring the city and the neighboring areas will give you an unforgettable experience and deeper understanding of Northern Vietnam. This guide will help you find out what's the best things to do in Hanoi in a week.
Some tips before the trip
First of all, Hanoi is an extremely crowded city, so traversing using cars is still a good choice but not the optimal one. For traveling in the city, some of the best choices would be bicycle, motorbike, or Xe Om (motorbike-taxi). With the appearance of Grab (Uber for motorbikes) getting around the city will be much easier for tourists.
Another thing that you should know is Vietnam looks more beautiful when it's summer, everything looks different and more lively. So if possible, visit Vietnam when it's summer to see the country for its real beauty.
And last but not least, if you don't like the loneliness of traveling alone, always consider booking a tour. Exploring with other people can be much better than doing it alone. So, without further delay, let's begins the guide on things to do in Hanoi in a week. This guide will be present in the form of an example one-week timetable, so if you want you can always switch the schedule to suit your needs.
Day 1: Hanoi city tour
Hanoi will act as your base of operation, so it'd best for you to explore it thoroughly. To explore Hanoi thoroughly, you should explore what makes the city famous, the historical sites. Before you go on the tour, which usually starts around 8 a.m., you must experience Hanoi early in the morning. Visit Hoan Kiem Lake to enjoy the fresh air, watch or join the elders practicing Tai Chi or join the children in a friendly game of football.
The first place to start your tour should be Ho Chi Minh Mausoleum. It's the last resting place of Uncle Ho, the Vietnamese Hero. The building holds great architectural and historical values. It was heavily inspired by Lenin's Mausoleum in Moscow but incorporates unique Vietnamese architectural elements, such as the sloping roof. The exterior is made of grey granite, while the interior is grey, black and red polished stone. Right next to the mausoleum is the One Pillar Pagoda, another tourist attraction.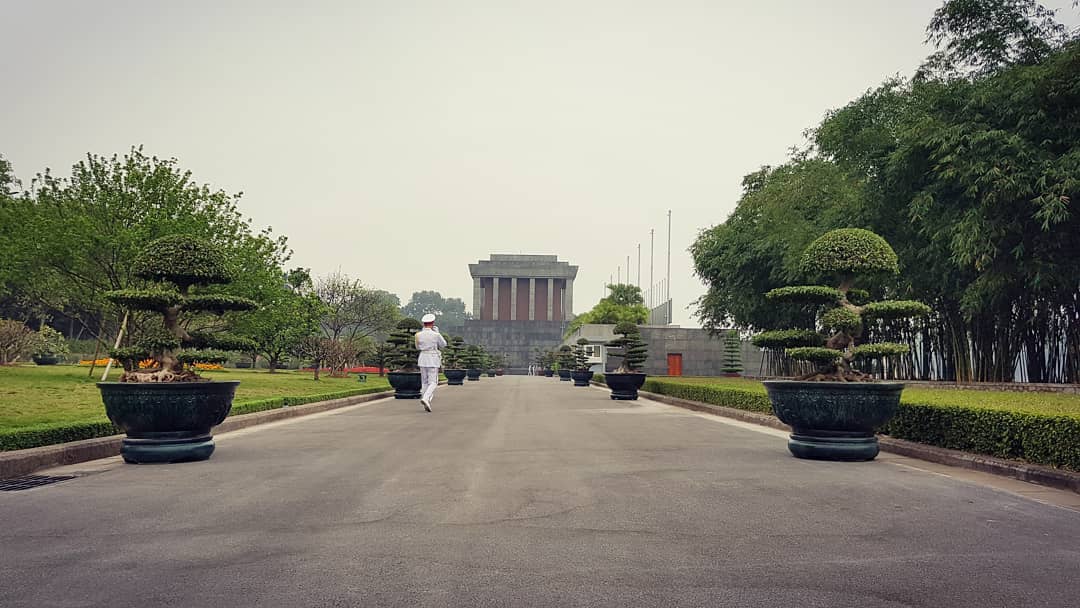 It's would be a waste if you visit Hanoi and don't stop by Temple of Literature. This place is Vietnam's first ever university. Built in 1070 under emperor Ly Thanh Tong. It is one of a few temples in Vietnam which is dedicated to Confucius, sages, and scholars. It contained multiple pavilions, halls, statues and stelae of doctors, which are places where offering ceremonies, study sessions and the strict exams took place.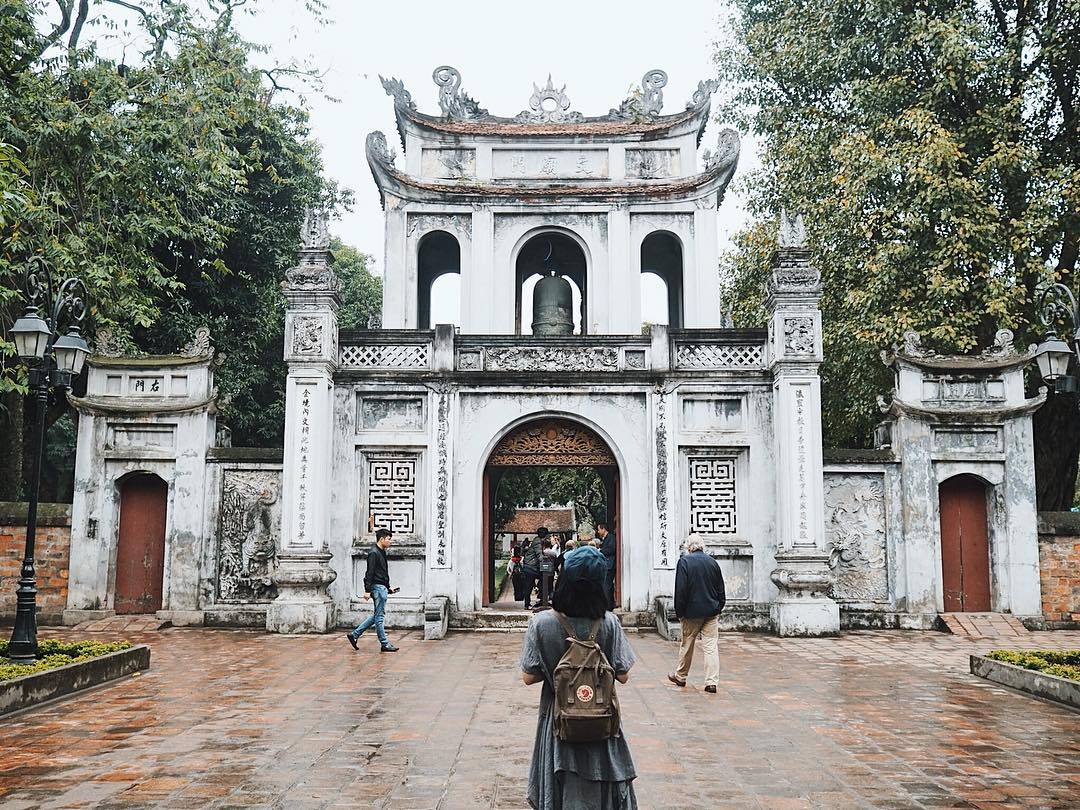 Those are just some must-see places in Hanoi. There are multiple places that you should definitely visit in your one week vacation in Hanoi, such as Bat Trang pottery village, Tran Quoc Pagoda, the Old Quater, and Ethnology Museum.
To make the most out of your time, you should find a local in Hanoi to help you plan out your day easier.
Explore the refinement of things to do in Hanoi and immerse yourself into the nostalgic vibes with Inspitrip now!
Day 2: Heritage Site Trang An Complex and Bai Dinh Pagoda tour
After you have explored Hanoi, it's time to start exploring other places. So let's start with a day tour to Ninh Binh, where Trang An Complex and Bai Dinh Pagoda is. Both the Trang An Complex and Bai Dinh Pagoda are very famous among tourists.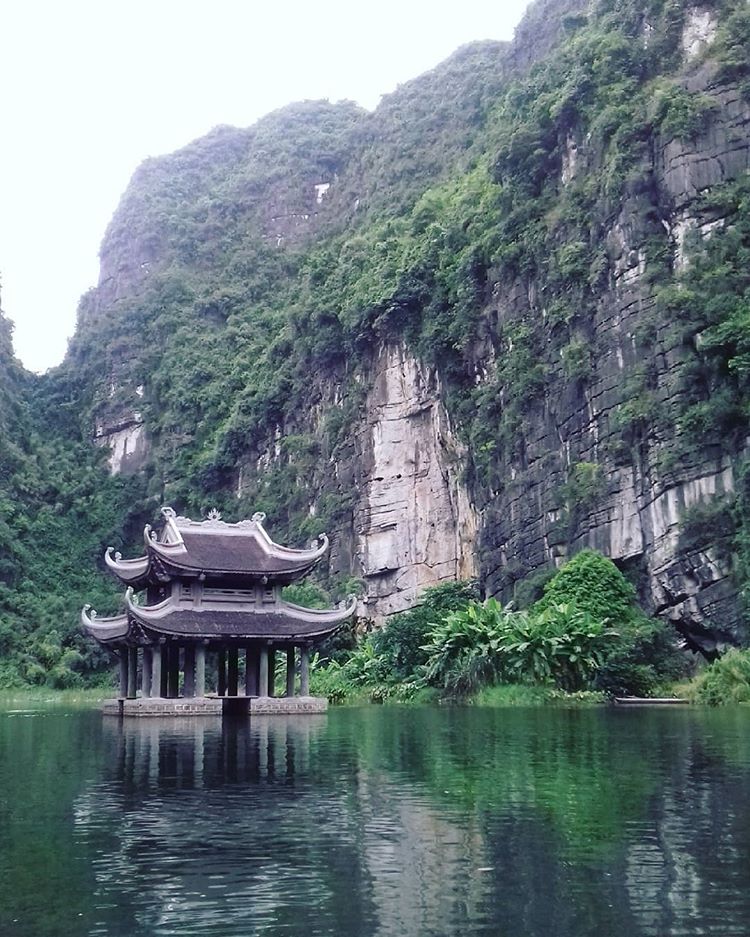 Bai Dinh Pagoda covers the area of 700ha, it is a group of large Buddhist structures. It is the biggest pagoda in Southeast-Asia and it also has the largest stupa in Southeast-Asia along with many large statues. From the parking lot, you can choose to take the electric car to get to the entrance or walk 4.5km, it's entirely up to you.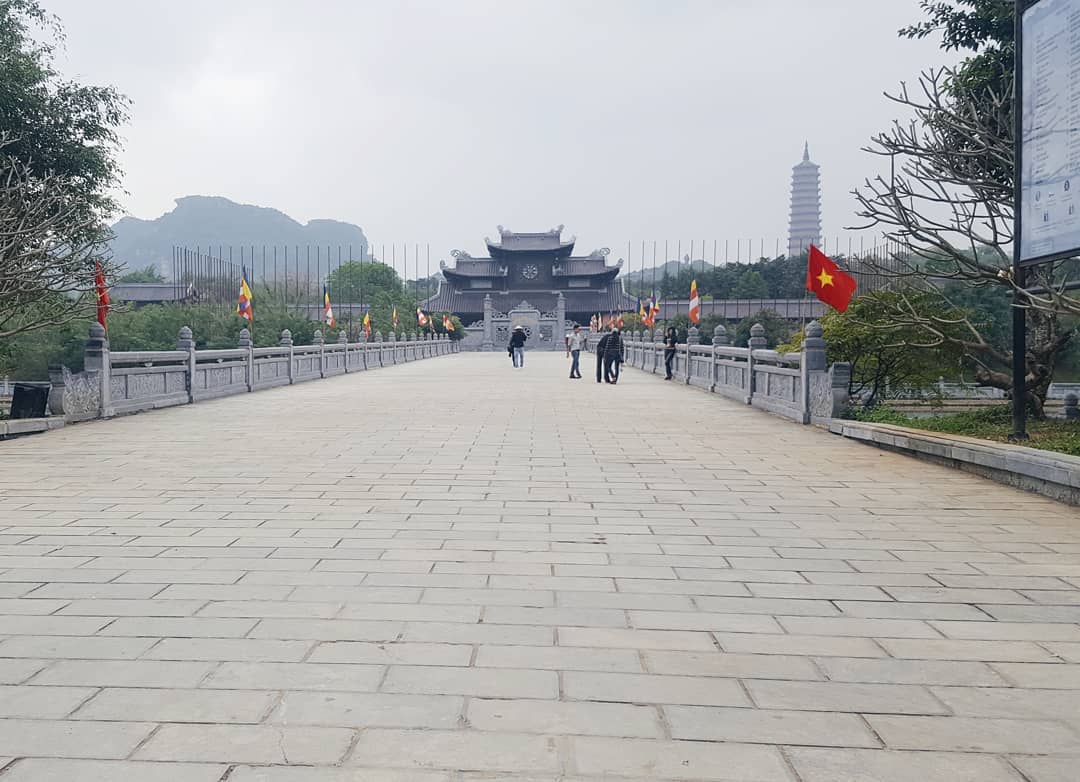 Day tour to Ninh Binh from Hanoi
Book now!
The Pagoda is divided into The New Bai Dinh Pagoda and The Ancient Bai Dinh Pagoda. The new pagoda contains a wide range of new structures. Such as the magnificent three-door gate, a large bell tower, the 800sq m Bodhisattva Avalokitesvara Temple. The ancient pagoda area is composed of the grotto where Buddha is worshipped, the temple worshipped Mountain God, the temple dedicated to Saint Nguyen, and the grotto where Holy Mother of the Forest is worshipped.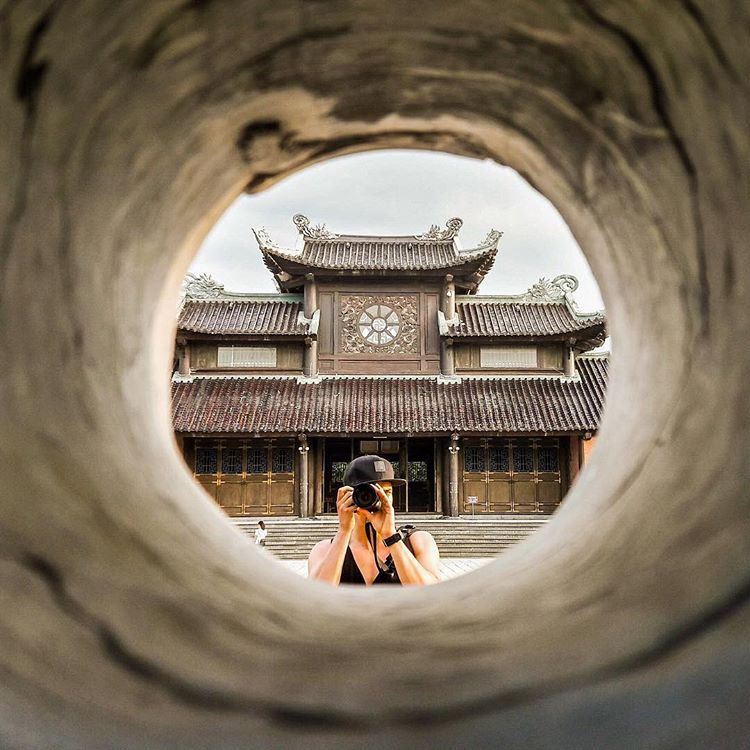 After spending a few hours exploring Bai Dinh Pagoda, let's move on to the Trang An Landscape Complex. It is Vietnam' first World Cultural and Natural Heritage Site. It covers an area of over 6.000ha and surrounded by a buffer zone of 6,026ha, mostly comprising paddy rice fields and villages. After arriving, you can take the boat trip along Trang An River to enjoy and marvel at its cave complex and deep blue river water.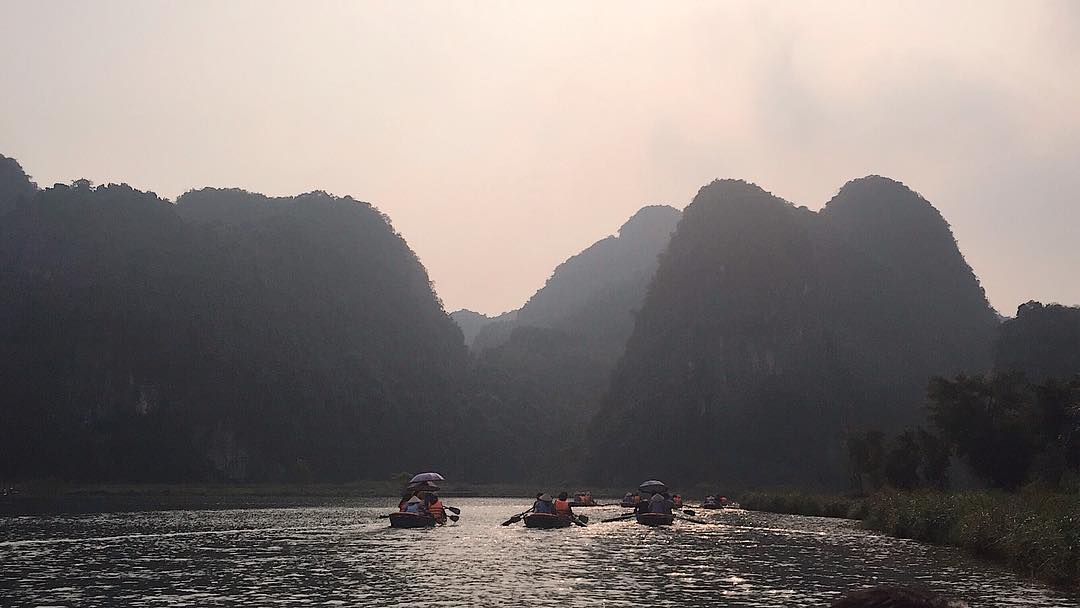 When you're finished with your day trip, let's head back to Hanoi and relax.
Day 3,4,5: Halong Bay tour
One of the best things to do in Hanoi With its reputation as one of the most famous tourist destinations in Vietnam, Halong Bay requires time to explore fully. On this tour, prepare yourself to experience Halong Bay like never before. Experiencing in a Halong Bay luxury cruise is highly recommended. You can enjoy luxurious accommodation and meals on this cruise ship.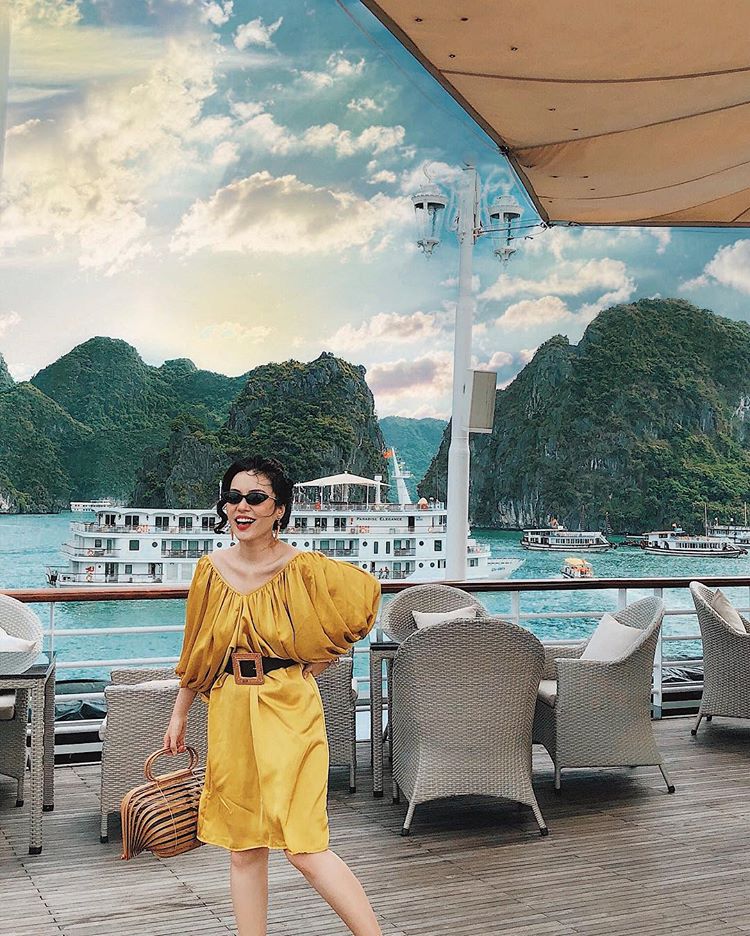 Find a cruise that offers a panoramic window in every cabin so that you can easily enjoy watching the marvelous views of the waters and more than 2,000 idyllic limestone islands and islets. You can see many iconic islets such as Trong Mai Islets, Dinh Huong Islets, or Hoa Cuong Islets. Beside the islets, the other attraction is the caves. You can explore many natural caves that Halong Bay has to offer. Caves such as Thien Duong Cave, Sung Sot Cave, Trinh Nu Cave are just some that you can see in Halong Bay. You can refer to our guide on how to choose the best Halong bay cruise for your vacation.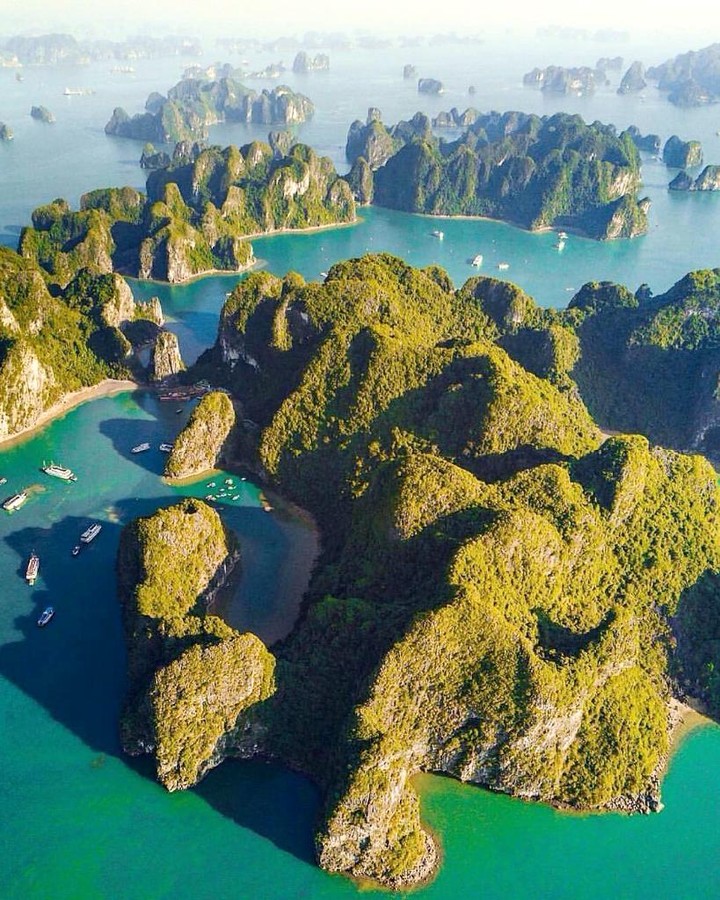 The best Halong Bay Cruise and kayak adventure. Click for more details!
If you want to have a more direct experience while exploring Halong Bay than consider kayaking. While kayaking you can reach small places that large cruise ship can't. Other off-board activities include swimming and rowing. At night, you can also do squid fishing with the crew, it's great for anyone looking for a nice and quiet way to relax at night.
You can also choose to visit many of Halong Bay's floating fishing village. These villages are just some houses bound together and floating in the calm sea of Halong. You can experience the life of the villager or observe them doing their everyday work. After three days of exploring it's finally time to head back to Hanoi and finish your one-week vacation
Day 6,7: Two days Sapa trekking tour
Sapa is a northwestern town, near the majestic Hoang Lien Son mountain, famous for its breathtaking landscapes and interesting climate. You can experience four seasons in just a single day in the amazing town of Sapa by joining Sapa trekking tours to the most beautiful trails in town. Fresh spring air at sunrise, cool autumn breezes in the morning, then warm summer days right before chilly winter nights. Sapa is also home to local many tribes of ethnic minorities whose diverse cultures you can experience throughout the trip. If possible, to fully embrace the local vibe and take photos of breathtaking nature there, arrange your schedule properly in advance and experience homestay in Sapa.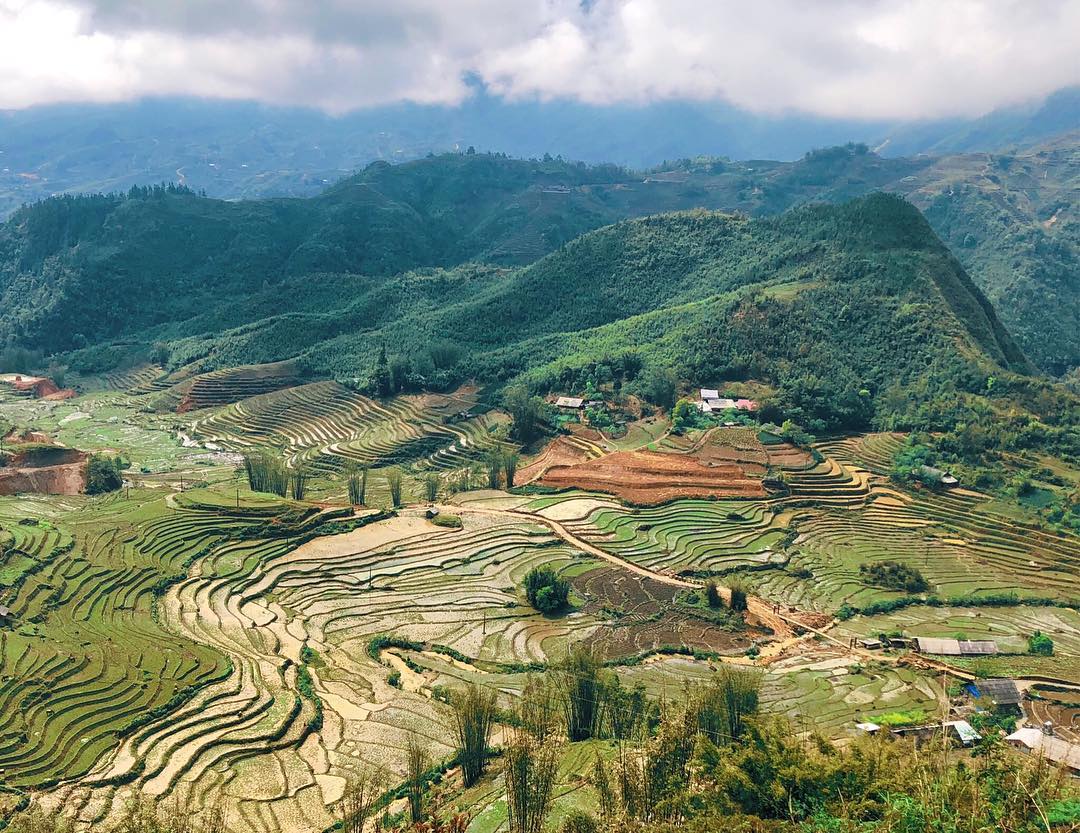 The first day of the tour will focus on getting to Cat Cat village, where the trekking begins. On your first trek, you can learn about the local life as well as see some sights. Explore many natural waterfalls of Sapa and visit a hydraulic power station built by the French.
Explore breathtaking Sapa trekking trails with a local H'mong
On the second day, the real Sapa trekking begins. See the rice terraces, the main way of planting rice in the mountainous areas, as you take in the spectacular landscapes of Hoang Lien Son mountain. Experience the life of the ethnic minorities more with the Black H'mong and the Dzay. The trekking distance is around 10-12km so it would take a few hours to complete. Remember to wear your most comfortable pair of shoes because you will do a lot of walking.
After you finished the trekking tour and return to Hanoi, it would also conclude your one-week vacation in Hanoi. I hope that you find this guide beneficial and I hope that from this guide you can form a great vacation schedule.