Best things to do in Bangkok if you only have 2 days
The capital of Thailand is known around the world as Bangkok, but locals also know it by another name: Krung Thep, the "City of Angels. When it comes to Thai people, we talk about their unbeatable friendliness, incredible helpfulness and hospitality. More than that, Bangkok is also well-known for its ingenious combination of tradition and modernity. Beside skyscrapers and bustling streets, this city has still conserved many ancient buildings and there are so many things to do in Bangkok. To help you discover the most authentic moments, here's our ultimate itinerary for 2 days in Bangkok to take on the charming capital of Thailand.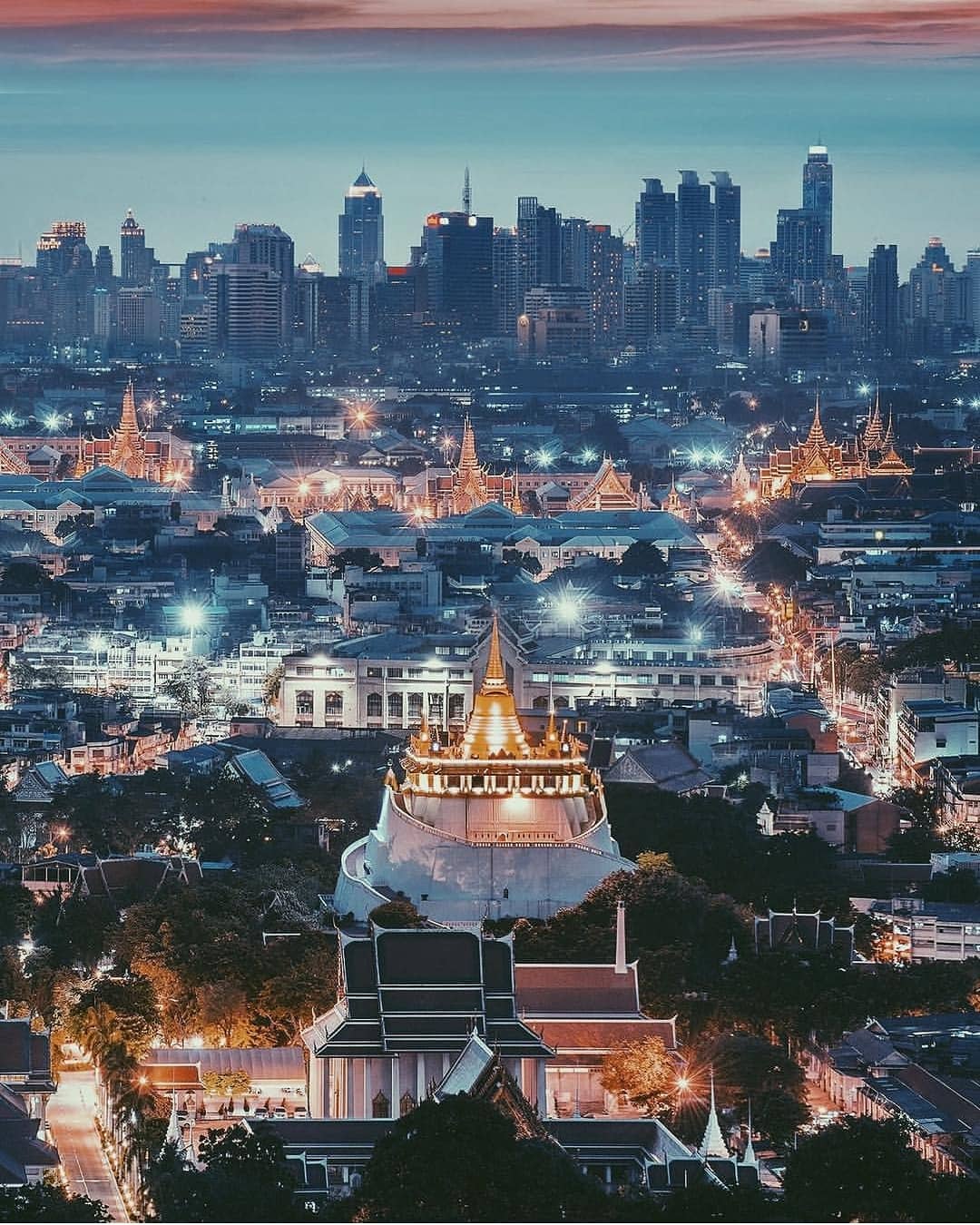 Day 1:  Cruise along the Chao Phraya River
It's time for you to discover Bangkok's traditional side, and the best way to do it is by cruising along the famous Chao Phraya River, where you'll find the dazzling palace and some of the most iconic temples.After breakfast, take the BTS (Bangkok's skytrain) from the nearest station to Saphan Taksin (marked S6). The Sathorn Pier is just located directly in front of this station. From there, you can easily find many boats that are provided by the Chao Phraya Express Boat Company and run from 9am to 7pm every day. It is recommended to take the boats with orange flag, they pass at a frequency of about 15 minutes and cost 15 baht (regardless of the distance). There are also bigger and less crowded boats with a blue flag at the cost of 40 bath for a single trip, or 100 baht for an all-day pass allowing for unlimited trips.
2. Marvel at the Grand Palace and Wat Phra Kaew - The Temple of the Emerald Buddha
Entrance fee: 500 bath/ person, open daily from 8h30 am to 3h30 pmThe Grand Palace should be your first destination. After getting off at Tha Chang (N9 pier), it's a short walk to the main entrance of the palace. Built under King Rama Ι in 1782, the Grand Palace was once home to the royal family, the royal court and the government administration for over 150 years. This is a huge ancient complex with  creative and ingenious architecture inspired by Europe and is surrounded by four walls with a combined area of 218,400 square metres, including the Outer Court, the Middle Court, the Inner Court and the Temple of the Emerald Buddha.For any first time visitors, its beauty will take your breath away.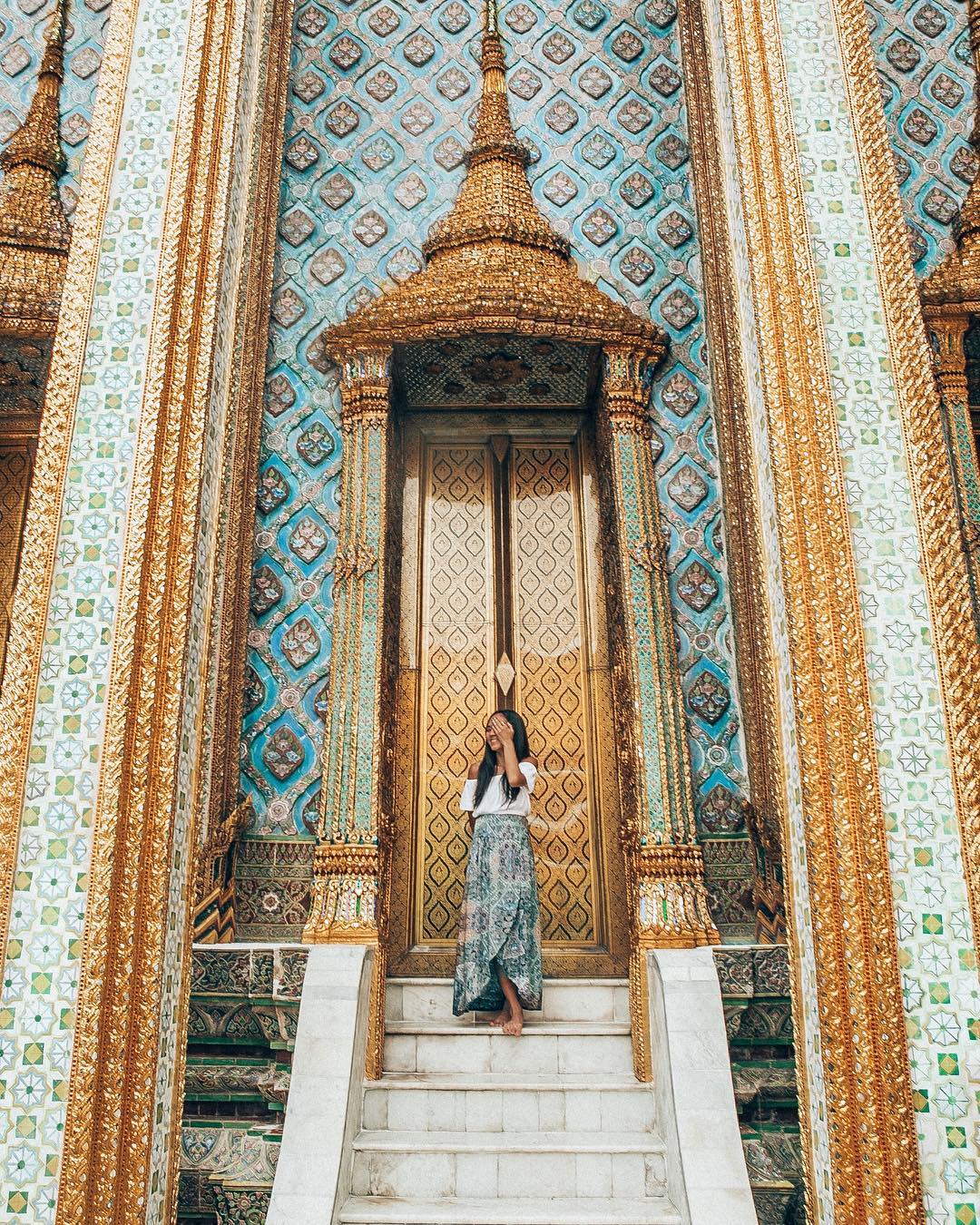 Make sure to pay Wat Phra Kaew a visit too, which is situated on the grounds of the Grand Palace. The temple is not only famous for its unique architecture, but also for the sacred Buddha statue carved from a single block of jade. Despite its small size of 26 inches high, the statue is an important icon for Thai people.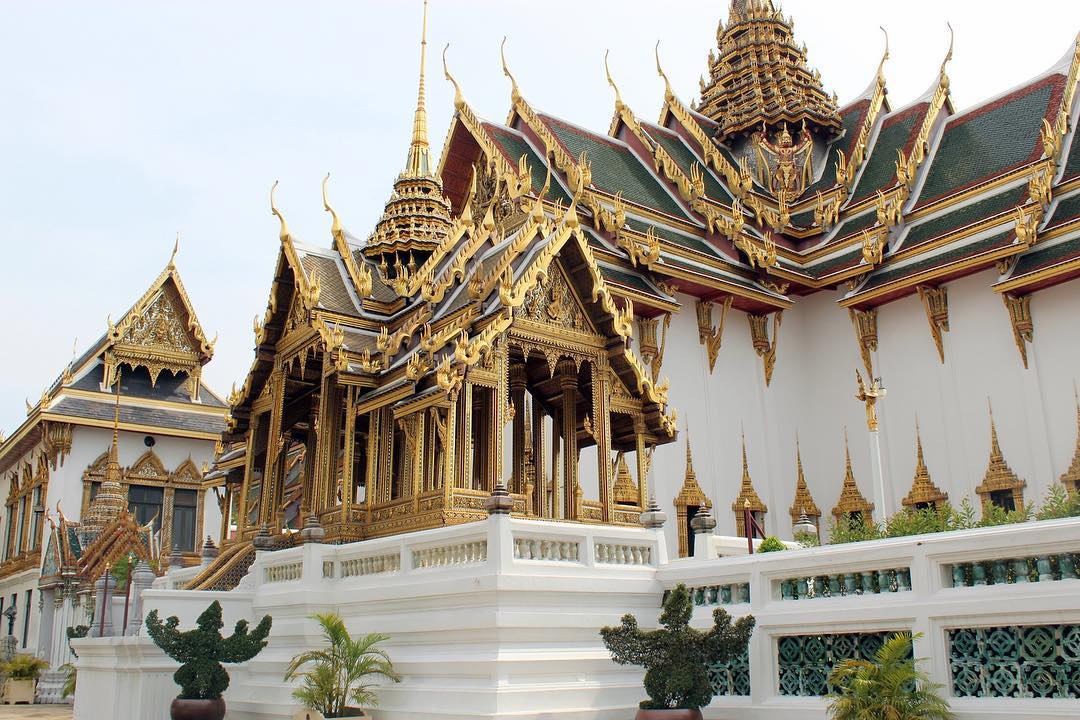 Note:
It is a huge complex, so you need to allocate about 1-2 hrs to explore.
Dress code: As this is the most sacred site in Thailand, short pants, shirts without sleeves and bare feet aren't allowed, so remember to dress proper clothes or rent sarongs at the entrance with a 200 baht deposit.
Like other tourist sites, at the entrance there are some scammers who may approach you and say that the palace is closed or offer you a cheap tuk-tuk tour, just ignore them.
Admiring Grand Palace with your naked eyes is the most fascinating experience in Bangkok! Take this once-in-lifetime opportunity with Inspitrip now!
3. Comtemplate the beauty of Wat Pho
Entrance fee: 100 baht/ person, open daily from 8 am to 5 pm (Massages available until 6 pm)Wat Pho is right behind the The Grand Palace, so it's an easy ten minute walk between them. If you can't find the way, feel free to ask the local. Wat Pho is known as Bangkok's largest and oldest temple with more than 1,000 Buddha statues and was built 200 years ago during the Ayutthaya Period. The highlight for most people visiting Wat Pho is, of course, a 46m long and 15m high statue of Reclining Buddha. In addition, Wat Pho is also home to a massage school, you can drop in for a traditional Thai massage after exploring the temple.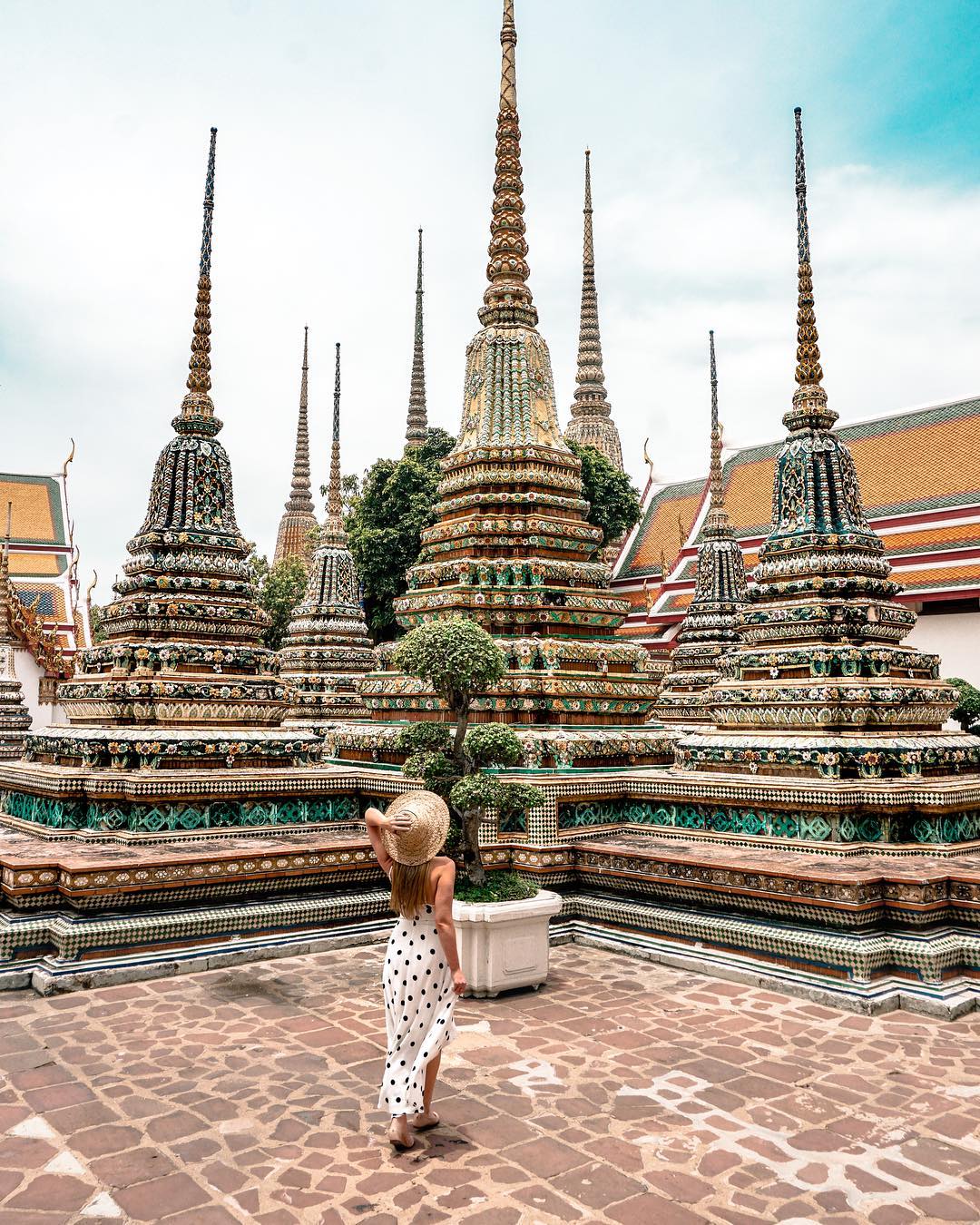 4. Bask in the sunset at Wat Arun - The Temple of Dawn
Entrance fee: 100 baht/ person, open daily from 8 am to 6 pmWat Arun is located on the opposite side of Wat Pho, so taking a ferry for about 3 baht across Chao Pharaya river is the easiest and cheapest way to get to this temple. It is considered to be the most beautiful temple in Bangkok due to its unique architecture, including five massive prangs (Khmer – style towers), which are encrusted with vividly coloured pieces of Chinese ceramics and fragments of porcelain. Climbing a little way to the top level of the main tower is most highly recommended. The steps are steep and narrow so take caution when you're climbing the steps, and even more caution when climbing down. If you're able to make it to the top, you won't be disappointed with a panoramic views over Chao Phraya River.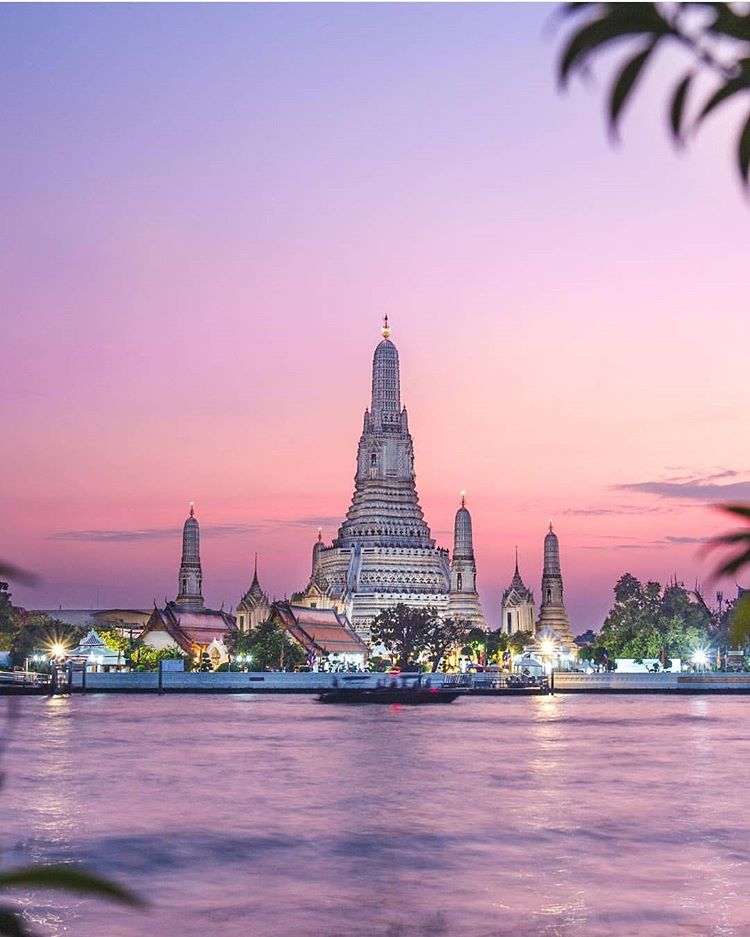 Once you finish visiting Wat Arun, it should be around 5 pm. After many hours exploring the city of Bangkok, what better idea than to stop a bit to relax your tired feet, have some coconut ice cream and enjoy a sunset view from the Chao Phraya River. More than that, the combination of Wat Arun with the multicolored sunset will make you forget all the fatigue before.
5. Dinner in China Town
After leaving Wat Arun, as the sky starts to turn dark in Bangkok, it's time for dinner. Hop on a Chao Phraya Express boat and take it to No.4 Marine Dept pier. It's 10 minutes walking distance from there to China Town. This place is always bustling with shoppers, sellers, diners and tourists, so you may be overwhelmed at first, but soon you'll feel the joy of being in a food paradise. The main road here is Yaowarat Road, where you can find many delicious street food stalls. Don't leave without trying the most popular dishes like dumplings, dim sum, oyster omelets, fresh seafood, seasonal fruits, homemade ice cream and especially, Yaowarat toasted bread. Grab a bite of Bangkok finest cuisines in the city of angels with Inspitrip now!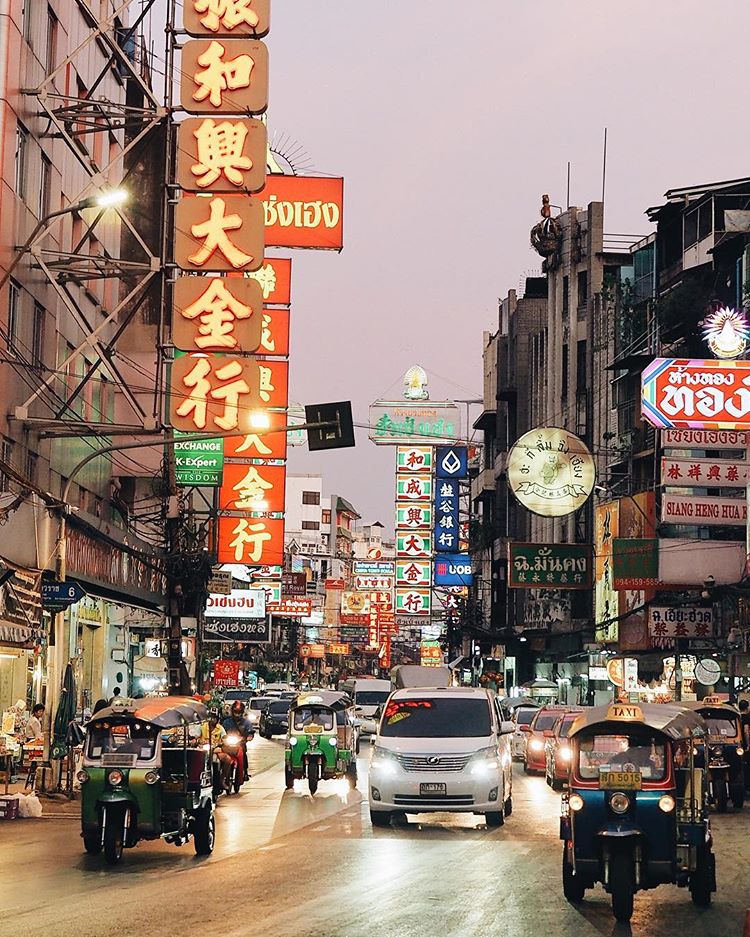 If you have chance to discover China Town during the day time, Wat Traimit is also another must-see temple, which is actually home to the biggest golden Buddha statue. The entrance fee is only 40 baht/ person.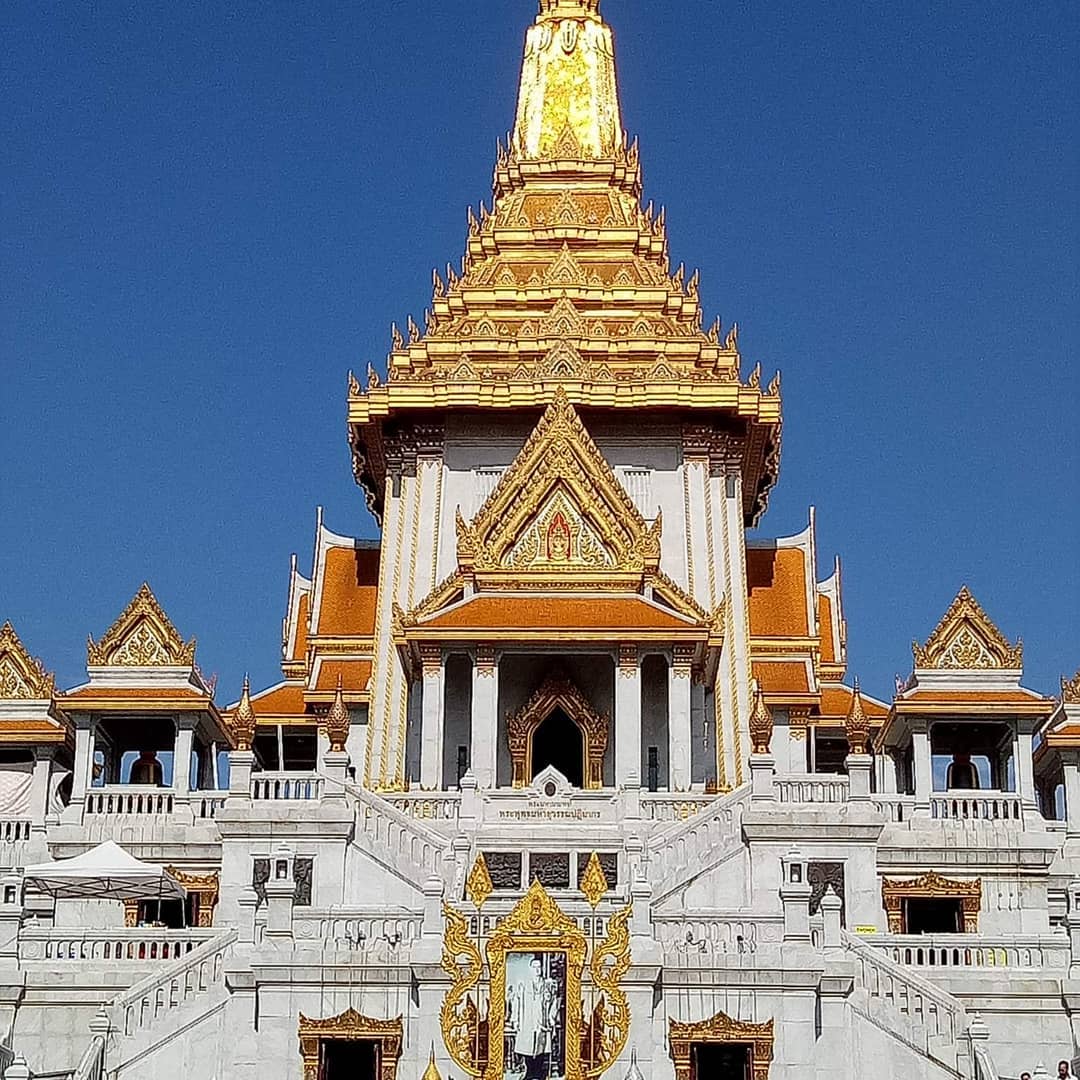 Day 2: Discover the modern Bangkok and go shopping
Contrary to the first day, your second and last day is dedicated to discovering the modern side of Bangkok and whether you're a shopaholic or not, you still shouldn't miss these places:
1. Get lost in Chatuchak Weekend Market
If you are considering which night markets to go, Chatuchak market should be the first choice when it comes to shopping and you don't even need to wake up early because many stalls do not open until after 8 am or even 9 am. Covering an area of 10,000 hectares, Chatuchak is the largest market in Thailand and almost the largest in the world, attracting both tourists and locals. There are 27 different sections, including more than 8,000 stalls that sell all kinds of products. Therefore, once you find an item you were looking for, you should probably buy it right away because the chance of being able to find that stall again are fairly slim! Of course, feel free to make a bargain, the more you can buy of an item, the better price you will pay for it. After hours of non-stop shopping, you can enjoy some delicious dishes for lunch at the entrance.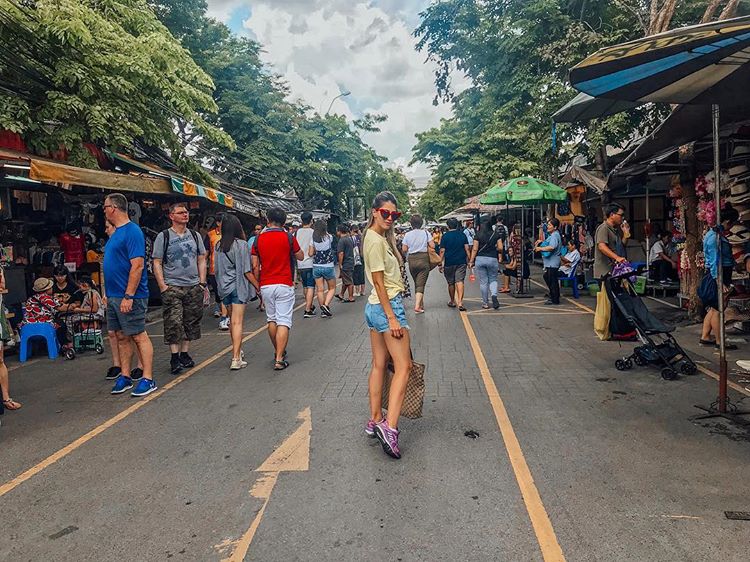 Note:
Hours of Operation: Wed – Thurs: 6 am to 6 pm (Plants and Flowers only); Fri: 6pm - 12am; Sat - Sun: 9am - 6pm.
How to get there: You can take the BTS from the nearest station and get off at Mo Chit Station. After exiting the station from exit number 1, just follow the crowd to the market entrance. Or else, you can take the subway to Chatuchak Park station, then again, follow the crowd.
Because of the huge area, you need to spend at least a half day here and be sure to wear comfortable shoes.
2. Go shopping in the Siam square
If you're not in Bangkok at the weekend, you can start your shopping day in the Siam square. This area is home to numerous big shopping centres, including Central World, Siam Paragon, Siam Center, Siam Discovery, and MBK Center, all within walking distance from one to another You can find a variety of brand name stores like Louis Vuitton, Chanel, Armani... while hanging around. If you have time, check out the largest aquarium in Southeast Asia: the Siam Ocean World in Siam Paragon.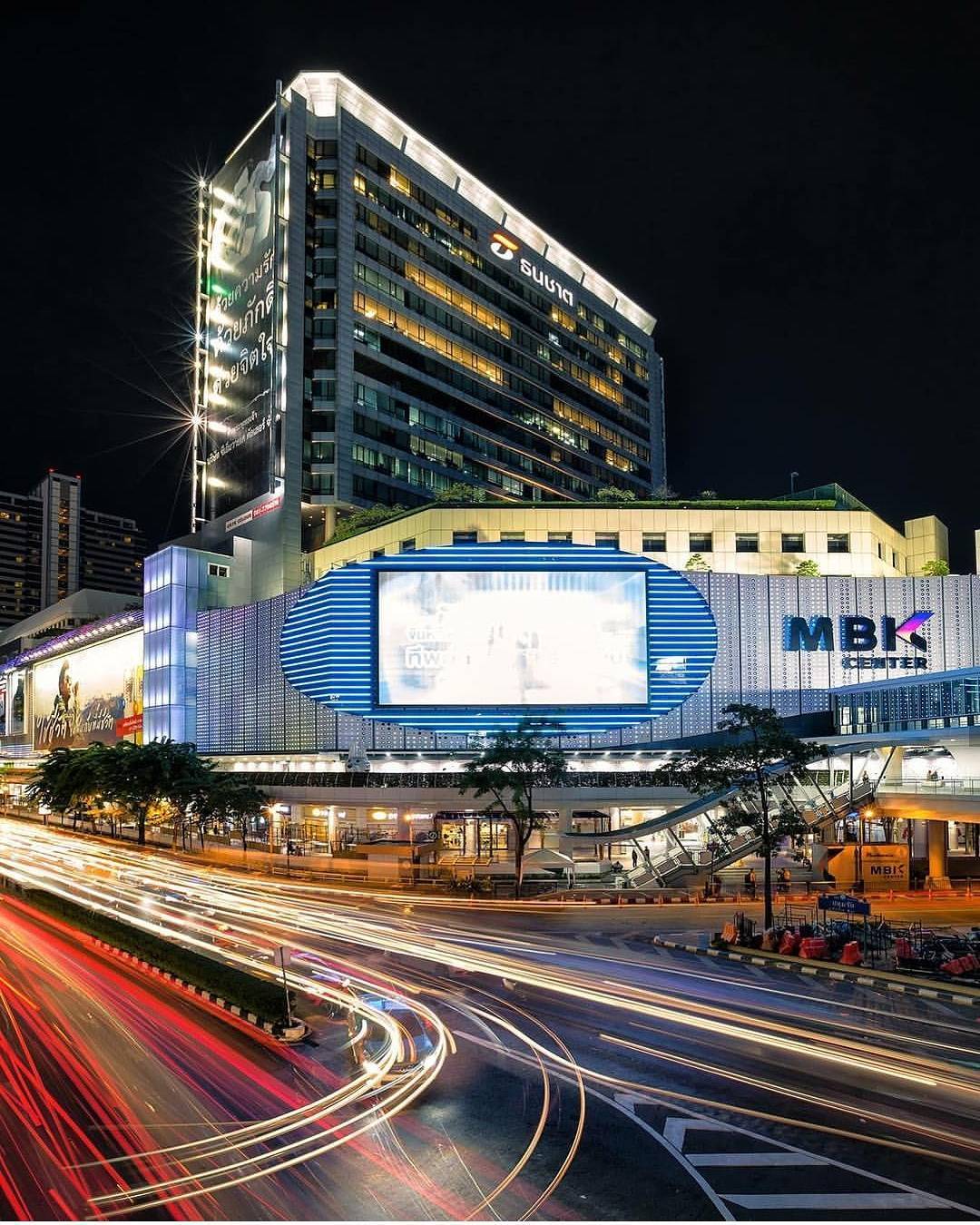 3. Khaosan Road – End 2 days in Bangkok with the best nightlife
If you want to experience the nightlife in Bangkok, Khaosan Road is a destination that should not be missed. The drawback of this road is that is isn't connected to any form of public transportation. To get there from Siam area, the easiest way is to catch a taxi at the cost of about 60 baht. Khao San Road is Bangkok's backpacking capitaland much like its nickname, it is boisterous and noisy, overflowing with energetic partying people, tattoo shops, Thai massage parlours, street food stalls, swanky clubs and bars in every corner. Just sit and enjoy a cold drink after an entire day walking around Bangkok.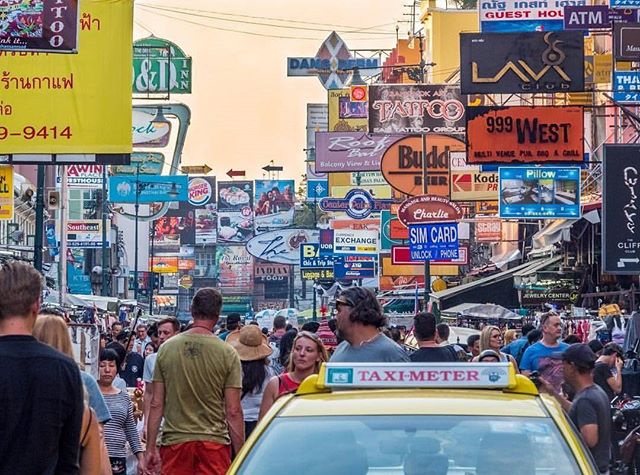 If the noise and activity of Khao San Road aren't your scene, Soi Rambuttri — which is about a minute's walk from Khao San itself — is a great escape from the hustle and bustle.This is a quieter, cleaner and more relaxed street that's home to a range of bars, restaurants, cafés, bookstores and other shops.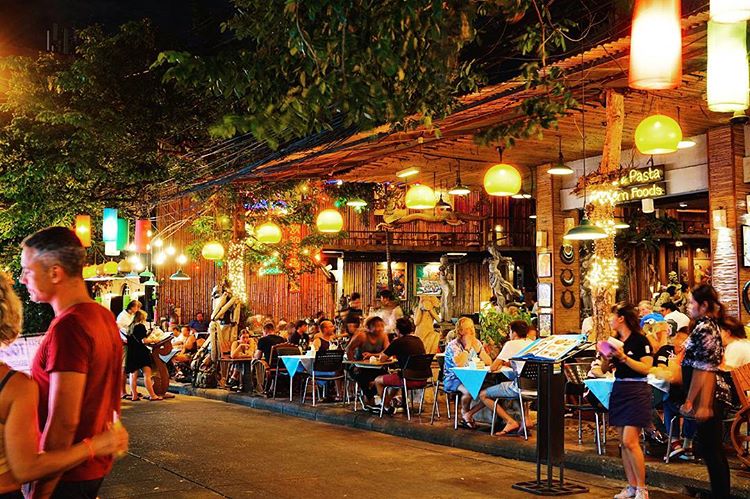 Here is an ideal itinerary for 2 days in Bangkok. Are you feeling tempted to uncover more of Bangkok's charm? It's time to get to planning your next holiday!