Almost three decades ago, Vietnam would not have been high on people's list of potential holiday destinations. Yet the country strived and prospered to a new international height resulting in Ho Chi Minh City becoming one of its booming centers of finance, commerce and, consequently, tourism. This pulsating metropolis is a wondrous blend of modernity and historical heritage with impressive skyscrapers dominating its horizon and cultural gems hidden away in various urban pockets. Compared to others in its South-East Asia vicinity, Ho Chi Minh City seems to be holding its own against contemporaries such as Bangkok or Singapore. Accompanied by resurgent interests in Vietnamese cuisine and culture, more and more people now opt for Saigon to be their perfect getaway. On the notion of that, here are best things to do in 3 days in Ho Chi Minh City.
Day 1: Explore the heart of Ho Chi Minh city
Formerly known as Saigon, Ho Chi Minh City is a blooming jewel of tourism in Vietnam. Therefore, your first journey should be a historical excursion. That being so, your first day should be dedicated to learning the city's rich historical backgrounds as well as where Vietnam fits in the flow of history.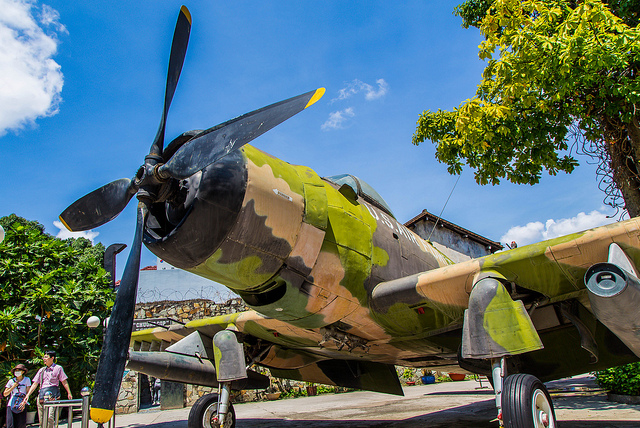 The best of Ho Chi Minh city is ready for you to discover here:
Morning: Explore the history of Sai Gon
Residing at Number 2, Ben Nghe Ward, Nguyen Binh Khiem Street, District 1, next to the city's Botanical Garden, the Museum of Vietnamese History houses thousands of artifacts of cultural significance. First established in 1929as 'Musée Blanchard de la Brosse', the museum was designed by the French architecture Delaval. Most noticeable is the style in which the museum was influenced, the Modernized Indochina Style, with its signature octagonal tiled roof is reminiscent of Taoist 'Bagua' or the 'Trigram' as it is known in English, and the decorative dragon and phoenix heads, a popular motif in Chinese architecture. Not to be confused with the National Museum of Vietnamese History in Hanoi, our southern counterpart exhibits more than thirty thousand artifacts, divided into two major section: Vietnam's history from the prehistoric period (500 000 years ago to 2879 BC) to the Nguyen dynasty (1802 – 1945), and Vietnam Southern region and other Asian countries' culture. Entrance fee is just under 1 USD per person.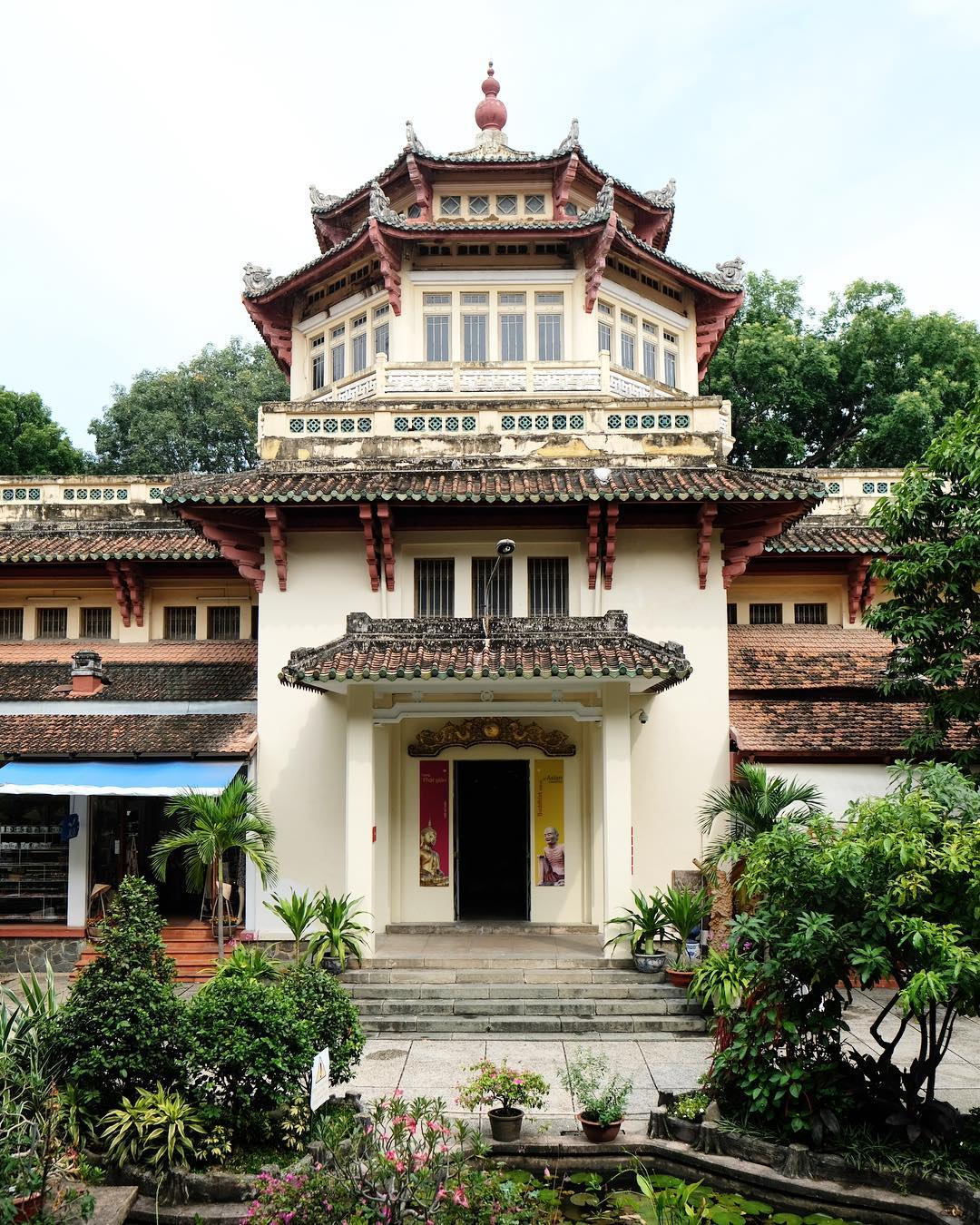 For your next memorable stop, make the War Remnants Museum part of your itinerary. Currently one of the most popular museums in Ho Chi Minh City, the institution, which was established on September 4th, 1975, is made up of a number of themed rooms, showcasing all the horror that was the Vietnam War. Ranging from both sides' weaponry to US military vehicles sprawling across the premise, from documents recording significant events to accounts of the aftermath of the war portraying the victims of Agent Orange, the museum is a constant reminder of all the hardship undergone by Vietnamese people and the consequences that follow war. Some content in the exhibition can be quite graphic, so visitors' discretion is advised if you are traveling with children. Entrance fee is a bit higher than that of Museum of Vietnamese History, at about 1.75 USD per person. The museum can be found at 23 Vo Van Tan Street, District 3, not that far away from our next destination, the Palace of Independence.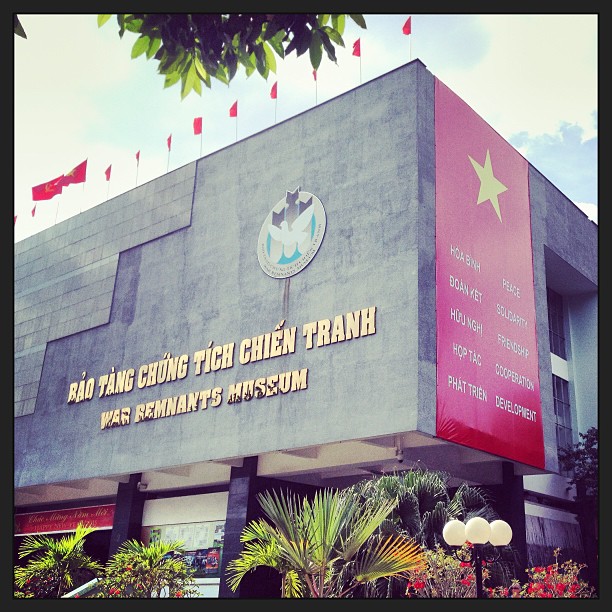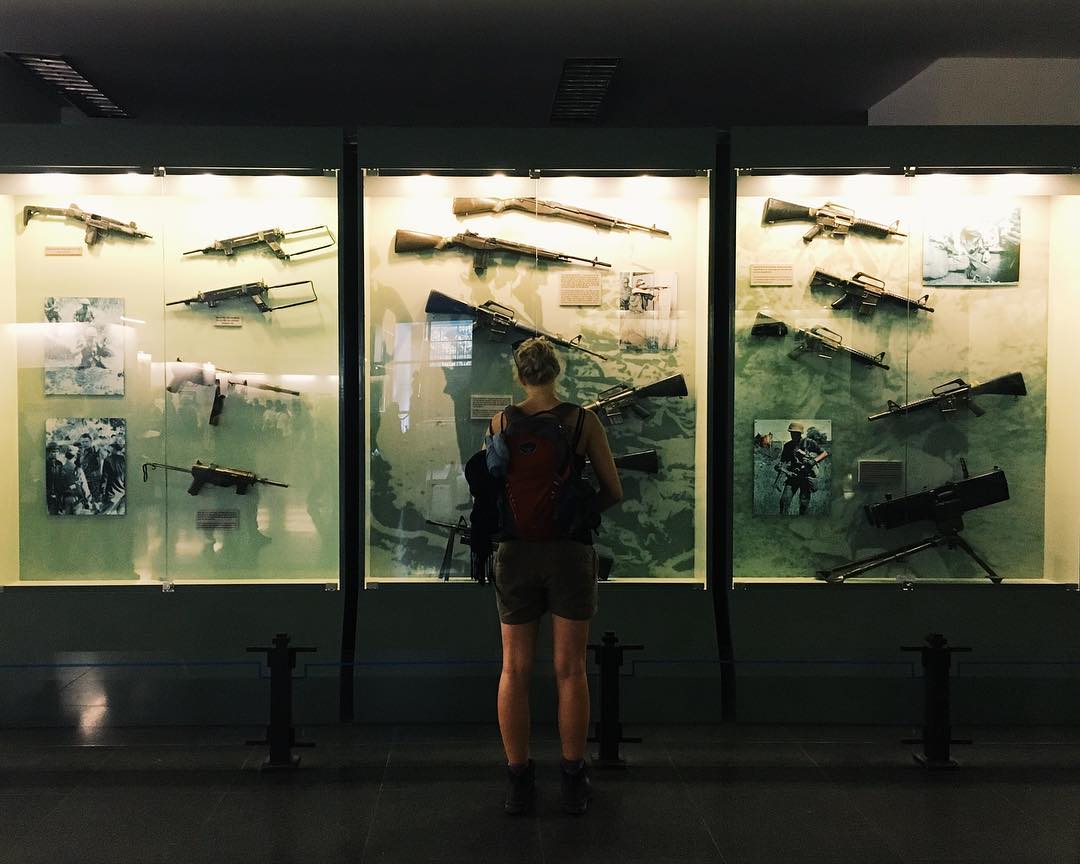 Occupying an intimidating 120 000 square meters, the Palace of Independence, also known as Reunification Palace and the prior Norodom Palace, overlooks the adjacent Reunification Park and the famed Notre Dame Cathedral from afar. The location was initially designated to be an accommodation for the French Governor of Cochin-China of that time. Later on, designed by a French-educated Vietnamese architect – Ngo Viet Thu, the palace became the home of the South Vietnamese President Ngo Dinh Diem. Through complications, the palace, renamed Independence Palace, is home to Diem's successor - President Nguyen Van Thieu, albeit his hasty relinquishing of the position in 1975. Amidst the modern urban jungle of Saigon, the palace's 1960s aesthetic and ambience seems to stand out, which makes for an intriguing visit. The palace, which has five levels, was repurposed into an exhibition with all the furniture refurbished and conditions kept intact. Be sure not to miss the lavish second floor and the basement along with its telecommunication and war room. The ticket is 1.75 USD for one adult and hours of operation are between 7:30 am and 4 pm with one-hour break at 11 am.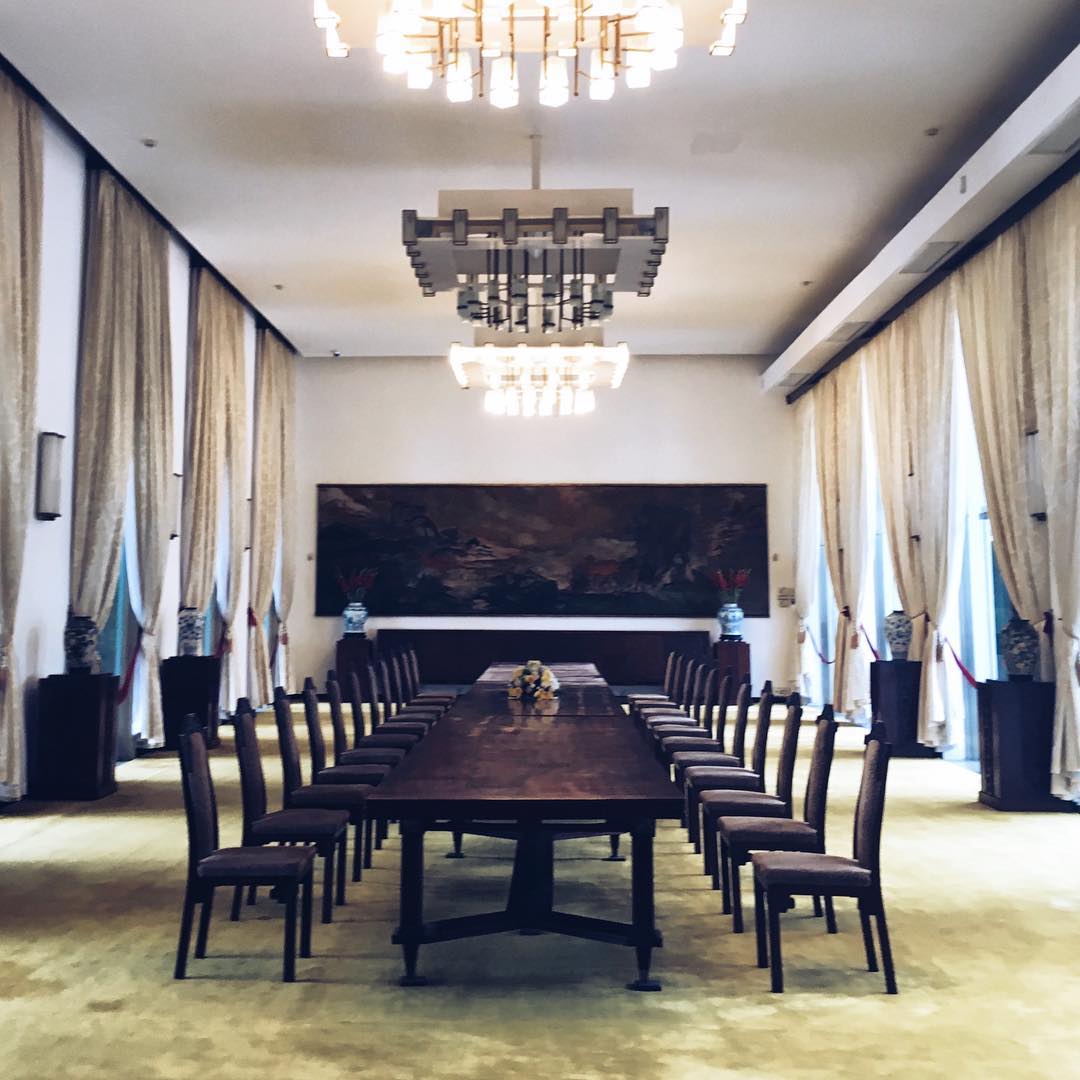 Afternoon: Experience a modern Ho Chi Minh city
After getting to know Saigon's history, see the city in its entirety from Bitexco Financial Tower's Skydeck. The tower itself is a prominent addition to the city skyline and has cemented its place as the symbol of progress, prosperity and the astounding growth of the city as a key economic center and of the country as a whole. Even though the only thing to cross foreigners' mind when looking at the tower is its striking resemblance to the Avengers Tower, the main inspiration derives from the shape of an un-bloomed lotus, the national flower of Vietnam. Being the Vietnamese equivalent to the Empire State's observation deck, Bitexco's Skydeck stands at a gravity-defying 178-meter height, with a sleek interior design, fully equipped with binoculars and interactive touch-screens, offers visitors a bird-eye view of Ho Chi Minh City. The price per visit will cost you approximately 9 USD, admittedly dramatically more expensive than your previous destinations but the experience truly is exceptional.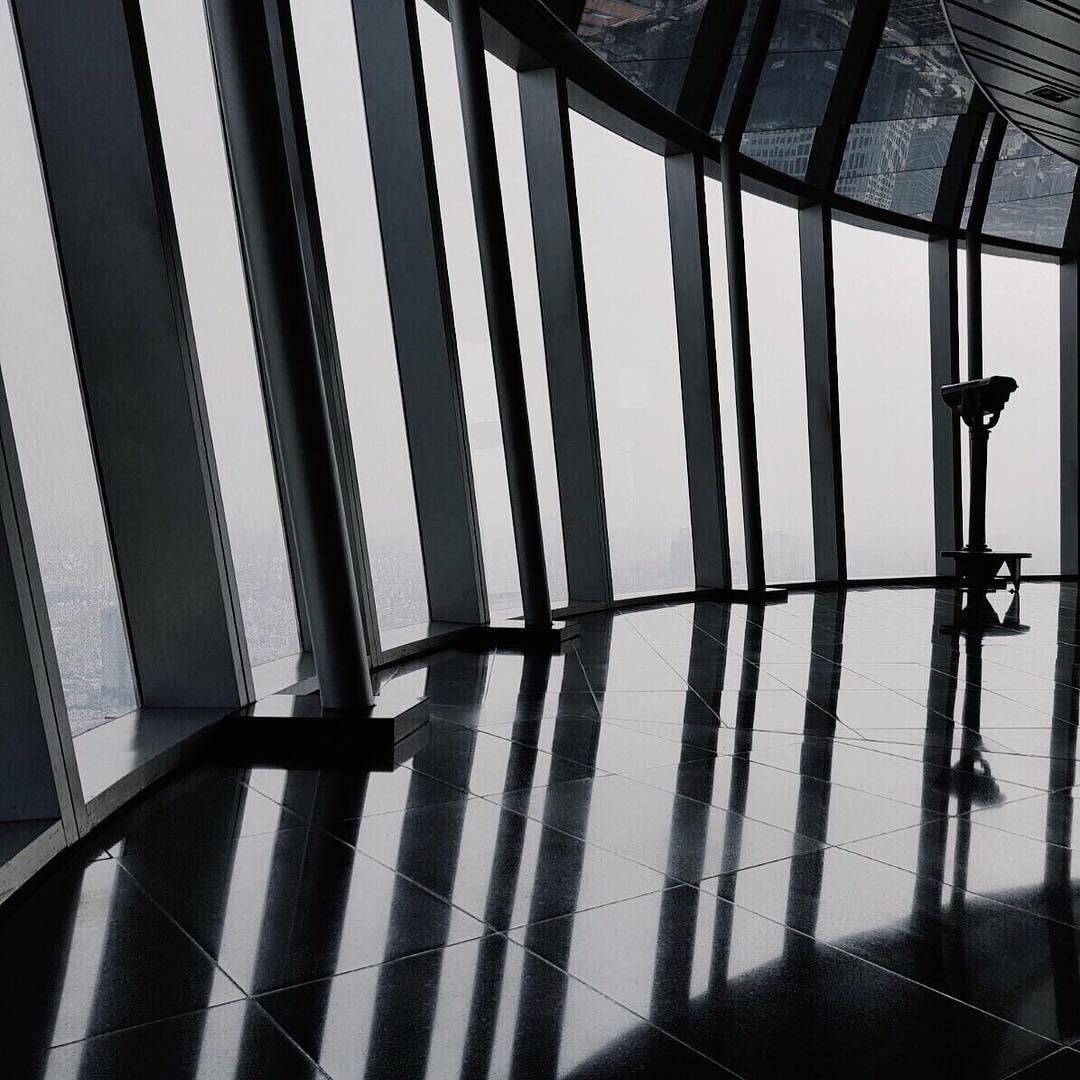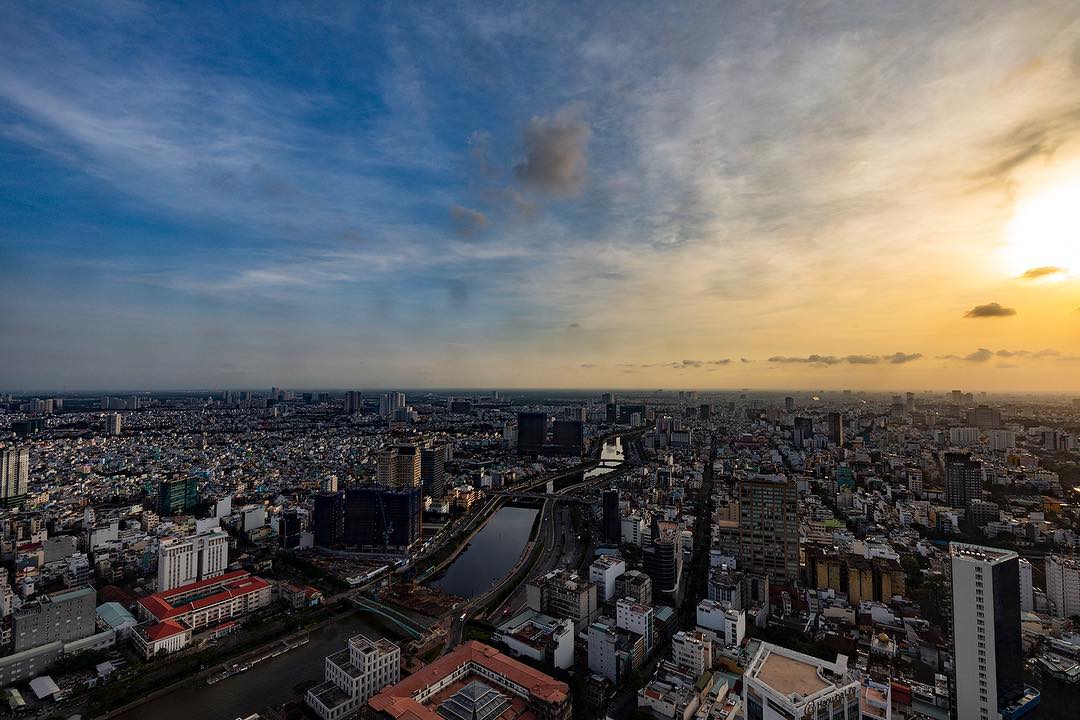 Exploring Saigon is surely no easy task that which will leave anyone famished. So head over to 'Rice Field', a restaurant specialized in Vietnamese traditional, home-cooked dishes, to satisfy your appetite. The restaurant's décor also corresponds with its specialty as the interior design, such as the murals and lighting, aims to evoke a rustic, cosy vibe and feel, characteristics of traditional Vietnamese houses. Located at 75 – 77 Ho Tung Mau Street, Ben Nghe Ward, District 1, the restaurant is actually more popular with tourists than with locals. With reasonable prices, ranging from 2 to 7 USD per dish, this restaurant provides a great introduction to Vietnamese cuisine.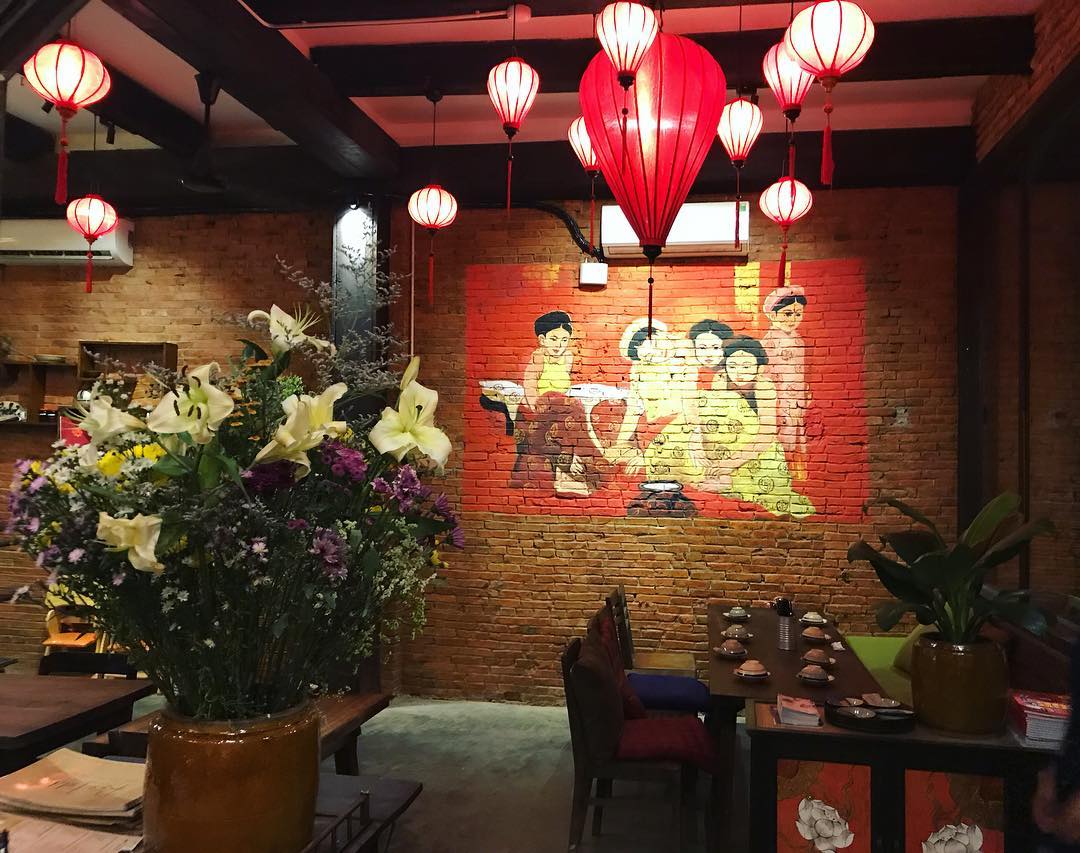 Evening: Enjoy the top thing to do in HCMC- Chilling on a rooftop bar
Another great thing about Saigon is its collection of chic bars, and Chill Skybar is one of which. Come to the bar for a drink or to dine at night and you are promised a chance to witness for yourself the thriving nightlife of Ho Chi Minh City. Sitting atop the AB tower in the middle of District 1, enjoy a symphony of illumination as nearby buildings light up the night sky and the never ending flow of traffic inundate the streets to form a sea of stars. A nocturnal spectacle to behold and gourmet foods to savor, paying this venue a visit must definitely be on your list of things to do in Ho Chi Minh City. And with the trip to Chill Skybar, your first day in Ho Chi Minh City concludes.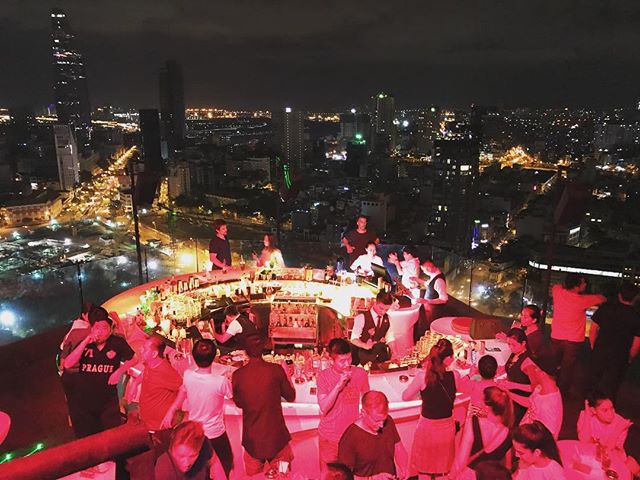 Day 2: Chilling with the locals
Morning: Enjoy "Sai Gon cafe da"
It is now day 2 of your sojourn at Ho Chi Minh City. Start your morning with a cup of Vietnamese coffee. Despite the plethora of chain coffee shops, such as Starbucks and Phuc Long, with their state-of-the-art equipment and an extensive selection of hip new beverages, the traditional cup of drip coffee still holds a dear place in the hearts of Saigonese. Prepared a bit differently from our observation of baristas in coffee shops, this type of drink requires the assemblage of grounded coffee beans in a phin filter, followed by a pouring of boiling water and then allowed to drip patiently before enjoyed with a mix of ice and condensed milk. A cup of Vietnamese coffee is not that hard to come by. At just under a dollar or a bit higher if you fancy mainstream coffee shops, and you can have yourself a cup of deliciousness to shake up your morning. A popular choice for foreigners and natives alike is Trung Nguyen Café brand, whose establishments are widely dispersed throughout Saigon.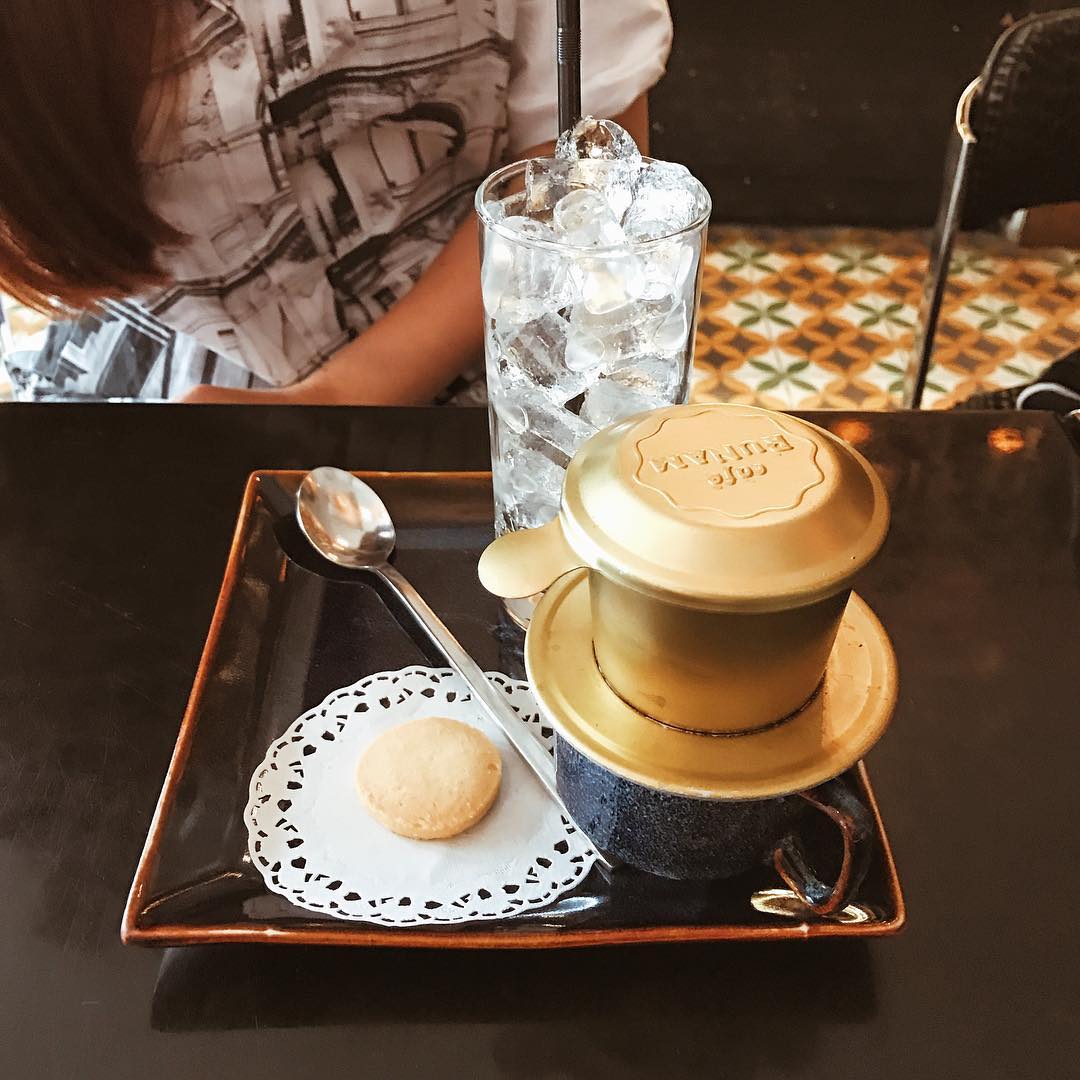 After your coffee fix for the morning, set out to discover the beautiful religious architecture that Ho Chi Minh City has installed for you. Regarded as one of its many appeals, the city's religious sites are worthy of a spot on your itinerary. The famous Notre Dame Cathedral, which was built during the French colonial epoch, looks its best in daylight when the liveliness of its red walls captures your attention. The twin bell towers are more than 60 meters tall, overlooking the statue of Virgin Mary, which is said to have shed tears in 2005. Surrounded by high rising buildings, the cathedral is a place of tranquility and reminiscence of the beauty of old Saigon. You can find the cathedral at the intersection between Le Duan Street, Pham Ngoc Thach Street and Cong Xa Paris Street. In addition to the Notre Dame, be sure not to skip the Muslim mosque Jamia Al-Musulman or Jade Emperor Pagoda. For more recommendation on wonderful religious sites, check out tours at Inspitrip.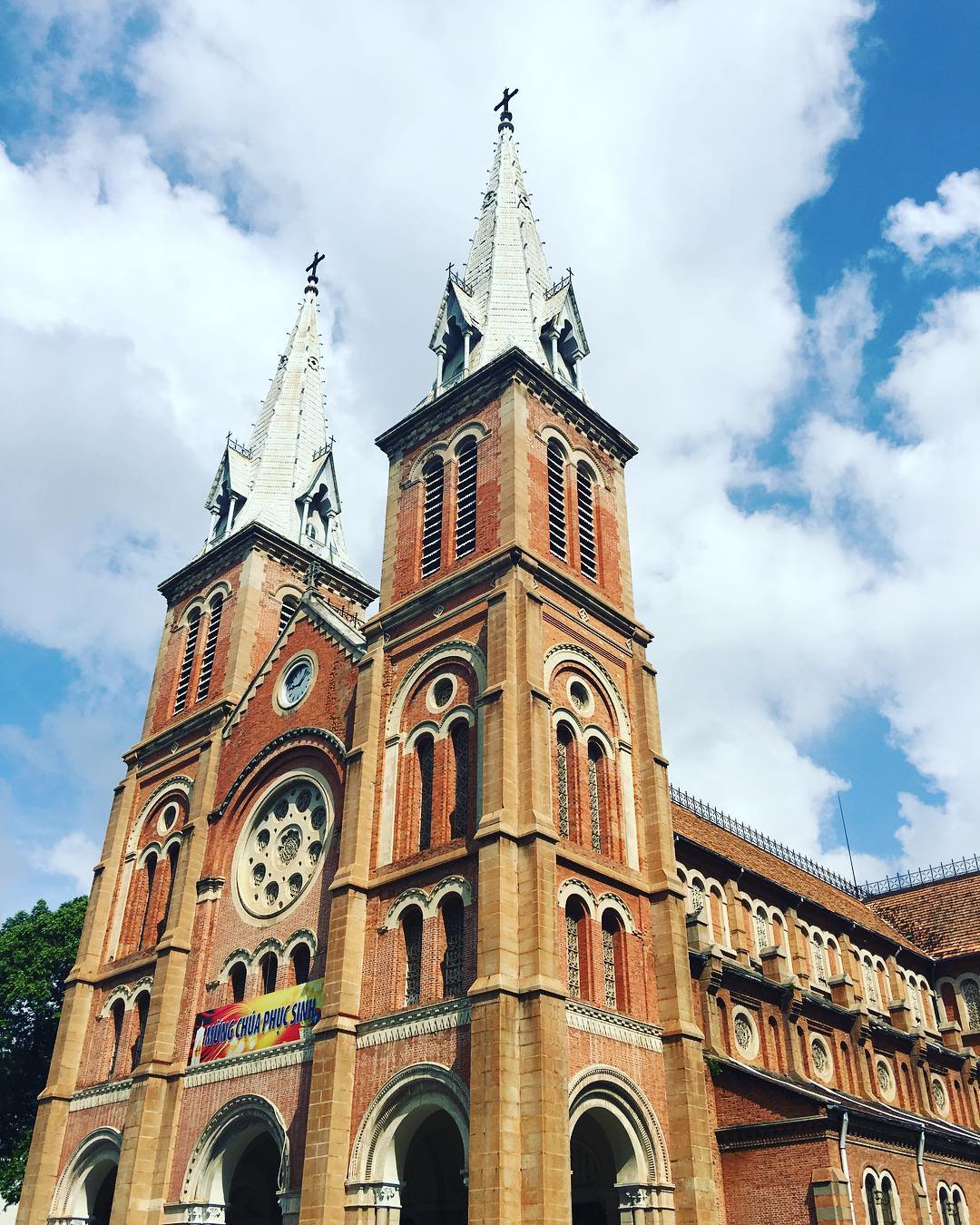 For lunch visit 'Hoa Tuc', a restaurant located at 74/7 Hai Ba Trung Street, Ben Nghe Ward, District 1. Built on top of an opium refinery during the French Colonial period, this dainty restaurant houses an interior décor that is modern yet subtly nostalgic, a genuine reflection of Saigon itself. As the pioneer of a trend of its own setting, Hoa Tuc embraces the traditional aspects of Vietnamese cuisine while putting its own twists in each dish. The end result is the first contemporary take on Vietnamese cuisine. 'Hoa Tuc', which means opium poppy in Vietnamese, has an inviting atmosphere thanks to its lush and verdant greenery and creepers, the secluded Al Fresco dining places in combination with custom-made iron wrought and cast iron furniture. As a tucked away location, the restaurant is an escape from the noisy and bustling streets of Ho Chi Minh City. Even though the price is quite high, the quality of foods and service makes it all the more worthwhile.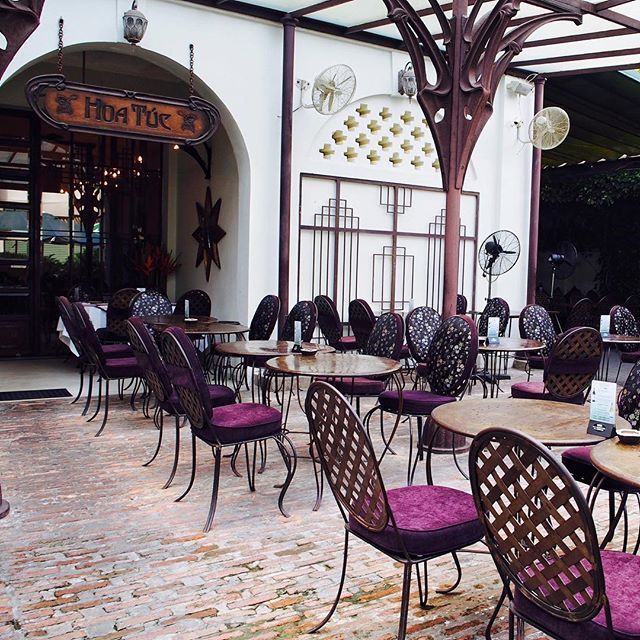 Afternoon: Viewing the city from a new vantage point
After your trip to the Notre Dame Cathedral, get to know the city on a more intimate level. And to do so, you need a new vantage point, a moving vantage point. Observing the traffic from the sidewalks or high above and taking part in it are two completely separate experiences. What better way to explore a city, whose main mode of transport is motorcycle, than to actually be on the back of one, weaving in and out of the endless stream of commuters? The most feasible option is to be chauffeured by a knowledgeable, English-speaking local guide who will provide you with valuable insights into the history, culture and lives of those dwelling in the city and, better still, let you in on the secret of passing the streets in the middle of the chaotic flow of motorbikes.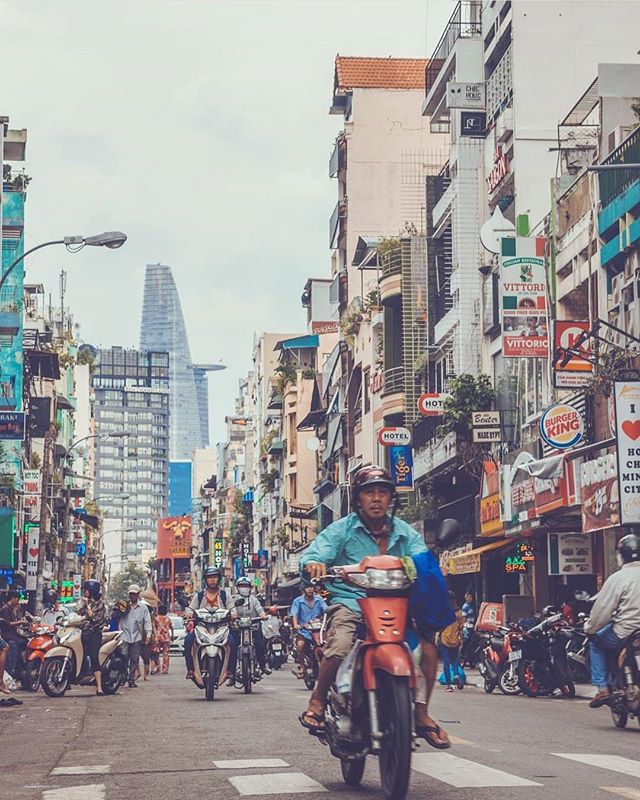 Evening: A street food quest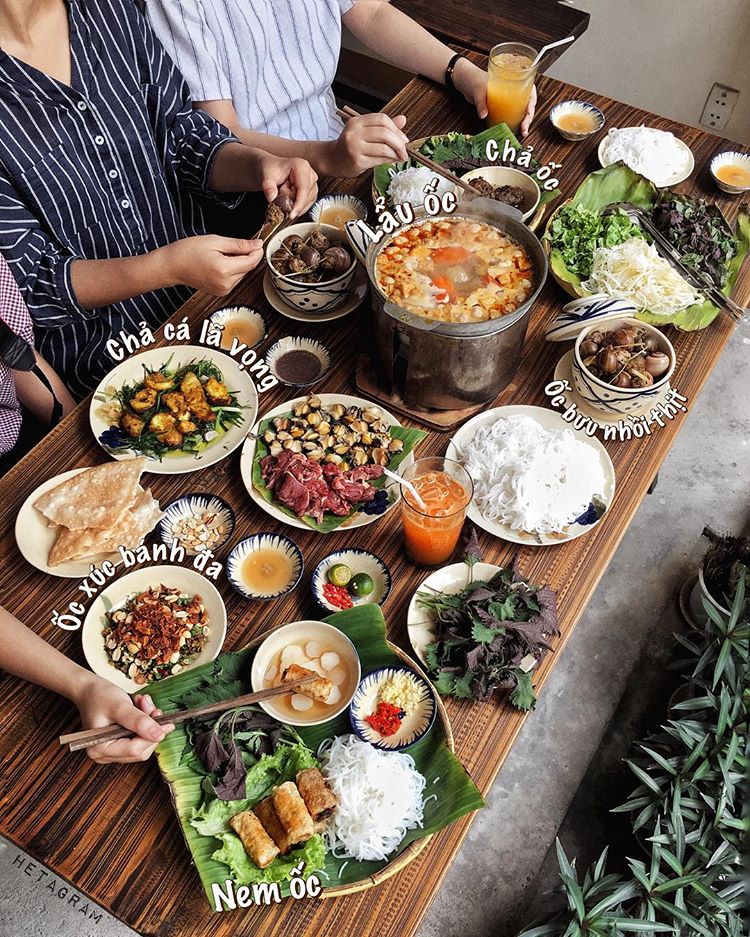 Food is the best part of every travel journey? Why don't you treat your stomach with the best refinement of Vietnamese culinary in Ho Chi Minh city?
Take your motorized adventure into the night as you explore the street food heavens of Saigon. Think of Vietnamese cuisine and Pho or Banh Mi will immediately spring to mind. Yet they are not all there is to Vietnamese culinary options. Saigon has a rather extensive list of street food sanctuaries in the form of streets and alleys dedicated solely to street food delights. Some of the most popular streets are Phan Xich Long in Phu Nhuan District, Xom Chieu and Ton Dang in District 4, Su Van Hanh and Nguyen Tri Phuong in District 10, Pham Van Dong and Quang Trung in Go Vap District. With a gamut of treats from desserts to satisfy the sweetest of teeth to mouth-watering savoury delights, these streets are guaranteed to excite the pickiest palettes and wow your taste buds. You can expect to find typical dishes such as 'Pha Lau' - pork or beef intestines slow-cooked in rich coconut milk broth, 'Banh Trang Tron' - shredded rice papers mixed with toppings, or 'Bap Xao' - savoury and sweet, stir-fried corn, and a bunch of other unique and ingenious creations. For more information on food trips, visit Inspitrip.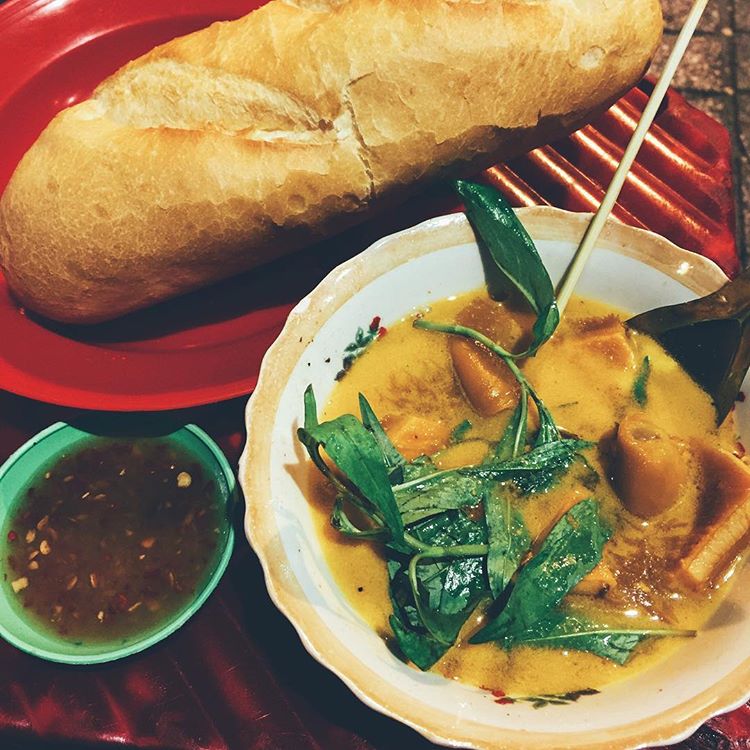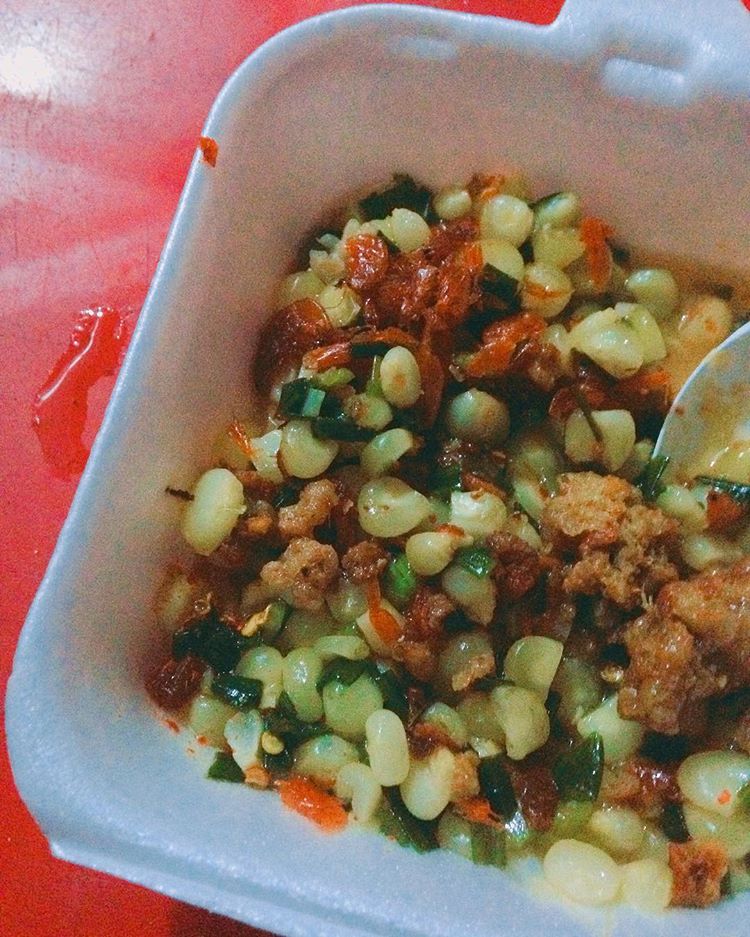 Day 3: Day trip from Ho Chi Minh city
Morning: Conquer the underground maze of Cu Chi tunnels
It is the morning of your final day in Ho Chi Minh City. And it is about time we get off the beaten path, or more correctly, the beaten smooth asphalt streets of Saigon, for Cu Chi tunnels, a more non-touristy glimpse of Vietnam.Your first destination is going to be the Cu Chi Tunnels. Travel for about one and a half hour northeast to Ho Chi Minh City and you will be at the historical site. The tunnels themselves are a 250-kilometer man-made labyrinth of interconnected systems of pathways used by the Viet Cong in their war against American soldiers. The tunnels, maintaining its structural integrity despite numerous bombings, are said to be the decisive contributor to Vietnam's victory over the United States. Rumor has it that some parts of the tunnels stretch as far away as the bank of the Saigon River, functioning as emergency escape routes. Nowadays, Cu Chi tunnels have been repurposed into a historical attraction. Some sections are enlarged in order to accommodate foreign visitors, but considering the physique of Vietnamese at that time (relatively small), the original tunnels must have been one nightmare of a hideout for the claustrophobic. Descend into the tunnels and you will get to see the living quarters of Vietnamese guerillas, the meeting rooms, and the kitchen. As for the more audacious individuals, get your hands on an AK-47 and go to town with it in the shooting range. The experience will undoubtedly be, no pun intended, a sure-fire blast.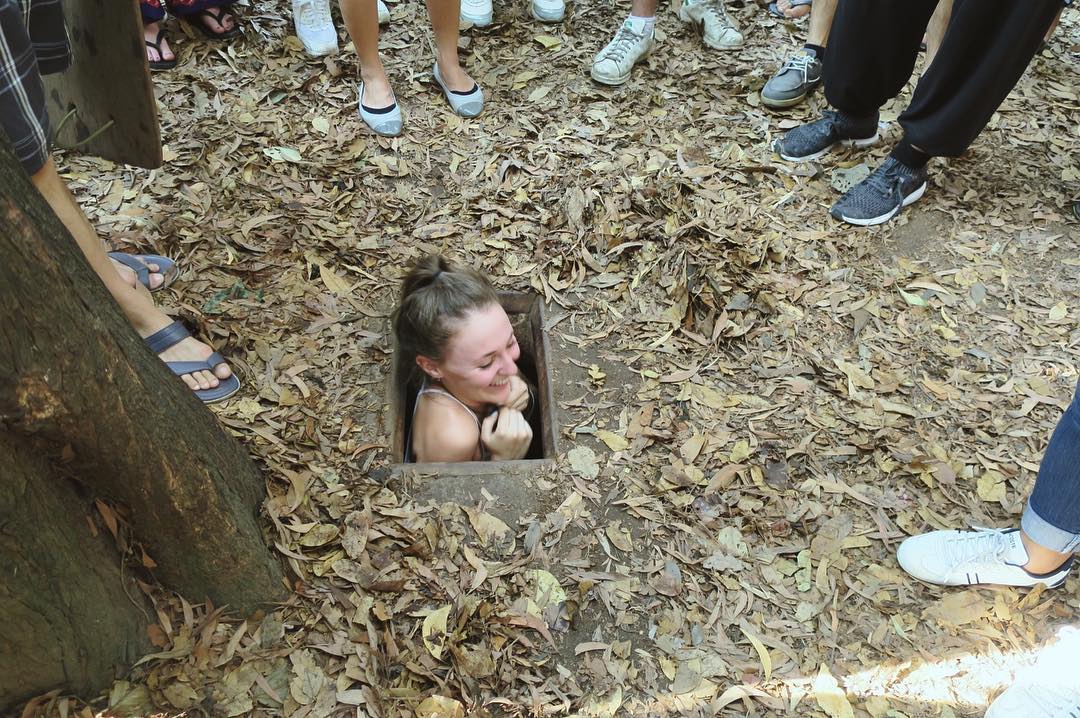 Afternoon: Explore life on waterways in Mekong delta
After a memorable time in exploring tunnels, say goodbye to Cu Chi and travel southwards to discover the non-touristy Mekong Delta. Thanks to the nutrient-rich soil resulting from alluvial sediments, the region, lovingly dubbed 'Vietnam's rice bowl', is known for its vast rice field and the tremendous crop yield which constitutes more than half the amount produced annually in the whole country. Mekong Delta is also home to the largest community of the Khmer ethnic group outside today's borders of Cambodia. Since you are on a tight schedule, travel to Ben Tre via My Tho for an unforgettable memory of Vietnam. Upon arriving, take in the beautiful, picturesque sceneries, from the emerald sea of rice fields in which conic-hatted farmers go about their days to children riding the backs of water buffalos. If you're on a tour, you can expect to navigate the canals by canoe; try regional delicacies and get to know more about the work life of the locals.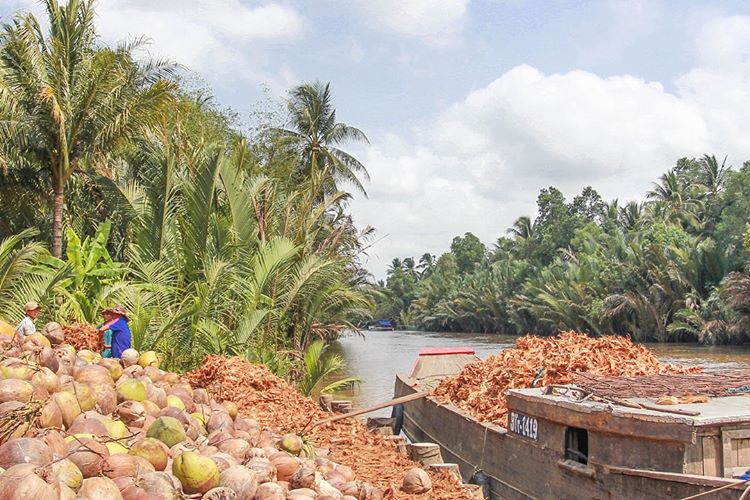 Evening: Get yourself a unique sourvenir
It is now nearly the end of your journey here in Ho Chi Minh City, so let's think about souvenirs. The most ubiquitous choices are lacquerware, silk and coffee, with the occasional and spontaneous ornaments.Lacquerware, for those who are not familiar with it, are a variety of objects, ranging from small containers to large furniture, covered in lacquer. The surface is often etched or inlaid with egg shells and dusted with gold or silver before being coated in lacquer so as to produce the signature posh shine. Adored by foreign visitors, Nhu Y Lacquerware is a must-see if you are in search of quality products. Come to the showroom to unravel their amazing collection of lacquerware. Anything from tissue boxes, to chopsticks, to modern stunning décor and wall arts in traditional motifs. The store is located 90 Nguyen Hue Street, District 1 and prices are very reasonable.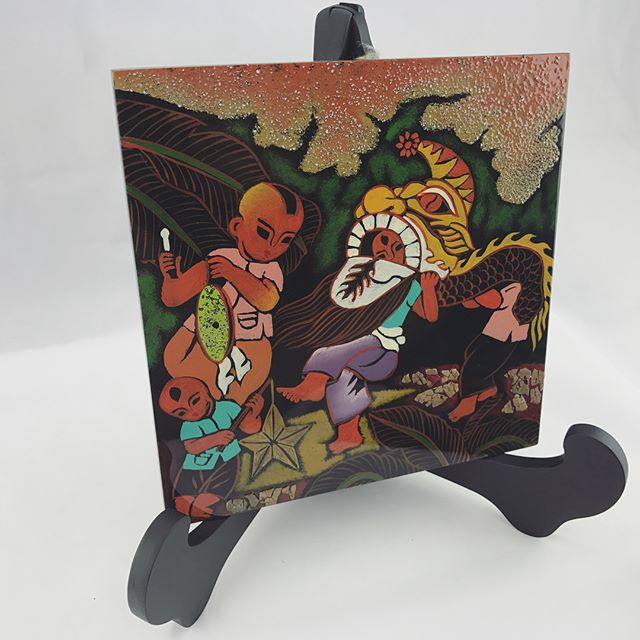 As for silk, Ben Thanh is not somewhere you want to go if you are looking for quality fabric. Without local guides or other well-informed companions, you will risk purchasing faux goods at unbelievably high cost. Instead head to Tan Dinh Market at 48 Ma Lo Street, Tan Dinh Ward, District 1, as it is more specialized in bulk materials. Leading textile suppliers in Ho Chi Minh City include Toan Thuan Silk and Thai Tuan Silk. Shopping can be much easier as these two places provide great range of products and prices are fixed so no bargaining is required. Thai Tuan Silk and Toan Thuan Silk are located at 419 Hai Ba Trung, District 3 and 12 Pham Phu Thu, Tan Binh District, respectively.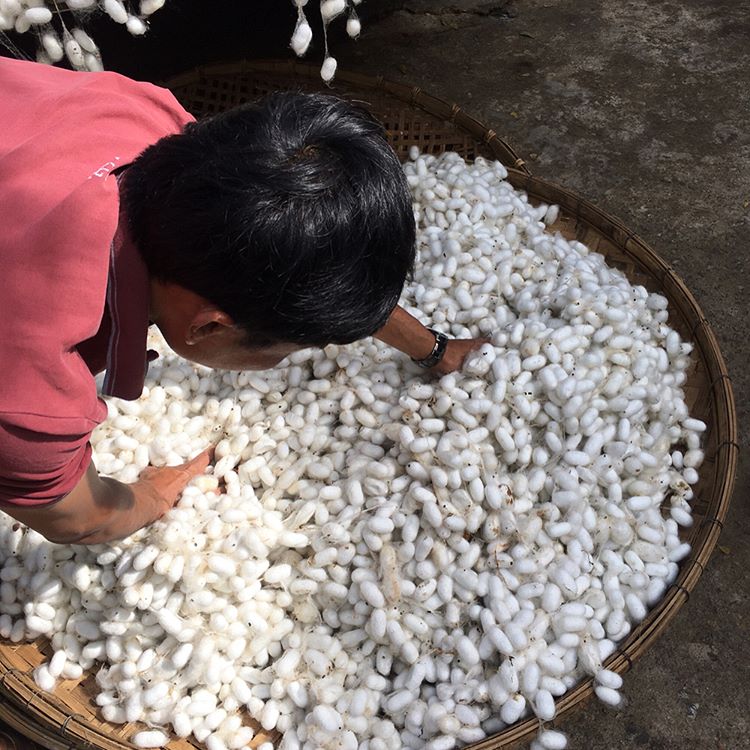 Coffee can also be a great gift. However, the morning cup of joe as something to remember Vietnam by once you are back home should not be of low quality, specifically the packaged stuff with soy fillers and a heaping sugar content easily purchased in supermarket. Instead, opt for Copen Coffee Shop at 46 Truong Quoc Dung Street, Ward 10, Phu Nhuan District or Trung Nguyen Café at 207 Nguyen Van Troi Street to hunt for coffee beans of consistency in high quality.