Best restaurants in Hanoi: Wander in the map of tastes
Hanoi has complex layers of culture to distinguish itself from others big cities in Vietnam. The border between the ancient Hanoi and the Hanoi of modernity and luxury one is not chaotic but unusually remarkable: With a walk down the same street, one can admire an antique Buddhist temple and soon after, the French architecture of a Catholic church. The capital's unique blend is also reflected in its rich culinary culture: Some traditional dishes offer visitors the classic Asian-style taste, while some have strong influences from French and Chinese cuisine. Hence, each menu of the best restaurants in Hanoi looks like an amazing map with diverse options. Without the guide of insiders, enjoying them all just like the locals can be a considerable challenge.
Quan An Ngon Restaurant
18 Phan Boi Chau, Hoan Kiem DistrictIn 2009, The Miele Guide acknowledged Quan An Ngon as one of five favored restaurants in Vietnam thanks to its refined taste of home. As a popular brand in the city, the restaurant is usually full of travelers and locals that sometimes causes considerable wait time.. However, its incredibly wide range of food came along with tasteful design and is well worth the wait.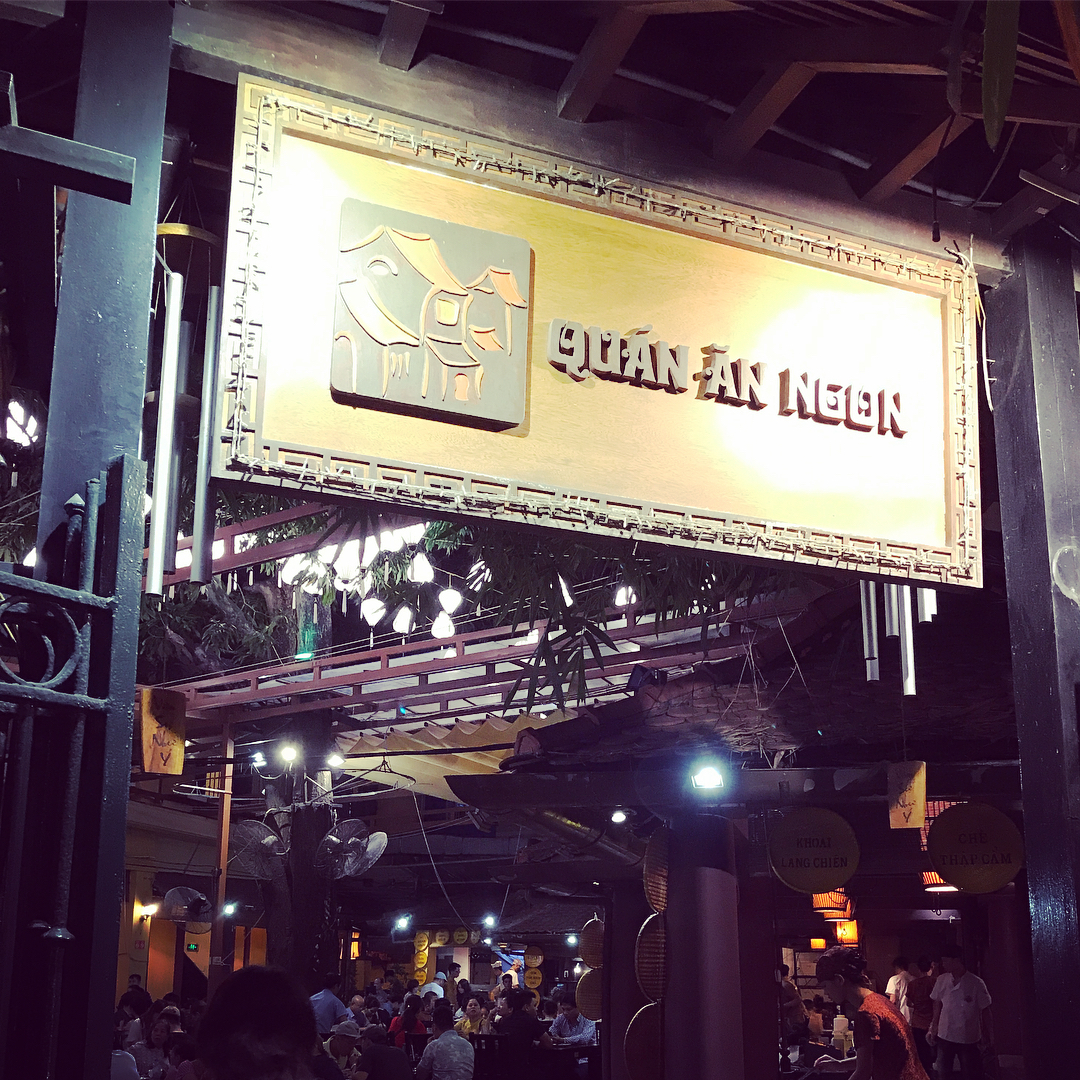 Quan An Ngon has stalls for each regional specialties. Before ordering, one can wander around to observe the smells, flames, colors of tiny kitchens. Highly recommended dishes are the Snail in Spicy Butter sauce, Fresh Water Crab Hot Pot, Crispy Vietnamese Pancake, Bamboo Sticky Rice with Grilled Chicken…The ingredients are imported each day, ensuring the freshest quality, especially for the seafood.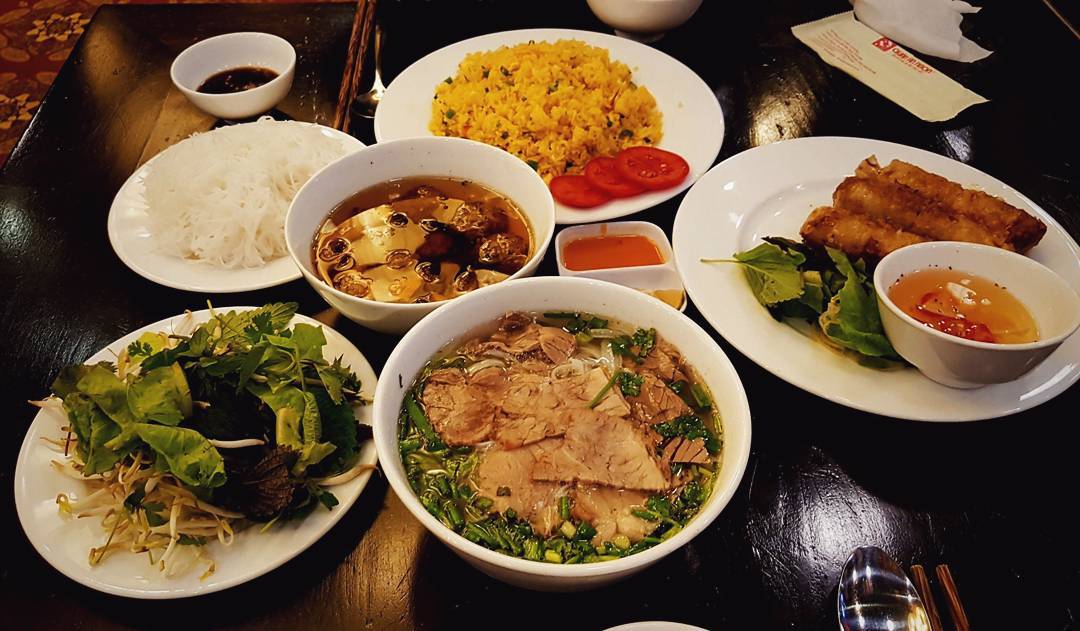 La Verticale
19 Ngo Van So Street, Hoan Kiem DistrictLocated on the small Ngo Van So street between the antique houses of the old Hanoi, La Verticale is an elegant restaurant, successfully balancing the perfect tastes of Vietnamese and French cuisine.Hanoi-style restaurant space with typical French architectural features such as flower floor tiles and high columns connected to the ceiling. The villa was home of a government official in the Bao Dai period, the final Nguyen dynasty emperor.  Its architectural features have been restructured, but retains the beauty of old days. Especially, familiar Asian spices such as cinnamon, anise, fish sauce, chilli powder and forest pollen are displayed on large wooden cabinets, creating a great space for experiencing culinary culture.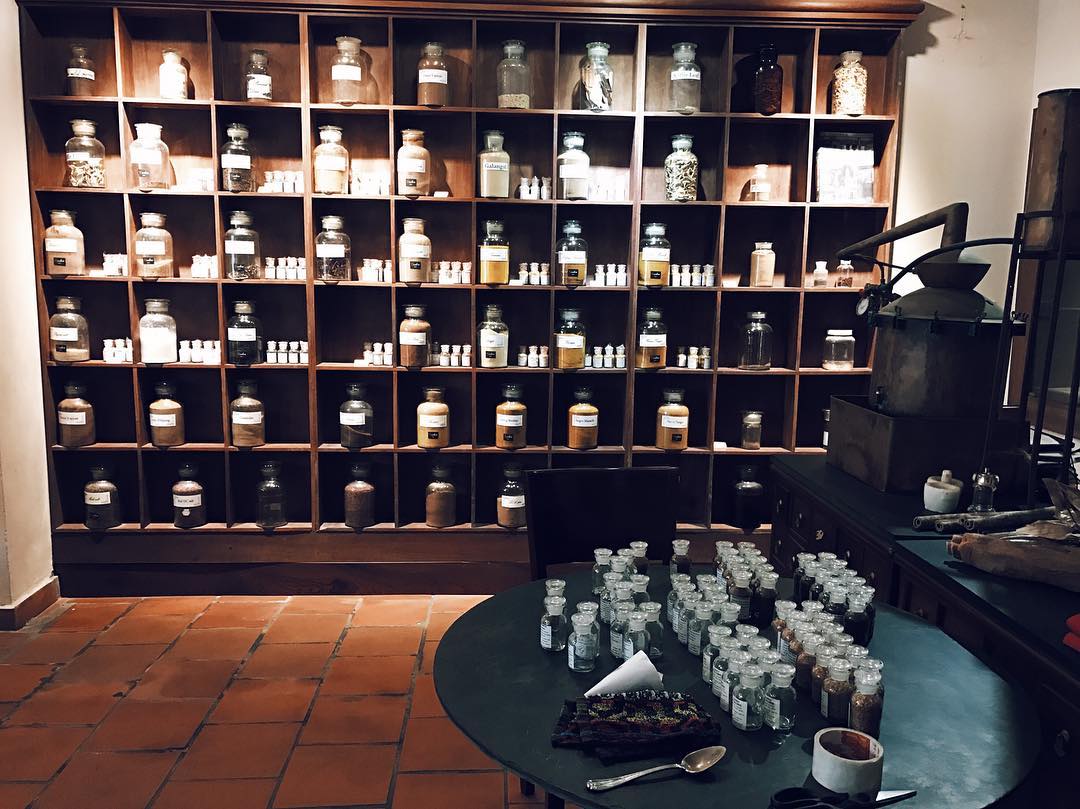 La Verticale offers Western dishes combined with Vietnamese flavors, subtly decorated and harmoniously arranged under the guidance of chef Didier Corlou. Verticale's cuisine is an amazing blend of the two cultures, created by the combination of high quality ingredients with different spices.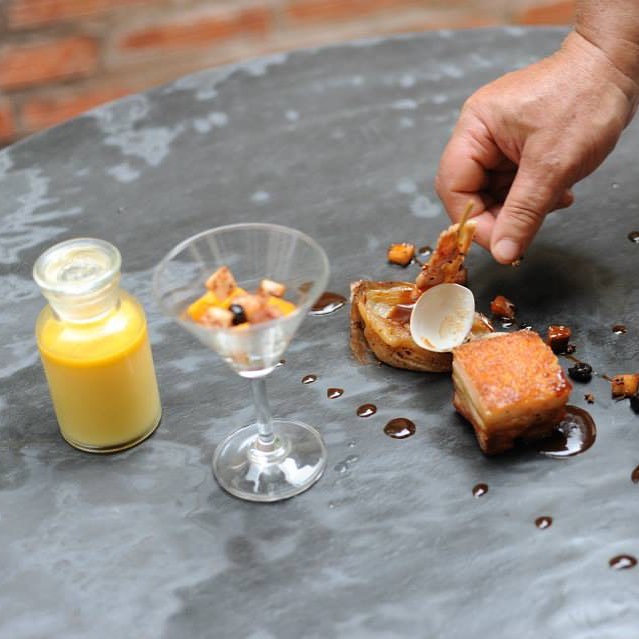 Visitors should try the Cod Fish, the Farmer Pork. Foie Gras of duck with Dalat wine, Muscovy Duck and Passion Fruit in Warm Clafoutis also Verticale's smitten dishes.
Maison Sen Tay Ho
61 Tran Hung Dao Street, Hoan Kiem DistrictNearby the Old Quarter, Maison Sen Tay Ho is conveniently located in the heart of Hanoi, on Tran Hung Dao Street. In the culinary world, Maison Sen is known as one of the best restaurants in Hanoi, serving dishes that are able to satisfy even the most demanding guests. Sen's menu includes more than 150 regional dishes, including typical ones from the North, Central and South of Vietnam, and others countries around the world.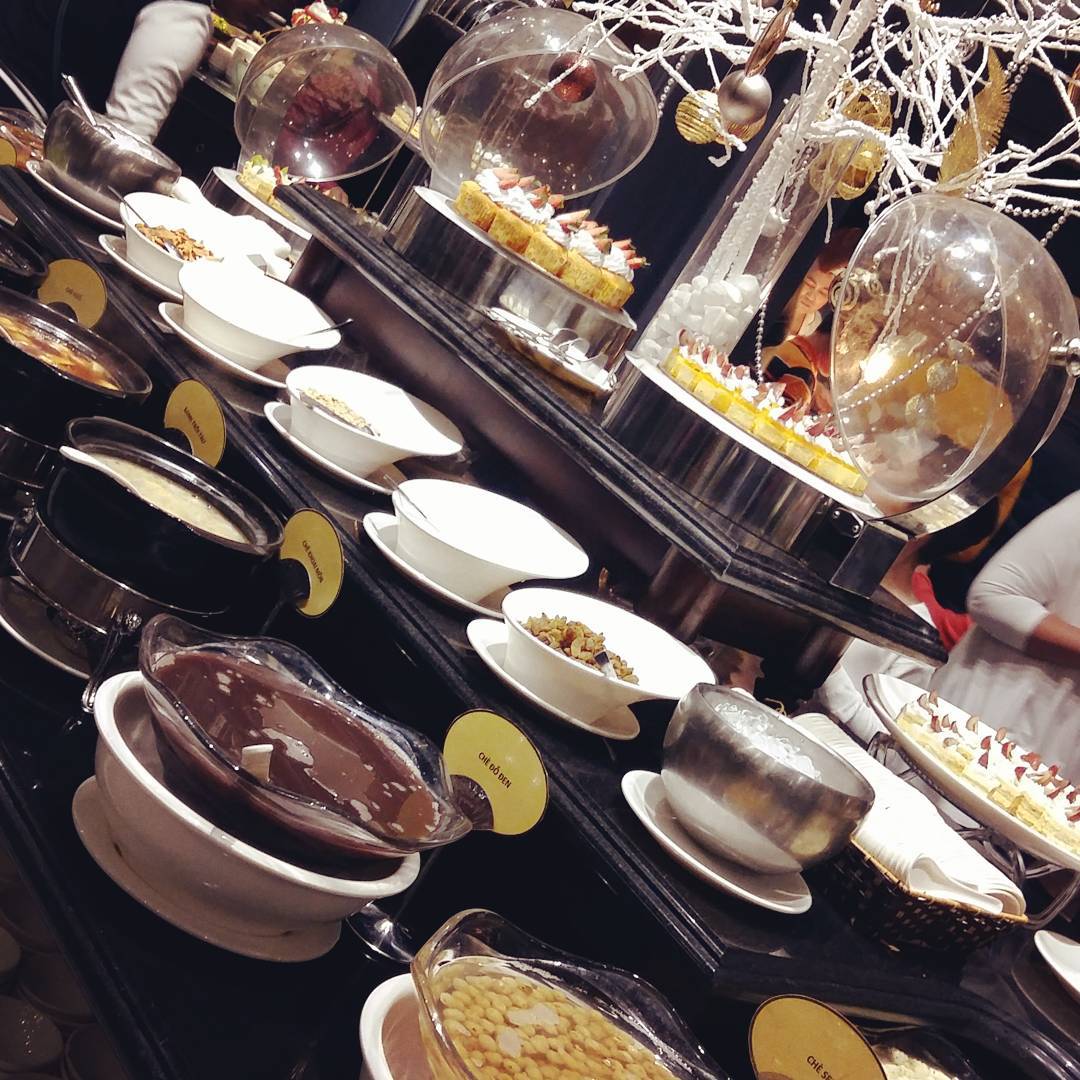 Diners can start their meal with a delicious German salad, salmon-rich salads, or small servings of sushi. Then, for the main course, enjoy some seafood dishes like oysters, grilled oysters with grease, or grilled shrimp and octopus. It's also recommend to try the Steak, Roasted Duck With Dried-Prune Sauce, Grilled Pork Rib With Galangal, Grilled Eel With Surgur Palm…For dessert, Maison Sen has excellent selections that vary from traditional sweet dishes like Floating rice cake, Young rice cake, Sweet gruel… to French pastries, mousse, Ice cream… or seasonal fruits.
Home Restaurant
34 Chau Long, Ba Dinh DistrictHome Restaurant masters Vietnam's culinary arts well enough to be called  "The Jewel of Chau Long" by some fully satisfied guests. The restaurant is decorated beautifully and quietly. Visitors can enjoy the vintage atmosphere of this classic French villa right from the first steps into the restaurant, on the typical yellow painted walls  and in the decorative objects filled with the antique beauty of Hanoi in 1910 – 1930. Home Restaurant only uses about one third of the land for the building, the rest is a spacious garden with shady green canopy to create a sense of relaxation, completely separated from the nowadays modern life.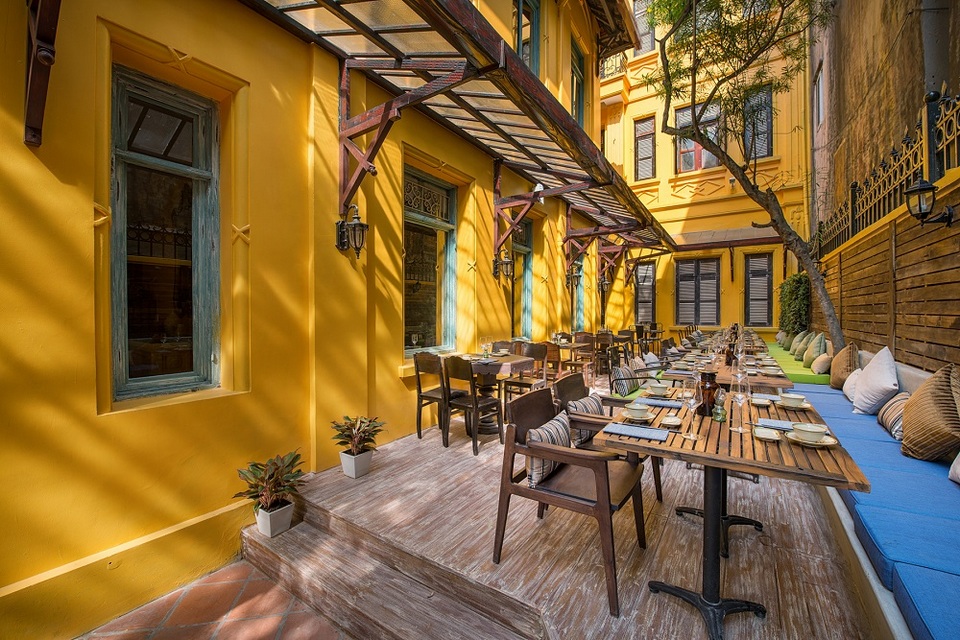 Home features traditional Hanoi dishes, which are changed seasonally but still retain the restaurant's characteristics. Travelers should enjoy Home's lovely view with a menu featuring Hanoi specific cuisine. You can try Bún Chả Hà Nội - the Hanoian Char-Grilled Pork with Fresh Rice Vermicelli Noodles or Bò Nướng Lá Lốt -  Grilled beef dish covered in betel leaves, and feel that there's no place like Home.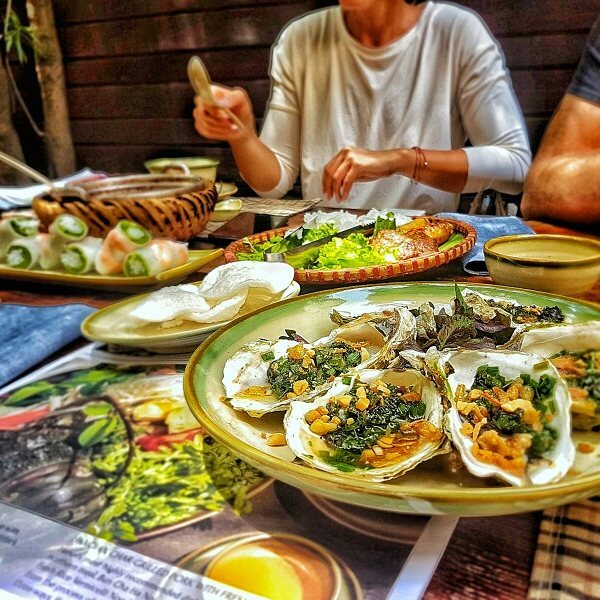 Andochin
52 Nguyen Binh Khiem, Hai Ba Trung District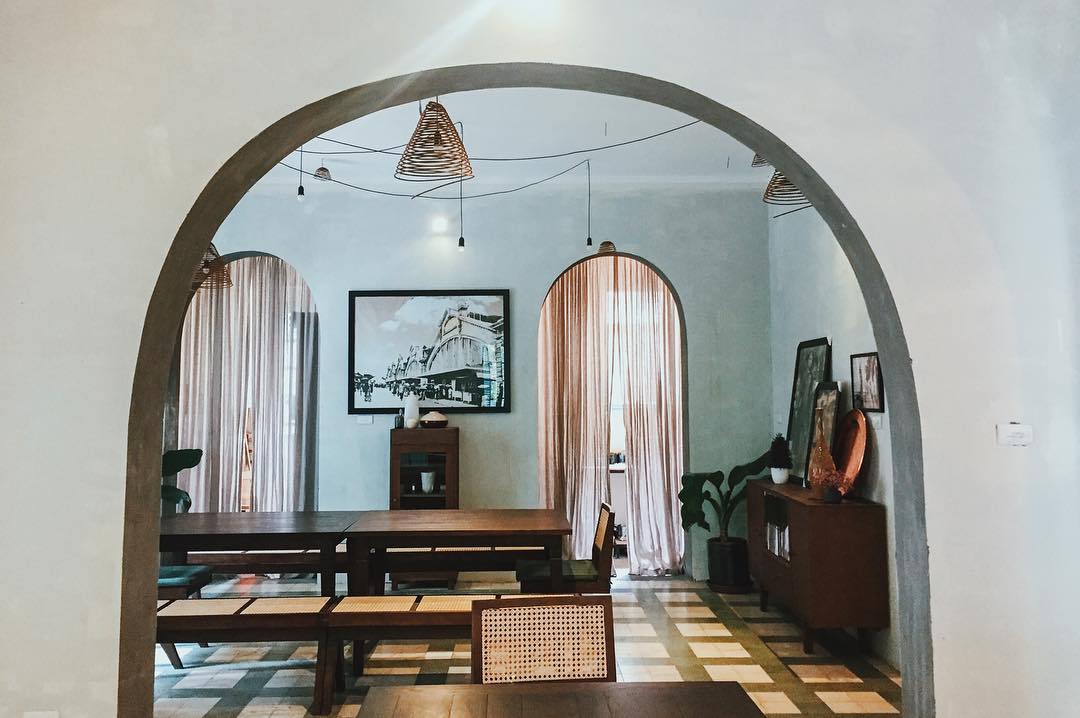 Andochin is not usually packed and noisy, as it is quietly located in a downtown street of the capital. In the war years, Andochin used to be a government guest house. Its space is an old villa with 3 floors and spacious garden. The interior details, which is very meticulously decorated with ceiling lights and decorative plants in every corner of the house, are reminiscent of the old and authentic Hanoi.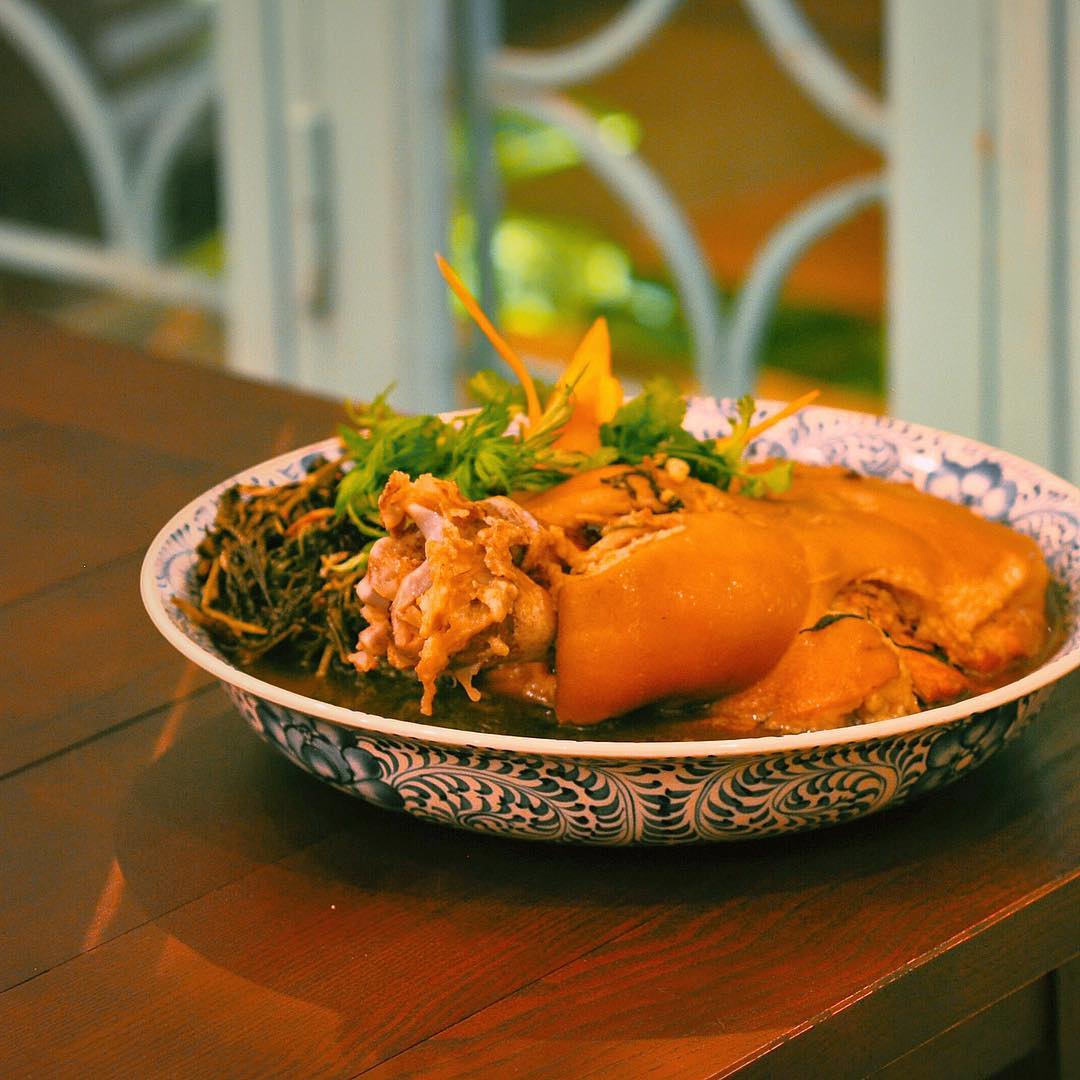 …and full of caring like mom's dishes @andochinvietnamAs assessed by the locals, the atmosphere of Andochinis warm and cozy, perfectly suited for families, small groups, or those who miss mom's meal. Outsiders can easily experience the local cuisine with some standout dishes such as Crispy Skin Roasted Chicken, Braised snails with tofu, Deep fried taro wedges, Black glutinous rice yogurt…Of course, the most prominent destinations in the list are the best restaurants in Hanoi can not cover the whole rich culinary culture of this city. Somewhere in the capital, many familiar restaurants with insiders remain out of reach of outsiders. There are plenty of multiregional and multigenerational dishes which wait to serve on your amazing map of tastes with Inspitrip.