Bangkok's panorama in 25 places to visit
Bangkok originated from a small commercial center, which is a trading port located in the west of the Chao Phraya River about 200 years ago. Today, as the city grows at the pace of the times, the cultural, religious, and historical beauty is still intact, becoming a feature attracting global tourists. Among all of the gorgeous temples, palaces, colorful floating markets, or Chinatown neighborhoods, each famous place also has its own story to tell. Now, Inspitrip offers you top 25 unusual Bangkok places to visit for planning a more enjoyable trip.
1. Sanam Luang – Royal Turf
The oval-shaped public park at the front of the Grand Palace is used for a variety of royal ceremonies, including the Royal Groundbreaking Ceremony in May. Sanam Luang has many important works such as the Fine Arts Department, Thammasat University and the National Museum, which showcases a great collection of artifacts and handicrafts from the Bronze Age.
2. Grand Palace & Wat Phra Kaeo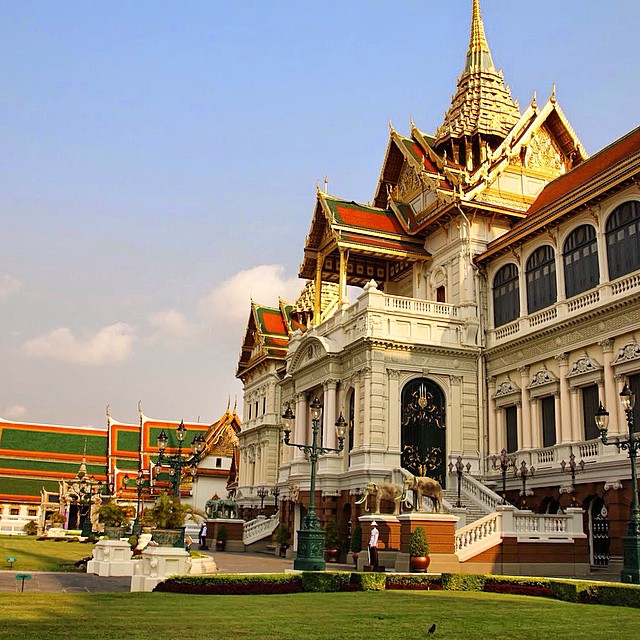 The riverfront location in this intersection contains several buildings with many local features of architectural. Wat Phra Kaeo on the premises is a treasure of Thai art, preserving the most revered Buddha statue in Thailand. The area also features the Coin's House and Royal furnishings, including the King's clothing, decorations, and medals, as well as coins and currency units used in Thailand since the 11th century. The largest tower in the royal palace complex is called Phra Sri Rattana, which looks like a mountain-shaped mansion surrounded by millions of gold leaves imported from Italy. Phra Sri Rattana was used to mourn the dead kings. After three months of sacrificial worship, the king's body was taken out of the crematorium. A small portion of bone ashes will be left in the porcelain vase to worship in the pagoda, while the rest is scattered in the sea. Surrounding the tower is the statue of the sacred elephants of Thailand. The complex opens daily from 8:30 to 15:30 and its tickets also include a visit to the Vimanmek Summer Palace located on Ratchathewi Road.
3. Vimanmek Summer Palace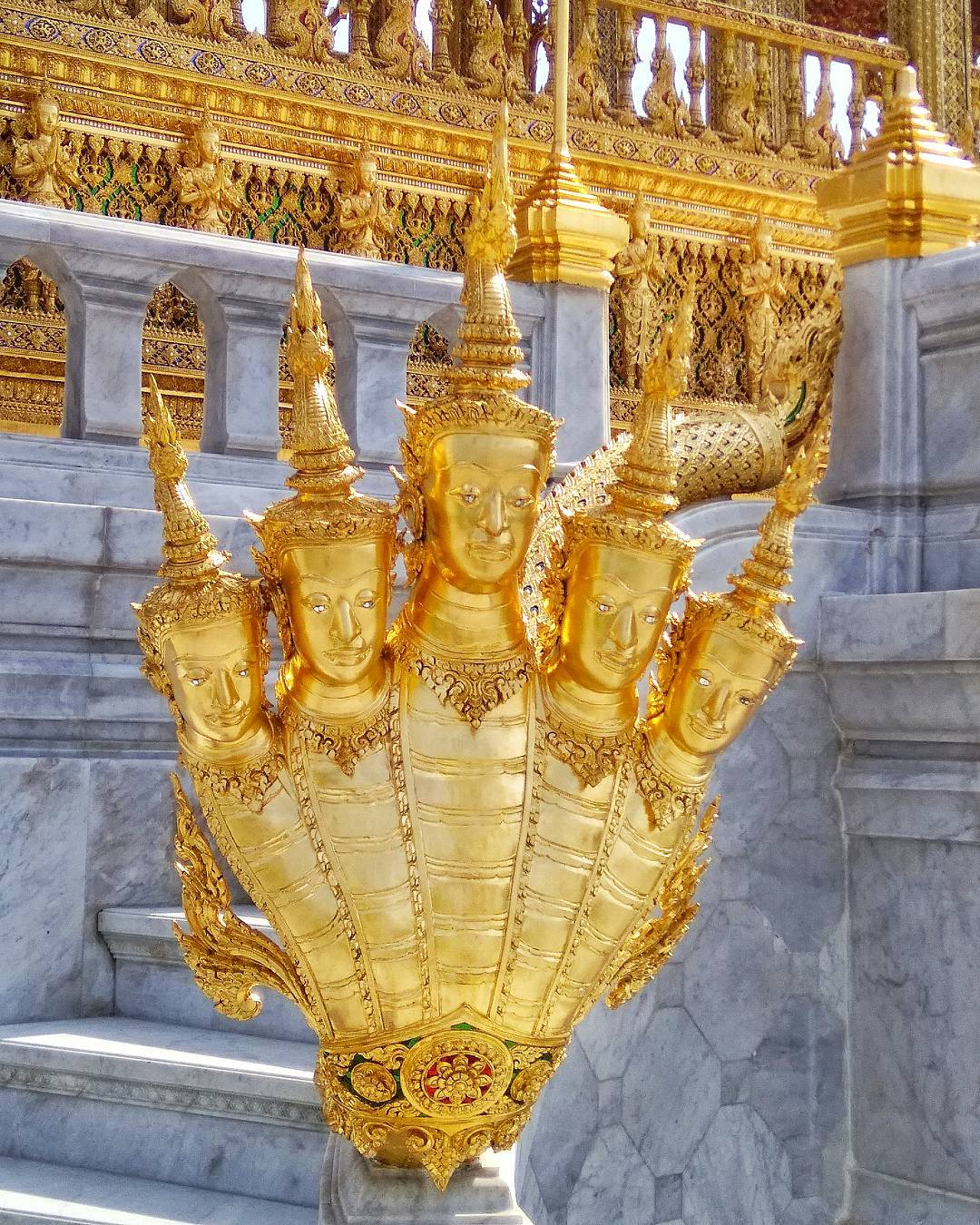 Located behind the Parliament Building in Bangkok, Vimanmek is the world's largest building made from teak wood. The three-story palace has 81 rooms, one hall, and one waiting room for memorable royal events of the late nineteenth century. In fact, Rama V was only here for a period of five years (1901-1906), after which the palace was vacated until 1925, when the new Rama V King allowed Queen Indharasaksaji to come here. Since 1932, the palace has been turned into a warehouse for all royal objects, and is now the museum of King Rama V. The bedroom the old King Rama V was designed in European style, and had installed the first modern equipment in Thailand at that time such as sink, shower, toilet with automatic flush. Vimanmek is open daily from 9:30 am to 4:30 pm except for holidays. If you have purchased a ticket to visit the Royal Palace, you will be offered a free ticket to the Vimanmek Summer Palace.
4. Suan Pakkad Palace
Suan Pakkad is located on Si Ayutthaya Road, which features four Thai style houses in a garden, displaying an important collection of Asian wooden furniture. The lacquer exhibit is decorated with magnificent gold leaf mosaics from the end of the Ayutthaya period (1350-1767). Suan Pakkad Palace opens daily from 9am to 4pm.
5. Queen Saovabha Memorial Institute – QSMI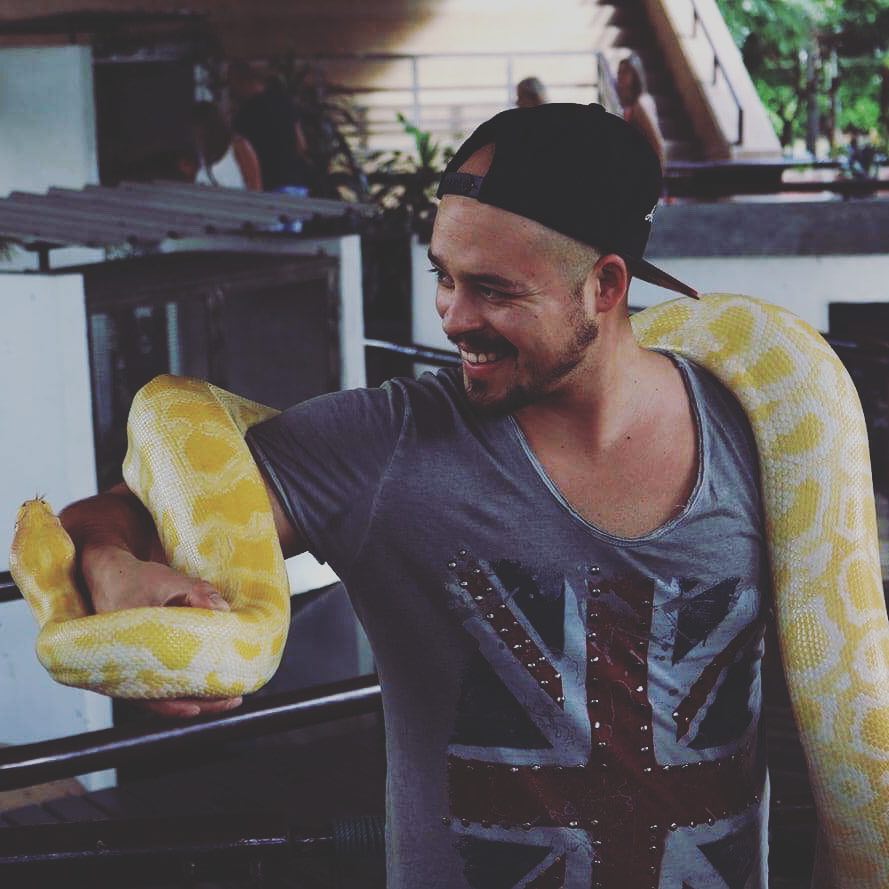 Situated near the Chulalongkorn Hospital on the corner of Henri Dunant and Rama IV Roads, the Institute collects venom from many poisonous snakes to produce serum for the treatment of snakebites. The snake farm opens from 8:30 am to 4:30 pm on weekdays and from 8:30 am to 12:00 on holidays. RELIGIOUS DESTINATIONS
6. Wat Pho (Temple of the Reclining Buddha)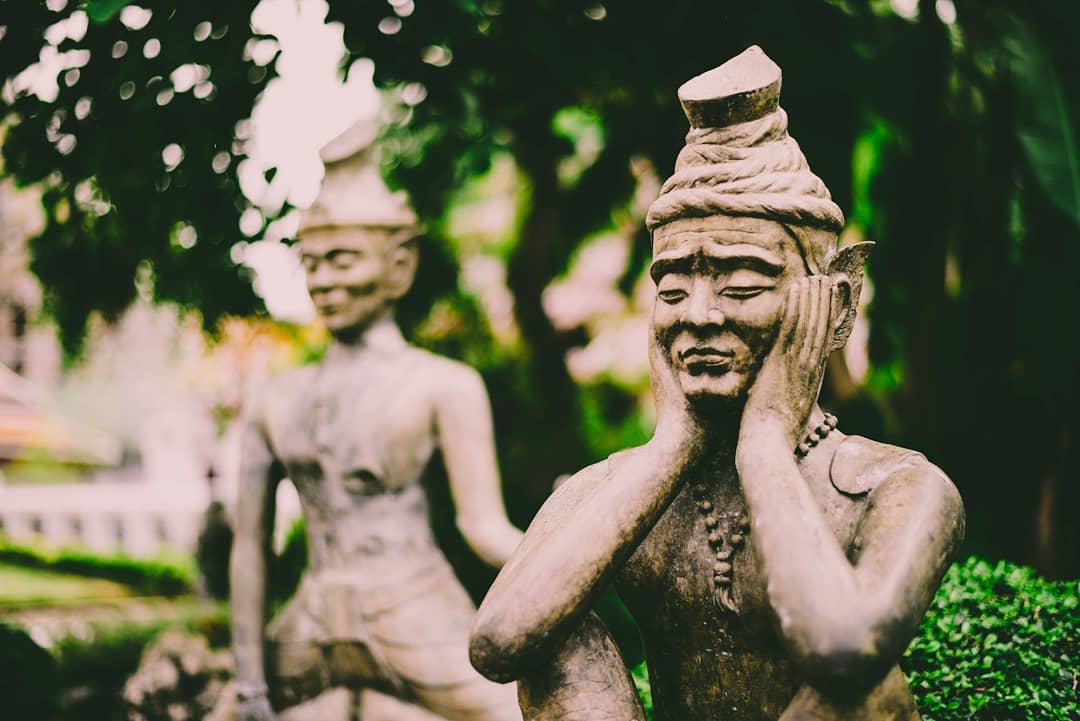 The large temple is adjacent to the Grand Palace, which houses a huge Buddha statue 46 meters in length and 15 meters in height. This Reclining Buddha statue is gold-plated throughout the whole body with mother-of-pearl feet. The temple was built on the foundation of a former temple, Wat Phodharam, in 1788. The temple was completely reconstructed during the reign of King Rama III (1824-51), and was restored again in 1982. Visitors to the Buddha statue often bring coins to put in the bell to pray for work. Another popular form of worship is the purchase of thin gold plate attached to the Buddha statue in the temple. In addition to being the first public education center, Pho Temple is famous for traditional Thai massages. The temple opens daily from 8:30 to 17:00.
7. Wat Traimit (Temple of the Golden Buddha)
Located at the end of Yaowarat Road in Chinatown, next to Hualampong Railway Station, the pagoda has a gold-plated seated Buddha statue, which measures 3 meters in height and 5.5 tons in weight. Wat Traimit opens daily from 9:00 to 17:00.
8. Wat Benchamabophit (The Marble Temple)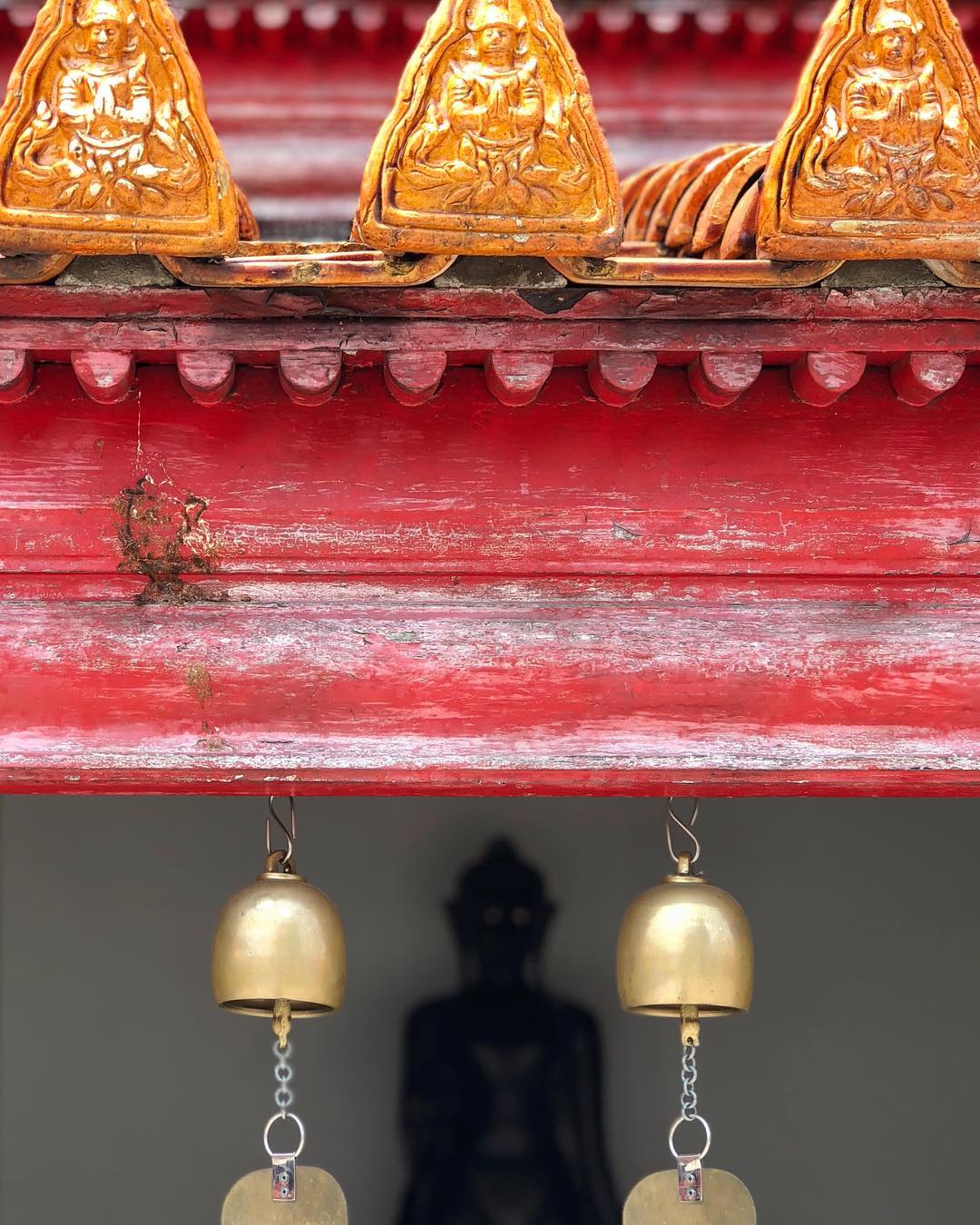 On Si Ayutthaya Road, near Chitralada Castle, the unique marble temple was built during the reign of King Chulalongkorn (1868-1910), using religious details such as stained glass windows. Wat Benchamabophit has a collection of bronze statues set in rows on the porch. It opens daily from 6:00 – 17:00.
9. Wat Suthat & Giant Swing
The outstanding attraction of Suthat Temple on Bamrung Muang Road are frescoes painted in the 19th century in the main chapel. In addition, the giant swing outside the temple was once used in Brahminical ceremonies. Travelers can buy many Buddhist gifts in the shops next to this Giant Swing. Wat Suthat opens daily from 8:30 – 21:00.
10. Wat Saket (Temple of the Golden Mount)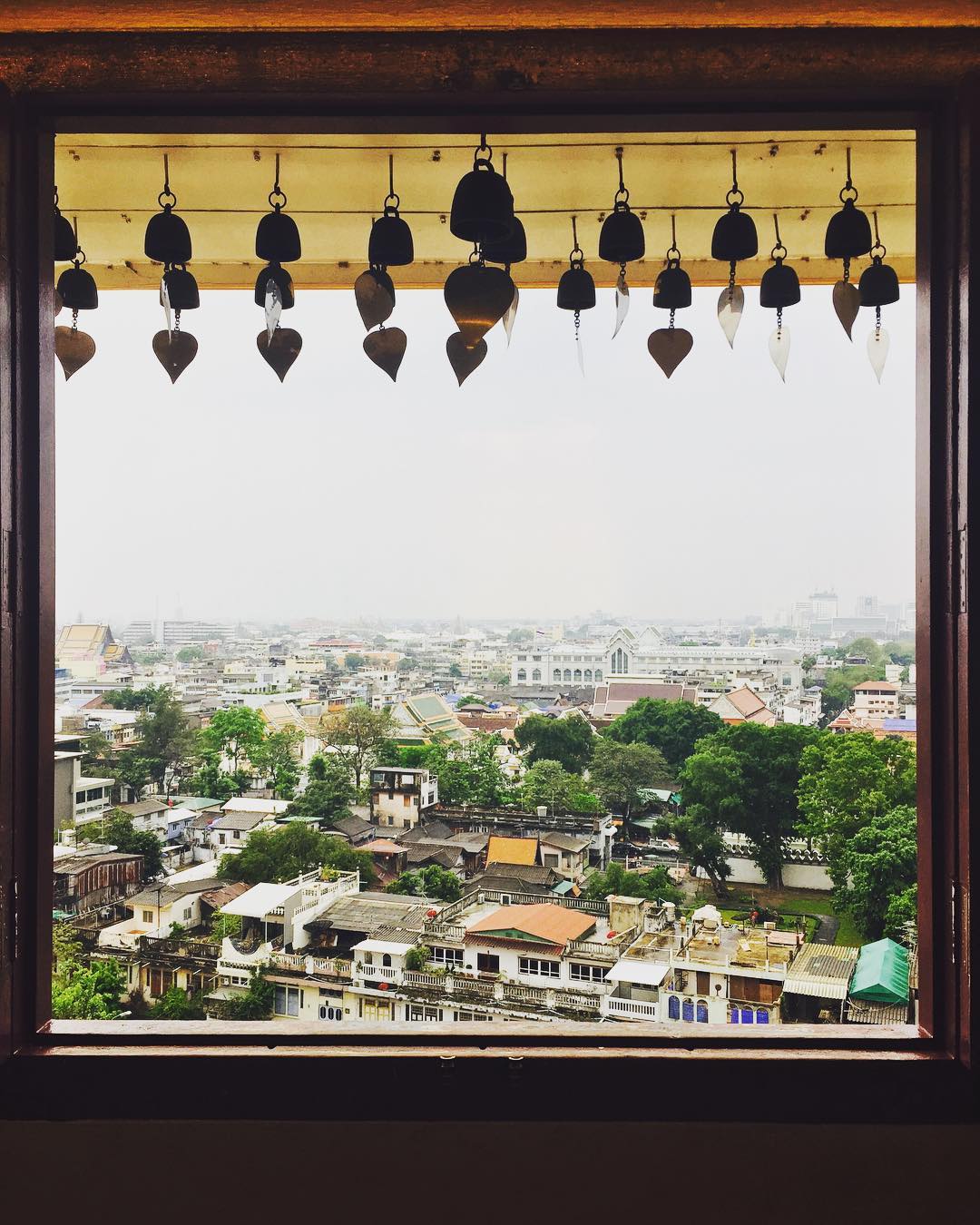 From Wat Saket, you can see the Ratchadamnoen Avenue and the panoramic city of Bangkok. Wat Saket was built in the 1800s with a gold-plated tower (Chedi) of about 79 meters as the relic of the Buddha. Other temples in the city are also worth-visiting include Wat Mahathat, a Buddhist university near Sanam Luang; Wat Ratchabophit on Ban Mo Road with a mix of local and western architecture or Wat Intharawihan, Wat Rachanatdaram... CULTURAL MUSEUM
11. National Museum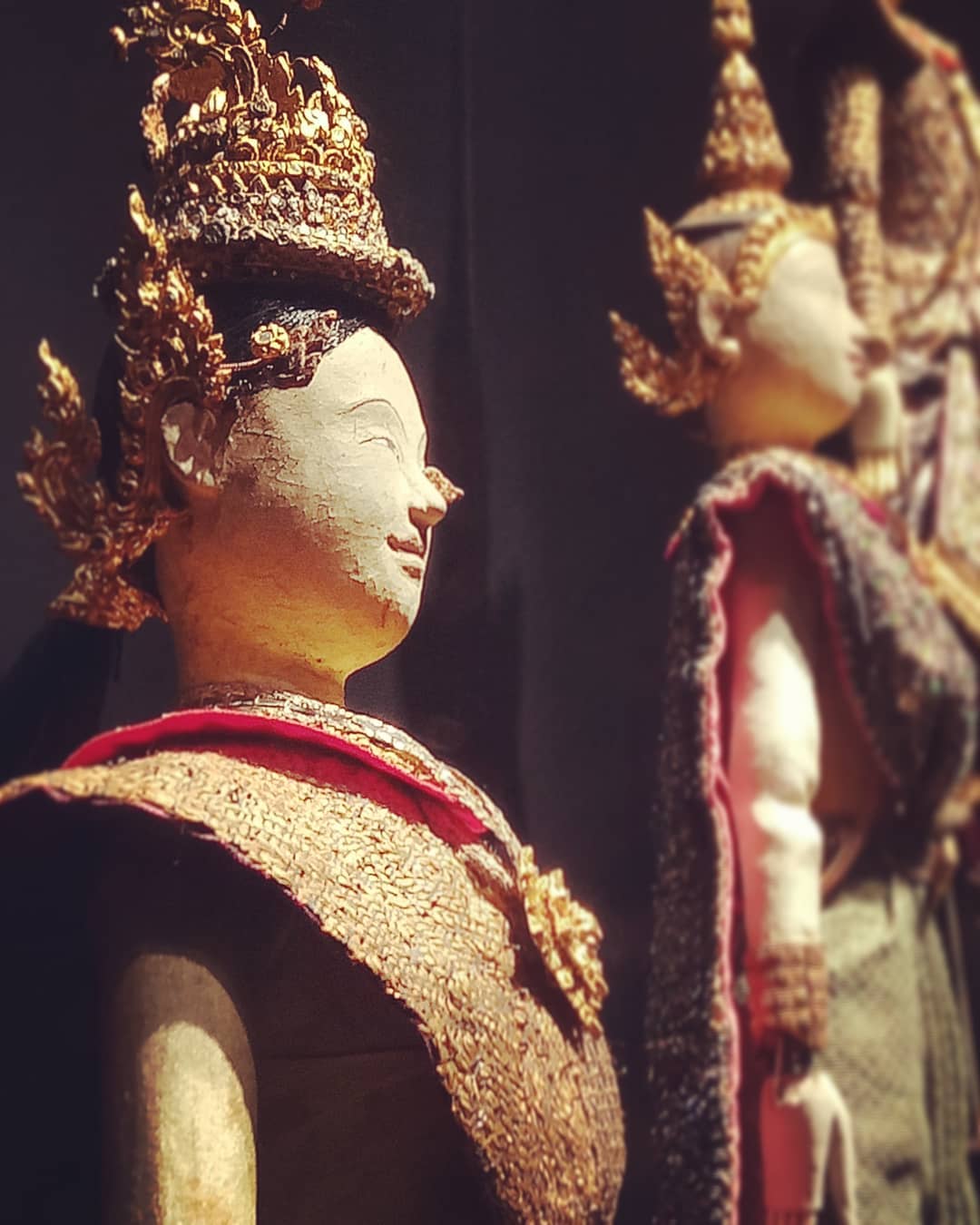 The National Museum preserves many artifacts and handicrafts from the Bronze Age to the Bangkok period. The complex also has some ancient buildings in Thailand's architectural style. To save more time and visit more areas, travelers should follow the map at the information desk of the Museum; choose the galleries and track their referral information. In addition, the National Museum also displays many art spaces of various Asian countries, creating the intimacy and diversity for global travelers. The museum opens daily from 9:00 to 16:00 except Mondays, Tuesdays and annual holidays.
12. National Museum of Royal Barges
The royal dragon boats, which are meticulously carved and elegantly decorated for royal occasions, are exhibited in one-story houses on Bangkok Noi Canal near Pin Khao Bridge. The museum opens daily from 9:00 to 17:00
13. Jim Thompson House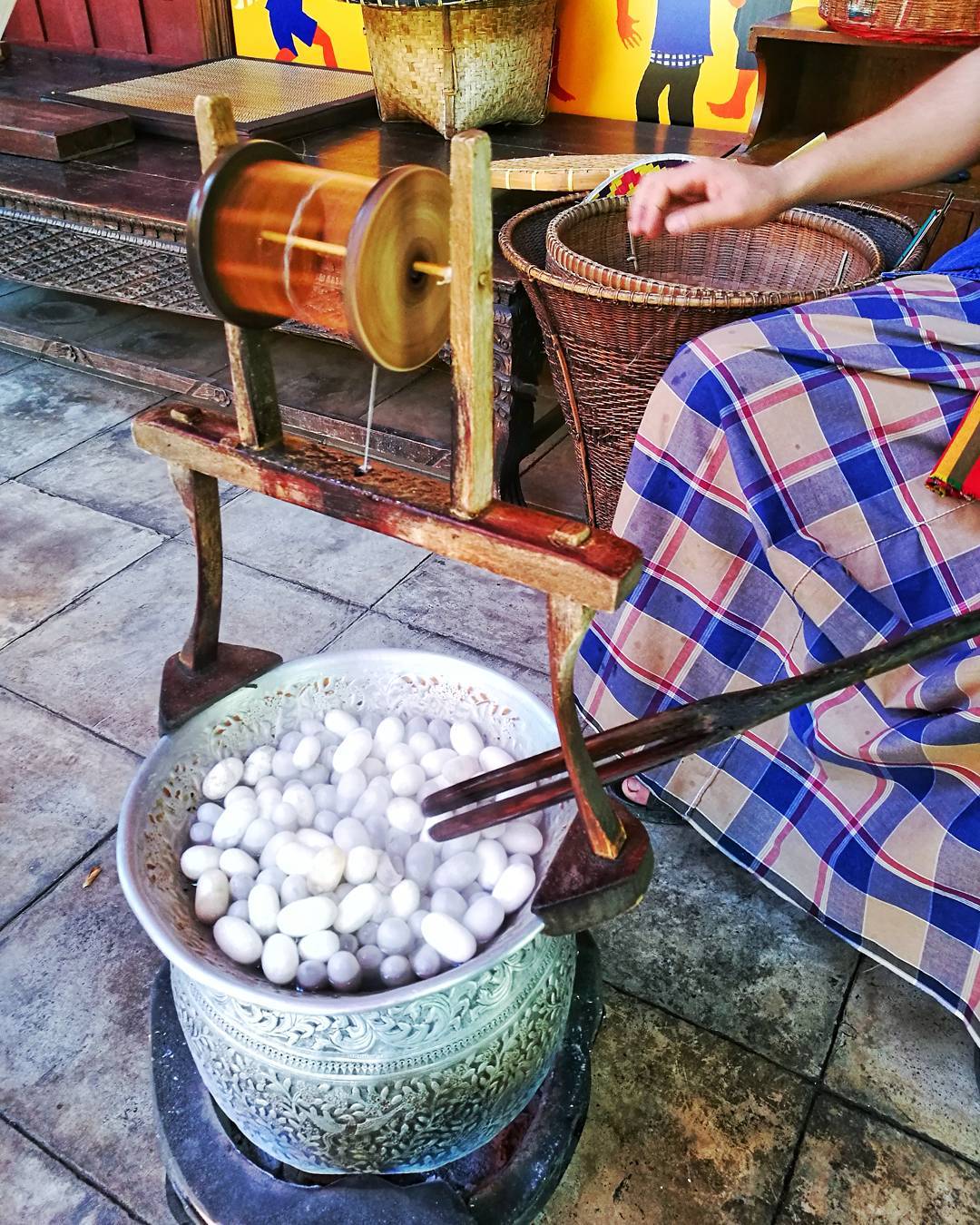 Jim Thompson consists of traditional Thai-style houses, owned by a man who helped restore the Thai silk weaving industry after World War II. Nowadays, this place is used as a museum to preserve the invaluable collection of Asian handicrafts. This canal-style museum is located at Soi Kasemsan 2 on Rama I Road opposite the National Stadium. It opens daily from 9:00 to 17:00.
14. Bangkok Doll Museum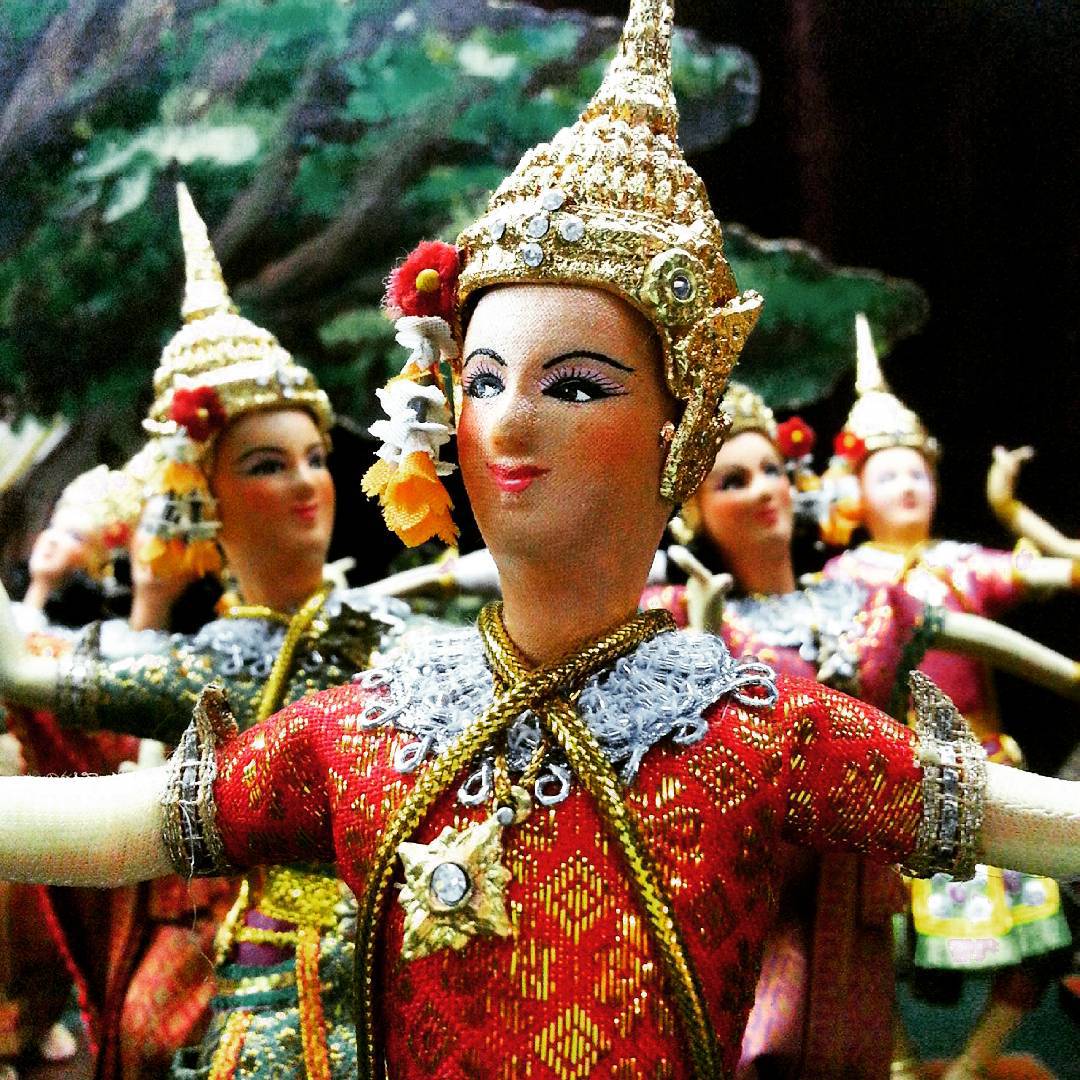 At Soi Ratchataphan from Ratchapraro Road, the Bangkok Doll Museum displays locally produced dolls. The first dolls were made from clay, and dyed. There are dolls only 2.5cm size with meticulous hands, feet. Dolls depict Thai life, space, and culture including traditional Thai dances, greetings, or national costume. The theme and type of dolls are increasingly diverse for visitors to admire. We also see the dolls made of ceramic, porcelain, rubber, or cloth... It opens daily from 8:00 to 17:00 except Sunday with free entrance. AMUSEMENT PARKS
15. Siam Ocean World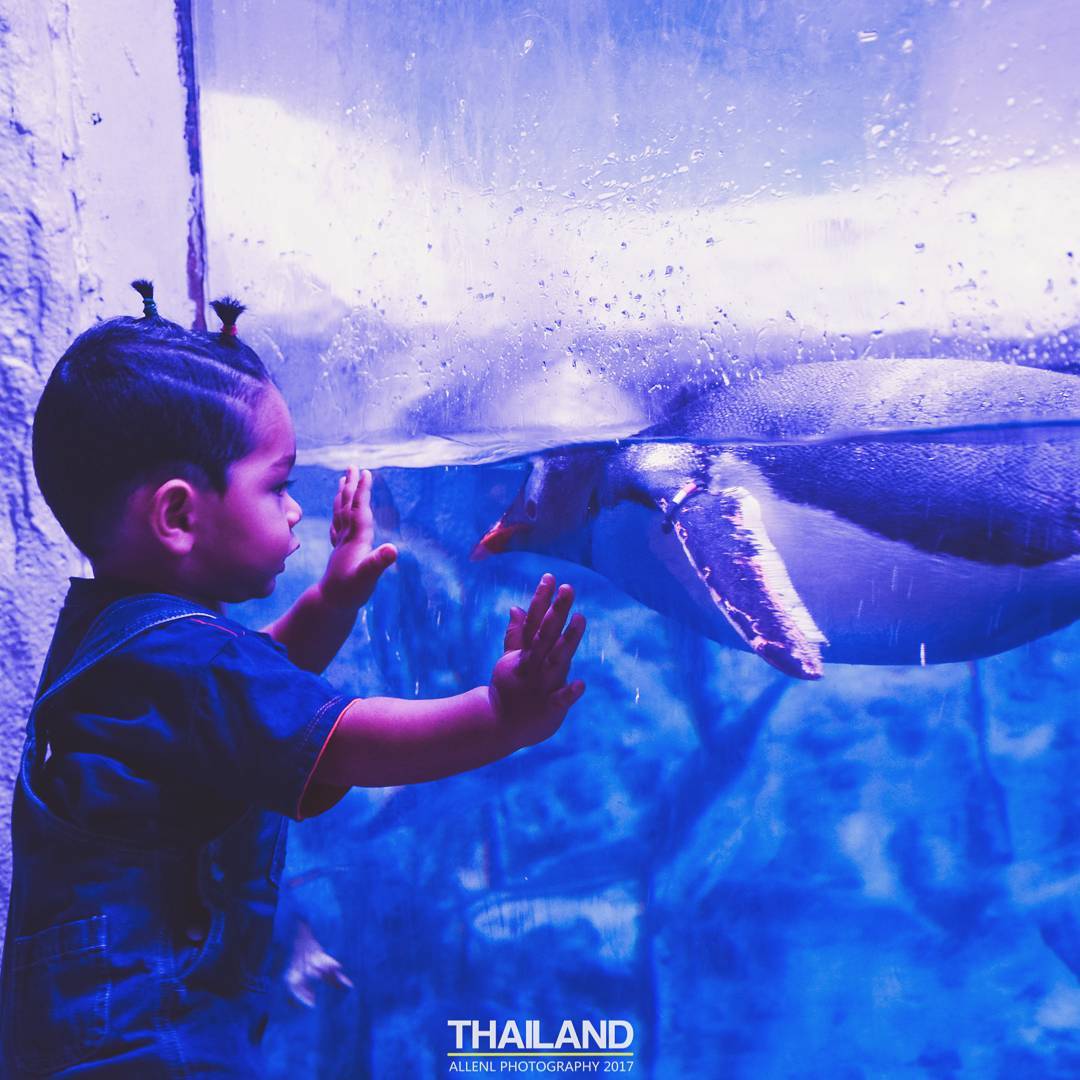 Located in the suburbs of Minburi, about 30 minutes east of the Lat Phrao overpass, the water park has artificially created waves, swirling water, and slides from the tower. Its additional play areas include the children's playground, bird enclosures, open gardens and botanical gardens. Siam Ocean World opens daily from 10:00 to 18:00.
16. Dream World
Located at 7 Rangsit-Ongkharak Road, Dream World has a European-style square suitable for many travelers, including families with children. It opens from 10:00 to 17:00 on weekdays and from 7:00 to 19:00 on weekends.
17. Safari World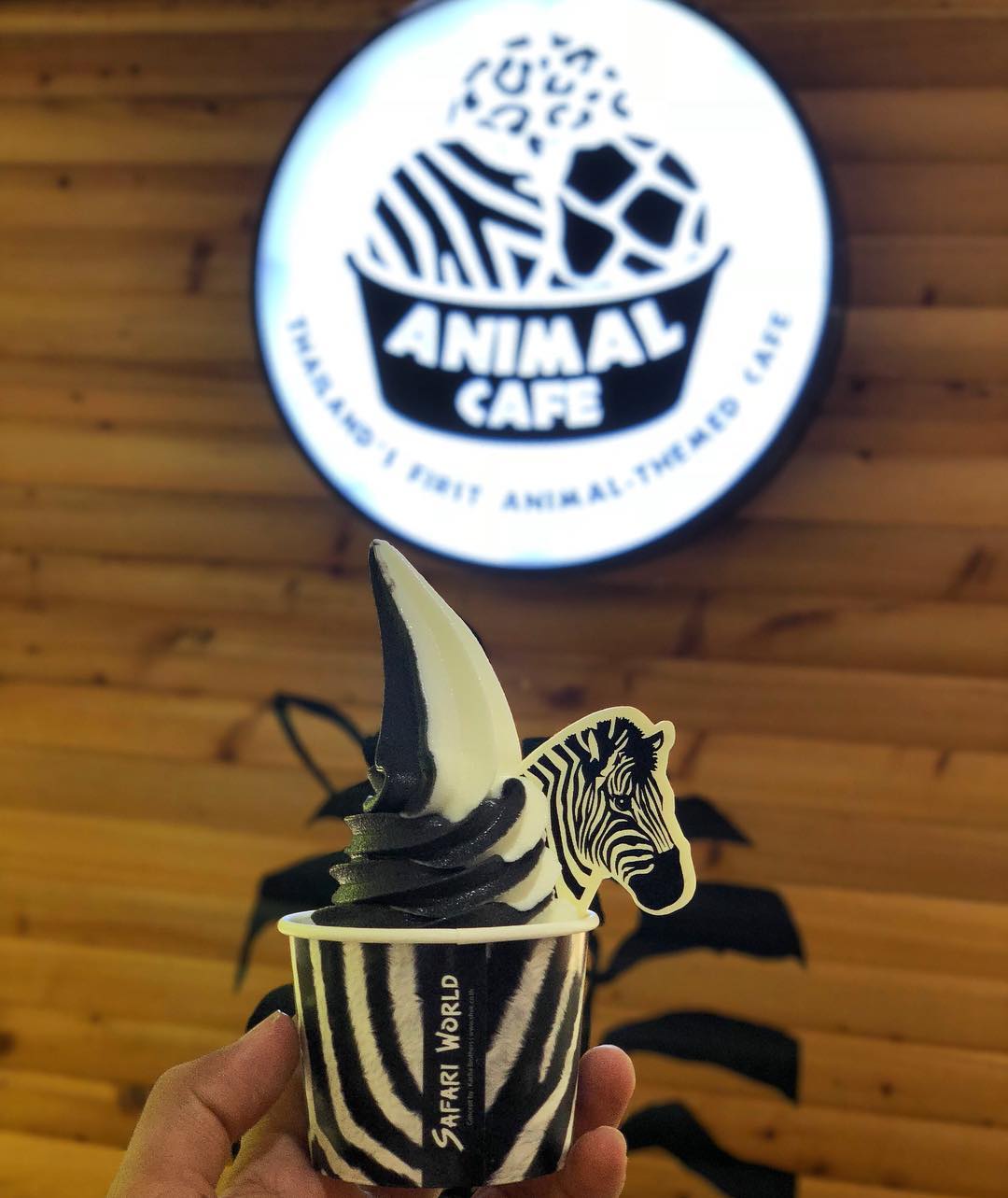 The 120-hectare Safari World complex, located on the outskirts of Minburi at No. 9 Raminthra Road, is subdivided into four parks. Safari Park, where many Asian and African mammals live, Bird Park, Macai Island, and Game Corner. It opens daily from 9:00 to 17:00.
18. Chao Phraya River & Bangkok Klongs (Canals)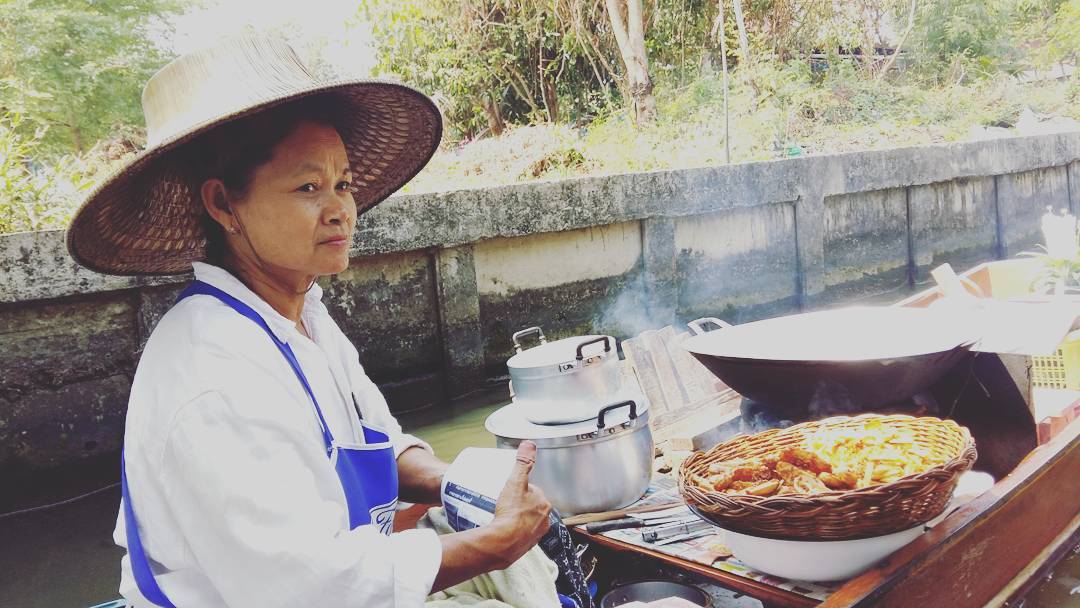 Bangkok was interwoven with a system of canals in the 19th century, so the capital was dubbed as "the Venice of the Orient." Nowadays the Chao Phraya River (The River of Kings) and canals maintain the traditional Thai way of life on the water that has persisted for centuries. Travelers can use the public transportation to easily explore this canal system. The Chao Phraya River Express service connecting Bangkok to the bordering Nonthaburi departs from the Ratishngkhon Temple pier near the Krung Thep Bridge. The fares will depend on the color of the flag. Some popular attractions are the Memorial Bridge, Wat Arun, Grand Palace, and Thammasat University. Visitors should take the boat from Tha Chang pier near the Grand Palace and Tha Phra pier near Thammasat University. LESS POPULAR BUT STILL MUST-VISIT PLACES
19. Pak Klong Talad Bangkok – Flower market in Old City, Rattanakosin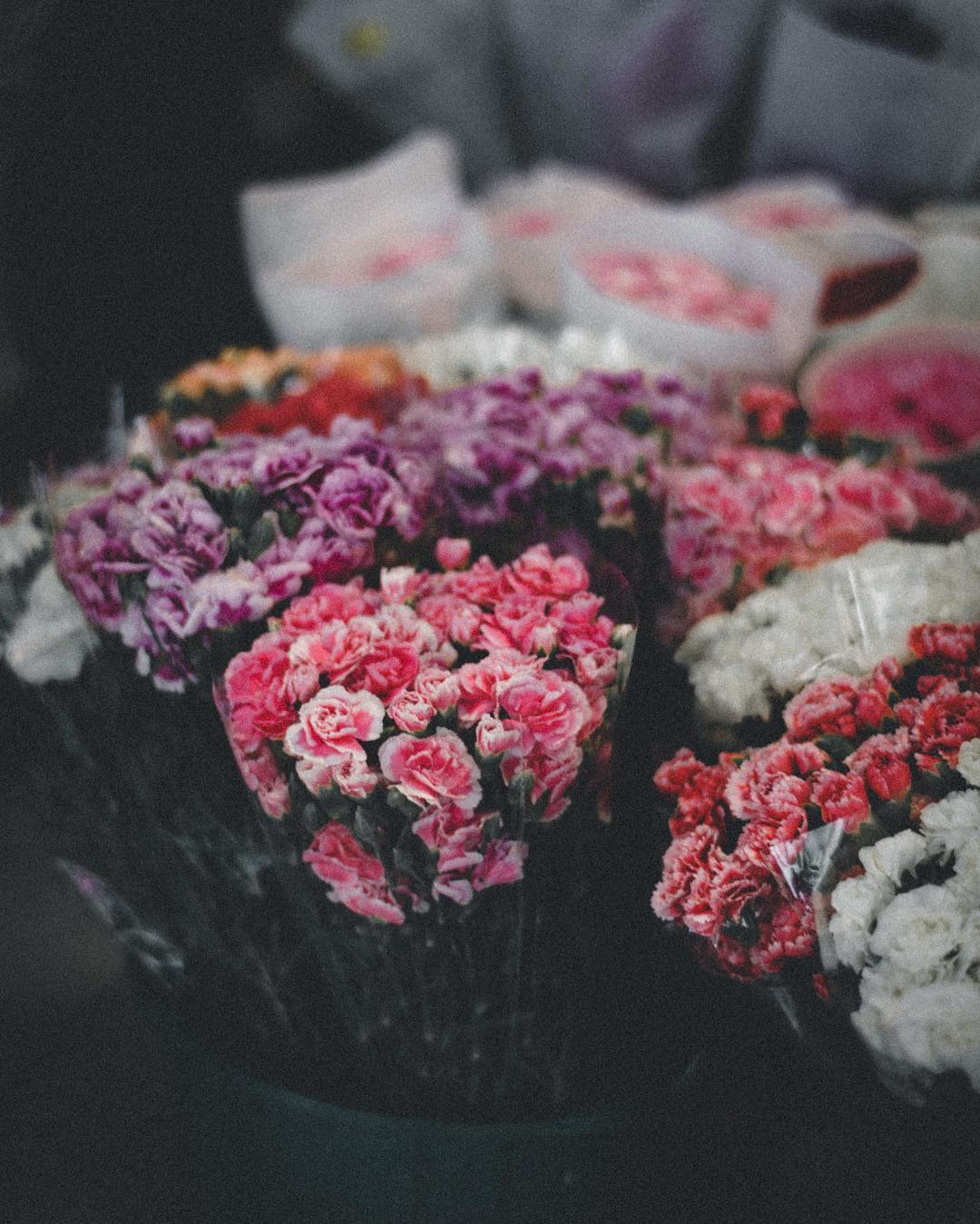 If you are a nature lover, do not miss Pak Klonh Talad, which is the most interesting fresh flower market in the capital. Pak Klonh Talad is the largest flower market in Bangkok with a variety of flowers from the common to the rare. Roses, wild daisies, rare orchids - all are here. Especially, from 2:00 to the dawn, shopkeepers will bring flowers, fruits and other agricultural products from neighboring provinces to start selling. Travelers will observe a market scene full of color and scents that is hard to find among the other points of interest in Bangkok.
Opening hours: 24 hours. However, at night, popular flowers will be usually sell out.
Address: Chak Phet Road, near Memorial Bridge or Saphan Phut Chao Phraya Pier
How to get there: Taxi or Tuk Tuk
20. Rod Fai Market – Chatuchak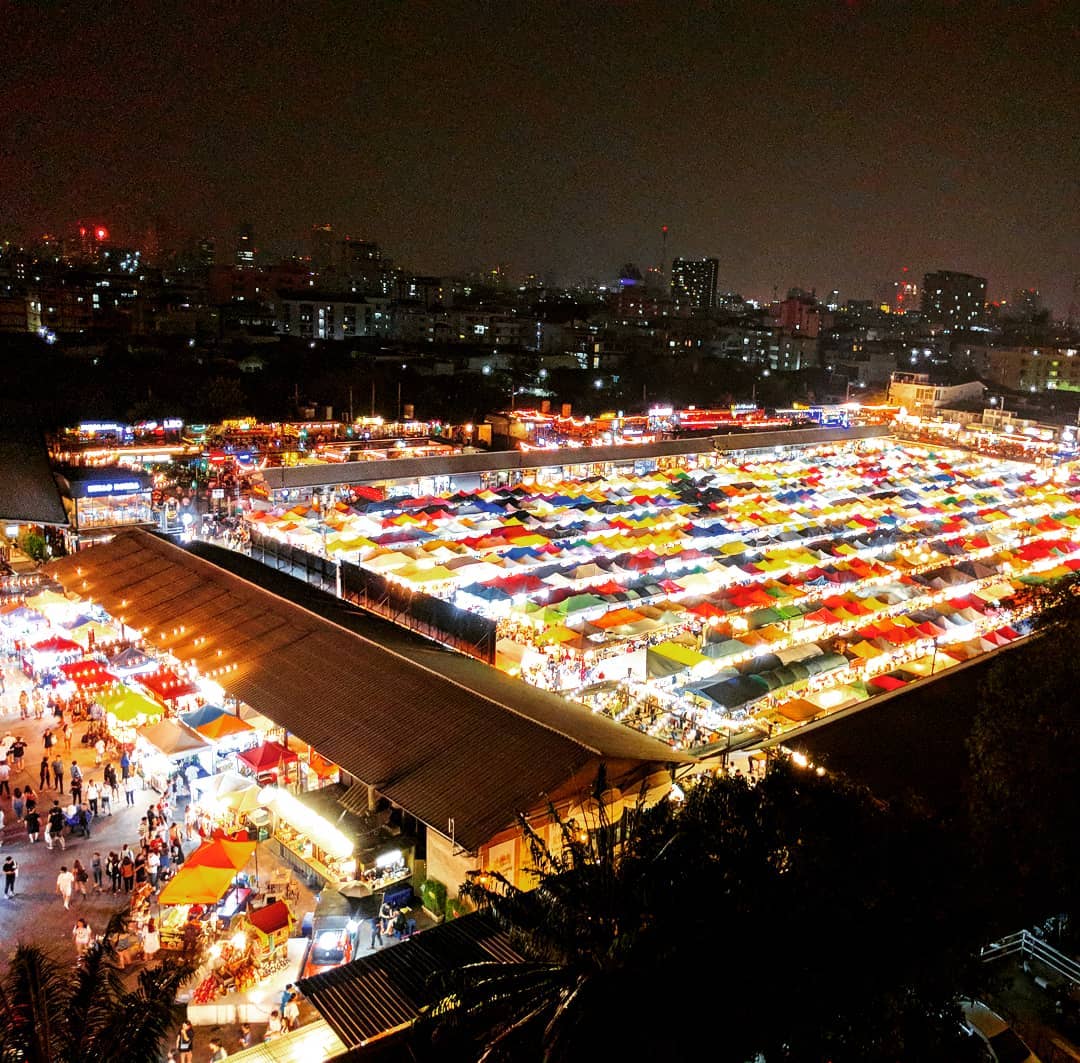 Rod Fai Market is a Thai version of the famous outdoor markets in Europe. It was formerly located on the railroad track but has now moved backward at Seacon Square Shopping Mall at Srinakarin Road Soi 51. In 2013, Rod Fai Market market had to be relocated due to the expansion of the BTS Skytrain. Currently, there is no railway carriage but the trading zone is extended to merchants to display products sections, including the "Zone Market", "Warehouse Zone", and "Rod Antiques." The high-end items of Rot Fai are on display in Antiques Rod - a factory-type building, which also resembles an antique storehouse with vintage-style items including classic cars, motorcycles, antique furniture and even mannequins. Although people are asked not to touch anything because of their rareness, photographers are still allowed to take pictures from a distance. Especially, most antique items are original from all over the world: the United States, China, Myanmar, Europe and Thailand. Vintage items - the trend is never out of style, one of the things that makes visitors love Rod Fai Market. In addition, there are many unique vintage items in the market, where you can find old-fashioned furniture or hippy clothing.
Opening hours: 17:00 – 24:00 from Thursday to Sunday
Address: Srinakarin Road Soi 51 (behind Seacon Square)
How to get there: Take BTS to On Nut station then catch a short-ride taxi
21. Erawan Museum - Samut Prakan area (suburb of Bangkok)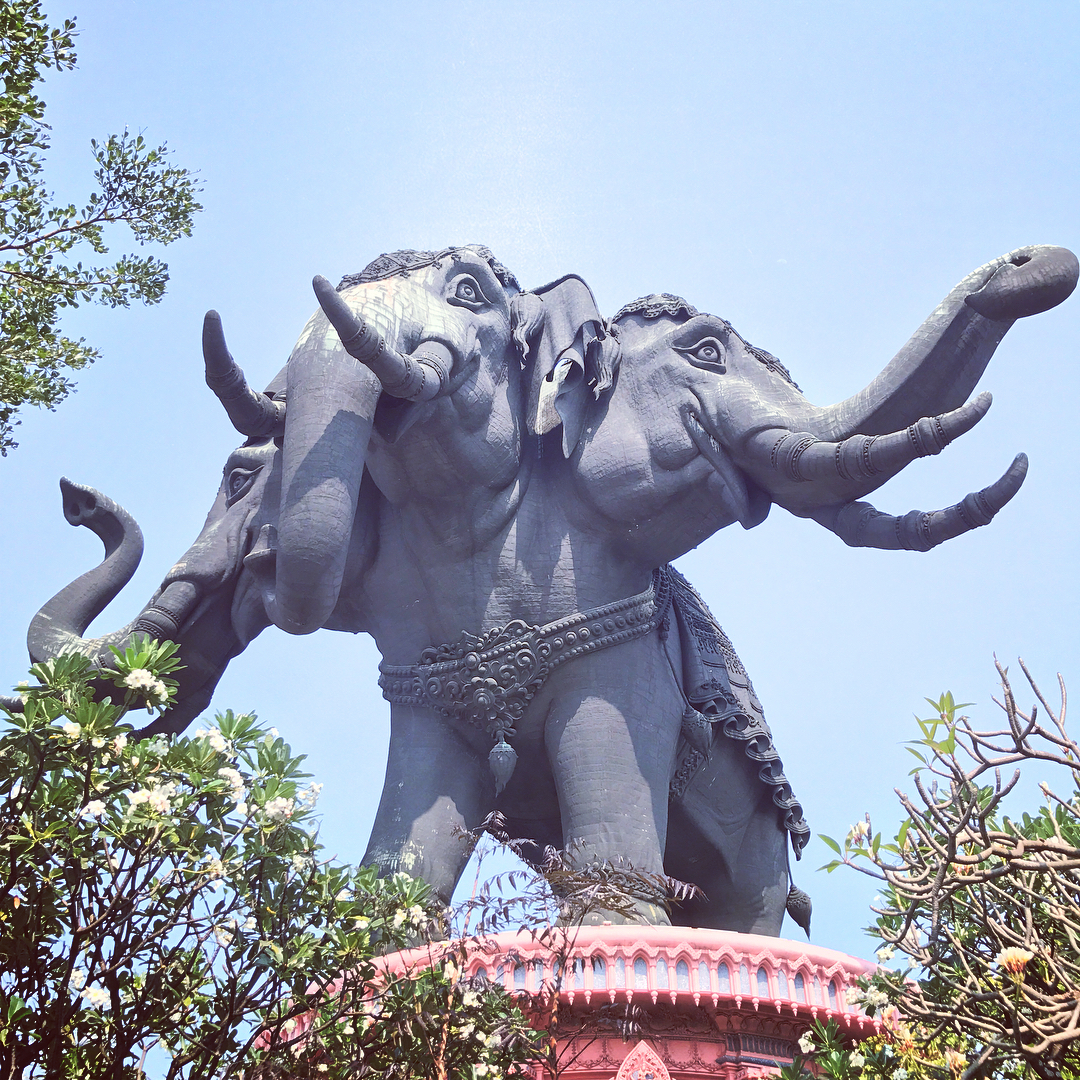 A huge three-headed elephant standing outside the museum is the landmark of Erawan Museum. This is a symbol of Thailand, bringing the museum to become one of the most interesting places to visit in Bangkok. The Thai people spent 10 years with much effort to build this 29 meters statue weighing 250-tonne statue, lengthening 39 meters.
Opening hours: 8:00 – 17:00
Address: Sukhumvit Road, Samut Prakan
How to get there: From BTS Skytrain On Nut Station, take a taxi to the Erawan Museum for around 100 baht/way
22. Papaya vintage shop – Ladprao, near Chatuchak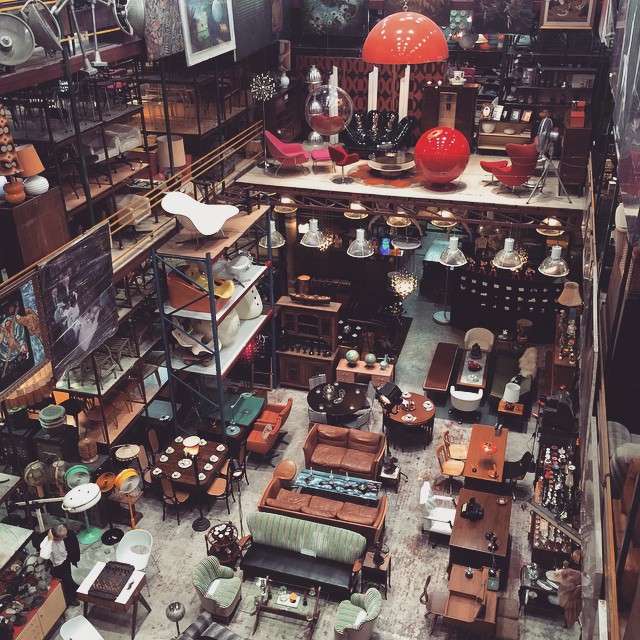 The Papaya vintage shop, unlike any store you have seen before, selling a lot of items from toys, home appliances, furniture... Travelers will find it difficult to take their eyes off the fancy pinball machines or human-sized figures like Flash, Wolverine, Green Lantern, Batman... The store also has a giant pair of rabbits for children to take a selfie with.
Address: Soi Lat Pharo 55/2, Lat Pharo Road, Wang Thong Lamg
23. Shrine of the Goddess Tubtim – Chidlom
The different places on our list can sometimes seem quite... odd. At the Shrine of the Goddess Tubtim, you will find more than a hundred penises of all sizes and materials, with ribbon-decorated outside being what makes this temple special. This is the temple of goddess Chao Mae Tuptim, the symbol of fertility. Thai women often come to this monument to pray and leave with lots of jasmine and lotus in hand.
How to get there: Take BTS to Chitlom station
24. Royal Thai Air Force Museum – Don Muang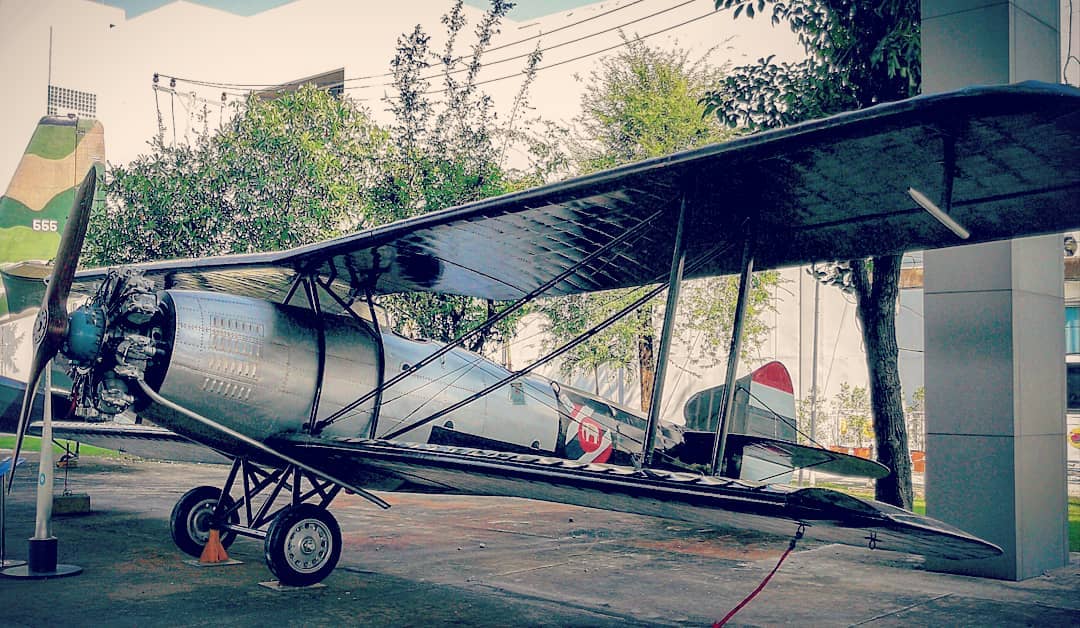 Royal Thai Air Force Museum located next to the old Don Muang airport. It is quite small compared to many other museums but displaying nearly 30 aircraft to convey the full story of the Thai aviation industry from the early days. If you love aviation, the aircraft, you should list this museum as one of the first places to visit in Bangkok.
Opening hours: Daily from 9:00 – 16:00 except public holidays
Address: 171 Paholyothin Road, behind Don Muang Airport
Ticket: Free entrance
25. Scala Cinema - Siam Square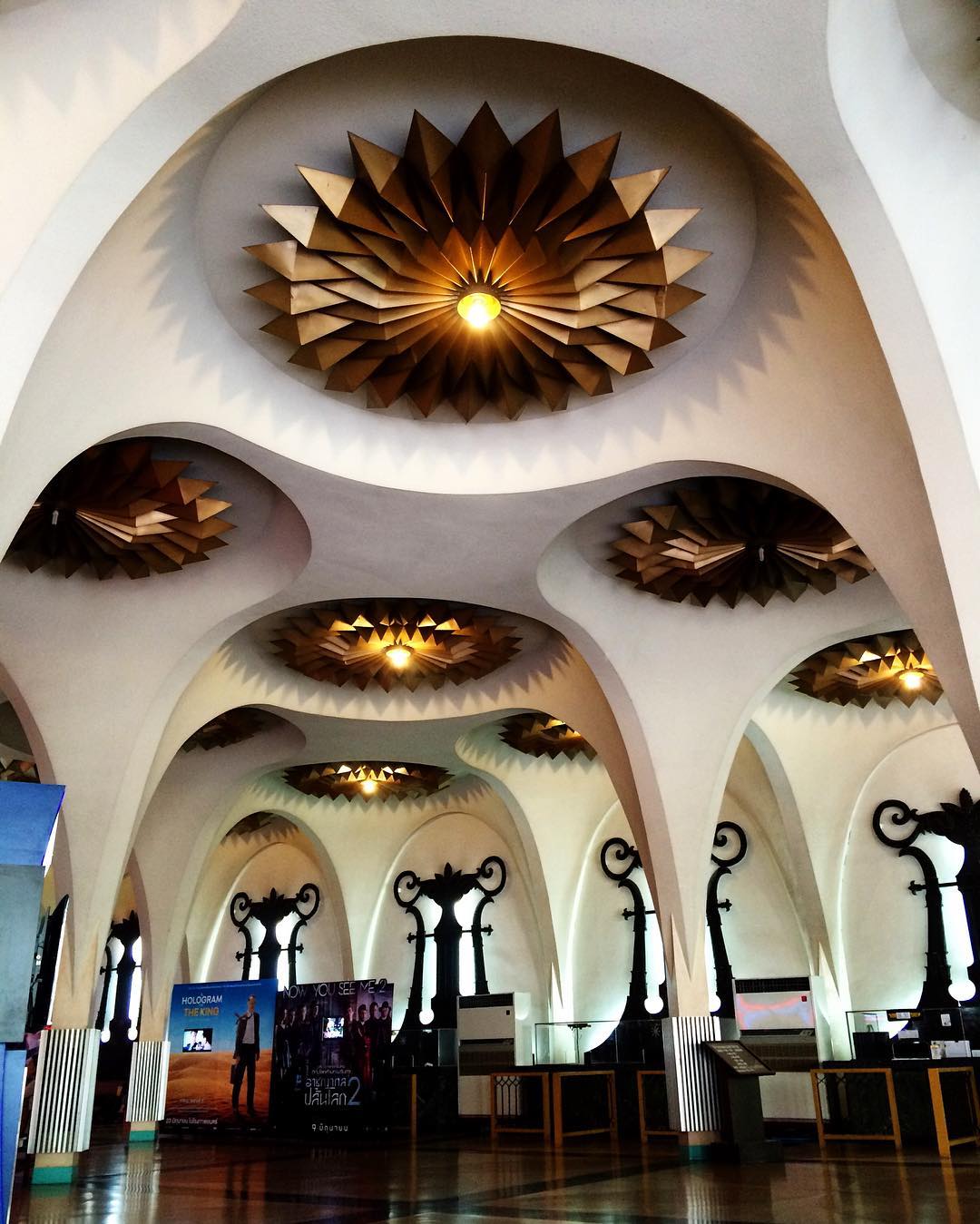 Scala Cinema offers moviegoers widescreen and more contemporary cinema. Built and put into operation in 1967, this cinema is known for its affordable fare and delicious popcorn. In addition, the structure inside the theater is designed in a beautiful retro style, impressing at first sight. Visitors take some photos in Scala Cinema while shopping at Siam Square to fulfill their "the amazing Thailand" album.
How to get there: Take BTS to Siam station
Address: Scala Theater, Siam Square Soi 1, Rama I Rd
If you are a fan of new things, like exploring destinations that have not yet been swept away by the wave of commercialization, these exciting places in Bangkok are the place to be. Choose your favorite place, take your backpack then make friend with insiders to explore Bangkok like a Thai.