Australian Travel Diary: Visit The Best Local Market In Cairns
Markets are just for shoppers who want to do some window-shopping or look for a bargain, right? Not the local markets in Cairns. Full of vibrant colors, awash with diverse goods from all corners of the region, bustling with the atmosphere of universal excitement and merriment expressed in various tongues, Cairns marketplace is a top attraction that few tourists can resist. You have the chance to buy organic, locally grown produce and purchase miscellaneous interesting stuffs either for practical purposes or to keep as souvenirs. If you're not intent on the sale, why not just enjoy the cultural beauty and breath of life that those markets embody so well? This guide on Cairns' markets will take you from the calm blue sea to the rainforest, from where pieces of the past are on sale to the future world of commerce.
Cairns Esplanade Markets and the water world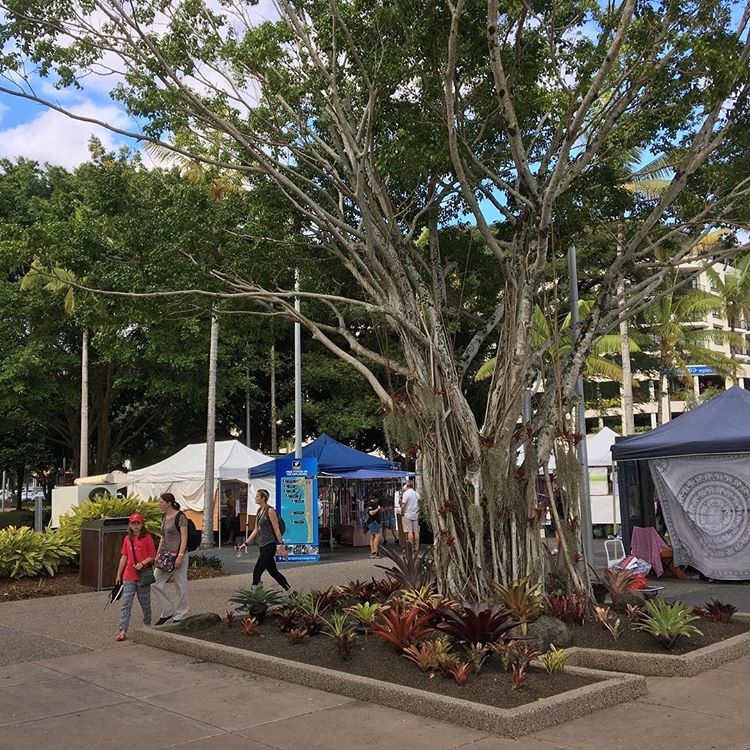 Looking for both a memorable souvenir and a refreshing swim? Then look no further than the Cairns Esplanade Markets which are conveniently situated next to the Lagoon. On every Saturday from 8 AM to 4 PM, the market offers a wide variety of quality goods that caters to local practical needs as well as travelers' desires for unique mementos. Products on offer at the Esplanade Market include leatherwork, contemporary arts, pottery, skincare, gifts, trinkets and crafts. After stuffing your bags with products of fine local craftsmanship, you might as well cool off a little by taking a dip in the Lagoon nearby, or dining at an Esplanade waterfront restaurant (there are many). Free follow-up options are also available, such as children's playgrounds, exercise equipment and barbecues set against the picturesque background of the Lagoon.
Cairns Night Markets: the rise of the night owls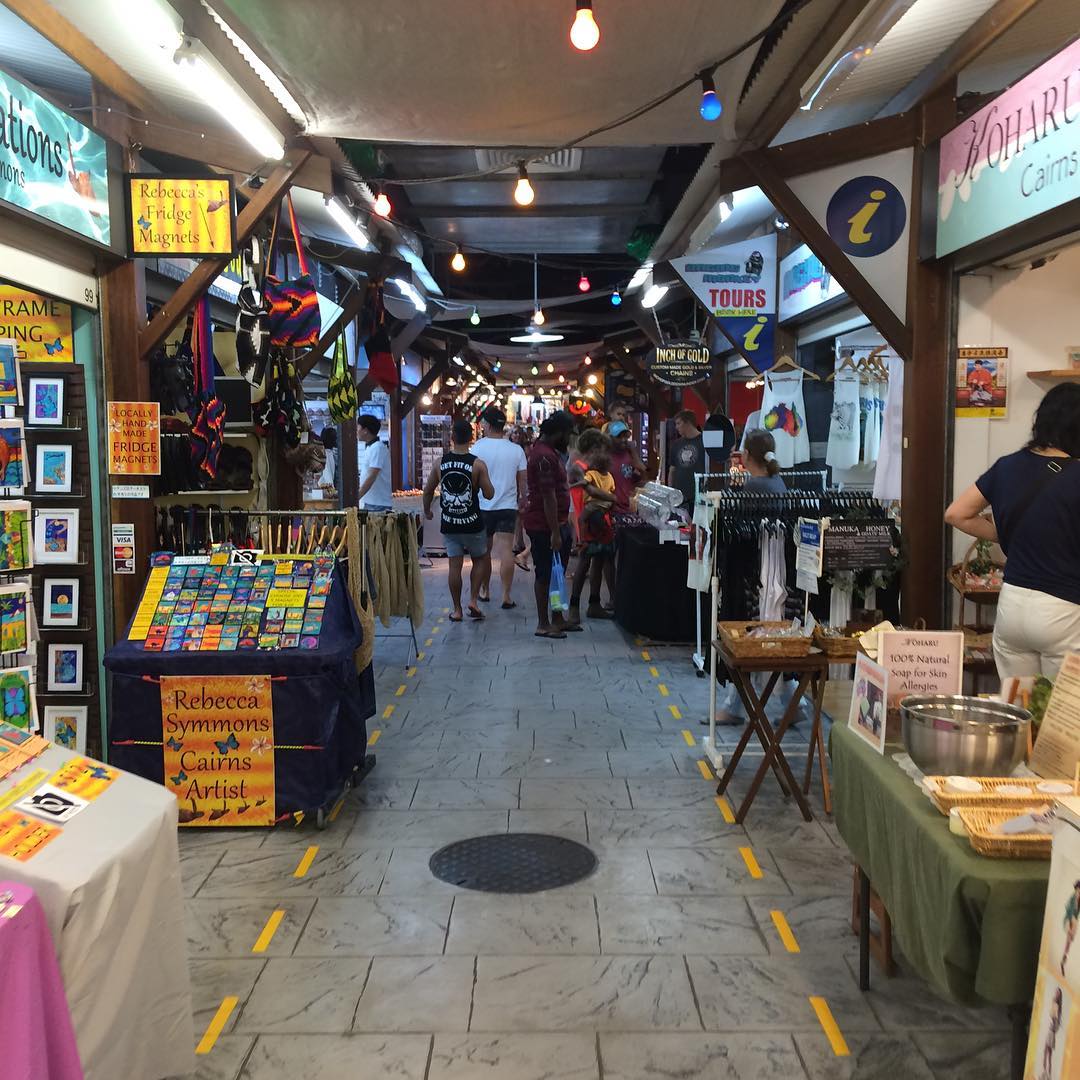 A walk through the Cairns Night Markets is the best way to spend a restless night in Cairns. A well-known attraction of the city, the night markets are open every single day of the year from 5pm-11pm. One of the best features of the markets is the huge number of food outlets where both local and international cuisines co-exist and supplement each other. At some stalls, you can find fresh seafood, organic produce, herbs and cakes that come from the neighborhood. At others, there are Chinese, Italian, Thai, etc. meals on offer for hungry travelers with diverse taste. But that is not all: the night markets also have many fantastic gift shops selling superb beads, pearls, silver gems, and t-shirts, just to name a few. To conclude your trip in the most relaxing way, let's head to massage parlors that are cheap yet high in quality at the heart of the markets.
Rusty's Market: The best of both worlds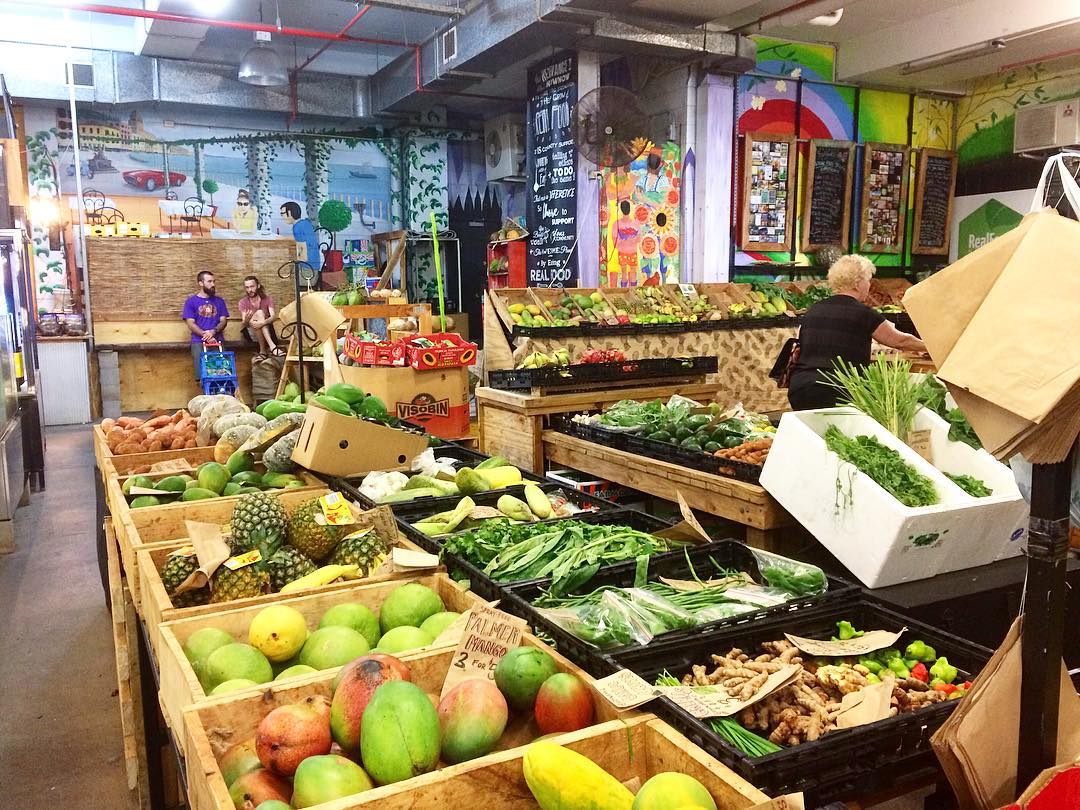 The most well-known Cairns markets have their distinct features that make them stand out from the crowd and swiftly remind shoppers of the best things about them. For Rusty's Market, that is the unrivalled range of fresh produce and the mix of cultures from all over the world. One of the most loved markets by tourists, Rusty's has over 200 stalls that sell everything you need for a healthy vegetarian lifestyle, like tropical fruits, organic vegetables, honey and even exotic flowers. Other specialty products besides veggies include coffee, chocolate,fresh breads, pasta, cheese, seafood and beverage. In addition, there are many stores selling nice stuff for souvenirs like bric-a-brac, clothing, contemporary artworks, jewellery and so on. They are run by people of different nationalities, gracing the market with a great sense of cultural richness and diversity. Rusty's is open from Friday to Sunday, generally between 5 AM to 6 PM.
Resting your mind and soul at Tanks Art Centre Markets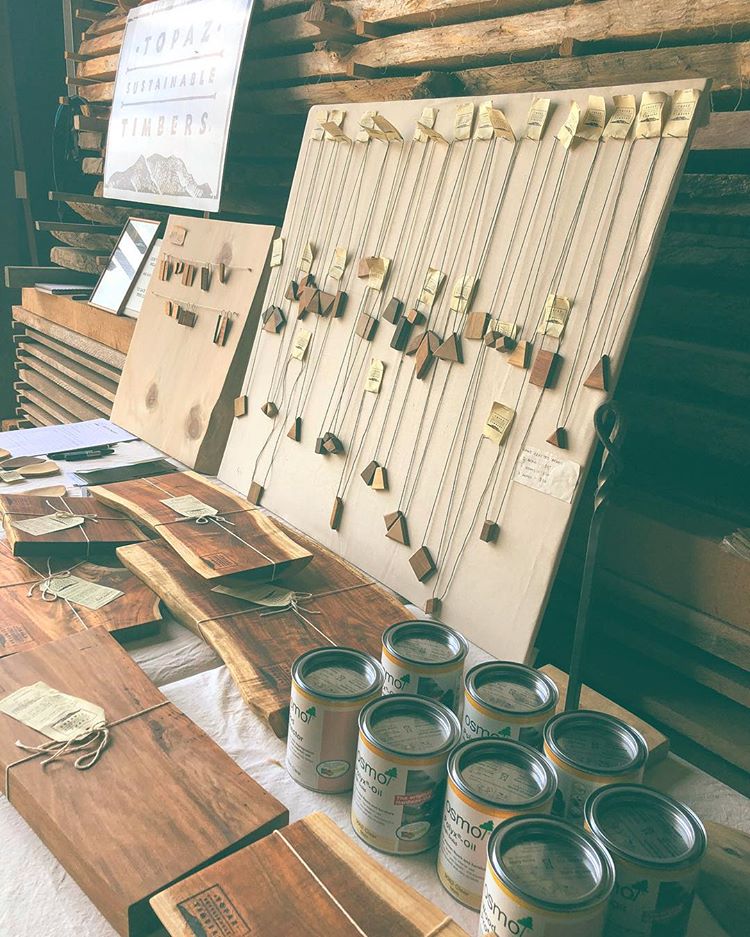 Being surrounded by musicians in the midst of a hunt for the best bargain is not exactly what many people expect to experience at a market. But at the Tanks Markets, which is only open on the last Sunday of every month from April to November, that is nothing out of the ordinary. As aforementioned, this is the place where local artists gather for musical exchange and to entertain diverse audiences. It is also an ideal destination for tourists wishing to purchase exotic souvenirs too. Stored at numerous attractive stalls along the tree-lined streets in the Botanic Gardens are vintage clothing, collectibles, local natural health products, arts and crafts, etc. Before visiting the market, please notice that it is always popular and only open for 5 hours from 9 AM to 2 PM so arriving early for parking space is really necessary.
Port Douglas Markets offer a fair deal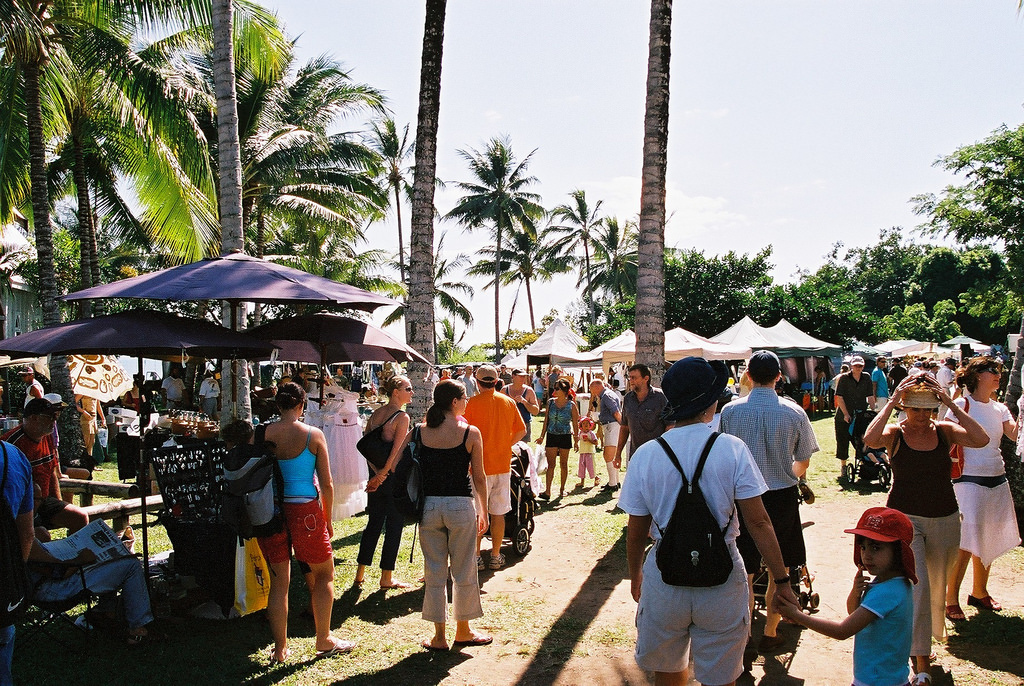 One of the most popular markets in Far North Queensland, Port Douglas Markets should have a place in your travel list. One of the top reasons is the vivid array of goods on display here: local fruits and vegetables, books, coffee, gifts, toys, indigenous arts, and crafts of every description. The second appeal of Port Douglas is the competitive price of goods offered here, making the markets a heaven for anyone that is looking for a good deal. This comes about thanks to a ruling that stallholders can only sell goods produced by themselves or their immediate families. Another huge bonus of this requirement you can enjoy is that all the vendors have strong bonds with the markets and would love to have a chat with you about them. Even if you are not an enthusiastic shopper, there is still one last reason to stop by the markets: they are located on the waterfront overlooking the beautiful Coral Sea. It would be absolutely wonderful to just sit back against the palm trees, gaze dreamily at the azure sparkling ocean and let sea breeze caress your cheeks. Port Douglas Markets are open on Sundays from 8.30 AM to 1 PM, and is one of the best Cairns markets.
One with nature at the Kuranda Rainforest Markets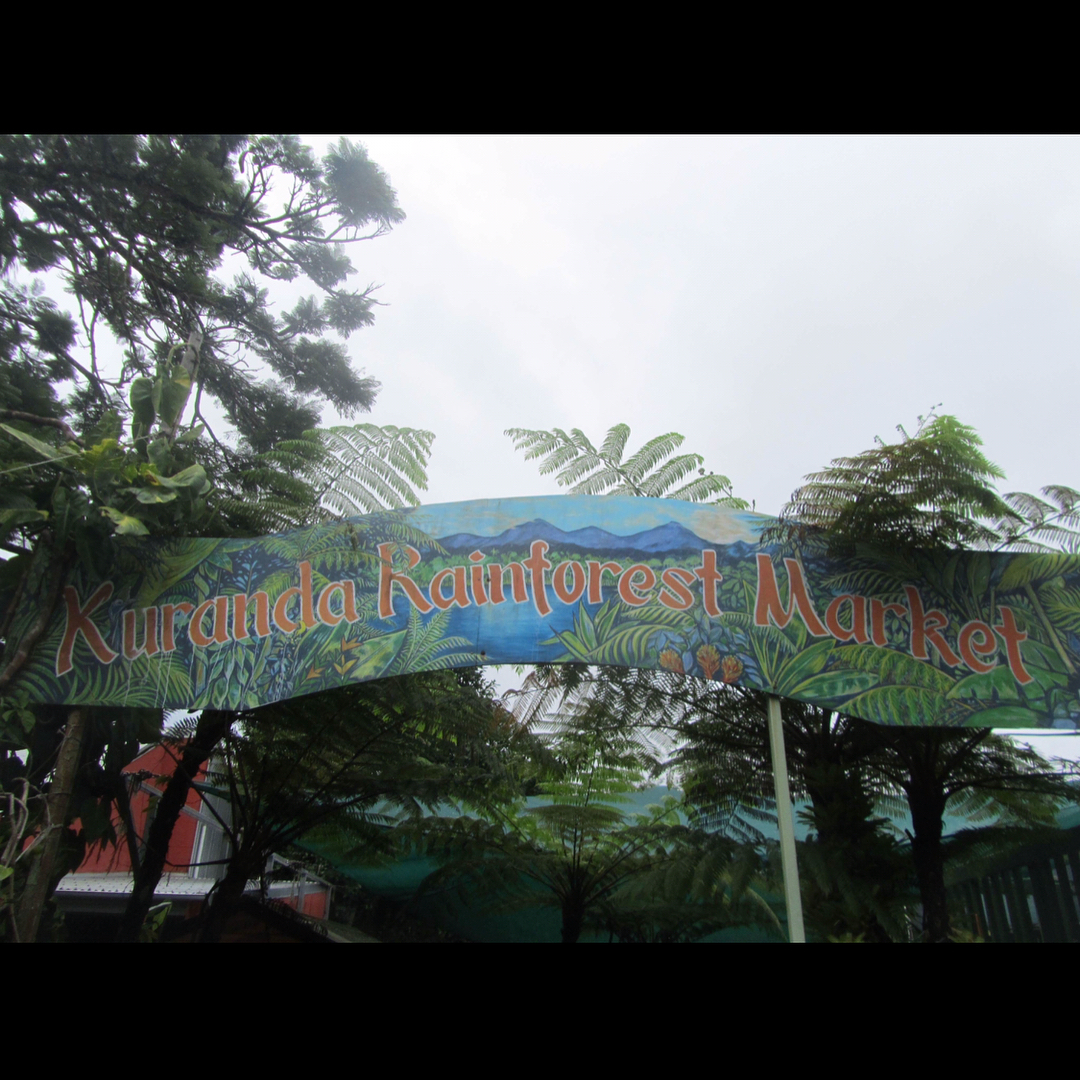 The rainforest in Cairns is so vast that it envelops one of the most well-known market names in the region: the Kuranda Rainforest Markets. In fact, Kuranda has two market locations, the Original Markets and the Heritage Markets, both of which are open daily between 9 AM and 3 PM. Walking in the shades of ancient trees and breathing the nourishing oxygen-rich air, you will be able to peruse numerous stalls offering exotic crafts and arts that would make very attractive souvenirs. It would be hard to say no to Aboriginal artifacts, world-class opals, handmade leatherwork, wood and gemstones sold by sellers who have been around for decades and skilled in marketing their products through colorful tales about the history of the land. While browsing through, it is a great idea to get yourself more energy by grabbing fresh Queensland macadamia nuts or ice-cream with honey and tropical fruits from nearby snack stalls. When you are done with shopping, take a few minutes to stand in awe before the life-sized 9-meter-tall Allosaurus replica in the Original Markets, which has attracted flocks of dinosaur-loving tourists over the years. Visiting the adjacent Botanic Garden Walk for a more rigorous rainforest experience is also a huge highlight.
Yungaburra Markets: the great and the old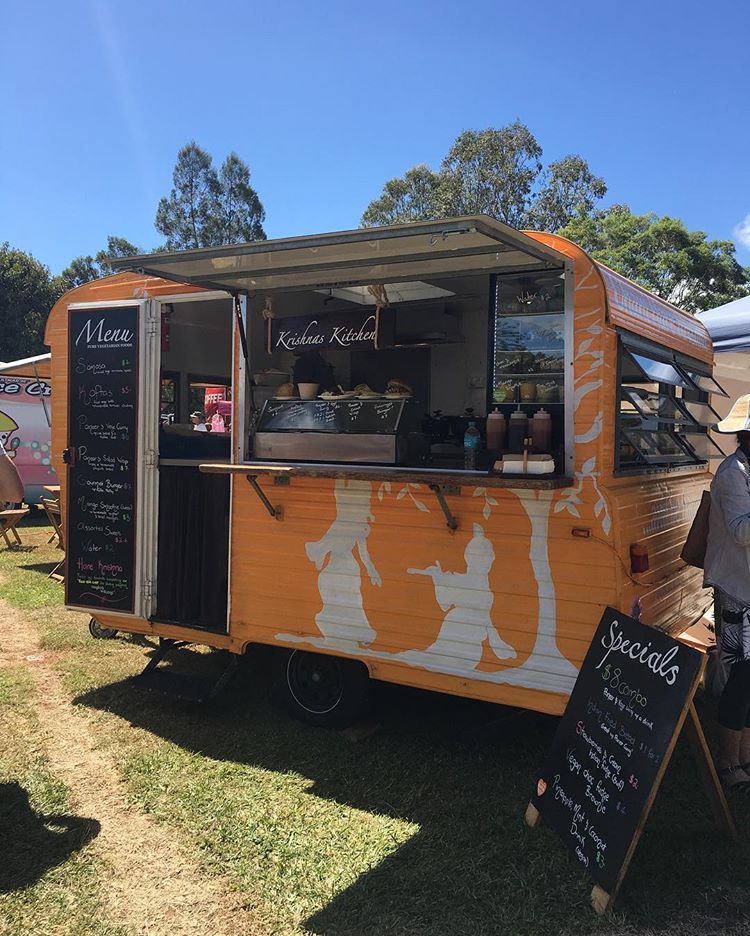 Since 1977, the Yungaburra Markets have been the main fundraiser for the Yungaburra State School Parents and Citizens Association. Instagram @ailtoparadise It would be a huge scandal if any list of best Cairns markets overlooks Yungaburra Markets, the largest fair in Far North Queensland. The size of the markets is a testament to their reputation. On the last Saturday of each month, in the middle of the empty space, hundreds of stalls will just pop up and showcase a dazzlingly wide variety of goods including produce, poultry, beauty products, oil paintings, pot plants, handmade ornaments and more. Similar to other famous fairs in Cairns, Yungaburra Markets mainly feature goods produced by local people, which can be seen as a reliable guarantee of the product quality. Another great thing to do at the markets apart from going on a shopping spree is to visit the historic Yungaburra village. It was built more than a century ago but the old cobbled streets and traditional cottages in the locality have remained nearly unchanged despite the unceasing passage of time. The markets are open from 7:30am to 12:30pm.