A Quick Guide to Exploring Sapa in Vietnam
Sapa is well-known as a "stair way to heaven" thanks to its mysterious, foggy weather. This charming town has so many attractions to discover.
Sapa is a small town located on the north west of Hanoi. It is said to be "stair way to heaven" thanks to its mysterious, foggy weather. The average temperature is usually between 15 – 18 Celsius. If you have time, try to spend more time in Sapa as this charming town has so many attractions to discover.
Love Market
Sapa is most crowded on Saturday nights when the local Love Market takes place. Single ethnic youths dress up, gather and show affection for each other. They meet at the centre market to hang out, have fun and potentially look for a partner.
---
Ham Rong Mountain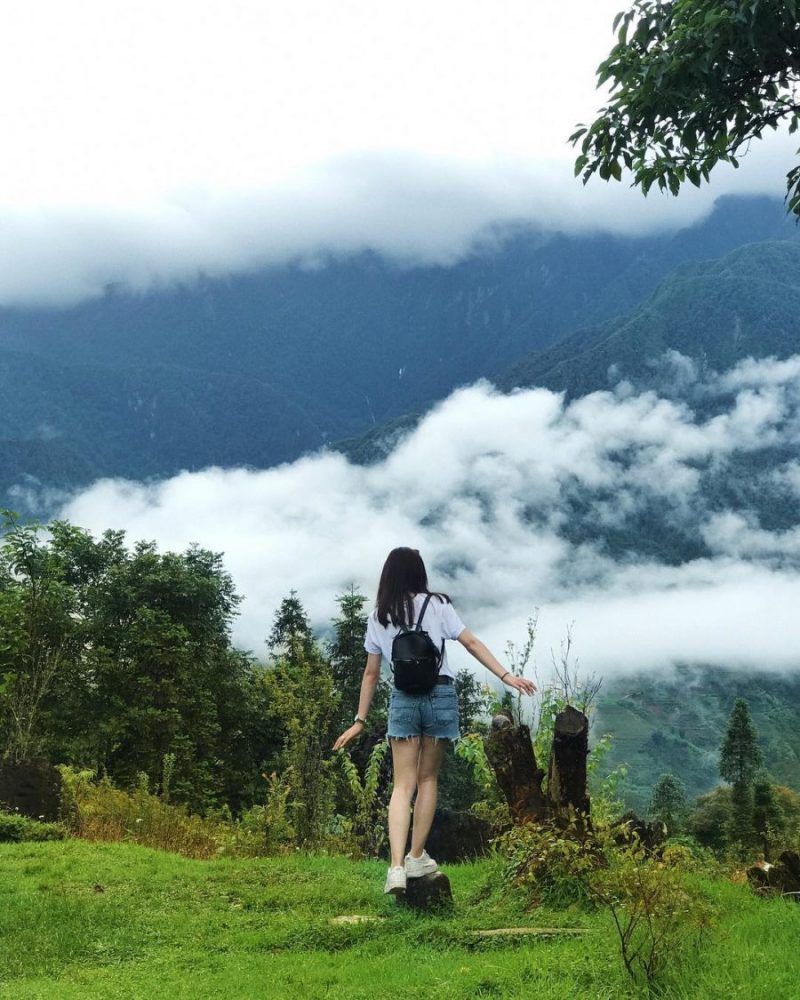 Try Ham Rong Mountain for a view of the entire town.
---
Sapa Stone Church
Another heritage site you cannot miss is Sapa Stone Church. Built in 1895, the church is a clear evidence of French colonial architecture.
---
Ethnic Minority Villages
One of my favourite things to do in Sapa is to visit the ethnic minority villages. Located within 10kms from the city centre, Ta Van, Ta Phin, Cat Cat and Sin Chai are great villages to visit. You can hire motorbike, or book a local guide. These villages are still relatively untouched, offering opportunities to have ac closer look at the variety of Vietnamese ethnicities and their distinct lifestyle and culture.
---
Fansipan Mountain
Looking for an opportunity to challenge yourself? Fansipanis the highest mountain in Indochina at 3143m above sea level.
There are a few routes to climb and trekking time varies between 2 to 3 days. If you aspire to reach Fansipan but are short on time, the cable car is the best choice as it only takes you 15 minutes instead of 2 days to get there. This cable system is recognised by UNESCO to be the longest in the world (6292.5m).
Tips
Time to visit: Best time to travel here from March to May or September to November (sunny at day and a bit cold at night). From April to May is when local residents start on new rice raising season on terraced fields. It's also blooming season hence if you're a photography nut, it's such an opportunity to capture wonderful pictures. September and October is the harvesting season; the whole town is covered in the yellow hue of ripening rice. You should visit Sapa within September to not to miss the scene. December to February is the coldest time of the year when it snows occasionally.
Hidden gems: Muong Hoa valley, May bridge, Bac Ha market.
Things to do: climb to Fansipan mount, driving motorbike on mountain, visit minor ethic villages, drink local liquor.
How to get there from Hanoi:
Buses: normally depart in the early morning or afternoon daily at Giap Bat, My Dinh or Yen Nghia stations. A ride takes you about 8 hours and you have to pay about $12 for a one-way ticket. To note, it's harder to book ticket from Sapa back to Ha Noi than the other way around, hence, you'd better book return ticket in advance to avoid them being sold out.
Train: head to Ha Noi station if you prefer to go there by train. Depends on seat comfortability, prices vary from $9 – 20/person/one way ticket. Trains usually departs around 9 or 10pm and arrive next early morning.