A guide to cultural experiences in the Village Of Kuranda
Kuranda is a small town in the Far North of Queensland. This cultural village is surrounded by a World Heritage rainforest. Kuranda is also a great day trip from Cairns. So in order to make your day trip just a bit better, we decided to give you a guide. This guide will help you make the most out of your day and understand a little bit more about Australian culture. Let's go!
How to get to Kuranda
It's pretty simple to drive from one place to another, but with Kuranda, you have plenty of choices when it comes to transportation. The simplest way to Kuranda will be to drive: from Cairns, you can take Captain Cook and Kennedy Highways, and the trip lasts about 40 minutes.Another way to get to Kuranda is via the railway. This 34 kilometers train ride is a perfect choice if you enjoy riding train and sightseeing. There are only two services in each direction every day and it's quite famous so reservations are recommended. The train departs at Cairns Central Station and it stops at Freshwater station along the way. If you're coming from Port Douglas or the North, you can take the train here. Note that the carriages don't have air conditioning.Last but definitely not least, perhaps even the best way to reach Kuranda, is by taking the Skyrail Rainforest Cableway. This ride will take you over the treetops to reach the wonderful town of Kuranda. The Skyrail station is about 15 kilometers out of Cairns, but there's no need for driving because the bus to the station leaves Cairns every hour or so. There's a discount of 5% if you book the ride online, so take that in mind.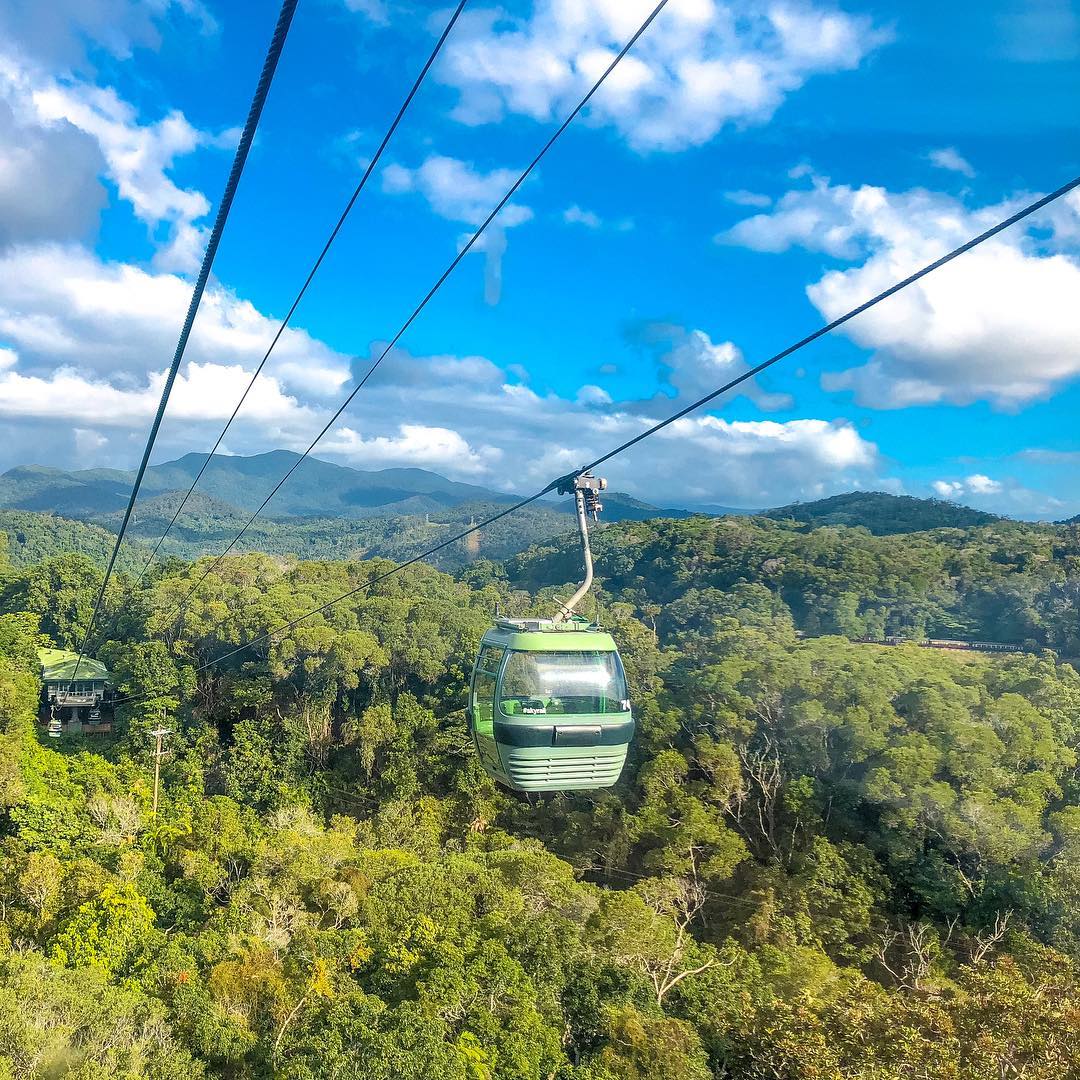 Many people combine the travel experiences, using the skyrail to reach Kuranda and teh railway to return to Cairns. This way gives you the best of both worlds, but note that combining the two will mean more money and a longer travel time. Remember this so you can choose the best traveling experience.
What to do in the Village Of Kuranda
Okay, after a while you've reached Kuranda, now what? Well, it's time to have the best natural experience in Australia of course. Kuranda is a small village so lots of walking will be involved. One kilometer is all it takes to get from one end of the village to another, but don't count on being able to walk too fast. The streets are usually full of people, so getting around could have some difficulties.
Birdworld
Immerse yourself in the wildlife of Australia with Birdworld; it's perhaps one of the most unique wildlife attractions in Tropical North Queensland where you can enjoy a trip into the birds' beautiful rainforest habitat. There are various species of birds flying around you at all time, so you can freely observe them. Those species include some of Australia's most precious and beautiful birds. There are the brilliant and magnificent Amazonian macaws, the endangered cassowary, as well as cheeky rainbow lorikeets, galahs, cockatoos and lots of other beautiful birds. And don't be surprised if a feathered friend chooses to take a ride on your shoulder, they're just there to have fun!Read more: 20 best day trips from Cairns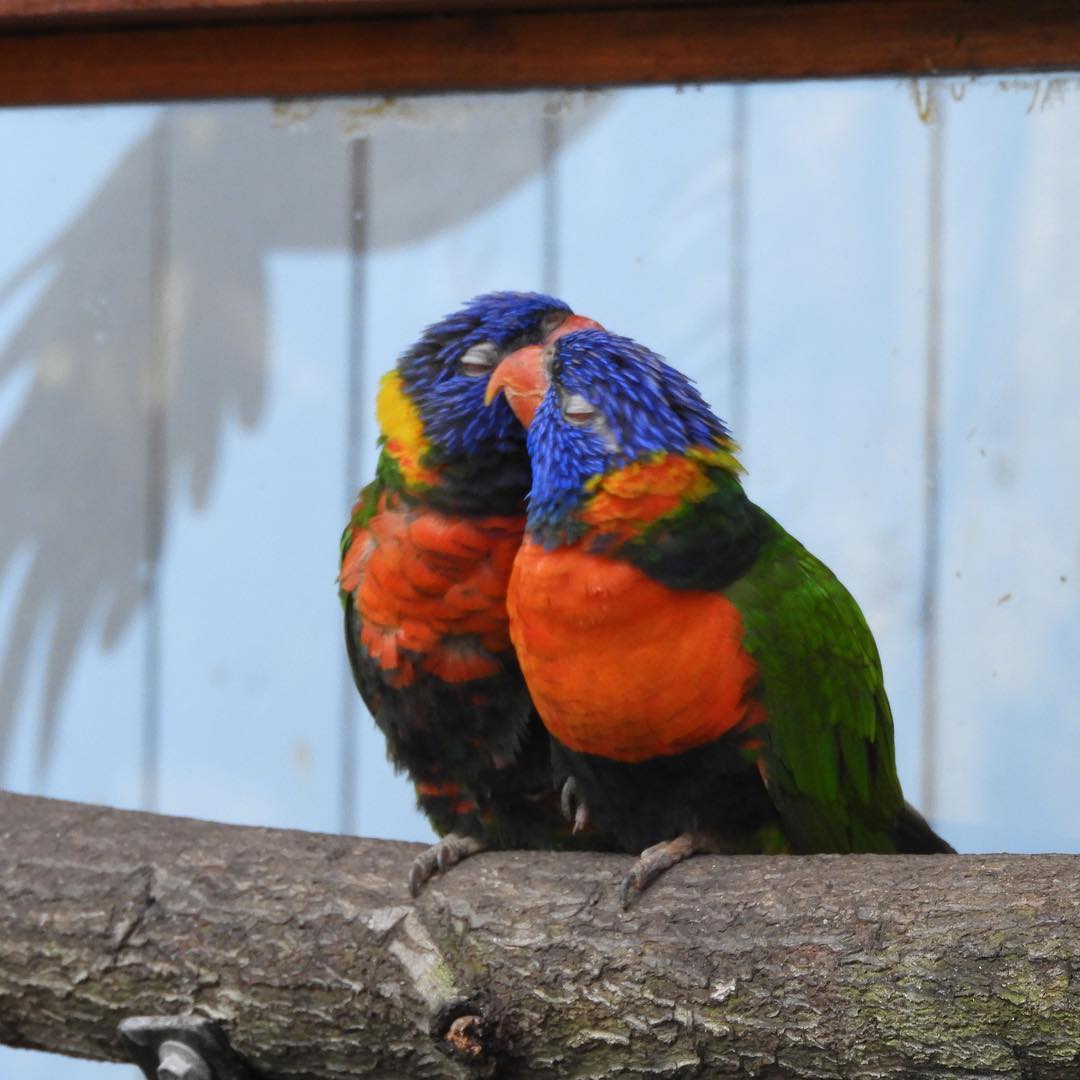 The landscape replicates waterfalls, ponds, exotic and native plants. They try their best to create the best and most natural habitat for over 60 species that roam the exhibit. If you're into photography, this place would be the perfect destination for you. You can find Birdworld Kuranda on Rob Veivers Drive in the Kuranda Heritage Markets. It's the newest addition to the Wildlife Tropical North Queensland. The entry fee for Birdworld is US$15 for adult and US$7 for children. Or you can choose the family option, which is US$29 for a family of 2 adults and 2 children.
Kuranda Koala Gardens
The Koala Gardens is the newest wildlife attraction in Kuranda. It's situated in the heart of Kuranda. This place gives you the perfect opportunity to get up close and personal with this iconic Australian animal. You can have the best opportunity to observe koalas doing what they do best: sleeping and looking cute. Evidence shows that koalas used to live in rainforest environments, but as Australia became drier and drier, they began to adapt to eat Eucalyptus leaves. Besides looking and observing the koalas, you can even get the opportunity to hold a koala and take a picture. This place is one of the few places in the world where you can actually hold and cuddle a koala, but note that holding and take pictures with the koalas will cost extra.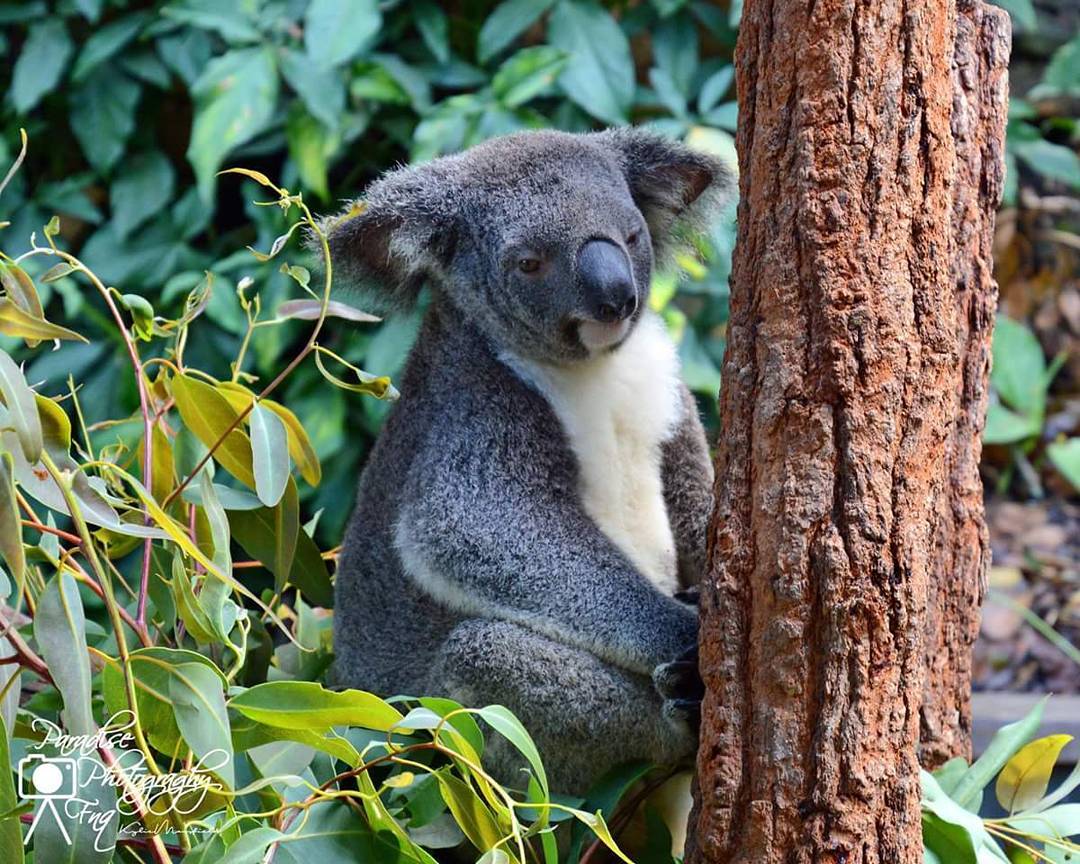 There are also lots of other animals than just koalas here. It also houses another Australian native, the freshwater crocodile. Although don't look as friendly and cuddly as the koalas, freshwater crocodiles are definitely a fascinating part of the ecosystem. You can also see kangaroos and wallabies here. Australia has a large variety of these type of animals. Here, you can see swamp wallabies, parma wallabies, eastern grey kangaroos amongst others.Snakes are also longtime residents in Australia, and there are both deadly and harmless snakes in this garden. You can enjoy a unique experience with the snakes when you enter their domain in Australia's first 'Walk Through Snake House'. Kuranda Koala Gardens also feature wombats, definitely an Australian favorite as people consider them to be the most peaceful animal in the whole animal kingdom. They are playful and are quick learners. People often underestimate their intelligence often because they sleep all day. Fun fact, people claim them to be the world's largest burrowing animal.
Australian Butterfly Sanctuary
Australian Butterfly Sanctuary is actually the largest butterfly exhibit in Australia and the southern hemisphere. It has been in operation for over 20 years and receives millions of guests every year. It's home to over 1500 magnificent and beautiful tropical butterflies, and creates an environment that is absolutely enchanting because of them. They even designed this place to recreate the perfect natural tropical habitat for the butterflies allowing you to enjoy their homes within the tranquility of the flowing freshwater streams and waterfalls, all surrounded by tropical plants and flowers. This is truly the perfect natural sanctuary for the butterflies.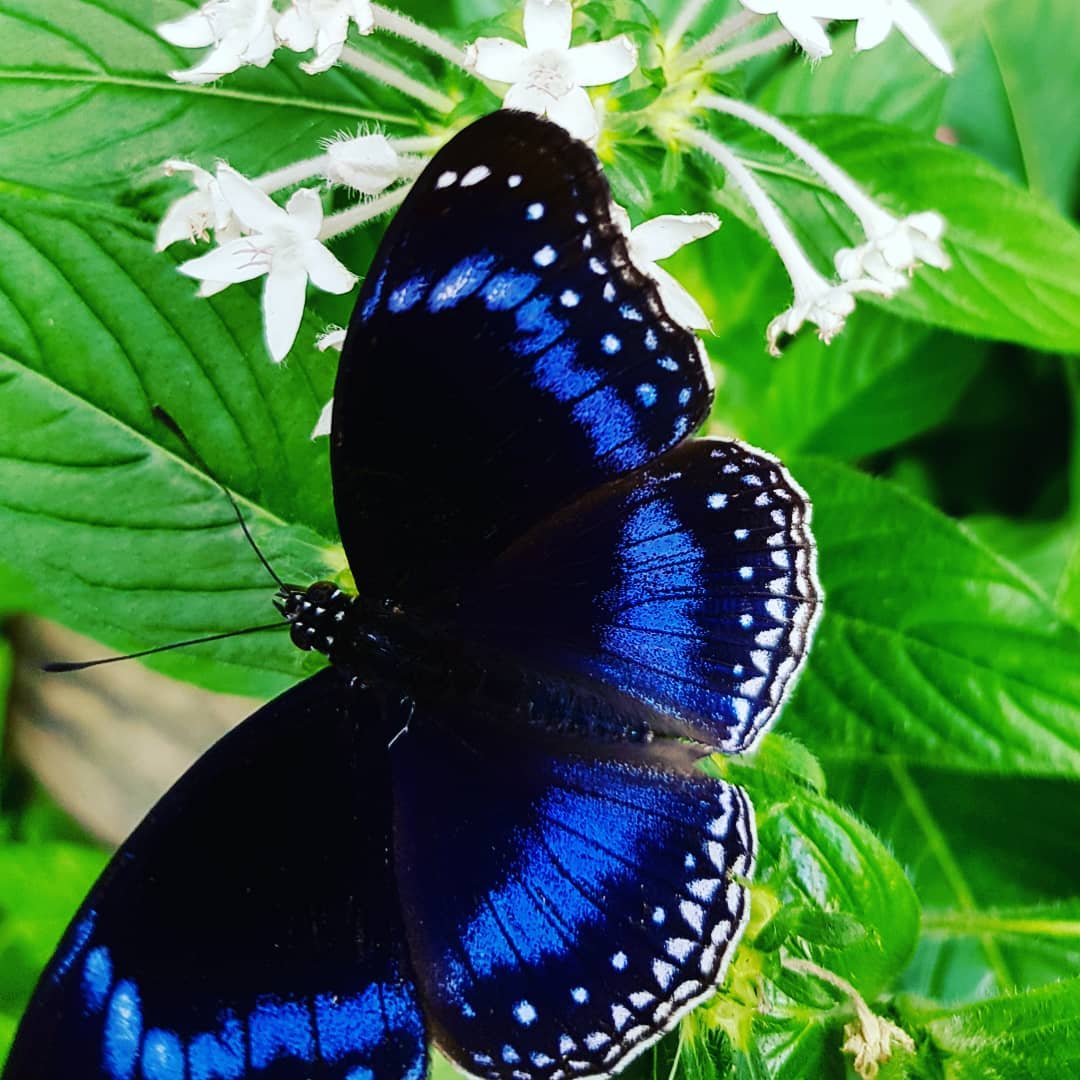 As you wander around this place, you can observe a vast variety of butterflies and moths. It's also home to the world's largest moth, the Hercules Moth. It's a unique species native to Tropical North Queensland, truly a majestic creature of the jungle that has to be seen to be believed. The Butterfly Sanctuary is an all-weather activity and it's perfect for the rainy days. For those who want to gain a better appreciation for butterflies, you can join the 30 minutes tour, conducted every 15 minutes. It provides visitors with a greater understanding of the butterfly's cycle and behavior.The tour guides here are very informative. They can help you see the lesser known butterflies such as the Red lacewing, Glasswing or Orange Cruiser. At the end of the tour, you will be standing in a fully air-conditioned room. Where species of spectacular and beautiful species of butterflies will be displayed. When visiting the Australian Butterfly Sanctuary, remember to bring your camera, because you will want to take lots of pictures. It's also a great experience for kids.
Rainforestation Nature Park
Just a five minutes walk from Kuranda, this park is located in the middle of a World Heritage rainforest. It opened in 1976 and the site was previously used as a coffee and orange plantation. Since its opening, it has been the leading tourist attraction in Tropical North Queensland. The place focuses on ecotourism and sustainability, which benefit local communities as well as protecting the environment. Fun fact, they grow fresh produce on the site and use them on the daily lunch buffet. There is also seasonal exotic fruit that you can purchase and pick fresh from the tree.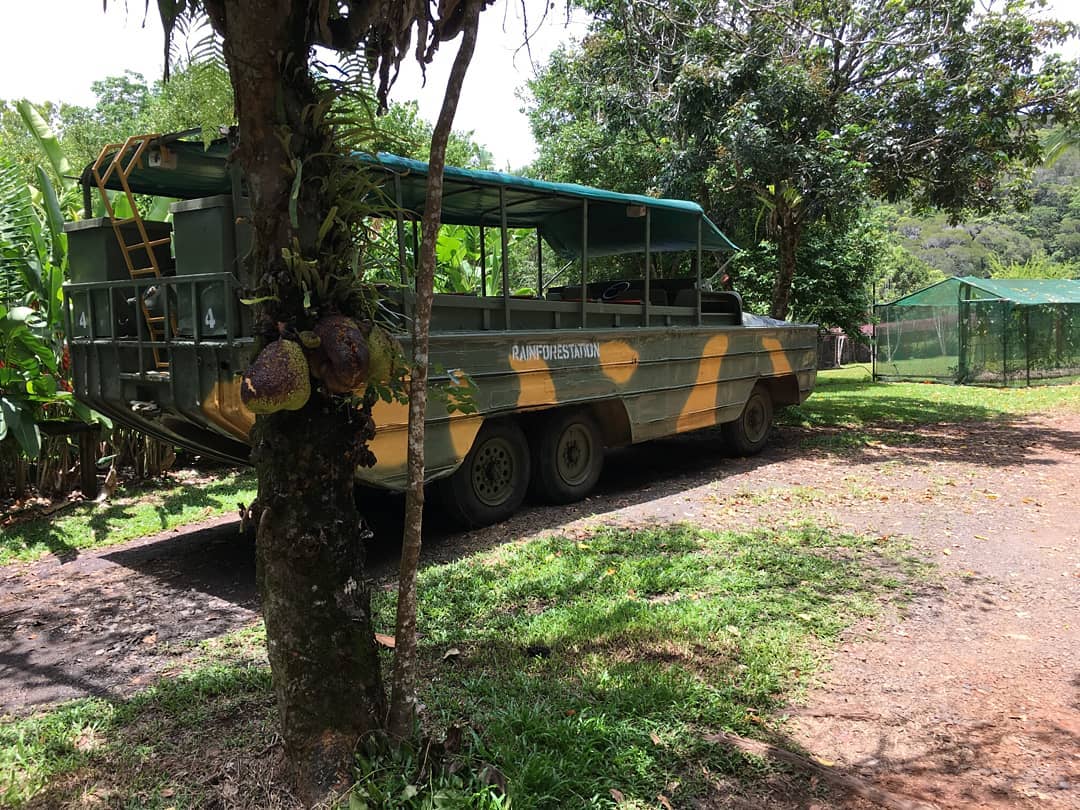 There are lots of things for you to do here. For example, you can get on the Army Duck Rainforest Tour and experience the tropical rainforest from the unique perspective aboard an amphibious World War II Army Duck or DUKW. The park has twelve of these vehicles, which can hold up to 30 passengers. During the tour, the tour guide will identify and explain fascinating plants and wildlife as you pass by them. The tour also includes a visit to the tropical fruit orchard, which features over 60 species of exotic tropical fruit tree.Another great thing for you to do here is the Bush Tucka Walk. Bush Tucka refers to any plants native to Australia that has been used as sustenance for culinary or medicinal purposes. The Walk takes place in and around the natural rainforest of Rainforestation Nature Park, and it also incorporates Aboriginal culture and education. During the walk, you will be encouraged to use your senses of touch, sight, smell, and taste. Only then, can you truly appreciate the natural bushland and rainforest and the Aboriginal cultural landscape. There are lots of great things to do here, such as the Pamagirri Aboriginal Experience or visit Koala & Wildlife Park.Read more: Undara National Park
Honey House Kuranda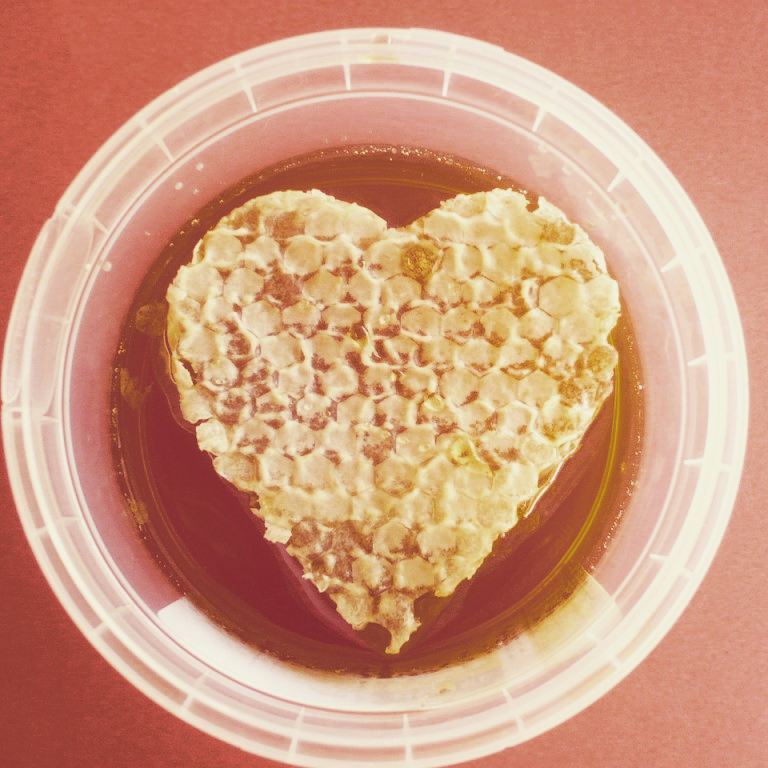 In 1959, North Queensland locals Mr. and Mrs. Howard Jones established Honey House Kuranda. Mr. Howard Jones developed the business offering free honey tasting, bee hives, beekeeping equipment displays, and educational tours. In 1978, the observation bee hives were introduced and to this day prove a source of excitement and interest to all who see them. Today, Kuranda's oldest tourist attraction continues to offer quality local honey and the famous educational activities. It also offers the unique opportunity to observe the hives up close and taste the raw honey. There is also fresh honeycomb, medicinal honey and beauty products all made with the highest quality honey
Kuranda Original Rainforest Markets
This is one of the things that draws people to Kuranda. It started in 1978 on Honey House land by a group of local people trying to attract visitors to Kuranda. In the beginning, the market was very small with mainly "Hippie artists" and crafty people. Now, the market has become a huge success. It provides employment for many people, while the town is recognized as a unique Australian rainforest destination. In 2006, the market went through a major renovation, keeping the rustic atmosphere that the original markets were famous for while creating a miniature village in the rainforest.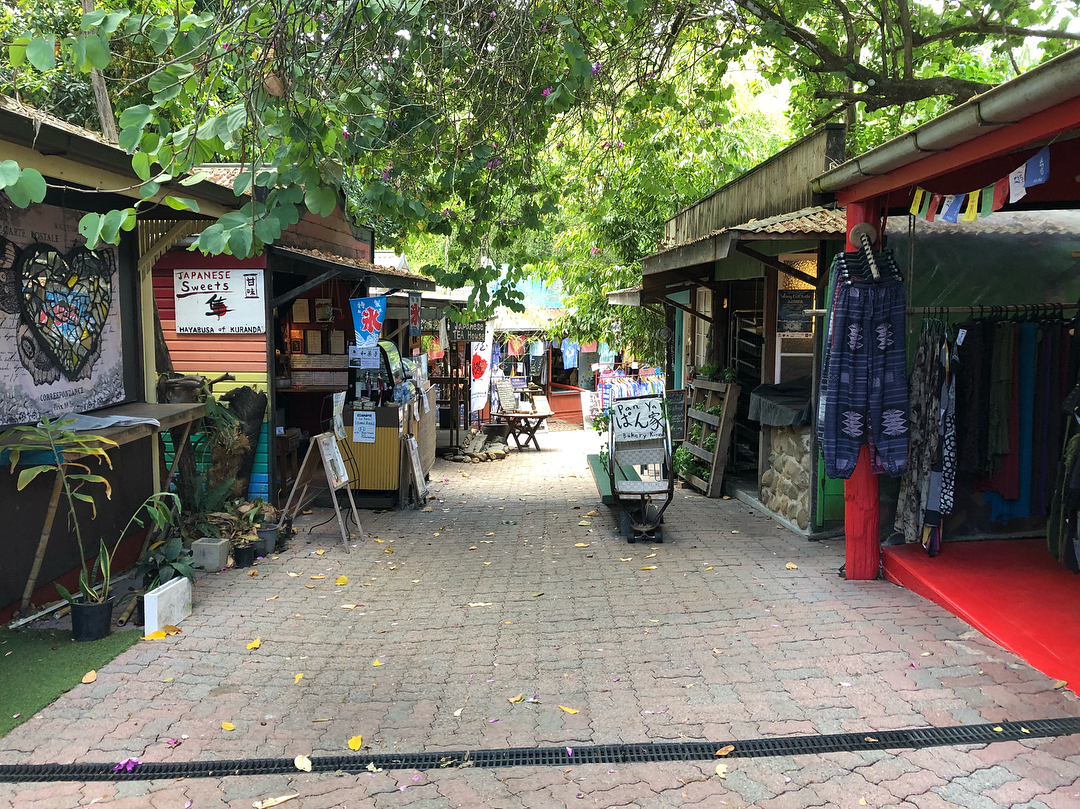 The Markets of today are filled with many local artists and personalities making the market part of their lifestyle. Here, you can find locally designed and produced fashions, handcrafted jewelry and a lot more. It also features the best range of honey, local coffee, cafes, and international dining outlets. Tropical fruit, coconuts, and macadamia nuts are also on sale. Here, you will find Emu Ridge Gallery which is the most photographed attraction in all of Kuranda. The popularity is mostly thanks to the only Queensland life-sized Allosaurus. It's a perfected 9-meter replica of the Allosaurus.