A guide to Bangkok vibrant night markets: Ratchada train market
"Night Market" is always a unique cultural activity of Thailand. Following the success of Talad Rot Fai Train Night Market, Rod Fai 2 or Ratchada train market has opened up in Ratchada area with the traditional classic shopping atmosphere and the investment in products' diversity.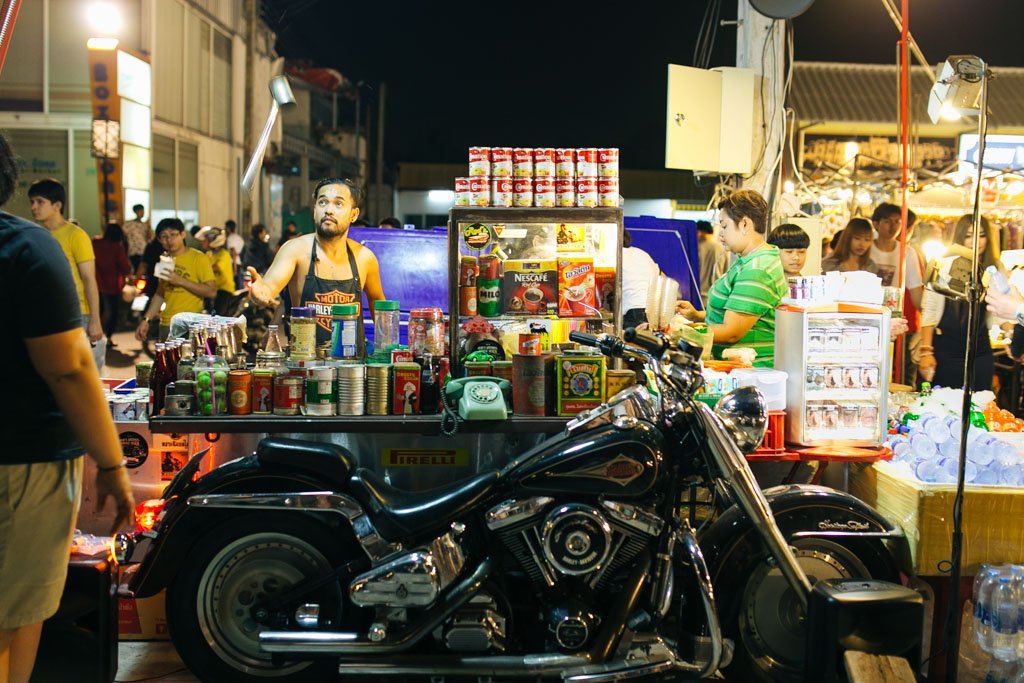 Introduction
Rod Fai is often referred to as the "Train Market" because it was originally located next to Bangkok's suburban train lines. Rod Fai has long been known as the second largest night market in Thailand with a wide variety of fashion products, food and entertainment area. With the success of the original Rod Fai night market, Thailand has launched its second Rod Fai market in 2015, commonly known as Talad Rod Fai or Rod Fai Night Market in Ratchada or Ratchada train market. Although not as large scale as the original Rod Fai market, Talad Rod Fai is located near the center of Bangkok and the road is also more convenient which is an excellent choice due to its accessibility. In particular, the diverse cuisine at Talad Rod Fai is more attractive than the old market. That's why Talad Rod Fai's night market is usually crowded with so many visitors every day since opened in 2015. Address: Ratchadaphisek Rd, Khwaeng Din Daeng, Khet Din Daeng, Krung Thep Maha Nakhon 10400, Thailand (Near Esplanade Shopping Center and Thailand Cultural Center MRT Station)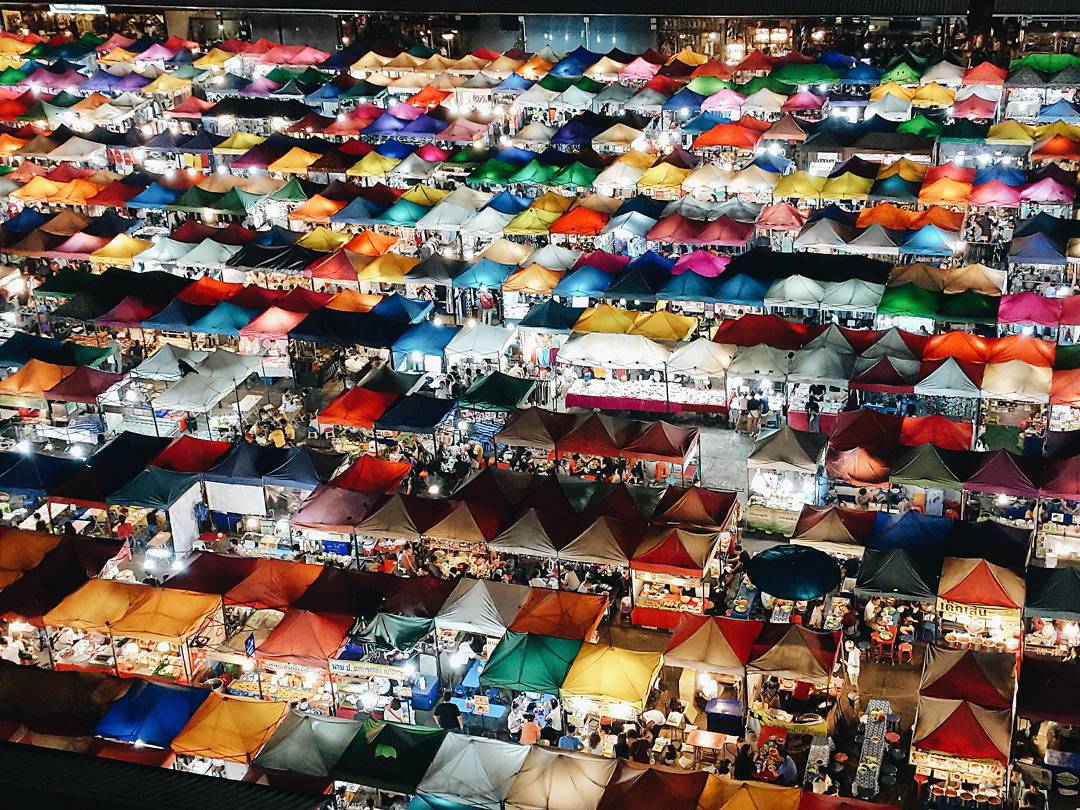 Transportation: Use BTS to MRT Thailand Cultural Center then find the Esplanade Mall. Walking in the small street next to the shopping center, you will see Ratchada train market. However, it is difficult for you to move freely in the market area because of crowded traffic. Not to mention, if you do not take the MRT but use other personal transportation, you will be tired of looking for the parking area. You can take a taxi to the place, but remember to confirm with the driver that the destination is Rod Fai 2 in Ratchada to avoid getting off in Srinakarin. Bargaining with taxi driver to get a fair price or convince him to use the meter is a must, too. Or else, you can enjoy Bangkok's epic food and market scene more easily with the guide of local insiders in our tours. Opening time: 18:00 - 24:00 from Thursday to Sunday. On weekends, the crowd will be much packed that is literally no space to walk if someone is standing in front of the stalls buying things. If you don't like crowded place, shoulder to shoulder distance, you might want to reconsider this market. But for the sake of food, come here earlier, you might have chance to skip the crowd at night.
Shopping
When coming to Talad Rod Fai market, surely in addition to fashion items, souvenir items, anyone is attracted immediately to many excellent food stalls. Especially, according to the layout of the market, one side will be the food court, the other side will be stores selling other products so it is very convenient to go shopping, enjoy and look for delicious food. For travelers who prefer to shop for home decor, you'll find vintage-style boutiques selling old-fashioned plates or leather goods that can be ordered in-house. It also has lots of bazaar-style shops with a myriad of offerings, hairdressers, pedicure and a lot more. If you have the courage to try a new hairstyle in Thailand, look for a haircare shop with transparent glass doors to overlook the Rot Fai 2 Market! Moreover, Ratchada is a shopping paradise for shopaholics. Its clothing is very diverse and cheap: A T-shirt is no less beautiful famous fashion brand costs about 100 baht. In addition, you can buy teddy bears, shoes, mobile accessories as well as other knick-knacks and toys... as gifts for relatives.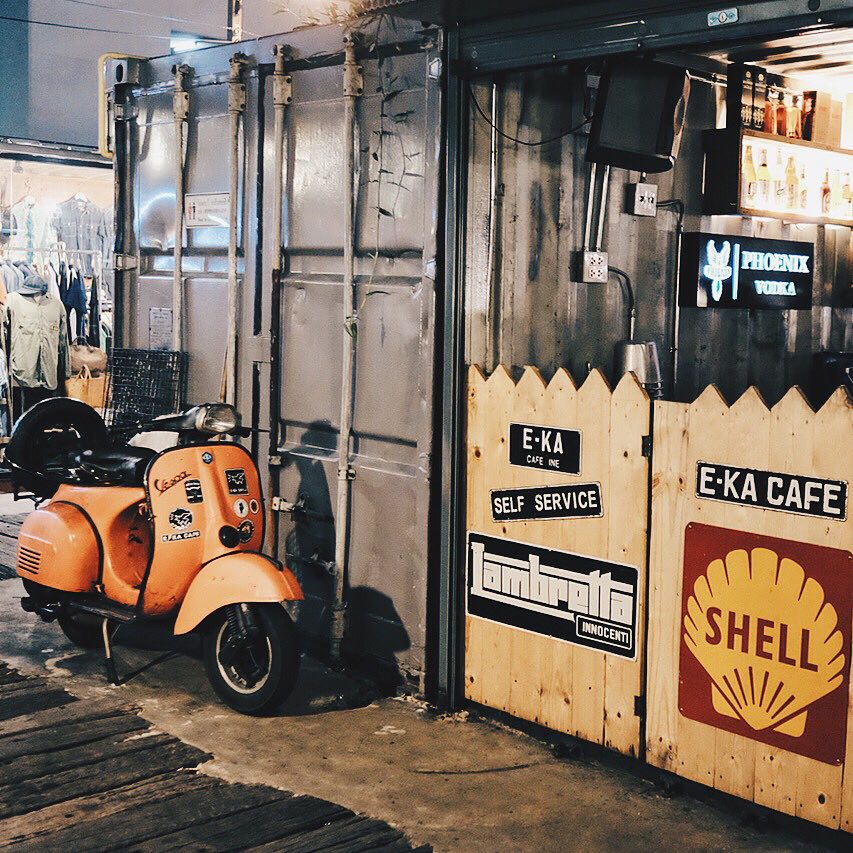 Food
The food at Talad Rod Fai is so diversified that you may have to visit the market a few more times to experience them all. First, the food stalls have traditional Thai dishes such as grilled skewers, grilled mackerel wrapped in leaves or insect dishes such as deep-fried mussels. You should walk around to see the whole food offer then enjoy in best option such as grilled fish with salt at about 260 baht or duck noodles with tender duck meat and spicy broth. In addition, Talad Rod Fai night market is also imported many famous dishes from neighboring countries. For example, from Japan there will be sashimi, sushi, takoyaki, crepe or Doraemon donuts; which come from Korea is fried chicken or mozzarella cheese. Ratchada train market also has many European style dishes such as cheese fried cheese... Beside the mentioned dishes, Talad Rod Fai also has many familiar dishes found in many places in Thailand such as fish balls, fried squid, fried chicken, seafood dishes... All contribute to the diversity of Talad Rod Fai as the food paradise.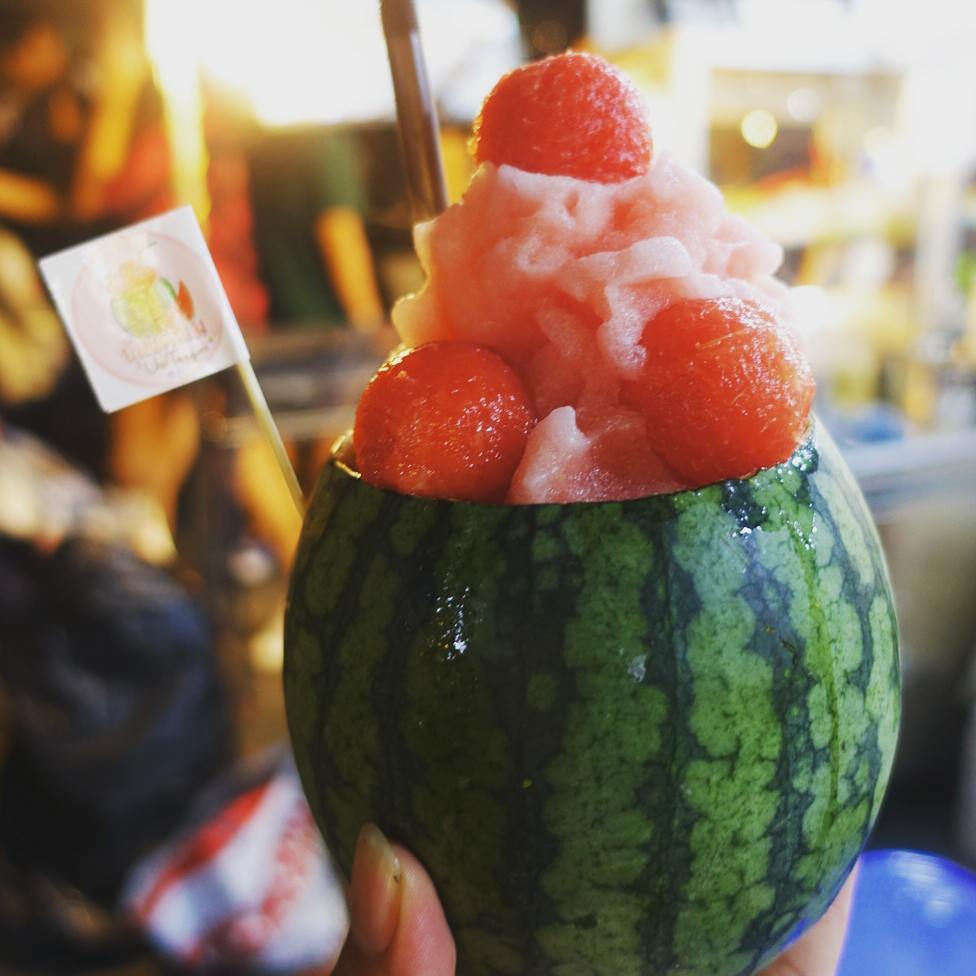 Finally, a very attractive dish that you also do not miss, is the watermelon ice cream. The ice cream is put into the watermelon peel not only for the good look but also create a better taste. Of course, with this beautiful food, do not forget to take a selfie! Travelers can buy watermelon ice cream at 30 to 60 baht/dish depending on the size of the melon. Of course, the food world of Bangkok is not just in the markets like Talad Rot Fai but also in many other areas, you can try choosing an interesting culinary journey by tuk-tuk to look for more generous servings.
Bar, Pub
After shopping and eating, go to the end of the market, an extremely hipster and bustling space awaits you: There are many small pubs with a variety of alcoholic beverages with very good EDM music. All bars and cafes are made from shipping containers or old cars, which makes this place both trendy and interesting. Tourists can choose rooftop area for a better view. Also, keep in mind that all the rows of bars have only one toilet area with 5-6 chambers on each side, so you have to wait in a long queue and have to pay 3 baht per time. If you want to listen to live alternative rock music, you can go to the Frankurt Bar at the beginning of the market, but remember that Frankurt does not allow customers to bring food from outside but the other bars allow you to pack food from the stalls and consume at the table as you enjoy the live band.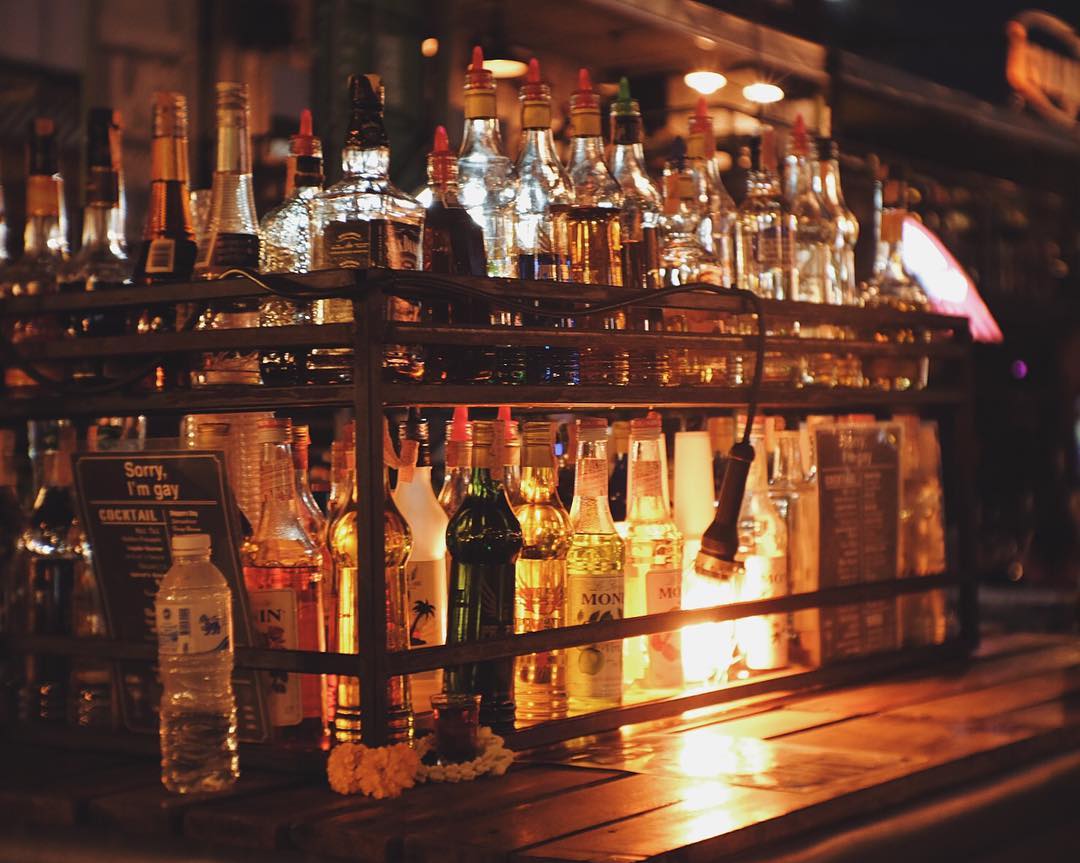 With a large scale and a variety of items, exciting entertainment spaces and especially the delicious cuisine, Ratchada train market is a must-go destination for travelers in Bangkok. Your Thailand's travel plan should not miss it since everything you need to buy, all the food you want to taste is at here.