A detailed guide to Wat Rong Khun - White temple in Chiang Rai
Besides its vibrant, exotic and stupendously awesome cuisine, temples are perhaps another irresistible draw of Thailand's tourist attractions. Just as Thai food is the culinary expression of Thailand's enigmatic culture, Thai temples are, too, a physical representation and embodiment of Thailand's cultural identity. And among the golden-roofed and the ancient, timeless temples, one stands out from the crowd, Wat Rong Khun. Daring to be architecturally different while upholding traditional Thai values, 'The Odd Temple' of Thailand, which one can call a contemporary interpretation of Thai culture, is now a popular attraction of Chiang Rai. And with the two provinces being so close together, Wat Rong Khun is your choice for the best place to visit and top day trip from Chiang Mai. So, should you be planning to visit Wat Rong Khun, here is 'A detailed guide to visit Wat Rong Khun'.
A man's dream realized
To begin with, there were no written records of the old structure residing in Wat Rong Khun. Instead, there was only the knowledge that towards the end of the twentieth century, the initial structure could no longer withstand the test of time and required massive restoration work. Thus, due to insufficient funding, the restoration project was scrapped. Then in stepped native, award-winning visual artist Chalermchai Kositpipat with the intent to solely redesign and fund the new, and soon to be his life's work, Wat Rong Khun.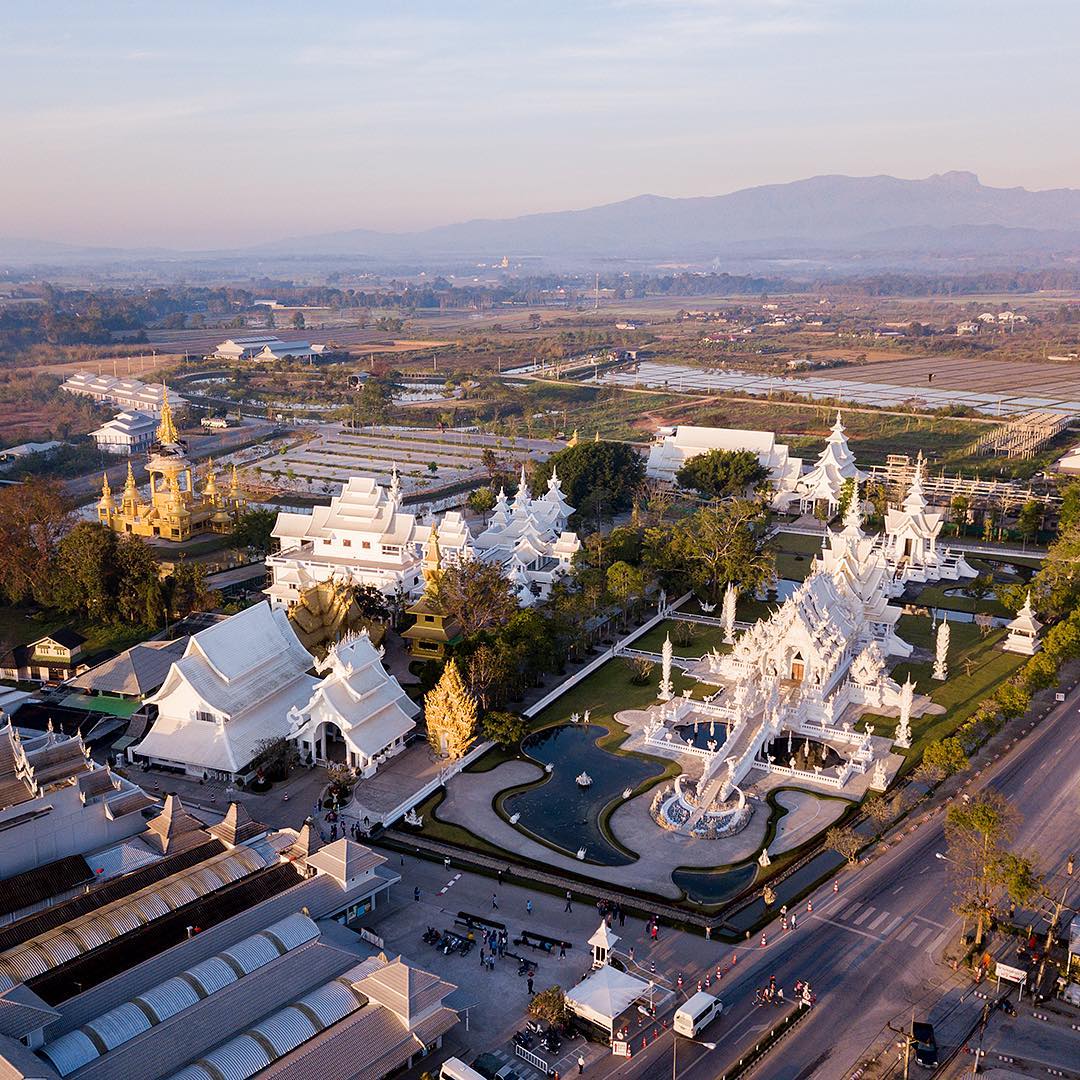 After the temple's conception, construction finally began in 1997 and is still on going to this day. However, with the sheer scale of the end complex as well as the massive amount of artwork poured into each installment, Chalermchai's vision of grandeur is said not to be fully realized until 2070. Unfortunately, on May 5th, 2014, an earthquake hit Chiang Rai resulting in the temple sustaining damage and facing indefinite closure. Two days later, after an examination, it was reported that all the structure had managed to maintain their structural integrity. And so the temple resumed operation on May 8th of the same year.
Modern day Wat Rong Khun
The story of 'The Odd Temple' is one of perseverance and dedication as Chalermchai has promised to see his life project through to its end. Having spent over 1 billion Baht, roughly the equivalent of 30 million Euro or 34 million U.S. dollar, the visual artist has planned to complete the grand complex of 9 structures, including the present day Ubosot, relic hall, art gallery and living quarter for the monks.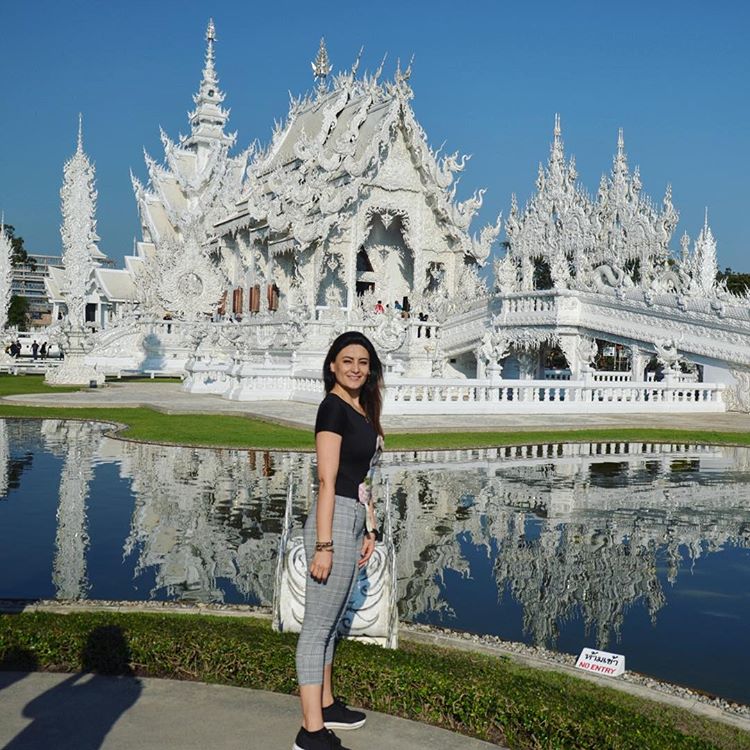 Wat Rong Khun's oddity comes in the form of its white exterior as opposed to the conventional, ostentatiously golden appearance of the likes of the Imperial Palace or Wat Phra Kaew. Strategically embellishing his structures with small pieces of mirror, Chalermchai aims to accentuate the temple whiteness and simulate the purity of deities.Admittedly, Kositpipat's penchant for modernity-infused traditional Thai art does raise more than a few pair of eyebrows. Nevertheless, it is this quality that sets Wat Rong Khun and its designer apart. Evidence for this is prevalent around the temple in the form of a flaming whiskey bottle or our friendly neighborhood Spider-Man.
What you can expect from Wat Rong Khun - the best place to visit from Chiang Mai
An overview of the White Temple
One guaranteed thing and also the main reason why tourists from far and wide are flooding to Wat Rong Khun is the temple's mesmerizing and unique architecture. The grandness of the structures inside the premise can be appreciated from afar and is many folds better when observed closely.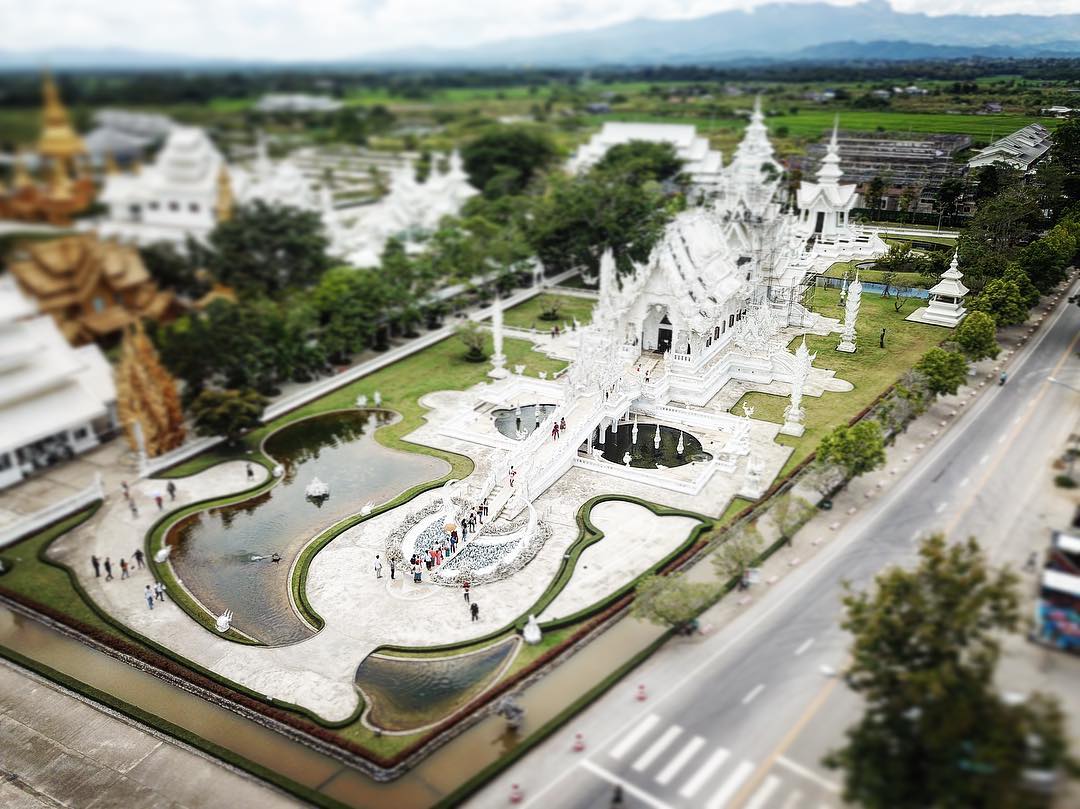 From a distance, Wat Rong Khun appears as a cluster of pristine white buildings with the signature three-tiered roofs, all covered in delicate decoration. As one moves closer, they will be met with the mind-blowing, jaw-dropping, and whatever-words-one-can-conjure-up-to-describe-transcending-beauty-ing level of detail put into each relief, decorative animal heads and statue.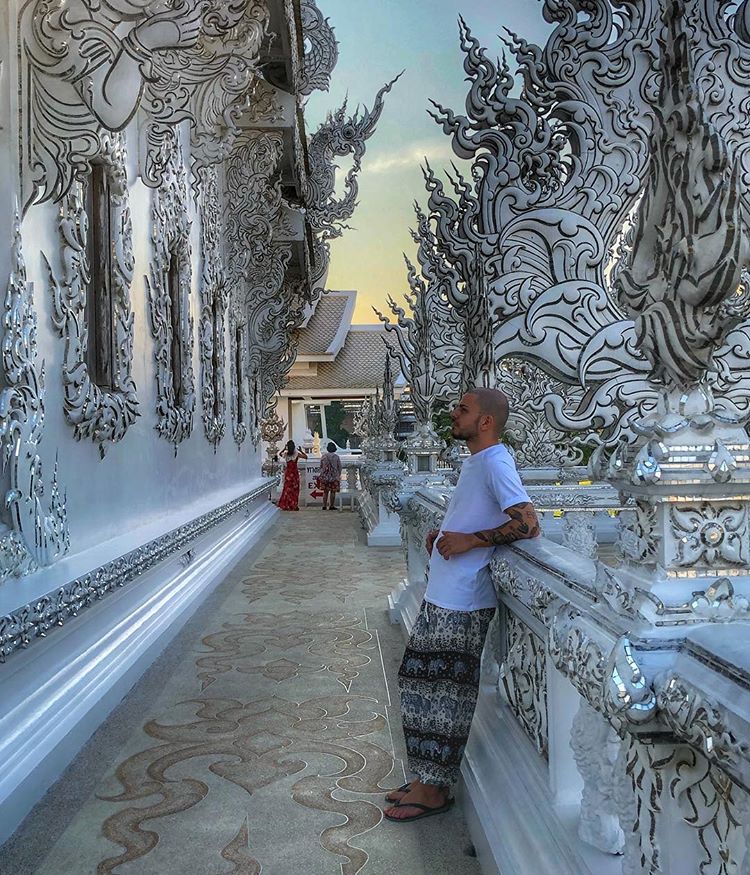 The artist's use of symbolism
The uniqueness of Chalermchai's Wat Rong Khun is his use of symbolism to convey orthodox Buddhist concepts. The main chapel or the Ubosot is only accessible from the front via the Bridge of Rebirth Cycles, which spans across a pool hands frantically reaching skywards serving as representation of hell. Thus, the act of traversing the bridge means the forgoing of mortal desire and the ascension to heaven.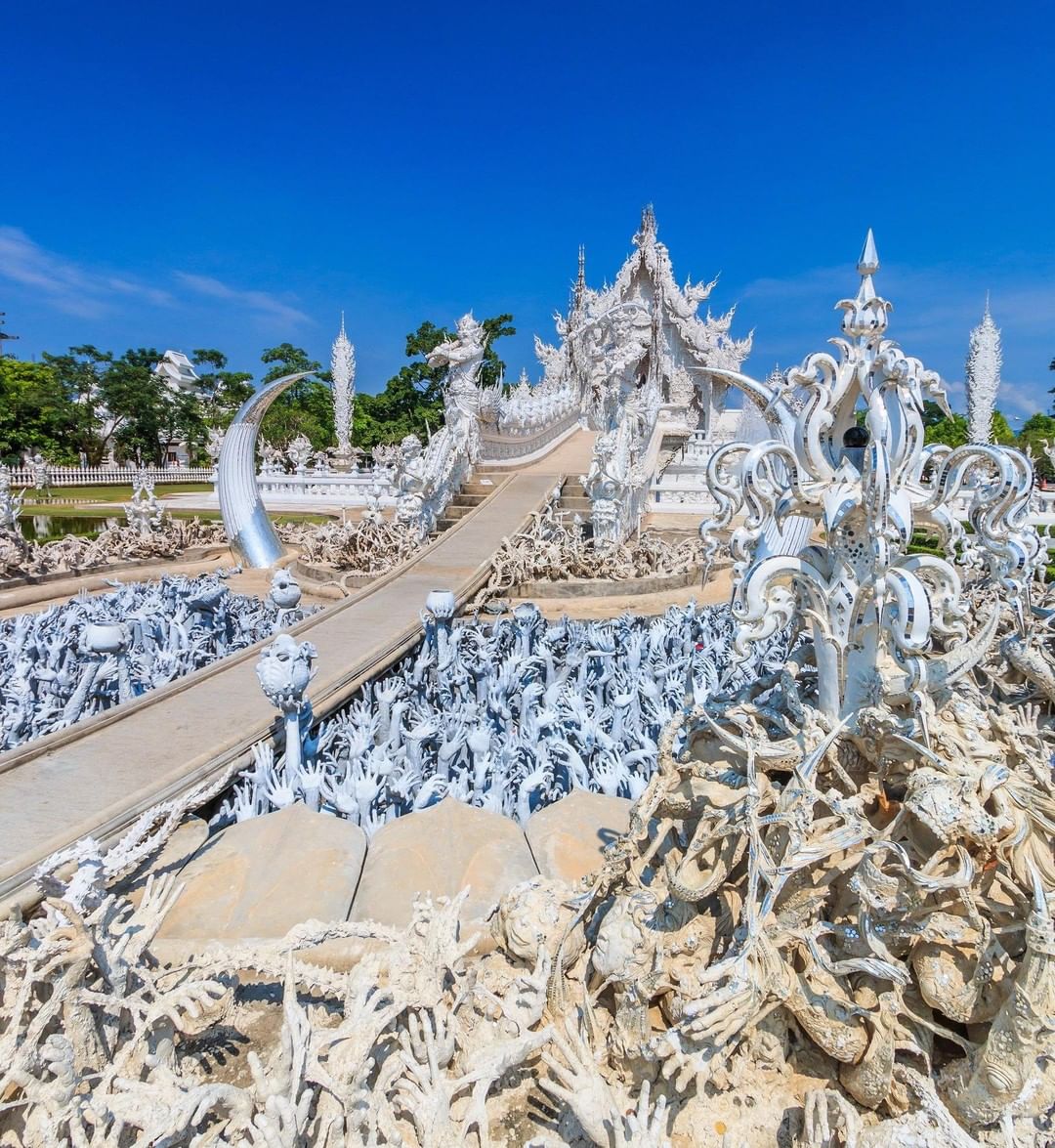 At the end of the bridge lies the Gate of Heaven. The said bridge is guarded by mythical creatures and meditating monks amidst cloud-like sculptures. Once one has advanced further inside the gorgeously constructed Ubosot, colors take a vibrant turn. Inside, the white exterior switches place with elaborately painted of brilliant murals of the interior. The artwork which tells the life of Buddha has some rather interesting additions, such Neo from the Matrix or the All-American Man of Steel with a spaceship here and there. So, saying that Chalermchai's works in Wat Rong Khun is intriguing is surely an understatement.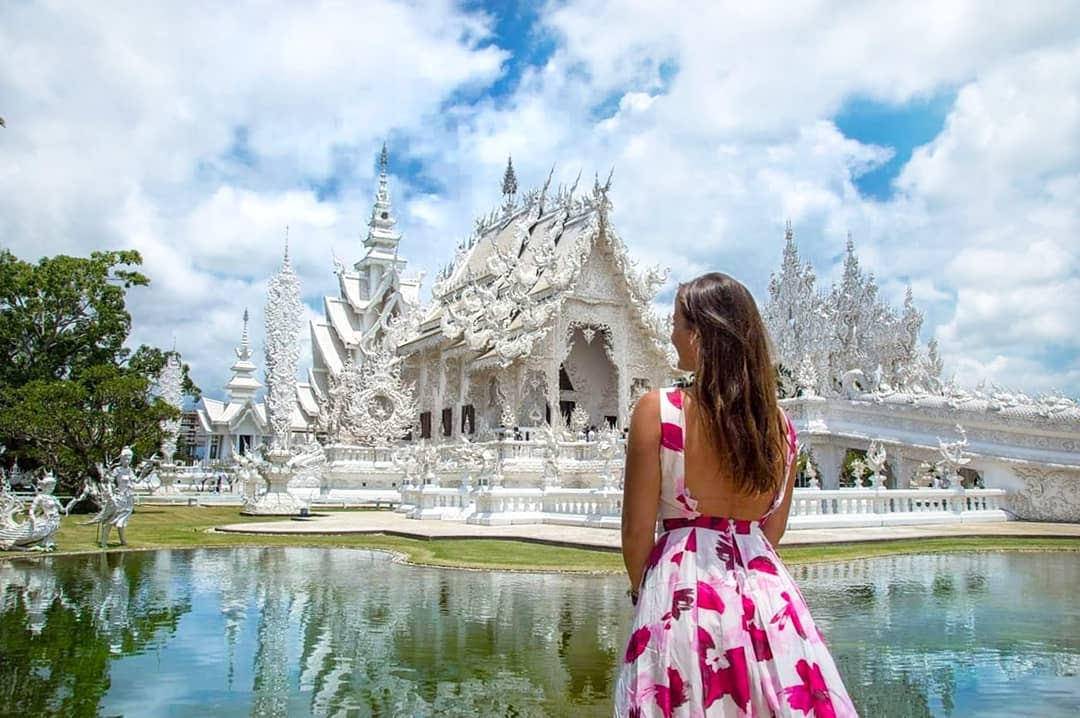 Aside from the inside of Ubosot, the other places where you can encounter colors are the aforementioned blazing red sculptures and the lavishly golden and ornately garnished restroom. The meticulously decorated facility aims to represent the body and the Ubosot the mind. The relationship between the two buildings speaks of the focus on spiritual merits instead of the materials.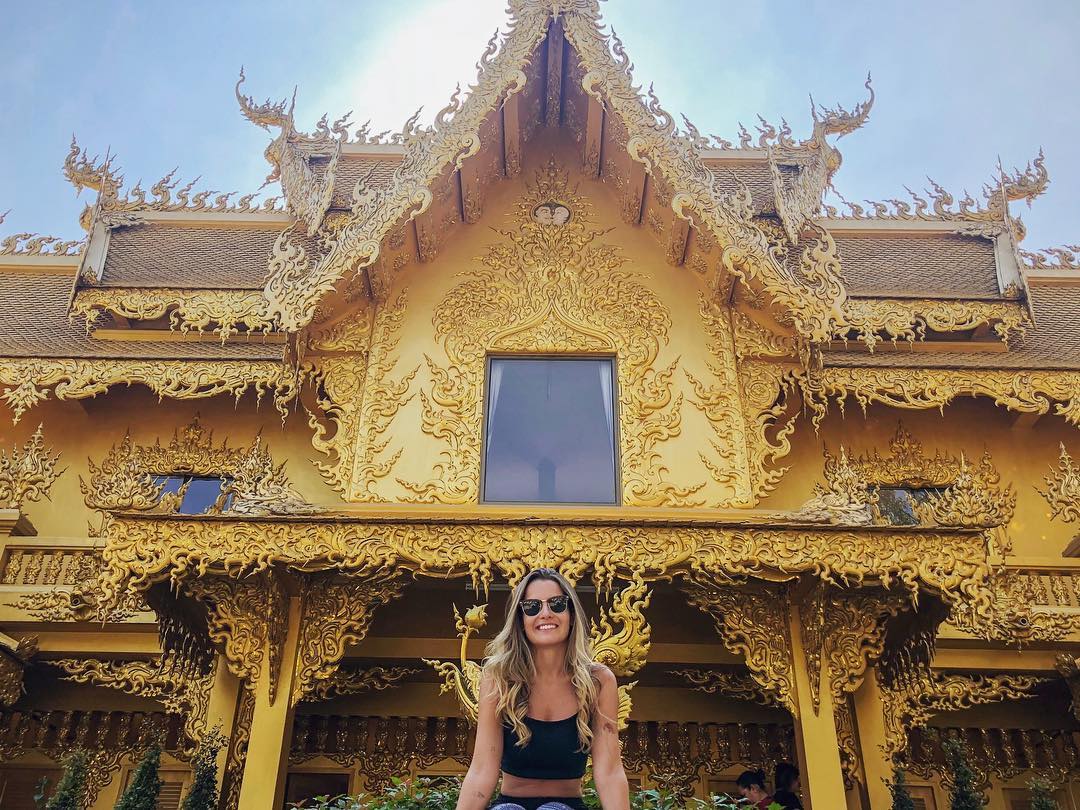 Continuing from the inventive Ubosot, visitors can venture into Chalermchai's art museum to admire his works, or stop by the souvenir shop to pick up a gift and see the assembling of artifacts in the studio before they can adorn the temple's wall.
Things to know before visiting the White Temple
The first thing you are wondering about is probably the entrance fee. Unless you are Thai, then you will have to pay a 50 Baht admission charge. Nevertheless, this is entirely worthwhile, considering the fact that the Wat is a privately funded project. On this note, you can also make a donation to Chalermchai should you wish to support his work. However, each donation is limited to 10,000 Baht.And as a show of respect to Thai culture and the national religion, visitors must conform to the mandatory dress code. Simply put, dress politely, cover up your shoulder. Secondly, wear knee-length or longer gown or pants and footwear must be removed upon entering the temple. Should you lack the required clothing, the temple also has shawls for you to rent free-of-charge for the time visit.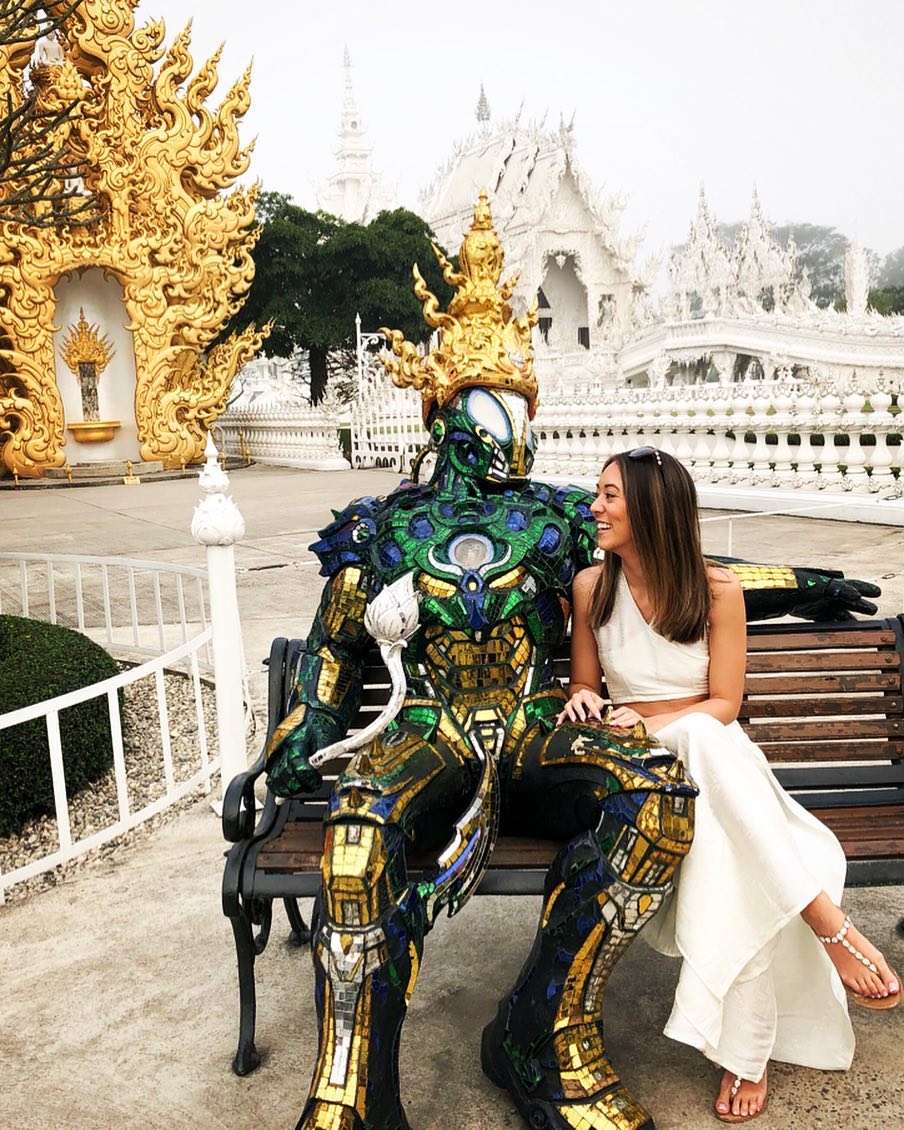 In addition, motorcycle riding, outside food, pets and smoking are banned from the temple's premise. If you have small children with you, they must be accompanied by adults at all time during the visit. Furthermore, you are not allowed to take photos inside the Ubosot, so be sure to enjoy your time there.One more important thing to bear in mind is the fact that the Wat is open year-round. So, in combination with the amount of publicity it is enjoying in recent years, tourists are bound to flood the temple. Therefore, some visits are rather brief and photobomb-free moments are scarce. As these may deter visitors, one ought to pick a wise time to visit the temple. Last but not least, opening hours are between 6:30 and 18:00 for the temple. As for the museum, it is open between 8:00 and 17:30 on Monday to Friday.
How to get there
Chiang Rai province, where lies our temple, resides in the northernmost region of Thailand. After you get here, Wat Rong Khun is only a 13-kilometer drive south from the downtown Chiang Rai city. For the journey there, you can hire a Songthaew or rent a motorcycle. This leaves us with the question of how to get to Chiang Rai, to which the answer is either by bus, train, or flight.
Air travel
Supposed our starting point is at Bangkok, one can depart from either Don Mueang Airport or Suvarnabhumi Airport. For the former, you can start out at Khao San Road. From there, take the hourly Airport Limobus Express and arrive after a one-hour trip. Once finished, it is a roughly one-hour flight to Chiang Rai Airport and a short cab drive to Chiang Rai. And as for the latter, alter your route for the hourly City Line from Phaya Thai. Then, it is only an-hour-and-a-half flight to Chiang Rai Airport.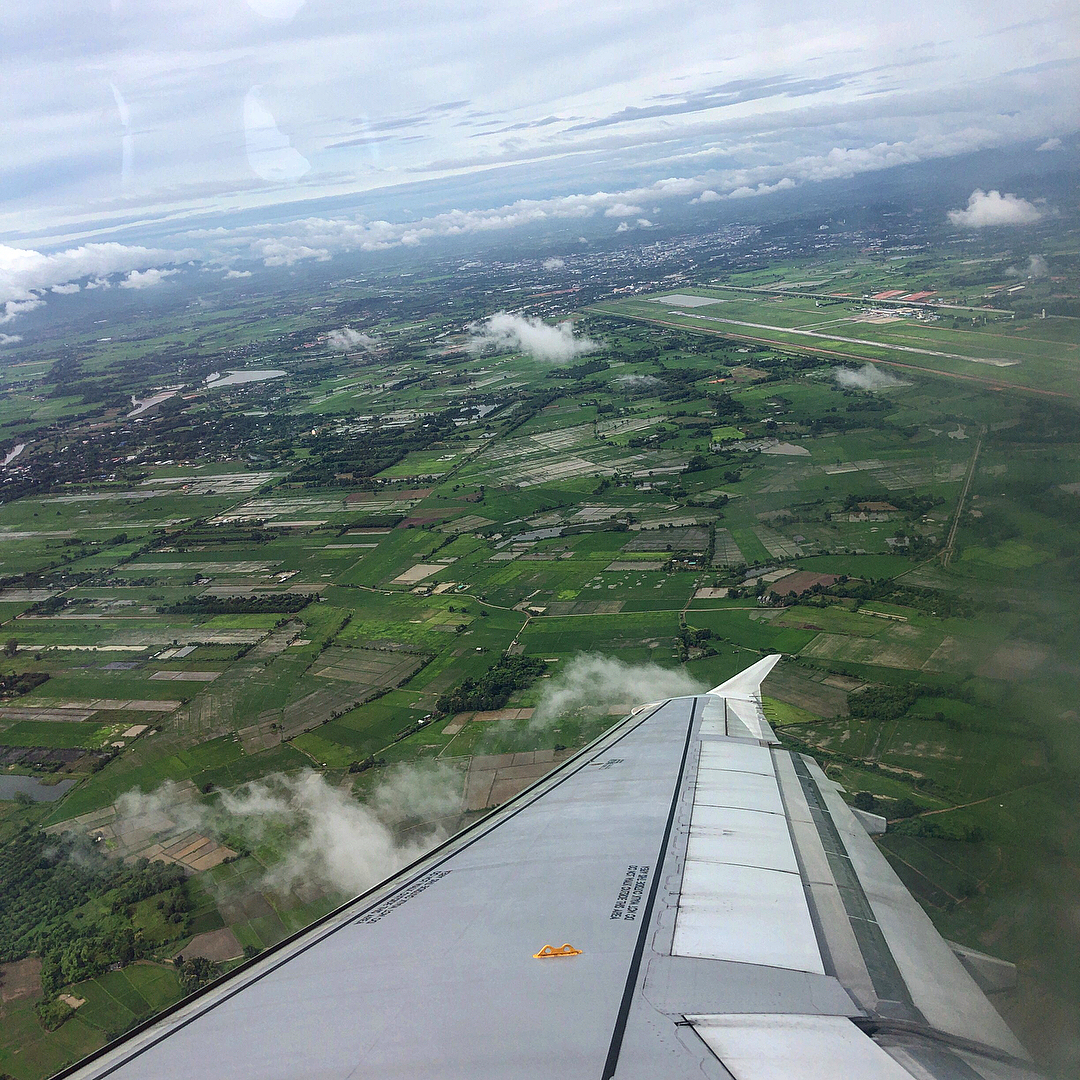 If you are on a budget, be sure to take a look at AirAsia, NokAir or Bangkok Air for low fare flights. Additionally, Chiang Rai International Airport is 11 kilometers away from the city's downtown so. Luckily, a number of hotels do offer pick-up and drop-off service for 300 Baht. A taxi can cost anywhere between 150 and 200 Baht.
Bus rides to Chiang Rai
If you are not pressed for time, then a bus ride to Chiang Rai is a viable alternative. However, it means that you can expect to spend as many as 13 hours sitting on a bus. So, if you are up to it, here are your options. For a fuss-free journey, you can take the Tara tour bus at Samsen Road, and go straight to Chiang Rai. Or you can opt for BTS or a 32-minute bus ride from Wat Ratcha Natda Ram to get to Bangkok Northern Bus Terminal, a.k.a Mochit. From there,  you can expect to be in Chiang Rai in 11 hours. Depending on the types of bus, all can set you back anywhere from 16 to 31 U.S. dollar.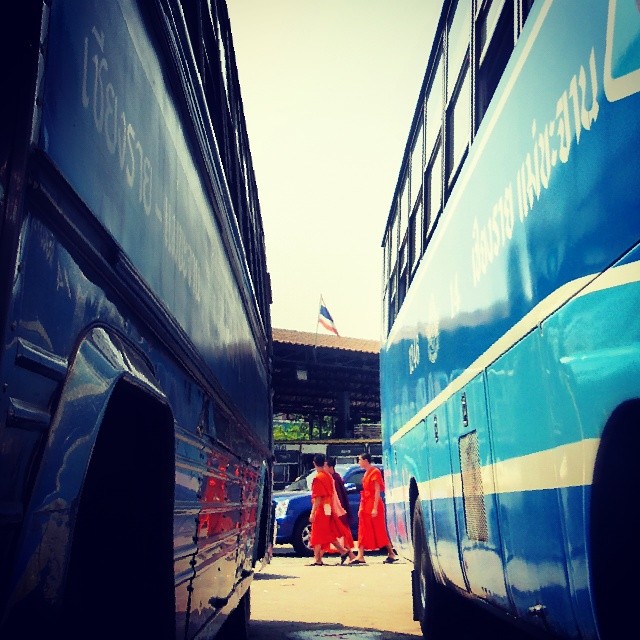 Train to Chiang Rai
Unfortunately for us, there is no railway line that stretches the length between Bangkok and Chiang Rai. And so you have to travel to Chiang Mai, the closest to Chiang Rai, by train. From Hua Lamphong, it is an 11-hour train ride via the State Railway, leaving every for 4 hours. Follow by a short walk to Siam Nissan Nakorn Pink, then a ride to Chiang Mai Bus Terminal 2 before transferring. After that, hop on the Green Bus Thailand for a three-and-a-half-hour ride to Chiang Rai.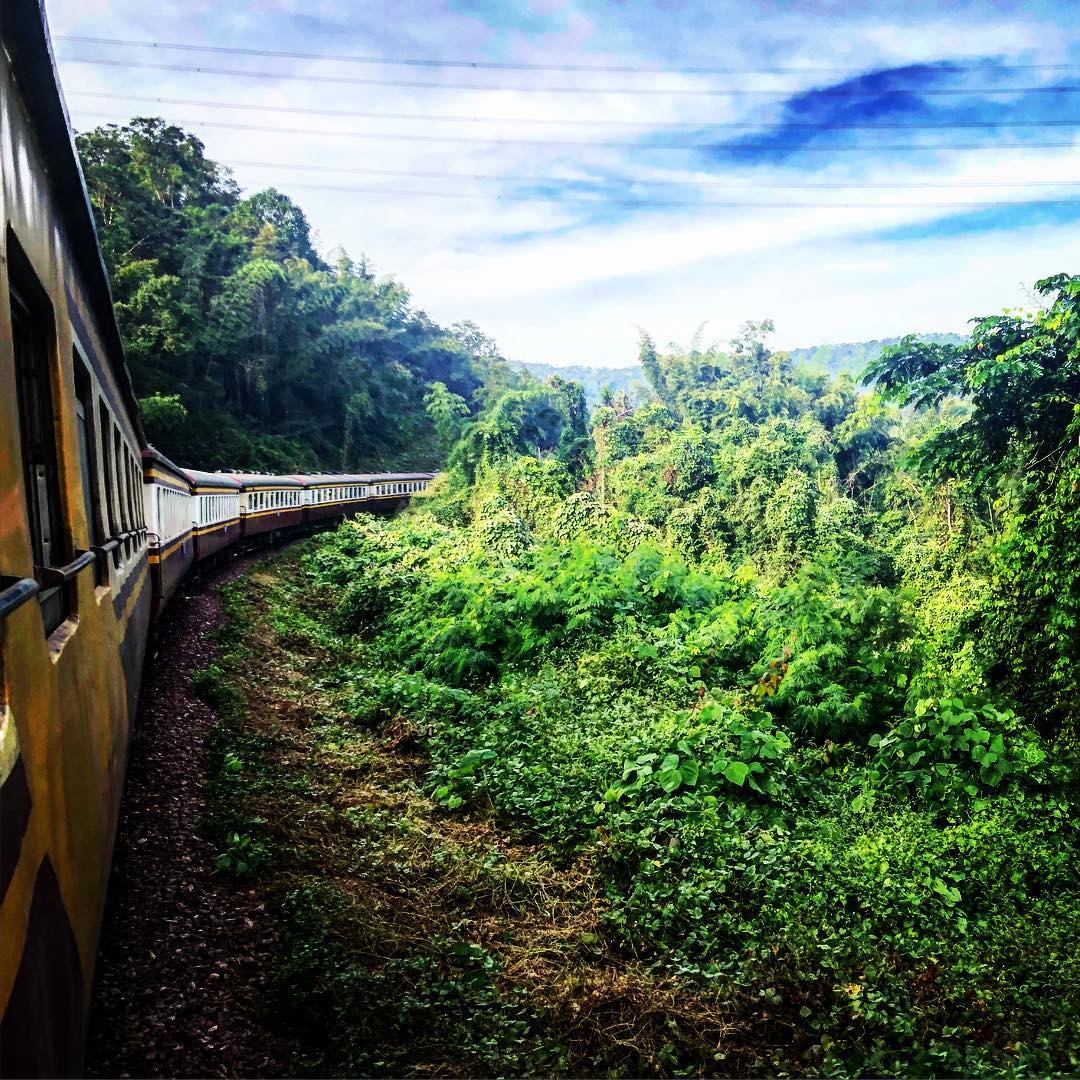 How to visit Wat Rong Khun
As the eventual complex's construction is still in progress, there is the likelihood of not having much to see. And with the increasing influx of tourists, spending a maximum of an hour and a half there is enough. If you want to admire the architect further, then stay a tad bit longer. In such cases, a knowledgeable tour guide and two hours are can give you a more thorough experience.One popular choice which you should consider is combining the site into an itinerary. Due to the vicinity of the neighboring province, the White Temple is up there on the list of best places to visit and top day trips from Chiang Mai. More often than not, tours will include destinations, such as the Golden Triangle, Chiang Saen or local villages.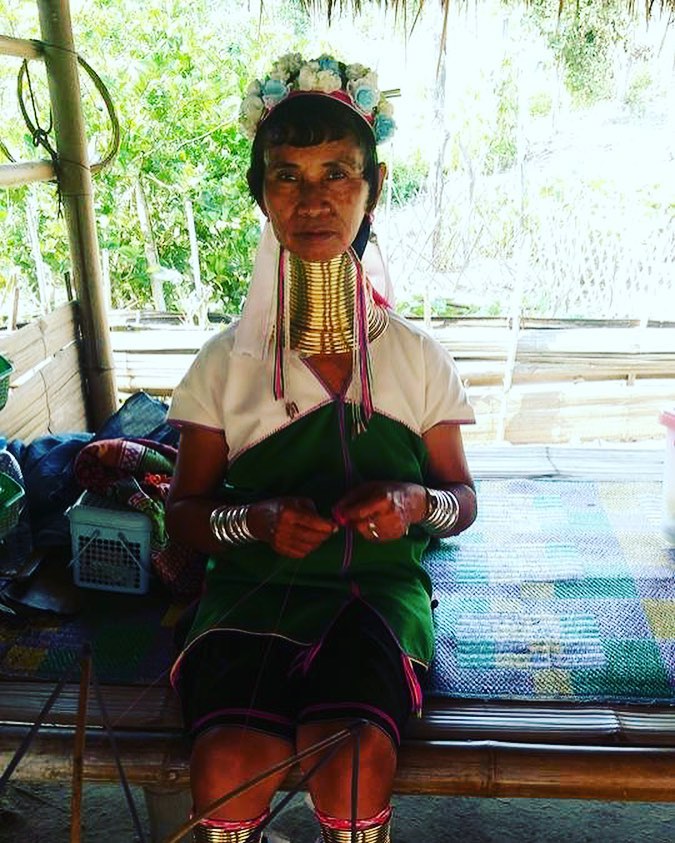 Suggested itinerary #1
Start your day with exploring Chiang Rai, and enjoy the hot spring in South Chiang Rai. After that, head to the White Temple, and follow that up by exploring the Golden Triangle from Chiang Mai. Finally, end your day with a visit to the Akha tribe.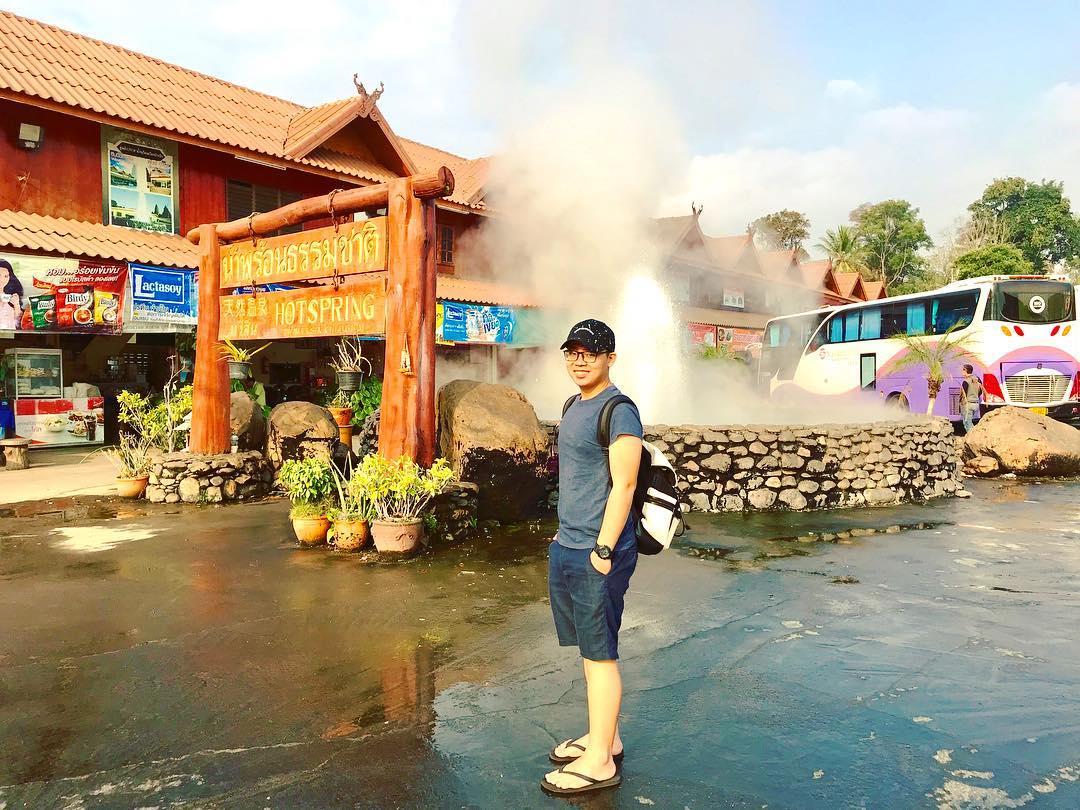 Suggested itinerary #2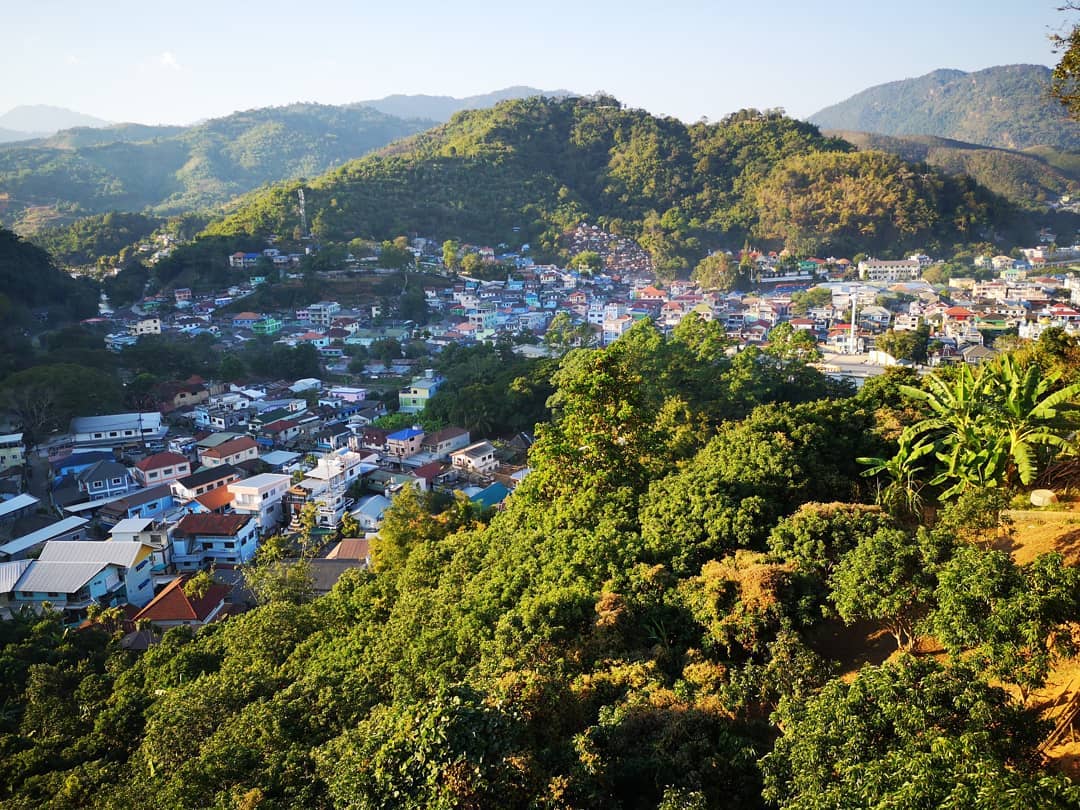 Depart Chiang Rai at the break of dawn and head out to Mae Khachan hot spring. Then journey to Wat Rong Khun to marvel at the architecture. After that, enjoy the Thai culinary art at a local restaurant before exploring the Golden Triangle. Next up, make your way to Mae Sai, the Burma border where you can enjoy shopping at your leisure. Finally, visit the Yao and Akha tribe en route to your hotel in Chiang Rai.Then again, these two are only suggestions, and you, therefore, can adjust the order to guarantee the best experience possible. However, should these two plans pique your interest, pay Inspitrip a visit for an English-speaking-native-guide-included, fully customizable tour of Thailand's most exquisite attractions.