A Detailed Guide To The Best Cafe In Cairns
It may be a long way from Melbourne, Australia's coffee capital, but Cairns is home to some excellent award-winning cafes, espresso bars, and specialty coffee roasters. With such a vibrant foodie culture, finding the best cafes in Cairns can be overwhelming. Fuel your caffeine addiction with these local favorites for a guaranteed quality cup of coffee. If you need to find the best cafe in Cairns, we are pleased to help you outCairns has an established coffee shop scene, and those seeking a caffeine hit will find many trendy cafes on Grafton Street and Spence Street. Not only will you get a strong cup of freshly-ground coffee, but you'll also be spoilt with the breakfast and brunch options dotted across the city. From Blackbird Espresso's sweet coffee to Annee Caphe's delicious Vietnamese coffee. Here is our list of the best cafe in Cairns.
Blackbird Espresso
Blackbird Espresso in Cairns has been named one of Australia's top cafes on Beanhunter.com for three years. Beloved by locals and visitors, Blackbird has its own fairtrade organic house blend, which can be purchased via their website. They also use Misty Mountain milk from Millaa Millaa, which has a natural fat that adds sweetness to the brew. It's this winning combination that has people returning daily for what many say is the best cafe in Cairns.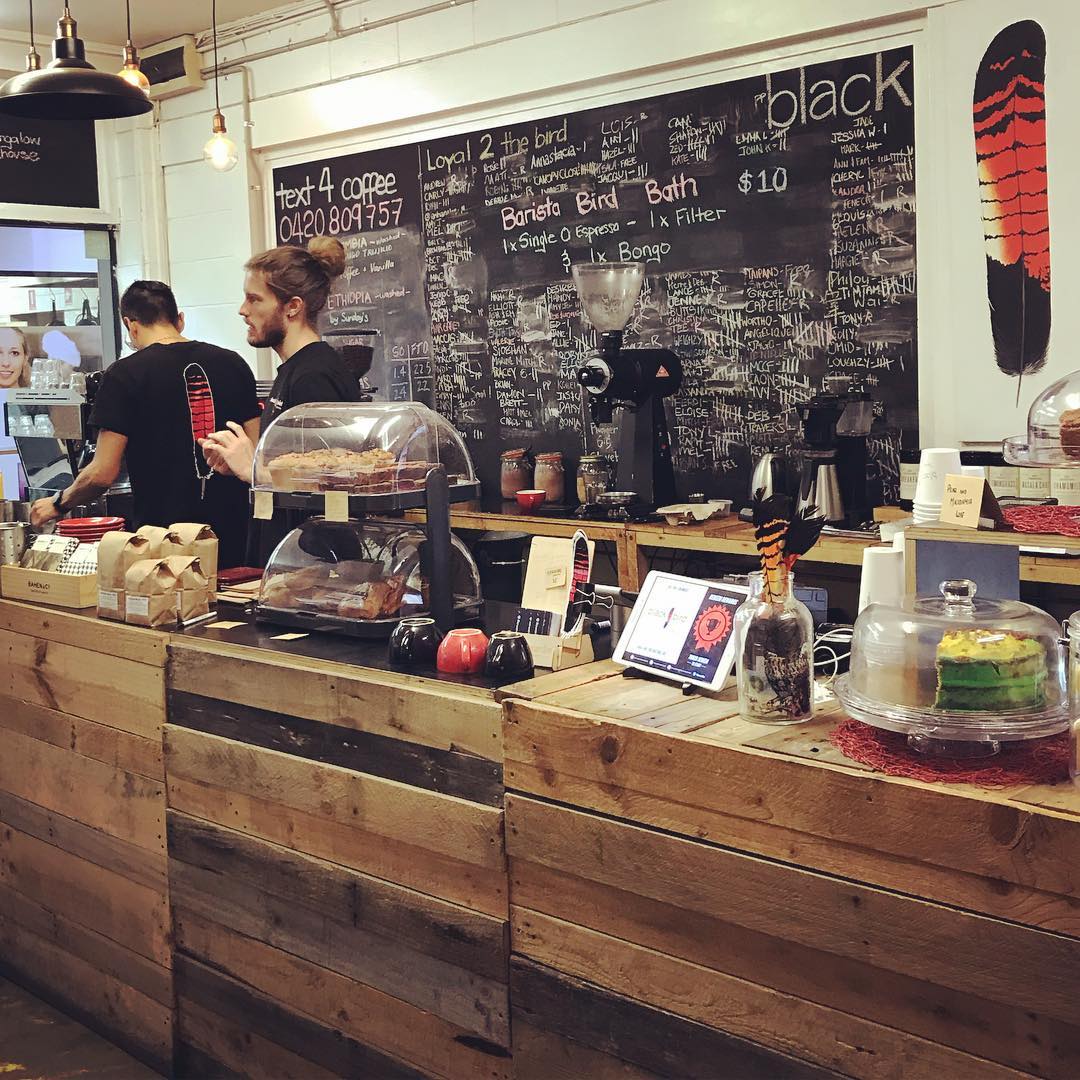 It might be tucked away nicely in one of Cairns's arcades, Oceana Walk, but it shines brightly on the coffee scene. Its strong and delicious blends are served with a smile from the passionate people who work here; and if the blackboard behind the counter is anything to go by, their customers are seriously loyal to the bird. Grab a sweet treat from the delicious selection of goodies that line the bench tops – the fig and walnut bread, doused in local honey is to die for.
Industry One Coffe Roasters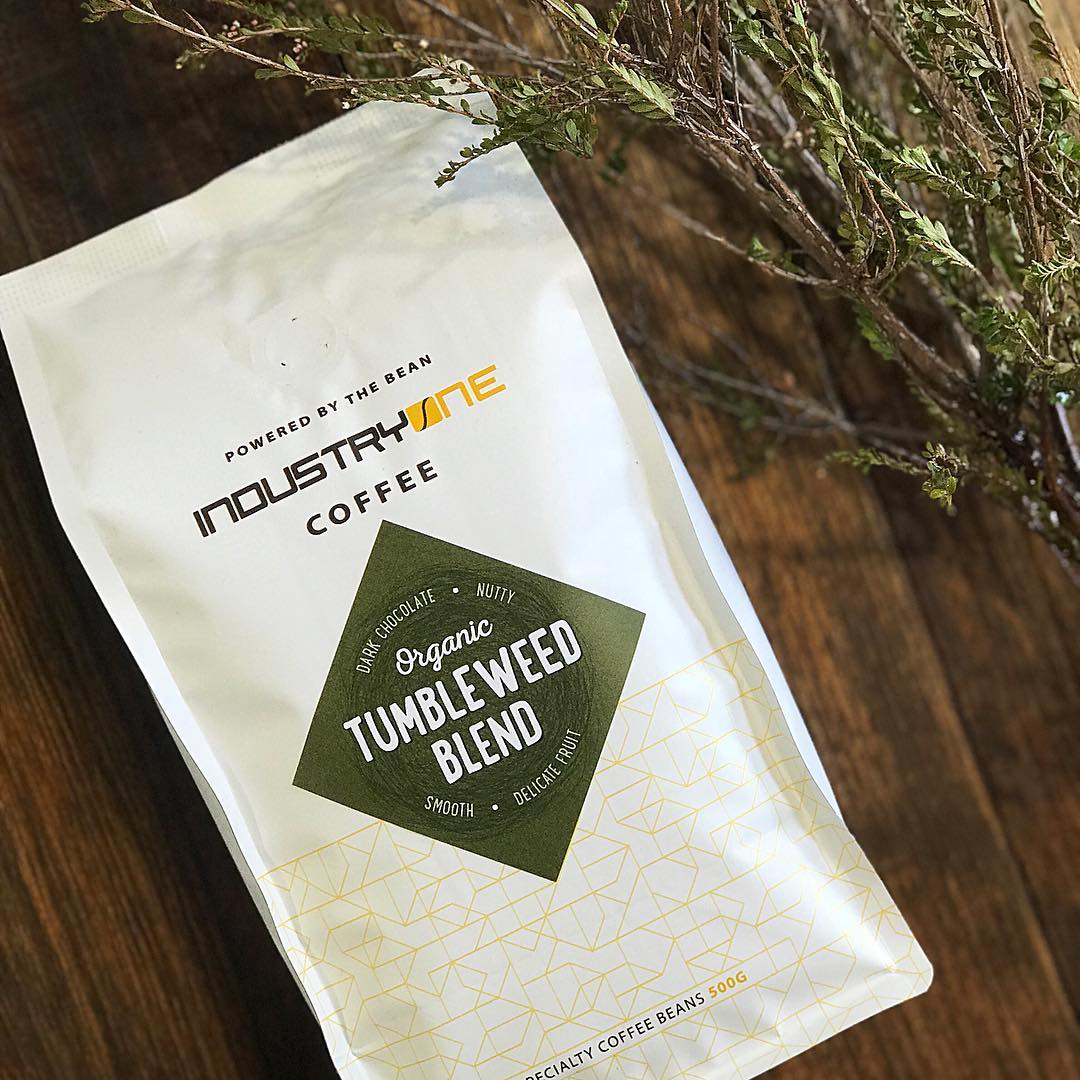 Industry One Coffee Roasters (located on Tingira street) was born out of a desire to develop the Cairns coffee culture, alongside cities like Melbourne and Wellington. They roast multiple fairtrade blended and single-origin coffee beans in small batches. The award-winning Industry One also has a barista school, where you can do a short course or learn milk texturing and latte art practices. Stop by their flagship espresso bar, Portsmith Espresso, inside the roastery to sample their specialty coffee blends. Industry One Coffee is an artisan small batch coffee roaster of specialty grade fairly traded coffee beans. Seasonally select the best green coffee from the best growing regions in the world, producing the best cafe in Cairns. The place is dedicated to bringing you an experience each and every time you drink our coffee.
Smith Street Cafe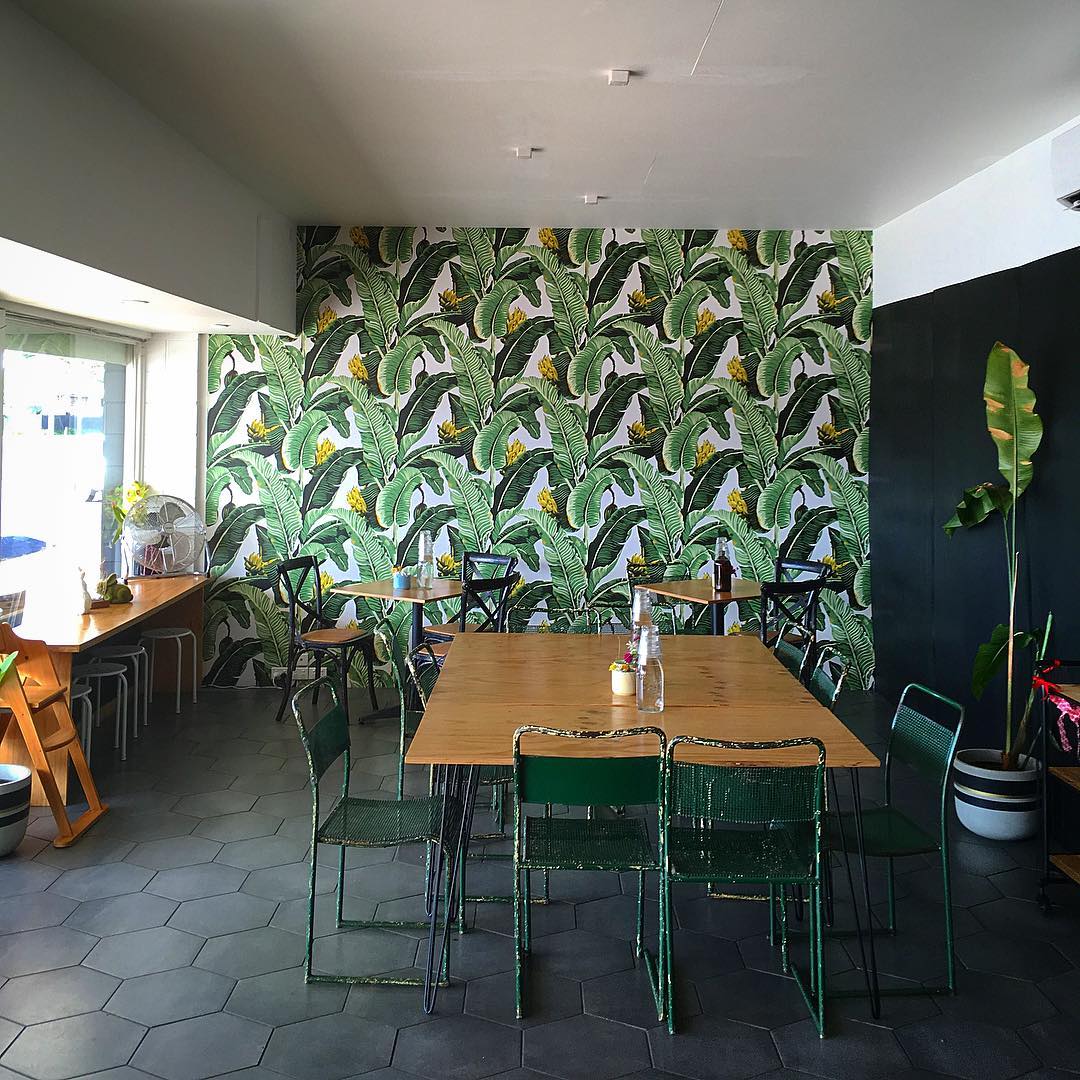 Smith Street Cafe located on Sheridan street was found in the beginnings in 2013 when owner Ainsley White returned to her hometown Cairns after traveling. The Cairns North cafe has since evolved from its small shopfront. It has Expanded due to popularity into the vacant shop next door. Since then Smith Street Cafe has a mission to be completely environmentally friendly, introducing 100% biodegradable cups. The cups are made of bamboo, wheat and straw farm by-products and lined with corn flour instead of plastic. If that's not enough reason for you, the coffee is amazing with an absolutely mouthwatering, locally sourced brunch and drinks menu including plenty of options for vegans and egg lovers alike.
Paradiso Caffe
On our list of best cafe in Cairns, There is Paradiso Cafe located on the deck at Cairns' Centre for Contemporary Arts. If you locate the giant jelly bean statues, you'll find Paradiso. It's as well-known for its fun and tropical palm print take away coffee cups, as it is for its selection of New York bagels. The drinks menu includes smoothies, delicious thick shakes and a range of cold espresso beverages. The signature Paradiso Iced Coffee features espresso, vanilla ice cream, dark chocolate dustings, and a honeycomb crumble.
Sipping Duck
Sipping Duck is a small batch coffee roaster and cafe with two locations in Cairns: in Stratford and Portsmith. They specialize in imported high-altitude coffee beans, which was roasted at their Cairns warehouse. Sipping Duck offer sparkling cold brew coffee on tap, which is exclusive to Sipping Duck. They also have poured over coffee, specialty hot chocolate, and cold drip coffee. But the most important point is that they're known for their colorful latte art. To complement your coffee, choose from toasties, wraps and sweet treats.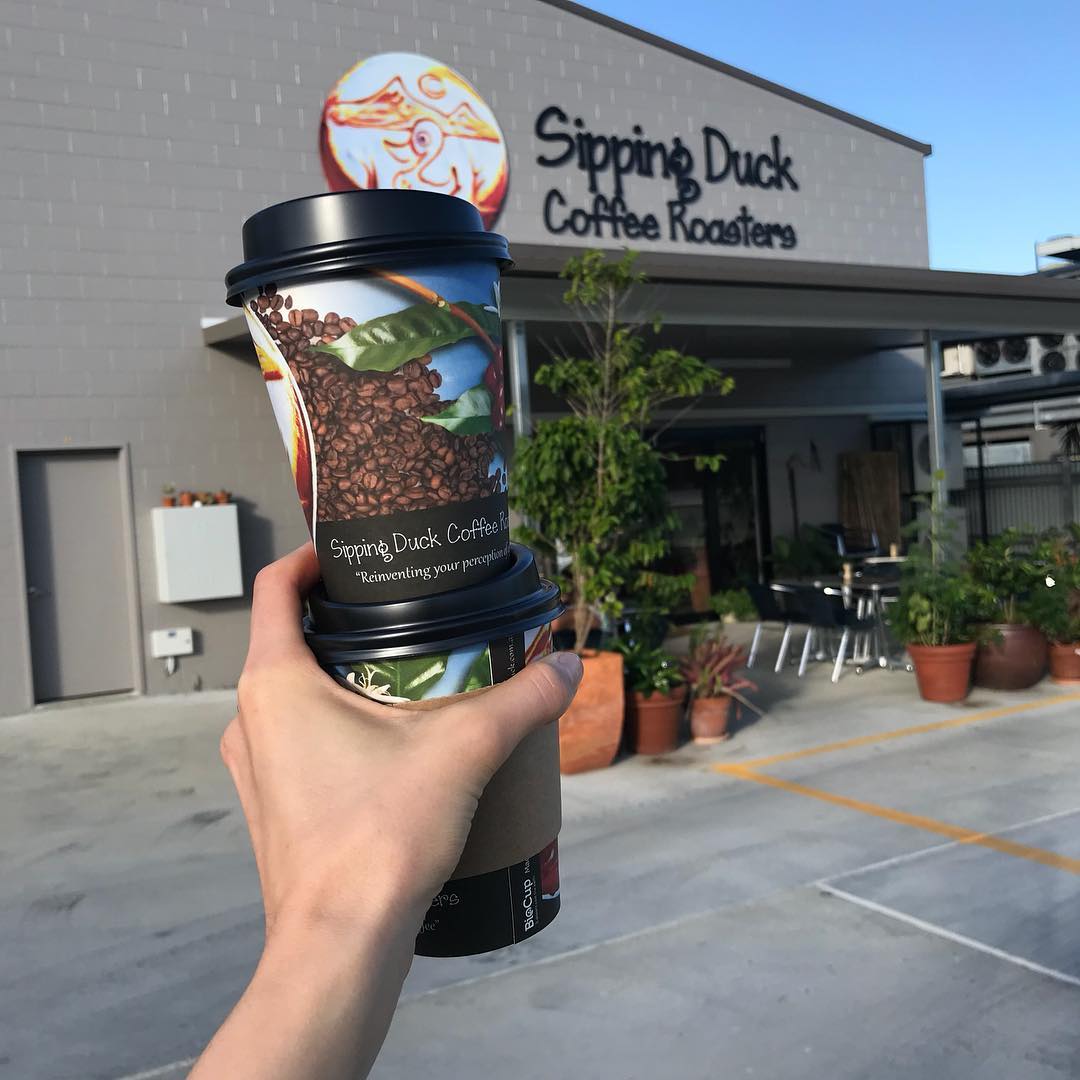 It's all about passion for the creative folk at Sipping Duck. They roast on site specializing in high altitude, specialty coffee but mostly just make a good ol' strong cup of your favorite hot beverage. Cold brew lovers can also rejoice with a range of choice, including their famous and exclusive sparkling brew. If you're after dessert in a mug, pick from dark, milk or spiced hot chocolate or take it up a level with the decadent Submarino – real chocolate with steamed milk. Keep an eye out for Sipping Duck at their two locations, Stratford and Portsmith, or you may miss the best cafe in Cairns.
Caffiend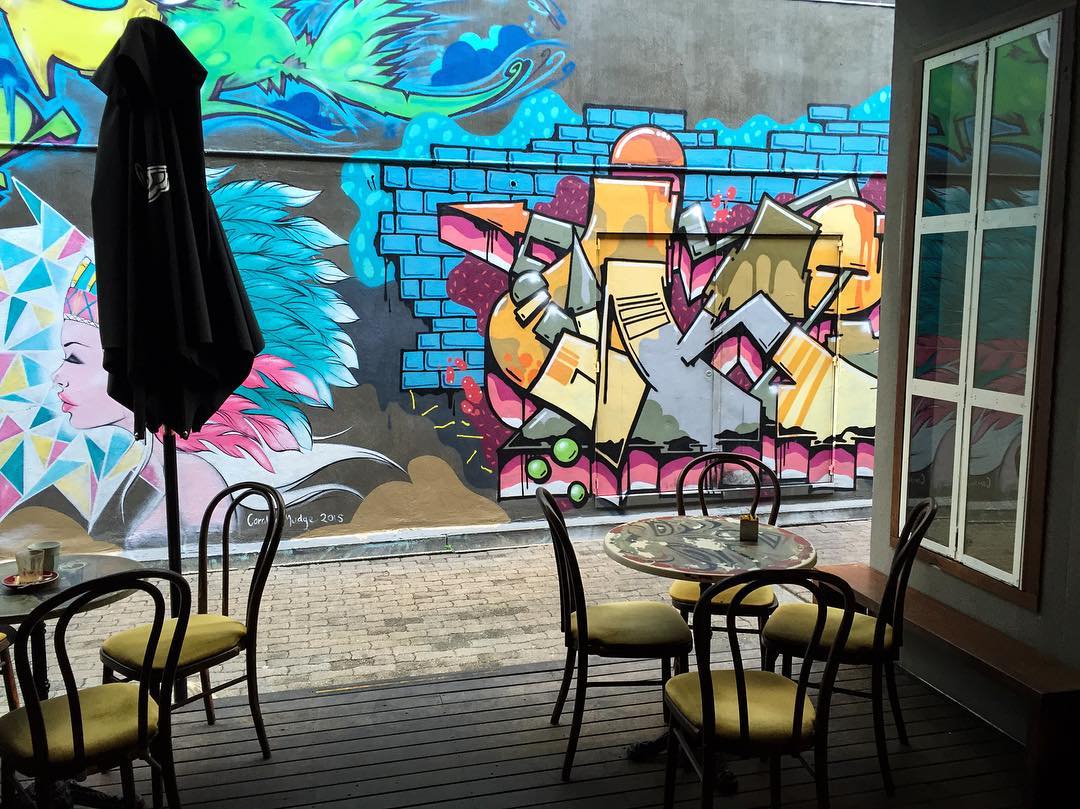 If coffee, art, food, and music had a home in Cairns, it would be Caffiend. This mega hotspot is a favorite for many locals and bursts at the seams most weekends with hipsters, post-yoga-goers and lots of other regular, just-as-rad people. The uber cool cafe prides itself on exceptional coffee proudly supporting the local Tattooed Sailor Coffee Roasters and describe their food as 'unapologetically seasonal'. The food looks as good as the art on the walls and the flavors pack a real punch too. Located on Grafton Street, Cairns. They serve specialty blends for black (Maiden Voyage), white (White Label) and filter coffees, as well as single origin roasts. Their coffee menu includes bowls for "milky coffee" varieties, cold drip and a coconut latte, which features their homemade coconut caramel sauce. It's definitely one of the best cafes in Cairns.
The Chamber Room
The Chamber Room warns its visitors that it's not a cafe, so don't expect syrups or babycinos. Instead, it's a specialty espresso and brew bar. The espresso bar uses specialty coffee blends from Code Black Coffee Roasters — a Melbourne favorite — as well as decaf from Industry Beans, another renowned Melbourne roaster. Filter coffee is the name of the game at the brew bar, which includes specialty blends from top Australian roasters like Proud Mary and Axil. The Chamber Room also serves tea, handcrafted hot chocolate blends, and allergen-free foods.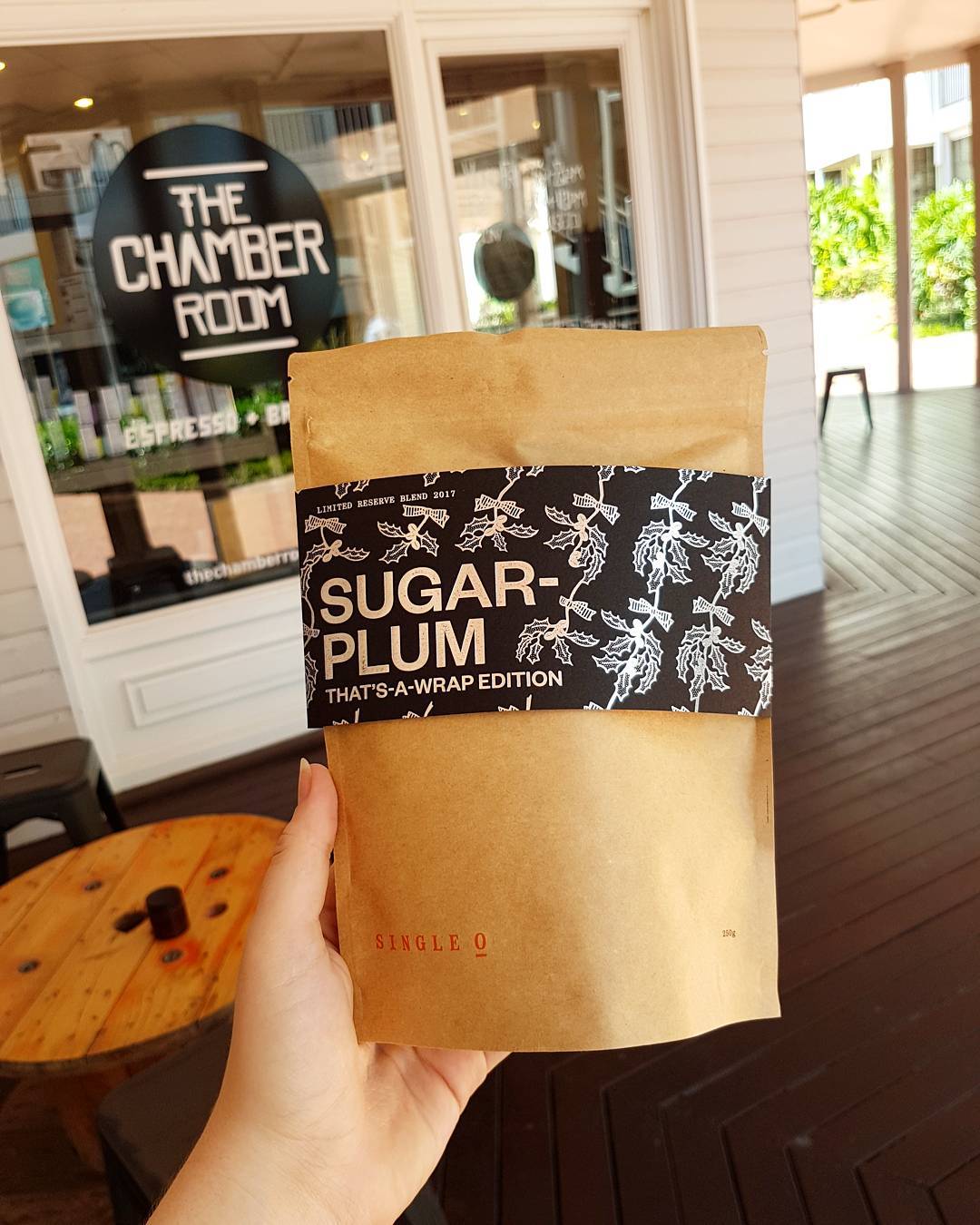 By now you could be questioning whether you're in Melbourne or Cairns with the abundance of laneway cafes. Set in quaint Village Lane this specialty espresso and brew bar is a locals delight. Despite being somewhat tucked away in the heart of the city, there's a constant flow of people after a steaming mug of hot, strong coffee. They are a no-nonsense coffee house with no milkshakes, no syrups, and no babycinos; just quality coffee. For those wanting to learn the art of coffee making, The Chamber Room also runs a Brew School offering a range of classes for varying skill levels.
Wharf One Cafe
Set on the waterfront of Trinity Inlet, you can choose to sit and bask in the sun while watching the boats go by, or catch a cool breeze in their cleverly designed undercover area. Wharf One is dedicated to sourcing local produce from their Mourilyan grown Mandella Coffee and Cairns wood-fired bread through to Mungalli Dairy products and seasonal fruits from across the region. If you were intending on just grabbing a coffee you may need to rethink your plans once you glimpse their tasty menu.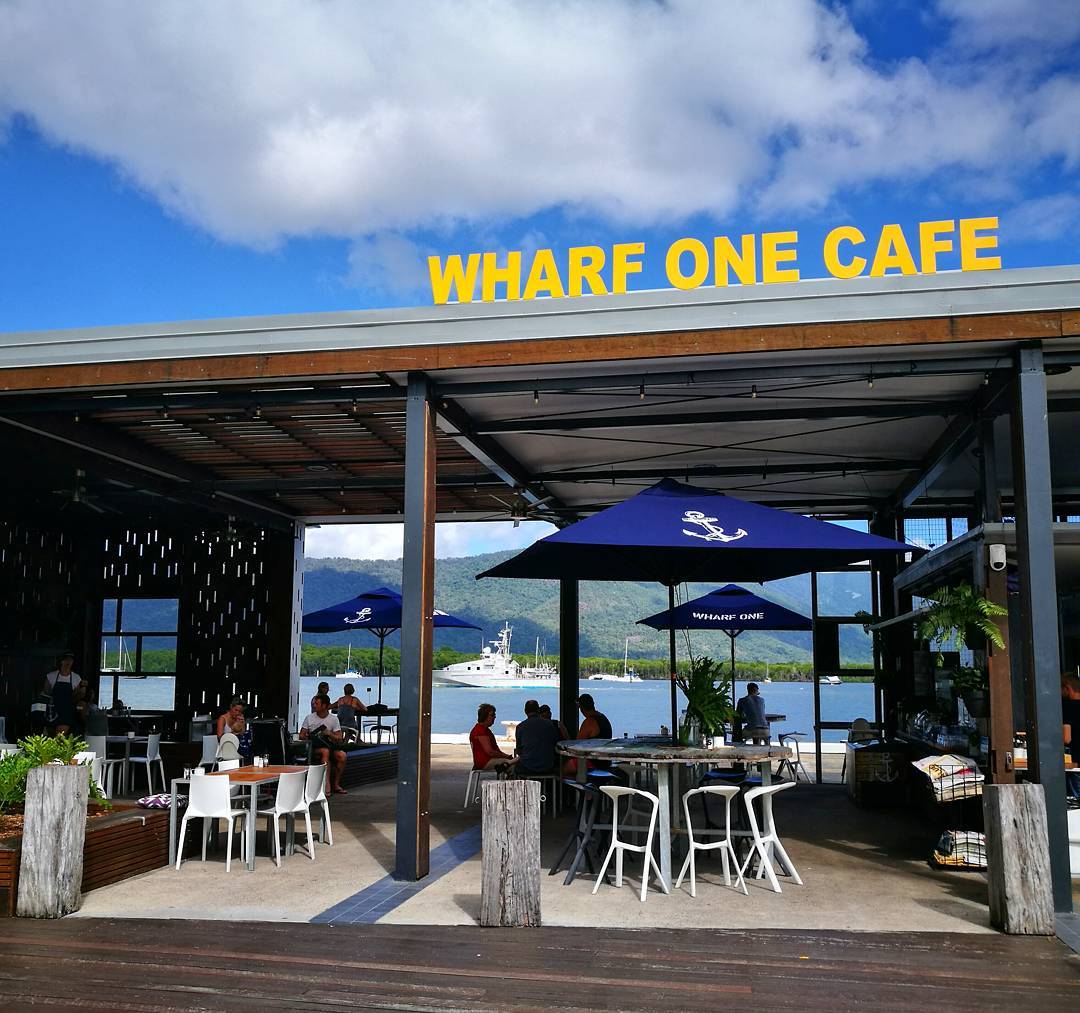 For those with little ones, the epic Fig Tree Playground just outside is the treehouse your kids have always dreamed about; so sit back, relax and savor your cappuccino while the kids play. Wharf One wants to be a venue that was affordable and family-friendly, but that also served a modern and uncomplicated breakfast and lunch menu. Fortunately, they've done just that. They also proudly support other local businesses, including Madella Coffee. Caz and Will worked with Madella to develop their coffee roast, which is grown, processed and roasted on their own North Queensland farm.
Pete & Paulz Breaky Bar
With loyal customers that come back time after time, Pete and Paulz Breaky Bar on 35 Sheridan Street serve generously sized meals with coffee that won't leave you disappointed. Reopening on March 5, 2015, this cafe specializes in everyone's favorite old-fashion style breakfasts. Mince on toast, omelets, pancakes, eggs, sausages and all the bacon a meat-eater could ever need, your traditional breaky will be cooked to perfection and on your plate in no time. If you can't decide on what you want Pete and Paulz also feature daily blackboard specials. With specialist coffees and teas, you simply can't go wrong with this old-school breakfast. This cafe is open bright and early from 5 am until 12 pm every day except Tuesday.
The Lillipad Cafe
Located on Grafton street, The Lillipad Cafe has been serving Cairns locals and visitors since 2003. It's known for its funky decor, international, and big portions. For breakfast, you could sample a breakfast burrito, the Turkish breakfast or shakshuka. The drinks menu includes fresh leaf tea, as well as iced drinks like an iced mocha or chai. Lillipad uses local companies — Misty Mountain Jersey Milk and organic Mungalli Creek — for all of their milk needs.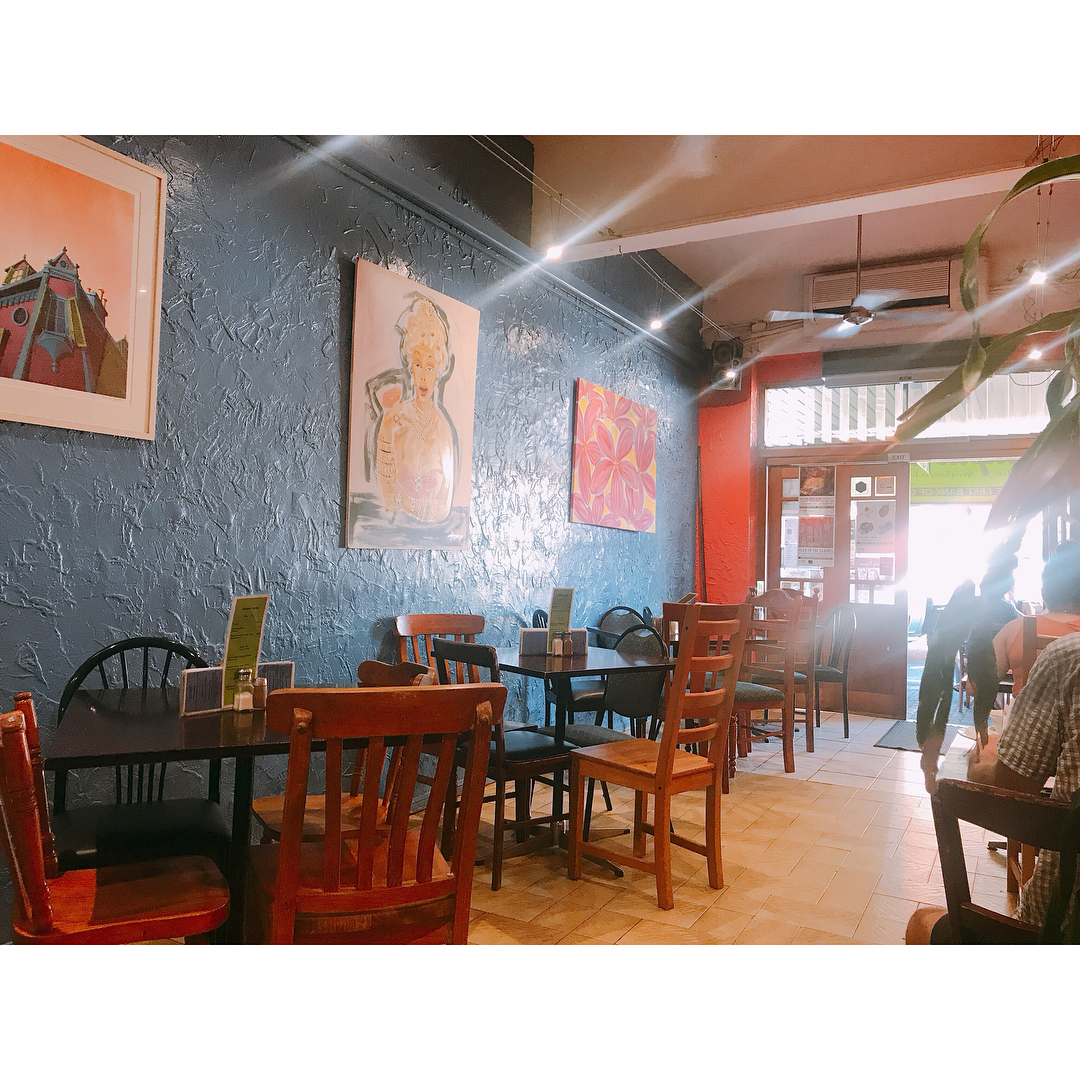 The Lillipad Cafe cook up hearty breakfast and lunch platters big on flavor and light on your wallet. They know how to keep you happy. Their staff hail from every corner of the world and we bring our love of international flavors to your plate. Come to enjoy classics like eggs Benedict and French crepes and reinventions like our eggplant babushka and huevos rancheros. You could eat with us every day for a month and never eat the same thing twice.
Annee's Caphe Sua Da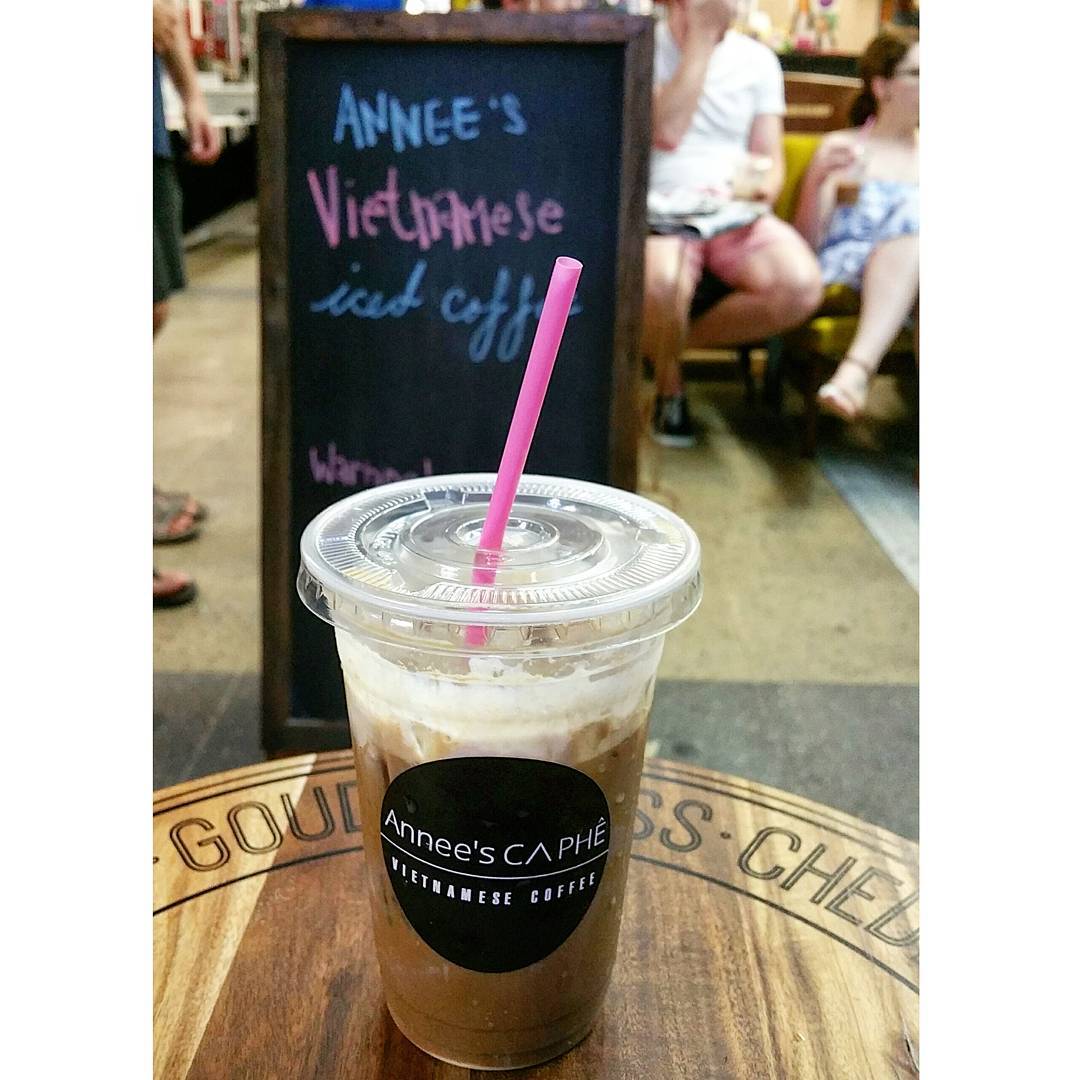 The warm, tropical climate of Cairns doesn't always lend itself to the desire for a hot coffee. Luckily for you Annee's offer a refreshing alternative to your usual steaming beverage – deliciously cold, Vietnamese iced coffee. Open Wednesday to Sunday at the Grafton Street entrance to Rusty's Markets, This hideaway will knock your socks off with deliciously cold, Vietnamese iced coffee. The bubbly staff can help you decide between the traditional Caphê Sua Da with condensed milk, creamy chai or lightly spiced turmeric latte with coconut before you venture into the weekend bustle of Rusty's. Most start their weekends in Cairns with a trip to Rusty's Markets to grab their fresh fruit and veg for the week.
Ozmosis Cafe Kitchen
You can describe Ozmosis Cafe and Kitchen (1/116 Collins Ave, Edge Hill) with one simple word – "Yum". Utilizing fresh produce, Ozmosis is able to create innovative meals that won't ruin your budget. If you need to wake your stomach up gently; try something from the cafe's 'Light Start' range, like their toasted granola panna cotta, 9 seeds, organic yogurt and goji berries with fresh rainforest honeycomb. Or if your stomach is up and angry, why not indulge in some Byron Bay smoked bacon, wilted spinach, crushed avocado, scrambled eggs, all served on a truffle buttered brioche bun. Once you've filled yourself up on this great tasting food the only thing you will be wishing for is a bigger stomach.
Re:hab Cafe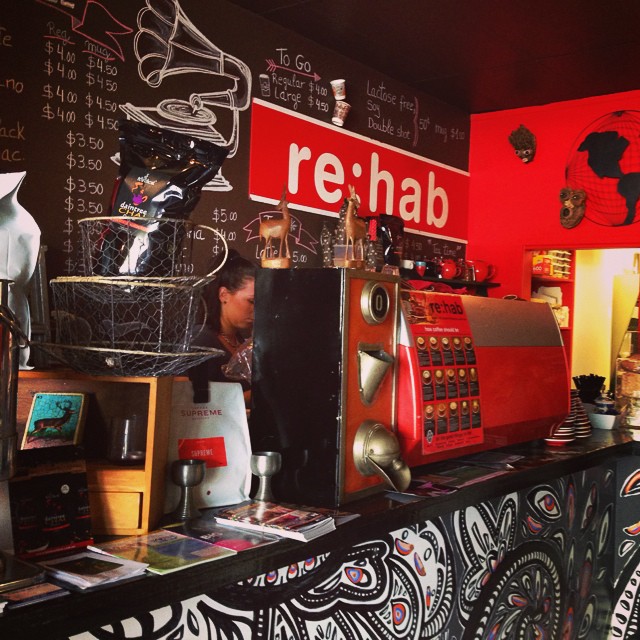 Featured on the Sunrise Morning Show, you don't have to be a Cairns local to know just how great Re:hab Cafe breakfasts can be. Located on Shop 3 Bolands Centre, Lake Street. Famous for their now nationally known bacon and egg roll, this cafe definitely has more than meets the eyes. For those who need a little more, Re:hab's breakfast menu is where it's at. From fresh muffins and cakes for those wakes up early to freshly squeezed juices and delicious smoothies, it's all here at Re:hab. Choose between all of your breakfast favorites and their rehabilitation special, but don't forget to check out the add-ons to truly make your breakfast unique. Re:hab Café will kick-start your morning with your favorite java, quirky coffee art, and service with a smile. It is a hot favorite in Cairns, it's maybe one of the best cafes in Cairns.
Bang and Grind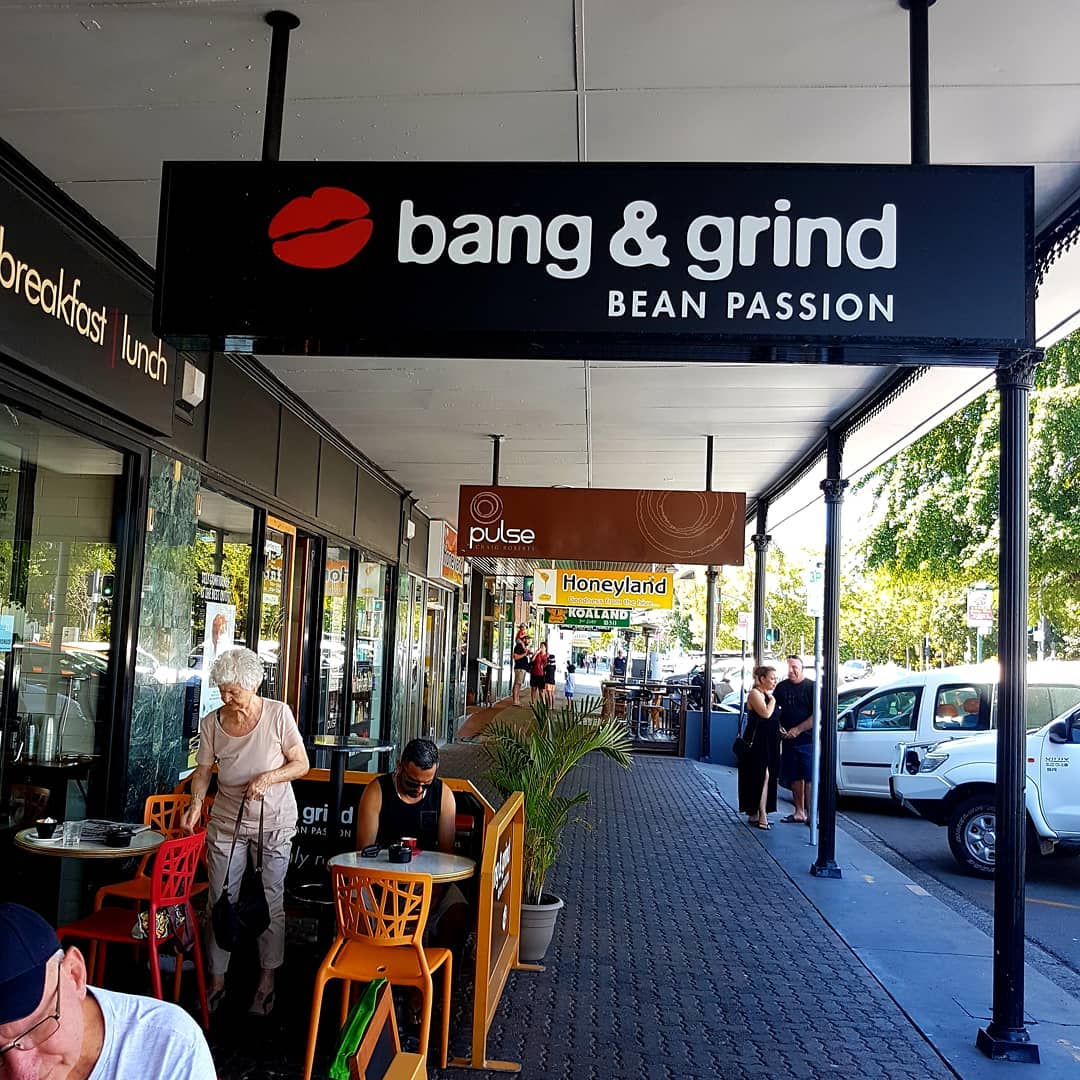 Open for breakfast and lunch daily with great coffee, Bang and Grind is a popular breakfast spot in Cairns. You can find the place on Spencer street, Cairns. Not only offering the classics, Bang and Grind also offer great food at a great price. Bang and Grind serve two different coffee blends from Ransom Specialty Coffee Roasters, who are also locals. Their coffee menu includes the classics, as well as Turkish coffee, turmeric lattes, Frozitos (decadent frappes) and iced coffee. Enjoy your coffee to go or with a dish from the extensive breakfast and lunch menus. Unique dishes include the breakfast banana split and the buttermilk pancakes, where you choose from a selection of toppings.
Ten One Twenty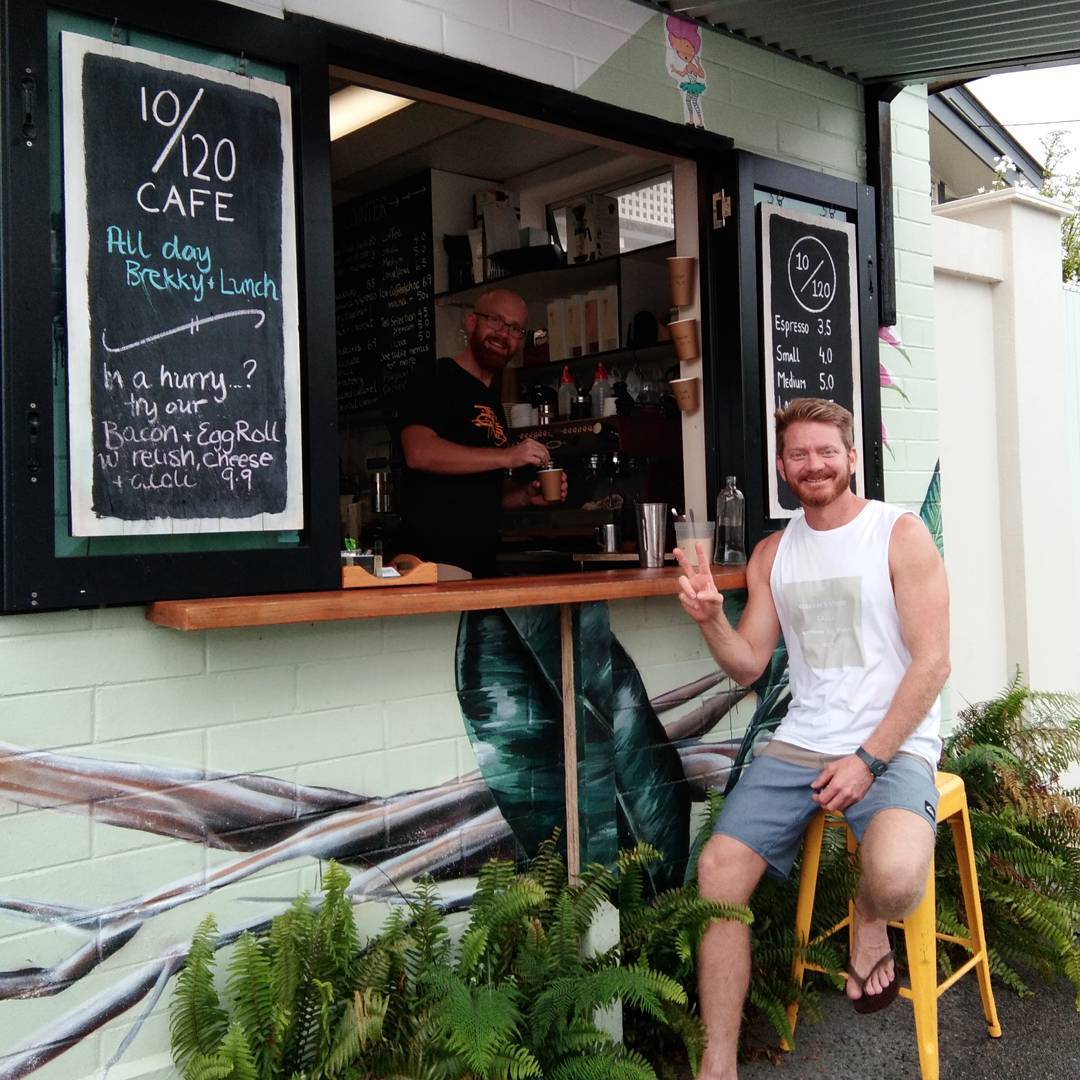 Known across Cairns for their "kick-ass espresso". Ten One Twenty will help you start your morning the right way – with coffee. Located on 10/120 Collins Ave, whether you like pourover, filter coffee or a cold brew, it's all here and it's all good. But, the taste sensation doesn't stop there. Ten One Twenty has an all-day breakfast menu that you will want to take your time working through. Starting off with a traditional Brekky Plate that includes poached eggs, sourdough toast, shaved prosciutto, avocado, and a herb salad; your stomach might be full but your mind will want to keep on going. Their most recent breakfast special included Turkish style beans, chorizo, poached eggs served on sourdough. If your mouth isn't watering now, you may as well stay in bed.