A Detailed Guide To India's Golden Triangle
Have you ever thought about making a trip to India, but didn't know where to start? This is a real headache as there are so many amazing things to do! Which attractions should you visit in a country with nearly five thousand years of history? If you can't make up your mind, start with the tried and true choice: visit the Golden Triangle, the most popular tourist circuit in India. The route is comprised of three of the best places to visit in India. Head to Delhi which hosts one of the world's most ancient and lively capitals. After that, stop by Agra to behold the most gorgeous mausoleum on earth and a nearby imposing fort. Finally, you can conclude your memorable trip by visiting Jaipur whose legendary Pink City will leave you in awe. Pack your backpack to discover India at its best, but before that, read this detailed guide to make the most of your Golden Triangle tour.
The great market of Old Delhi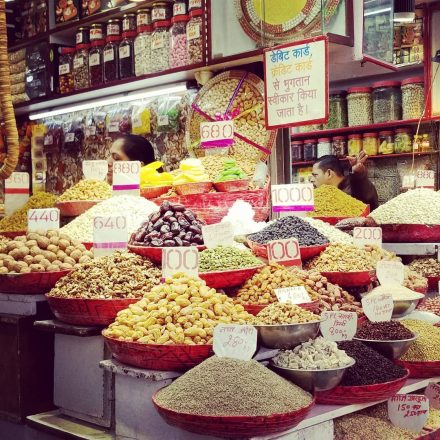 Delhi is both a city and a union territory containing India's capital. Its history dates back to as early as the 6th century BC, guaranteeing that there are a lot of ancient remains and monuments to behold. If you are interested in history, head to the Chandni Chowk market in the heart of the Old Delhi. It was built during the reign of the great Mughal emperor Shah Jahan who also ordered the construction of the Taj Mahal. Similar to many of the emperor's architectural masterpieces, Chandni Chowk was and still is a beautiful and vibrant market. Today, it is one of the main attractions in the area. The markets is particularly famous for stalls selling exotic spices that medieval European noblemen were madly in love with. If you want to try a snack other than spices, try the mouth-watering parantha, the region's specialty flatbread.
Qutb Minar complex awaits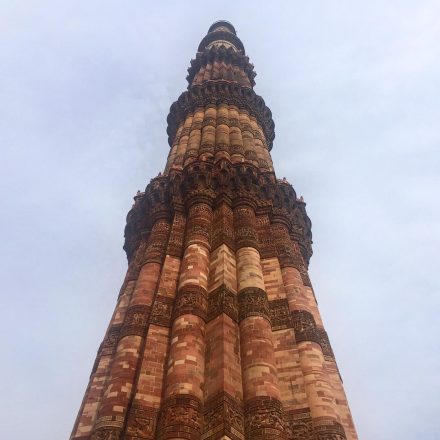 The Qutab Minar complex is an amazing destination that you shouldn't miss out on. This is the best recommendation for those that run short of time visiting Delhi. The complex is a collection of splendid monuments and buildings constructed over numerous dynasties of India. It is perhaps second only to the Taj Mahal in terms of popularity. The highlight of the complex is the Qutb Minar which is 72.5 meters high and made of sandstone and marble. Its first story was created in 1192 and how such a massive tower could be built at that time remains a source of fascination. Nearby is the renowned iron pillar of Delhi. Reaching 7.21 m in height and up to 6,000 kg in weight, the pillar was raised more than 1600 years ago. But what has really mystified and captivated everybody is that it has stayed largely free of rust during all that time, another riddle that can't be easily solved. Perhaps you might be the one to crack the code when you see the structures for yourself. Another important part of the complex are the tombs of the many rulers of ancient kingdoms in what is now India. They are all fit for kings, meaning there are a lot of ornate interior designs to see and interesting facts to learn. Other exciting places you should visit in Delhi include the architecturally marvelous Red Fort; the Jama Masjid, India's largest mosque capable of holding 25,000 people; Raj Ghat, the cremation site of the country's great leader Mahatma Gandhi; and Humayun's Tomb, the magnificent garden tomb.
The Taj Mahal: An extravagant love story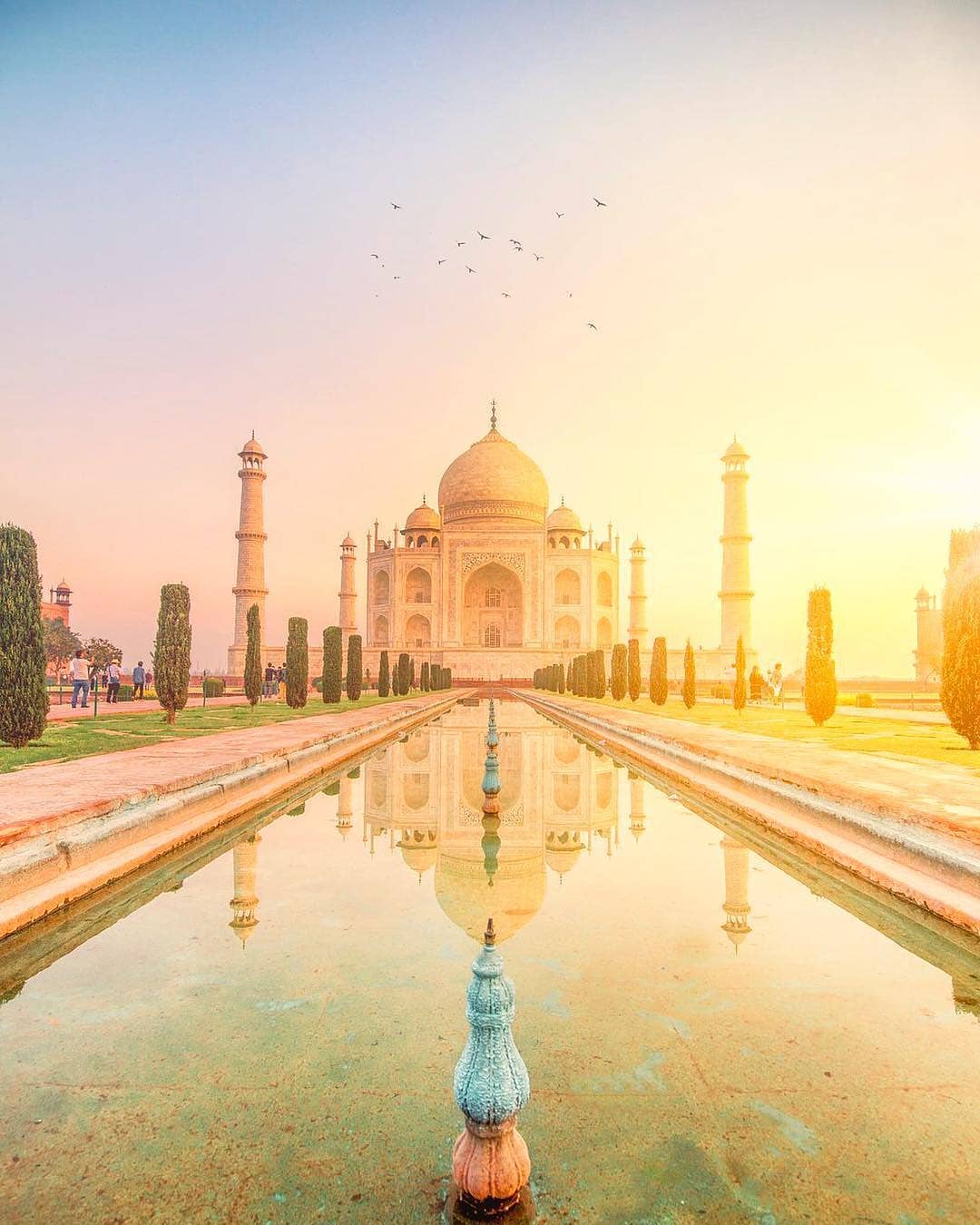 Approximately 200 kilometers south of Delhi lies the glorious Taj Mahal. India's most famous monument, it has transformed Agra from an often forgotten town into the must-visit place for every tourist to the country. You can travel to Agra from Delhi by all means of transportation, but the most common choices are trains and cars going through the Agra Cantt railway and Yamuna Expressway respectively. The love story behind the Taj Mahal is well-known, but the scale of its construction is perhaps less so. It took 20,000 artisans laboring for 22 years to build the magnificent memorial out of ivory-white marble. The result was an unparalleled architectural masterpiece. The beautiful 35-meter-high marble dome of the Taj Mahal has long been an instantly recognizable structure. Watching it change color at sunrise and sunset has long become a popular activity for locals and tourists alike, a ritual only found in the Taj Mahal. As usual, the beauty of the exterior and interior decorations of the mausoleum are simply out of this world. Words can't do justice to the grandeur of the site's countless delicate carvings, elaborate paintings, masterful calligraphic inscriptions and more. You have to experience it yourself to get a full sense of how extravagant the "Crown of Palaces" is.
Agra Fort: Citadel of old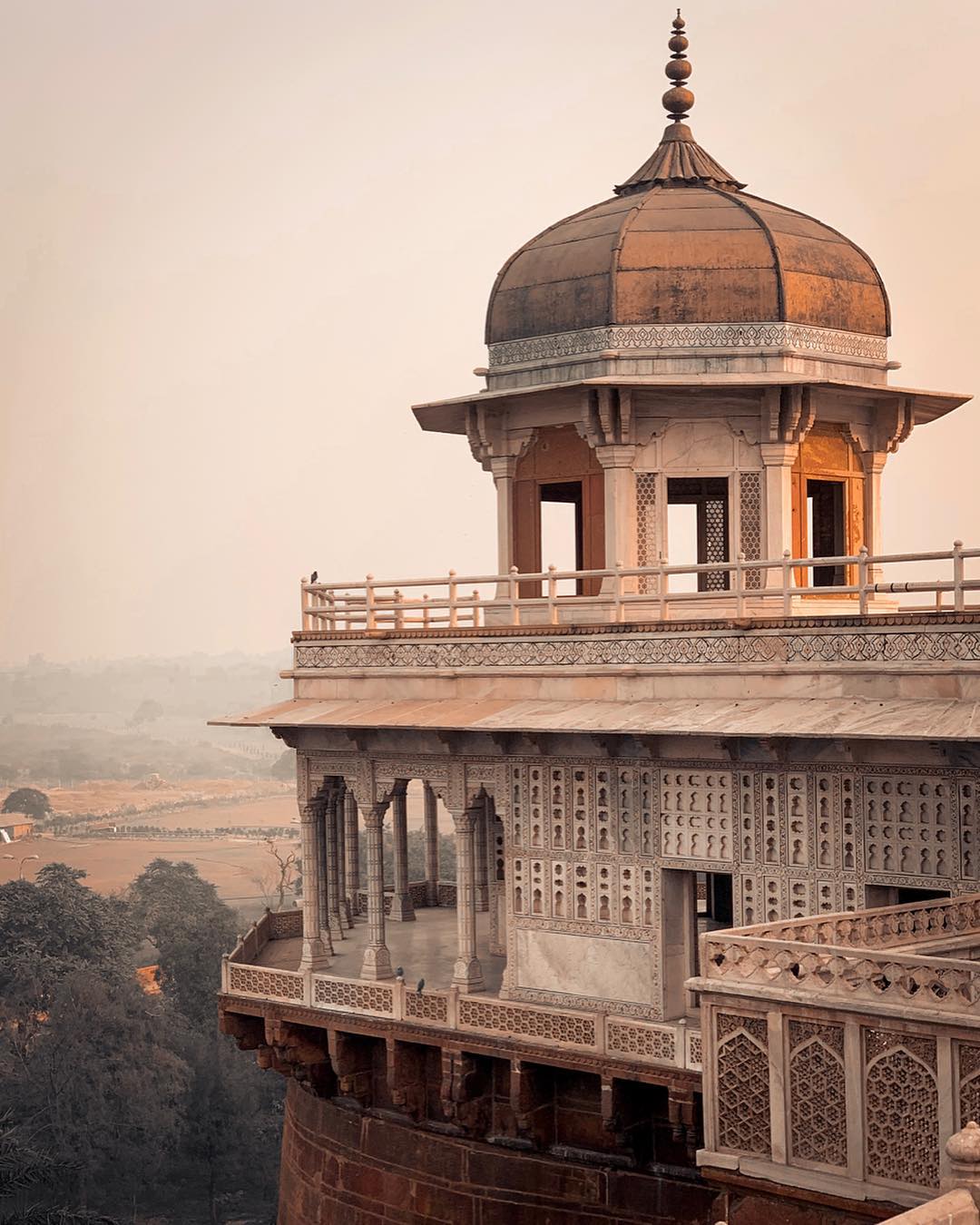 Two and a half kilometers west of the Taj Mahal stands the imposing Agra Fort. A massive 21-meter-high wall, the likes of which President Trump would dream of, surrounds and protects the fort against all threats.  From afar, you can see the crimson wall that is made of sandstone looms defiantly. But the Agra Fort is more than just a big and beautiful wall. As the residence of Mughal royal families, the fort contains innumerable lavish courtyards, mosques & chambers. They are all adorned with gold and gemstone ornaments, intricate etchings, wonderful floral inlay work and other regal decorations. Representing a treasure trove of India's rich and diverse arts, Agra Fort definitely must have a place on your Golden Triangle tour. Aside from artistic beauty, the fort is also witness to a lot of important events in the history of India, subject to many occupations and upheavals. Therefore, a tour of the fort will give you a new perspective on both the past and the present.
The Pink City of Jaipur: Shatter the veil of secrecy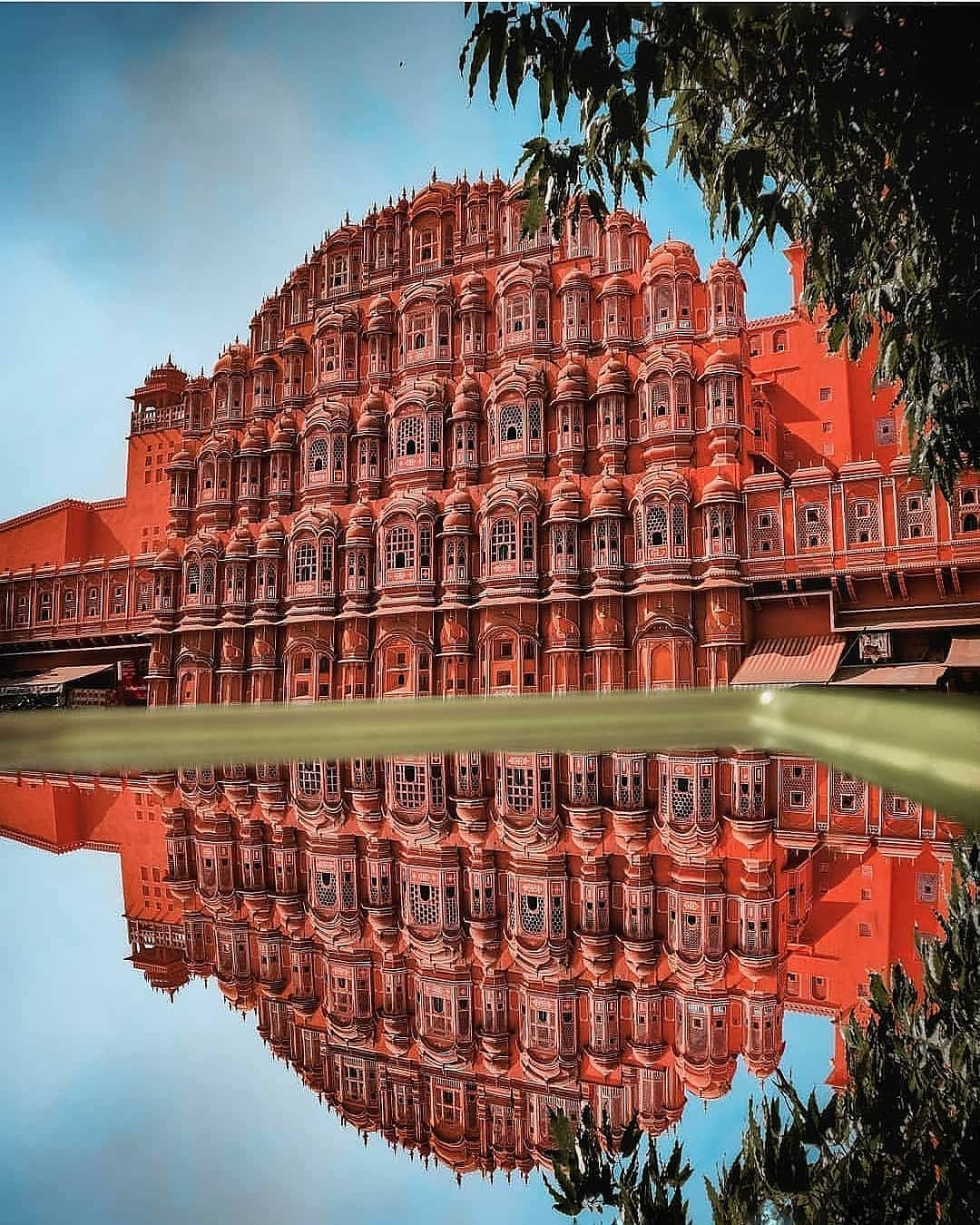 Jaipur, aka the Pink City, is the last stop of your tour. 280 km southwest of Delhi, the city derives its name from the dominant color of its buildings. It hosts many captivating places that are worth a visit. A popular attraction is the Hawa Mahal, a palace built exclusively for royal ladies in the 19th century. What is so intriguing about the structure is its unique honeycomb structure with 953 intricately designed windows. The purpose of such design is to allow the women to observe life outside their palace without being seen. Just staying next to the windows would give you a great insight into the life of fair ladies who yearned for a normal life. Next to the Hawa Mahal is the City Palace, a colossal palace complex. Arriving here, you would have a golden opportunity to behold a maze of lavish and sumptuous palaces. As is the case with other Indian heritages, their beauty is beyond words and a constant source of admiration.
A few tips to remember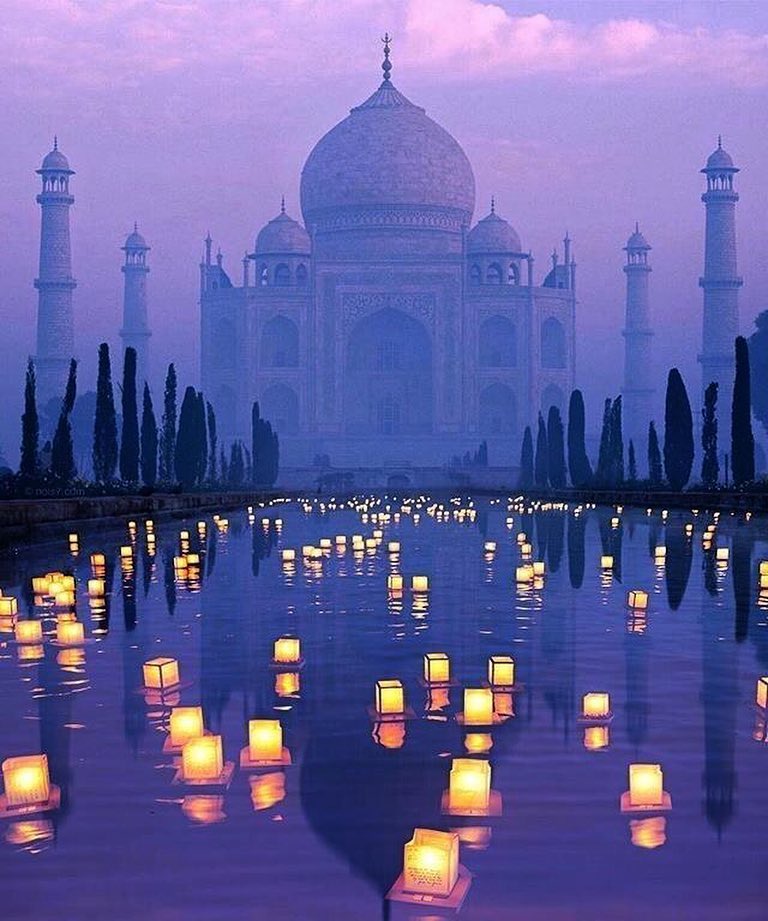 - The best time of the year to sign up for a Golden Triangle tour is between November and February. The rest of the year can get rainy or excruciatingly hot. - In reality, most attractions in India have flexible opening and closing hours. They are mainly available from sunrise to sunset, especially the Taj Mahal. - Though no dress code for women is enforced, it's best to play it safe and dress appropriately. - Security at important places, such as Taj Mahal and Agra Fort, is very tight with multiple checkpoints at the entrances. You can only bring in small bags containing essential items like mobile phone, camera, and water bottle. - Unlicensed tour guides are a typical sight in most places of interest in India. Don't fall for them.