A detailed guide to have the Best Blue Mountains Tour
Take the Blue Mountains Tour! You are reaching one of the most attractive tourist destinations in the world! Blue Mountains,one of top amazing attractions in Sydney, the World Heritage site, is not just created by "blue" color by its call, it also consists of different other colorful elements like turquoise water, blue sky, green forest, brown cliffs and canyons, or silver vaporizing mists from waterfalls. The Blue Mountains is also famous for its excellent ecosystem, a combination of a healthy nature and diverse local fauna like kangaroo, cockatoos, koalas, native birds, ….Spending only one day at the Blue Mountains makes you feel like just coming back from "Utopia". Nice weather and great temperature make you feel refresh, motivated and energetic. The Blue Mountains is the must-see-spot for any travel lovers. Check out these ultimate tips in order to have the most successful fresh air trip:
1. What should you expect to explore if you choose the one day Blue Mountains tour?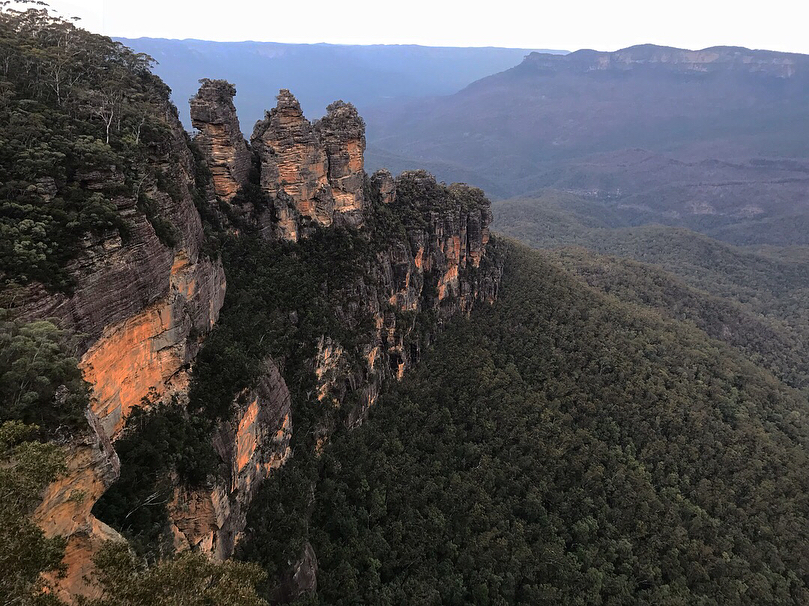 Through the best Blue Mountains tours, a passionate and informative tour guide will lead you to different intriguing spots along with indigenous people legends. It takes you about 11 hours to completely immerse yourself in a natural scene and discover the best things to to at Blue Mountains. You are picked up at your hotel around 7:45 am then head to the Blue Mountains from center Sydney. Throughout the whole day, first you will stop at Kings Table to visit wild animals and see the whole view of the Blue Mountains from Evans Lookout. Then you will stop at Echo Point to get to know Three Sister sandstone formation not just by its look but stories. Next you will trek through Wentworth Falls and have lunch at Leura. Visiting famous Katomba Falls will also be one of the most interesting parts in your trip. Marvel at man-made Scenic World thrilling rides. Finally, back to city by getting on the Paramatta River cruise and stop at the Olympic Park on the way.
2. What could you see from Evans Lookout?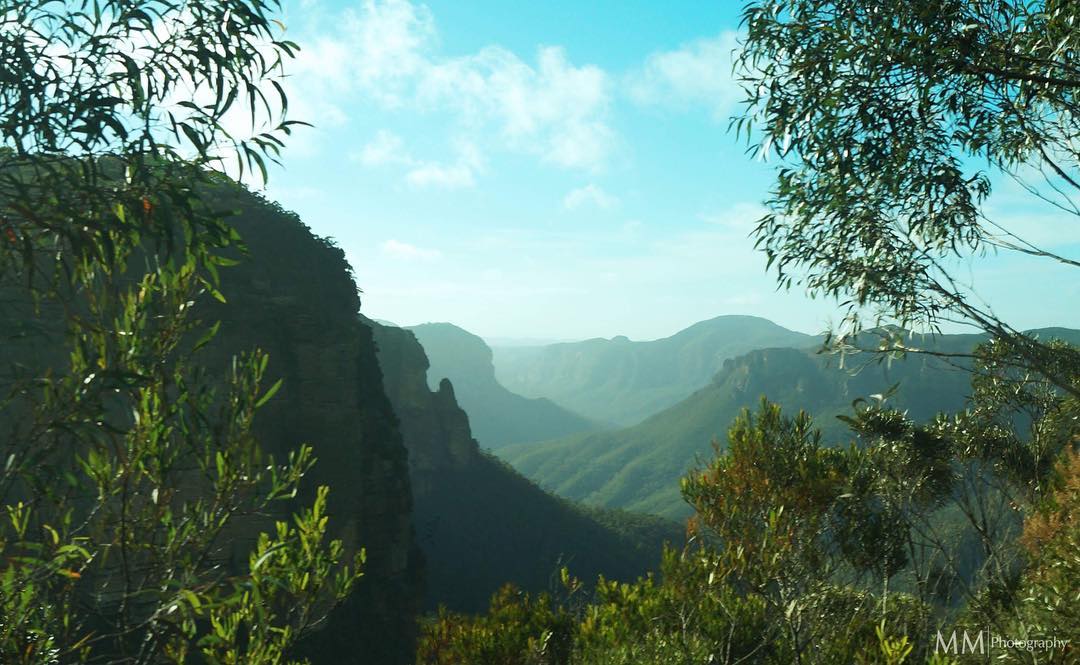 Though there are many lookouts in the Blue Mountains with stories behind them, Evans Lookout is the best of them all. George Evans, a solicitor discovered Evans Lookout and Grose Valley in 1882. That is why his name is attached to this point. Particularly, you will get the best views from this point at the sunrise and sunset when a wide range of sandstone cliffs gain its most beautiful look. Evans Lookout is definitely one of the first visiting spots in the Blue Mountains tour. There are many walking tracks from Evans Lookout, including Grand Canyon Circuit walk (about 6km) to valley and trail to Govetts Leap. The Evan Lookouts to Govetts Leap route will take your breath away at its twist and turn. Distinctive wildlife and panoramic view make this point so unique. On the other hand, Grand Canyon Circuit walk offers tourist adventurous and thrilling feeling. You can try rock climbing and abseiling down its cliffs. Grand Canyon Track has been well-known among hikers since 1902.
3. Myth or fact: Stories at the Blue Mountains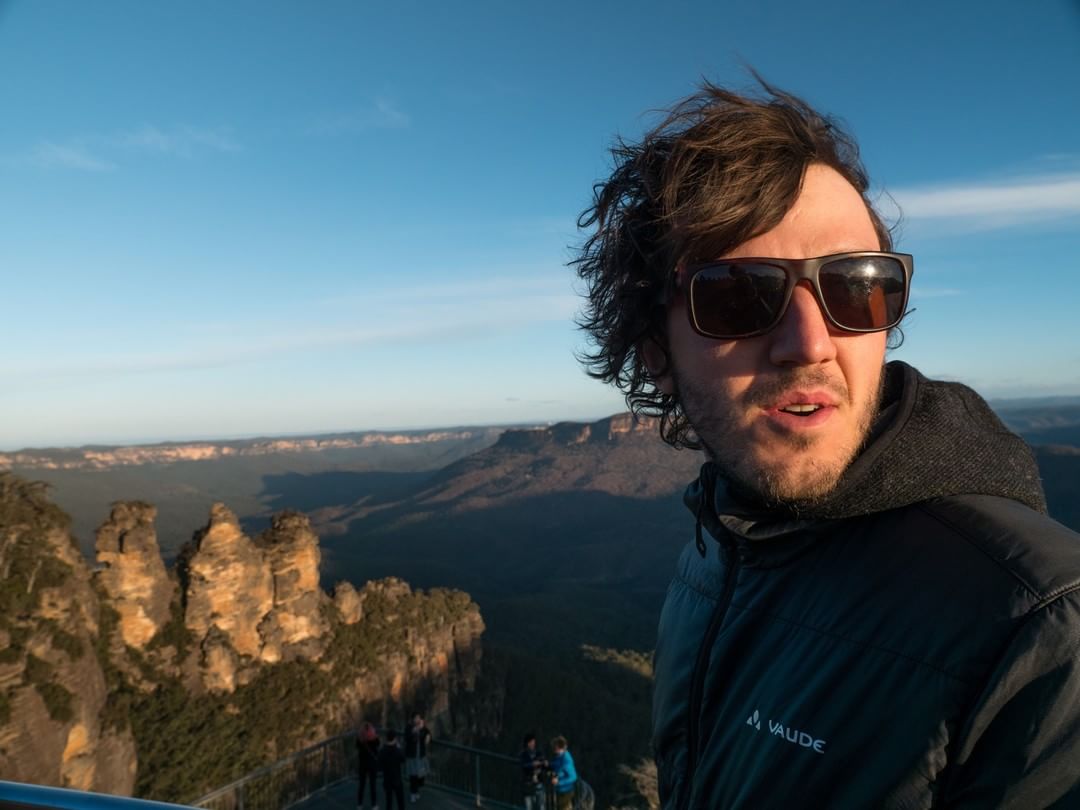 One of the most interesting experiences when travelers take the Blue Mountains tour is unveiling Three Sisters mysteries at the Blue Mountains. According to the Aboriginal dream time legend, there are three sisters named "Meehni" "Wimlah" and "Gunnedoo" living in Jamison valley. They are members of Katomba tribe. Dramatically, three sisters fell in love with three men from Nepean tribe. The intermarriage between Katomba and Nepean tribe was forbidden. Three men from Nepean tribe try to get three sisters by their actions causing a huge battle. To protect three sisters in the fighting, the elder and medicine men of Katomba tribe turned three sisters into stones and intended to turn them back when the battle ended. Unfortunately, these men died in the battle and three sisters become stones forever and ever. Their petrified stones, including "Meehni" (922m), "Wimlah" (918m) and "Gunnedoo" (906m). These high sandstone formations is famous for its stretching into horizon and lookout into the Jamison valley. You can see Three Sisters' bronze sculptures the parking lot near Three Sisters sandstone formation at attracting a lot of tourists. Though there are some other indigenous people stories about Three sisters. Most of them are aimed at teaching people on nature conservation.
4. A skyway, cableway, walkway and railway, which one should I choose at the Scenic World?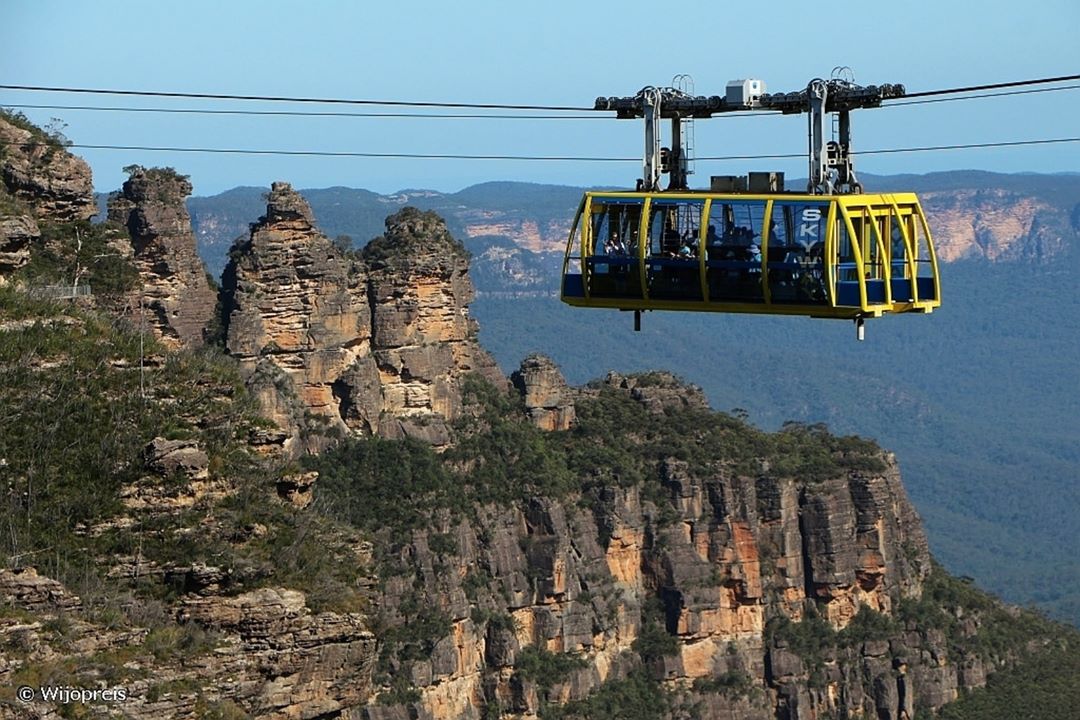 The Scenic World offers you various kinds of transportation to help you get the best views of the Blue Mountains. Each of them provides you own different distinctive feelings of exploration. A railway, the steepest train is the most adventurous one to reach the Jamison Valley and the rainforest. Imagine you descend down to the valley at a steep 64 degree incline while sitting on a glass-roofed carriage. Epic! You can also pick a skyway or cableway to glide between cliff tops. A glass cabin offers you a vantage point to look out the Katomba Falls, Three Sisters, Jamison Valley, Orphan Rock…Last but not least, the best way to release energy and do exercise is a walkway. This 2.4 kilometer way leads you into the very environmentally friendly nature with a diverse wildlife. You can take a walkway down the forest and then get the cableway up to get fulfillment when join the Blue Mountains tour.
5. What should you pack for all day trip at the Blue Mountains?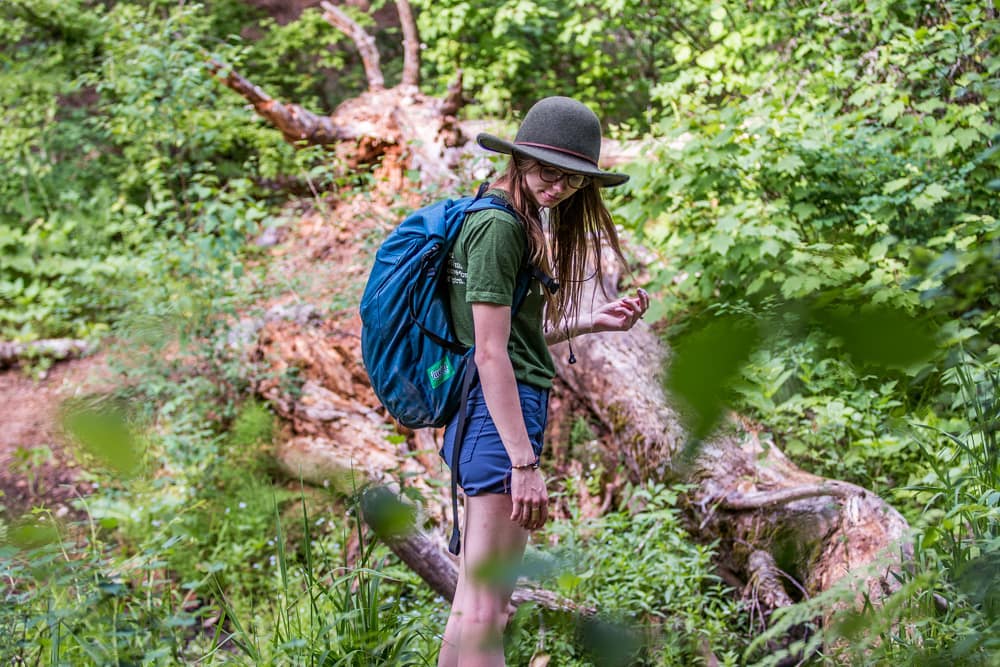 Because the Blue Mountains tour is famous for its walking treks, never forget to bring these useful stuffs with you in order not to cry out loud in the middle of trekking. First and foremost, footwear! Wear the most comfortable shoes completely saves your trip. Not a flip-flop or any other awkward footwear. Also remember to bring sun cream, some snacks, repellent, comfortable clothes, hat and water. Water is very important to keep your body from dehydration. Just bring necessary things. If your backpack is too heavy, it is hard for long-distance walking. Don't worry yourself! There are also some convenience stores nearby.
6. Always remember to stay safe: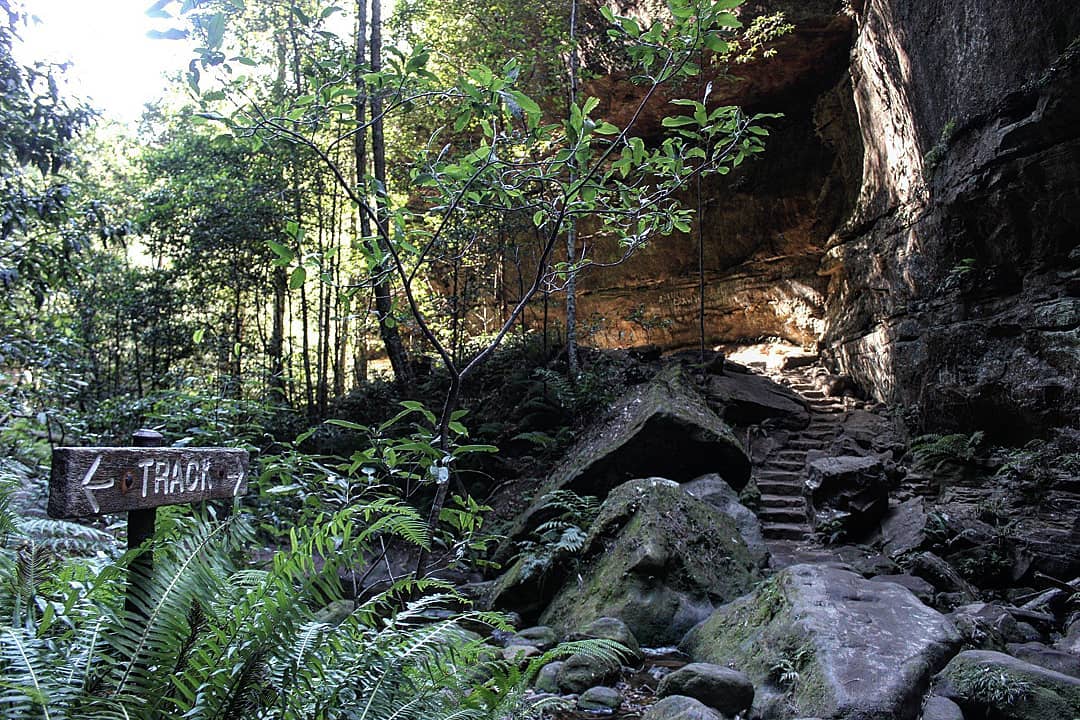 The tour guide shows you guided ways to explore around the Blue Mountains, but you might get lost in this green maze. If you follow the marked routes, the locations are always equipped with mobile phone booths to keep contact with the others in emergency cases. However, there are also many attractive unmarked trails tempt you trek deeply into the forest. So please always follow your team or at least tell the others your routes before you go another path. Let yourself arrive home safe and sound after the Blue Mountains tour. The Blue Mountains tour is the trip that any Aussie wants to take at least once in their lifetime. If you want to enjoy the raw beauty of Australian nature, the Blue Mountains is the spot you should not miss. Hope that the above detailed guides are all you need to know for the perfect Blue Mountains Tour. Tourists said one of their best experiences is sitting on the river cruise back to city, listening to traditional Aussie music and looking out Sydney Harbor Bridge at the sunset after a long active day going on a trip. That is the unforgettable sight in their lifetime.