A detailed guide to experience nightlife in Cairns
After a day of snorkeling, hiking, and sightseeing around Tropical North Queensland, it's time to check out Cairns' nightlife. There's plenty to keep you occupied in here once the sun goes down. Many of the city's entertainment venues form a 'strip' along Spence Street, which runs perpendicular to the Esplanade, towards the southern end. This part of town is popular with backpackers, and the atmosphere here can be somewhat 'wilder' than other parts of town. After a hard day trekking through the rainforest or diving on the reef hit the town and share few beers with the crowds who converge on the city's bars after dark. Rather than having big dance clubs, the nightlife in Cairns is focused on having the smaller bar or pub experiences. The style in Cairns is to go to a pub, have some drinks with friends, and spend the night chatting about things and having some fun. Here is our detailed guide to experience nightlife in Cairns.
Cairns Harbour and Sunset Cruises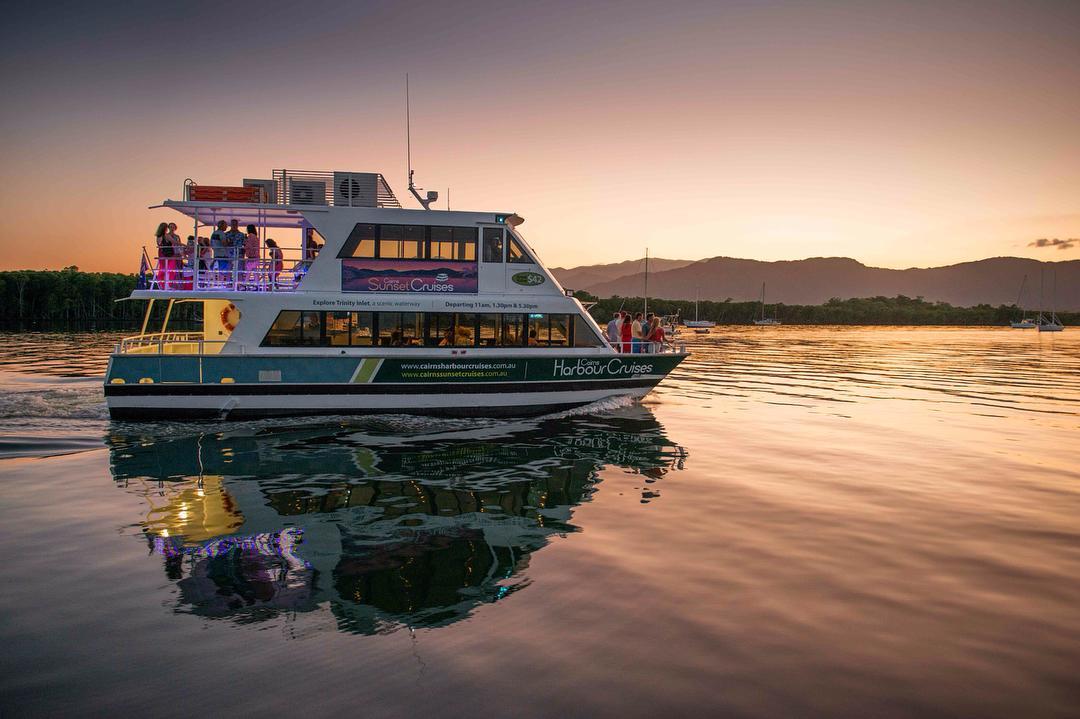 Alongside Cairns is a magnificent tidal estuary that is rarely seen and only accessible by boat. M.V. Crocodile Explorer is a comfortable vessel taking visitors along Trinity Inlet on this scenic nature cruise. With waterways winding through a 300 square kilometer maze of mangroves. You can expect a diverse wildlife, stunning scenery and a relaxing cruise. This is the saltwater crocodile's natural habitat – with a chance to spot them basking on the muddy banks, particularly in the cooler months. Cairns Sunset tour rates as one of the top 10 things to do in Cairns. It's sure you will have an unforgettable evening. You can picture yourself relaxing on a sunset cruise in Cairns. Departing at 5.30pm, the cruise allows passengers to soak in views of the waterways and mountains in the early evening sun. Join them simply for the Sunset Cruise or take advantage of their special Cruise and Dundees dinner package.Read more: 25 amazing things to do in Cairns
Dine in style at the flame in the forest
You can dine in the rainforest with a Flames of the Forest experience. Towering trees become a magical fairyland as twinkling lights set the scene for a decadent feast. You've got two options: a Rainforest Dining Experience that will take you through a tropical tasting menu with live acoustic tunes. Or Aboriginal Cultural Experience, with a didgeridoo performance and storytelling by local Indigenous tribes. Feel the wonder of this legendary place and transport yourself you into a world beyond your imagination so uplifting and relaxing for your soul you will never want to leave. A completely intimate, natural experience set within the candlelit rainforest under a black silk canopy highlighted by sparkling, handmade crystal and bud light chandeliers. Showcasing a unique, tropics-inspired menu and accompanied by a selection of quality Australian beverages, Flames of the Forest offers guests two distinctly different performance options.
Learn some cultures with a "Tjapukai By Night" Experience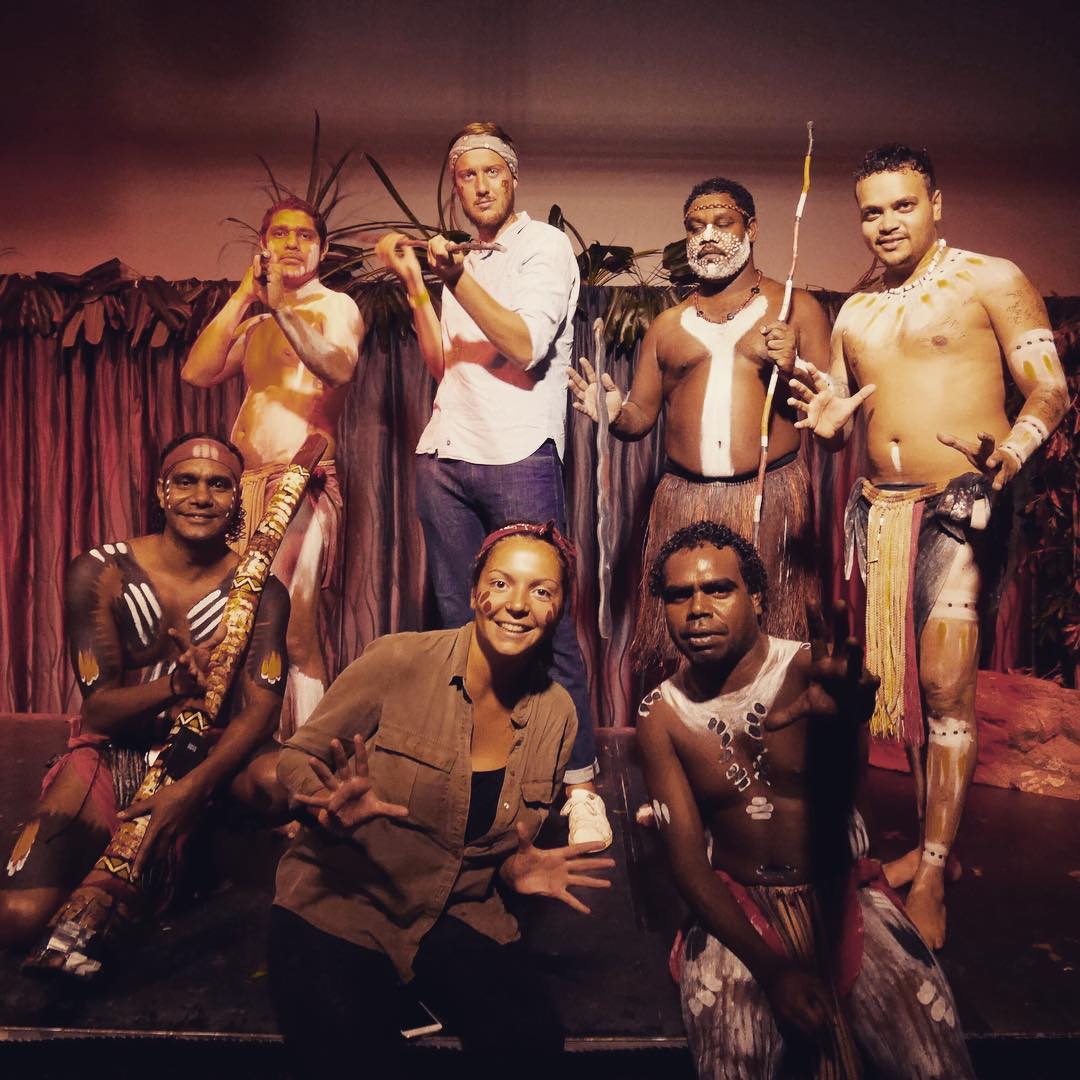 Tjapukai Aboriginal Cultural Park is the ultimate place to experience the rich and ancient cultures of Australia's Aboriginal. Tjapukai by Night - Journey into the legends of the dreamtime and discover the magic of Australia's ancient indigenous culture. Immerse yourself in the traditions of the Aboriginal people through traditional dances, music, and storytelling. You will have a powerful and personal insight into ancient Australian culture. Admission includes a complimentary welcome drink on arrival (standard beer, wine or juice), buffet dinner, face painting and time to browse the Retail Gallery for authentic Aboriginal souvenirs before departing. Learn more about Australia's Aboriginal culture at Tjapukai, where you can join Indigenous rainforest people in a traditional corroboree. Have your face painted, learn about the Rainbow Serpent of Aboriginal folklore, hear stories from the Dreamtime and watch a ceremonious ball of fire catapulted into the air. Of course, there's also plenty of chow on offer, including meat and seafood infused with native flavors of the Aussie bush.
Bush-bash with a hummer adventures night tour
Strap yourselves in because you're going to careen through Australia's bushland in an American military H1 Hummer. Get a feel for life in the Aussie outback with kangaroo sausages cooked over the fire, flaming marshmallows for dessert and a cup of steaming billy tea. The clear night skies make for some amazing stargazing before you'll twist and turn four-wheel-drive style to Granite Gorge, where a welcome party of adorable rock wallabies greets you. Although wild, these furry locals are easily lured with the promise of dinner and will eat from your hand and enjoy a part.
Wander around Cairns' night markets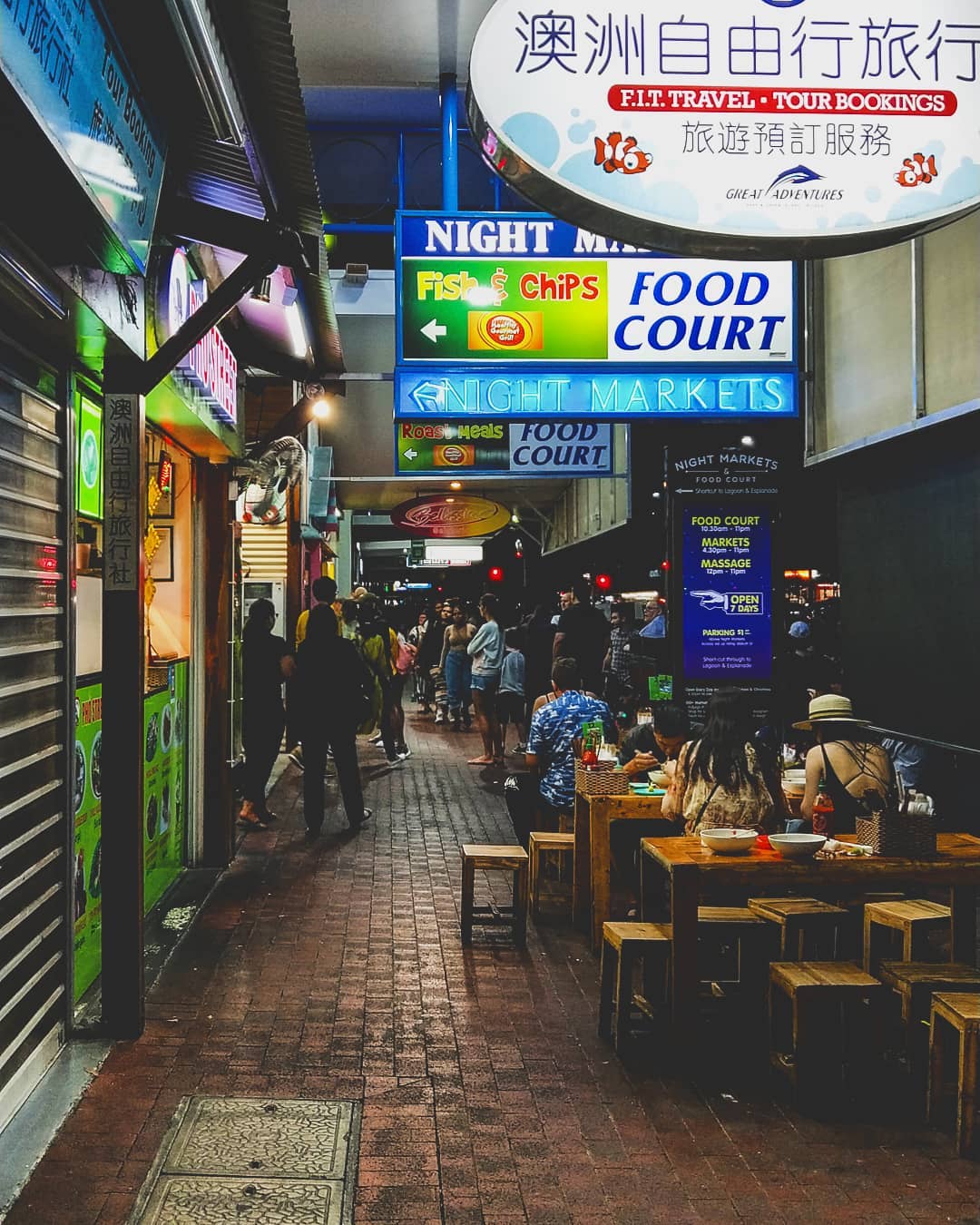 After a sunset stroll along the Esplanade, pop into the Cairns' night market which opens until 11pm. There are more than 100 stallholders selling jewelry, craft, clothing, and art. If you've had a big day of exploring you can wind down with a message. Otherwise, avoid the hangry phase. Hit the food court to satiate your meandering munchies, enjoy a glass of wine and watch the crowds. You can also find some very tasty and cheap food at the night markets! For cheap fruit and veg make sure you visit Rusty's Markets. It's cheap, smells amazing and there are enough fruit samples to easily provide a healthy and free breakfast!
Do a night dive on the Great Barrier Reef
Many people visiting Cairns are attracted to the incredible Great Barrier Reef. To take the experience of visiting this World Heritage site up a notch. You can book a night dive into the inky depths. These tours shine a light on water-born creatures that tend to shy away during the day, such as slipper lobsters and reef sharks. If you time your trip right, you may even get to see the incredible phenomena of coral spawning. This only happens once per year, usually between October and December.Read more: Best time to visit Australia
Join the nocturnal tour at the wildlife habitat
Some animals only come out to play when the sun goes down. Habitat in Port Douglas provides a glimpse into the night-time antics of some of Australia's native wildlife with a nocturnal tour. See kangaroos and wallabies come out to graze at dusk. As night falls the mahogany gliders and striped possums venture out to feed. You may come face-to-face with a wide-eyed sooty owl.
Get behind a cane toad race in Port Douglas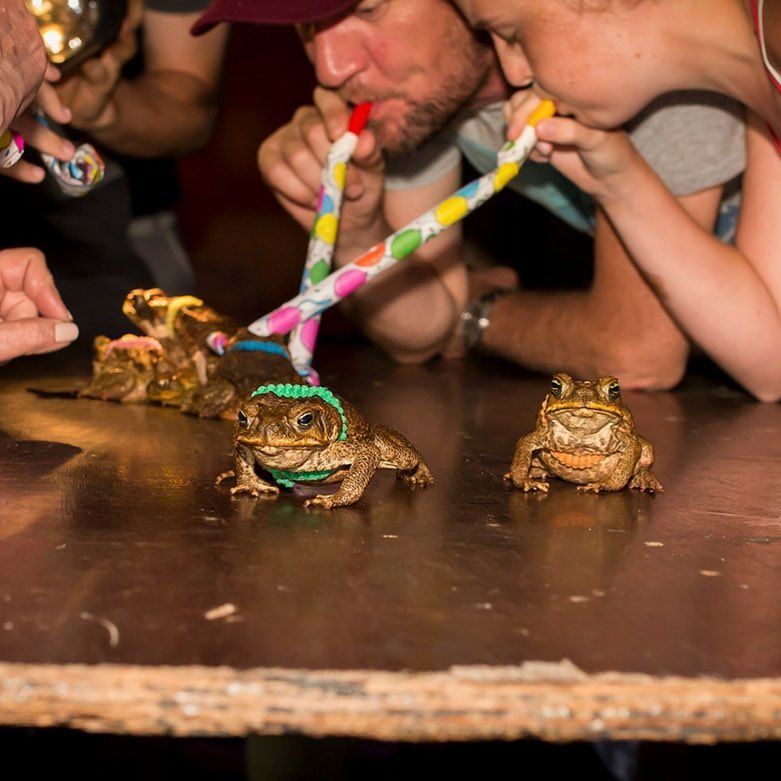 The idea of watching what appear to be unsightly, oversized frogs for entertainment might make some squeamish, but cane toad races are a longstanding tradition at the IronBar in Port Douglas. The pesky critters that typically run loose across Queensland are lined up every evening to the cheers of punters, who cajole their favorite toad along with party blowers. The debauchery at this bar tends to continue long into the night with live bands, karaoke, and dancing.
Party away the night in the city
Cairns is a backpacker magnet and hence has earned itself a reputation for a cracking party scene. One place firmly on Cairns' nightlife map is Gilligan's which has long been an institution for reveling locals and the holiday crowd, with a constant stream of performances and events.  A block away is The Woolshed, but a word of warning folks – this place gets rowdy. In fact, patrons get so jolly they start swinging from the rafters (literally), as dancing on the tables is not only kosher but encouraged. The city also loves a good Irish pub or two, which invariably equate to late night shenanigans. For a more refined evening, head somewhere like Salt House or Three Wolves for a cocktail. Or you can try some other interesting places like:
Lyquid Nightlife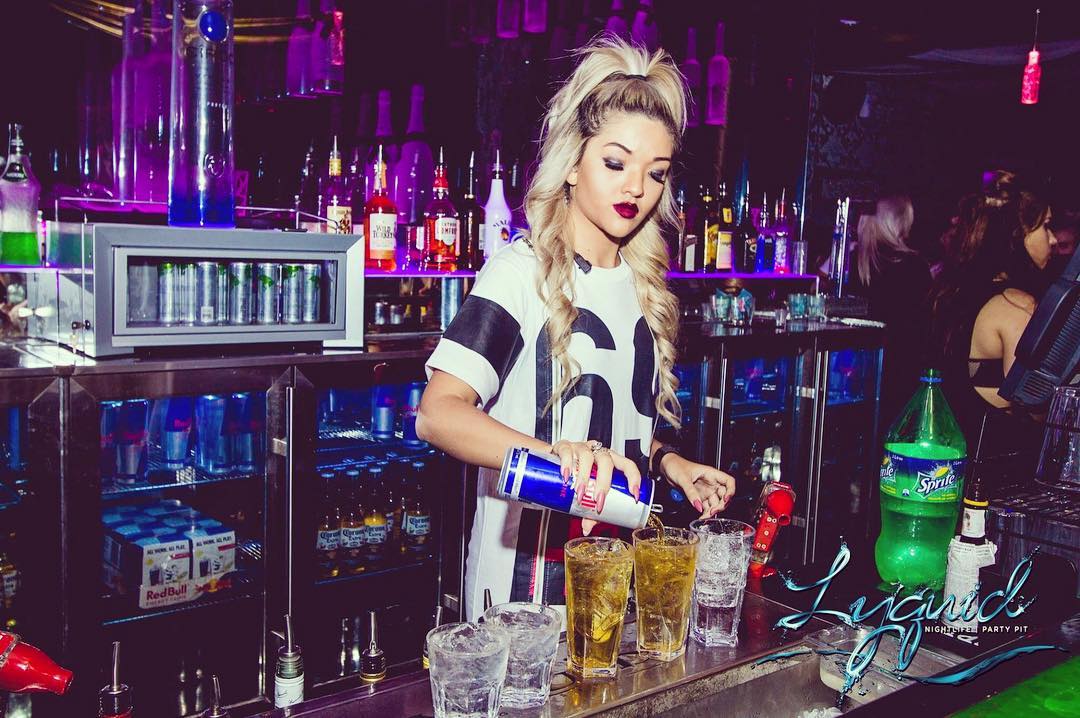 Located at 33 Spence Street Cairns, Lyquid Nightlife is a party pit with style. Shake it up and shake it out at Lyquid Nightlife, one of Cairns' newest nightclub venues. This place has style and sophistication written all over it, and even if that doesn't sound like you, you'll love the top shelf drinks, state of the art sound system and hi-tech lighting show. The bar's service is good and the design, music, and lighting are unlike any other venue in town. From the bubble wall flowing into the bar to the infinity dance podium and modern take chandeliers, Lyquid Nightlife is one to remember. This place likes to position itself as the Vegas experience, in-country Cairns. It launched itself on to the Cairns nightlife scene back in 2014, after the venue underwent a $2 million refit; since then it's been the place to see and be seen.
Down Under Bar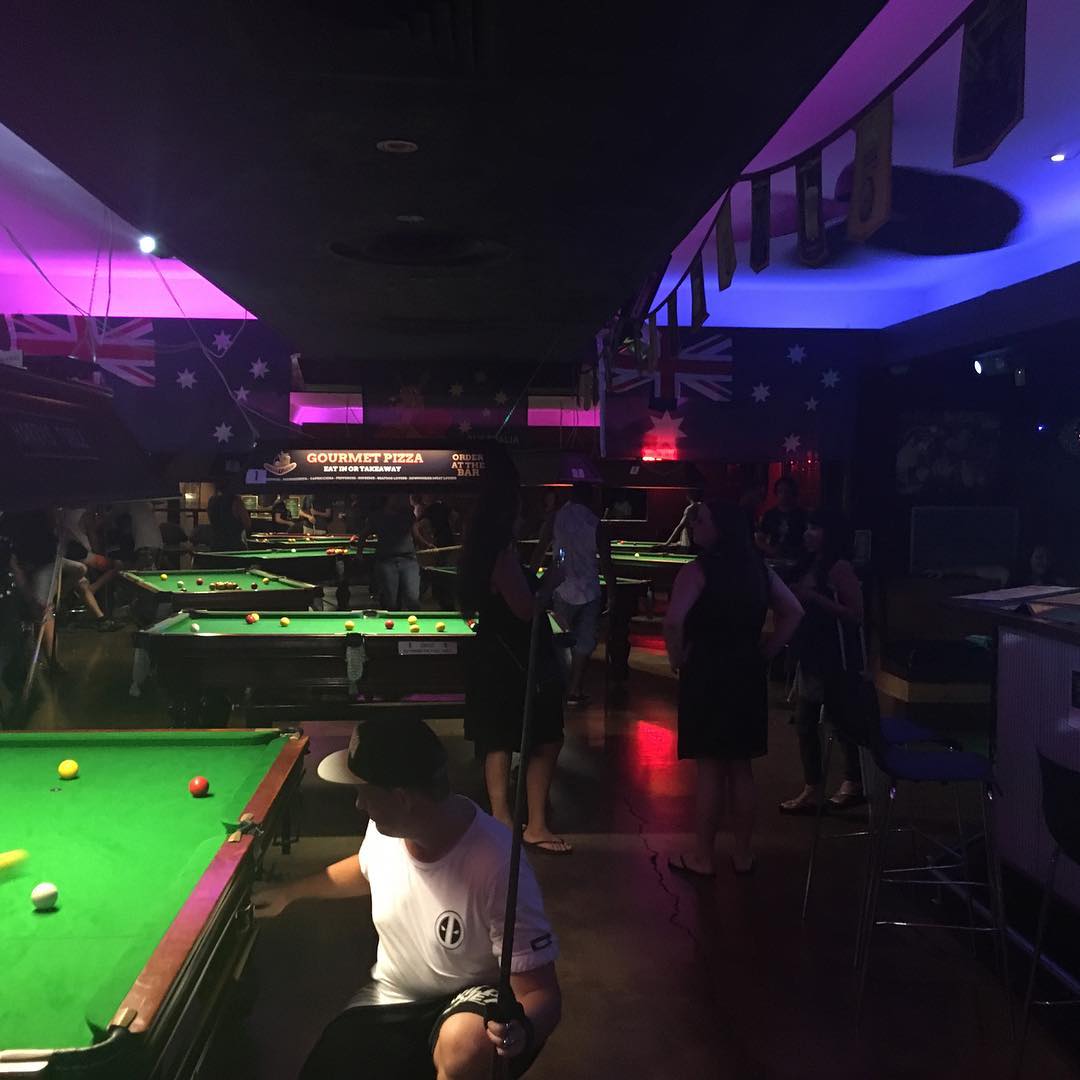 You can always get a game on one of the TEN state-of-the-art pool tables at the iconic Down Under Bar. Open seven days a week from 3:00 pm to midnight, the Down Under Bar in Cairns is the best pool venue in Tropical North Queensland. Serving gourmet pizza, burgers, pasta, chicken Parma, hamburgers, steak, fish and chips as well as a range of bar snacks starting from just $3, you won't go hungry while you're enjoying a drink and a game. A brilliant bar, great sounds, fabulous food, this is for players who want only the best pool experience. And if you're planning a party or event, whether it's a birthday, bucks or hens party, a corporate event or a fundraiser, Down Under Bar can tailor an event for you, with a fantastic atmosphere and plenty of pool tables and darts, you can be guaranteed loads of to fun things to do!
The Pier bar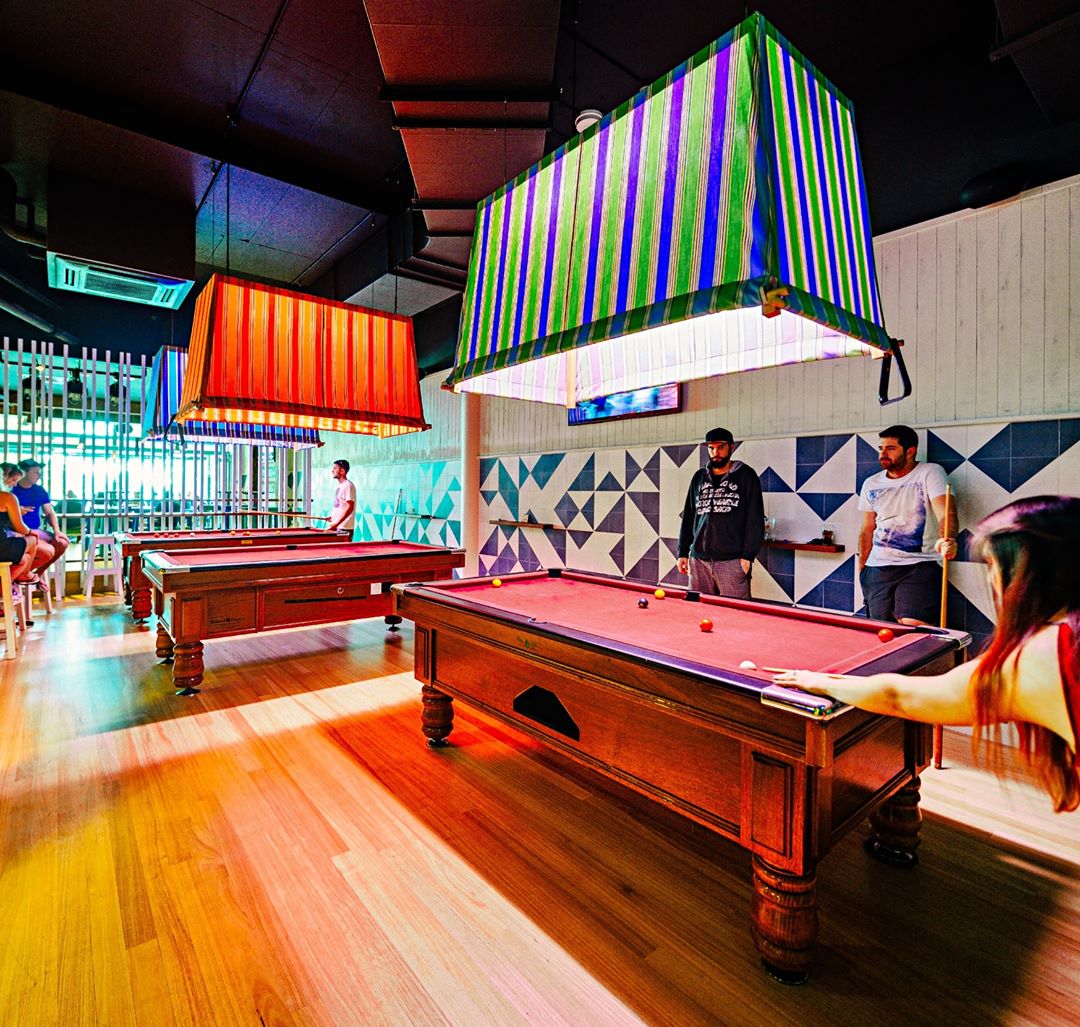 Known as somewhat of an institution in Cairns, The Pier Bar is a great place to start your night out. Grab a bevvy, nab a table out on the terrace before the crowds begin to flock. Then enjoy the beautiful sea views while you're still sober enough to appreciate them. Beware though… The hours will fly by as you soak in the upbeat atmosphere and you'll be on the dance floor strutting your stuff like nobody's business. Please note that dancing is especially hard to avoid during The Pier Bar's live local music sessions.
The Jack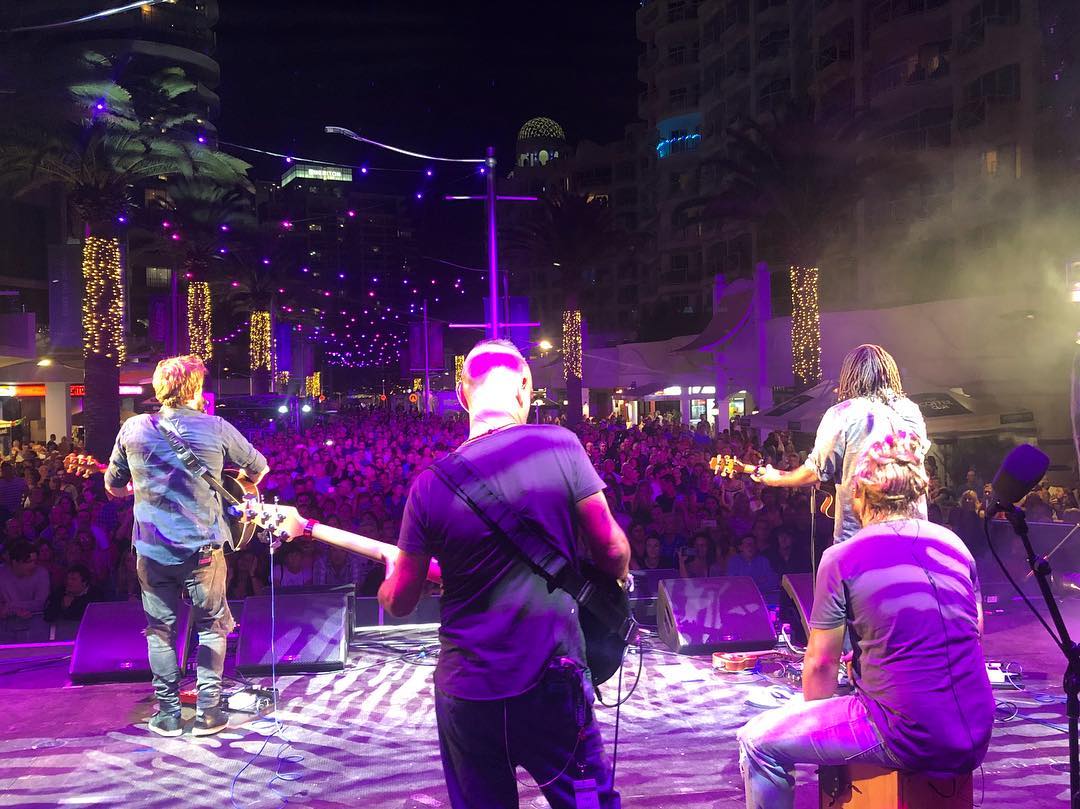 If kicking off your night with a dose of live sport sounds appealing, The Jack is the place for you. With a whopping five super projector screens, ten large flat screens and three bars, you won't miss a second of the action. And, if sporting events don't float your boat… The Jack also hosts an array of top comedy acts, DJs and live music, with world-class artists every month. With a tasty menu, The Jack is a great place to start your night and curb those hunger pangs before quenching your thirst. Get all the essential tips before your trip to Australia now!