A Comprehensive Guide to The 9 Most Exciting Cultural Experiences for Your Incredible Trip in Chiang Mai
Being the largest city in northern Thailand, Chiang Mai offers travelers a myriad of stunning architectures, cultural events and festivities as well as impressive nature, allowing them to explore exotic local culture while still being able to enjoy all the excitement. In this article, you will be diligently guided to the 9 greatest things to do in Chiang Mai that give you a lifetime of heritage adventure.
1. Visit White Temple - Wat Rong Khun
Any trip to Chiang Mai would not be complete without a visit to its sacred temple complex. The White Temple also known as Wat Rong Khun is one of the iconic temples in Chiang Mai. The beauty of White Temple is created by the elegance of surreal art surrounding the peace of Buddhists worship. The elaborate carvings on every detail of the template were inspired by Buddhist concepts but still bring with it the breath of modern art.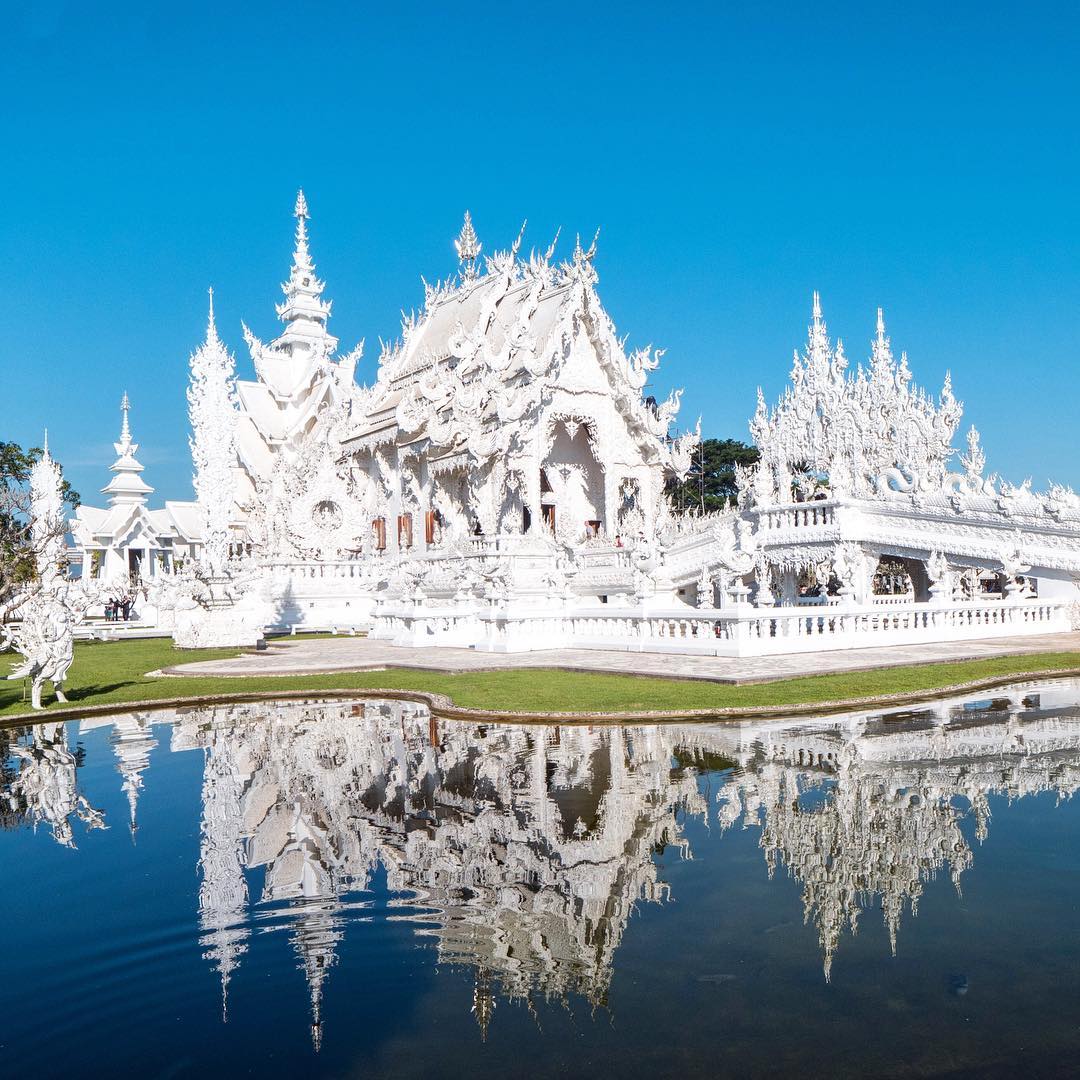 Whether you're an art lover or a culture addict, a  visit to Wat Rong Khun will definitely give you great opportunity to learn more about Thai culture and religion. However, if you want to gain real insight about Thai culture and Buddhism, join a well-organized day tour to  White Temple with a local expert. Or you can spend a half-day visiting other unique pagodas in Chiang Mai to explore in-depth about the unique beauty in Thai temple.
There are lots of things to do and learn, but also things that you should be careful about. Remember to dress modestly and respectfully when entering places of worship.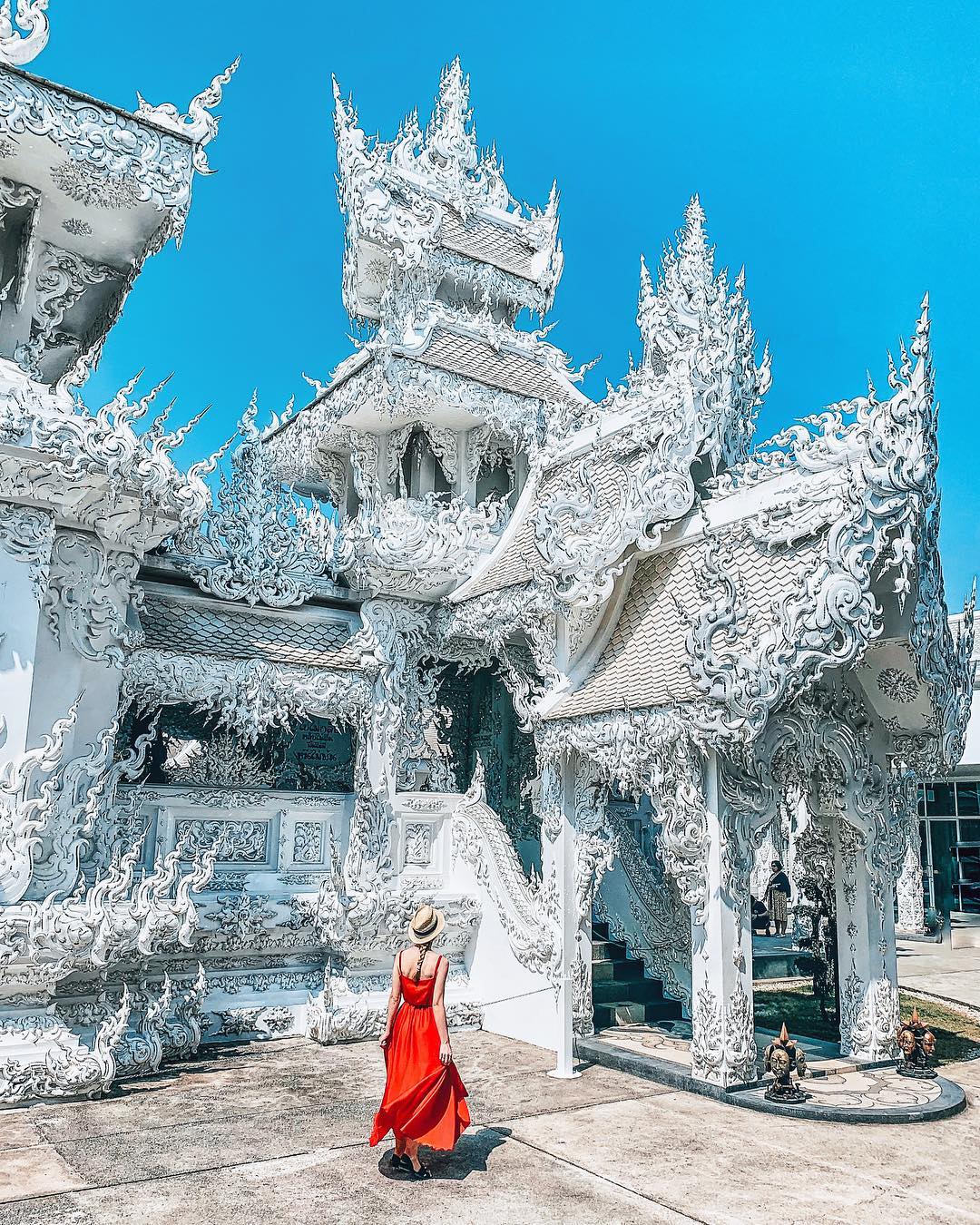 2. Explore the stunning natural landscape at Doi Inthanon National Park
Sixty kilometers away from Chiang Mai, Doi Inthanon Park is an ideal destination to explore the beauty of the natural landscape. Here, you will find yourself surrounded by majestic mountains and green lush forests from the highest place in Thailand.
The perfect time to explore Doi Inthanon national park is from January to February, when the weather is mild, sunny and you can fall in love among the blooming sakura trees. If you want to observe spectacular waterfalls, the season from May to November will be the best time to visit.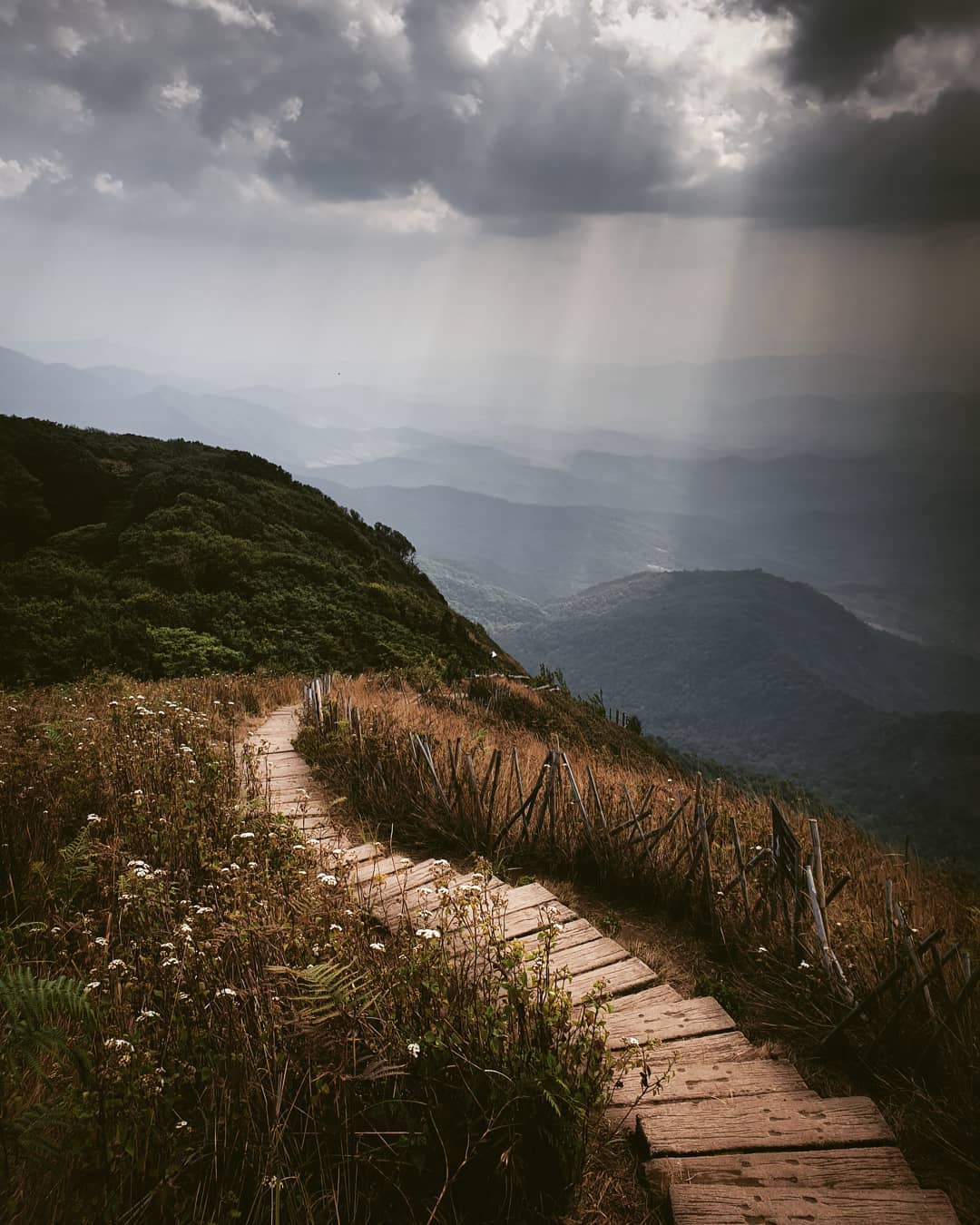 You can hire a scooter or car to get there but be very careful because the roads leading to the park are steep. The most convenient and easiest way to explore Doi Inthanon is to join a local insider on a guided day tour from Chiang Mai which takes care of all the logistics for you, allowing you to have a hassle-free and insightful trip.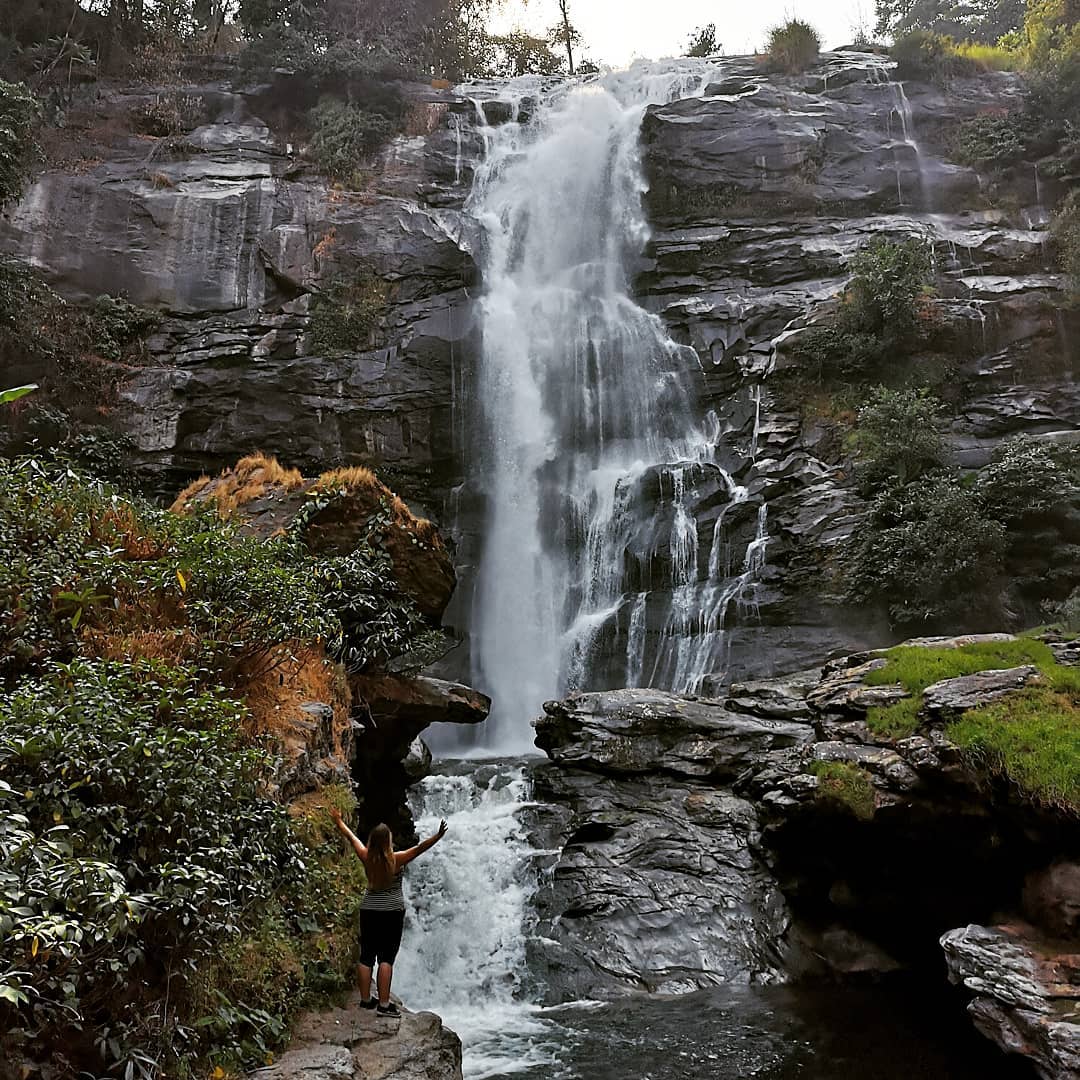 3. Discover the gorgeous architecture of Wat Doi Suthep temple
Located near the peak of Doi Suthep mountain and surrounded by the lush jungle, Wat Doi Suthep was built in early 1386 with many mysterious legends surrounding it. An interesting fact, people believe that this temple houses a piece of shoulder bone from the Buddha.
Besides the religious value that Wat Doi Suthep holds, it also attracts visitors coming to admire the gorgeous architecture and golden temple clusters. After making your way up 308 winding steps, you can reach the main temple and observe the wonderful landscape on the summit of Doi Suthep Mountain.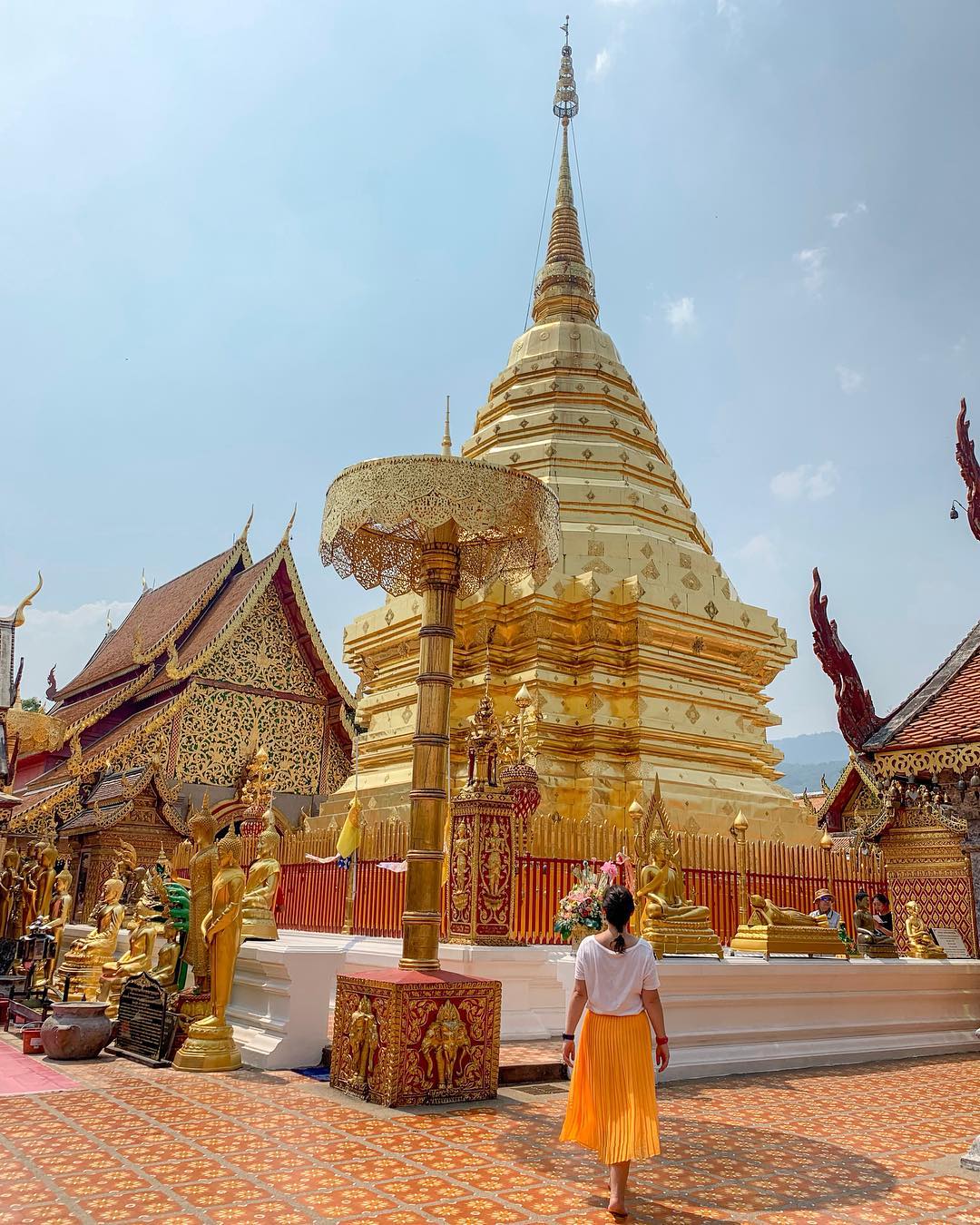 Don't miss a chance to make a trip to Wat Doi Suthep temple for a memorable culture and religious experience in Chiang Mai. Also, remember to wear an appropriate outfit and take off your shoes when stepping into the temple.
4. Join the Festival of Lights
Celebrated on the full moon of the twelfth month of the Thai lunar calendar (normally around the middle of November), the Loy Krathong and Yi Peng lantern festivals have been two of the most awe-inspiring cultural events of Thailand that attract a large number of both domestic and foreign visitors to the northern region.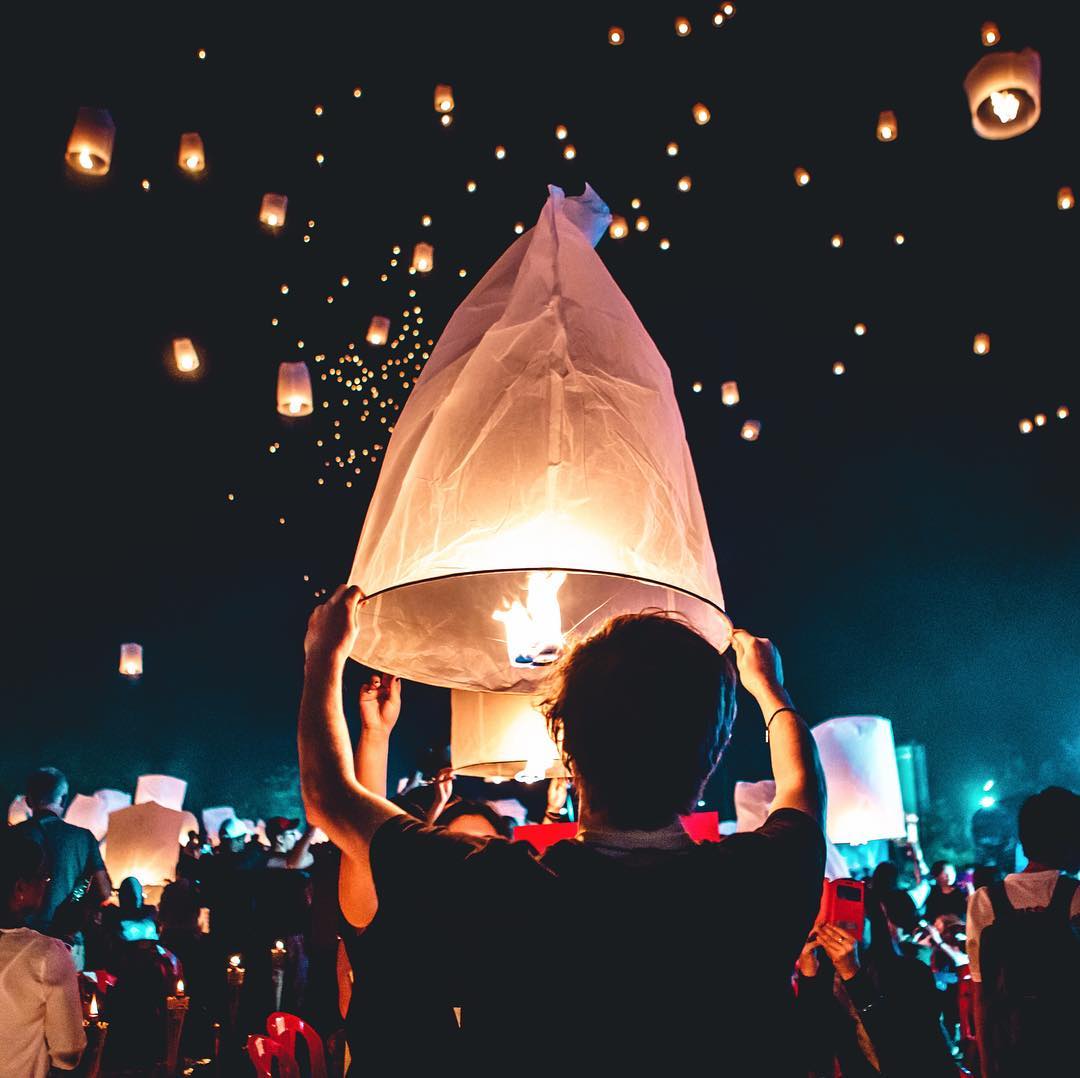 The spectacular scene of thousands of lanterns lighting up the night sky and brightening up the rivers will surely leave you breathless. When the rivers are full and the moon is brightest, local people believe that if you make a wish on your lantern and release it, your wish will be fulfilled.
If you're planning to join the Festival of Lights this year, be sure to read our comprehensive guide to the Yi Peng Lantern Festival and get some useful tips on how to fully enjoy this most beautiful event of Chiang Mai.
5. Visit Sankampaeng Handicraft village
The village of  Sankampaeng is surrounded with small cottages which are also factories and workshops for local artisans to create stunning works of art. Strolling along the small streets and alleys, you'll get to find a wide variety of delicate handicraft goods from silk, textile, and umbrellas, to the likes of woodcarving and other furniture.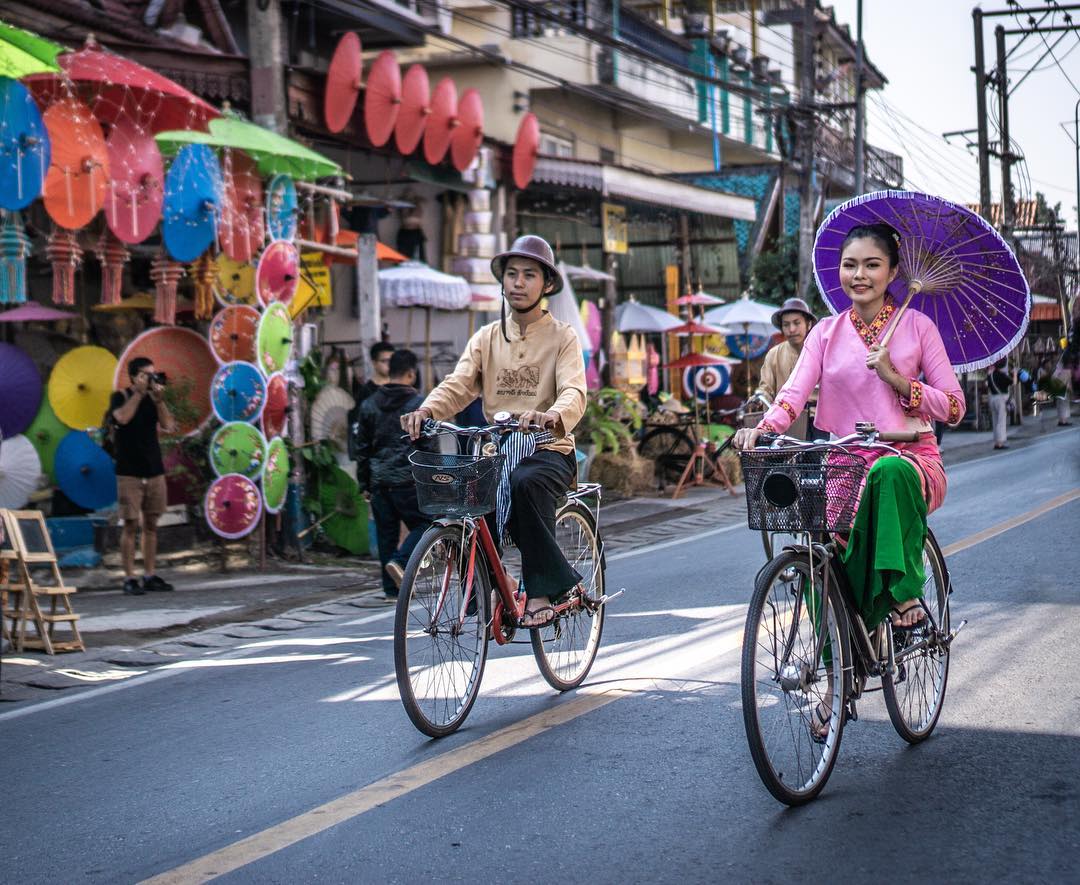 A visit to Sankampaeng village will not only give you a chance to closely watch the craftsmen creating their handmade artworks, but also to find some beautiful handicraft products to bring back home. Take a day from the bustling city of Chiang Mai and enjoy a relaxing trip to Samkampaeng village to witness centuries of old craftsmanship made right before your eyes!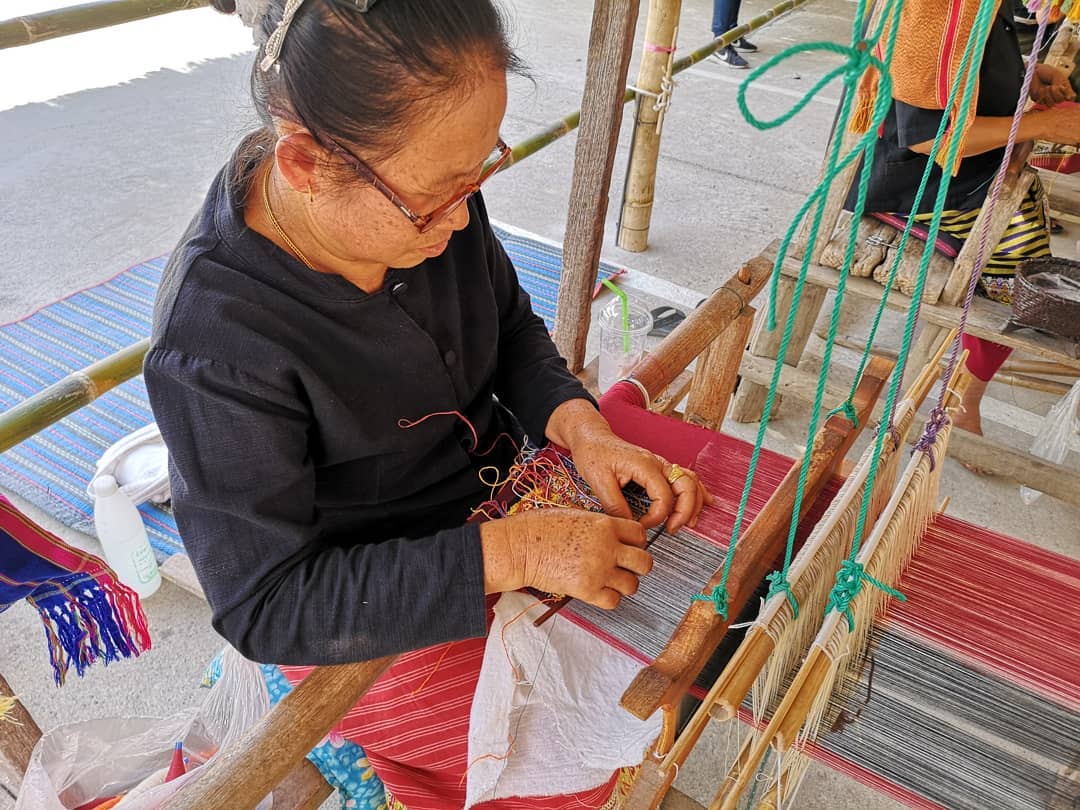 6. Get a glimpse into the life of the Karen hill tribe
The Karen village is located at Mae Kampong, 50 kilometers to the northeast of Chiang Mai. The special characteristic of this tribe is that the woman wear many brass necklaces. Karen people believe that the necklace is the symbol of feminine beauty and it can protect them from wild animals. Furthermore, Karen women are also famous for their tremendous crafting skills in weaving and wood carving.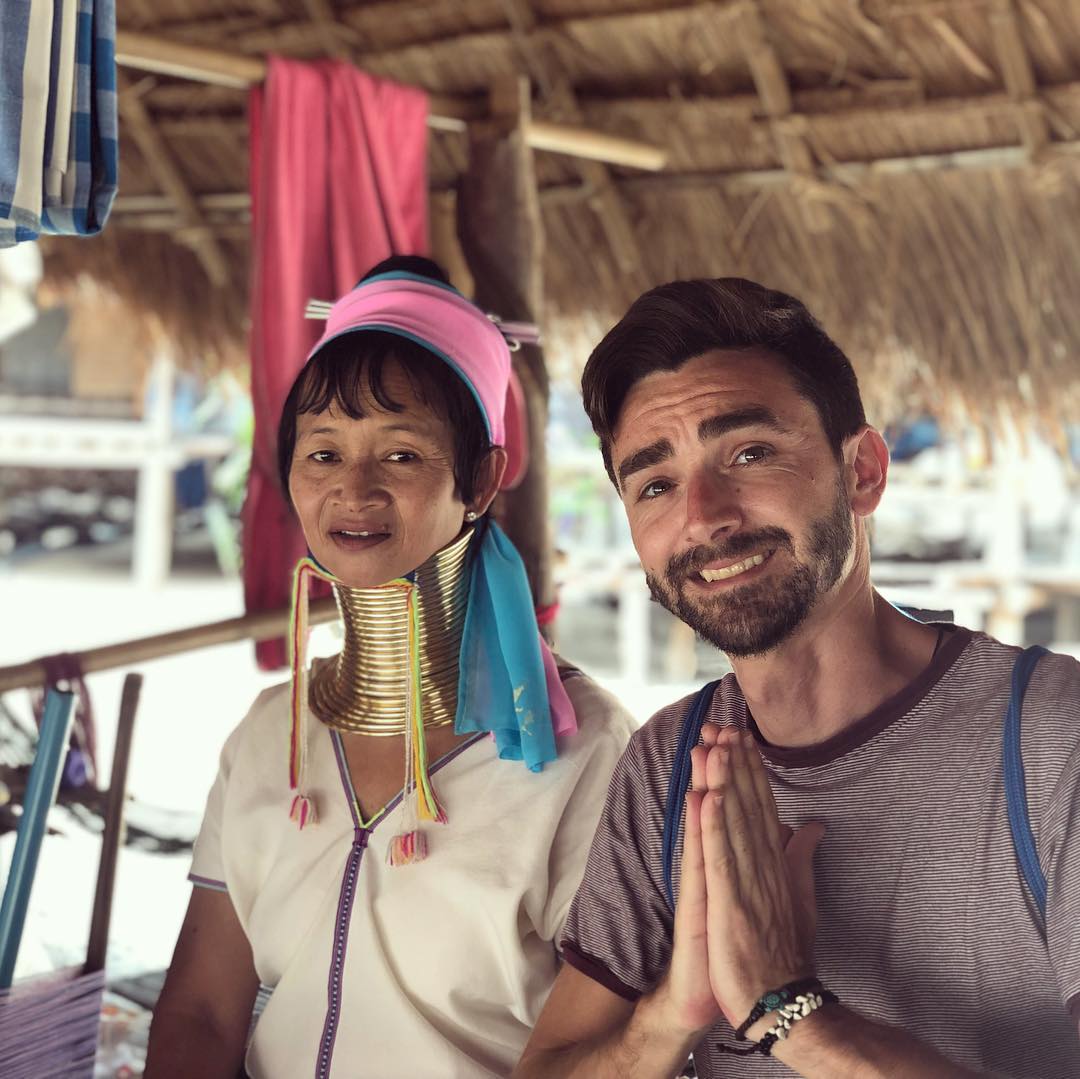 Visiting the Karen tribe, you can experience and learn about the culture that has persisted for many years. However, before visiting the village, you should be aware of some actions that should be avoided to show respect to the locals. Or you also can book a trip with local tour guide to have a detailed instruction about Karen people and many interesting hill tribes in Chiang Mai.
7. Stroll along a local night market
The night market is a necessary part of Chiang Mai's vibrant nightlife experience. You can enjoy the bustling night market from around 6:00 pm until midnight. Here, you'll find an array of stalls selling local handicrafts, clothes, shoes, jewelry, etc. Another highlight of the night market is street food. Walking along the market-street, you will get the chance to explore and taste many unique Thai street foods displayed attractively. However, some night markets in Chiang Mai are just open on Saturday or Sunday so it would be great to spend a whole weekend here.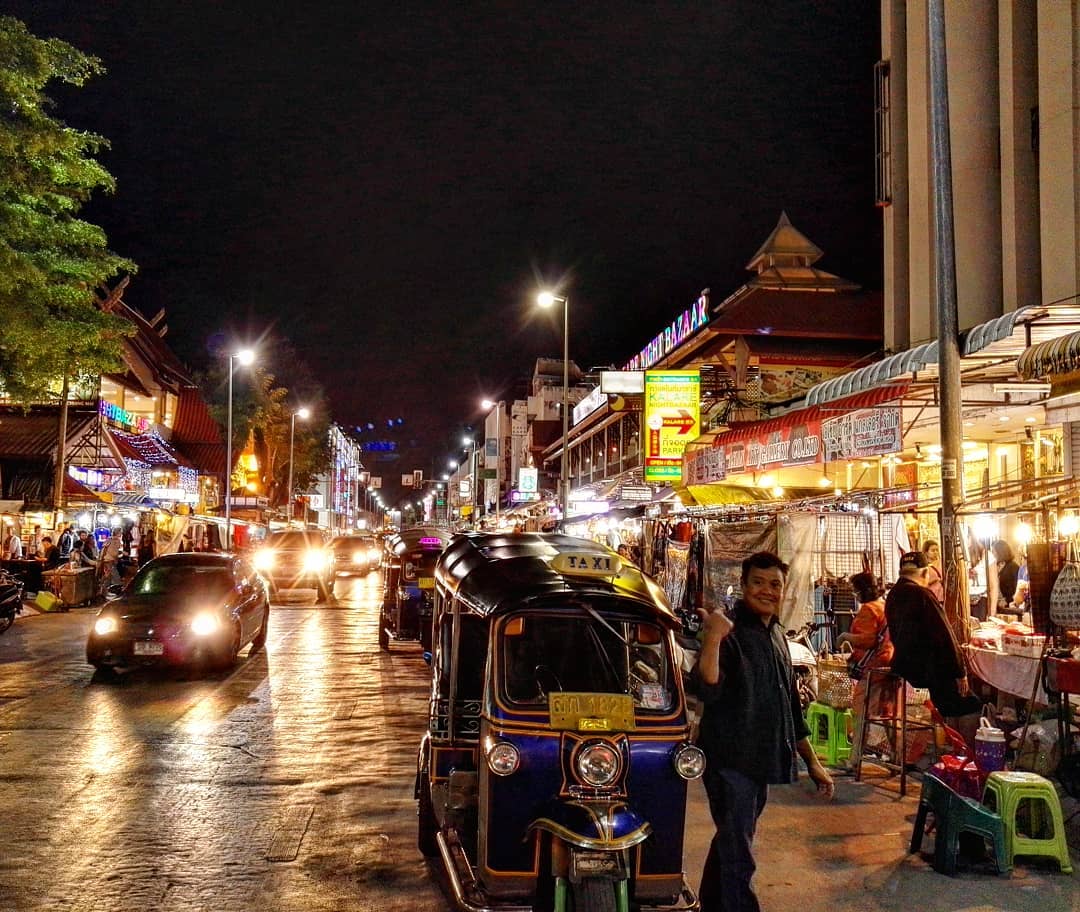 8. Explore Chiang Mai culture through street food adventure
Chiang Mai is famous for its special cuisine which has a flavor distinct from many other Thai regions. The palette of Chiang Mai dishes are quite strong rich due to the main seasoning ingredient being chili, pepper, lemongrass, and coconut. To experience authentic northern Thai food, there is nothing better than the small food stalls on Chiang Mai street.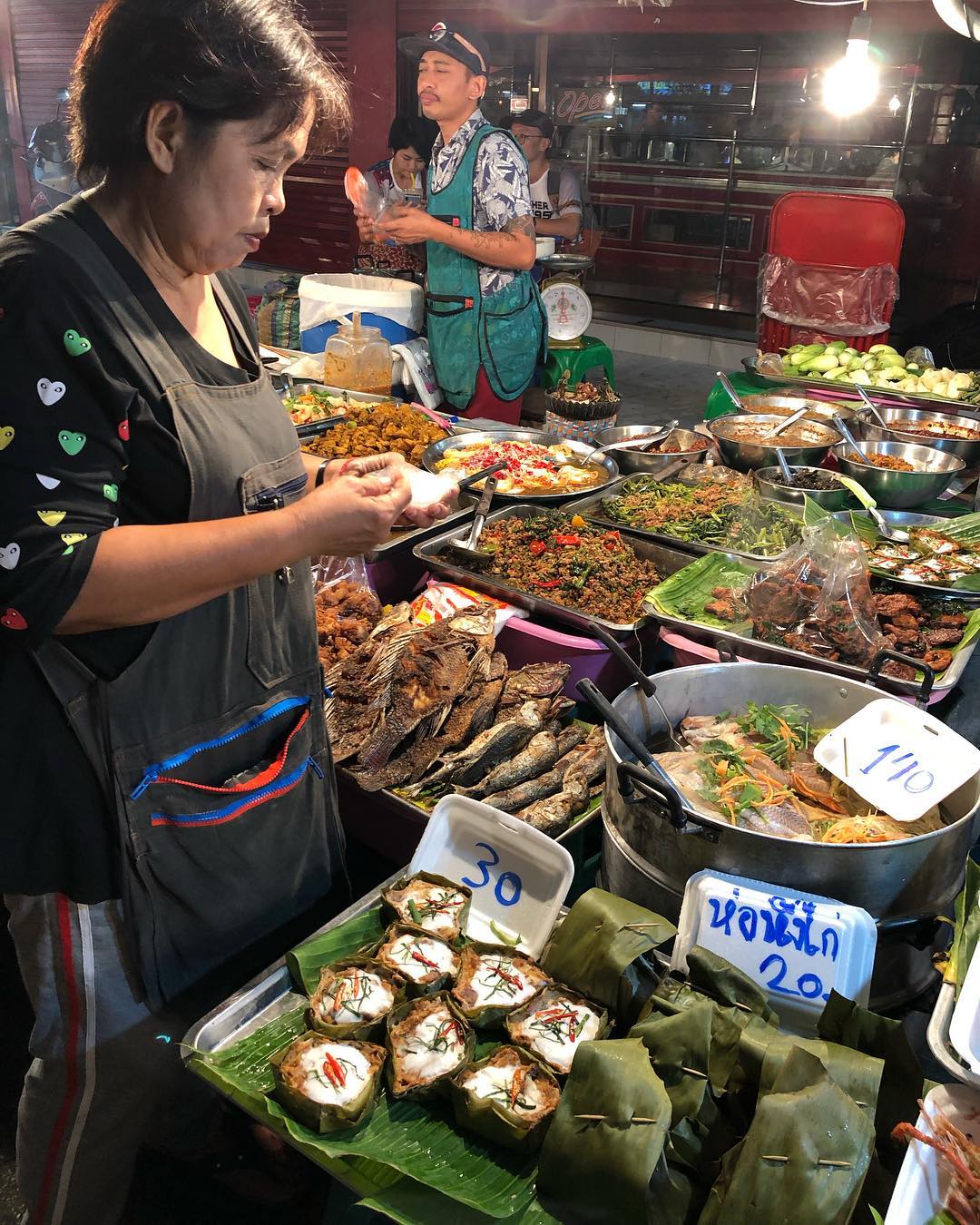 Khao Soi - the specialty dish in this region that should not be missed on your culinary adventure. A bowl of Khao Soi includes egg noodles served with curry broth soup, beef or shredded chicken, and then some lime, shallots, pickled vegetables on the side. You can have yourself a local food tour guide to explore and give you more context into Chiang Mai street food, from the small food stalls in the market to the backstreets of the city.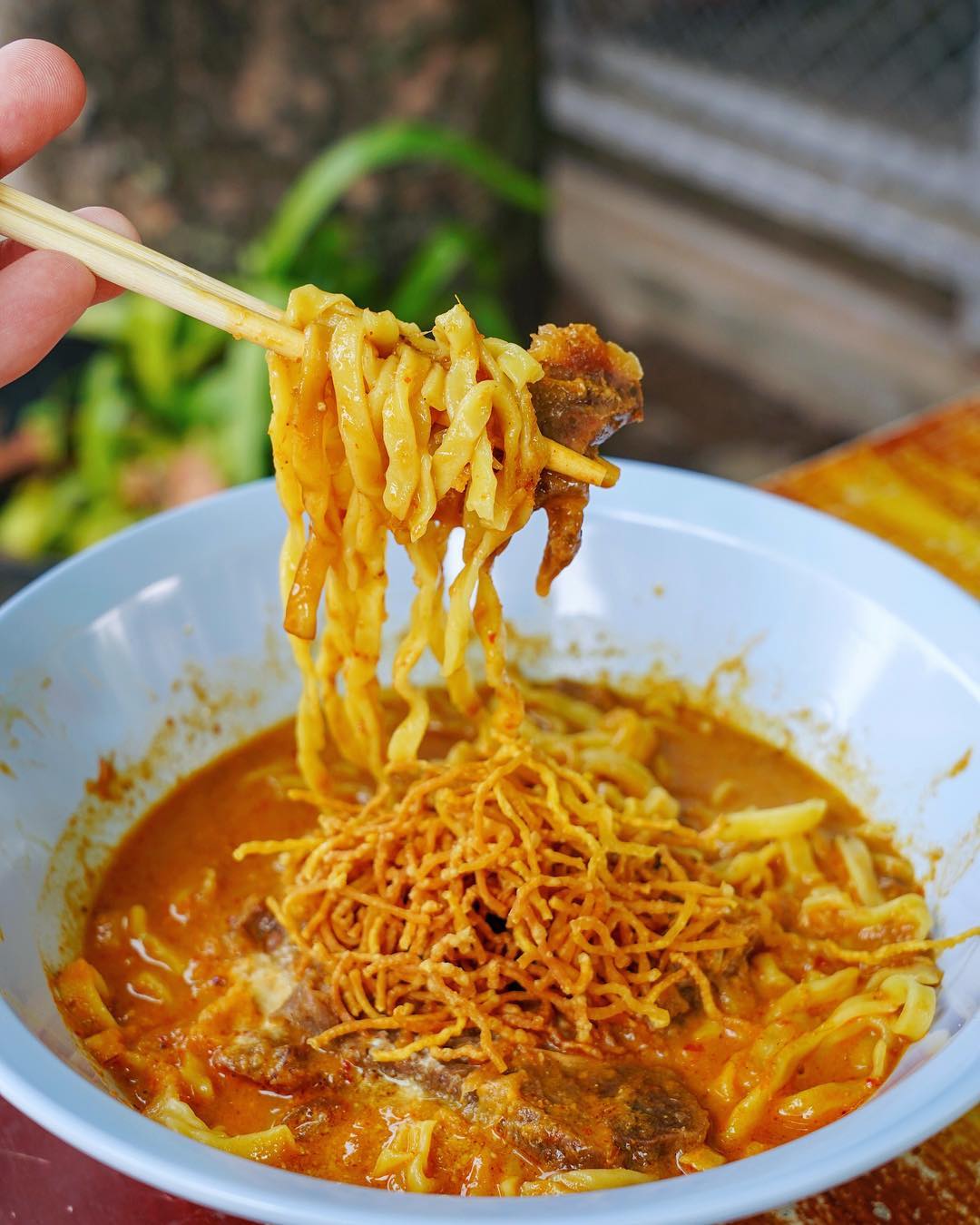 9. Join a traditional cooking class
To explore the authentic recipes of Northern Thai food you can join a traditional cooking class. Your teacher will be a local chef who gives all their love and passion to native ingredients and the Thai cuisine. With the instruction of the local chief, you will learn about special Thai ingredients, their cooking style, and the secrets that make these outstanding dishes. The cooking class will take you a half-day to participate which also includes the a pick-up and drop-off service from your hotel. This is your chance to enter the kitchen and taste Thai food that you make yourself!
Check out: Authentic Thai cuisine cooking class in Chiang Mai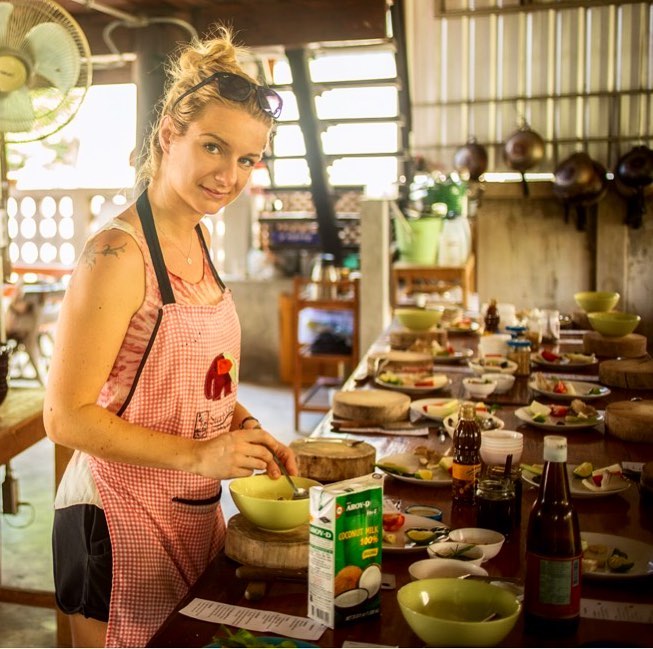 Chiang Mai is a wonderful place that contains the beauty of nature and a rich heritage, and having an adventure here will definitely give you unforgettable experiences of Northern Thailand.