A Complete Phu Quoc island Travel Guide for First-timers
Phu Quoc island, situated roughly 40 kilometers away from the south coast of Vietnam, is an emerald island where modernity meets tranquility. An underpopulated island archipelago quietly tucked in the Gulf of Thailand, Phu Quoc truly is a hidden paradise in the making. Its untouched nature and pristine coastline make it a premier vacation destination for wanderlusts to discover.
Top things to do in Phu Quoc
Explore now!
Whether you have heard about this hidden gem of Vietnam or not, follow this detailed guide to exploring this beautiful island. From the top things to do in Phu Quoc, where to stay in Phu Quoc Island to all the recommended beaches and cuisine, this in-depth Phu Quoc travel guide will get you covered.
An overview information about Phu Quoc Island island
Island name and history
Phu Quoc Island (pronounced "Phú Quốc" or [fǔ wək]) lies in the south-west of Vietnam, close to Cambodia's coastline. It is the biggest island in Vietnam to-date, with a total of 574 square kilometers and a permanent population of approximately 103.000 residents. Once a simple native fishing village, since the 18th century, Phu Quoc had started changing when Western geopolitics began their impact.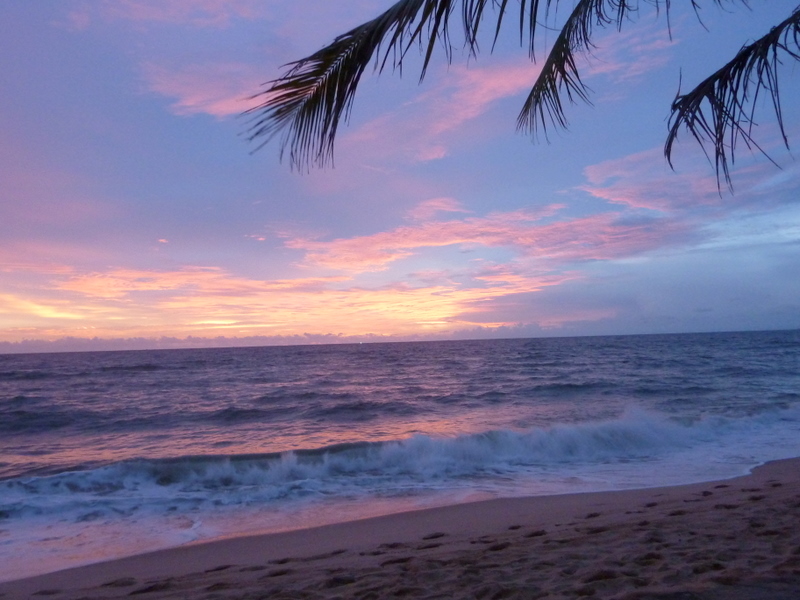 During the Vietnam war (1953 - 1975), the island housed Phu Quoc prison - the largest prisoner's camp of South Vietnam, detaining thousands of prisoners of war. The prison remains until today, where you can have a visit and learn more about Vietnam's wartime history. After years under protectorate from the French, Chinese, South Vietnam and Cambodia, during the 1970s - early 1980s, Phu Quoc Island was officially recognized as an integral part of Vietnam's territory.
Is it more expensive than other destinations in Vietnam?
Prices and fees in Phu Quoc are, unfortunately, a bit pricier than other areas in Vietnam. Being a fairly popular beach resort destination for both locals and foreign tourists alike, prices tend to go up and even skyrocketed during high season.
However, even if you are a budget traveler, Phu Quoc can still be a great option. Despite its higher price than most in Vietnam, Phu Quoc still represents great value for travelers. Hotels and resorts from different budget ranges here are much cheaper than what you would actually pay back home. Furthermore, plenty of hostels and budget accommodation are available, even in popular resort areas such as Long Beach.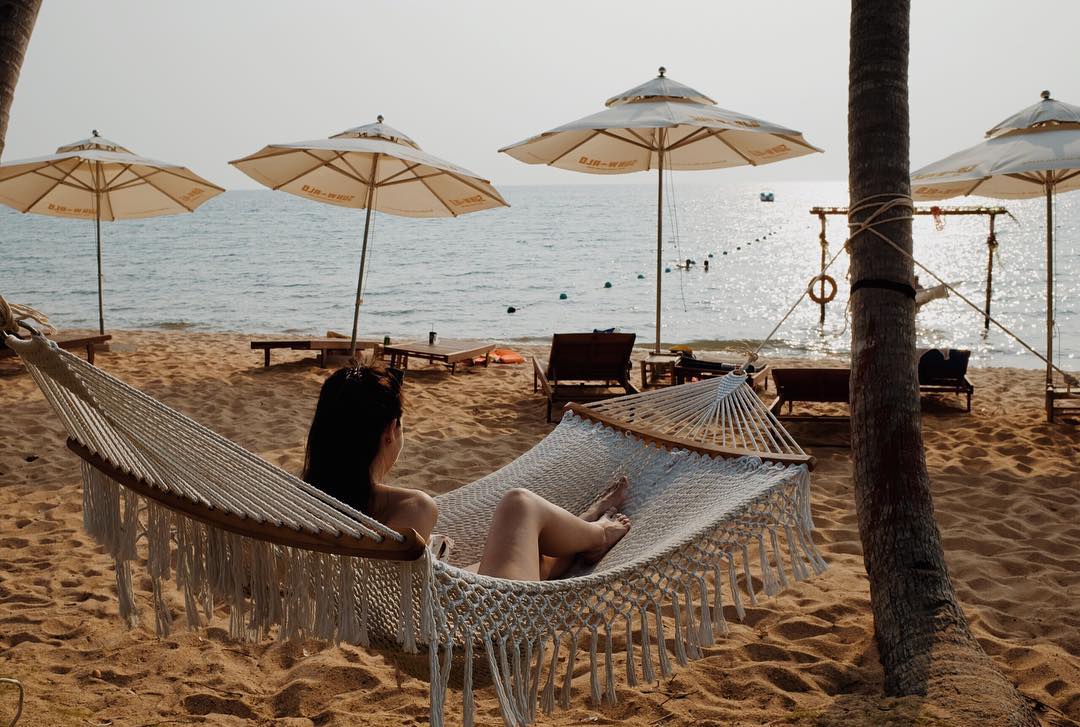 How to get to Phu Quoc island
By flight
The most effective and quickest way to travel to Phu Quoc is to fly. From inland Vietnam to Phu Quoc Island, there are several airlines (including budget ones) operate flights every day with affordable prices and varied schedules. One tip is to book ahead of time with budget airlines. This might actually be a better option than to travel with far less comfortable and more time-consuming methods of transportation.
Airport Car Transfer in Phu Quoc
Book now!
From Hanoi or Danang, you can fly directly to Phu Quoc Airport. This takes roughly 1.5-2 hours and costs around 65 US$ for a one-way course. Budget airlines like Vietjet, Jetstar, or Bamboo Airways all fly this route. If you're opting for a higher quality option, Vietnam Airlines is your number one choice.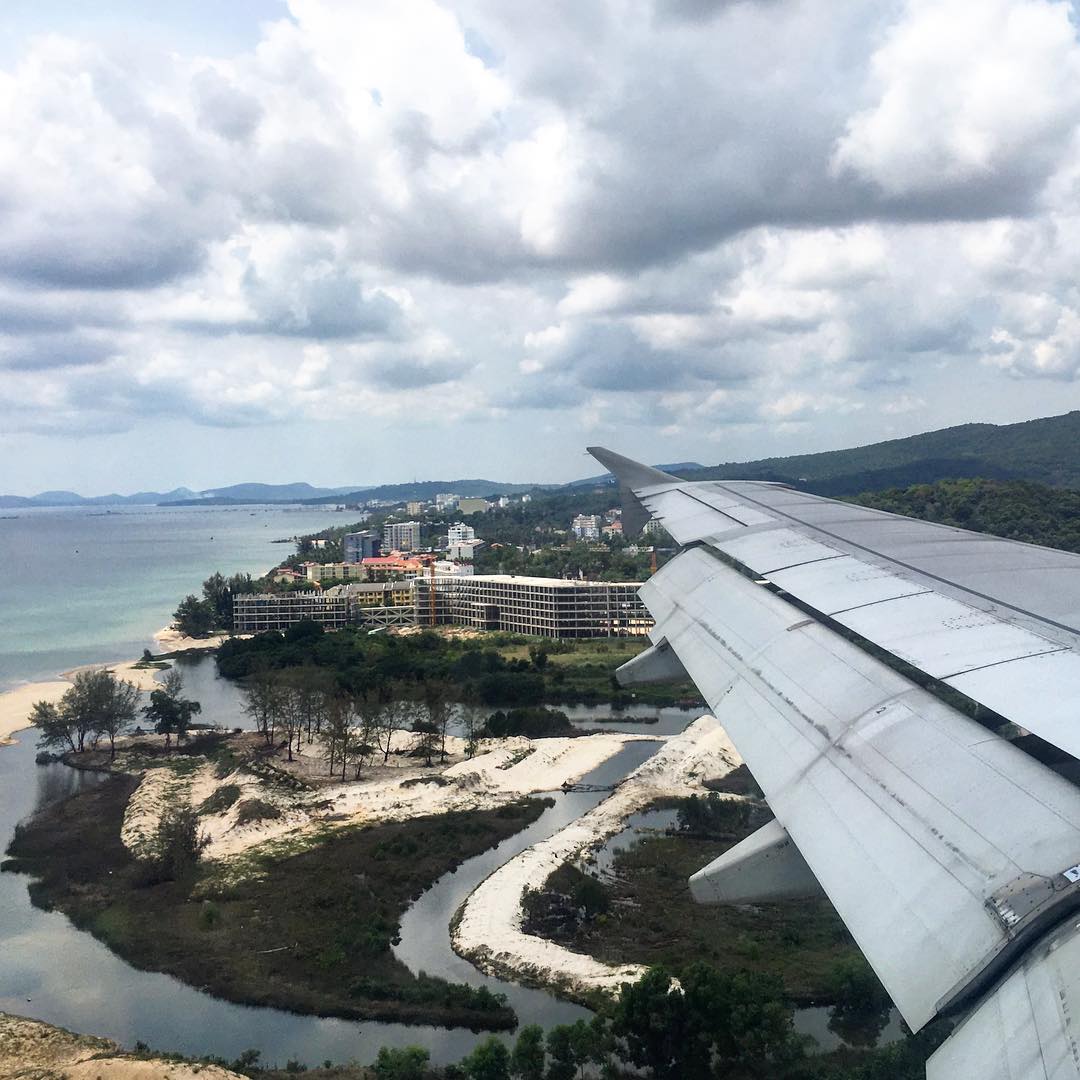 The flight from Ho Chi Minh city to Phu Quoc is essentially the same. You can fly directly with Jetstar or Vietjet for around 25 US$, although this price doesn't include checked baggage. Obviously, the sooner you book your flight, the better chance of getting a bargaining price you will have.
Other forms of transportation
Alternatively, you can travel to Phu Quoc by taking an 8-hour bus ride to Ha Tien and a 1.5-hour fast ferry from this province. However, unless you want to explore other areas on your journey from Ho Chi Minh city, plus having a good body condition to travel for such a long time, it is not recommendable to go by bus and ferry to Phu Quoc. If you book well in advance, it is more convenient and economical to fly.
If you're staying in the Mekong Delta regions, you can fly directly from Can Tho to Phu Quoc as well. One trip takes you around 1 hour and 120US$. Although if you're planning on a budget trip and feeling adventurous, traveling from Can Tho via bus and ferry is the way-to-go.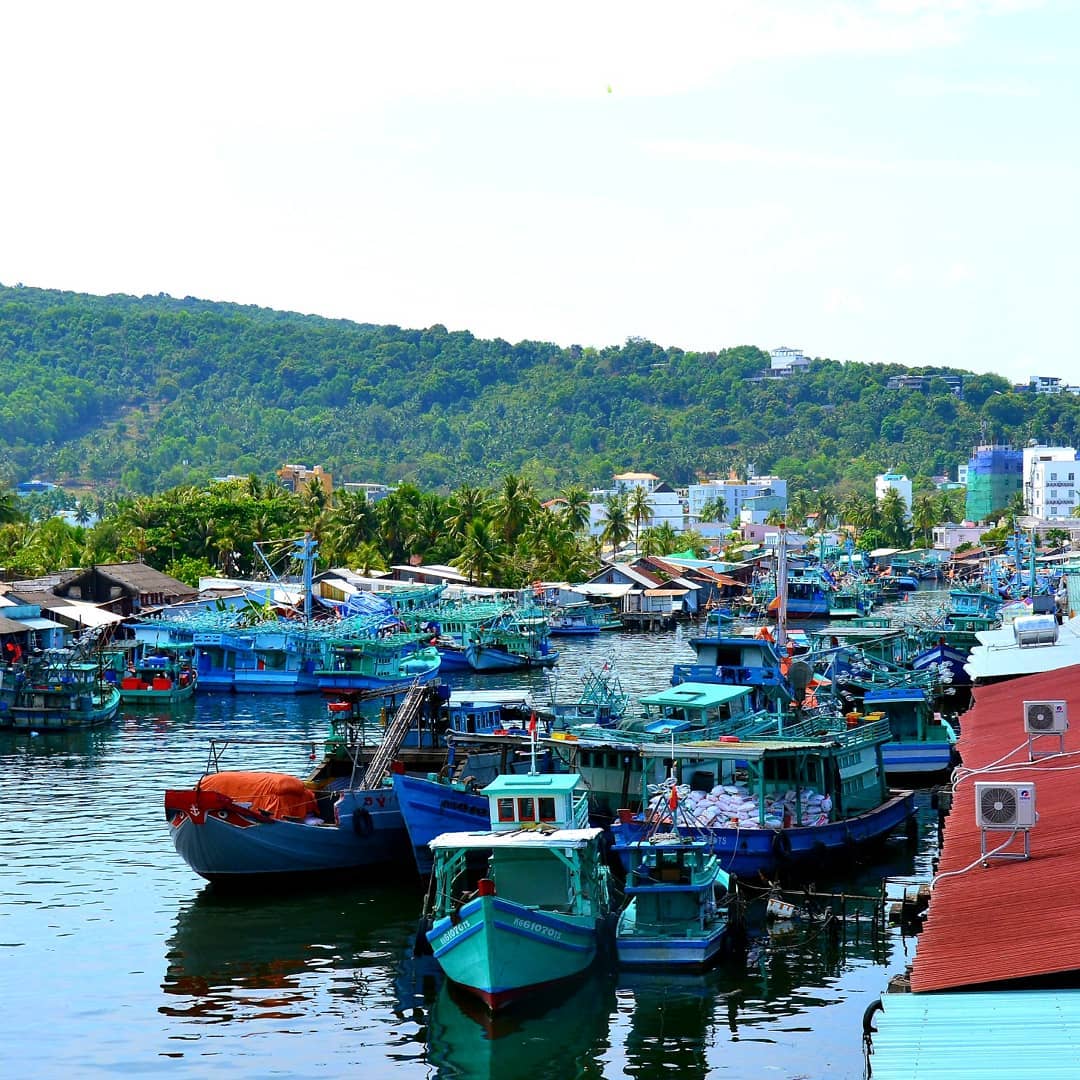 From Thailand, you can opt for a direct flight from Bangkok to Phu Quoc in under 2 hours, with prices starting from 120US$. Furthermore, although Phu Quoc is located incredibly close to Cambodia, there is neither direct flights nor ferry to the island! Instead, you have to travel to Vietnam with whichever transportation you prefer, and then journey to Phu Quoc from wherever you are, following the instructions above.
Visa information
Citizens from many countries can enter Vietnam without applying for a visa beforehand and can stay up to 15-30 days depending on their passports. We have good news for you! Phu Quoc, in fact, has more relaxed visa rules than Vietnam. You might be able to stay up to 30 days in Phu Quoc without a visa! Visa exemptions are subject to change, so it's better to check the official Ministry of Foreign Affairs website for updated information.
Best time to visit Phu Quoc island
Best time to travel
Weather in Phu Quoc remains warm throughout the year, however, there are two main seasons in Phu Quoc - wet season and dry season.
Dry season lasts from November until May. This is the nicest time to visit Phu Quoc Island and enjoy sunny beaches all day. April and May tend to be the hottest months and sometimes temperatures can even go up to 40°C (104°F). Therefore, if you want to venture on Phu Quoc Island during the dry season, but avoid the hottest weather, the best time to travel is from November until March. Do note that this is also the peak season and many tourists will overcrowd the island. If you want to avoid the crowd and don't mind a little bit of heat, traveling in April might be your best option.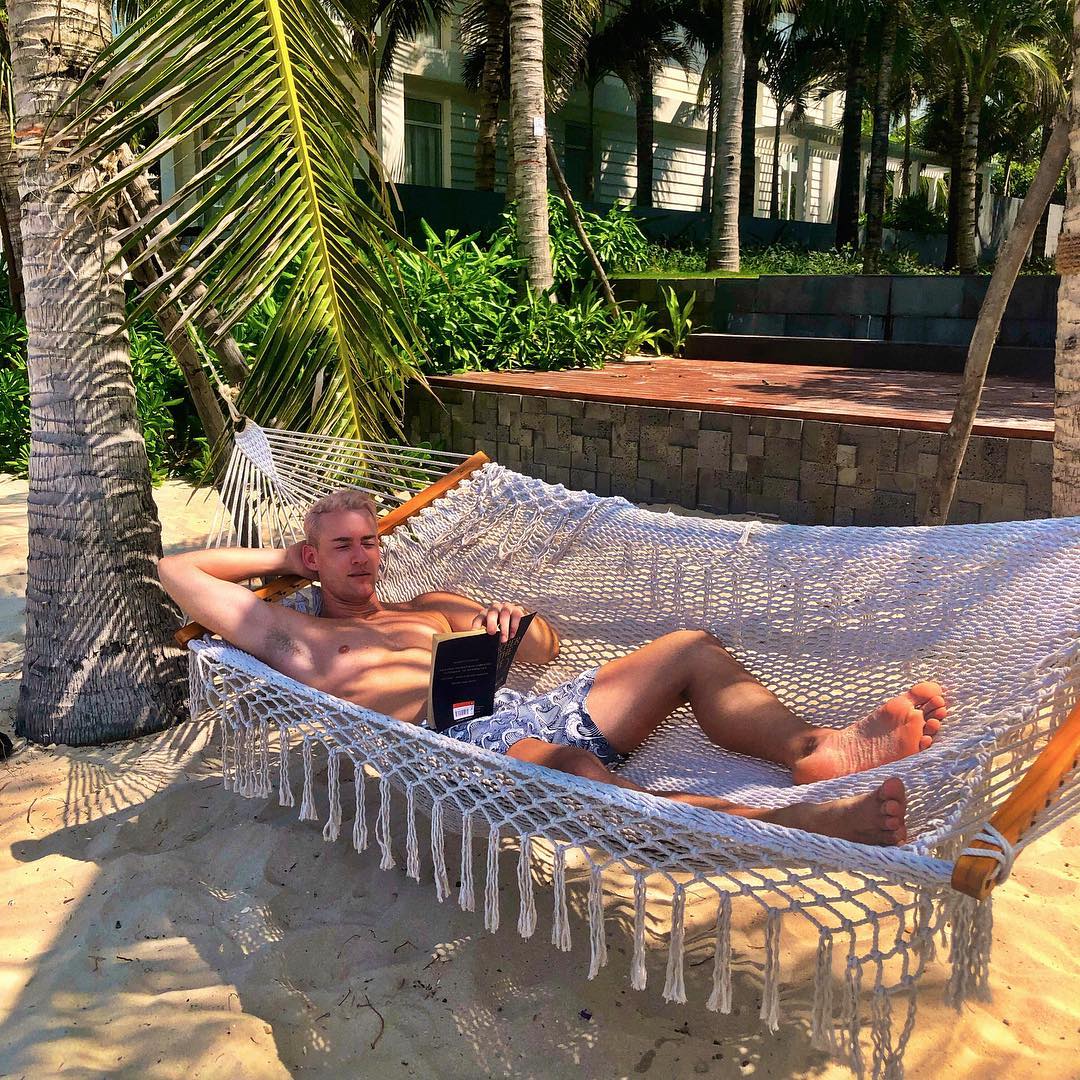 How long should you stay
Being a beach break destination, there are not so many attractions to visit in Phu Quoc Island. In fact, you can easily tick off all tourist destinations in a day or two. However, when it comes to less adventure and more relaxation, it's tricky to tell exactly how long you should stay here!
Day tours to explore Phu Quoc island
Book now!
If you're short on time and budget, you should still spend at least 2-3 days in Phu Quoc if you truly want to enjoy everything on the island. A one-day trip to the Southern part and another short trip to the North is enough to get the whole island covered.
Alternately, if you're happy to lie down and do nothing much, a week or more is ideal. Take a day tour covering the major attractions, go for a snorkeling cruise amongst the rich marine life and catch fresh fish, visit the local night market and taste exotic food, or simply just lie down and laze around Long Beach all day.
How to travel around Phu Quoc island
Unfortunately, public transportation in Phu Quoc is practically nonexistent. Most locals travel around by either cars or motorbikes.
The best way to get around the island is to rent a bicycle or motorbike. Do note that even though the island is small, the distance between each destination is relatively far. This plus the intense heat during dry season might not be pleasant to travel by bicycle. On the other hand, if you're choosing motorbike as your main transportation, be well aware to carry your motorbike license with you. If not, your travel insurance is unlikely to cover for you once you get into an accident.
Half-day and Full-day Phu Quoc Private Car Charter
If you're up for a bit of leg work, you can take a walk around the main popular town of Duong Dong. From the night market to the Dinh Cau sea temple is easily within walking distance. You can also take a stroll along the Long Beach, soak in the tropical atmosphere and take a seat in a nice bar or restaurant.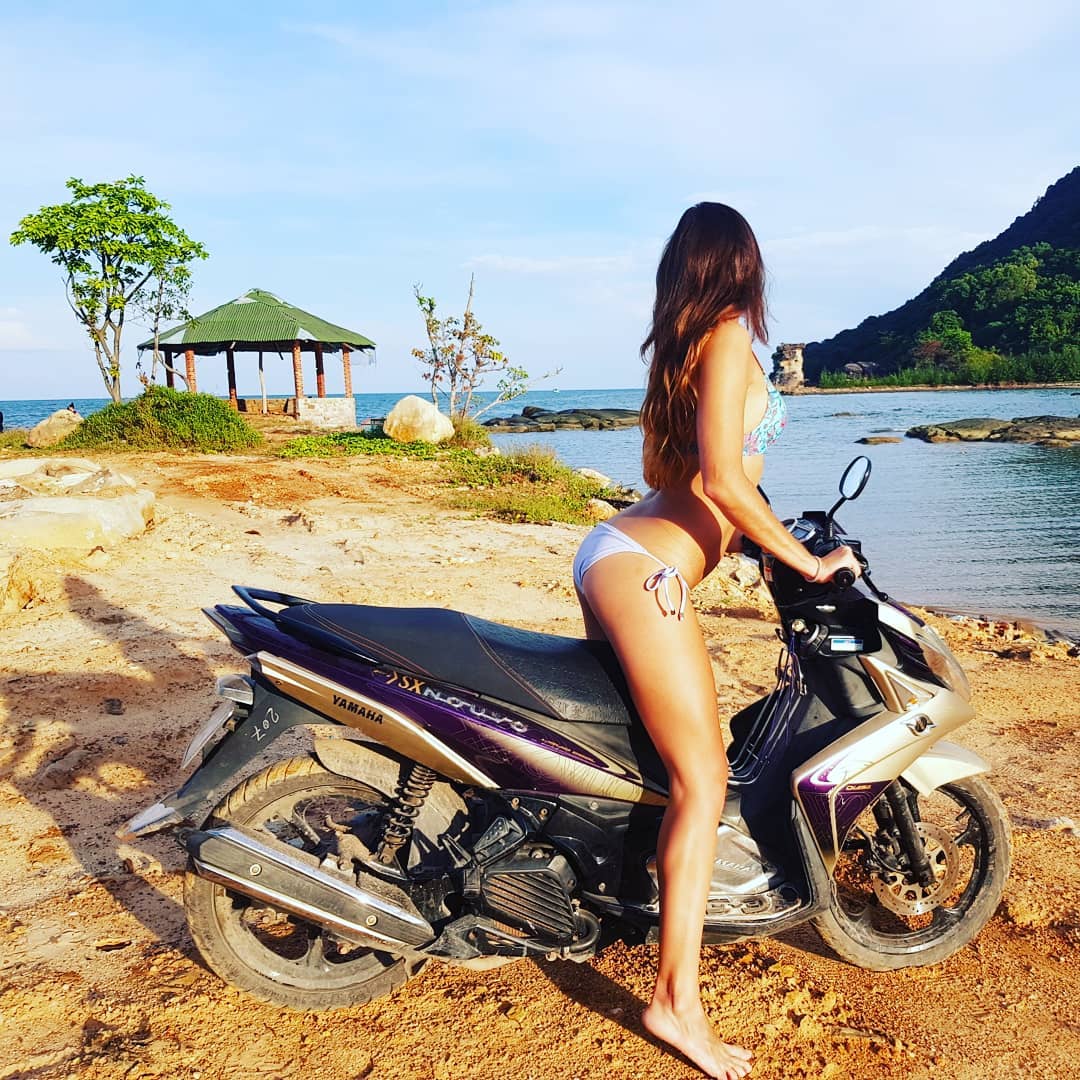 On the other hand, if you want to go further and discover more attractions, then a taxi is your best choice. Taxi prices in Phu Quoc are relatively more expensive than in other parts of Vietnam, but still cheaper in comparison to other Western countries. There is a taxi booking app designed for the island, called PQRide. Additionally, Mai Linh is also a reliable taxi operator.
If you're a solo traveller who is on a budget, with a slightly adventurous mind, opt for motorcycle taxis. You just need to hop on the back and your motorbike driver will take you to your desired destination. It's much cheaper than a regular taxi, only around 1-3 US$ depending on the distance. However, it is potentially not as safe and comfortable, so do travel at your own risk.
Where to stay in Phu Quoc Island
Being a popular beach vacation destination, it is not difficult to find accommodation in Phu Quoc. From affordable hostels to luxurious beach resorts, Phu Quoc has a variety of accommodations suitable for your taste and budget plan. Below are some suggested hotels, resort and hostels for you to take a look.
Hotels and resorts
1. JW Marriott Phu Quoc Emerald Bay Resort & Spa
18 kilometers away from Phu Quoc airport, quietly situated on Bai Khem beach is JW Marriott Phu Quoc Emerald Bay Resort & Spa. This high-class, gorgeous 5-star resort is well loved by both international and domestic affluent travelers alike.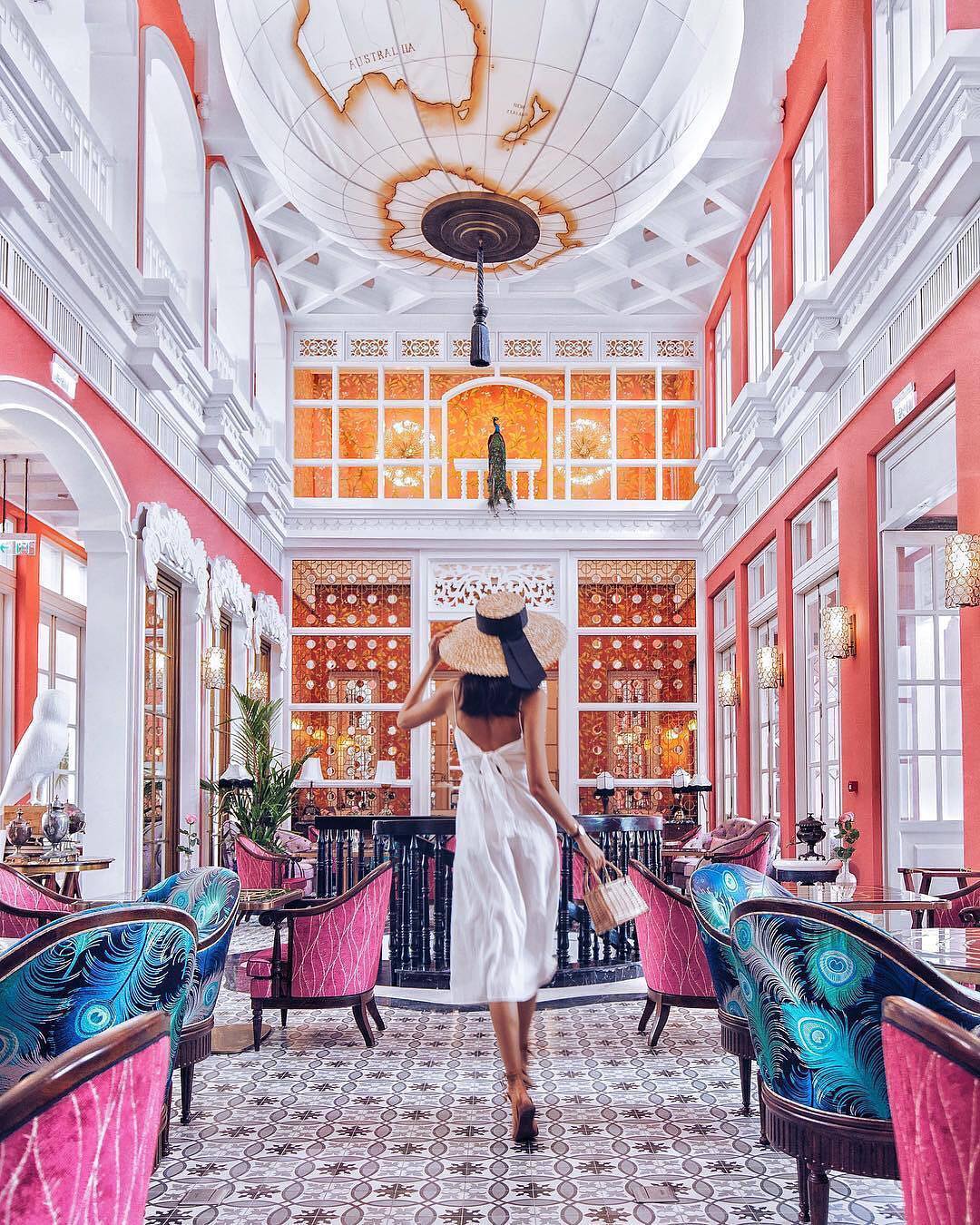 The resort's extravagant rooms, designed by the world-famous architect Bill Bensley, are diverse yet unique. Each one has a luxurious Western design with distinctive theme colors, with the overall exterior constructed to look as if you're stepping into a foreign paradise.
2. MGallery La Veranda Resort Phu Quoc
This is an excellent 5-star boutique resort, lies only 200 meters away from Long Beach. The resort, inspired by the 1920s French Colonial mansion, offers delightful views of an untouched beach and sparkling azure water of the Gulf of Thailand.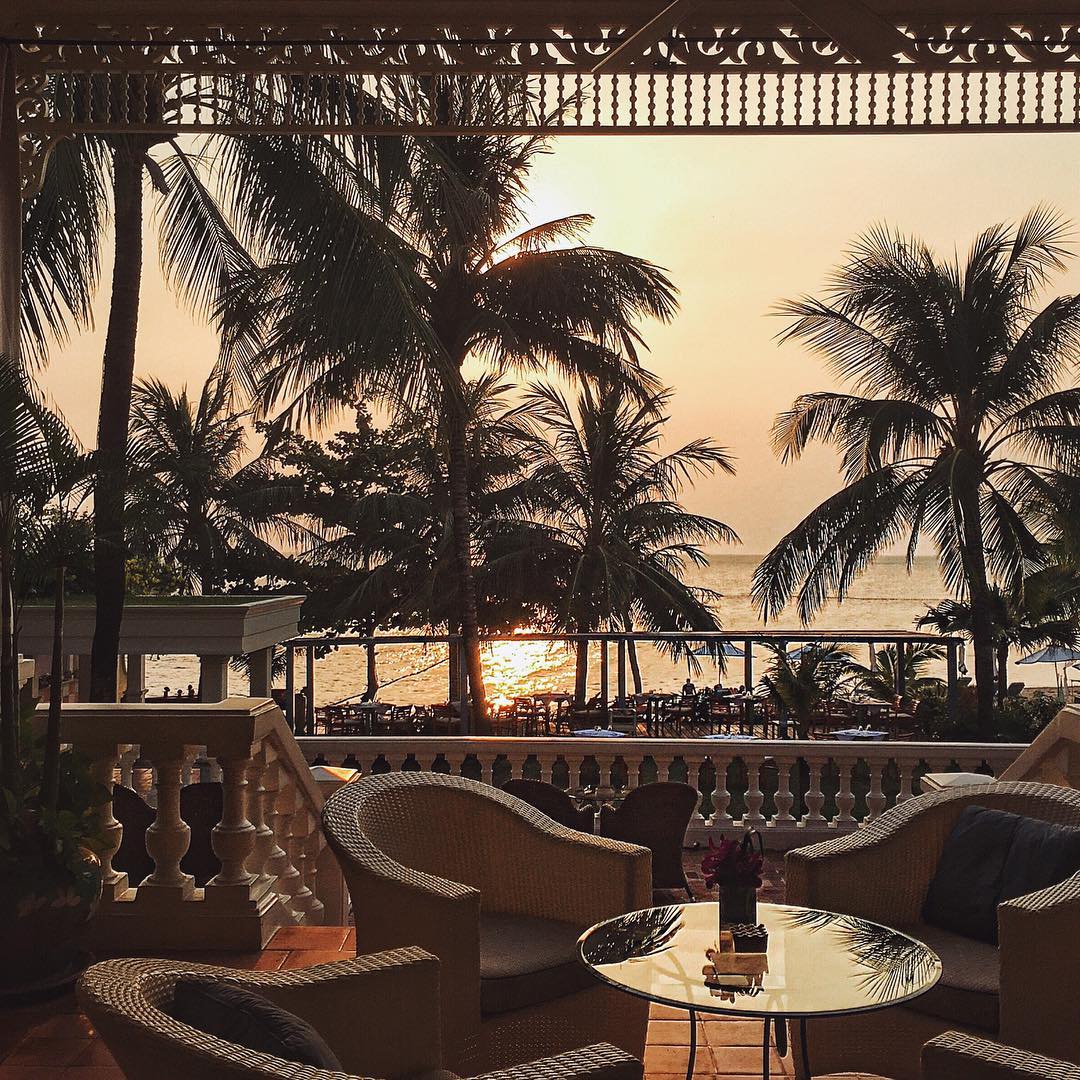 The resort's strategic location - right in the midst of Duong Dong area - is ideal for those interest in food, beach walks and sunsets.
3. Premier Village Phu Quoc Resort
If you're looking for a private hideaway retreat, don't miss out on this charming grande resort in Ong Doi Cape - An Thoi Town. Premier Village Phu Quoc Resort is quietly tucked between luscious tropical surroundings and blinding white sand beaches on both sides, giving you stunning oceanic views from dusk till dawn.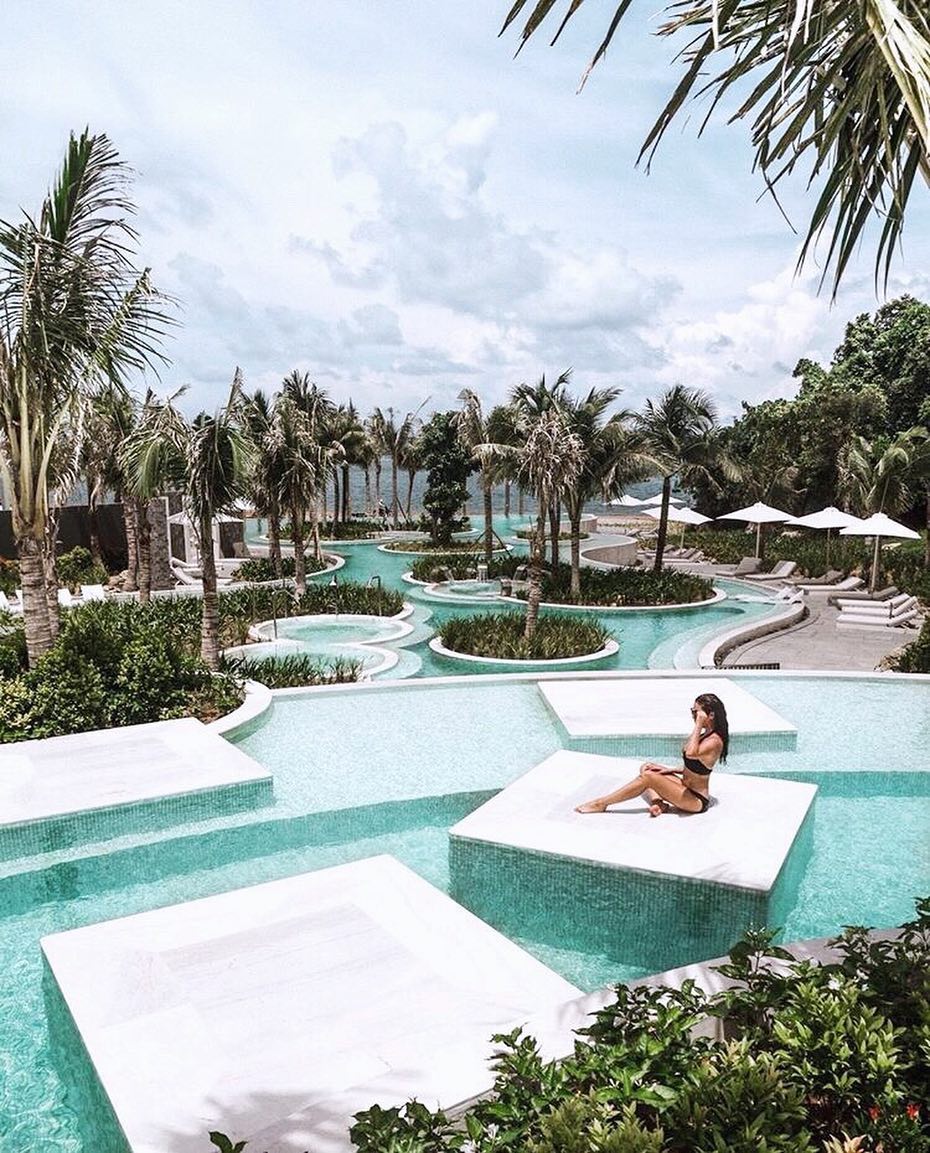 The resort is equipped with 227 villas stretching across the peninsula, each has a private pool and exquisite interior. The resort gives you the perfect and memorable experience with your loved ones in Phu Quoc.
4. Sol Beach House Phu Quoc
This 4-star stylish hotel is located on Truong Beach, only 12 minutes away from Duong Dong town. Nestled in an alluring tropical garden and the most mesmerizing beach on the island, Sol Beach House will give you everything you need for that perfect holiday.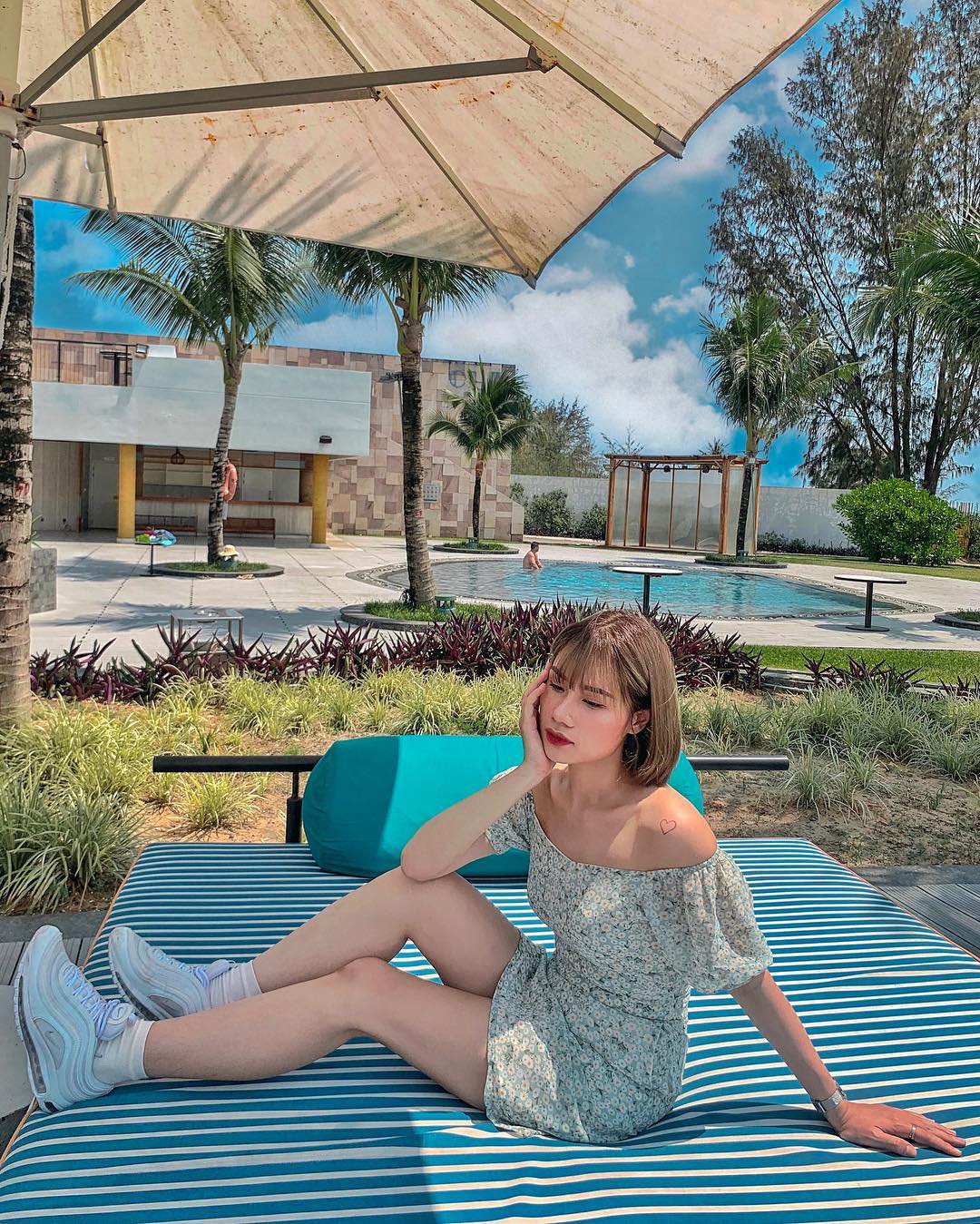 Besides cheerful modern theme colors and state-of-the-art interior design, the hotel also offers an amazingly large infinity swimming pool, with Bali beds and comfortable hammocks overlooking the sea so you can chill out all day.
Hostels
1. 9Station Hostel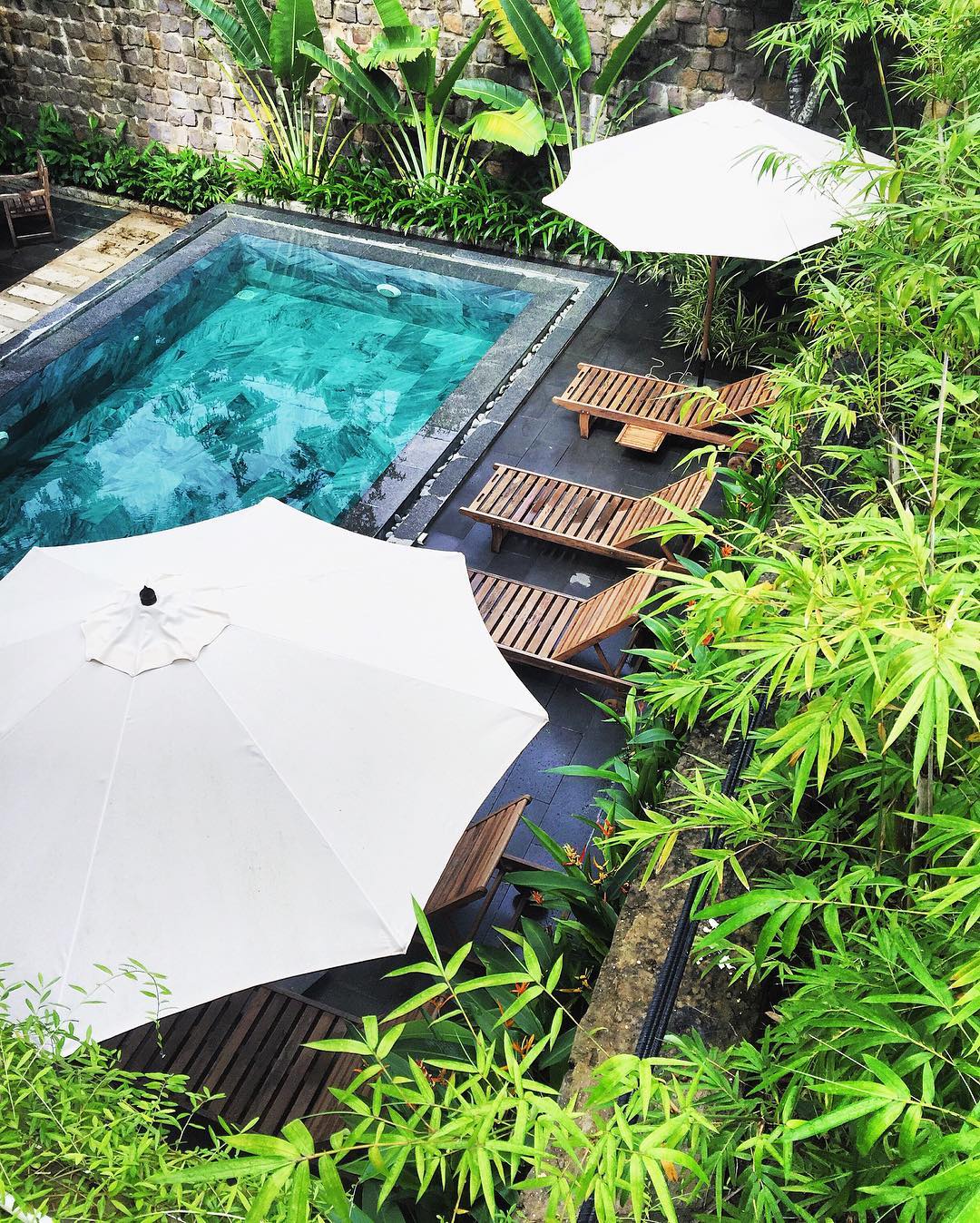 This newly established hostel right in the middle of Long Beach, Duong Dong town has been travelers' stable favorite in Phu Quoc Island. It is 900 meters away from Su Muon Pagoda, 1.3 kilometers from Phu Quoc Night Market, with sparkly clean bunk beds and private rooms. There's even an additional pool next to the property!
2. Phu House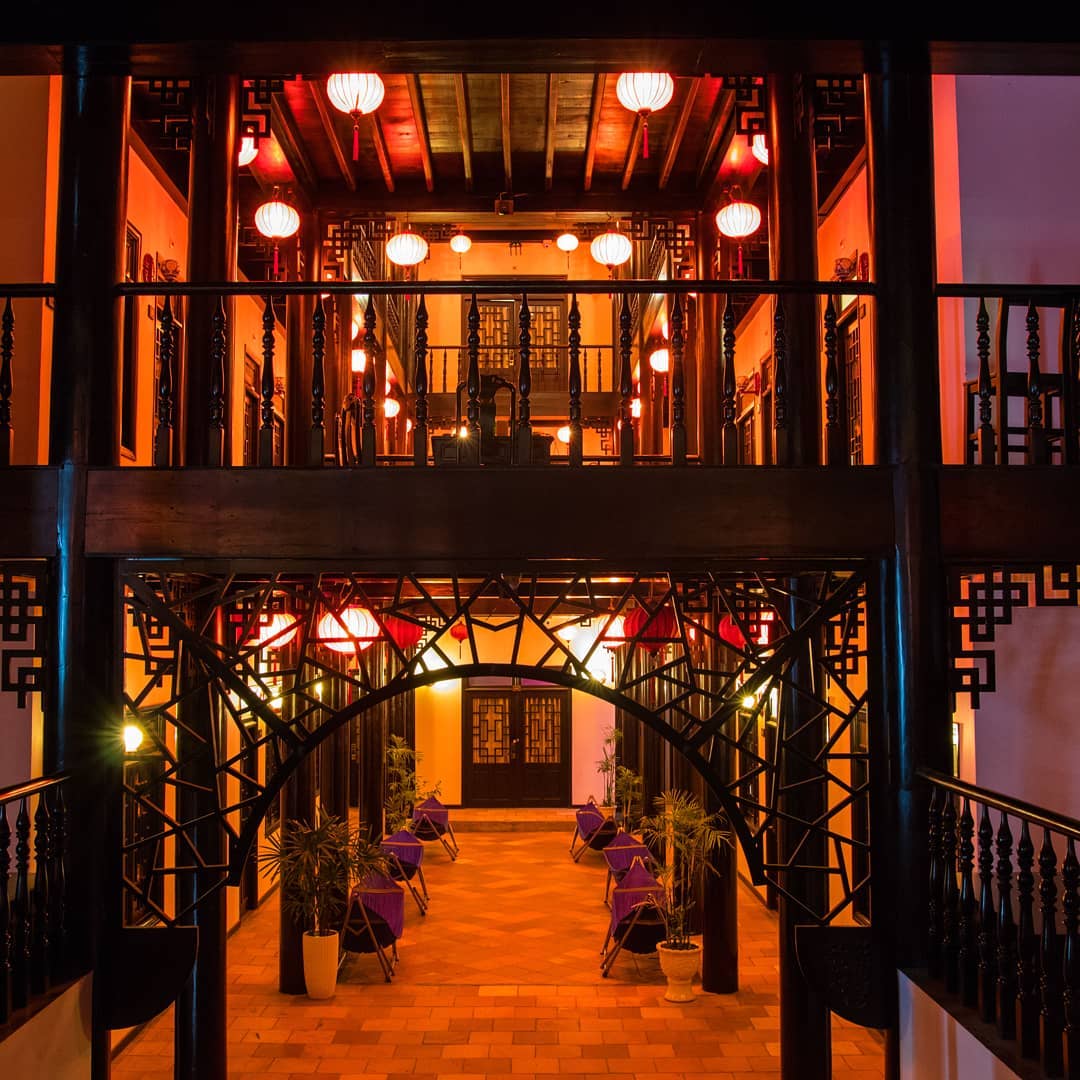 With a mix of traditional, oriental structure with a modern twist, natural lights shining through the skyline right in the middle, Phu House is sure to capture your backpacker's heart. The hostel has a collection of modern facilities, with a rooftop cafe giving you a splendid panoramic view of Phu Quoc Island.
3. The Vibe House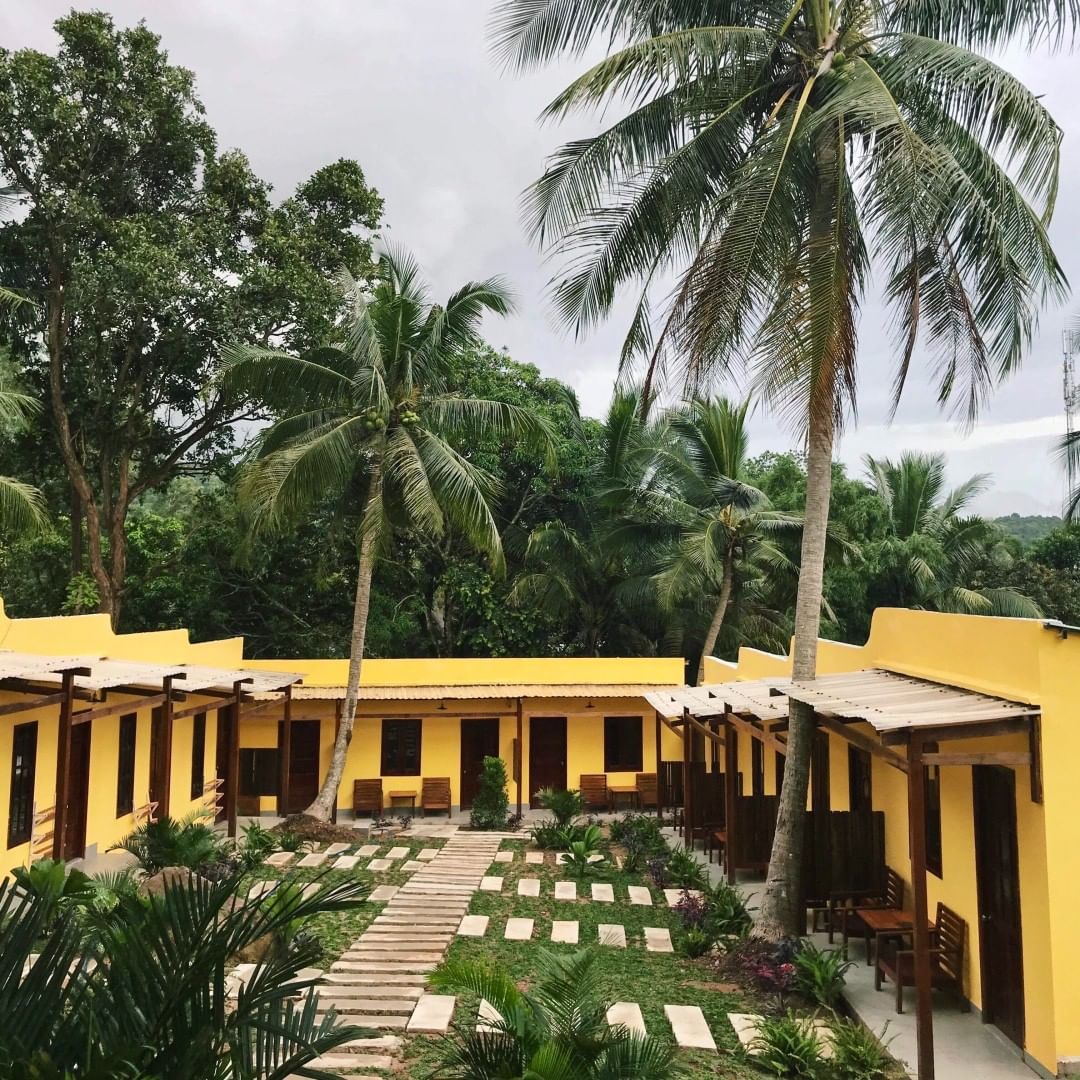 If you're looking for a nice, quiet and cheap place to stay, The Vibe House will not disappoint you. Located in downtown Duong Dong, it is only a few minutes walk away from Long Beach and 20 minutes from Vinpearl Land Phu Quoc. This cozy hostel houses several types of room, from mixed bunk beds to private rooms, each has a nice view to the garden.
Phu Quoc camping trip in 2 days
Click for more details!
Best things to do in Phu Quoc island
Sip a glass of cocktail next to the beach on Fingernail Island
With its crystal clear water and white sand, Fingernail Island beach is the perfect place to sit back, relax, enjoy your favorite cocktail and bath yourself in the blinding sunlight.
Ride the longest cable car line in the world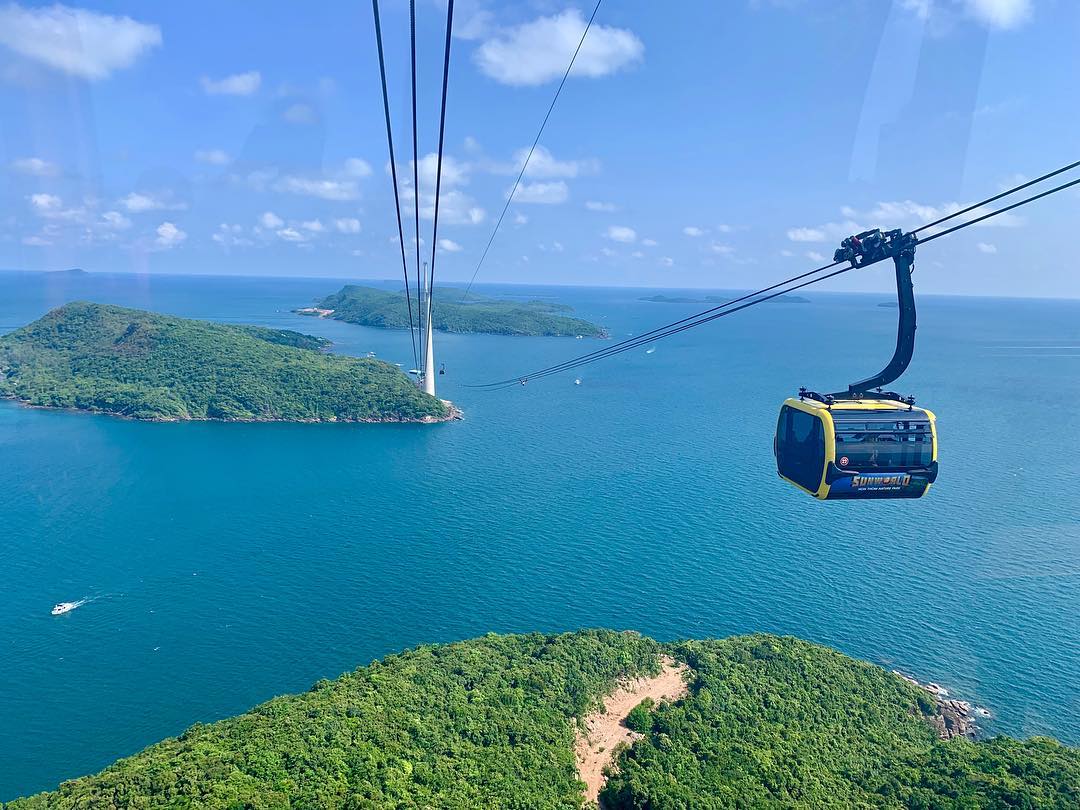 The cable car ride from Phu Quoc to Pineapple Island is 8 kilometers long and offers an utterly stunning panoramic view of the islands. It costs around 500.000VND (~$25 USD) and takes around 15 minutes for each lapse.
Visit a fish sauce factory
For Vietnamese people, fish sauce is considered to be the "nectar of the gods", for it makes every dish tastes like heaven. Ever wonder how it is made? In Phu Quoc, there are many fish sauce factories, with raw fish sauce barrels stacked one after another like wine in a winery. Visiting a fish sauce distillery is an exciting experience you wouldn't want to miss.
Explore the organic bee farm and pepper farm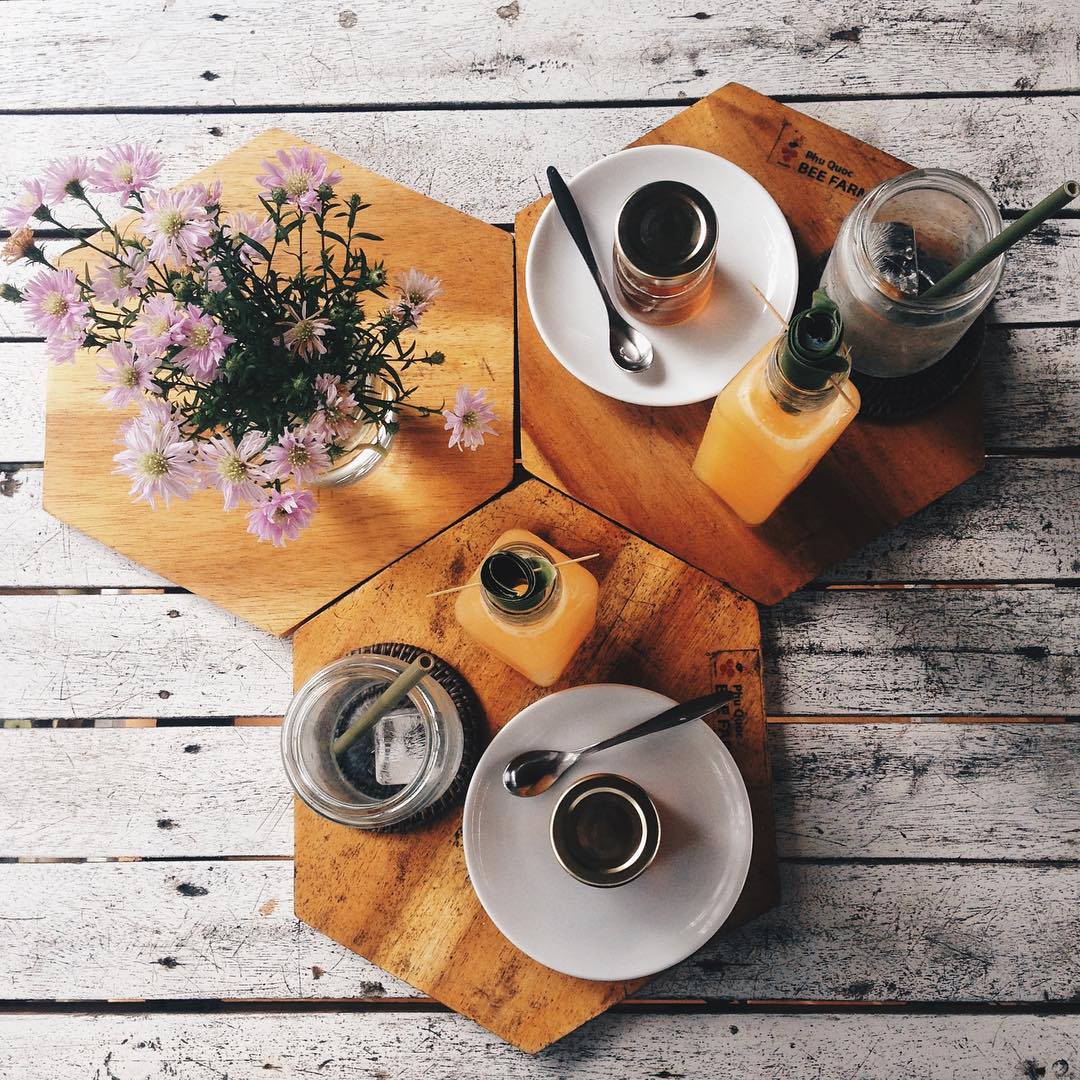 Phu Quoc is also famous for producing organic honey and pepper. The bee farm and pepper garden are great destinations to take some Instagram-worthy photos!
Visit the Pearl farm
The Phu Quoc Pearl farm is a great place to indulge in some shopping. It offers a great variety of pearl accessories for you to choose from. Additionally, you will also gain some insights on pearl production here with a short guided tour.
Snorkel or dive amongst colorful fishes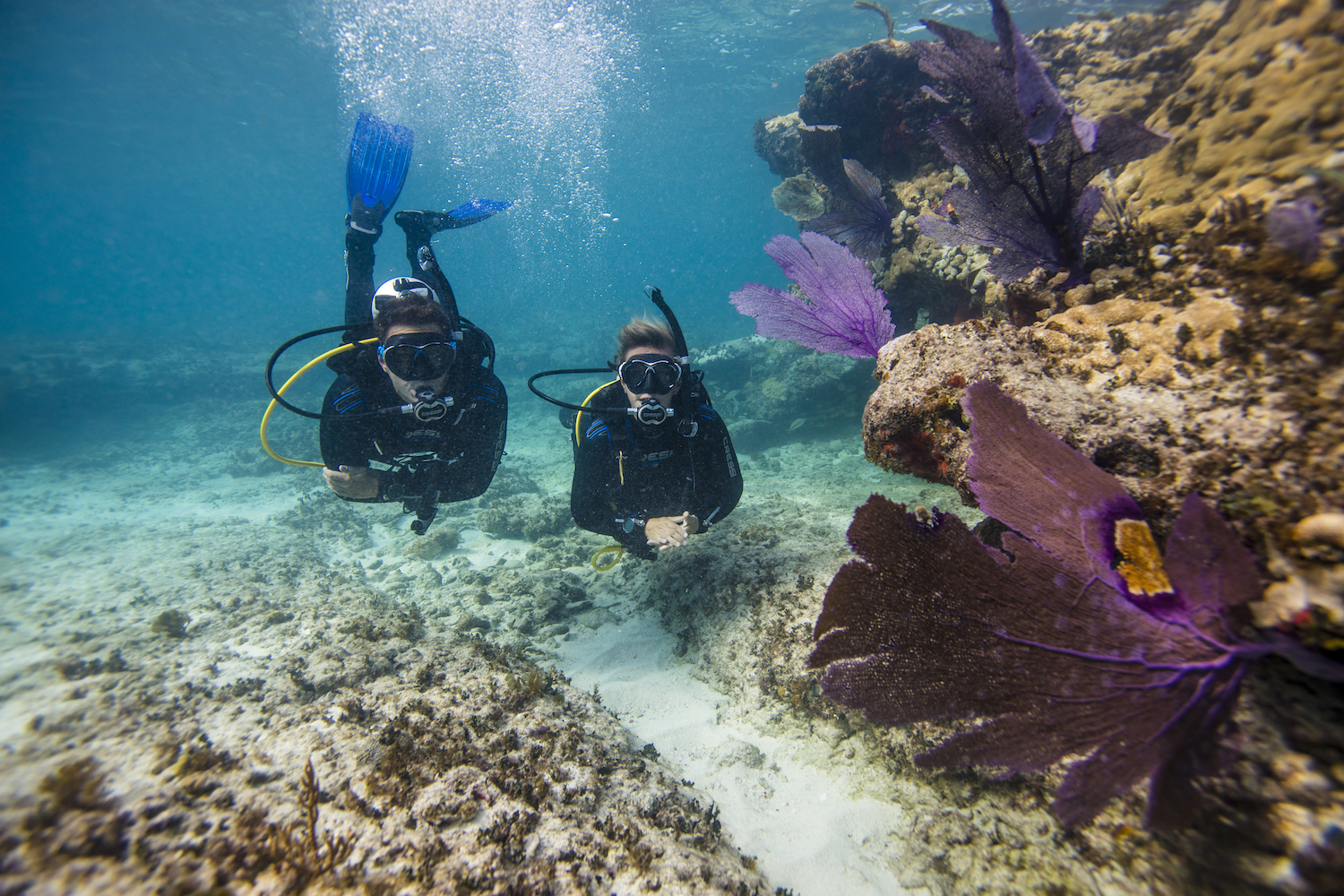 Take a snorkeling tour either on the North or South of Phu Quoc Island. Immerse yourself in fresh aquamarine water, vibrant coral reefs and colorful fishes!
Phu Quoc: Speedboat tour to the 4 islands
Book Now!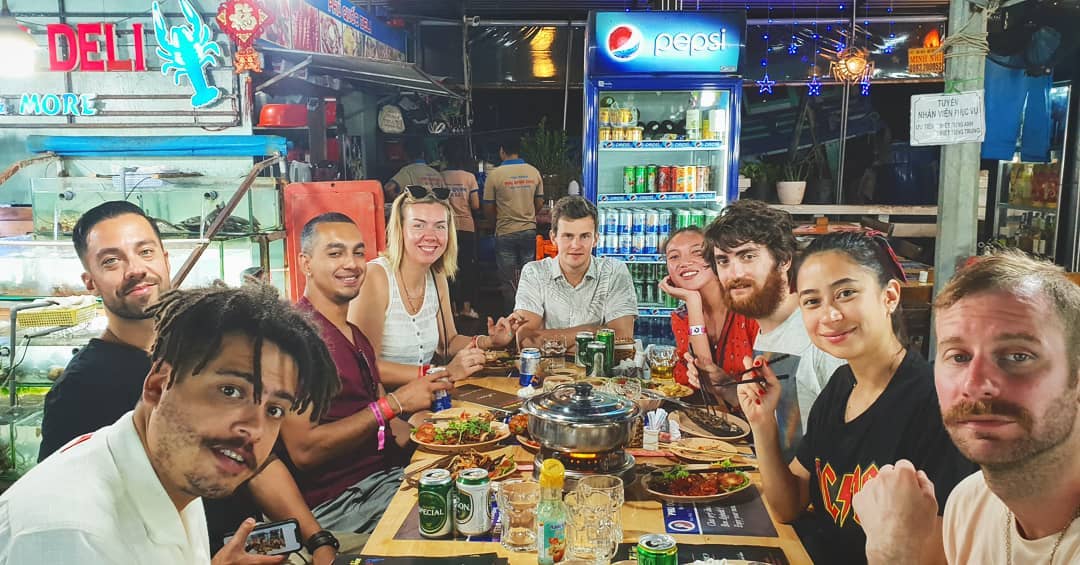 Feeling hungry? Then have a feast at Phu Quoc night market! Once the sun comes down, the market creates a lovely buzzy vibe, with restaurants and vendors selling all kinds of ready-to-eat Vietnamese street food. Furthermore, there are also plenty of fresh seafood store where you can haggle for the price and have it cooked straight away.
Discover Dinh Cau rock temple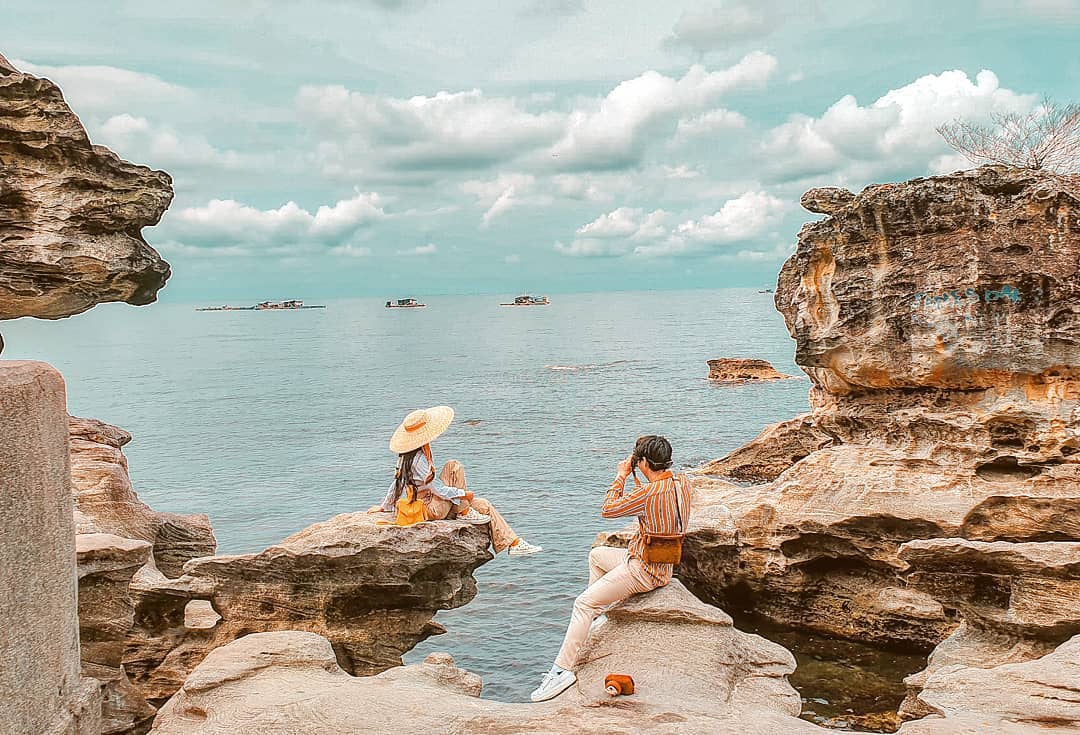 Right in the main town of Duong Dong lies a temple, a shrine and a lighthouse - all in one called Dinh Cau temple. This is where locals come to burn incense sticks and pray for the sea goddess before setting off on their fishing trips. You can come here to watch sunset and head off for dinner at the Phu Quoc night market, which is only a short walk away.
Visit Phu Quoc prison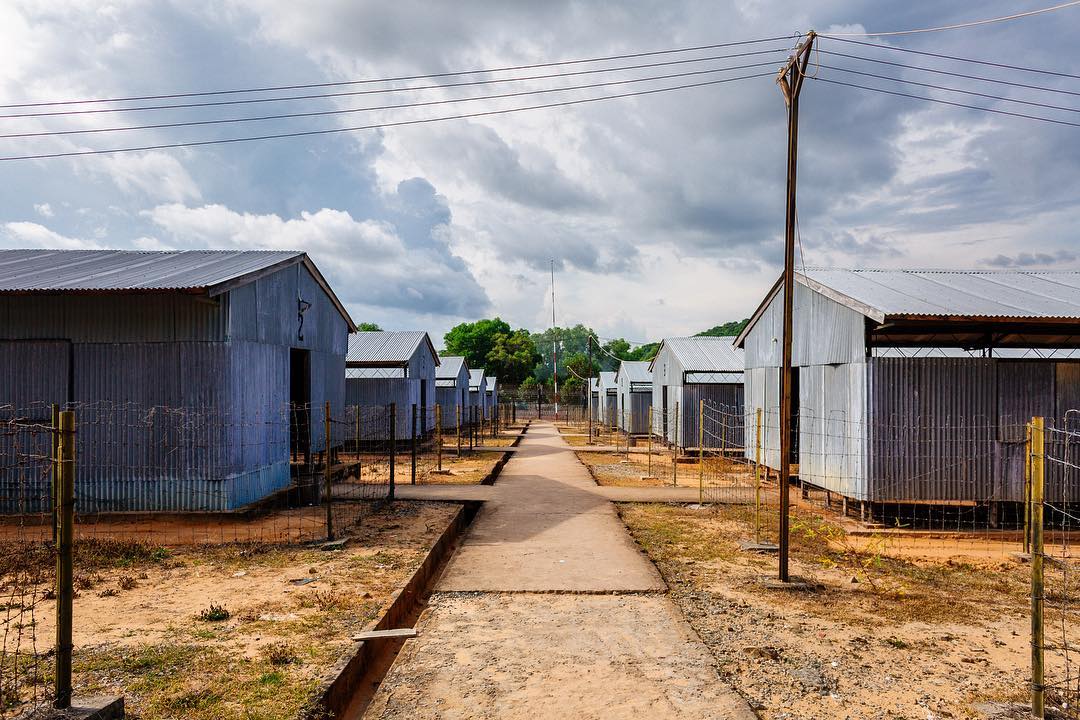 Originally built by the French colonists, Phu Quoc prison (also known as Coconut Tree prison) during the Vietnam War in the 1960s-70s used to be a place to capture, torture and murder communist prisoners of war. The prison, with various prisoner figures and demonstration of the hideous torture tools, gives a very clear image of just how horrible things were during the war. This is a more difficult experience but considering the amount of information on Vietnamese wartime history you get, definitely worthwhile.
Go fishing in the sunset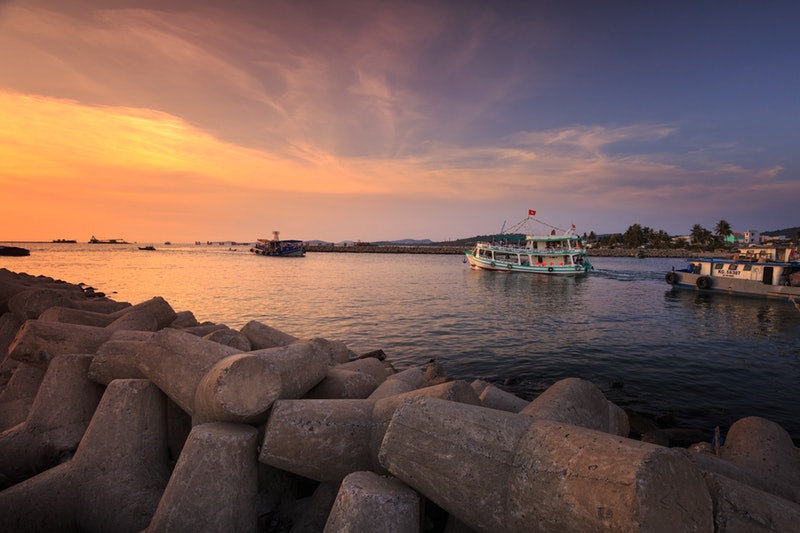 With its vast environment filled with diverse sea creatures, Phu Quoc is also a great place for some fishing. Go for a night squid fishing trip, enjoy your BBQ while admiring the sunset from afar is another fun activity you don't want to miss.
Phu Quoc at sunset and night squid fishing
What to eat in Phu Quoc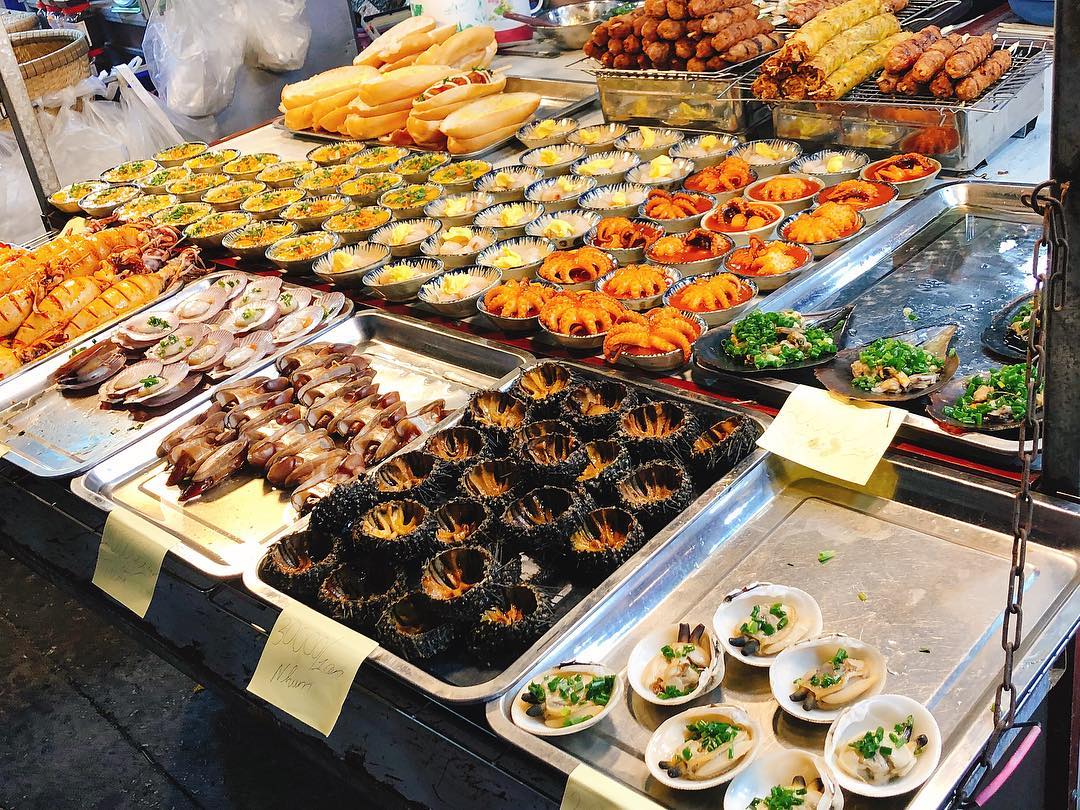 Red Herring Salad
This is a local stable favorite dish. The raw red herring sashimi is served with shredded coconut, mint and onion. Quite a wild mixture, isn't it? You can taste this dish at local Vietnamese restaurants in Phu Quoc, namely Song Xanh restaurant 30/4 Street, Trung Duong Marina restaurant at 136 30/4 Street, Vuon Tao restaurant (Apple Garden restaurant) at Cua Lap Hamlet, or Le Giang restaurant at 289 Tran Hung Dao street.
Fish and Pork Noodle soup
A type of fish cake soup that is also extremely popular among locals here. Try this at Phung's or Hanh's Noodle store on Bach Dang Street, Duong Dong Town.
Sweet and Sour Fish Soup
A delicious, sweet yet tangy soup incorporating tomatoes, okra, pineapples and cobia fish. Most seafood restaurant will serve this soup.
Crab Soup
A super tasty and unique tomato-based soup made from salt-water crabs found around the shore of Phu Quoc. Try this at Bún Riêu Đức Tấn Phu Quoc in Duong Dong area.
Sea food
Because why not?
Sticky Coconut candy
Freshly shredded coconut flakes wrapped in peanuts and condensed milk. Yummy!
Craft Beer
Have some cheers with your friends while drinking this freshly brewed beer.
Need more inspirations? Check out this guide for more suggestions on local dishes!
Best beaches in Phu Quoc island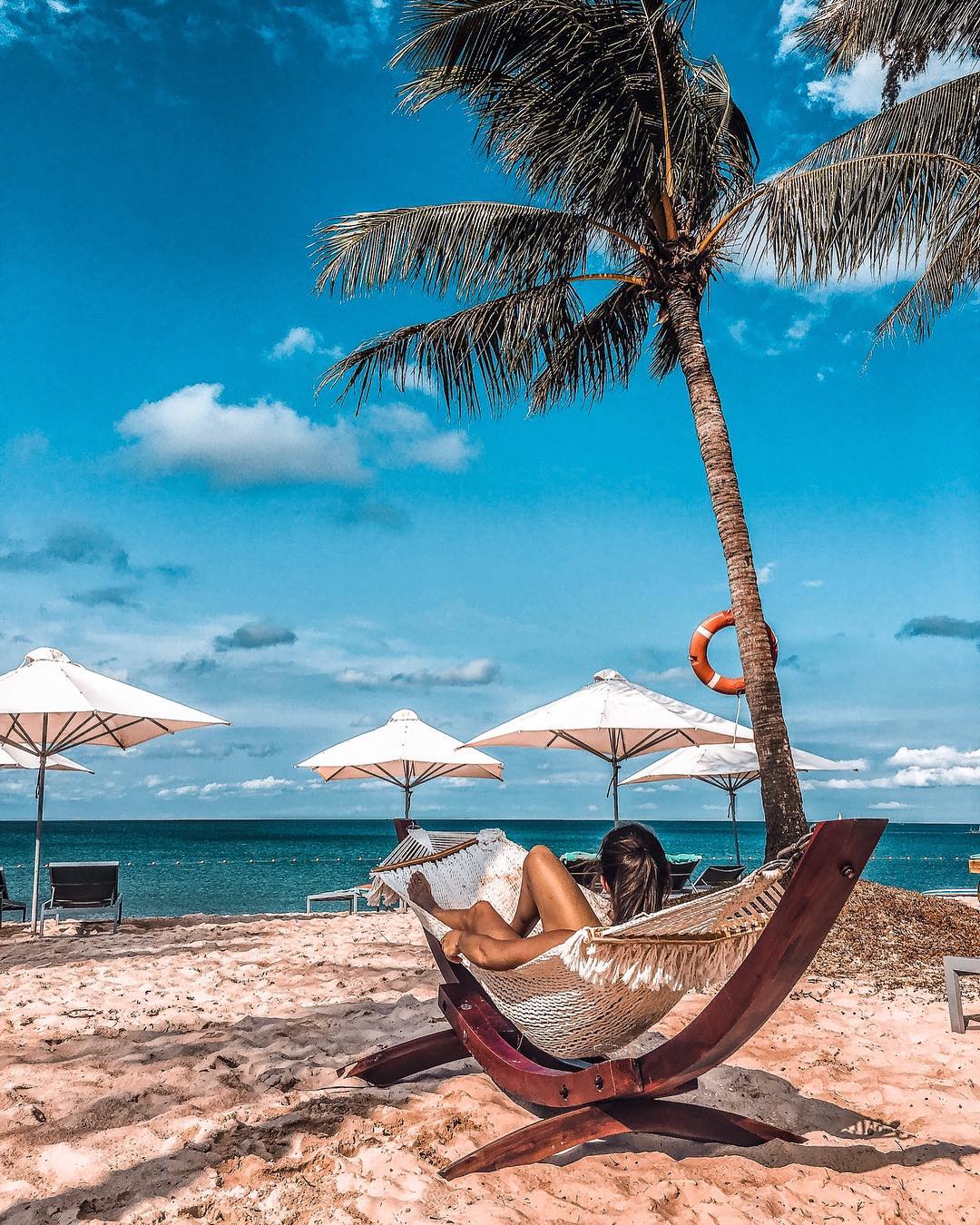 Phu Quoc has a handful of beautiful beaches where you can enjoy a variety of fun activities! Here are some of the most popular ones:
Long Beach
Bai Sao Beach
An Thoi Beach
Ong Lang Beach
Cua Can Beach
We hope this mini detailed Phu Quoc island travel guide gives you some new ideas for your next holiday! Phu Quoc is such a wonderful vacation getaway, the kind of place where you can be stuck for weeks just chilling out on a hammock. There are, admittedly, not much to actually "do". Rather, the island gives off a captivating laid-back and tropical vibe, making it difficult for us to bid farewell.