7 awesome ways to meet locals when travelling Vietnam
Getting to know the locals can really enrich your experience, especially when travelling by yourself. I found this is particularly important when travelling Vietnam alone. Vietnam has much of its best parts hidden away from the tourist traps and having a local friend can be an invaluable source of information as they can advise you where to go and what to do. I have lived in Saigon on and off for almost 2 years and these are my 7 tips to meet the local people who will help you uncover the country's hidden gems and cultures.
1. Meet students at the local parks.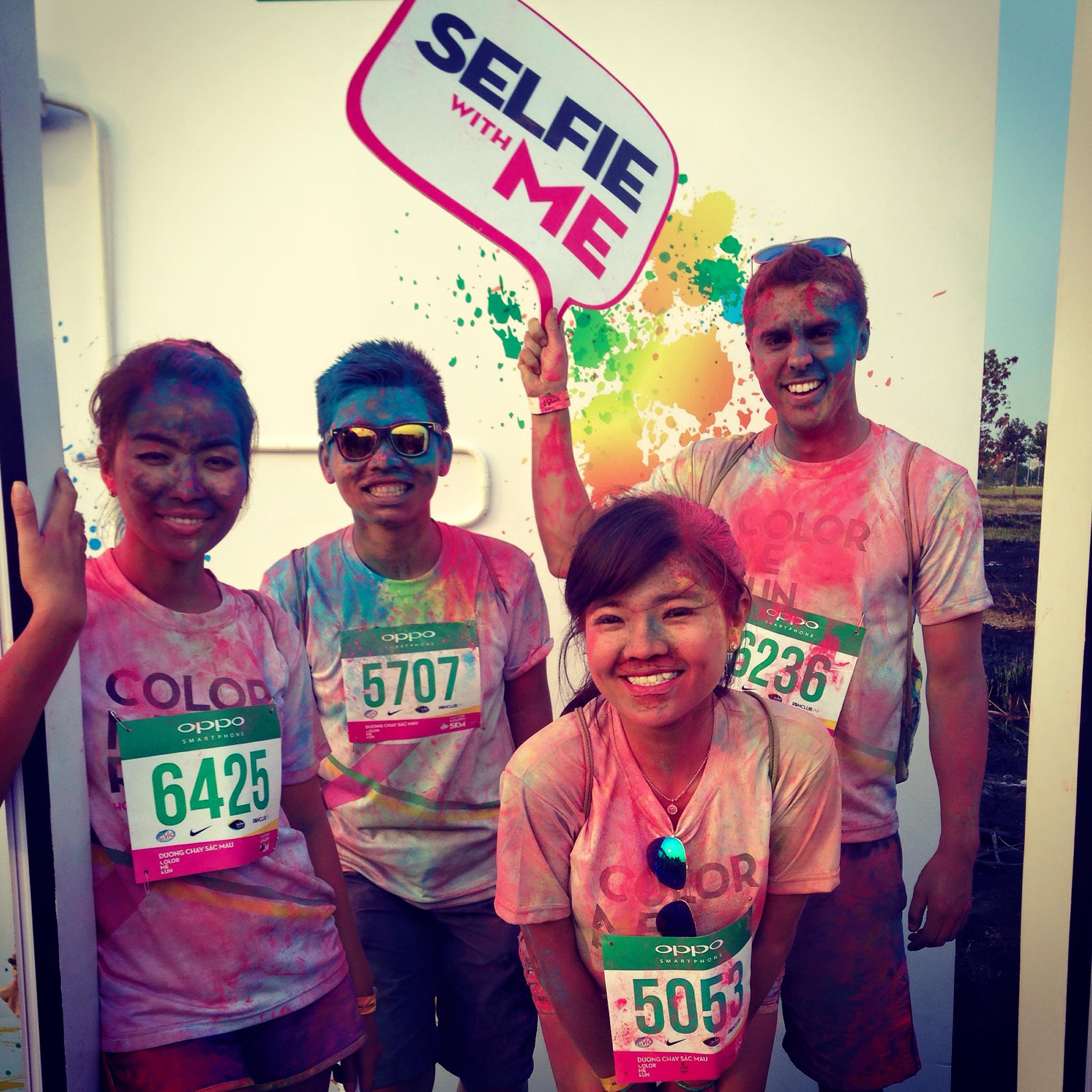 This is a free and easy way to meet young local people who might share some of the same interests as you, and most Vietnamese students love practising their English! There are a lot of student groups that volunteer to show travellers the tourist hot-spots in exchange for opportunities to practice their English. The easiest way to meet them is to stroll along the park and you will spot groups of students. They will approach you most of the time so don't worry if a small groups of locals begin to make their way over to you. Don't be afraid to exchange phone numbers or Facebooks with them once you have started chatting. If they don't approach you first, just ask some students for directions and they will help you out. Where to goSaigon: there are 2 main parks in the city centre that you can go, Tao Dan Park (110 is Nguyen Du) District 1 and 23/9 Park located right next to Ben Thanh market.Hanoi:  the parks surrounding Hoan Kiem lake and West lake
2. Follow the Expat Group on Facebook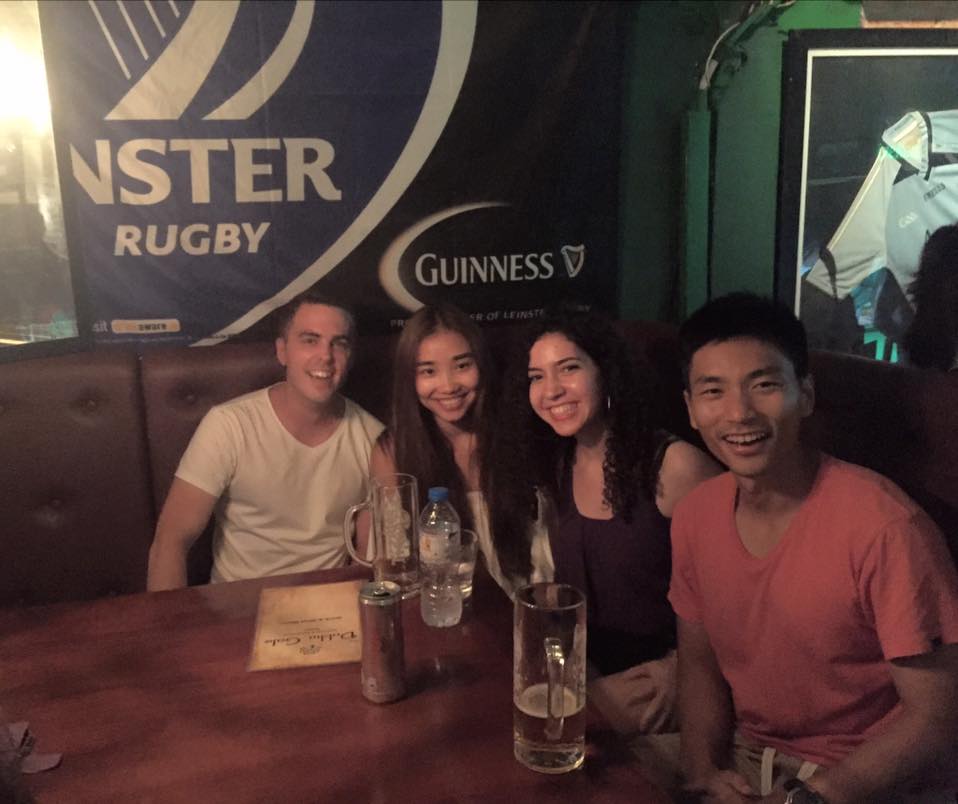 There are a couple of Facebook groups deigned to help foreigners in the area, with the main group in Vietnam being "Expats in Ho Chi Minh City (Saigon)". Although this is an expat group, many locals join the groups to interact with expats in Saigon and Hanoi. The group has more than 53,000 members and more than 1000 new members join weekly. Another one dedicated only for Hanoi is "Couchsurfing Hanoi" with more than 28,000 members. I found these groups extremely helpful for any issues that I had. All you need to do to write a post and ask if any locals are willing to help you. You can also ask for tips and things to do before arrival. This group is supportive and locals often go out of their way to help you. As this is a closed group, make sure you send requests to join at least a few days before your departure. Where to go on Facebook?Saigon: "Expats in Ho Chi Minh City (Saigon)"Hanoi:  "Couchsurfing Hanoi"
3. Use Tinder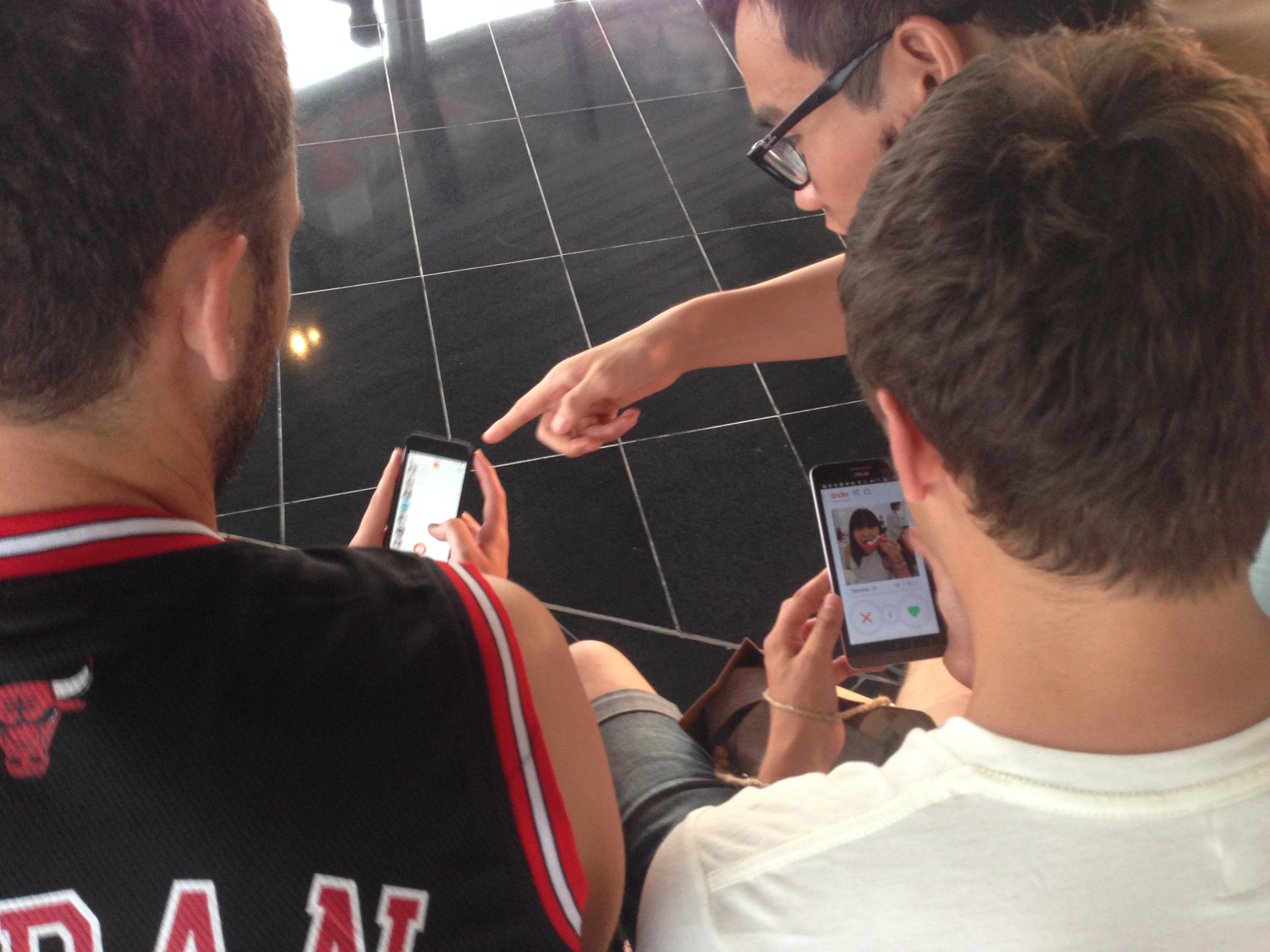 Tinder nowadays is more than just a dating app, and in Vietnam users are much more laid back in comparison to other countries. Most people are happy to send a few messages to organise a meet up. This means it's a great way to meet up with locals. Many solo travellers have come to Vietnam and found love. However, there are also those who don't but still end up making friends with the locals they meet. I met up with my Tinder date and ended up having a free motorbike tour around the city. She also introduced me to her groups of friends and took me to local restaurants that tourists often don't know about.
4. Go to backpacker areas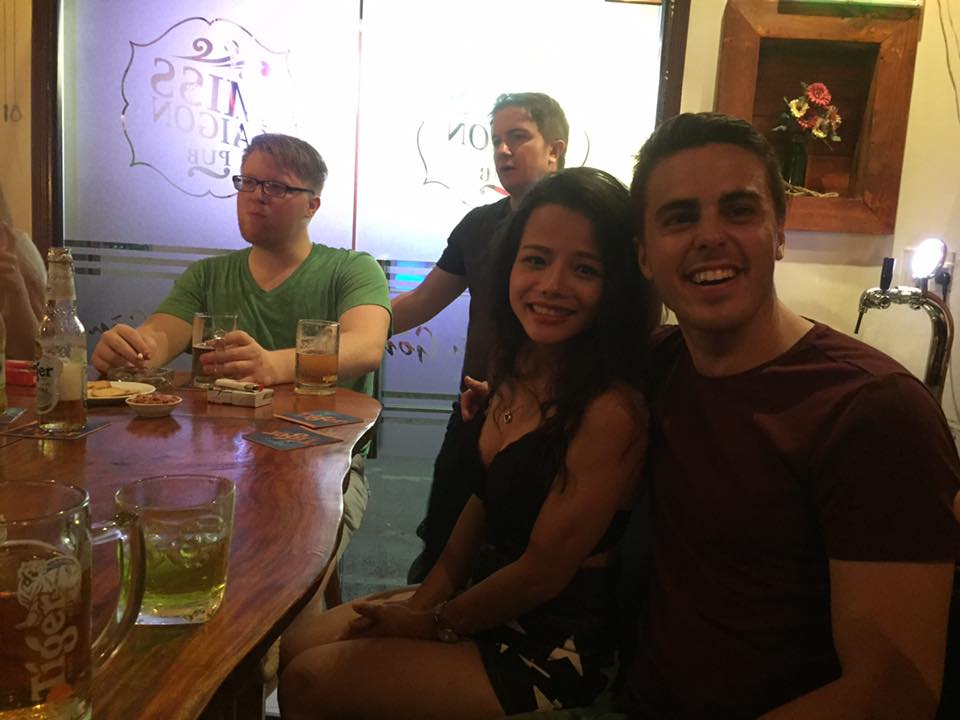 Although this is a generally a backpacking area, it is full of locals hanging around. Just as the cheap drinks attracts the backpackers, the locals cannot resist a bargain as well. This means this area is a perfect place to mingle, especially since everyone is more talkative after they've had a few! Once you are here, all you need to do is look for any bar that has plastic chairs outside. This is where all of the young locals and travellers drink cheap beer together and chat. There is also a good spread of food on offer here, which is just as cheap as the drinks, so having a great night out here while meeting lots of people wont put a dent in your wallet. However, these places can be a little on the shabby side. You shouldn't be surprised to see beggars or street vendors who will continue to hastle you long after you have made it clear you aren't interested. Also, this area is known for petty crime, make sure to take care of your belongings and dont leave anything unattended. Once you keep these tips in mind, you can go here and have an absolute blast as there is an insane amount of bars here for one street! Where to goSaigon: Bui Vien street areaHanoi:  Ta Hien street area
5. Make friends at local coffee shops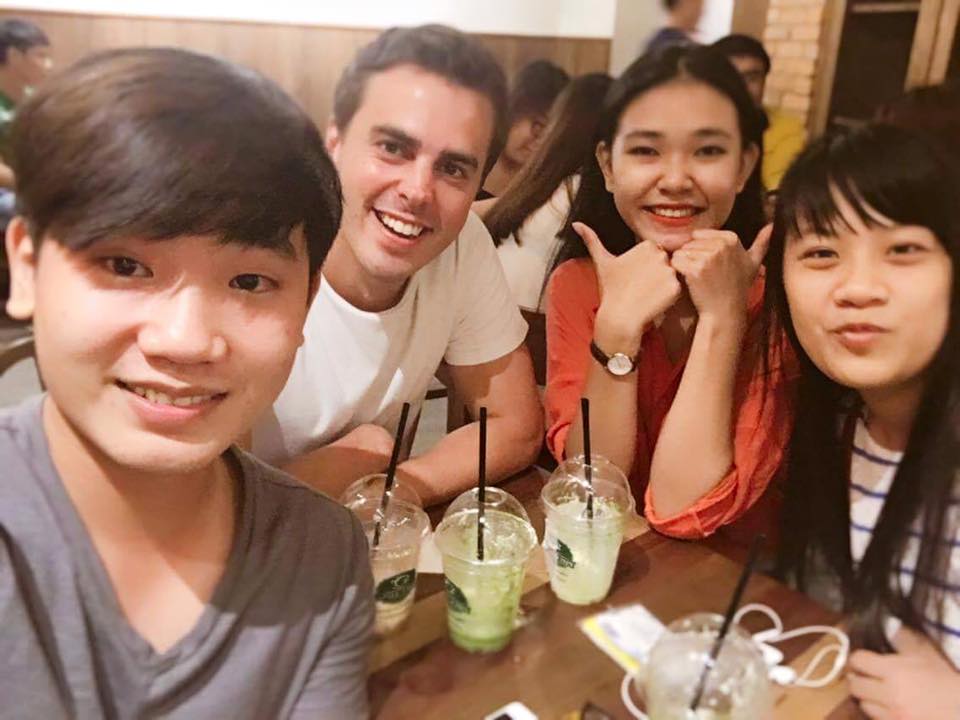 This is the classic way to meet locals. Vietnam coffee culture and nightlife are ones of the best in Asia. Also, if you are a digital nomad, try to spend some time in coffee shops where a lot of young locals work and hang out. I have made many Vietnamese friends at coffee shops. The Vietnamese youths are very friendly and willing to interact with foreigners. Where to goSaigon: Coffee beans & Tea leaf, 27 Han Thuyen, Phuc Long Coffee chainHanoi:  Cong cafe chain
HCMC Coffee tour
6. Go to beer clubs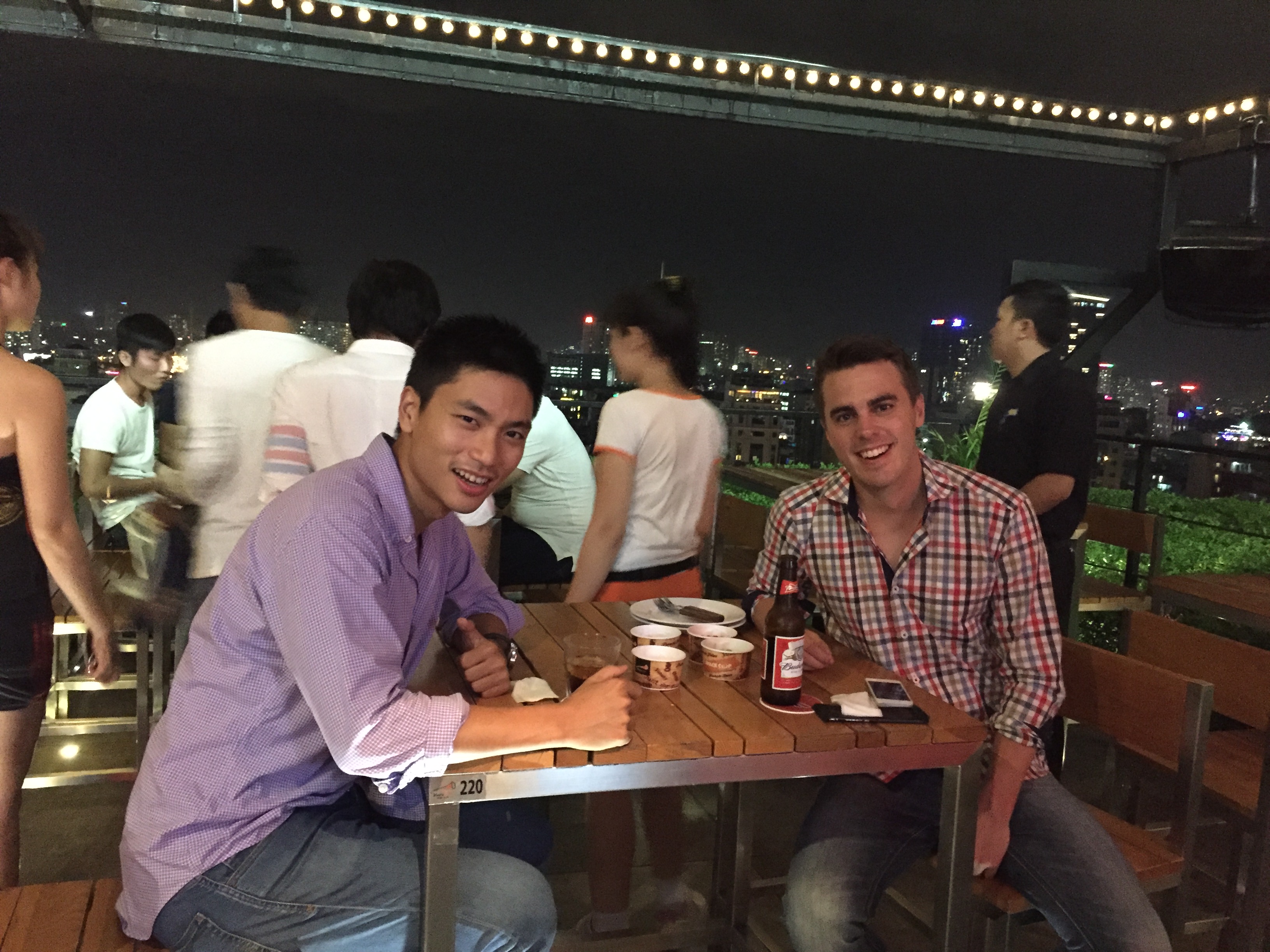 Beer clubs for Vietnamese people are the equivalent of a nightclub for a westerner. The only twist is you go to a beer club to eat, drink, and stand around your table.  I have been to a few beer clubs by myself and was eventually invited to drink with the locals. The clubs usually run all sorts of games and competitions too! Getting stuck in to some of these should help you break the ice with anyone else in the bar. However, make sure you know your limit! The Vietnamese are very pushy and always want you to drink with them. For them, asking you to drink is a way to show their sincerity and if you don't down the whole beer, you haven't shown them enough respect. Where to goSaigon: Kingdom beer club (3 Ton Duc Thang), Vuvuzela (54-56 Nguyen Trai)
7. Hire a local friend
This is the guaranteed way to meet the locals, and there are a few ways to book a local insider. Firstly, you can book one through tour booking agencies around backpacking areas and request to have a private tour. These professional guides know the city very well and can provide you a lot of insight information. As a result, they are extremely helpful if you need someone who helps you to negotiate in the local markets. Another way to book a local guide is through websites that connect travellers directly with locals such as Inspitrip, Viator or ToursbyLocals. On these websites, you can send requests asking the locals to come up with an itinerary based on your interests. One of the perks of having a local booked in advance is that everything is organised for you. This means not worrying about airport pickup, where to stay and things like sim card registrations. Also, the fact that you can tailor your tour to fit what attracted you to the city in the first place is a major bonus as you won't have to spend valuable time hearing about anything you don't want to. Who knows, maybe your local guide could become one of your best friends in the city. If you're planning to stay in Vietnam for longer time, teaching English is a good job for extra income. Here is everything you need to know about travelling and teaching English in Vietnam.