42 incredible things to do in Vietnam you can't leave without trying
Whether you travel to Vietnam or live and work here, you should not miss these amazing Vietnam experiences.
Vietnam is an incredible country with so many different things to do and unique experiences to offer you. Being such a long, narrow country, it boasts a range of climates and landscapes, from breathtaking mountains to beautiful beaches. Whether you travel to Vietnam or live and work here, you should not miss these Top 42 unique Vietnam experiences.
In Saigon, the unique characteristic of many coffee shops is that they are hidden in the alleyways or old buildings built in the French colonial era. Finding these is a treasure hunt, and the thrill of unlocking hidden gems is quite exciting.
2. Go Eco-friendly in Mango Bay, Phu Quoc.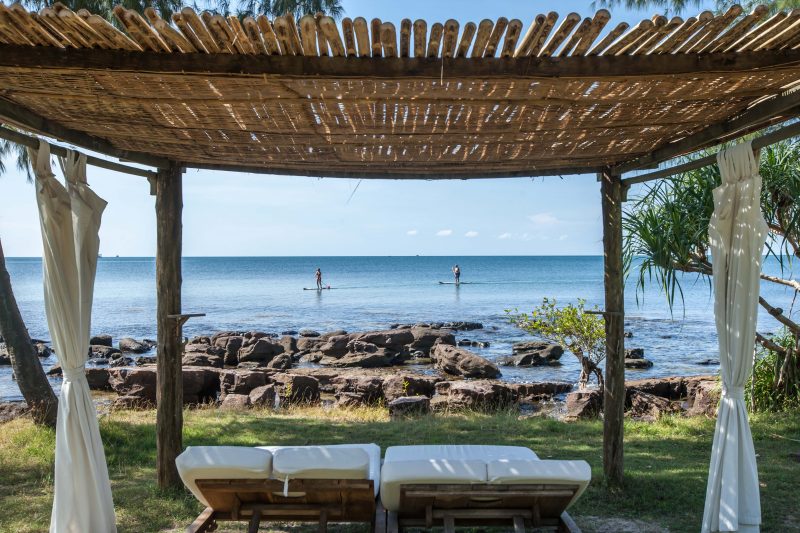 This resort is entirely eco-friendly, with open showers, no air conditioning, and you can hear the waves from the ocean from inside the bungalows, so you feel in touch with the environment. Furthermore, a healthy breakfast is presented to you every morning, and the resort is entirely private, with some excellent areas for snorkeling.
3. Trek through Tanang-Phan Dung, the most beautiful trekking route in Vietnam.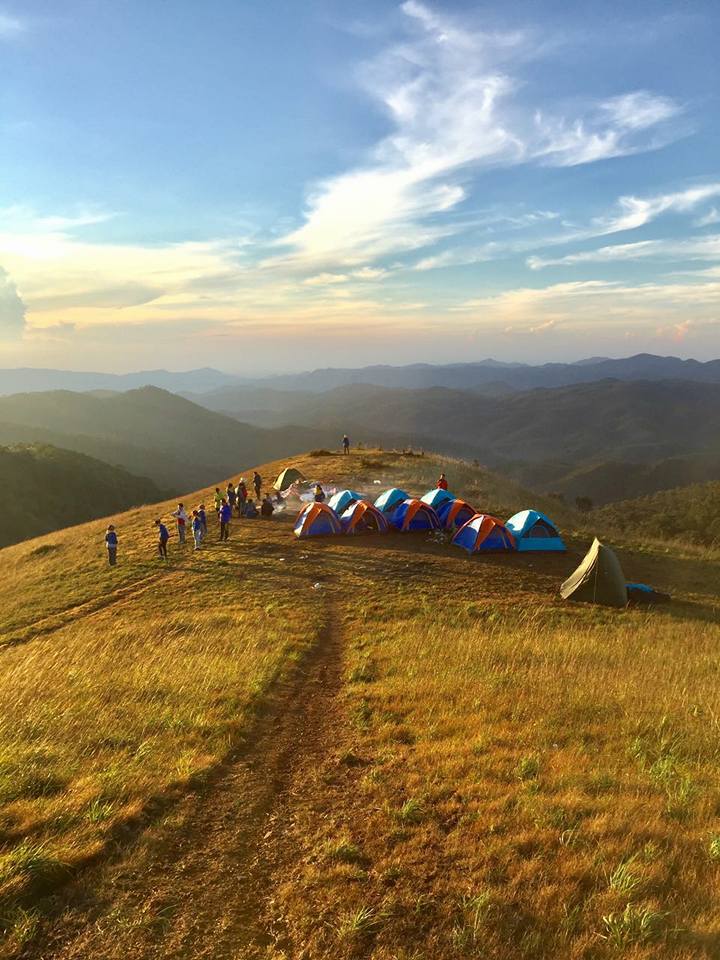 This 55 km trekking route is found in south Dalat and is still unknown to many tourists. It passes through 3 provinces with stunning views of hills, waterfalls, and vistas of forests found along the way. Taking a tent and sleeping wild is a truly immersive experience, and you will feel like the only person on earth. However, trekking is always a harrowing, physically and mentally challenging experience. Make sure you and your teammates are well prepared for the journey. If you're planning or interested in doing this experience, refer to our complete guide to Ta Nang - Phan Dung trekking route to understanding what to expect there.
4. Ride a quad bike on the dune in Mui Ne.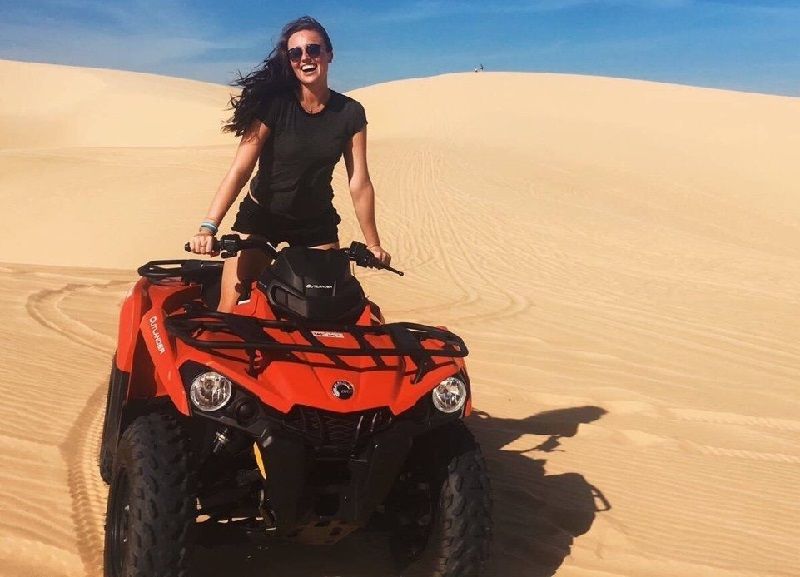 If you are a thrill-seeker, this has to be on your top Vietnam experiences bucket list. The ups and downs of the hills are exhilarating to explore, and the dunes offer you a stunning view of the countryside and the beach town Mui Ne. With endless dune for miles around, you can have unlimited fun in your very own sandbox.
5. Explore Tam Coc during rice harvesting season.
Similar to the boats that are used in the Mekong Delta, the locals of Tam Coc offer their services and show you around the nearby scenery. The surrounding landscape has been deemed so attractive that it is being used in the upcoming Kong: Skull Island movie. You can find out more about amazing Ninh Binh experiences here.
6. Visit the last helicopter site in Saigon.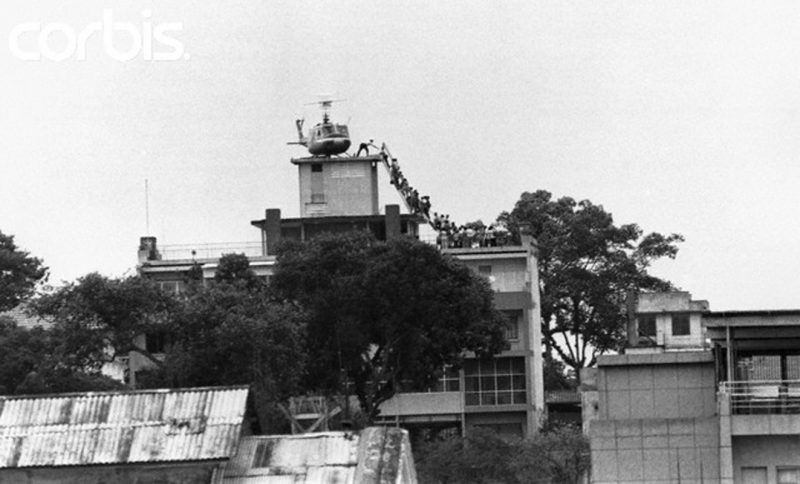 Moments before the North Vietnam forces captured Saigon, this helicopter landed on a makeshift helipad at the former American CIA building and tried to take as many people to safety as possible. This building is often missed by travelers but is an essential landmark in one of the war's most cataclysmic events - The fall of Saigon. You can try to climb on the building and relive the experience.
7. Read a book at a tea house served by hearing-impaired staff in Hoi An.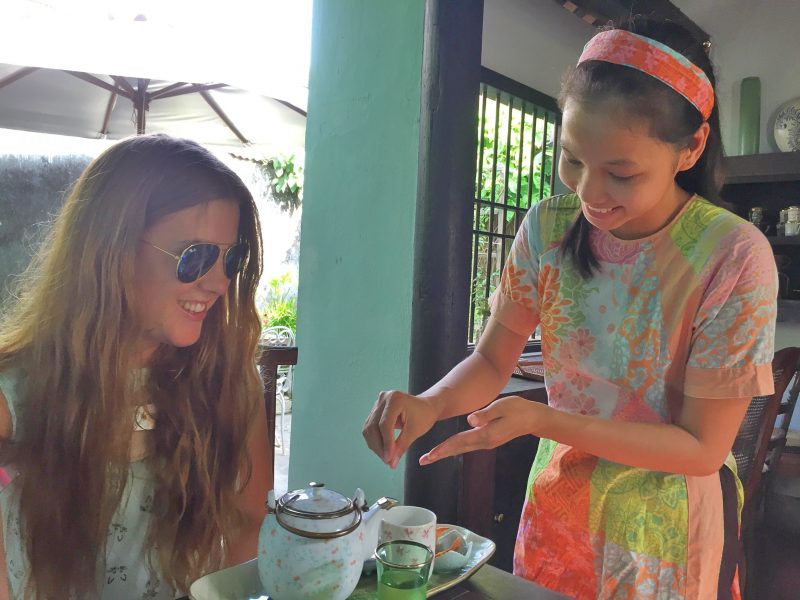 This cafe is unique as all the staff who work here have impaired hearing, but this does not stop them from delivering brilliant customer service. They are always smiling, and you communicate with them using prepared instruction messages printed onto small cubes. Due to its nature, this cafe is very tranquil and is a perfect place to submerge in a book, with a lovely cup of tea.
8. Hop on Bana Hills cable car - longest and highest non-stop cable car in the world.
Bana hills were the entertainment and vacation capital for generals during the French colonial period. Nowadays, it is an excellent attraction for families and tourists as there is a theme park, some beautiful hotel resorts, and houses the longest non-stop cable car in the world. The high altitude offers peace and tranquillity and a welcome breath of fresh air. The cable car journey and destination at the top both provide breathtaking views down to the coast.
9. Shoot a gun in Cu Chi Tunnels.
Get a taste of the Vietnam war by shooting an Ak47 in the Cu Chi Shooting range. Cu Chi is a historic underground complex tunnel of more than 100km created by the Viet Cong guerrilla to avoid American bombs.
10. Paddle up a small creek on a wooden boat in Coconut Island in Hoi An.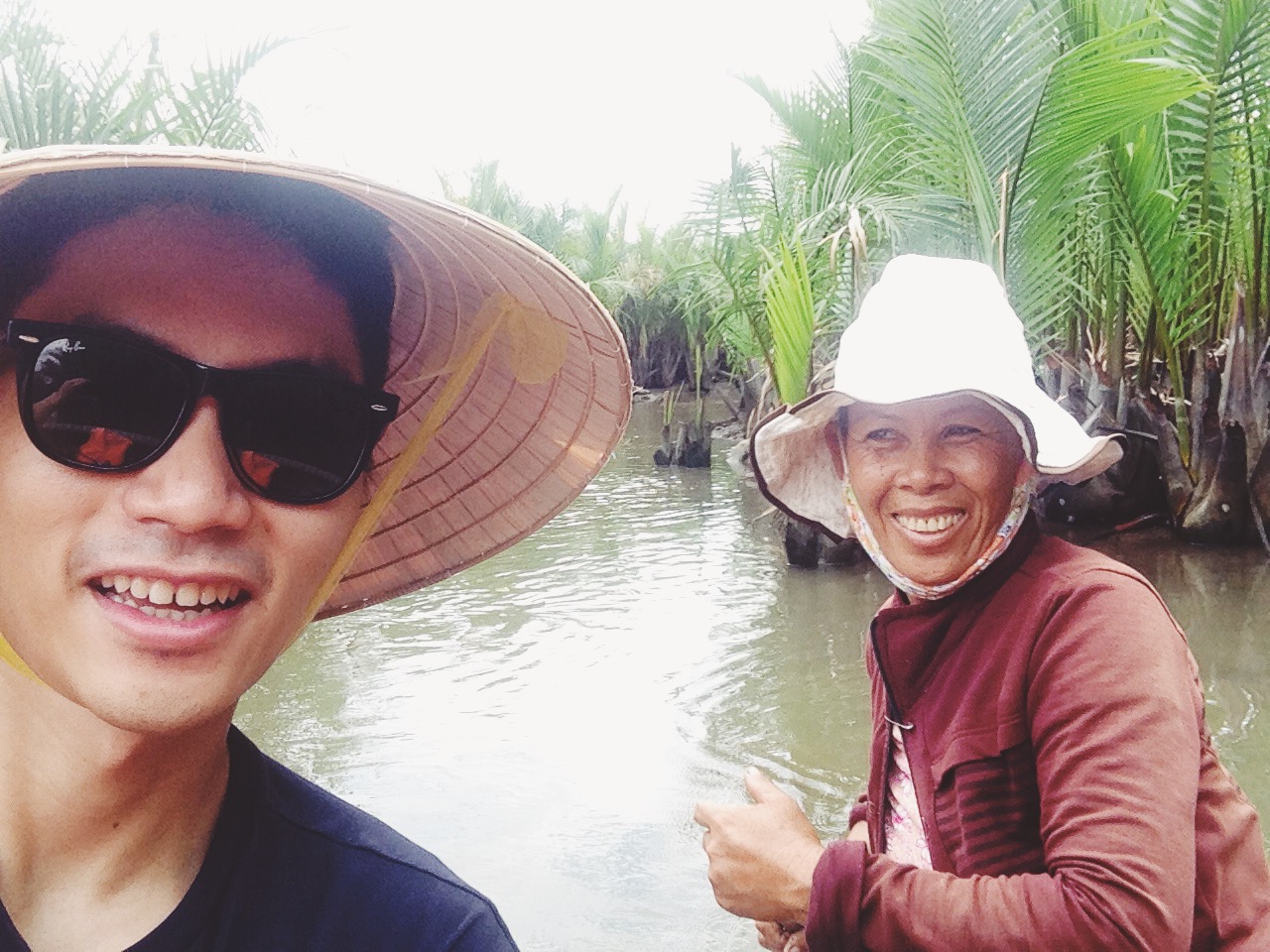 Go to Cam Thanh coconut island for local Vietnam experiences, where you can paddle and learn how to row a boat and catch crabs just like locals do in Cam Thanh Hoi An. Although rowing the boat is good fun, it is much more complex than it looks, and the locals may end up having a little giggle at you!
11. Explore Mekong Delta local life and climb a Coconut tree.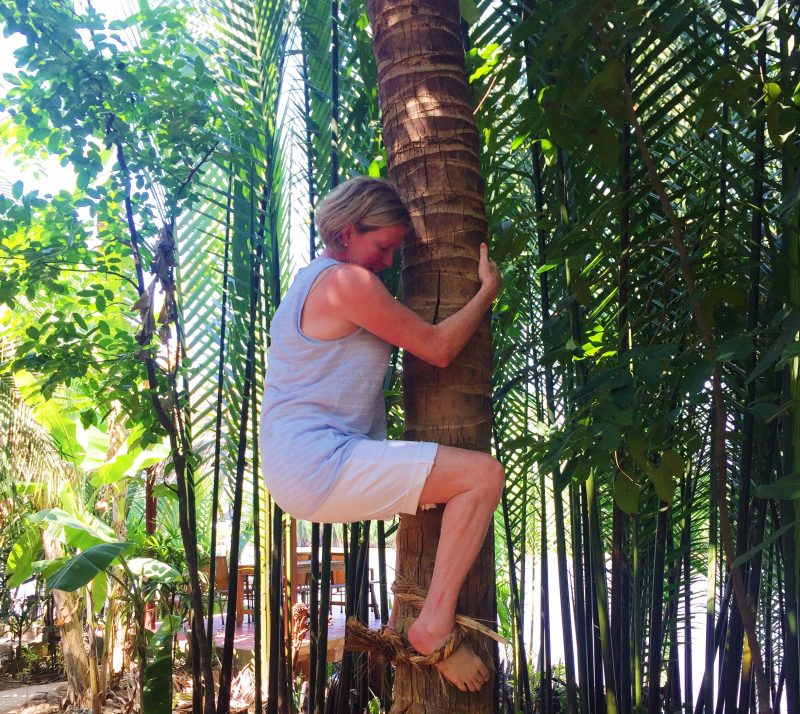 The Mekong Delta is a top-rated tourist attraction and provides some of the best insight into traditional life in southern Vietnam. For example, coconuts are harvested in Vietnam for their juice and their fleshy inside. Climbing a coconut tree is made to look very easy by the locals that do it every day, but don't be fooled. It's not as easy as it seems.
12. Learn how to eat Banh Xeo (Vietnamese pancake).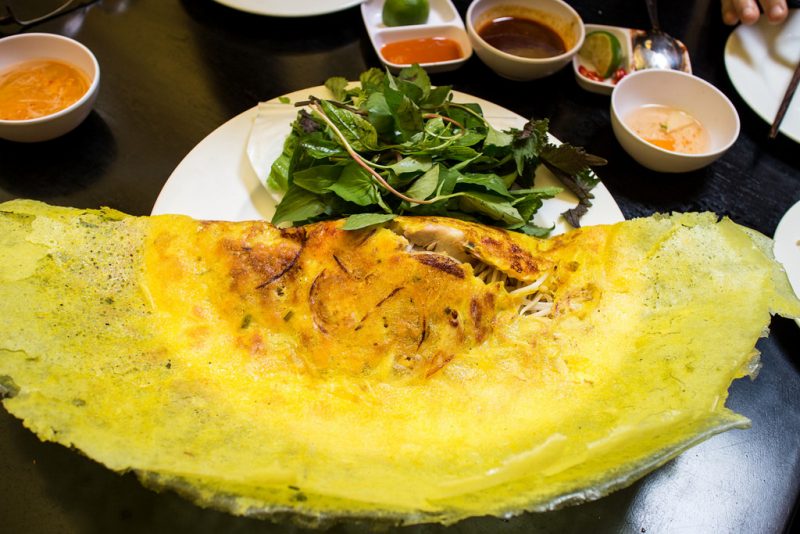 Banh xeo is a delicious traditional Vietnamese dish, which requires a little bit of technique to enjoy properly. First, you are given all the ingredients separately to assemble into your own desired pancake. The most common way of eating it is to wrap the lettuce inside the pancake and then dip it in your preferred sauce.
13. Have a haircut on the side street.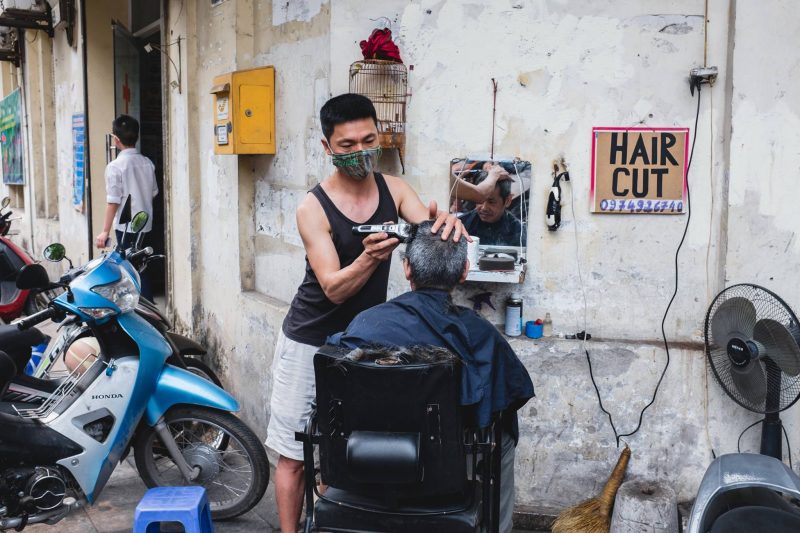 These pop-up shops serve one customer at a time and will give you a quick and basic haircut for a very cheap price. Some of these shops have been open for a very long time and rely on loyal local customers to keep them in business.
14. Eat cursing noodles in Hanoi.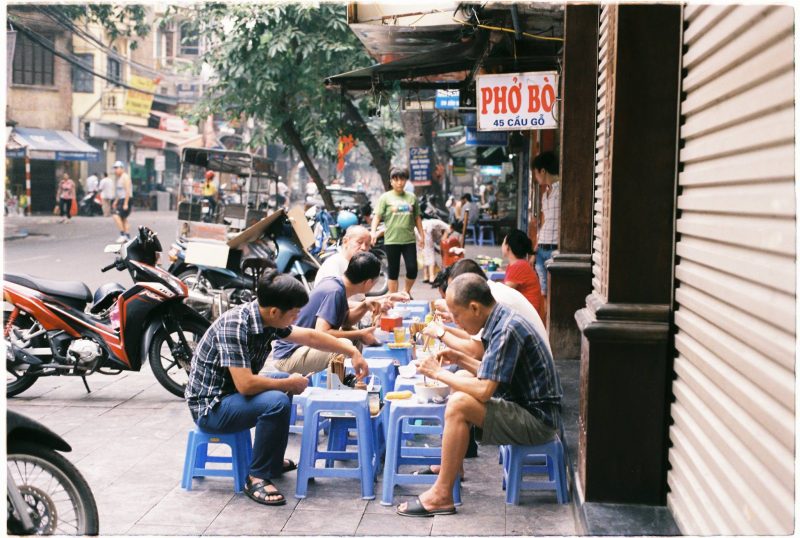 This is an extraordinary experience. In this restaurant, it is common practice for the owner to shout and yell at the customers if they are taking too long or if they order something that isn't on the menu. Anthony Bourdain loved the experience on his show 'Parts unknown.'  If you would like to experience it, make your way to 41 Ngo Si Lien, Hanoi, but do it sooner rather than later because threats were made to revoke the restaurant's license after the episode was aired.
15. Climb Fansipan - the highest mountain in Indochina.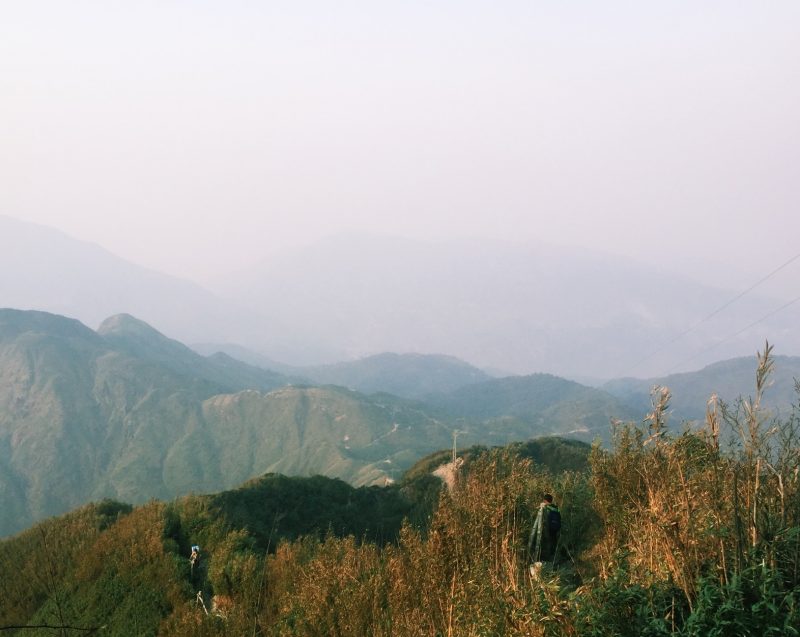 Fansipan is located in Sapa (North Vietnam) and is the highest peak in Indochina, so it's a great one to say you have conquered. On a good day, the views from the top are magnificent, and you can see for miles around you. It's the dream of any Vietnamese youth to conquer Fansipan, which stands at 3143 m. Getting to the top is an outstanding achievement that shows adventure and maturity, so all Vietnamese children are proud.
16. Eat hot goat pots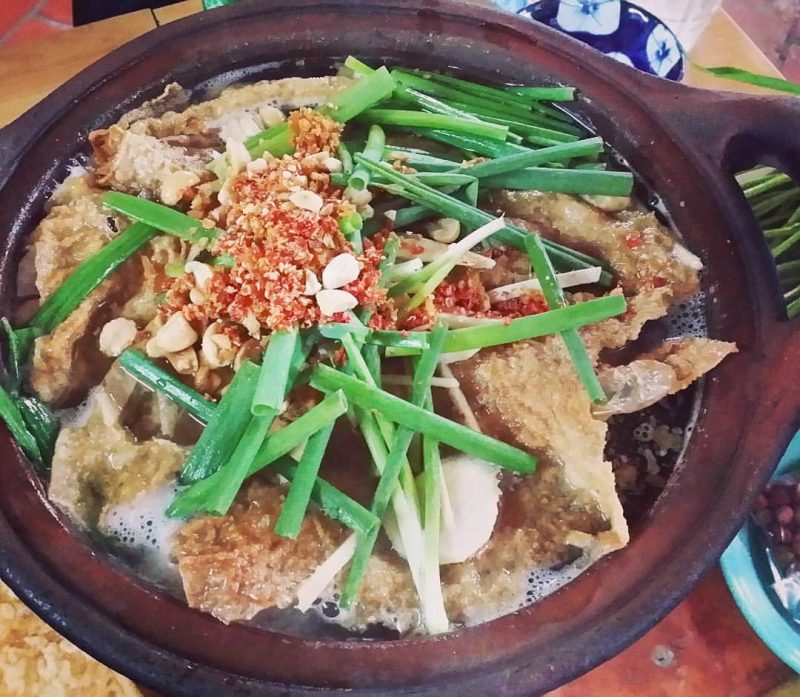 This is one of the most popular dishes that locals love to eat when they have a few drinks with their friends. The meat is very similar to lamb in both taste and texture. The grilled breasts are delicious and full of flavor, like grilled tofu.
17. Make friends with the minority in the north of Vietnam.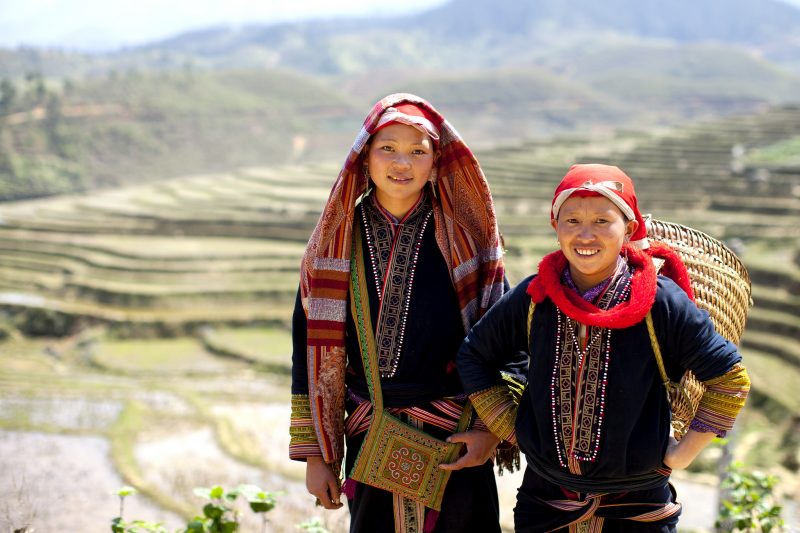 Sapa has many minority villages, and they have their language, which is spoken nowhere else in the world. Most of the inhabitants of the minority villages are farmers, and although the children do go to school, they spend a lot of their time helping out on the farm. The way of life is old school, and the clothing attire has not changed for hundreds of years.
18. Visit Tiger Cases in Con Dao Archipelago.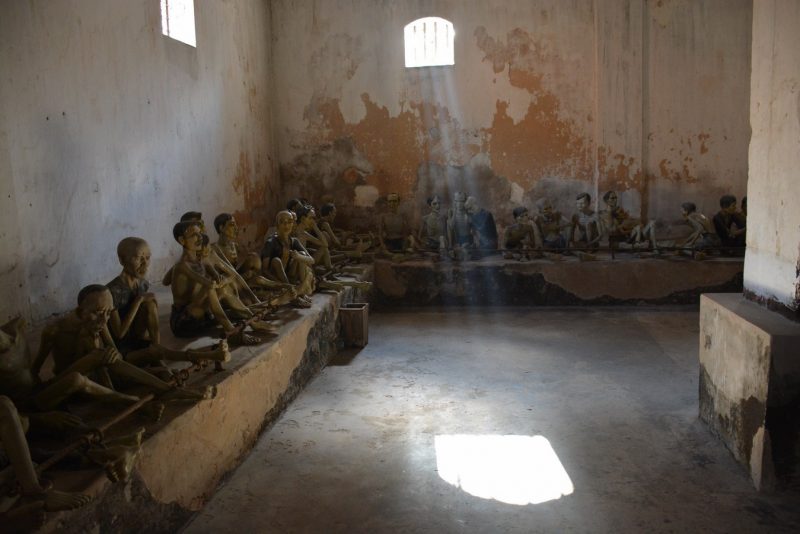 Similar to the famous Alcatraz Island, this political prison is located on Con Dao island. The tiger cages of Con Dao were discovered in 1970 and are well known for the brutality and poor treatment of the inmates. Prisoners were beaten with sticks from above and sprinkled with quick lime and water, which burnt their skin and caused blindness. More of Con Dao here.
19. Have breakfast on a boat at a floating market.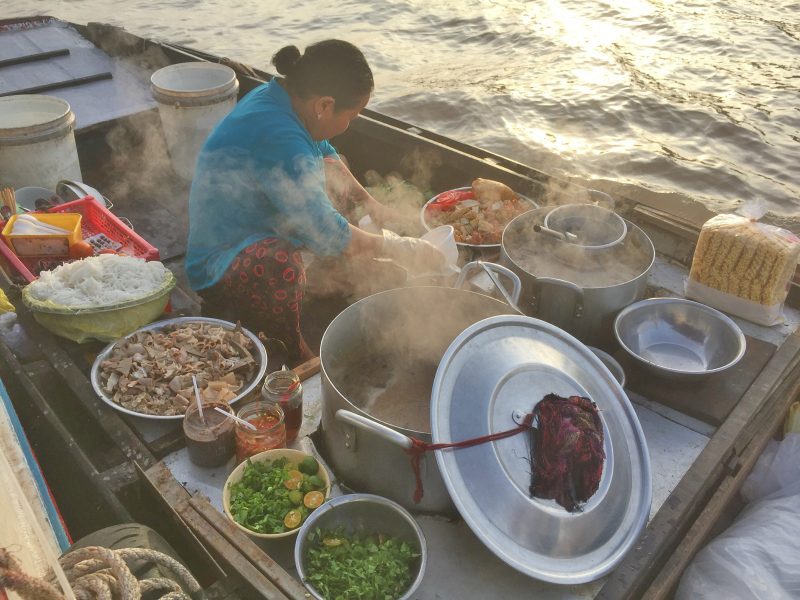 This experience is unique to the Mekong Delta. You can embrace life on the river and appreciate what the local people do every day to provide income for their families. The people living on the river sell many things from clothes to food, and they trade commodities a lot of the time. The food on the river is delicious, and you will not find a more authentic Vietnamese meal anywhere else.
20. Eat at a restaurant run by the North Korean government.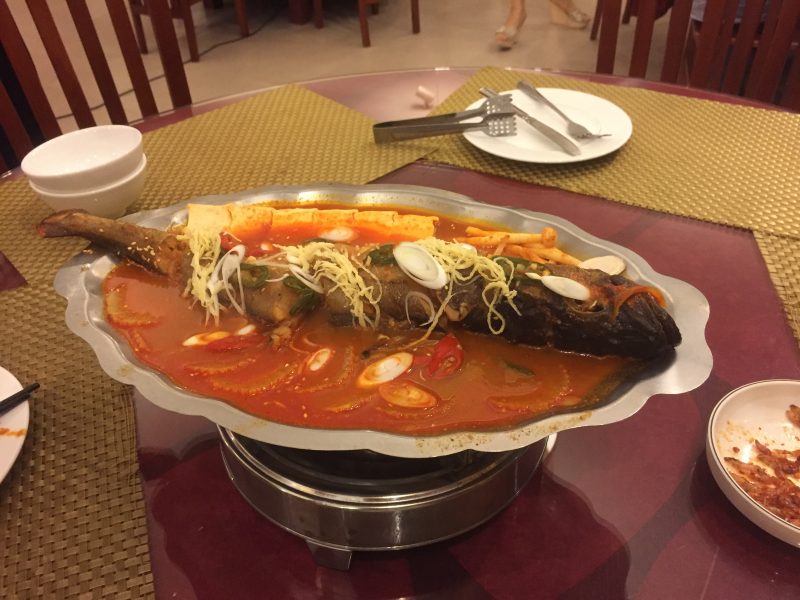 These restaurants are owned and operated by the North Korean government, and Vietnam is one of a few places to have some of these restaurants. Therefore, this is an opportunity to experience authentic North Korean dance, singing and food without going to North Korea.
21. Cross the road at Ben Thanh Market in Saigon.
The most overwhelming experience travelers often find when they travel to Vietnam is the crazy traffic. The roads around Ben Thanh market in Saigon are probably the busiest, craziest, and most hectic streets to cross in Vietnam. With no traffic lights and constant traffic streams from 10 different directions, it is a wonder that anyone manages to travel.
22. Catch a night train from Hanoi to Sapa.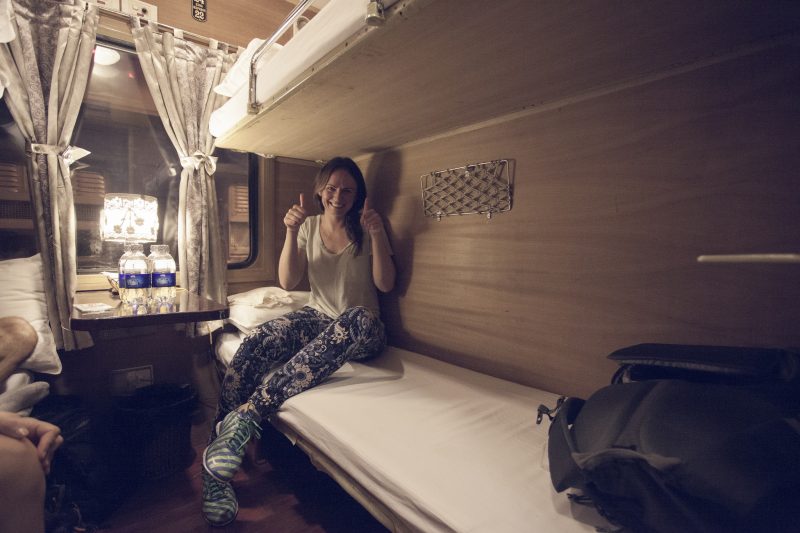 The train line to Sapa was built by the Frenlovech in the colonial period and is still functioning today. This rickety train is relatively slow but offers a fun, old-school experience and even has bedded in some carriages.
23. Visit a rooftop bar in Saigon.
Saigon is known to have some of the best nightlife in Asia, and the pinnacle of this nightlife is found on top of a skyscraper in a rooftop bar. Rooftops bars are a must-go if you are a party goer and are looking to have a good time. The fantastic city skyline looks beautiful at night, with the light showing from the surrounding buildings. With new buildings being erected all the time, there is no shortage of places to visit.
24. Attend the love market in Sapa.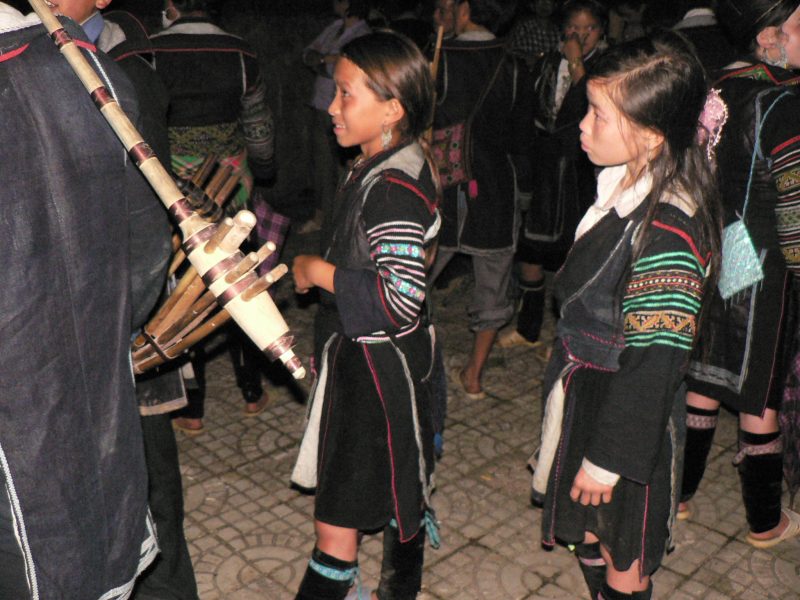 Every Saturday night in Sapa, young people gather at the love market and flirt and date. It's a unique cultural aspect of the minority in Sapa. The guys attract girls through their dance, and others people sing, play games, and show affection.
25. Try Hoi An's specialties in ancient houses.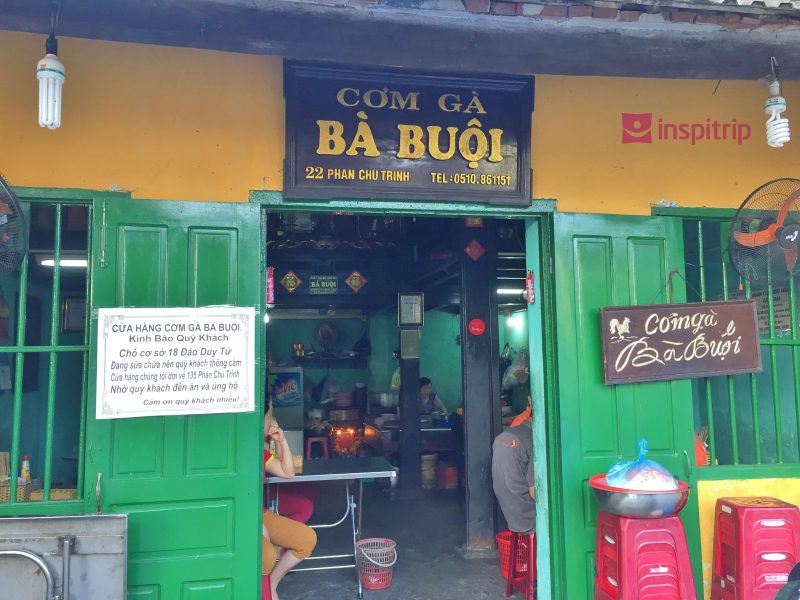 Hoi An is the home best food in Vietnam. Cao Lau and Chicken rice are two popular dishes in Hoi An and are generally served in traditional shops that have been untouched for decades. It would be best if you visited these shops at least once to explore their secret recipes passed down through generations.
26. Di Nhau with A Vietnamese in a Quan Nhau (eat and party Vietnamese style)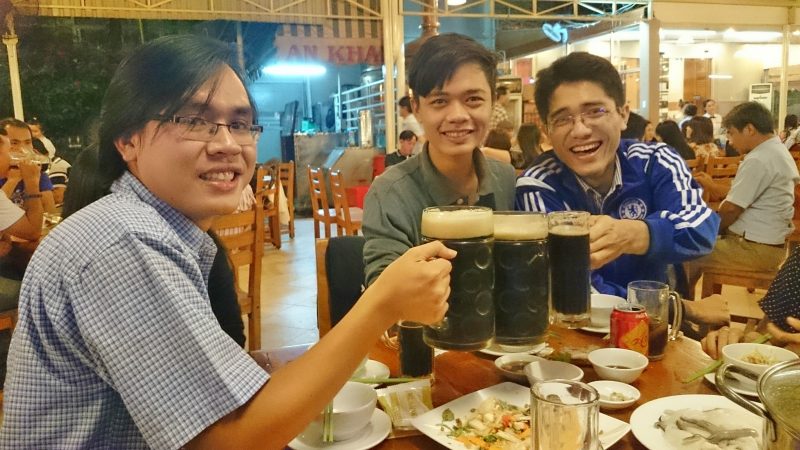 If you are interested in seeing how the Vietnamese have a good time, going to visit a Quan Nhau is the perfect opportunity to do this. Go to the roadside garden restaurant and order a refreshing drink beer with ice, with a delicious hot pot in front of you and cheer " mot hai ba Dzo" (1,2,3 cheers). If you ever want to mingle with some locals, there is no better time to do it than after a few drinks.
27. Hop on the back of the Motorbike in Saigon.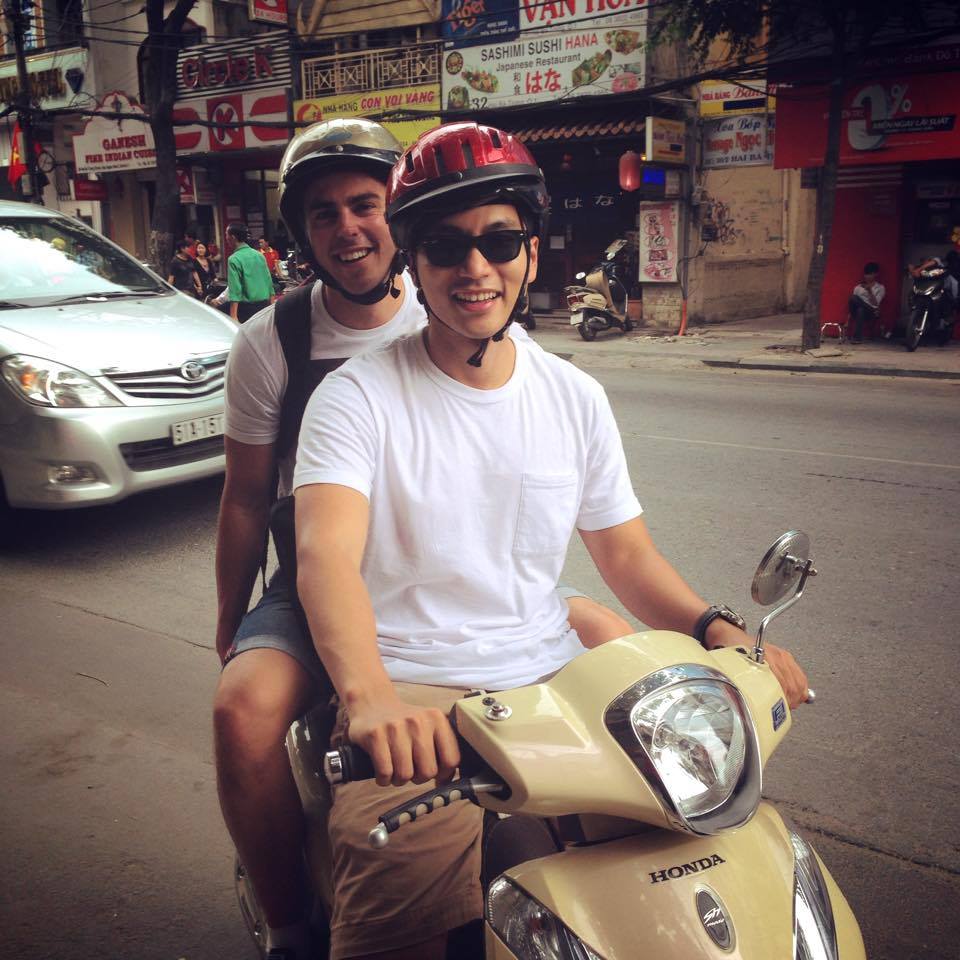 Traffic in Vietnam can often be described as chaos, but once you have been on the back of a bike driving through, you soon realize that it is very organized chaos. If you find yourself wondering how the Vietnamese can maneuver their way through the madness, just hop on the back of a motorbike and have a taste of the craziness.
28. Sing at Karaoke bars.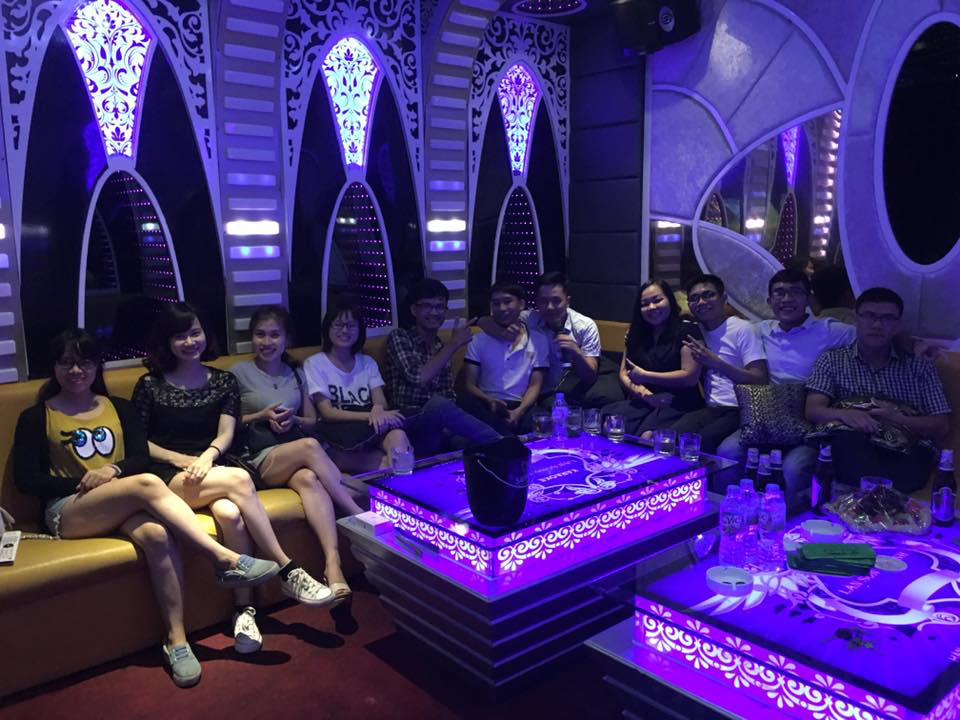 The Vietnamese love karaoke almost as much as the Philippines. Karaoke brings people together and is a lot of fun to take part in and watch. If you want to meet new people, go to a karaoke bar, have a few drinks, and sing your heart out, you will make friends in no time.
29. Try Vietnamese "geisha" haircut and beauty treatment.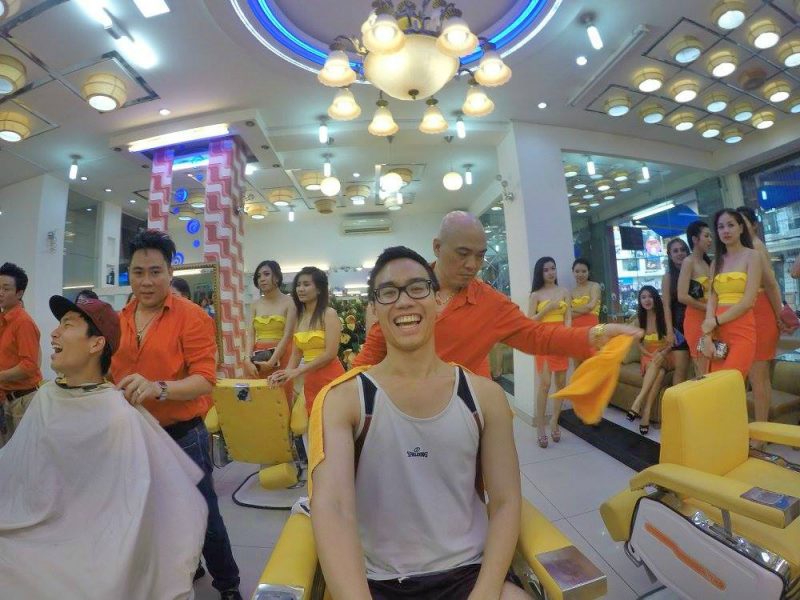 The unusual thing about this beauty treatment is that it is for men only. You can choose one of the beauty technicians to serve you, and you will feel very pampered by the time they are finished with you. They will flirt and give you massages, wash and cut your hair, and even a manicure or pedicure.
30. Try Egg coffee.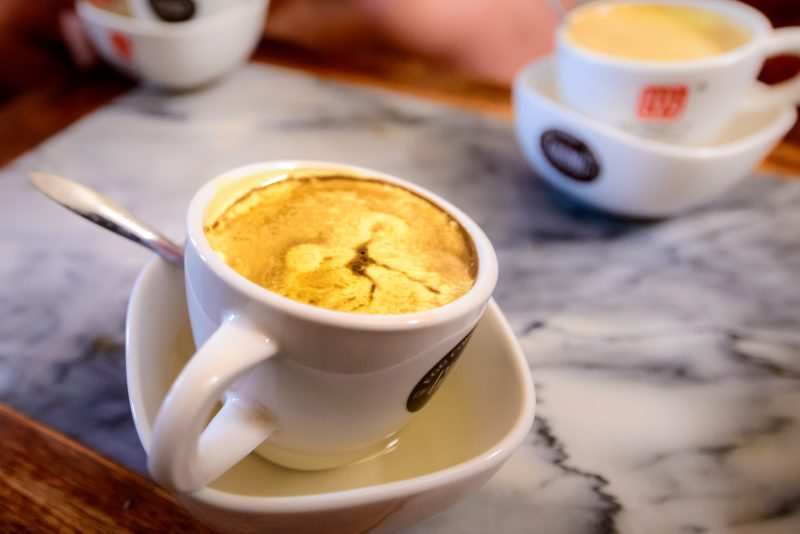 A unique drink popular in Hanoi, this drink is made with egg yolks, sugar, and condensed milk. It was created when there was not very much milk, and an egg was used as a replacement.
31. Negotiate with street vendors in Ben Thanh Market Saigon.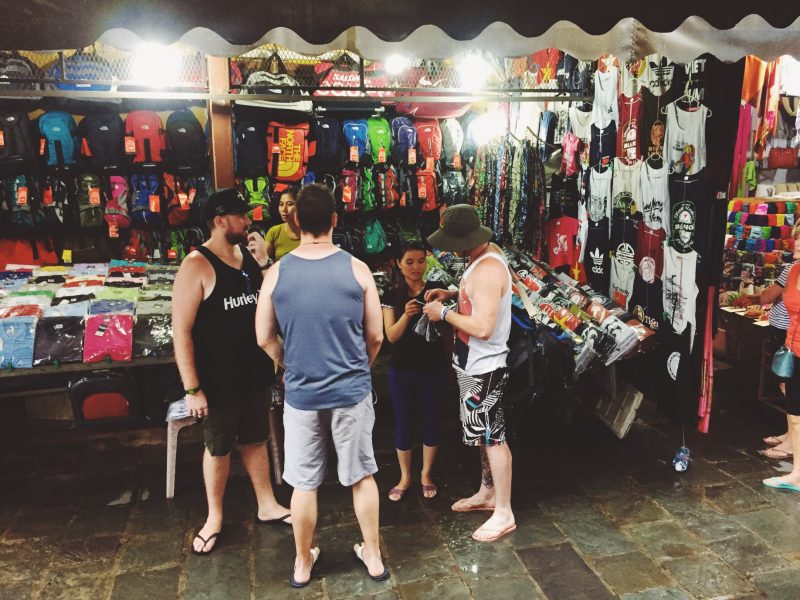 Ben Thanh sells traditional Vietnamese produce, from groceries to clothes, shoes, and tailor-made suits. This is an exhilarating experience but prepare to haggle if you want to buy anything. The vendors often mark up the price so much that you never know the actual value of the product. Most products have been at least doubled in price just due to the touristic nature of the market.
32. Party at a beer club.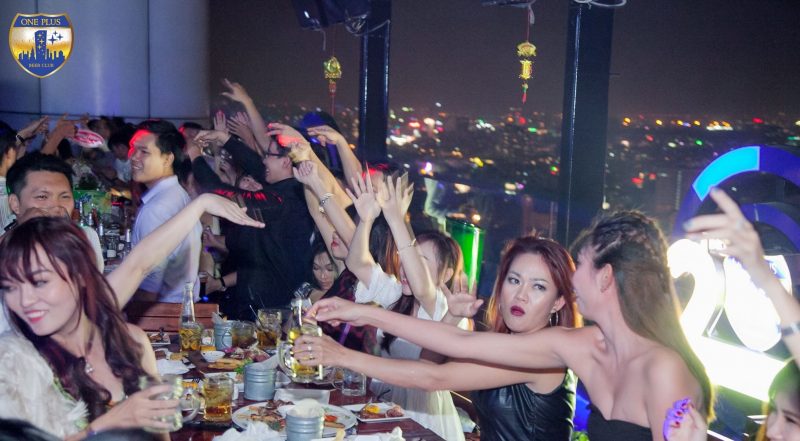 Beer clubs are the Vietnamese equivalent of a western nightclub. The only real difference is you go to a beer club to eat, drink, and stand around your table. It will still have loud music, but there will be less queuing for drinks and dancing as most of the time will be spent around the table. Some beer clubs are situated relatively high up and boast incredible views from the top.
33. Tailor floral dresses in Hoi An.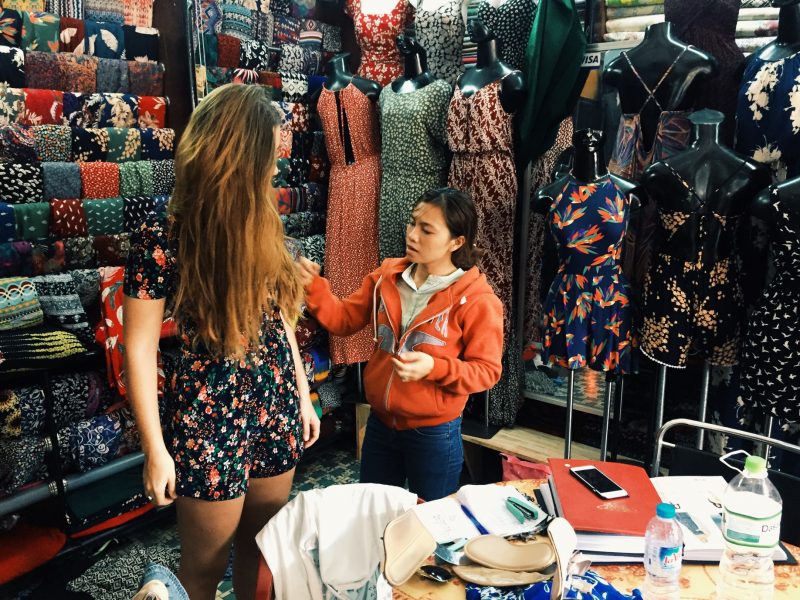 Floral dresses are perfect for hot climates and are often very pretty.  People come to Hoi An to have their suits tailored. Still, they often don't know that it is the best place to have floral dresses made if you want to be stylish in a way that won't burn through your pocket, get a fashion catalog and head to Hoi An, the home of many talented tailors and shoemakers.
34. Eating Bun Cha on the street in Hanoi.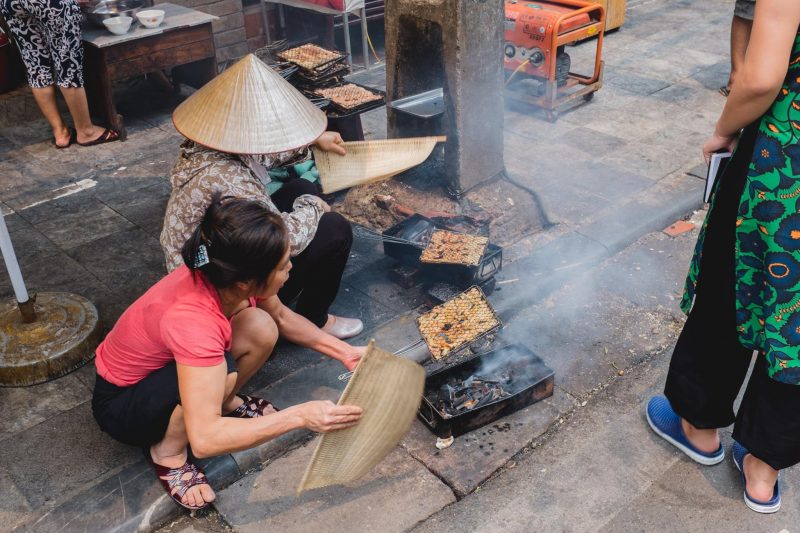 Hanoi is famous for its street food, and Bun Cha originated from Hanoi old quarter. It makes for a great meal to refuel as you are exploring the town. Forget Obama eating and drinking beer in a shop, the best way to enjoy bun cha and back to its roots on the side of the street, with small plastic chairs and a glass of traditional tea.
35. How to roll a perfect spring roll.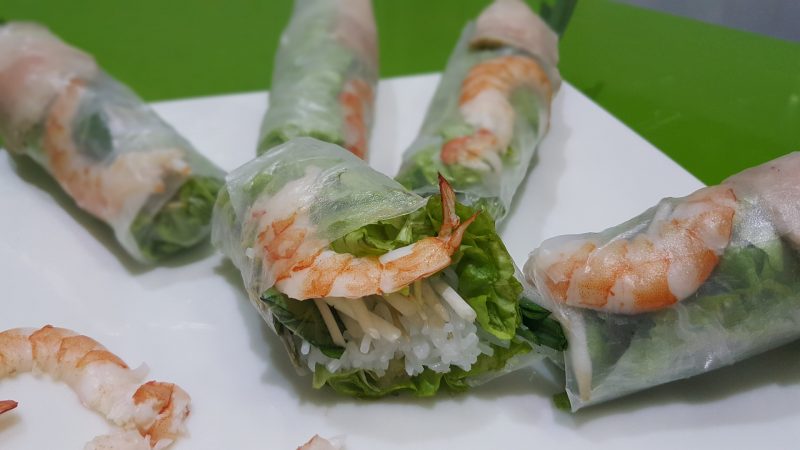 This is the second most popular roll dish just after sushi. But have you ever made it yourself? It is even more challenging if you roll sloppy sushi and it doesn't taste as good as a tight one. It's a balancing act to make sure the ingredients are correctly proportioned to make the roll less fat and thin.
36. Make Vietnamese coffee.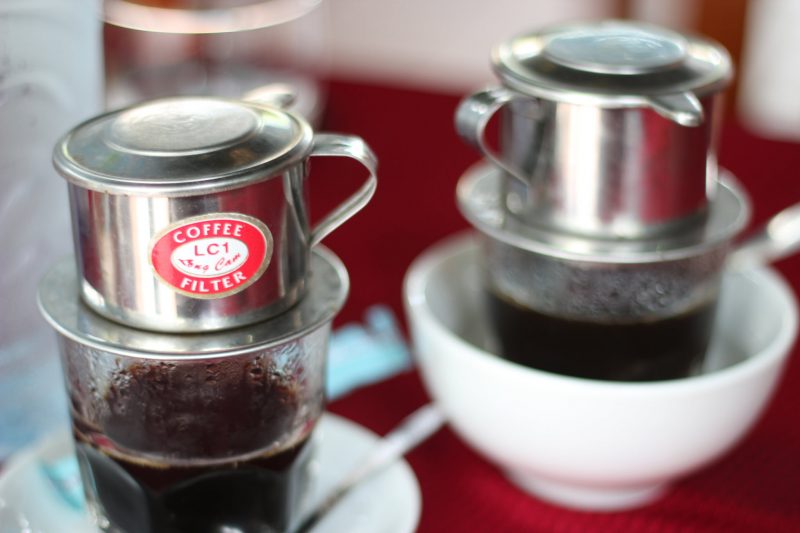 Being able to filter a Vietnamese coffee manually shows great patience and skills. Vietnam is one of the biggest producers of coffee in the world, and the coffee they produce is strong and rich in taste. It is advised to build a manual filter, and you can learn how to make and make some at home. Refer to our detailed guide on how to brew Vietnamese coffee. It's so easy that you can do it at home!
37. Travel on an old cog railway that is only available in a few countries.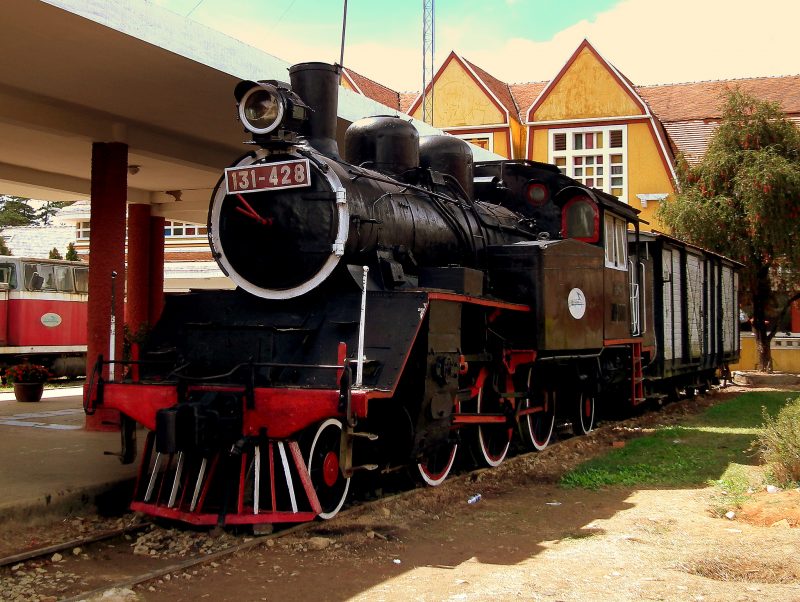 These trains used to be very rare throughout the world due to technological advancements at that time, so this is a goldmine for railfans. The rack railway can operate at steeper gradients than other trains, making it ideal for reaching higher altitude areas such as Dalat, which holds the highest train station in Vietnam. In addition, 7 km of the old track is still open for tourists which offers very scenic views of the highland mountains.
38. Walkthrough Cu Chi tunnel.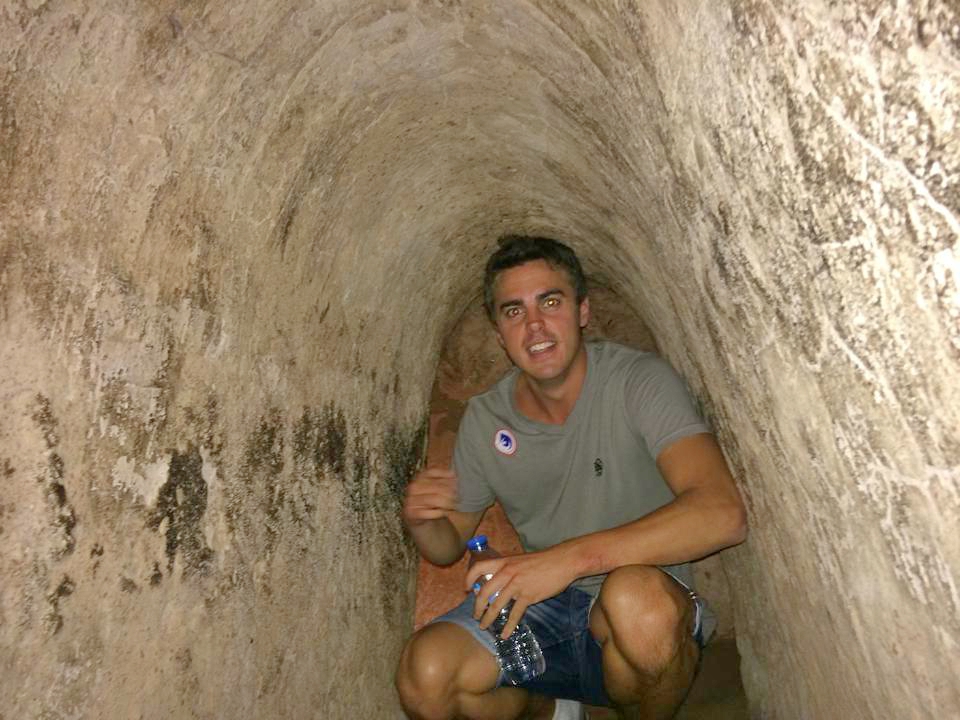 Cu Chi tunnels are a network of connected underground tunnels used by the Viet Cong as hiding spots during the Vietnam War. If you are brave enough, you can go down into the tiny tunnels and feel what it would be like to live in these conditions. It's not for the faint-hearted! This is one of the unique Vietnam experiences that you barely find elsewhere.
39. Spend a night at Hotel Intercontinental Danang.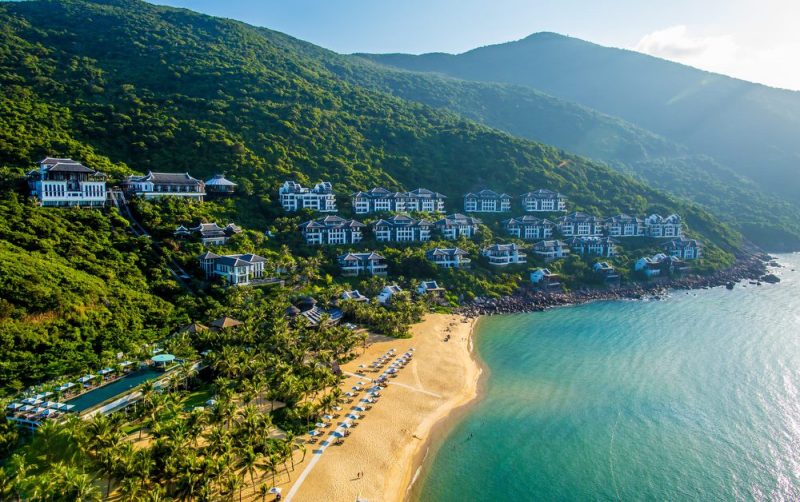 Going to this hotel will not be hard to understand why it was voted the best resort hotel in Asia-Pacific. It has stunning views, its very own private beach, and a lot of thought put into every detail. Spending a night here is very expensive and will set back $500 per night, so if you don't have money, you can always go here for coffee to see the view from above.
40. Climb Lung Cu Flagpole, the northernmost point of Vietnam.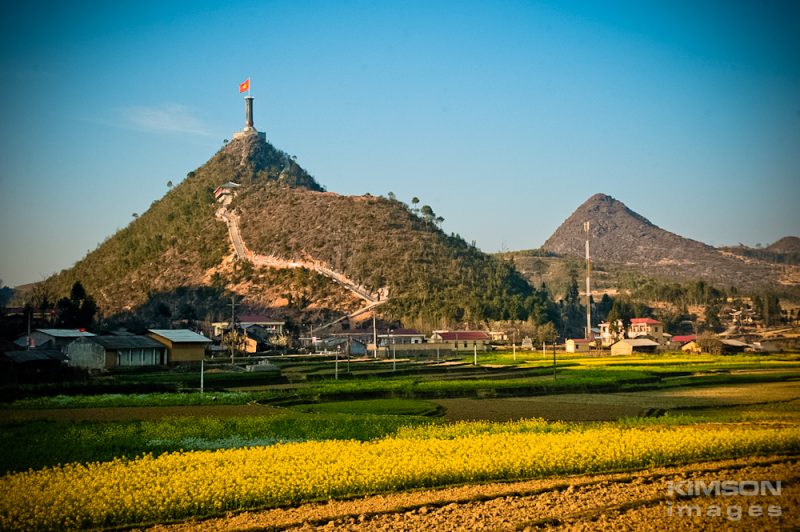 Explore the furthest North of Vietnam by visiting the Lung Cu flag pole in Ha Giang. Situated on the border between China and Vietnam, the flagpole marks the most northern point of Vietnamese territory. The flagpole areas offer stunning views of the village and rice fields and are great opportunities for photos.
41. Travel from South to North Top Gear style.
The ultimate challenge for all the adventurous souls out there is to buy or rent a bike and travel the length of Vietnam. This epic journey will provide you with great stories, and you will be able to take part in a lot of the activities mentioned in this guide on your journey.
42. Rent a local.
When you travel to Vietnam, hiring a local insider is a great way to understand the local culture better. They will have a lot of insight into the city and show you around while explaining the cultural aspects. So what are your favorite Vietnam experiences? Tell us your stories by leaving comments here. If you find the helpful article, pin it to share on Pinterest!