4 Best Dive Sites in Vietnam for Beach Lovers
The top dive sites in Vietnam are believed to scatter from the Central coastal region and extend down South, to finally end up in Phu Quoc, a precious gem in the innermost of Thailand Bay.
If you have always been a big fan of diving and Vietnam is your upcoming destination, let's spend some time checking out the 4 best dive spots in Vietnam and also the best time to visit them.

Central Vietnam
Cham Islands - An untouched paradise in Central Vietnam
The very first name to be called in this list belongs to a stunning offshore island group in the innermost Central of Vietnam, Cham Islands, also known as Cù Lao Chàm in Vietnamese. This is an archipelago consisting of 8 smaller islands that belong to Hoi An City, Quang Nam Province. The site lies 15 kilometers away from Cua Dai Beach.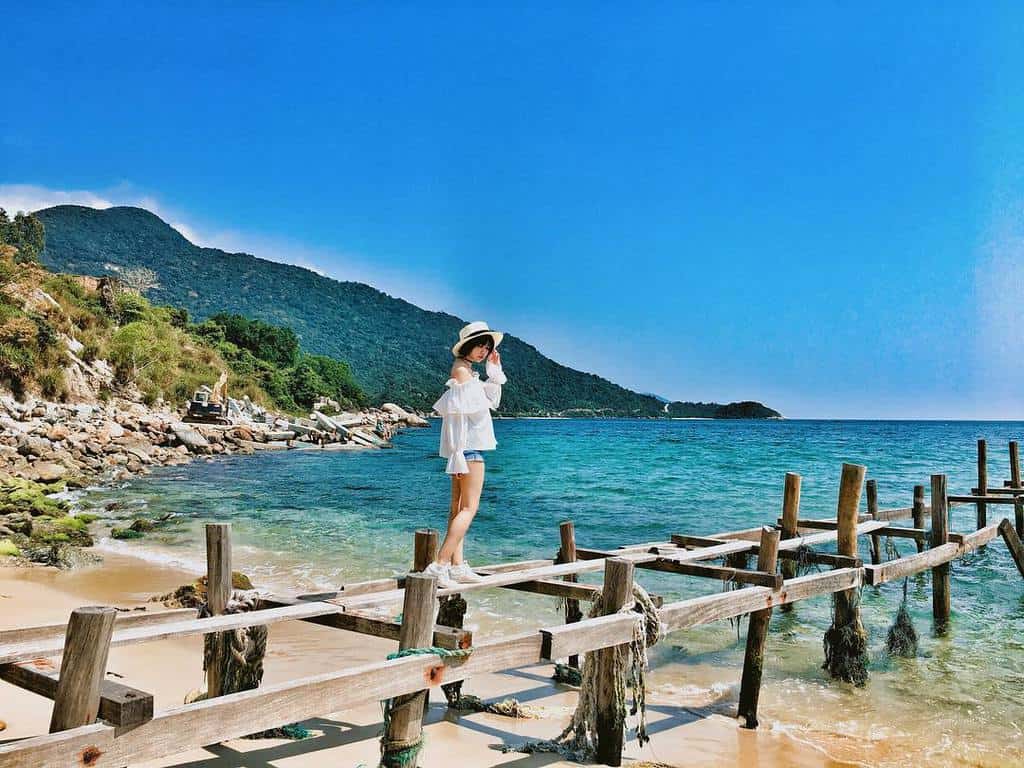 The whole Cham Archipelago was remarkably listed by UNESCO as a World Network of Biosphere Reserves dating back to 2009. Other than being an attractive beachside, Cham is a "heaven on Earth" for passionate snorkelers due to its emerald waters and the stunning biodiversity scattering throughout the bed of the ocean.

The smartest way to travel to Cham Islands is to combine with a trip to Hoi An in the afternoon after spending a morning on the islands. Otherwise, you can choose to depart from Danang City and spend a night over on the islands.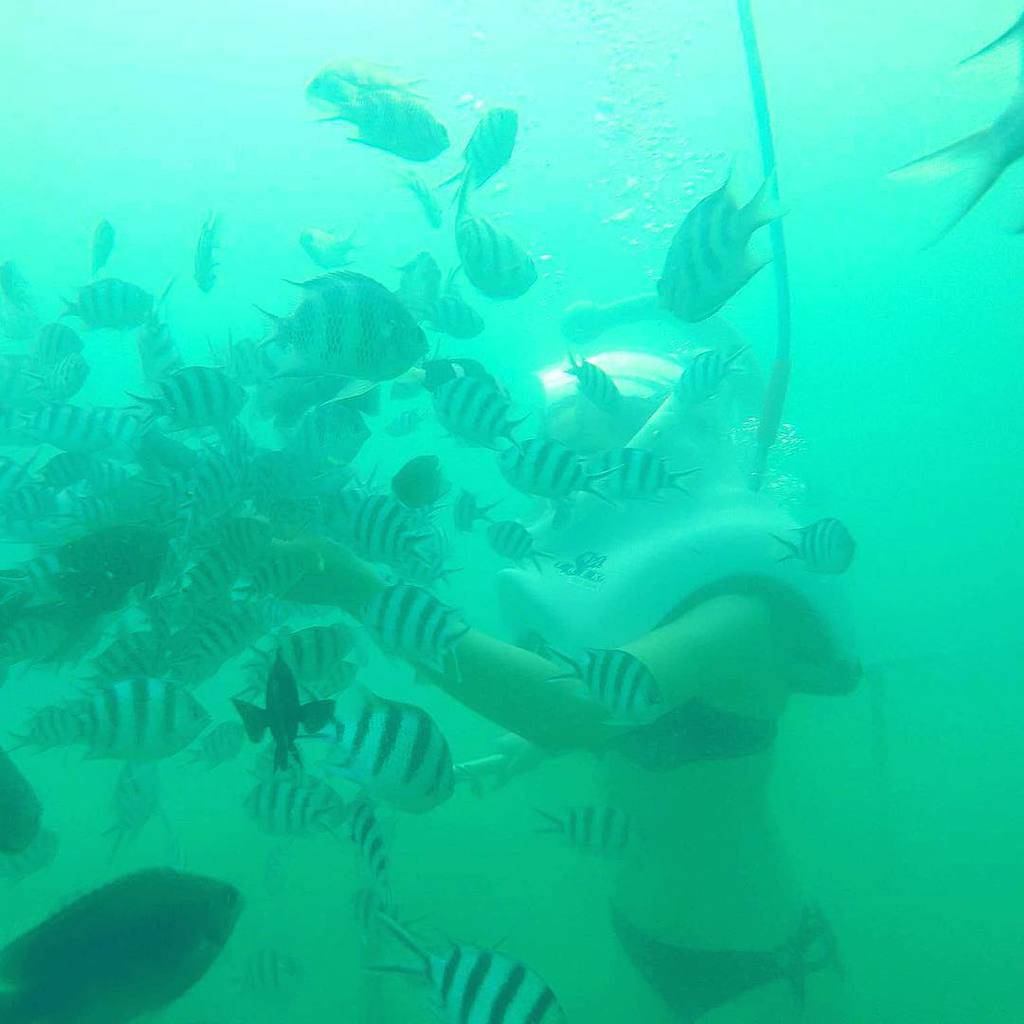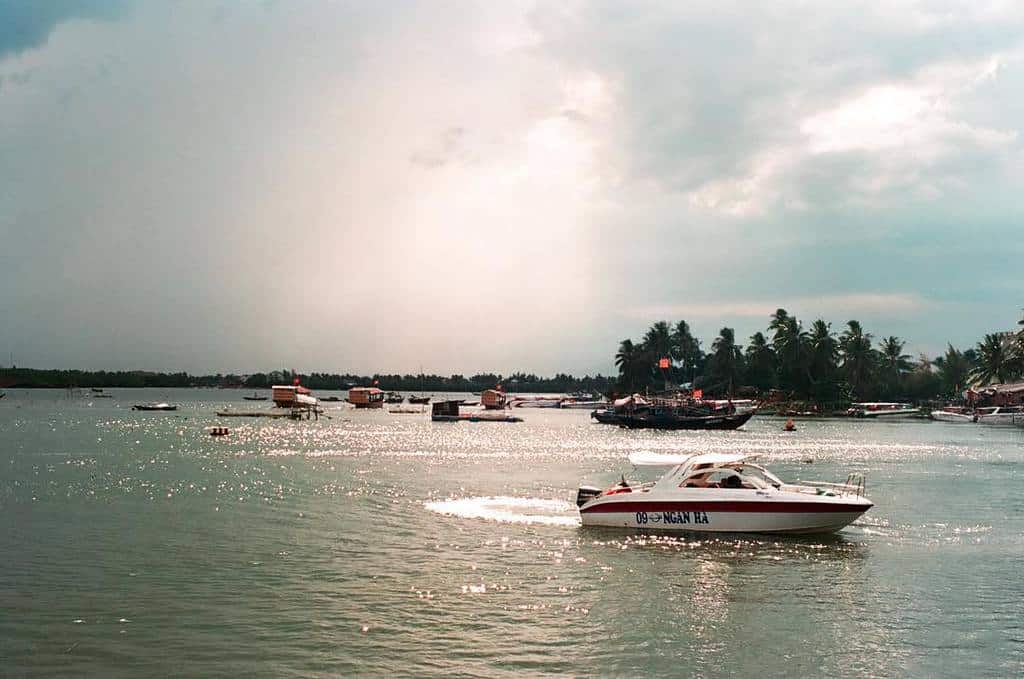 How to get to Cham Islands?
As mentioned above, you have two ways to reach Cham Islands. The first way is to start from Danang within 30 kilometers on the road, whereas the route from Hoi An lasts for five kilometers. Both of the trips lead you to Cua Dai Port, from where you will hop on a wooden boat or canoe to reach the islands.

Best time for diving in Cham Islands
According to many Vietnamese beach lovers and travel bloggers, you should visit the Cham Islands between March and August. The weather during this time is believed to be warm, with calm sea and without heavy rains, creating an ideal condition for many outdoor activities.
It is not recommended to come over during the other half of the year from September to February, as the weather turns harsh with heavy rains, stormy waters and the whole Cham Archipelago isolates itself from the mainland.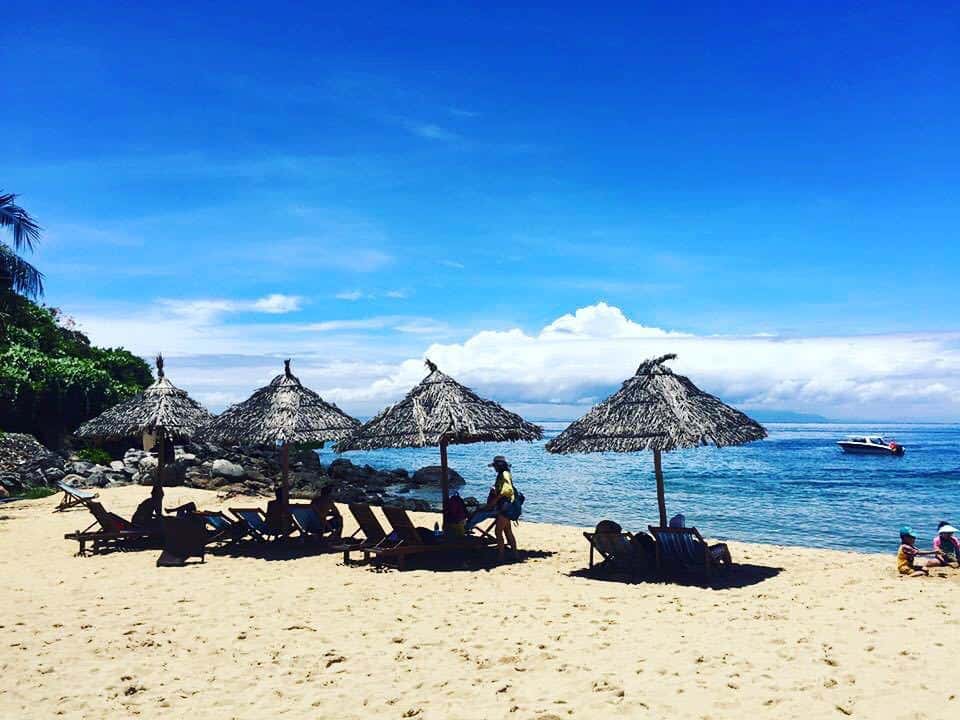 How is it like to go diving in the Cham Islands?
Most of the time, if you rent a boat for a sightseeing trip all around the islands, it comes along with a snorkeling package. This is a fully-equipped service with everything you need for a fun snorkeling experience. It includes life vest, masks with optical lenses and swimming goggles. If you have never done this before, no worries,  there is a guide instructing all the basic steps for your first snorkeling.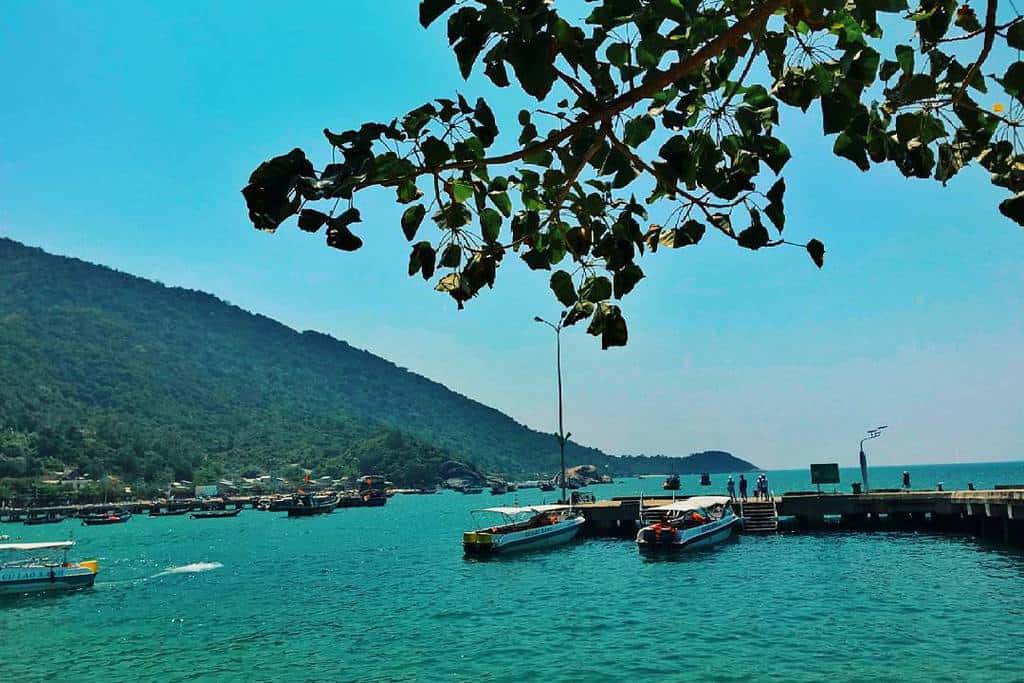 The other options you can go for are scuba diving and sea walking to swim along with the flocks of colorful fish. Those underwater activities allow you to experienceMoving a little further down South, Vietnam introduces you Nha Trang. This city is one of the most sought-after coastal towns in Vietnam thanks to its impeccable lengthy coastline, sunny sky, mouthwatering exotic cuisine as well as a variety of significant landmarks.
life under the sea to the fullest.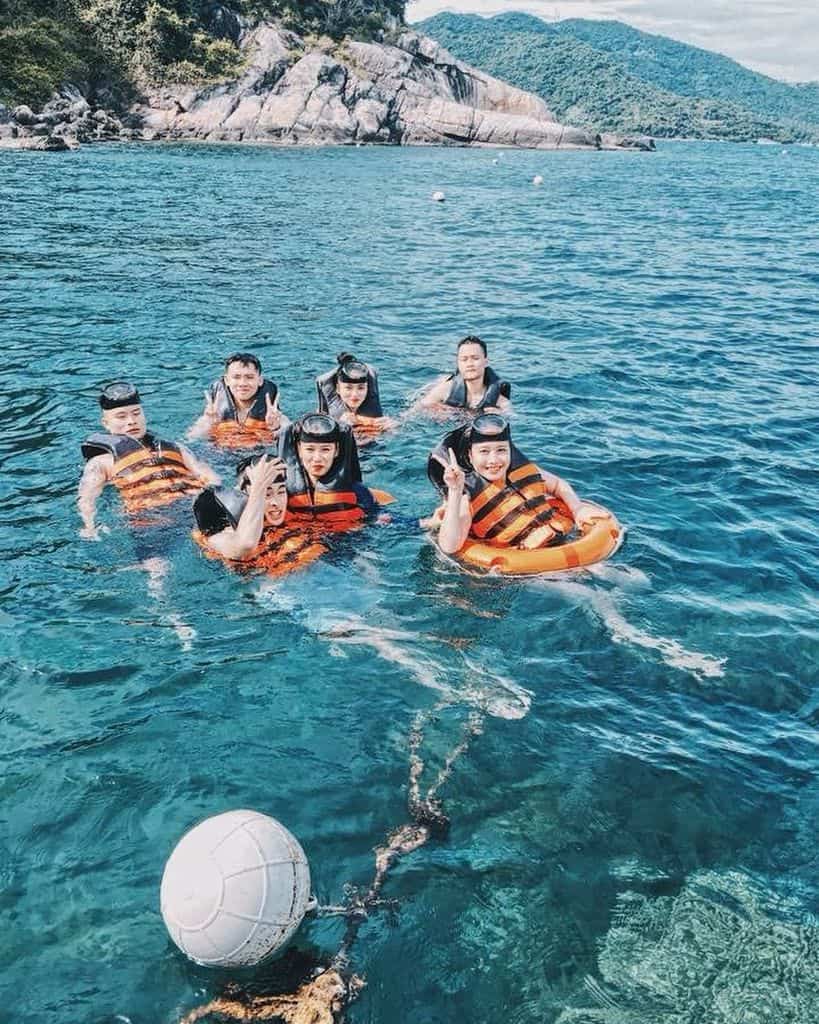 Nha Trang - A Real Heaven on Earth for Fans of the Tropical Weather
Moving a little further down South, Vietnam introduces you Nha Trang. This city is one of the most sought-after coastal towns in Vietnam thanks to its impeccable lengthy coastline, sunny sky, mouthwatering exotic cuisine as well as a variety of significant landmarks.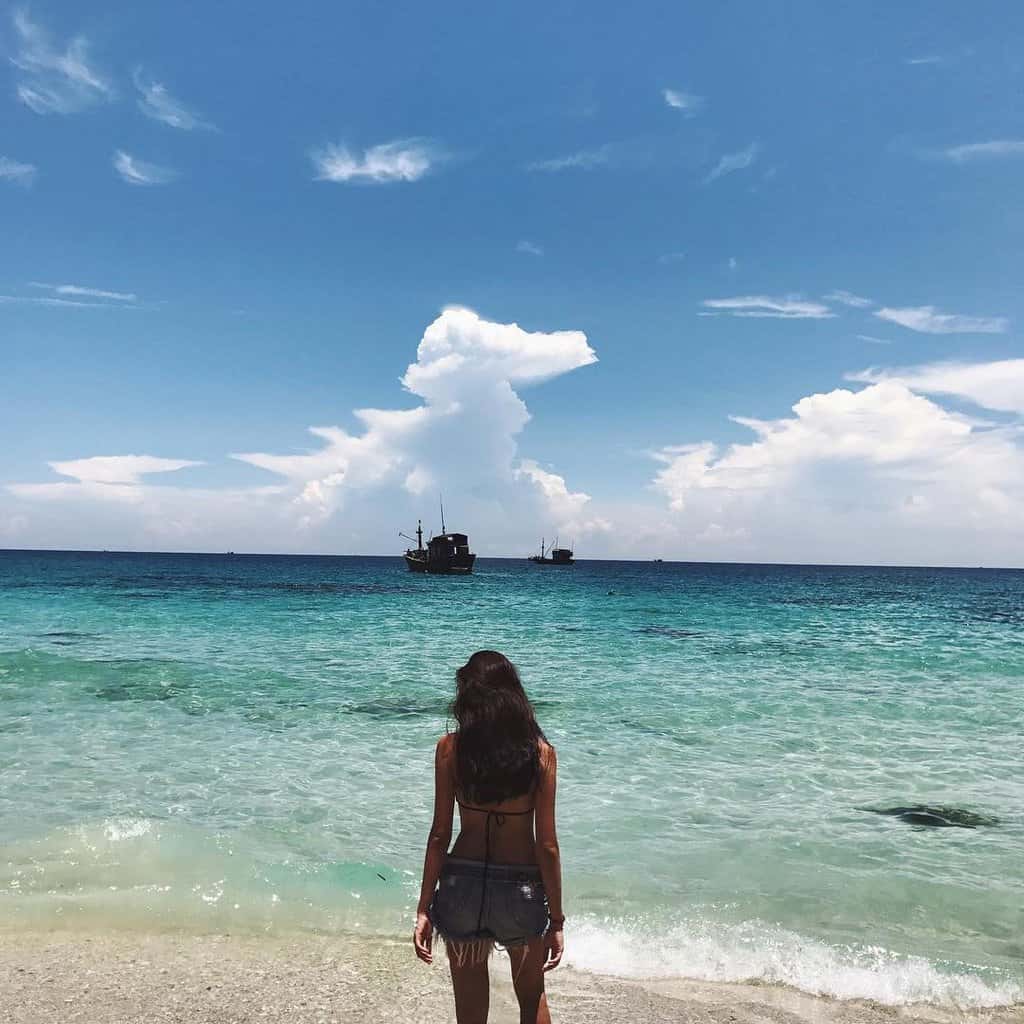 In terms of administration, Nha Trang is the capital city of Khanh Hoa Province, a part of Vietnam South Central Coast. The Bay of Nha Trang was recognized as one of the most glamorous bays worldwide. With all of those listed above, it is a huge mistake if you outcast Nha Trang from your list of top dive sites in Vietnam during your time here.
Best time for diving in Nha Trang
Nha Trang refines to the fullest from July to September each year. Amongst those months, August is claimed to be the finest moment for a beach vacation here as the weather is spectacular with a clear sunny sky and cool breeze. Are you ready to plan a trip to Nha Trang when August comes and dive down under the sea to explore the sea's breathtaking marine life?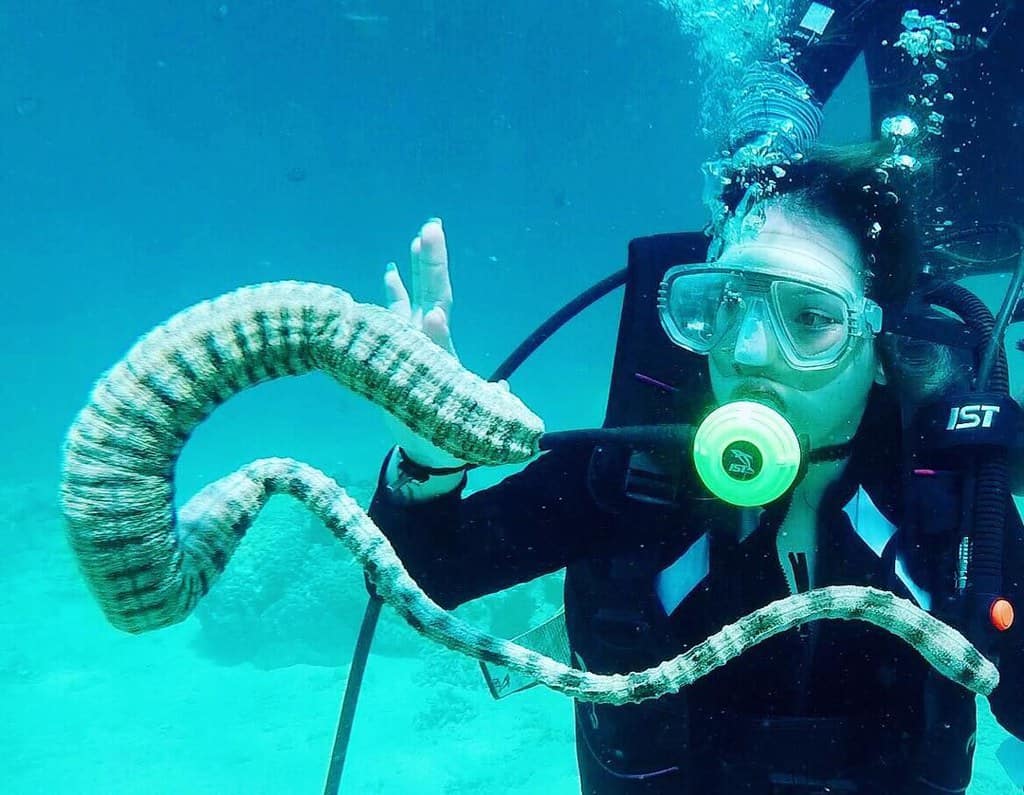 How to get to Nha Trang?
Buses and motorcycles are the best alternatives to arrive in Nha Trang from its neighboring cities, such as Dalat, Ninh Thuan or Binh Thuan. Buses are also available for departures in Saigon, Hue or Hanoi. However, the duration of these trips will take you lots of time, and this is the same for trains as well.

If you start in Hanoi or Saigon, don't hesitate to just hop on an airplane to fly to the land of Nha Trang. From there, you can rent a scooter to explore the city at your own pace.

How is it like to go diving in Nha Trang?
Talking about diving experiences in Nha Trang, Monkey Island, and Mun Island are the most talked-about dive sites.

Monkey Island
Also known as Lao Island (Hòn Lao), Monkey Island is a part of Nha Phu Lagoon. There's no wonder why the site is named as Monkey Island when you start your exploration here.

This is a kingdom of monkeys, where you can easily catch sight of them everywhere you go. As a matter of fact, be mindful of your belongings as the monkeys here are a little over-friendly as they are always ready to show up from nowhere, grab your things and take them away.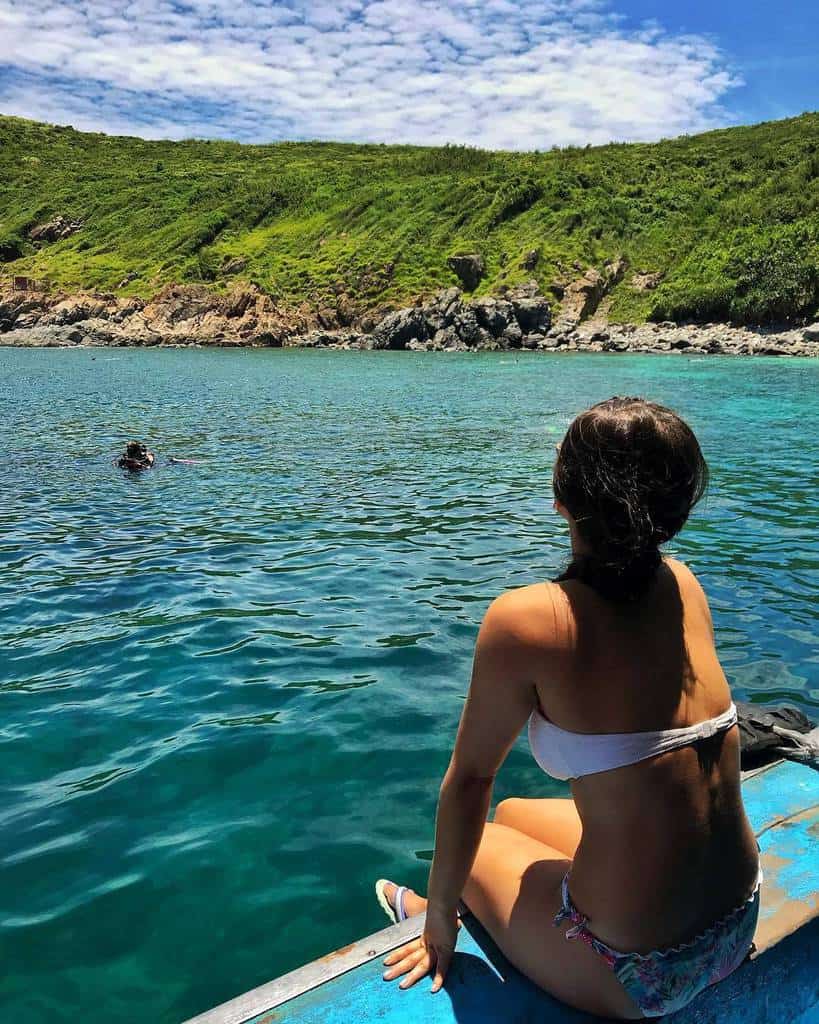 The Monkey Island is pictured as a pristine beachside skirted by the deep blue sea housing a wide array of eye-catching coral reefs. This is home to a diversity of rare fish. Because of such, Monkey Island is usually a must-see destination for pro-sea travelers.

Mun Island
Located 10 kilometers away from Cau Da Port, Mun Island takes you 45-minute to arrive from the mainland on a boat. Have you ever heard of the incredible four-island trip in Nha Trang before? Mun Island is one of them.

The Mun Island is believed to be one of the most tremendous sites in Nha Trang that takes your diving experience to a whole new level due to its deserted beauty. A regular diving trip here at the Mun Island lasts for around 30 minutes and you will reach 20 meters below the sea surface.

Southern Vietnam
Phu Quoc - Pride of the Thailand Bay
Phu Quoc was once an isolated island lying in the innermost area in the Bay of Thailand. This beautiful island belongs to Kien Giang Province, which is recorded to be the largest island across Vietnam.

For those who are first-timers to Phu Quoc, this is an archipelago formed by a group of 22 islands, in which Phu Quoc is the hugest. Idyllic landscapes, crystal-clear waters, the poetic hidden streams, and authentic seafood are the best features to illustrate this heaven on Earth like Phu Quoc.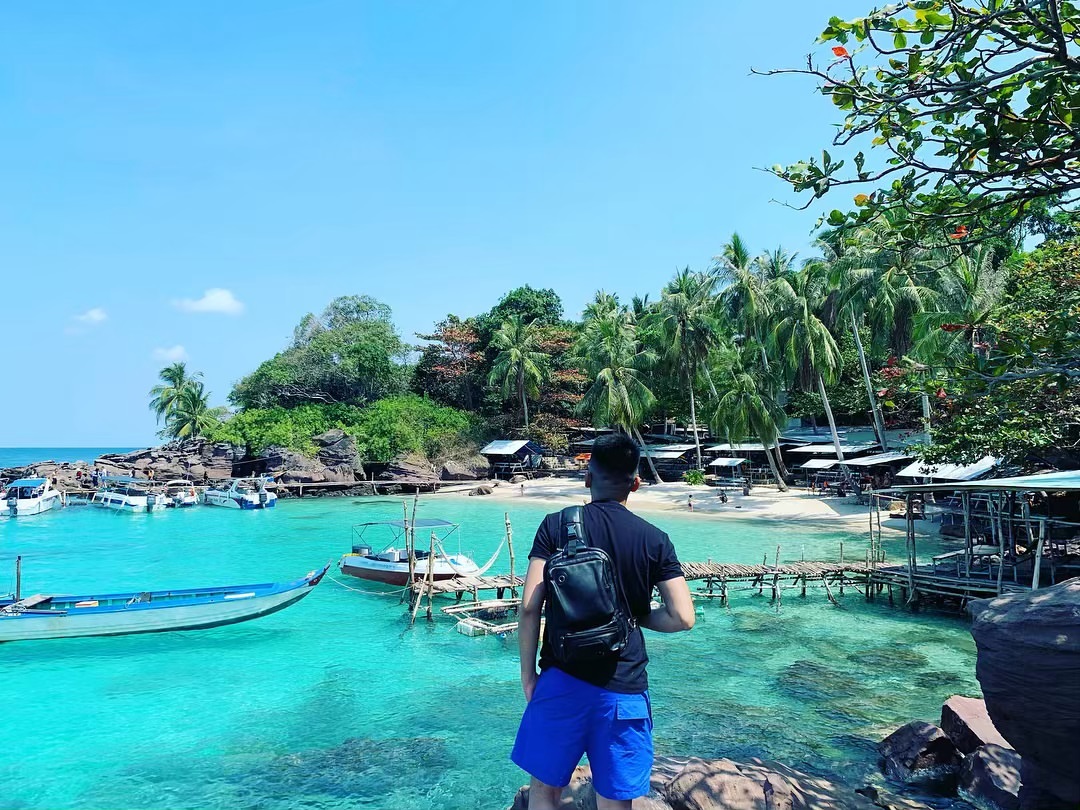 How to get to Phu Quoc?
The most popular option is to fly from Tan Son Nhat Airport in Saigon to Phu Quoc Airport, as it's a time saver. The direct flights to Phu Quoc are also available from Hanoi, Hai Phong Port City, and Can Tho.

If you have more time to spend, then you may like to try boats, which, of course, requires more time.

Best time for diving in Phu Quoc
It is known to be in between the beginning of May to the end of July. The sea is calm and clear which is seen through from 20 to 30 centimeters from the surface.
How is it like to go diving in Phu Quoc?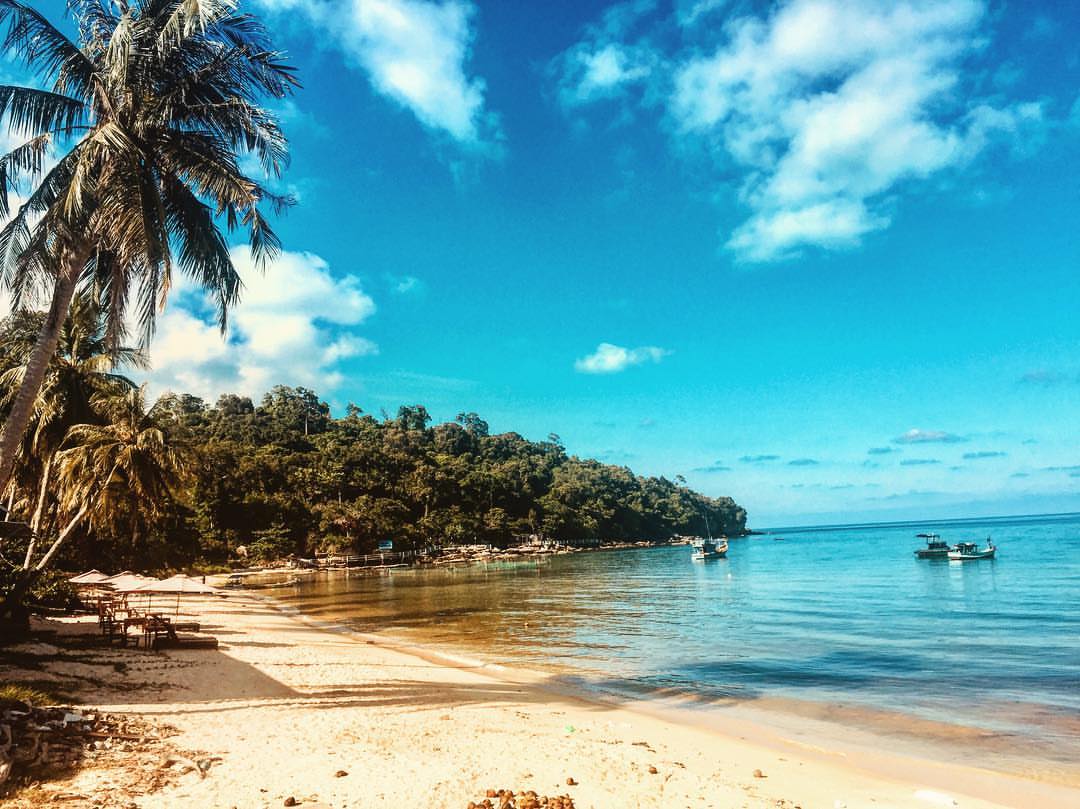 The finest spots for diving in Phu Quoc mostly assemble around the Southernmost of Phu Quoc Island – An Thoi, granted with amazing biodiversity by Mother Nature.
Over here, there are multiple stunning diving sites scattering throughout the Thom Islet, Roi Islet, Dau Islet, Gam Ghi Islet and a lot more.
You can choose to rent a scooter from your lodge to arrive at An Thoi Port, from where you will need a rental boat to reach your chosen diving spot.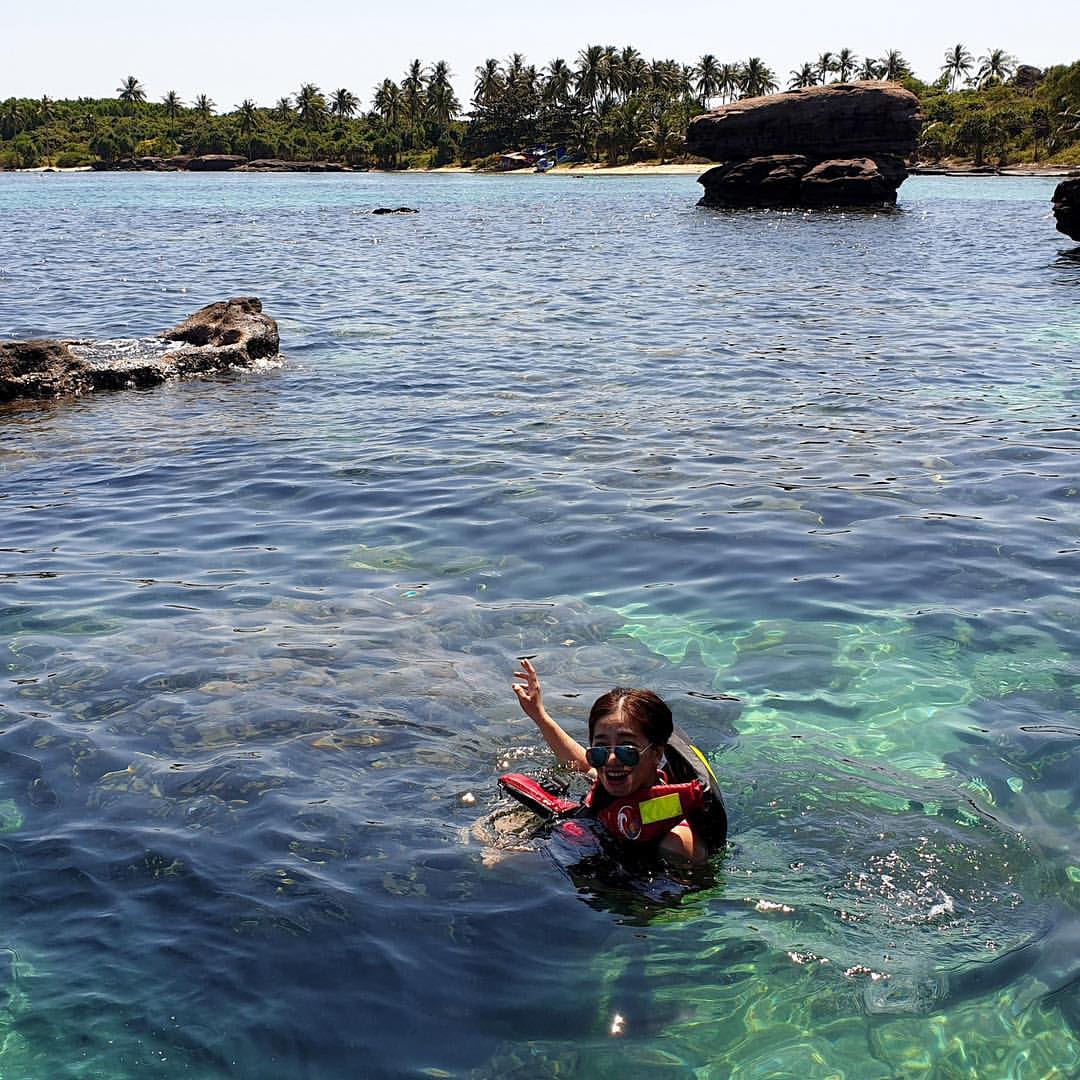 While An Thoi in the Southern face of Phu Quoc is an ideal choice for regular diving experiences, Phu Quoc's Northern side is known to be a heaven for coral reefs. There are up to 17 various species of corals to be recorded around this area of the island.

The last name to be listed today belongs to Con Dao, an off the beaten path archipelago off the shore in Vung Tau coastal city. If Phu Quoc has successfully owned a title amongst the wanderlust community worldwide, Con Dao can be seen as a hidden gem whose beauty is nowhere behind Phu Quoc.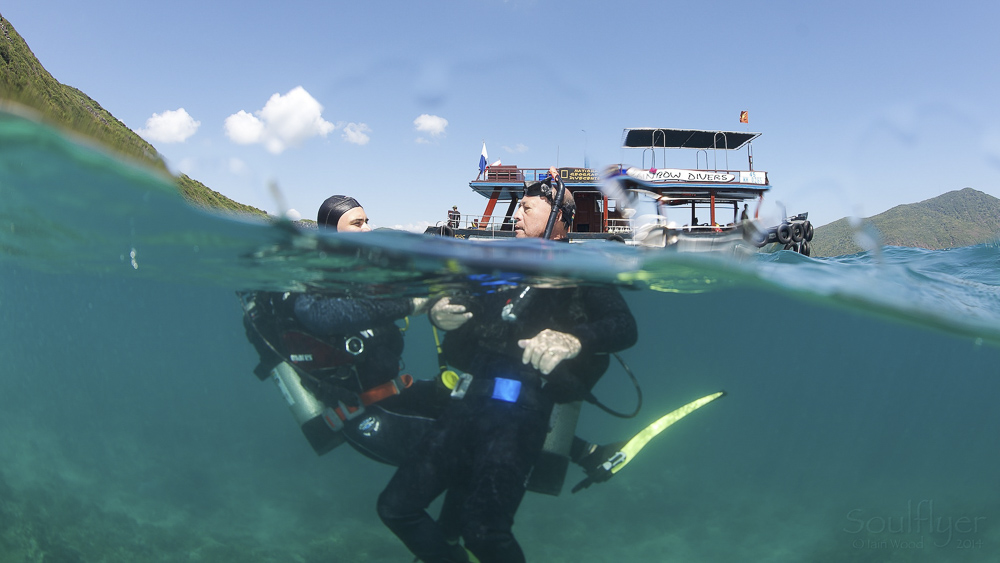 The Con Dao beachside is a lively natural wilderness. The coral reefs and vegetation in Con Dao are ranked to own one of the best diversities in Vietnam.

Best time for diving in Con Dao
As a locality in the Southern part of Vietnam, Con Dao weather is somehow affected accordingly, which means the best time for diving falls between March and September.

Even though this time marks the coming of the rainy season, the rainfall normally only lasts for about a few hours. The rest of the day is then filled with the bright sunlight touching all corners of the island.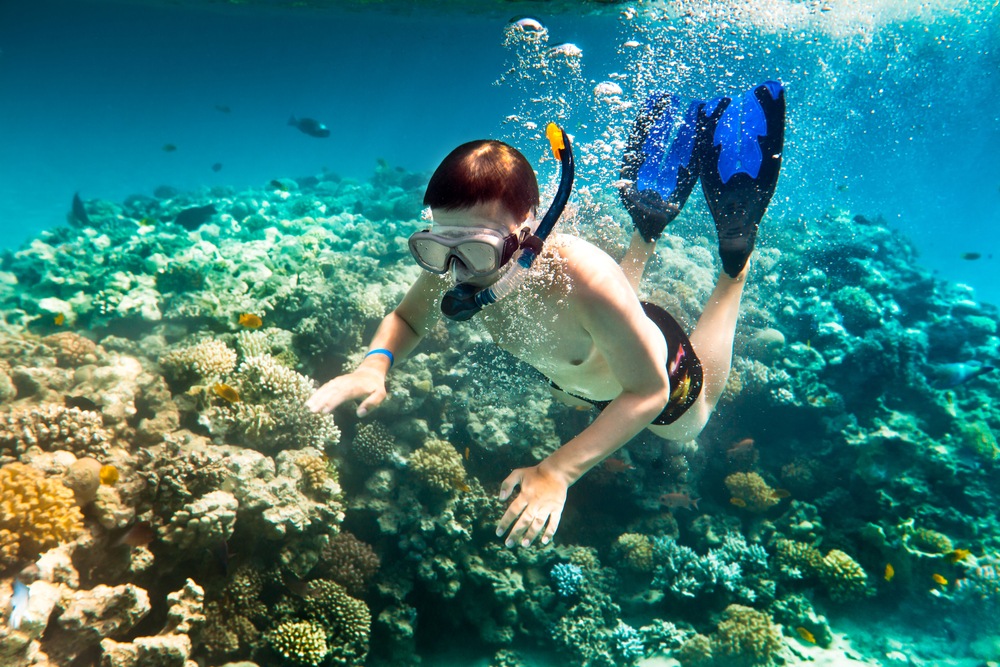 There's nothing better than lying on the beach sunbathing and getting tanned after a fun snorkeling trip here at Con Dao during this time, which as well marks the nesting season for the sea turtles. Get ready to catch sight of the interesting scenes of bales crossing the waves to come back home.

How to get to Con Dao?
There are two ways to arrive in Con Dao: waterway and airway.

By Boat
Starting from Vung Tau City, you'll first arrive at Cat Lo Port to get to Con Dao. Otherwise, you can also depart from Soc Trang City on Superdong Expressway. The whole trip lasts for roughly 2 hours and 30 minutes.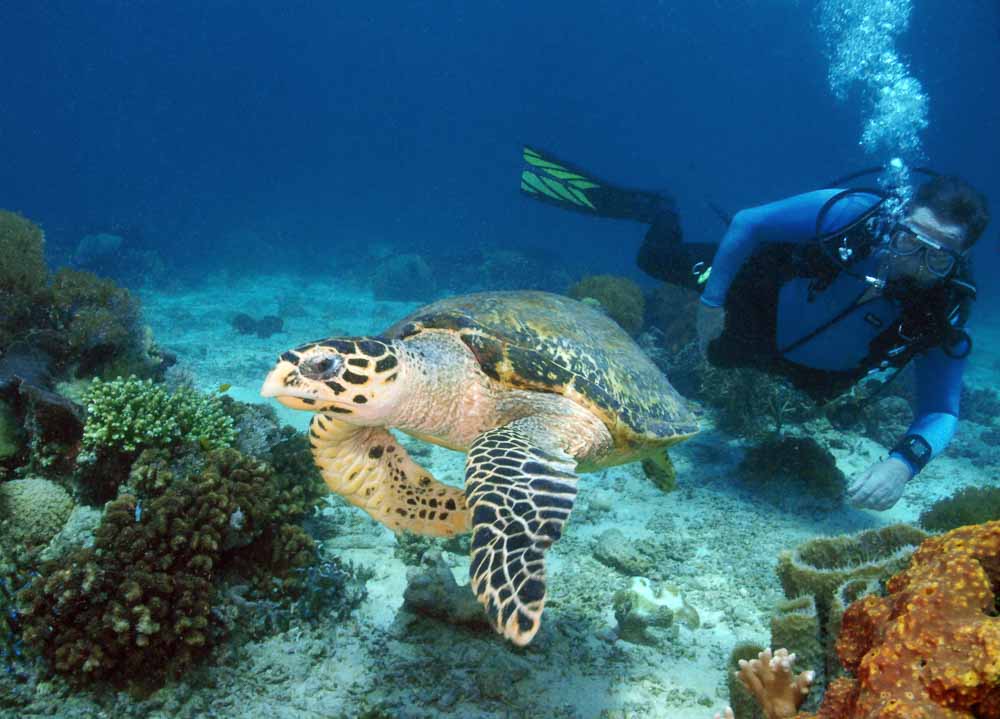 By Plane
In case you want to save more time for the exploration, why not opt for flying to Con Dao from Saigon? You can choose to grab a ticket from Vietnam Airlines to depart from Saigon or Can Tho.

These are all direct flights. However, if you are in Hanoi and planning to dive in Con Dao, then you may need to land in either Saigon or Can Tho and take a connecting flight from there. The whole trip lasts around 55 minutes, and the ticket price varies around 65 USD - 130 USD.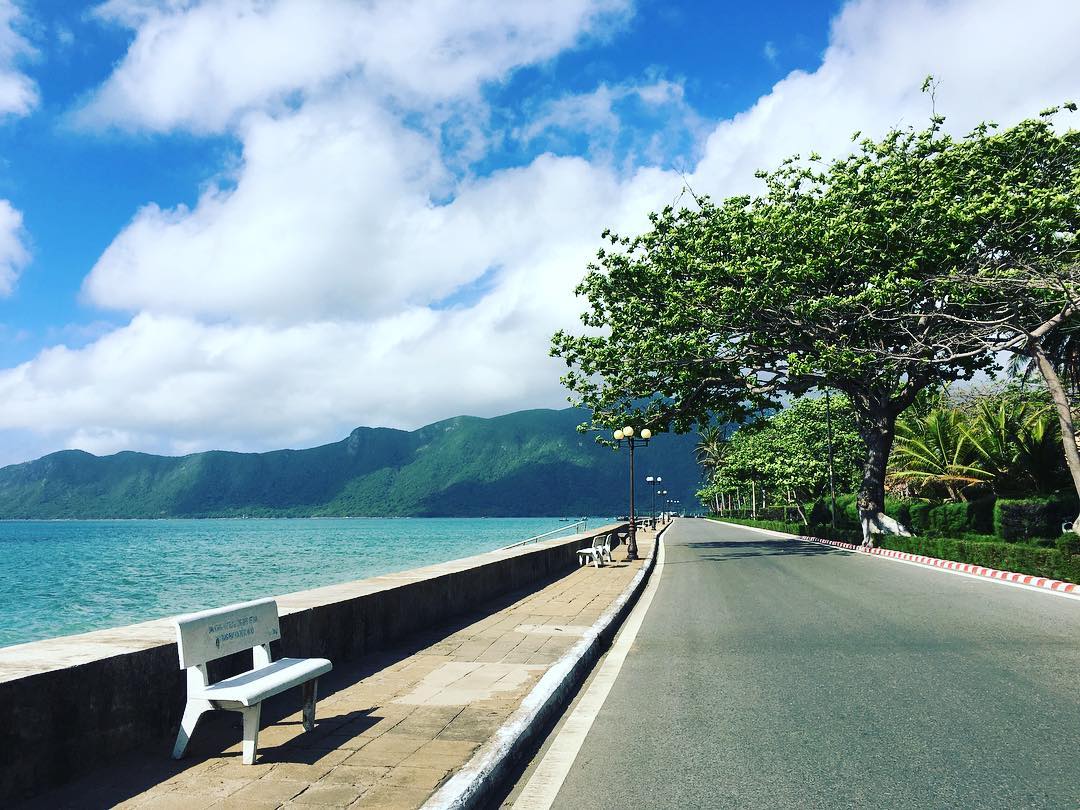 What is it like to go diving in Con Dao?
When talking about diving in Con Dao, Tai Island should be the most famous spot. This is the most suitable and greatest diving sites for beach lovers. You are about to have a closer look at the vibrant attractiveness coral reefs living at the bed of the ocean as well as the diverse marine life.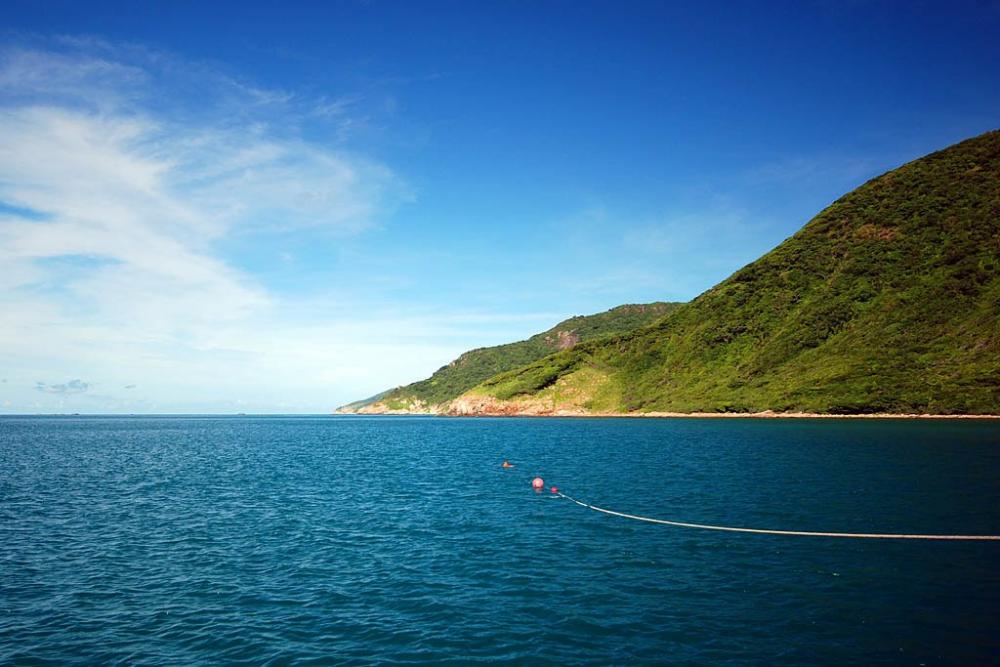 Amongst this lively aqua system at Con Dao, there are various rare species that are listed in Vietnam Red Book of protected animals. Are you ready to discover this spectacular world under the sea?

If you have never dived before, then don't hesitate to scan through some trustworthy diving tour packages. This allows you to be well supported by a native instructor and as well fully equipped with the available diving kit.

7 crucial tips for diving beginners in Vietnam
In spite of the fact that diving is a popular outdoor activity worldwide, not many people have tried it before. As Vietnam has been emerging destination with its lengthy coastline, more and more travelers decide to pick up a new hobby by joining in a diving trip in Vietnam.
Hence, down below, we listed seven essential tips for first time divers in Vietnam. Let's take a look!

If you dealt with seasickness before, remember to bring along some medicines and make sure you take it before your diving trip.
Due to the alteration in pressure during your diving trip, this activity may not be a suitable experience for you if heart attack, hypotension or hypertension is your common symptom.
Don't go diving when your stomach is empty or even when it's fully filled with food. Other than that, if you have just consumed a good amount of alcohol, diving may not be suitable as well. The best time to go diving is in around an hour after you finish a meal.
In case you are dealing with anxiety or loss of calmness, re-planning your diving trip is advised.
The life vest is always needed in any case, even if you are a professional swimmer.
Spend at least five minutes to get used to the water environment before officially diving.
Don't ever think about diving all alone, just in case of sudden accidents, there should be someone beside you to support.
If you find this article about the top dive sites in Vietnam helpful, don't forget to share and let us know your feelings if you have been to one of those sites before.