30 Best Luxury Hotels And Resorts In Phu Quoc
Phu Quoc has the best hotels in Vietnam thanks to its magnificent sapphire beaches, white sand, romantic sunset. If you're looking for a peaceful retreat, Phu Quoc has everything you need from watching nature in the infinity pool view, joining a morning yoga session in a kayak to enjoying an exclusive dinner from the famous chefs.
If you plan to go to this beautiful island, check out this ultimate list of 30 Best Luxury Hotels & Resorts in Phu Quoc to have the most enjoyable trip.
1. JW Marriott Phu Quoc Emerald Bay Resort & Spa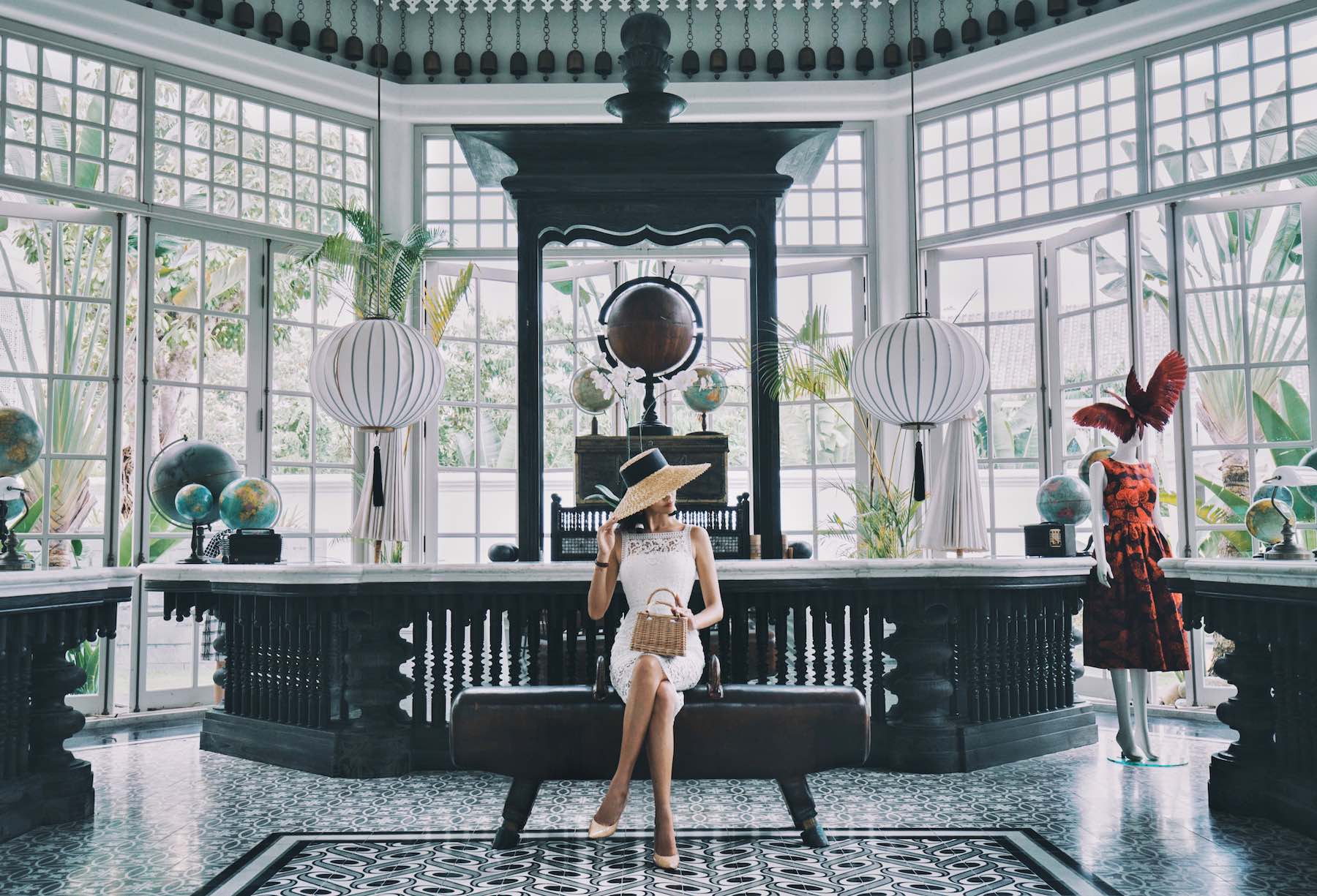 Welcome to the wedding destination of worldwide billionaires! Many guests choose JW Marriott to spend their trips in Phu Quoc because of the unique whimsical design of Bill Bensley. This 5-star hotel is inspired by the school concept and wins the tourists because of the photogenic Instagram-vibe decoration.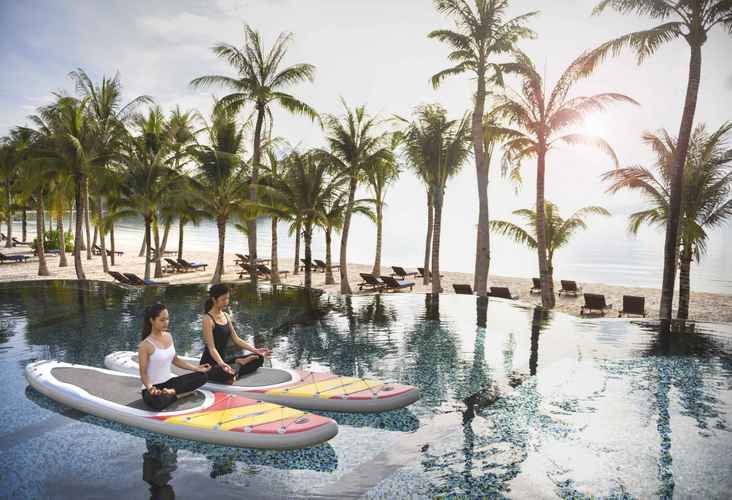 You can find all premium services here, including a spa with highly trained therapists, high-class restaurants, a contemporary bar, and a private pool into each room.
2. Mövenpick Resort Waverly Phu Quoc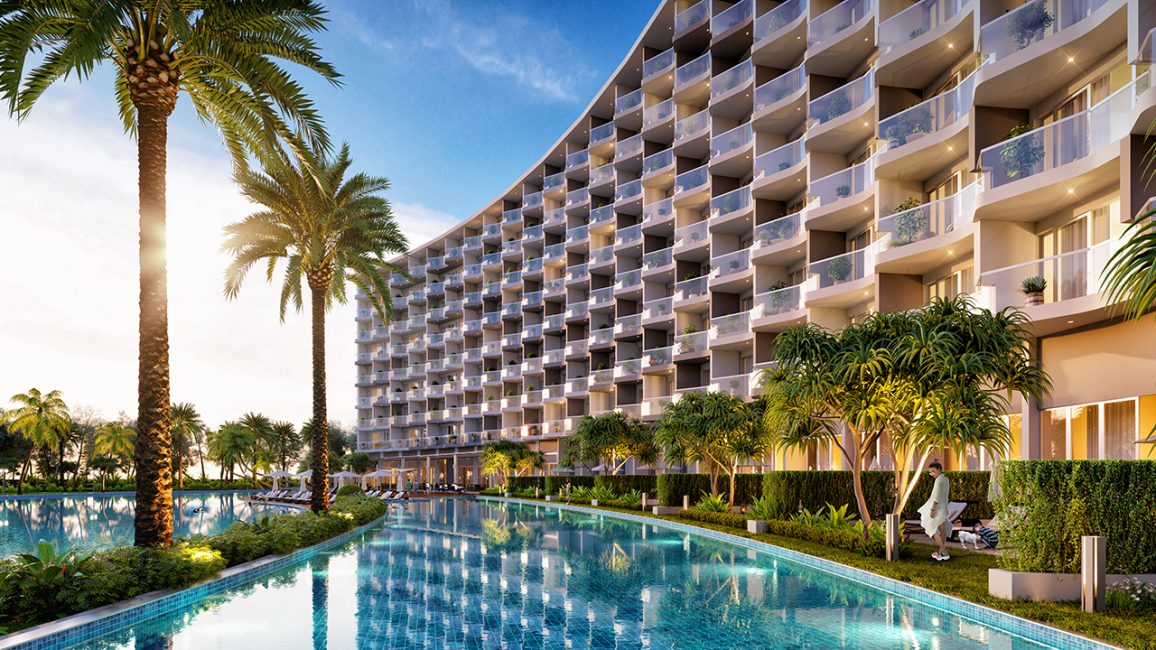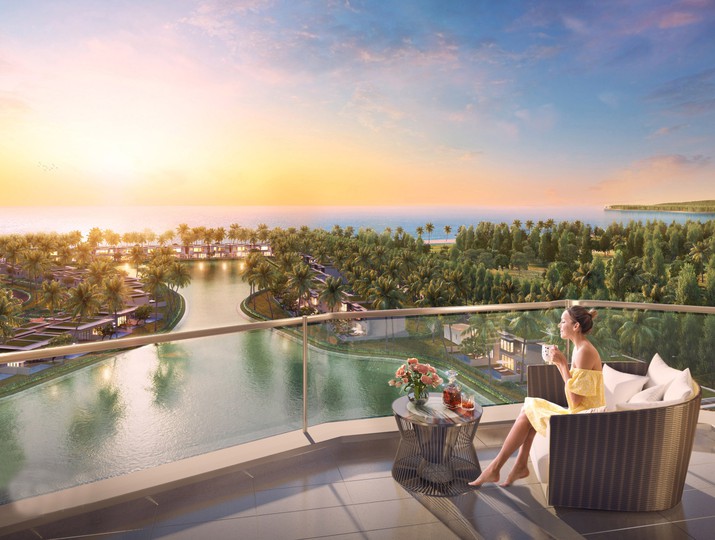 Whether you're looking for a honeymoon destination, a friendly-gathering place, or a family lifestyle resort, Mövenpick can meet all your demands. At Mövenpick, you can enjoy the exceptional skills of chefs in their signature dishes, irresistible cocktails, and the unique "Chocolate Hour".
3. Fusion Resort Phu Quoc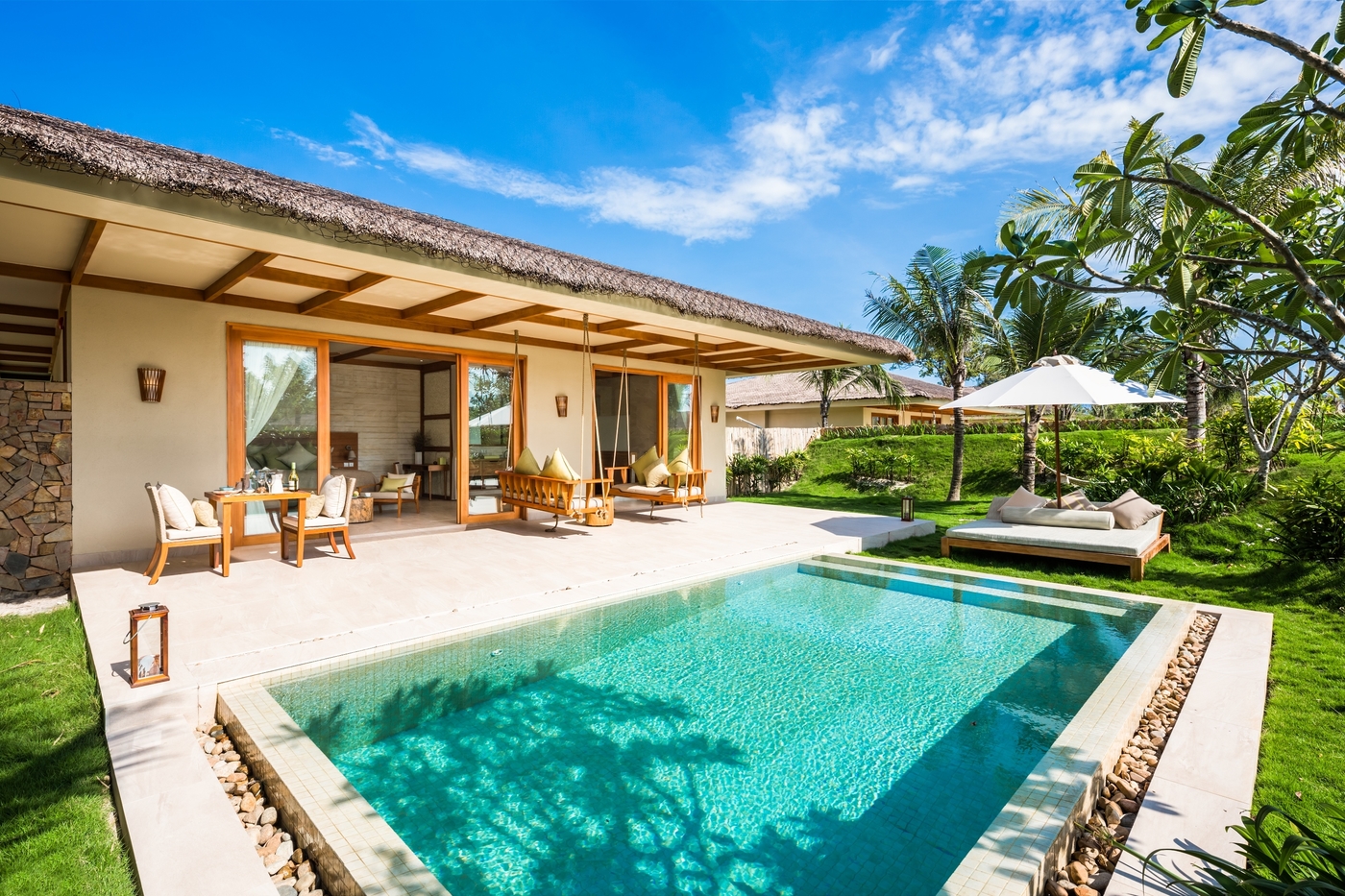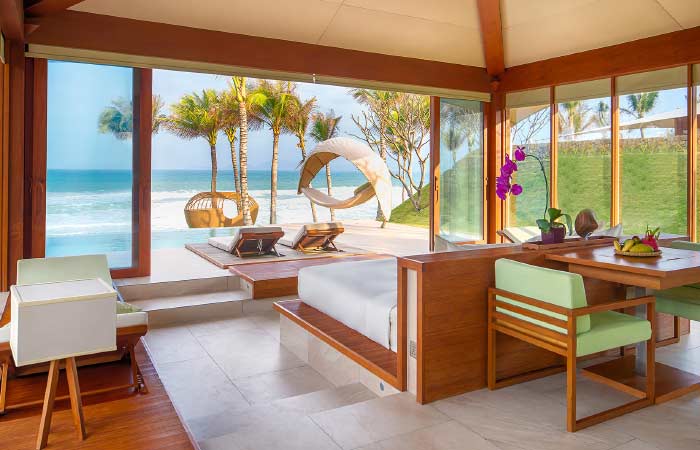 Fusion Resort brings a get-away where travelers can sip cocktails outside the thatched villas and savor the beauty of a paradise island. You can disconnect to the world and connect to nature in a villa with a private pool in an open space.
4. SOL by Meliá Phu Quoc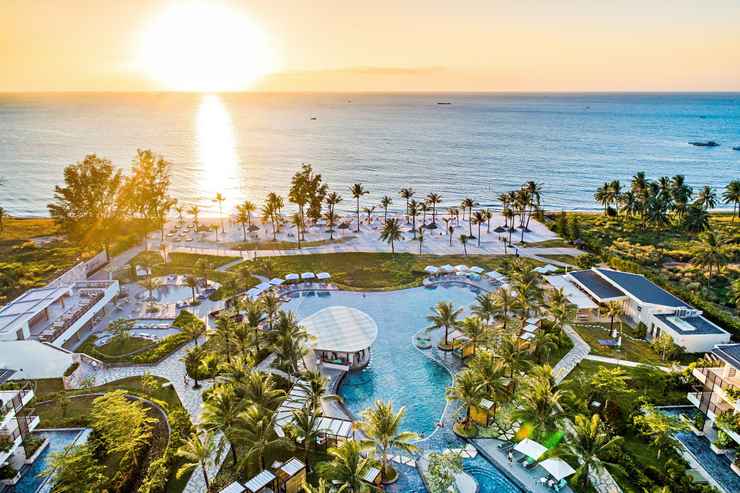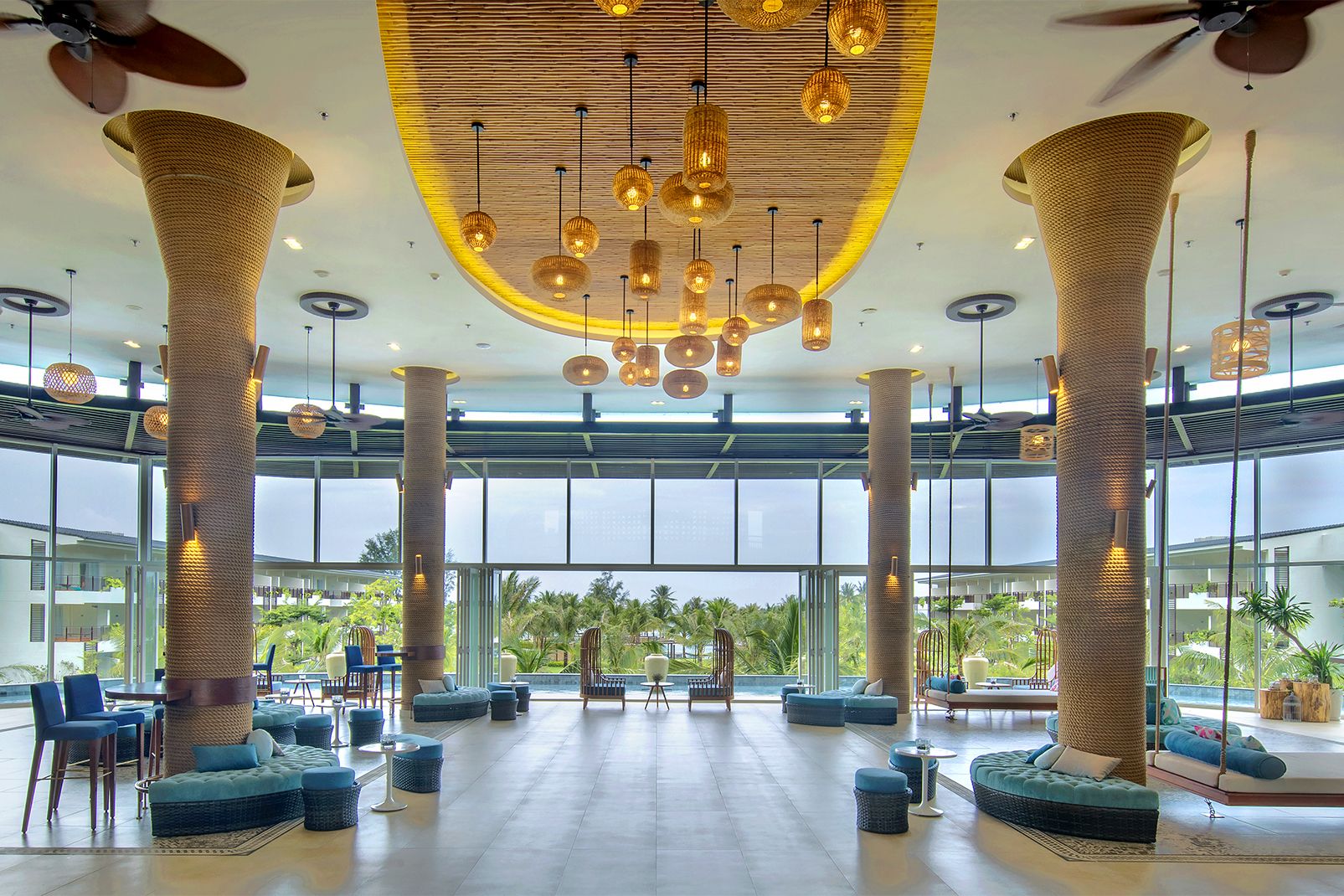 SOL Phu Quoc has a private pure beach with a surrounded spacious pool so you can lie down, bathe under the sun and enjoy a lazy day on this beautiful island. Sponsored by full amenities and high-quality services, guests will have the most memorable moments when staying in SOL.
5. Salinda Resort Phu Quoc Island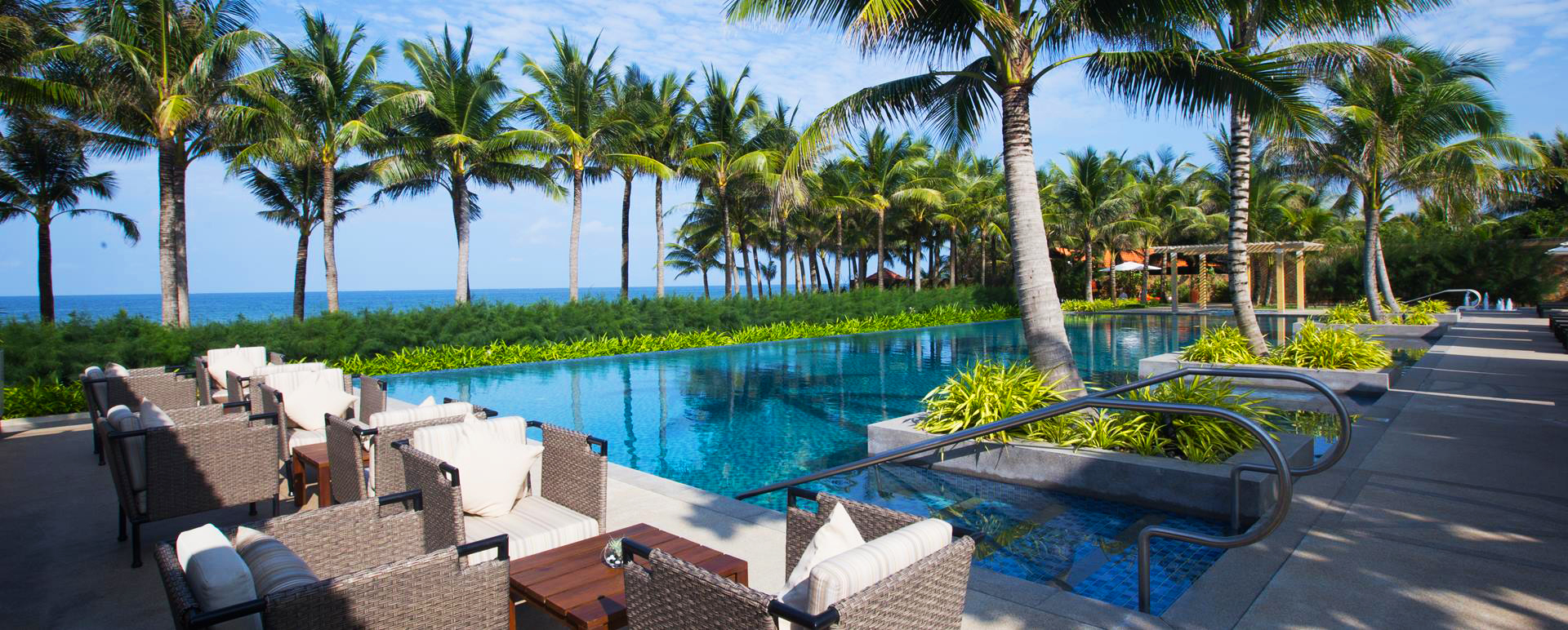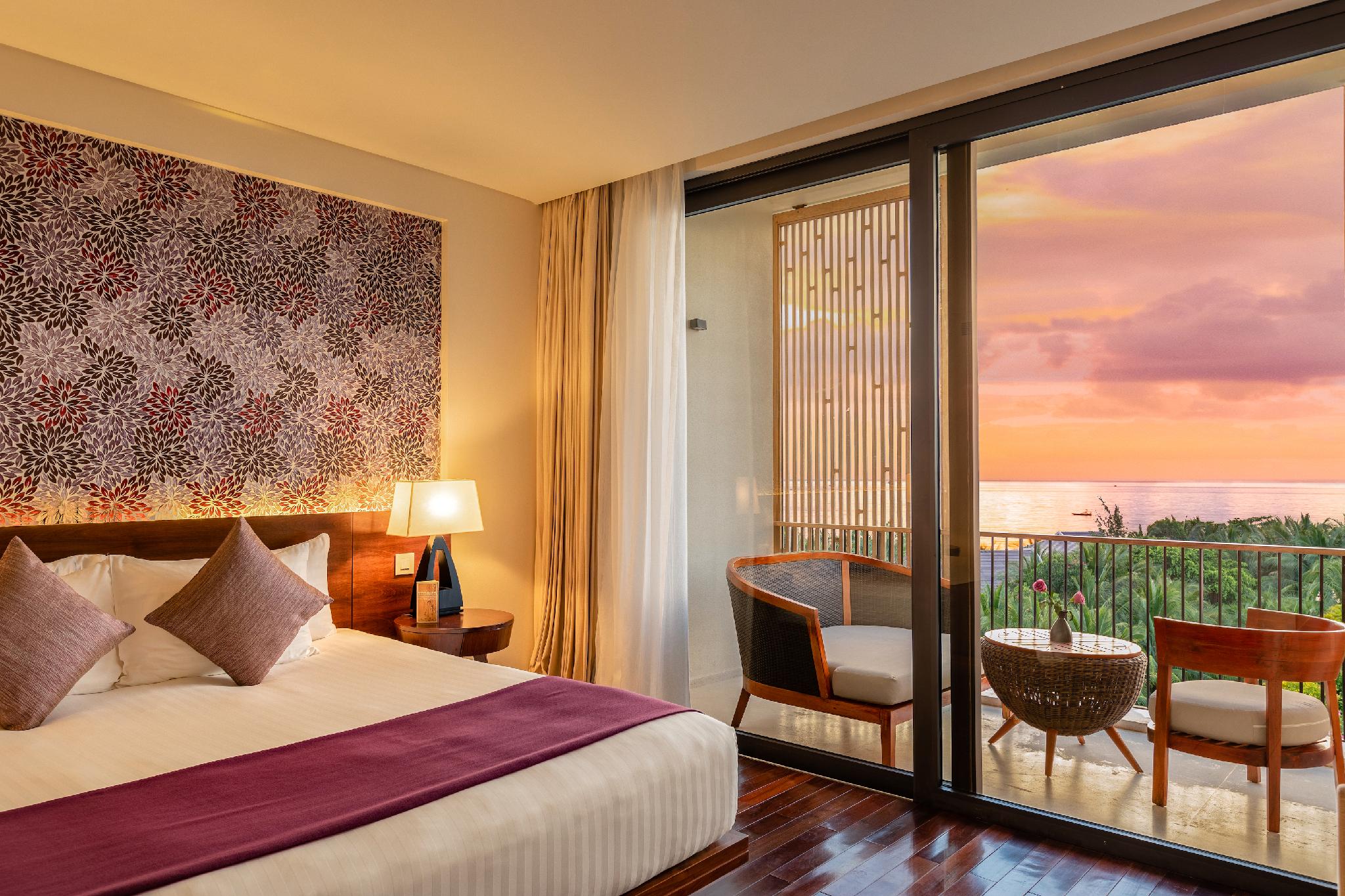 Salinda is a 5-star Phu Quoc hotel with 121 premium modern rooms, suites, and villas surrounded by the island nature. Each room is decorated with an elegant tropical mix with the local vibe.
Salinda Phu Quoc Hotel offers various dining choices such as Vietnamese local food, Italian food at Il Muro – Italiano, and Indian food at Pakka. You can close a tiring day with live music at High Note Bar Lounge or Cyan By The Pool bar.
6. Seashells Phu Quoc Hotel & Spa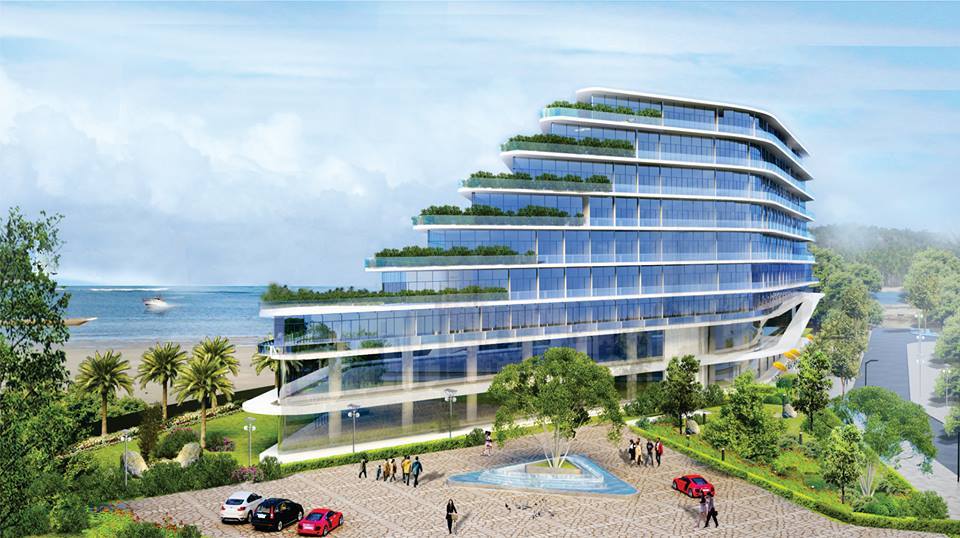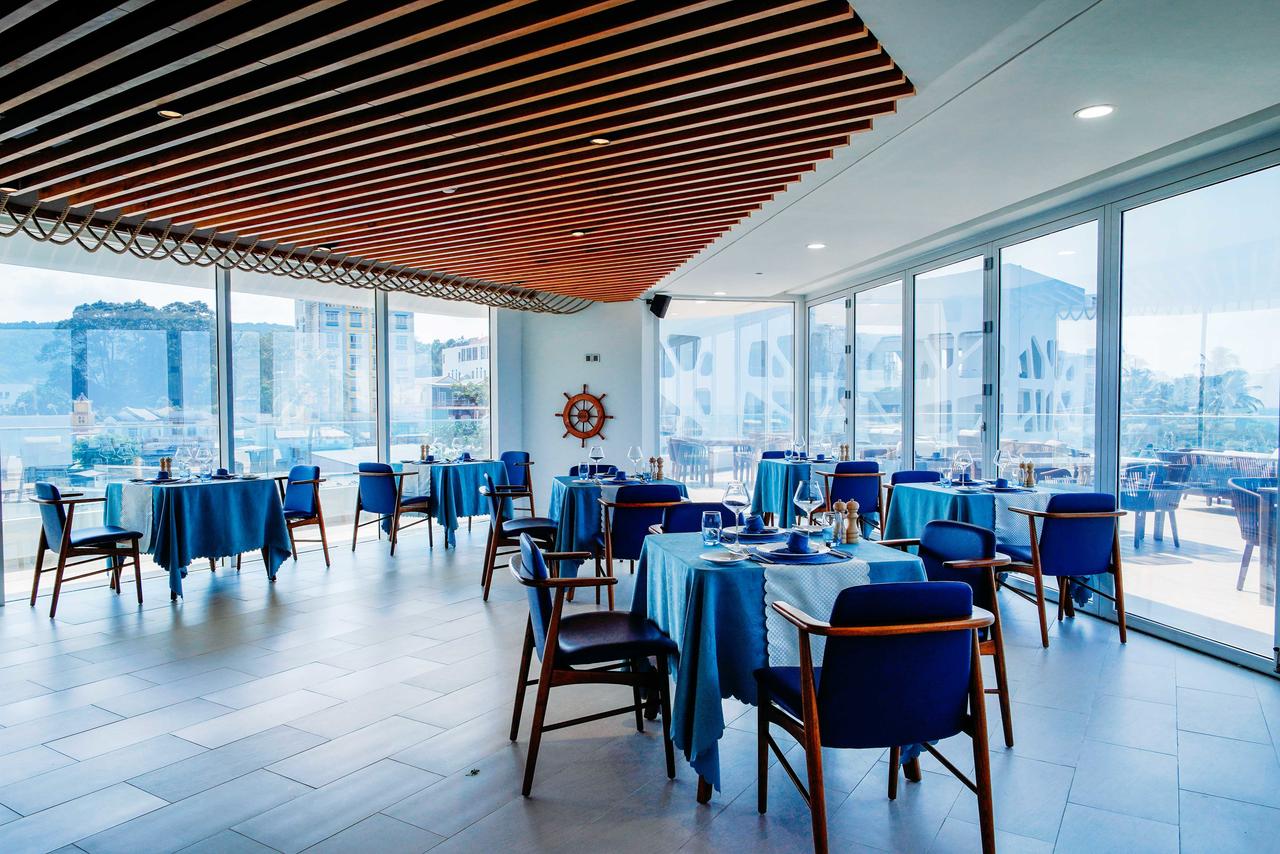 Seashells Phu Quoc is an ocean-like resort with the main colors white and blue. Each room also has an open bathroom space with a large bathtub. The suite rooms have panoramic windows and balconies to catch the beautiful landscape. It's an ideal place to chill and enjoy the moments with your loved ones.
7. Cassia Cottage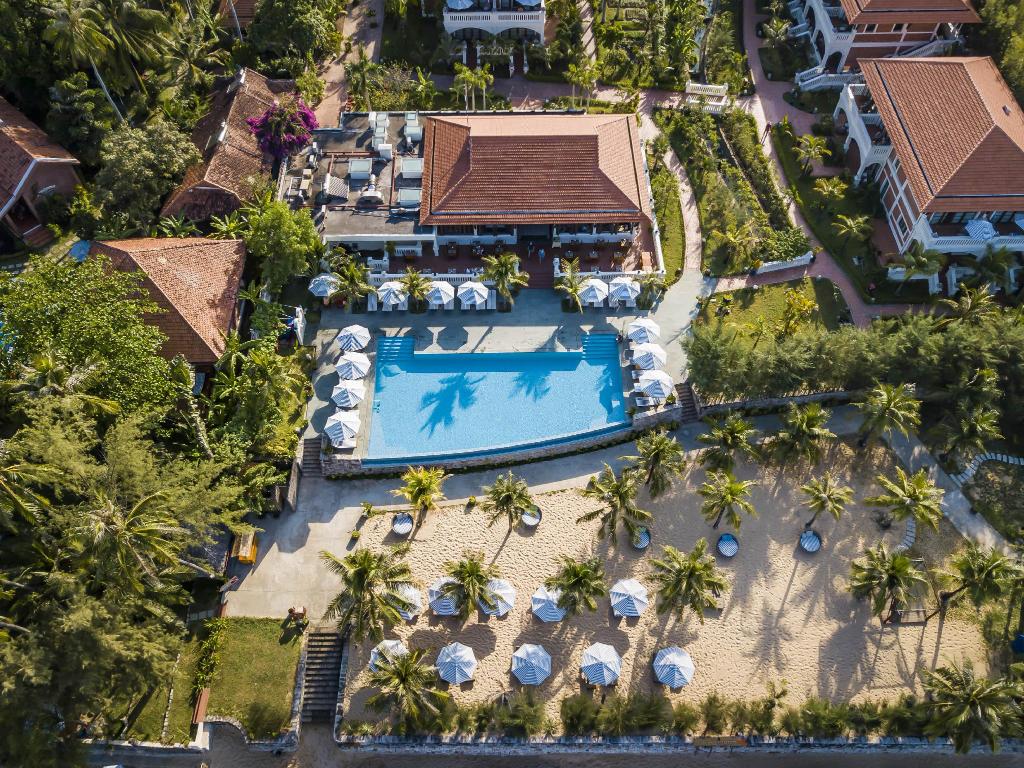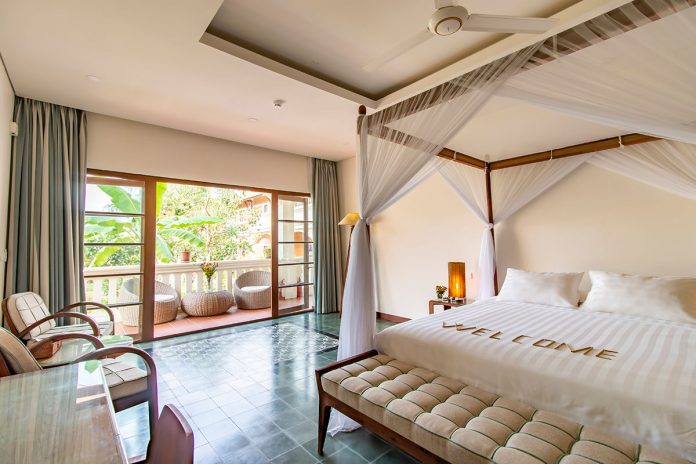 The unique root of Cassia Cottage is the family-based business. They have two kinds of room, cozy 19th century-build rooms and modern rooms that belong to their family for a long time.
Cassia Cottage also takes the family kitchen meals to the customer's tables at the next level. The restaurant – the Spice House uses the best quality spices mix with fresh ingredients to create flavorful, irresistible Vietnamese dishes.
8. Sunset Beach Resort and Spa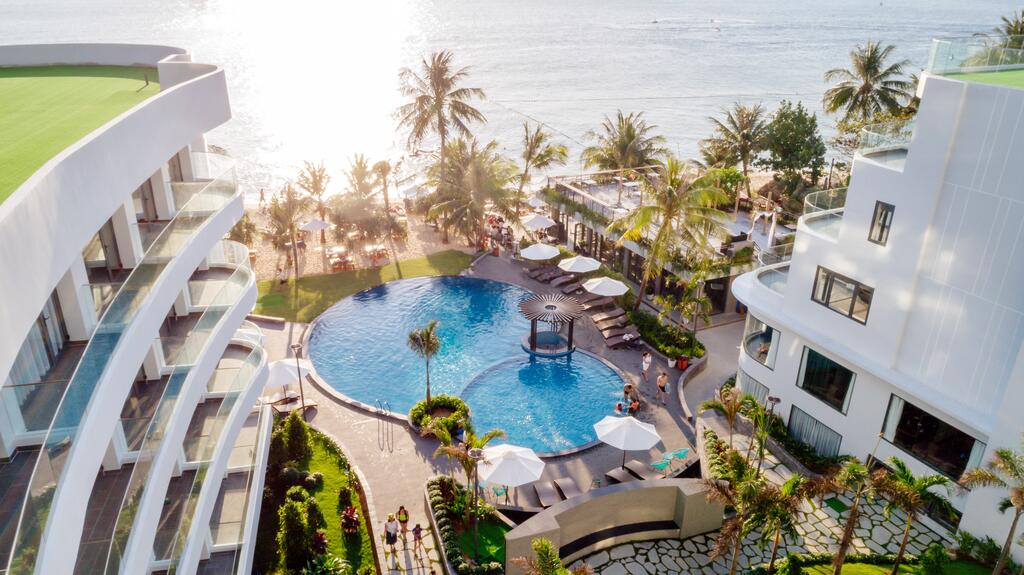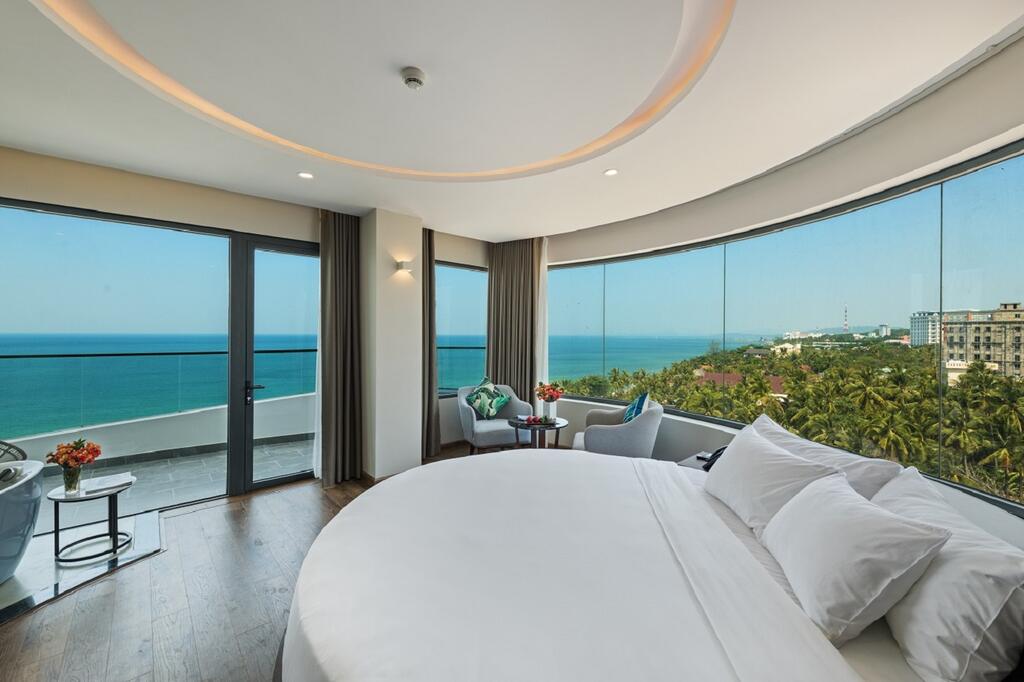 Sunset Beach Resort located in the golden spot at the main street Tran Hung Dao so you can take advantage to move to the airport and other popular local hotspots. The resort impresses guests by the international buffet breakfast and the utmost relaxing services.
9. Dusit Princess Moonrise Beach Resort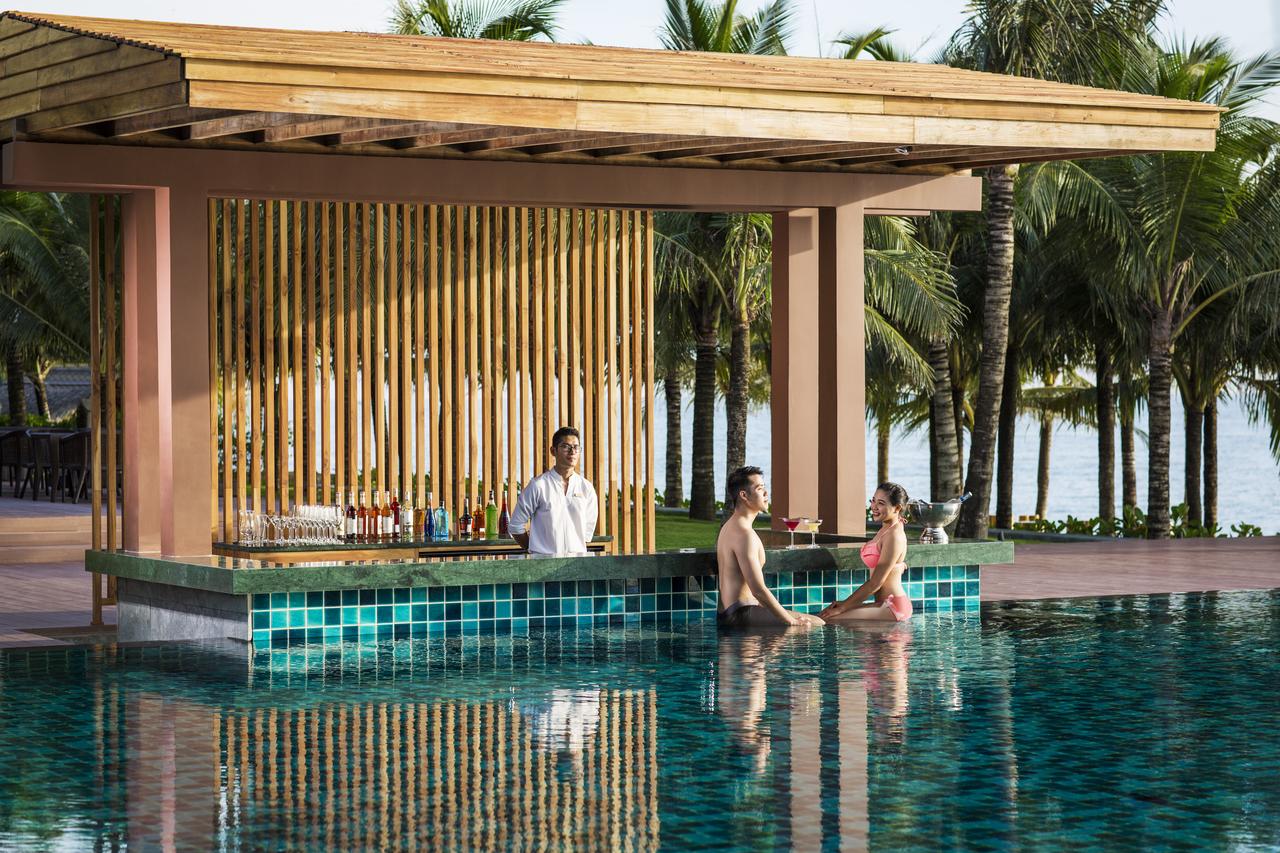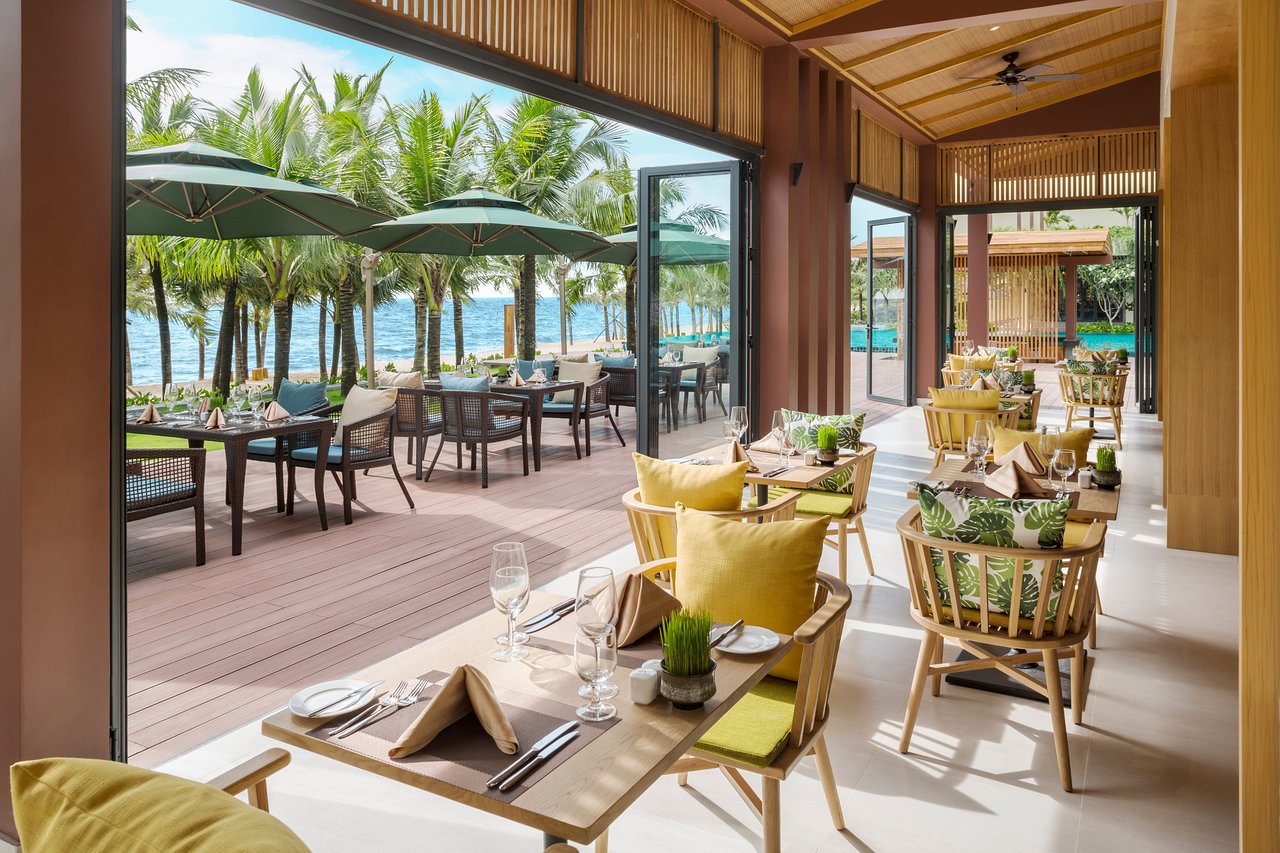 Dusit Princess Moonrise Phu Quoc Hotel located in the center, close to Phu Quoc International Airport so it's convenient for you to discover this island and move to the airport.
You'll want to enjoy the soft, comfy bed with lots of sunlight from large windows. The bar in the pool is also the best way to meet the stunning sunset while cheering for the unforgettable moments with your loved ones.
10. Radisson Blu Resort Phu Quoc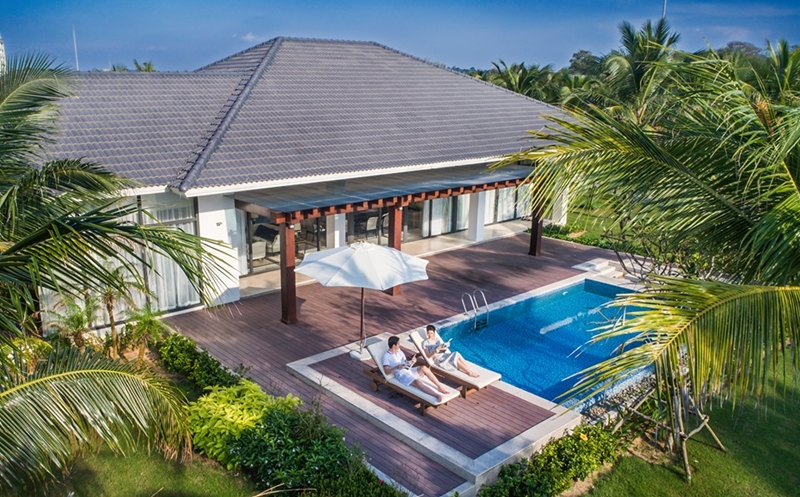 Radisson Blu Resort lies in the north of Phu Quoc island, a snorkeling-favorite spot to discover the beauty of the sea. The executive suite rooms and villas have a royal exquisite design with a view to nature. From the hotel, you can easily access other attractions, including a shopping center, a casino, and a theater.
11. La Veranda Resort Phu Quoc, MGallery by Sofitel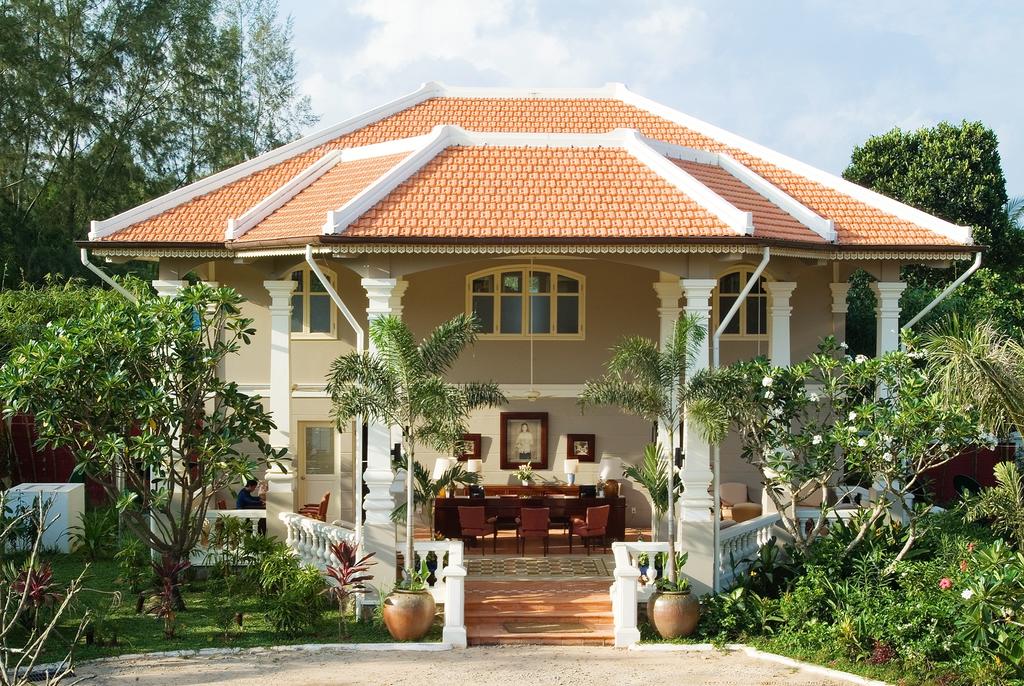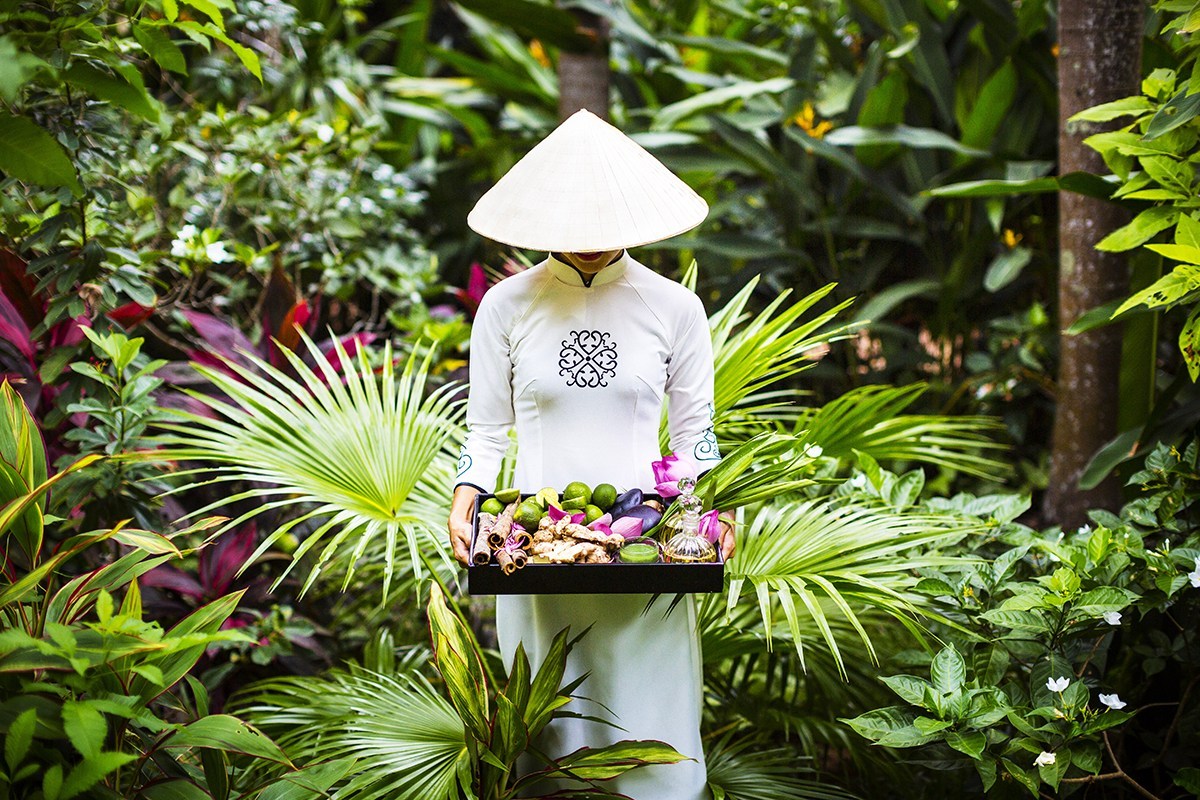 La Veranda Resort invites you to travel back and enjoys the tranquility of the old time. Life seems to be easier and simpler, no more stresses and pressures when you stay in this beautiful resort.
The resort has a unique, charming decoration with lots of 5-star services to give you a special retreat. We recommend you to come to Tĩnh Wellness Sanctuary, an organic spa and wellness treatments that bring you relaxation and rejuvenation.
12. The Shells Resort & Spa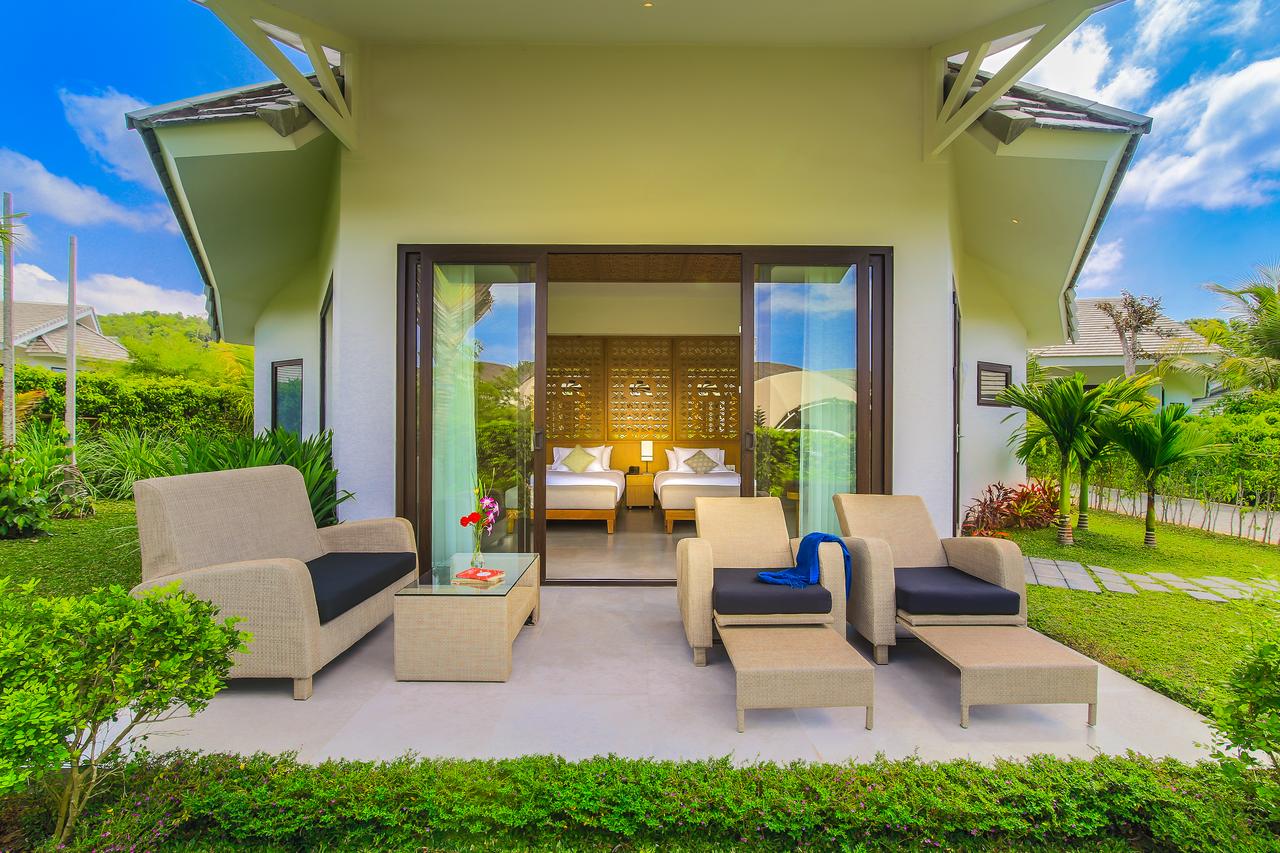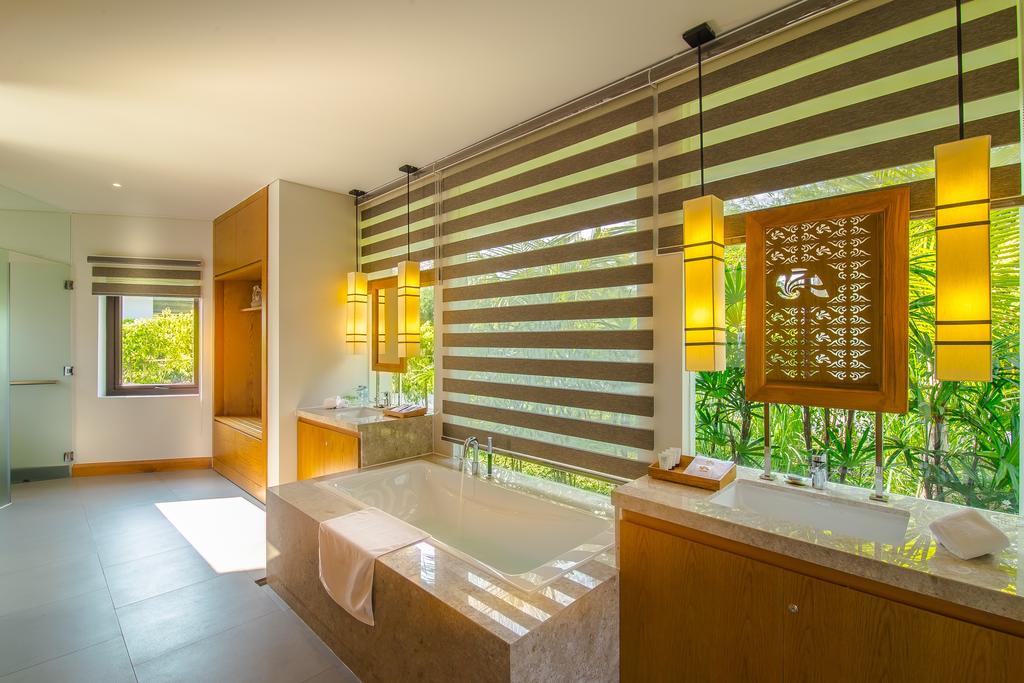 The Shells Resort is a shell-shaped 5-star hotel with beachfront rooms and villas straight to the stunning coast. You can walk from your room to the beach and enjoy the relaxing atmosphere with your loved ones. Besides, you can join some activities such as kayaking, diving the reefs, or savoring tasty menus in the restaurant.
13. Chen Sea Resort & Spa Phu Quoc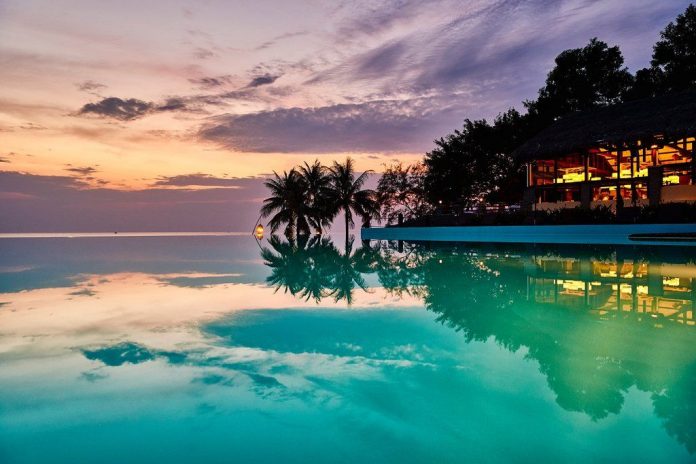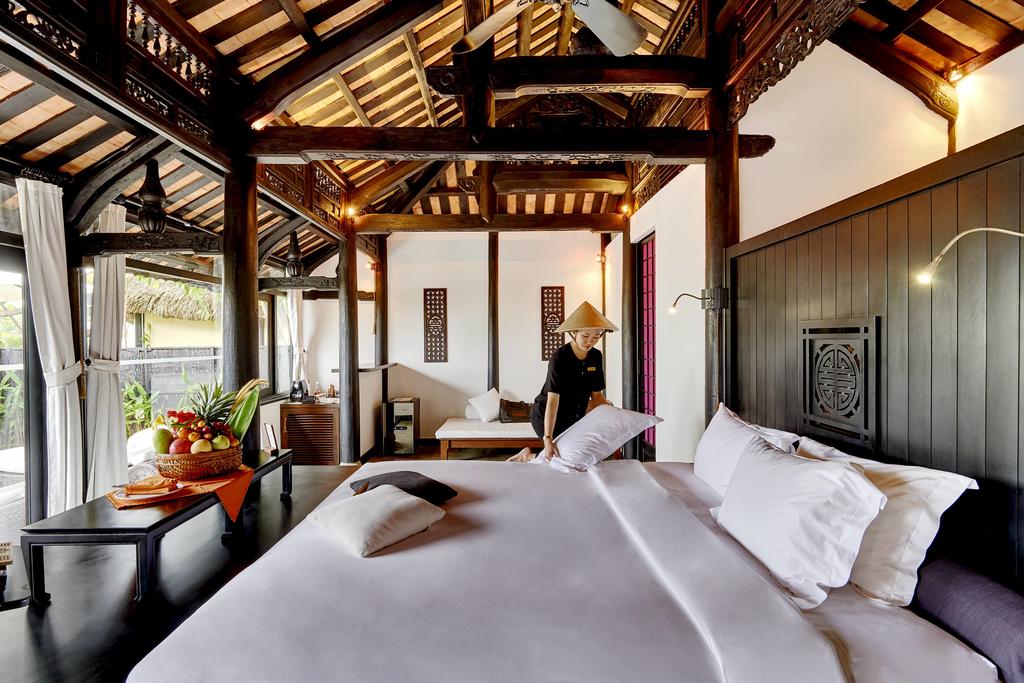 Chen Sea Phu Quoc Hotel is a hidden gem along with a picturesque private beach with only beachfront villas for guests. The villas offer spacious spaces from 75 up to 240 square meters so you and your family can enjoy a great weekend getaway.
If you love interesting activities, you can try a private yoga class or a sailing class with a certified instructor. To get closer to your loved friends or family, have fun with some water sport or kayak competitions is a great idea.
14. Le Forest Resort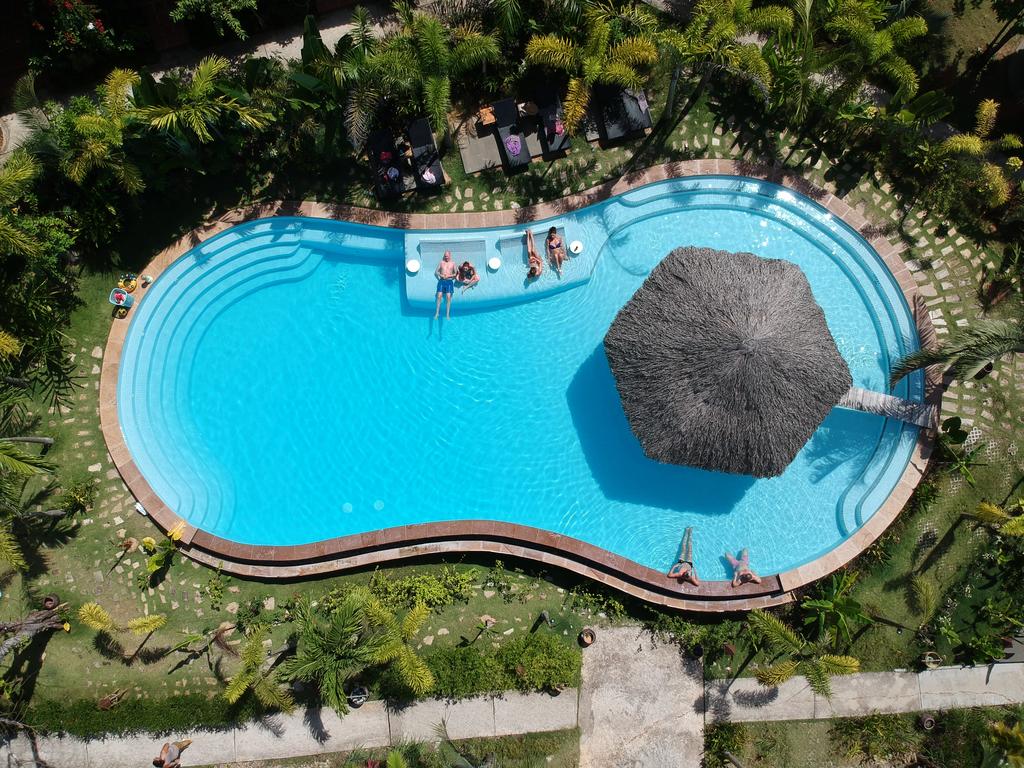 Le Forest is a small lovely boutique resort with 38 rooms decorated in a rustic, bamboo style. The hotel features a spacious pool surrounded by the neglected forest, which makes you feel like a hideaway from a busy life. Let's come to this hidden gem that is only 2km from the airport and enjoy a time close to nature.
15. Intercontinental Phu Quoc Long Beach Resort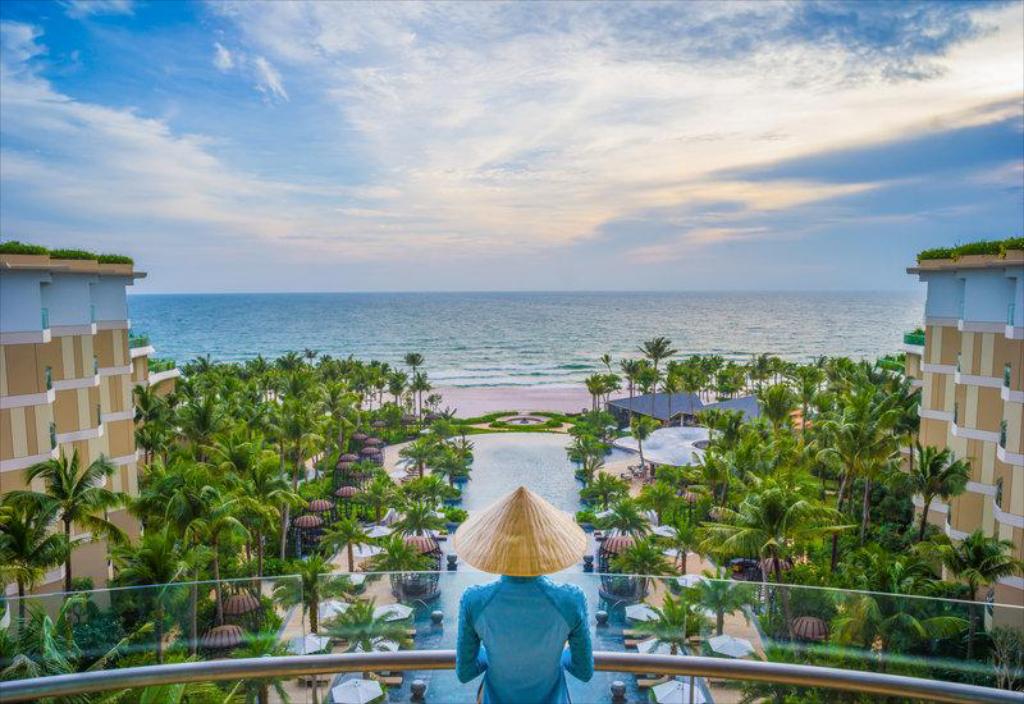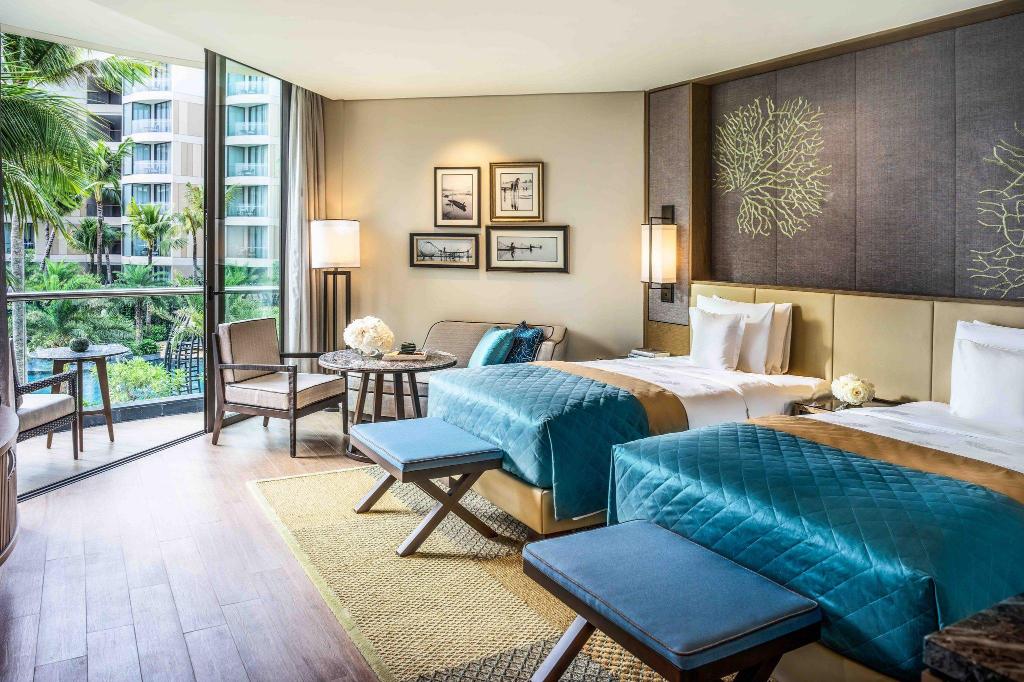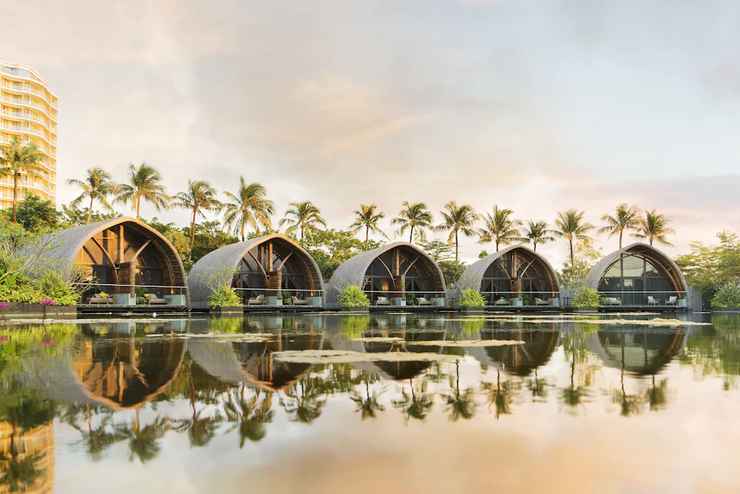 Intercontinental is so far one of the best 5-star resorts in Phu Quoc Island. The accommodations have luxurious, elegant designs with fully equipped amenities to meet all kinds of needs. You also couldn't stop pampering yourself in the soft giant beds with custom made linen and Vietnam traditional silk bedding.
You can give yourself a healing treatment in the HARNN Heritage Spa or discover exclusive tasty dishes from various cultures at one of six Intercontinental restaurants and bars.
16. Lahana Resort Phu Quoc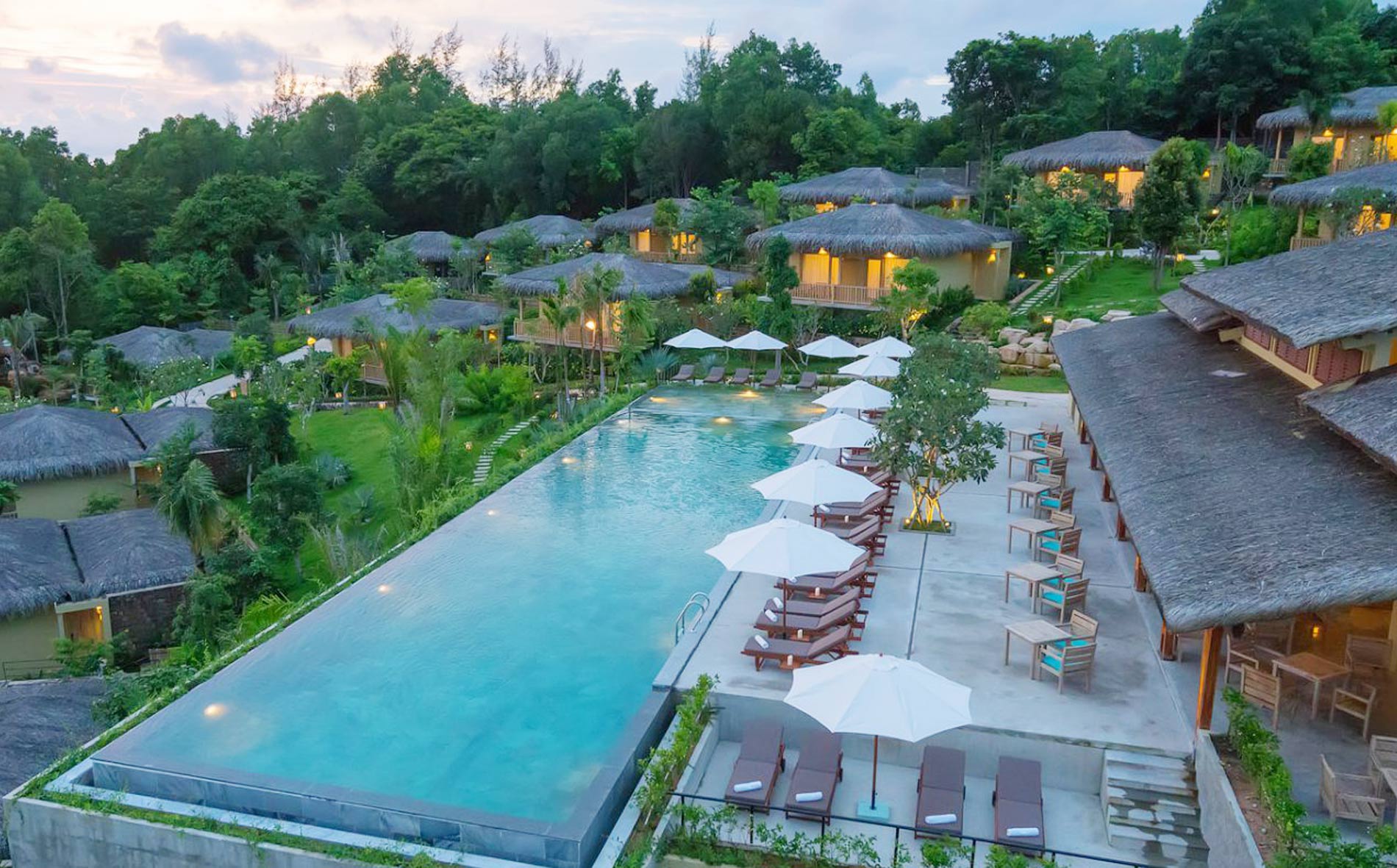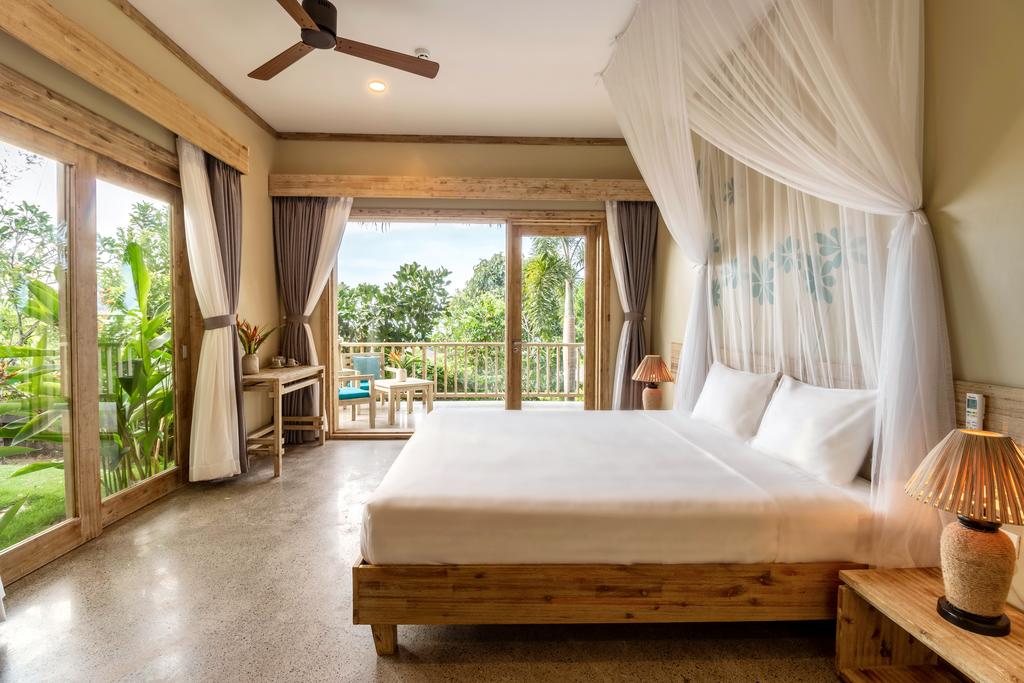 Lahana is an environment-friendly resort that commits to many standards to protect nature. The resort has a 50m infinity pool that gives you a panoramic view of the forest and stunning ocean. The rooms are minimally decorated to bring you close to nature as much as possible.
17. Novotel Phu Quoc Resort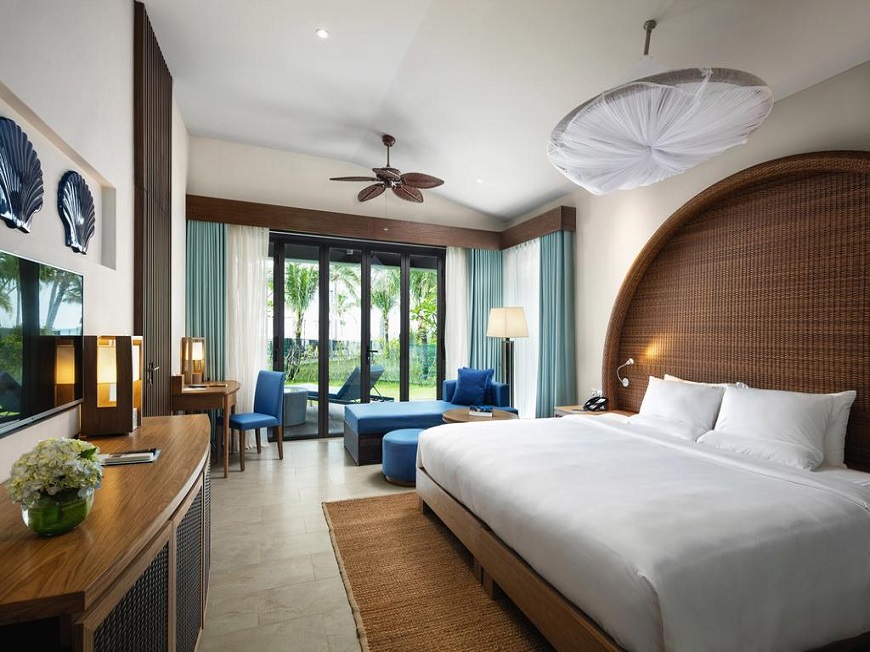 Novotel Phu Quoc Hotel is just 12km far away from the city center, giving guests the convenience to access many famous local destinations. Not only accommodations, but Novotel Resort also provides business meetings, events, and wedding services.
You can find many entertainment activities here such as yoga rooms, water sport rentals, snorkeling, and fitness. Whatever your demand is, Novotel Phu Quoc can satisfy you with their best-in-class services.
18. Chez Carole Center Resort & Spa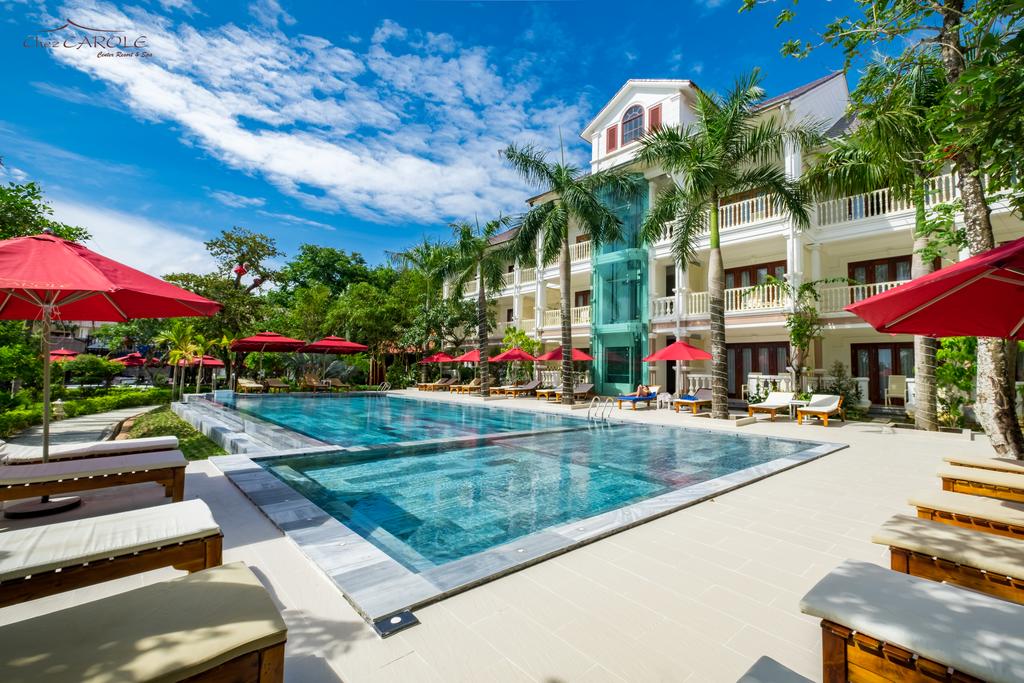 Chez Carole hotel has 86 rooms located in an oriental time-reflected building with a large pool. It also has a spa, a fitness center, and a BBQ dining space. Only 1.1km from the Phu Quoc night market, you are free to discover the vibrant local nights.
19. Mango Bay Phu Quoc Resort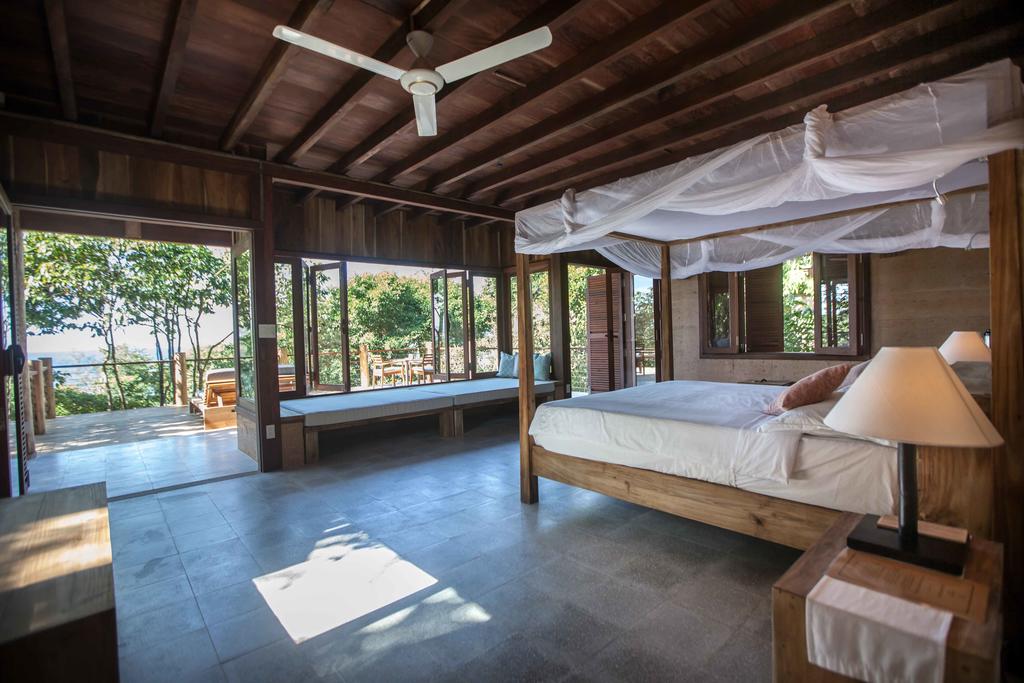 The Mango Bay resort is likely the greenest Phu Quoc hotel that meets a list of sustainable standards. They didn't remove any trees to build the resort and supervised to plant a lot of trees during the years. For the environment conservation, there's no air-con instead of the natural winds and light in this resort.
However, Mango Bay is an ideal place to spend a green, serene getaway while avoiding harm to mother nature.
20. Palm Hill Resort Phu Quoc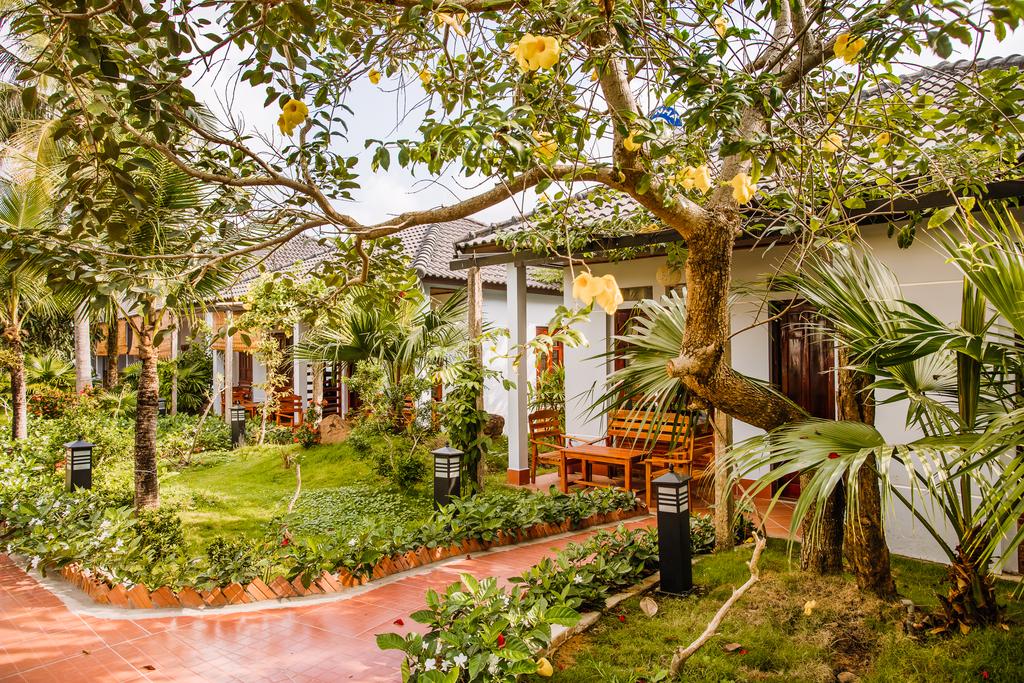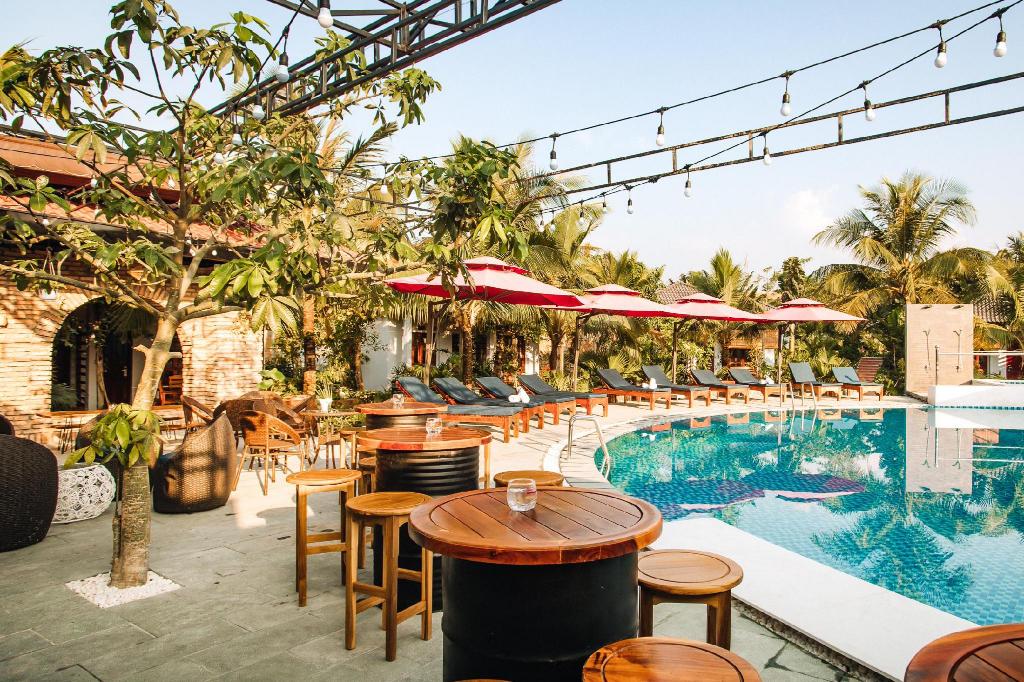 If you're looking for a sweet, rustic, nature-inspired boutique hotel, Palm Hill Resort is a great idea. You can have a good time in the cozy bar or savor the tasty local dishes in the dining area. Vietnamese buffets from skilled chefs will amaze you and make you don't want to leave this place.
21. Green Bay Phu Quoc Resort & Spa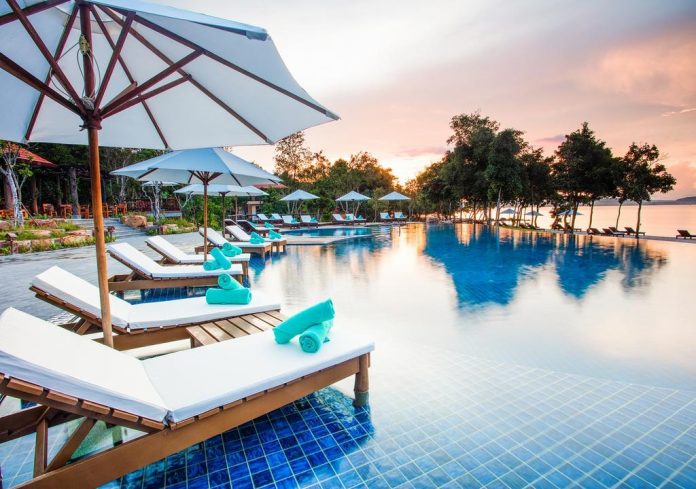 Green Bay is a unique rustic yet modern resort makes you feel like being merged to one with the exotic nature. The handmade-furnished bungalows with outdoor rain showers bring you a peaceful, private space to get you out of the busy world.
The friendly and helpful staff are highly trained to give you the best experience and memorable retreat when you stay here.
22. Isabella Resort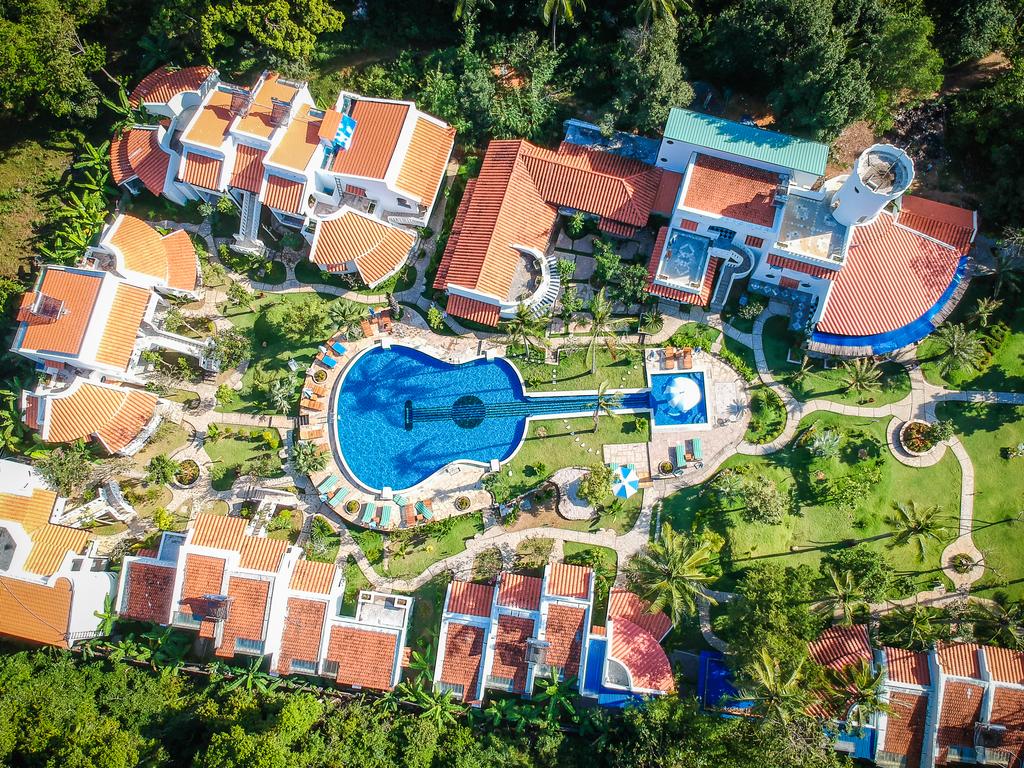 Isabella is a unique resort of Phu Quoc with a guitar-shaped pool and the blue and white Santorini-inspired architecture. The food here is diverse with not only Vietnamese but also tasty European food.
23. Camia Resort & Spa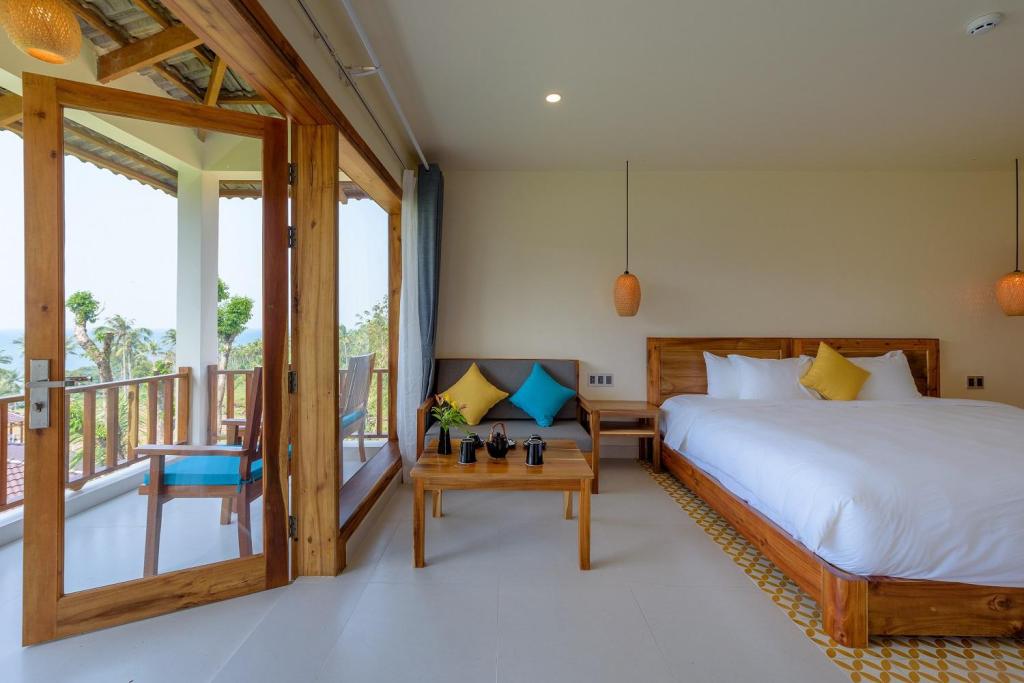 Similar to Green Bay, Camia Resort and Spa is a green Phu Quoc hotel that prioritizes the environment with limited air-con usage and uses solar power. With a small size including only 35 rooms and villas, Camia Resort & Spa is a perfect hideaway to escape at the weekend.
24. Anja Beach Resort & Spa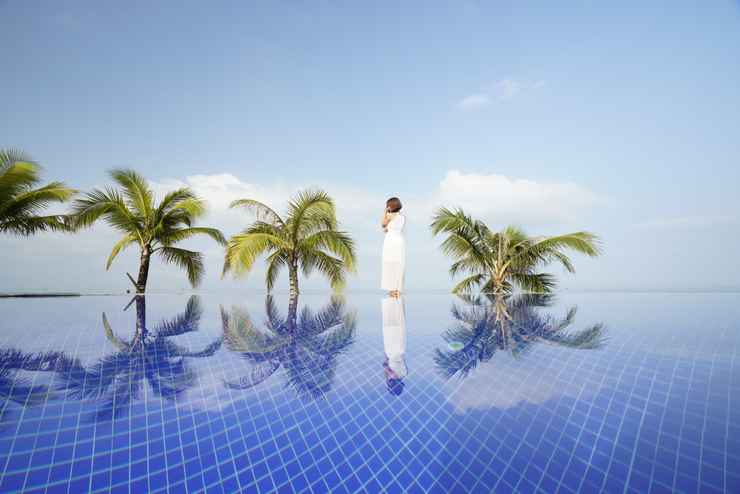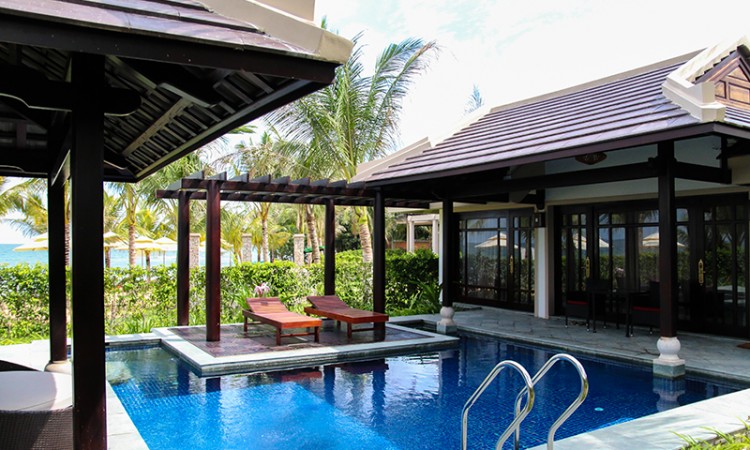 Anja resort is only 8 minutes away from the airport with the purpose to be your luxury second home in the paradise island. The unique thing at Anja is you can try mud bath and various massages, including Thai massage, Vietnamese massage, or foot massage.
25. Best Western Premier Sonasea Phu Quoc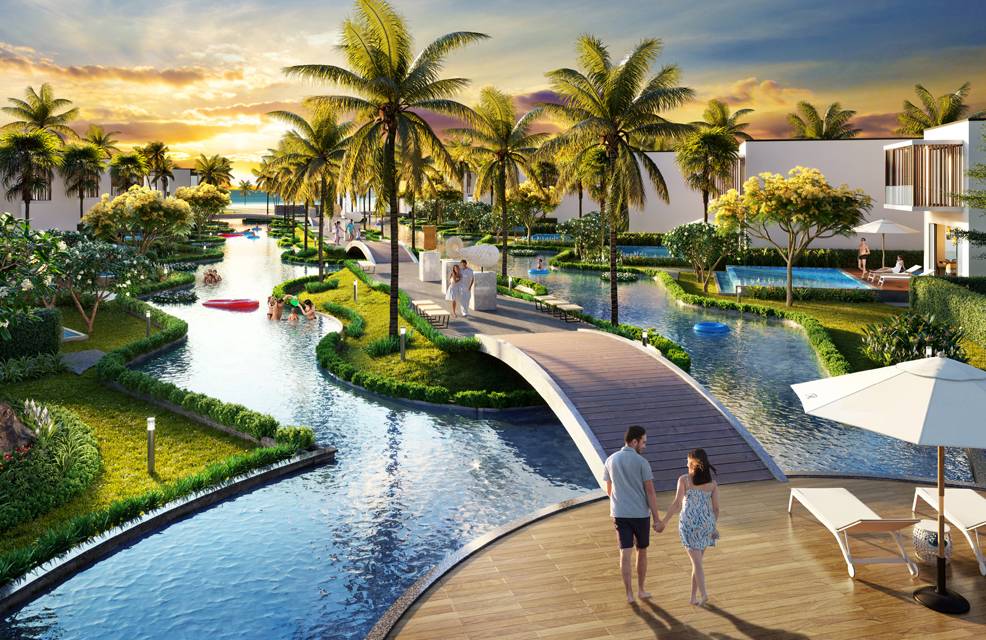 Best Western Premier offers you a first-class, exceptional retreat experience on this exotic island. You will feel like a VIP guest the first minute you step into the resort. All the rooms and villas are fully equipped with the best-in-class facilities and a view of the stunning sapphire beach.
26. Nam Nghi Phu Quoc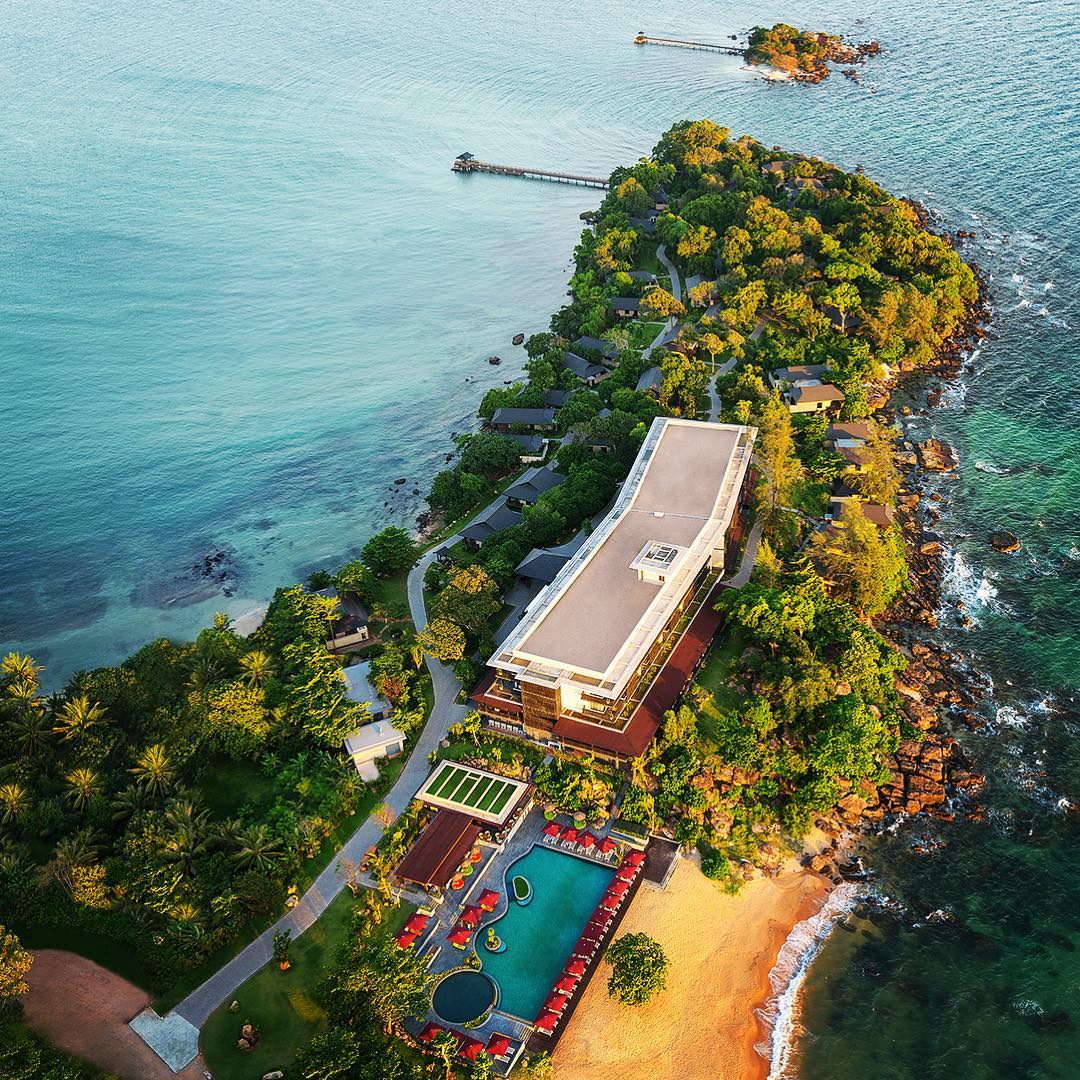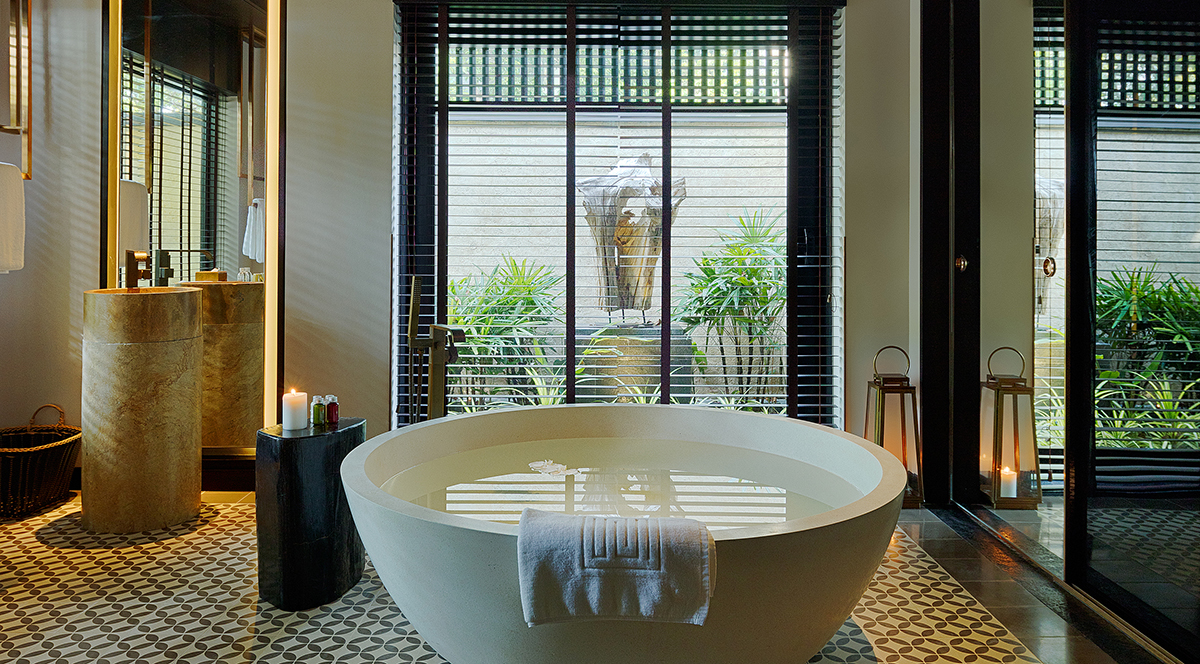 If you want to find another private, yet luxury hotel, consider Nam Nghi Phu Quoc – a lovely and eco-friendly boutique resort on the coast of Mong Tay peninsula. The resort is far from the center so it's surrounded by the exotic neglected jungle.
The accommodation is nicely decorated with luxury and high-class furniture to bring the greatest experience to the guests. You can sunbathe next in the ocean or enjoy your flavorful dinner surrounded by the trees and feel life is good.
27. Premier Village Phu Quoc Resort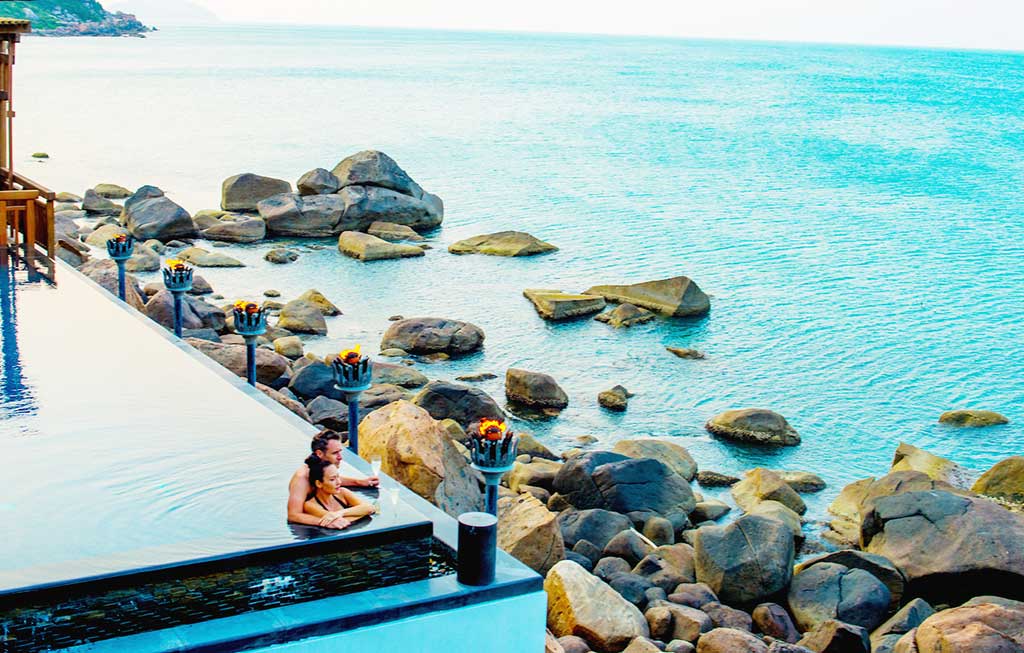 Premier Village is a unique resort with 217 private pool-included villas covered by the ocean on two sides. So wherever you stay in this hidden tropical retreat, you can always see the magnificent beach from dusk till dawn.
The resort has a modern, contemporary style mainly in white along with the blue ocean makes you feel close to heaven. Besides, you can complete your vacation with wonderful food and drinks in the elegant beach-side restaurant to the swim-up pool bar.
28. Vinpearl Resort & Spa Phu Quoc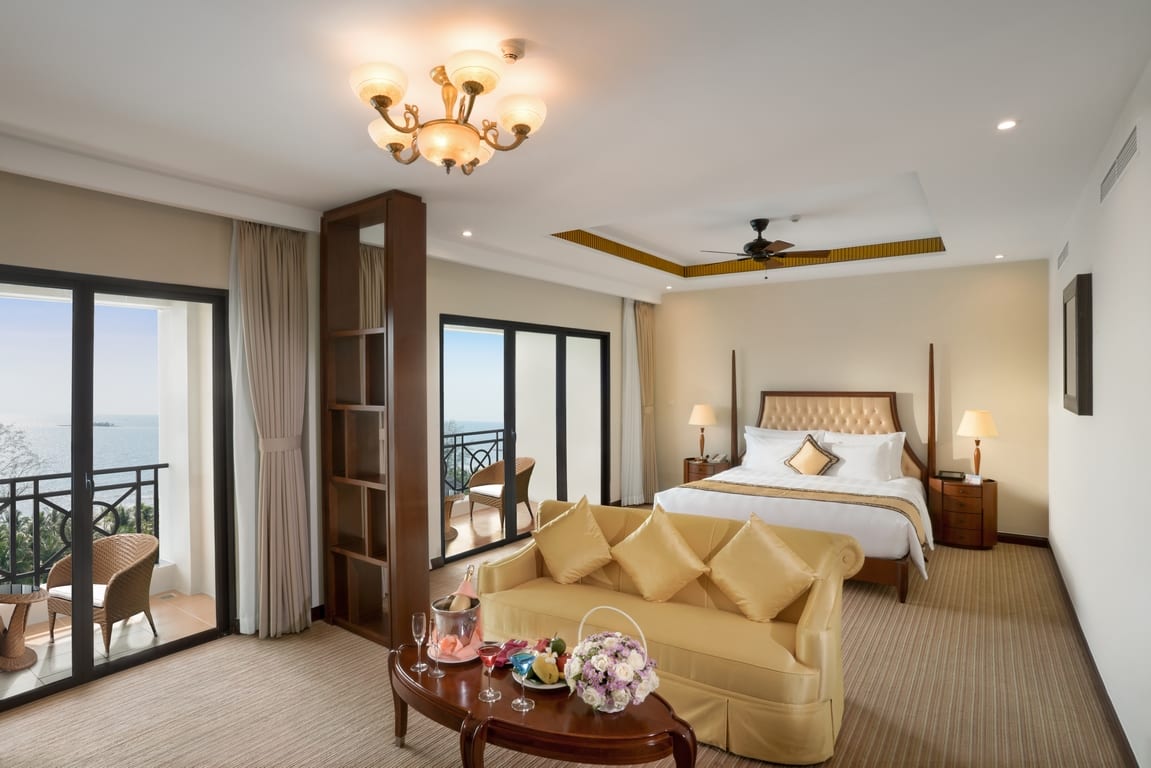 Vinpearl Resort & Spa is a 5-star hotel in Phu Quoc that belongs to the trusted Vingroup ecosystem. With the state-of-the-art, luxury design and full high-class services, Vinpearl Resort is an ideal destination when you travel to Phu Quoc.
29. VinOasis Phu Quoc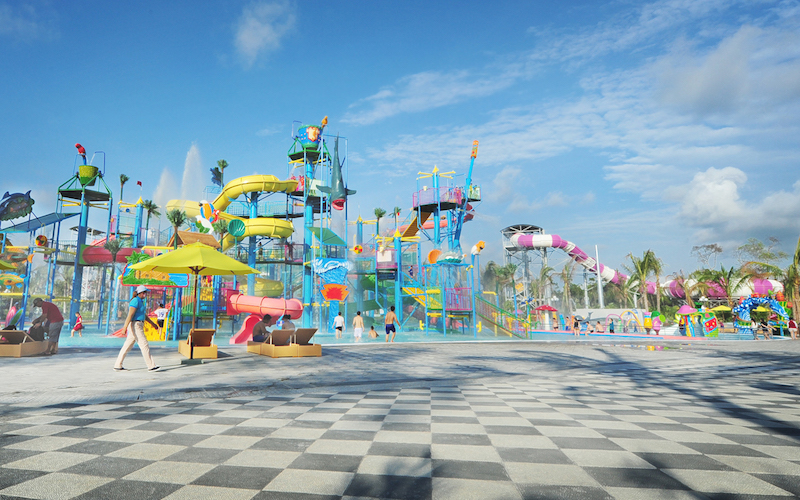 VinOasis is a retreat and entertaining destination combining beachfront suites, Vinpearl Land amusement park, Vinpearl Golf, a modern convention center, and the first casino on the island. Have an amazing family-gathered time while enjoying luxury facilities.
30. Vinpearl Resort & Golf Phu Quoc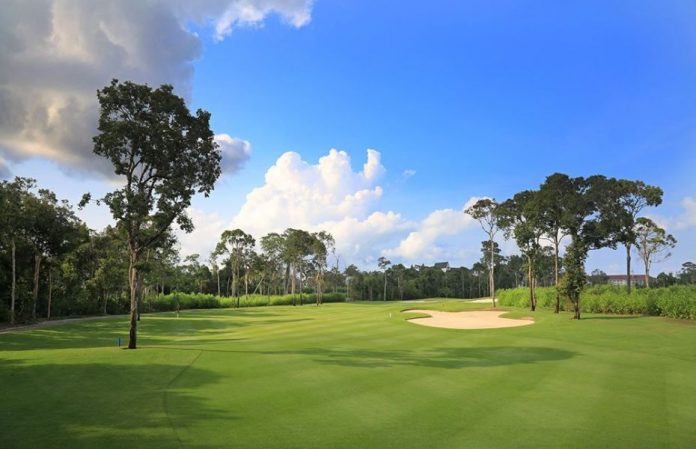 Treat you and your loved one a romantic weekend getaway in a European neo-classical architecture hotel with a PGA-certified golf course. The golf area is located in woodland and poetic scenery. Comes with a pristine private beach, your trip will be filled with wonderful memories.