30 amazing things to do in Seoul
The entertainment industries and tech giants have put South Korea on the map. You've without a doubt heard the hit song "Gangnam Style" at least once, saw the viral horse-riding dance moves, or you may be familiar with Samsung hi-tech devices. Yet, there is much more in the country for you to explore, especially the capital, where the heart of the culture, education, politics, and blossoming economy come together.
Top things to do in Seoul
Check out!
Seoul is a metropolis with an official history of more than 600 years, previously known as Hanyang and Gyeongseongbu. It is the harmonious co-existence of ancient traditions and modern cultures that adds Seoul to the travel bucket list of thousands of visitors. It is a place where state-of-the-art skyscrapers and cutting-edge technology meet hundreds-of-years-old Buddhist temples and Royal Palaces. Offering a diversity of tourist attractions, Seoul surely knows how to satisfy all travelers, even the picky ones, regardless of their age, gender, interests. If you are planning an itinerary to Seoul but have got nothing in mind, make sure you did research about top things to do in Seoul, our list below will take you from mouth-watering street food vendors, bustling shopping districts to serene religious and historical sites, ensuring your trip to Seoul will be filled with mind-boggling and unforgettable experiences.
We ascertain that these top attractions will give you the urge to visit South Korea right away!
1. Visit Korean Demilitarized Zone (DMZ) is one of the must things to do in Seoul
DMZ tour will positively get a buzz out of you during your stay in Seoul. DMZ is the 160-mile-long border separating Korean Peninsula into two: North and South Korea. Since the meeting of South Korea's President Moon Jae-in and North Korean leader Kim Jong Un in April earlier this year, DMZ has swiftly gained attention from the curious tourist eye. Coming to the site, you will be able to gain insights into what really happened in the Cold War between the two regions by scrutinizing the war remnants here. In addition, DMZ also brings us a once-in-a-life-time experience observing the North Korean fake town from the binoculars provided in Dora Observatory.
Read more: Detailed guide to visit the DMZ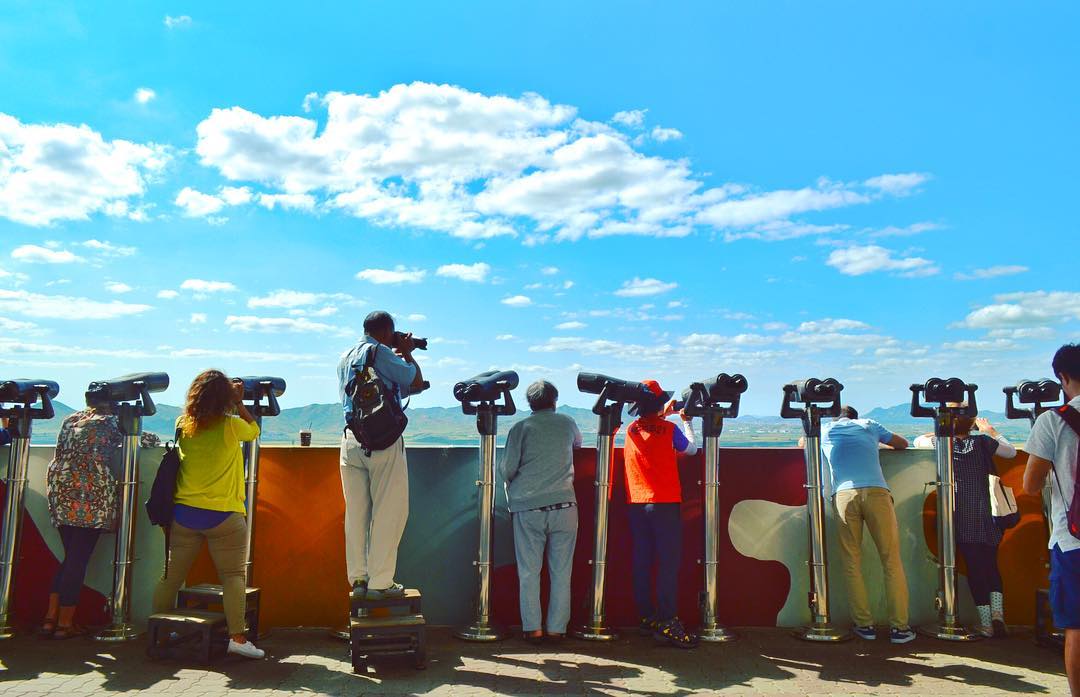 Tourists looking at the fake town in North Korea through binoculars. Instagram @biyahenimarvsofficial
2. Joint Security Area (JSA)
Located inside the Korean Demilitarized Zone (DMZ), the JSA, also called Panmunjeom, is the most visited site here and it is the only place where soldiers of both sides – North and South Korea – stand face-to-face guarding their nations. On the tour, you will be presented with a slideshow of historical facts about the JSA's significance. The area has put its name in the light thanks to the peace talks and the military negotiations between North Korea and the United Nations Command. Before the trip ends, do not forget to stop by the JSA Visit Center to grab some souvenirs such as bookmarks and keychains.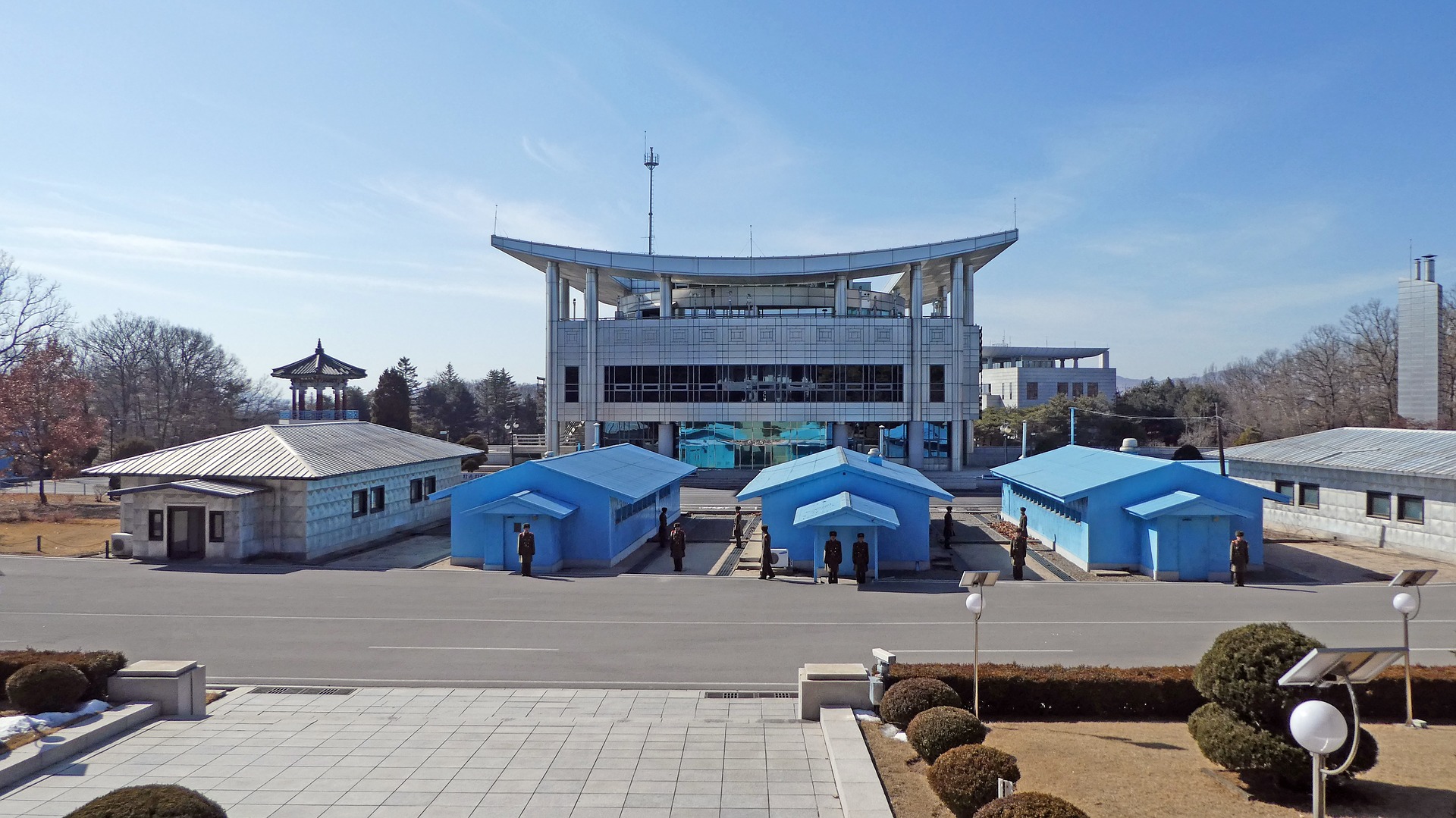 DMZ & JSA Half-day Morning tour with Lunch
Go now!
3. Nami Island (Namiseom)
The Korea Drama, Winter Sonata (2002), has given Nami Island a mass-market appeal to the K-Drama fans since its release. Despite the small size, Nami Island offers a wide range of picturesque scenery during the entire year, such as the tree lanes, woodlands, riverside walks,… Nami Island is extraordinarily beautiful during the autumn when the maple leaves turn red and yellow. Coming to the island, you can also visit Petite France, a French cultural village, the Garden of Morning Calm, a dreamland of any photographers, or Rail Park where you are taken around the site and have the same experience as in the Korean movie The Letter (1997).
Check out Nami Island with Petite France Day Tour from Seoul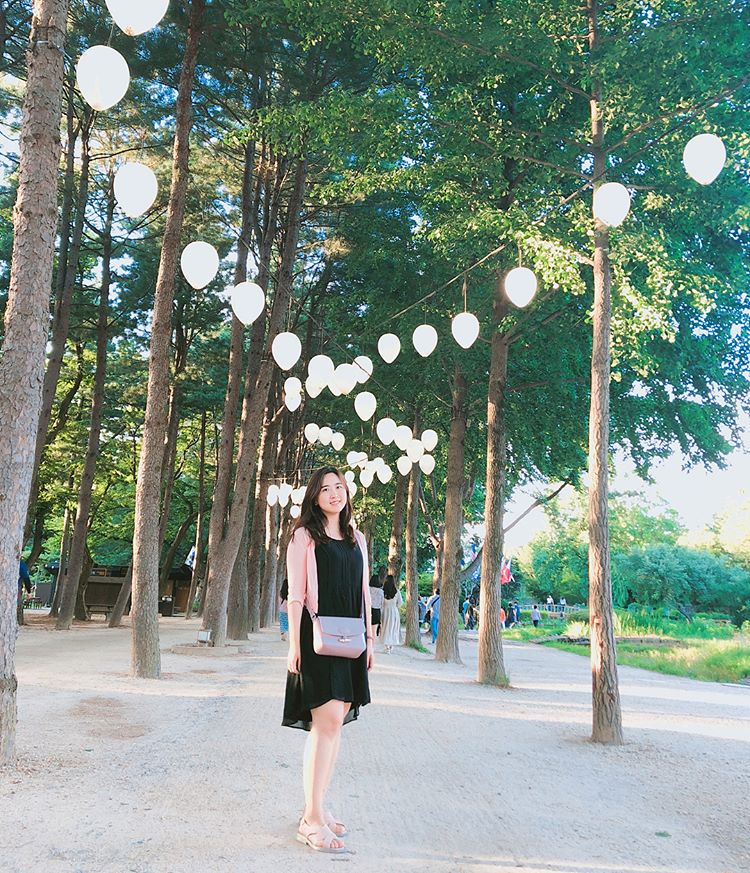 Address: 1, Namiseom-gil, Chuncheon-si, Gangwon-do
Admission fee: 13,000 KRW
4. Visit Gyeongbokgung Palace
Gyeongbokgung, which literally means "palace blessed by the heaven", is the biggest among the Five Grand Palaces. It used to serve as the home of Kings of the Joseon dynasty until the Japanese occupation. Visitors to Gyeongbokgung Palace can immerse themselves in the historical Korean vibe by walking around in Korean traditional costumes, Hanbok, and watching the Changing of the Guards Ceremony performed twice a day at 10am and 2pm.
Read more: Gyeongbokgung Palace map & detailed guide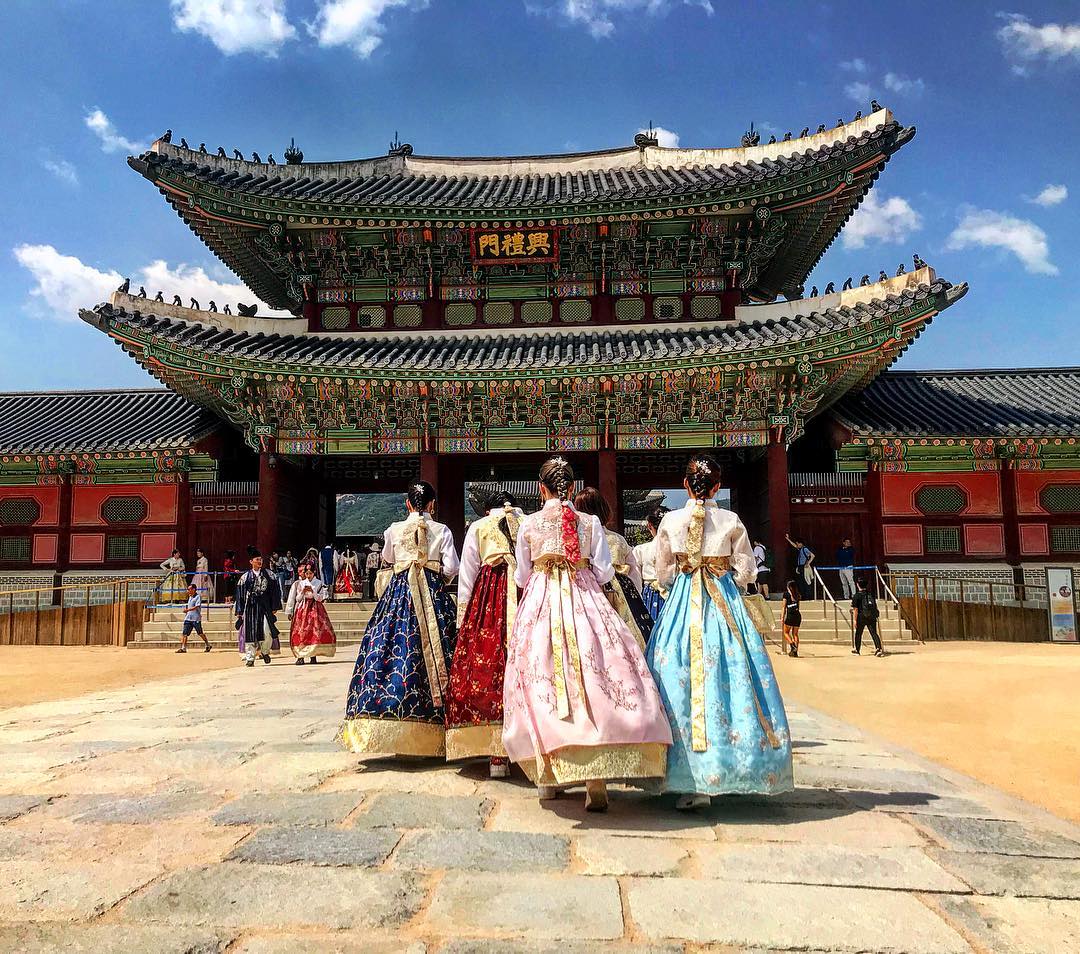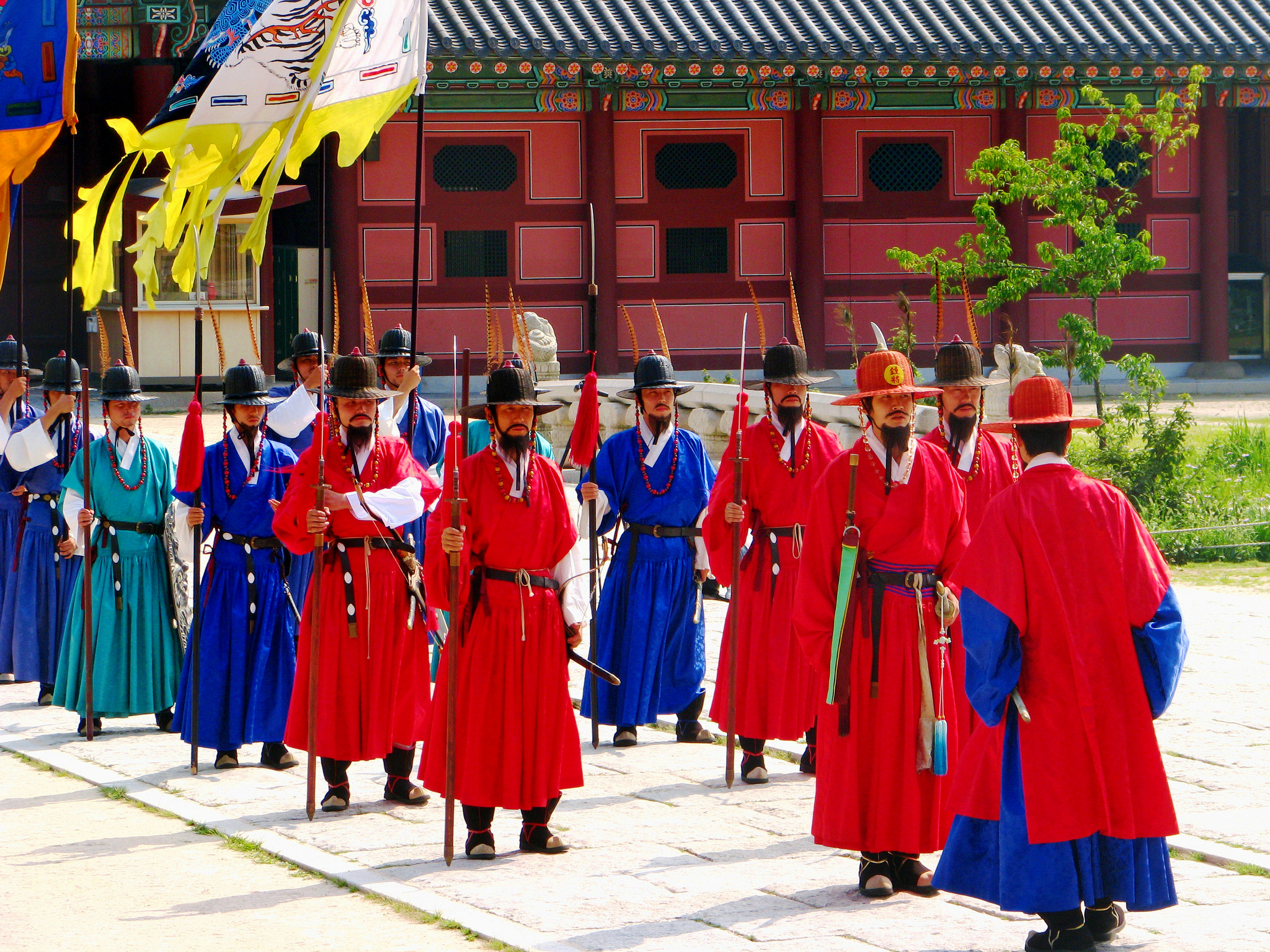 Changing of the Guards ceremony. Flickr @David
Address: 161, Sajko-ro, Jongno-gu, Seoul.
Operating hours:
March – May 09:00 – 18:00
June – August 09:00 – 18:30
September – October 09:00 – 18:00
November – February 09:00 – 17:00
Last admission: 1 hour before closing time.
Closed on Tuesday.
Admission fees (international visitors):
Adults: 3,000 KRW
Children (under 18): 1,500 KRW
You can also consider joining in a Gyeongbokgung Palace tour with knowledgeable tour guide to truly immerse yourself into Korean culture
5. Jogyesa Temple
Jogyesa Temple plays the role of the head temple and the symbol of Korean Buddhism. Due to the location in the heart of Seoul, the temple welcomes a huge wave of tourists visiting the temple to learn about the Buddhist religion in Korea on a daily basis. Daeungjeon (Dharma Hall) in Jogyesa Temple is the main venue for special Buddhists events, rituals, lectures, and ceremonies. To experience the temple at its fullest, I highly recommend you to pay a visit on Buddha's Birthday or during the Lotus Lantern Festival.
The best Seoul half-day city tour:
Gyeongbokgung Palace, Jogyesa Temple, and more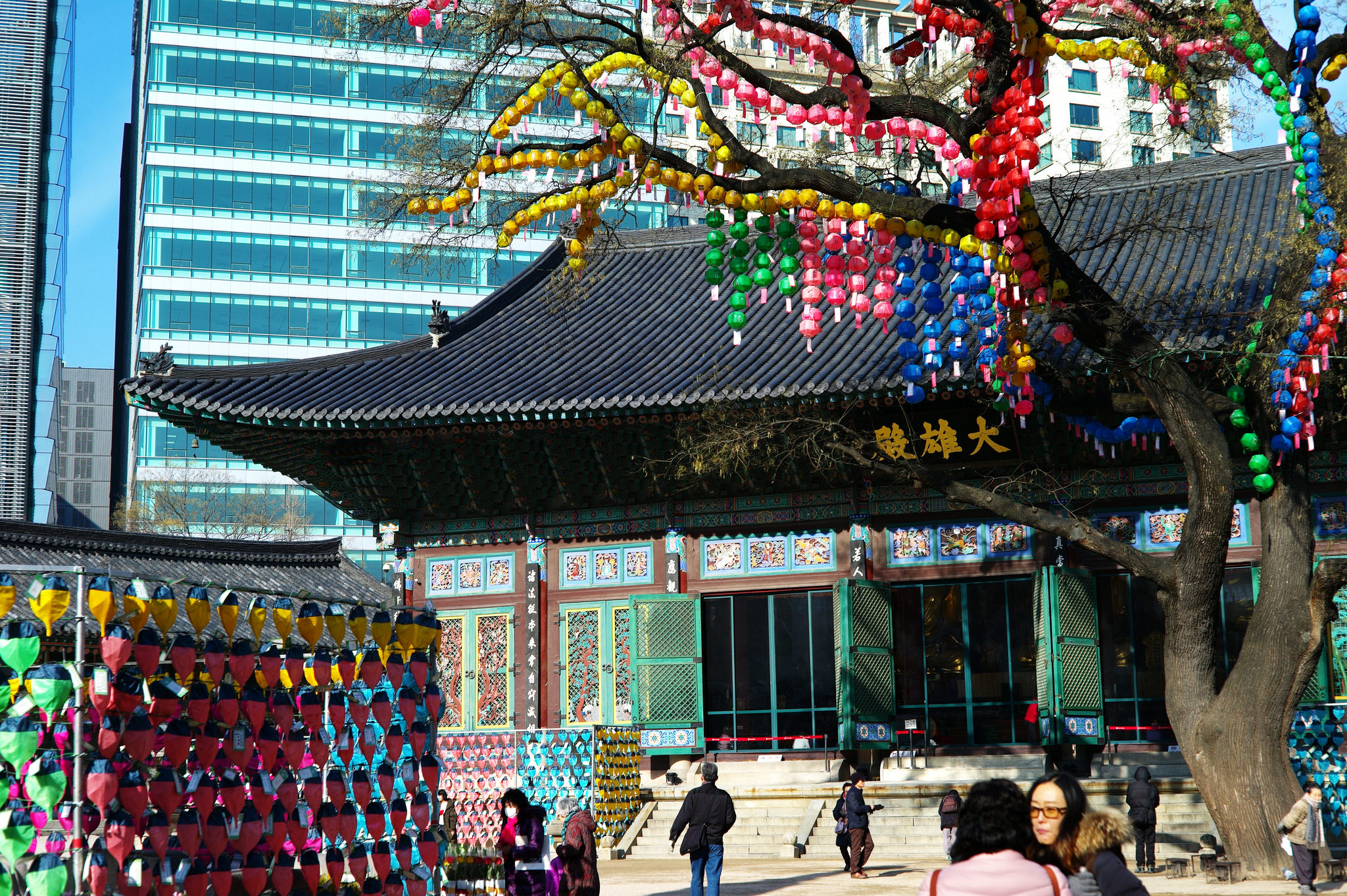 Address: 55, Ujeongguk-ro, Jongno-gu, Seoul
6. Bukchon Hanok Village
Bukchon Hanok Village is another tourist attraction to enjoy the serenity of the bygone days. The traditional village will give off a 600-year-old urban vibe with lots of alleys and hundreds of hanoks. Recognized as the highlight of the village, hanoks are Korean traditional houses dating back to the Joseon Dynasty. The unique feature of the houses are the heating and air-conditioning systems that help occupants survive the frigid winters and block sunlight during summers. The village is open free of charge for all visitors, so there is no reason to ignore such an attraction when visiting Seoul.
Read more: Detailed guide to Bukchon Hanok Village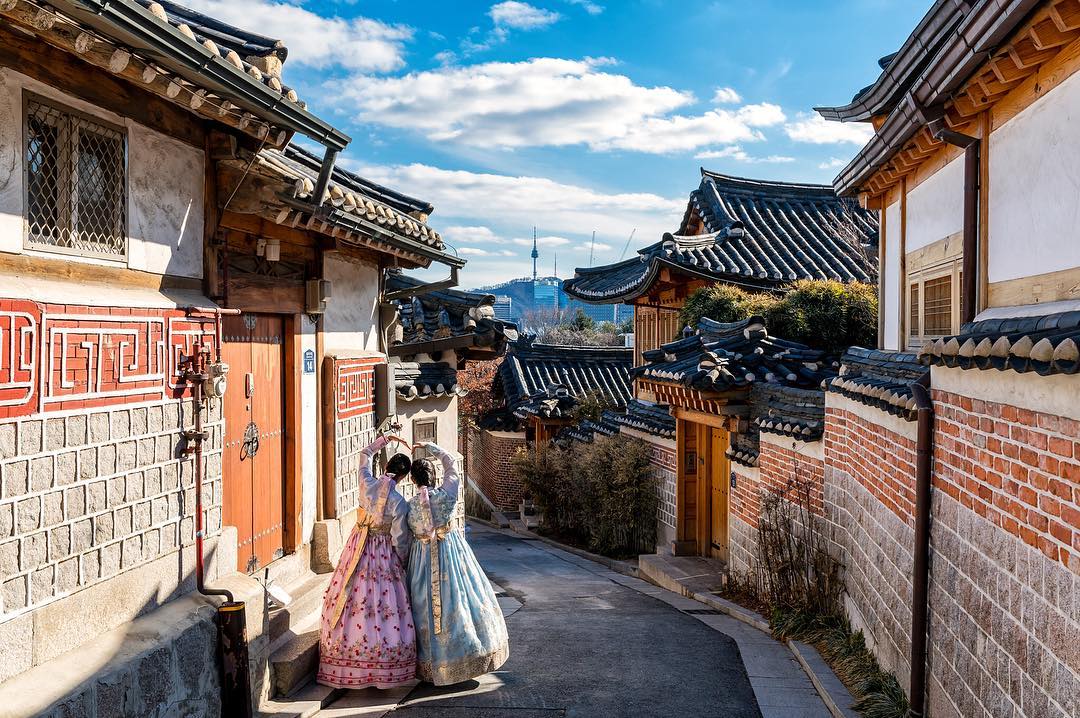 Address: 37, Gyedong-gil, Jongno-gu, Seoul.
7. Lotte World
This theme park is the perfect spot for those who seek entertainment and sightseeing. Like Disneyland and Universal Studio, Lotte World caters for visitors of all different age groups, offering 45 sections of thrilling rides, 3D games, films, laser shows,… An ice rink and parades are also highlights of the park. Lotte World is the largest indoor amusement park in the world with most of the games are built indoors. As a result, you are free from worries of the bad weather conditions while having a whale of a time in the magical area.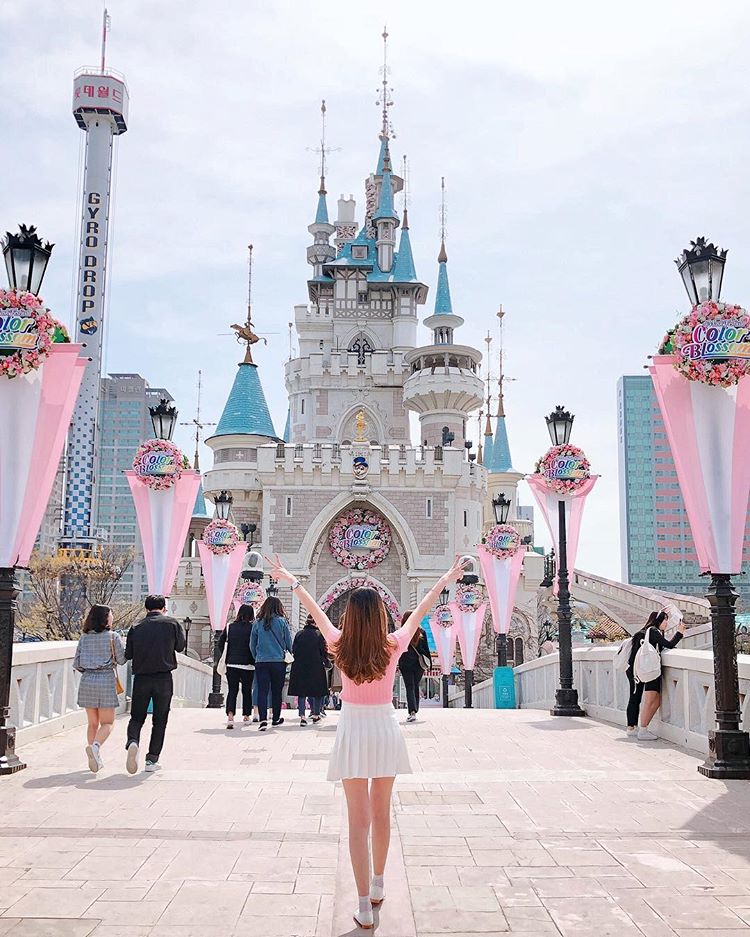 Address: 240, Olympic-ro, Songpa-gu, Seoul.
Operating hours: 9:30 – 22:00
Full-day admission fees: Adults 52,000 KRW / Teenagers 45,000 KRW / Children 41,000 KRW / Babies 13,000 KRW. Buy Lotte World ticket in Inspitrip to have the best price!
8. Enjoy a shopping spree in Myeong-dong
For shopaholics, Myeong-dong is a must-visit destination. It is Seoul's main shopping district packed with customers, both domestic and international, at all times of the day. People coming here can both enjoy the best shopping experience in town and fill their stomachs with tasty Korean street food as Myeong-dong shopping district features mid-to-high priced retail stores, international brand outlets, along with numerous food stalls alongside the streets, and even in small alleys. A wide range of high-quality cosmetics and beauty products from Korean brands can also be found in the district at a very competitive price.
Read more: A Detailed Guide to Myeongdong Shopping: What and Where to Buy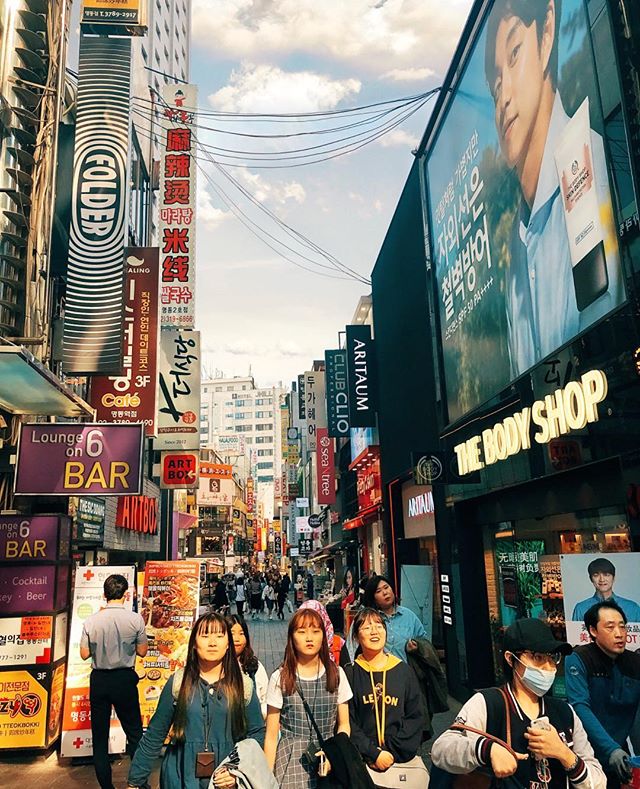 9. Namdaemun Market
Namdaemun Market is the oldest and largest traditional market in Korea, whose unique scene attracts shoppers the world over. A special feature is that most of the shops here are open around the clock, which means local goods are available at any time you need. Common products for sale in the market are clothes, cooking utensils, toys, stationery, accessories, flowers, decorative interiors, just to name a few. Because most of the products are made by the store owners themselves, the price is much more affordable compared to merchandise in Myeong-dong district.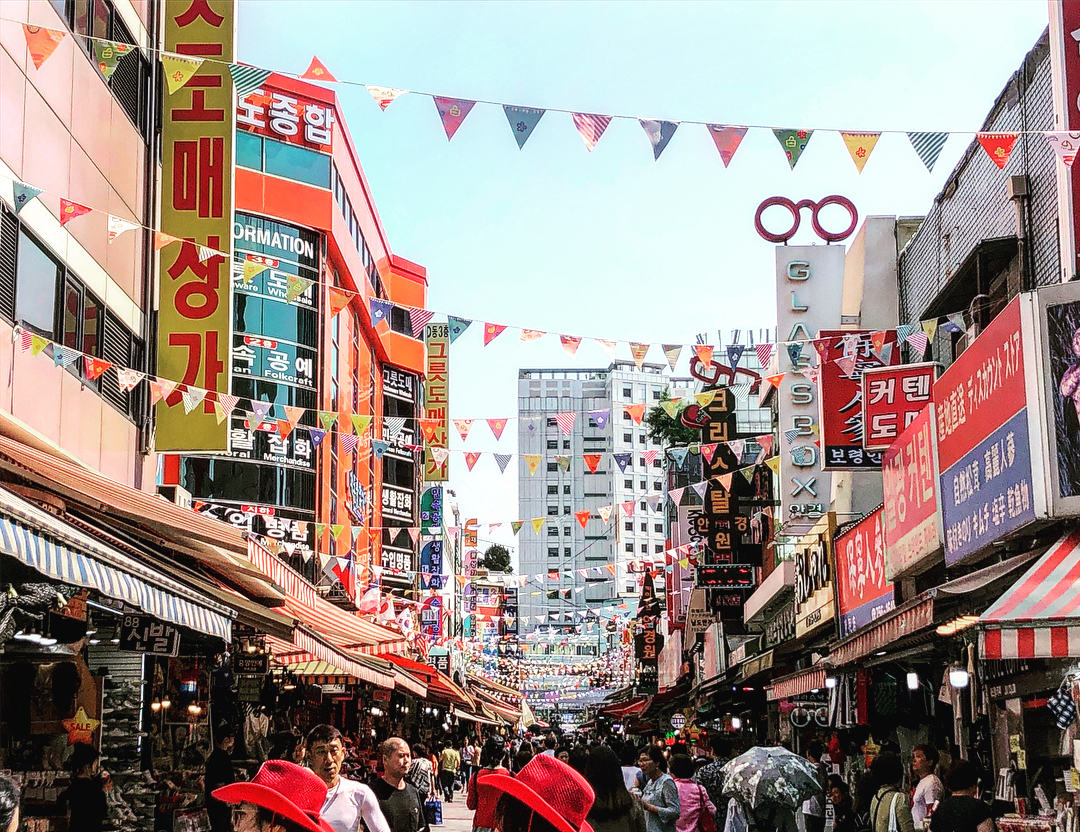 Address: 21, Namdaemunsijang 4-gil, Jung-gu, Seoul
10. Yeouido Park
Among the parks alongside Hangang river, Yeouido Park is the most popular place to go during the cherry blossom season. Every spring, the peak bloom of cherry blossoms, Korean people often gather in the park to go camping, have a picnic, or have a photoshoot with the whitish pink cherry blossom background. Many well-attended festivals are held in Yeouido Park all year round, namely Cherry Blossom Festival in spring, the Firework Festival in autumn, and concerts are frequently taken place here as well. Even at any random time of the year, the park is a great spot to relax and have fun with friends and family on the large grassy field or tree-lined trails with evergreen and deciduous trees marking the change of each season.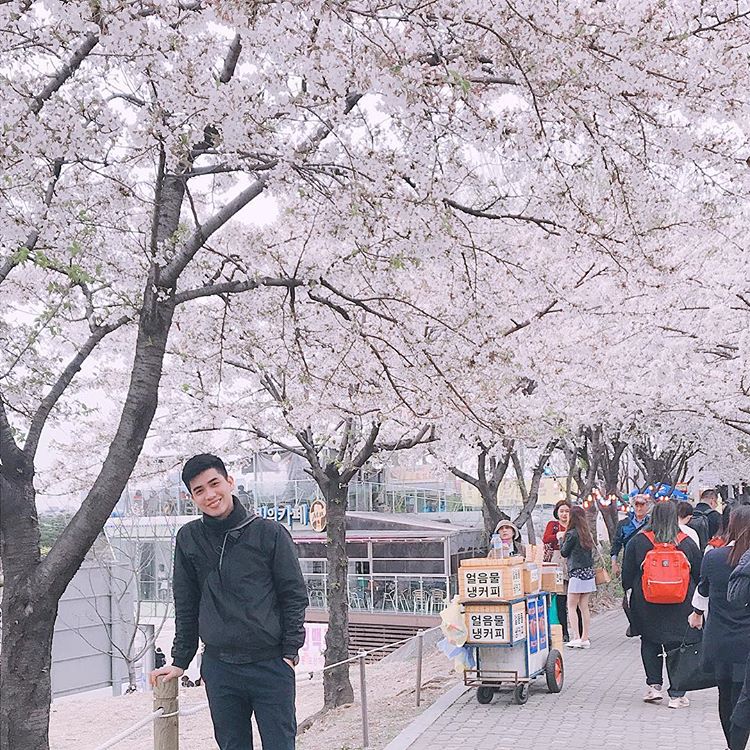 Address: 120, Yeouigongwon-ro, Yeongdeungpo-gu, Seoul
11. Everland theme park
Ranked 16th in the world for amusement park attendance in 2014, Everland is a state-of-the-art recreational center featuring diverse games and activities available with no age limits. Everland consists of a water park, the first wooden roller coaster in Korea, 5 thrilling rides, and 5 main attractions namely Global Fair, American Adventure, Magic Land,… The theme of the park changes all year long according to festivals such as Tulip Festival, Rose Festival, Summer Splash, Halloween, Romantic Illumination,… All things mentioned above make Everland a cannot-miss destination in Seoul, especially when you have your kids with you.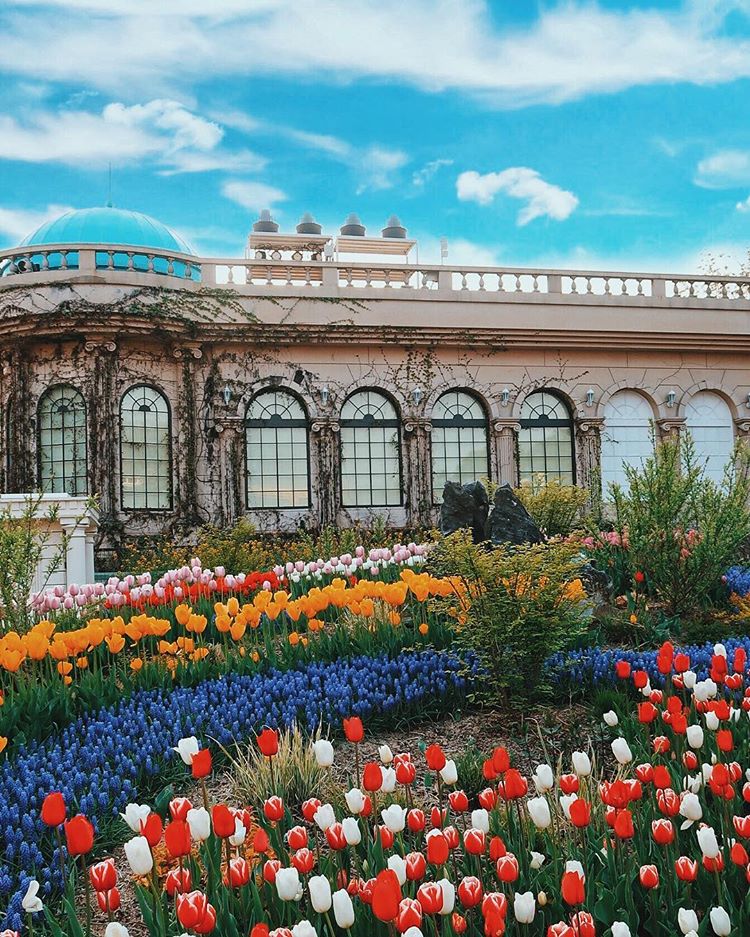 Address: 199 Everland-ro, Pogog-eup, Cheoin-gu, Yongin-si, Gyeonggi-do
12. Seoul trick eye museum
Seoul trick eye museum is a 3D optical illusion art exhibit where you can blend in with 3D painting and take crazy photographs of you being cooked in a cauldron, eaten by a giant monster, or defy gravity and float on air,… Moreover, you can experience winter at the Winter Wonderland Ice Museum and pose right next to life-sized ice sculptures. Finally, you sure let out some good laughs at Love Museum with your friends, but due to the nature of the displays, you must be over 19 to be allowed to visit the museum.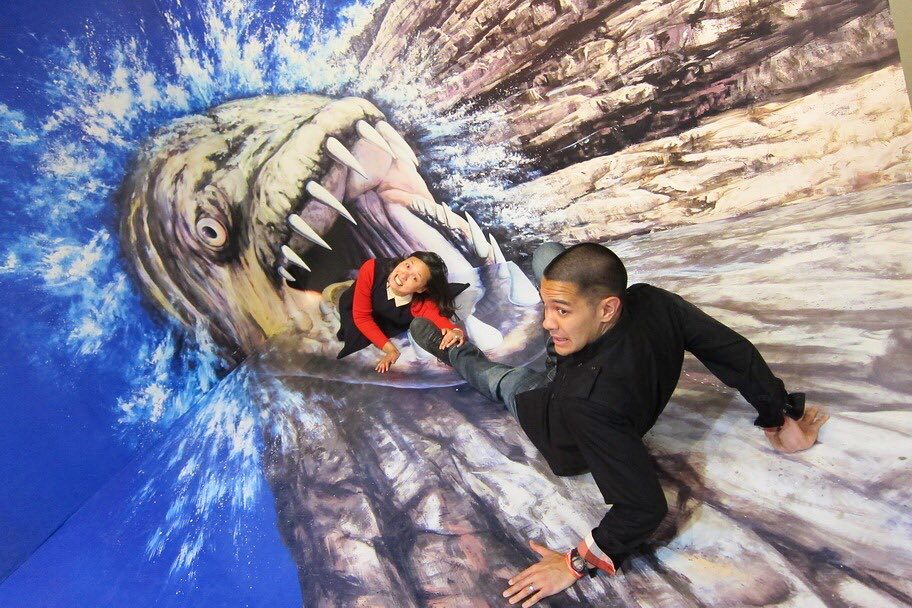 Address: 20, Hongik-ro 3-gil, Mapo-gu, Seoul
Operating hours: 09:00 – 21:00
13. Cheong Wa Dae (Presidential Blue House)
The signature marking that catches one's attention when coming to the premise is the blue tiles. Situated in the central Seoul, the Presidential Residence of Cheong Wa Dae are composed of the Main Office, Guest house, Spring and Autumn Pavilion, Green grass, Rose of Sharon Valley, and the Seven Palaces. Each building has a unique shape built in Korean traditional style. Keep in mind that only children over 8 years of age are allowed to go on a tour to the Blue House.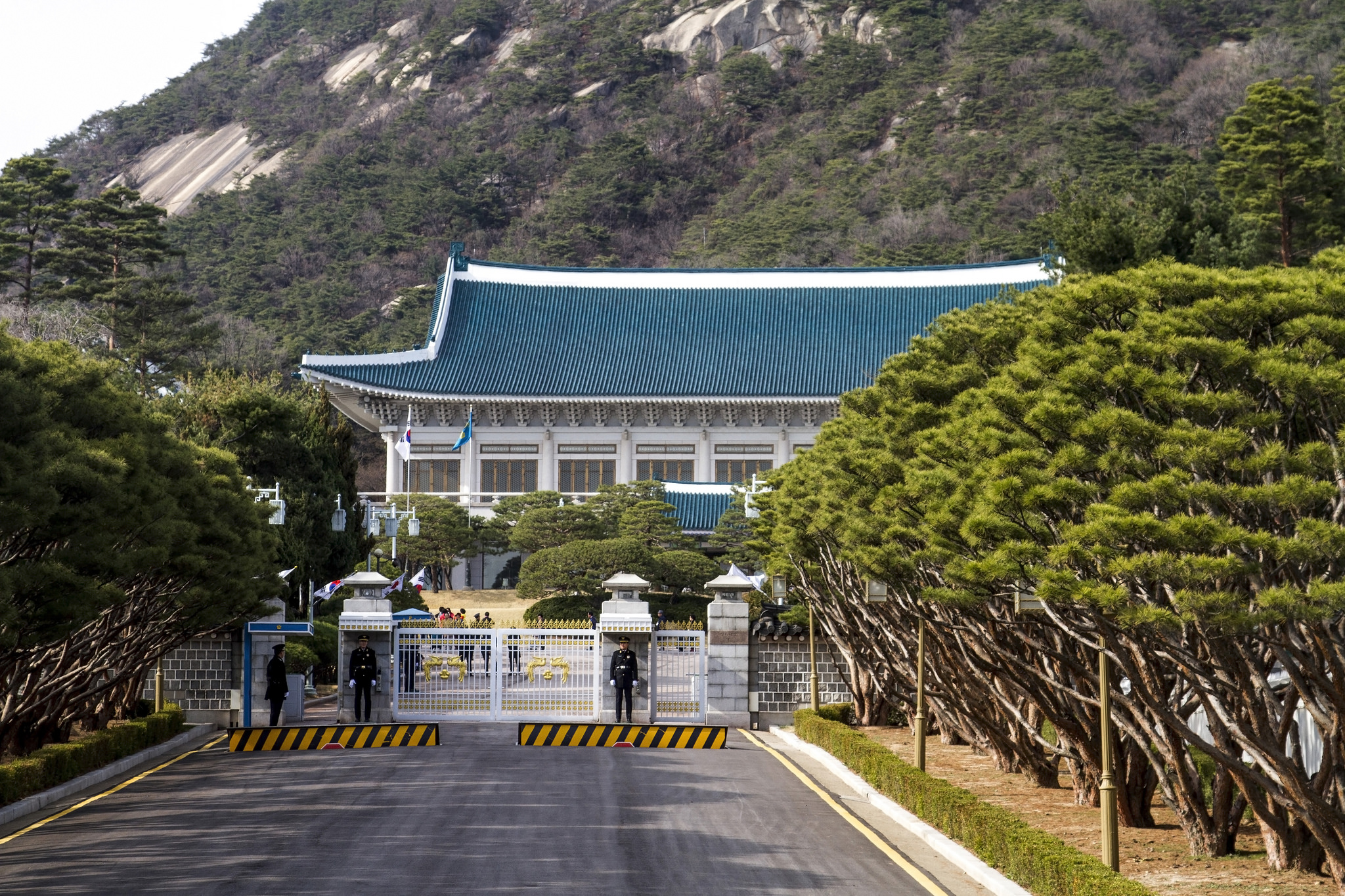 Address: 1, Cheongwadae-ro, Jongno-gu, Seoul
Operating period: Tuesday – Friday/ every second and fourth Saturday
Closed every Monday, Sunday and National holidays.
Tour time: 10:00, 11:00, 14:00, 15:00
14. Jongmyo Shrine
Jongmyo Shrine is a royal shrine dedicated to the Jesa, or ancestral rites, of the deceased Kings and Queens throughout Joseon Dynasty. The site was recognized as UNESCO World Cultural Heritage site in 1995, for its well-preserved customs, such as memorial service and traditional music.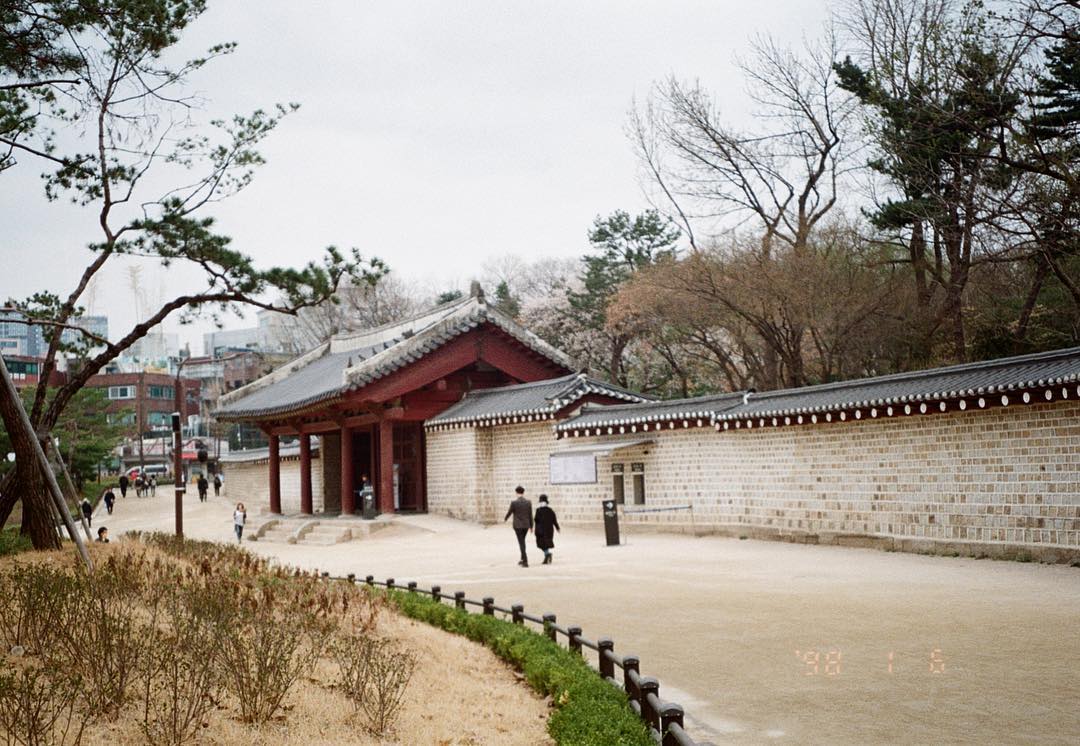 Address: 157, Jong-ro, Jongno-gu, Seoul
Operating hours:
February – May 09:00 – 18:00
June – August 09:00 – 18:30
September – October 09:00 – 17:30
Closed on Tuesday.
Admission fees:
Adults: 1,000 KRW
Children: 500 KRW
15. N Seoul Tower
The N Seoul Tower, officially YTN Seoul Tower, and commonly known as Namsan Tower or Seoul Tower, is a communication and observation tower in central Seoul. Located on the peak of Namsan Mountain, the landmark allows visitors to enjoy the breath-taking Seoul's nighttime cityscape. An additional attraction is Roof Terrace where Seoulite couples find it fascinating to symbolize their love by attaching a padlock to the fance here.
Highlight Full Day Seoul City Tour
Book now!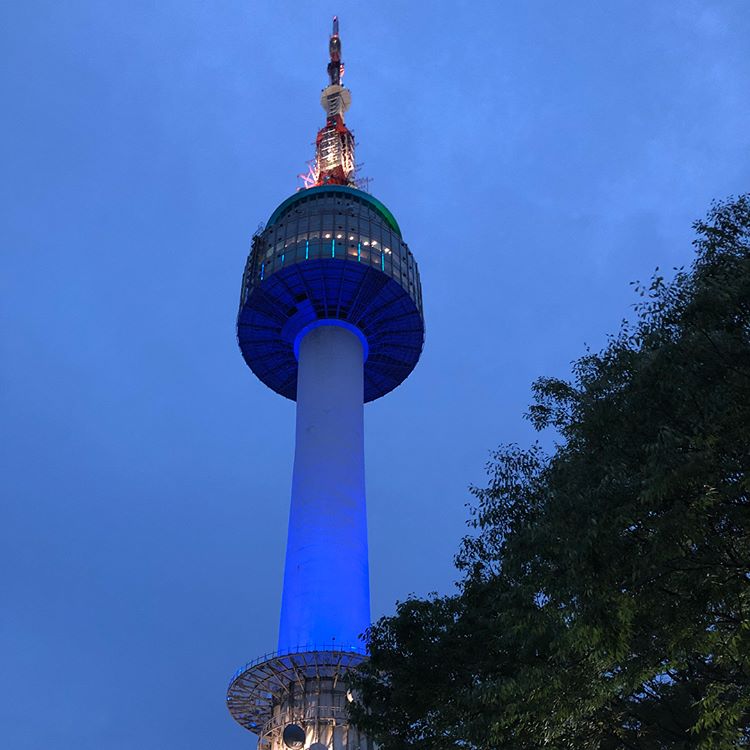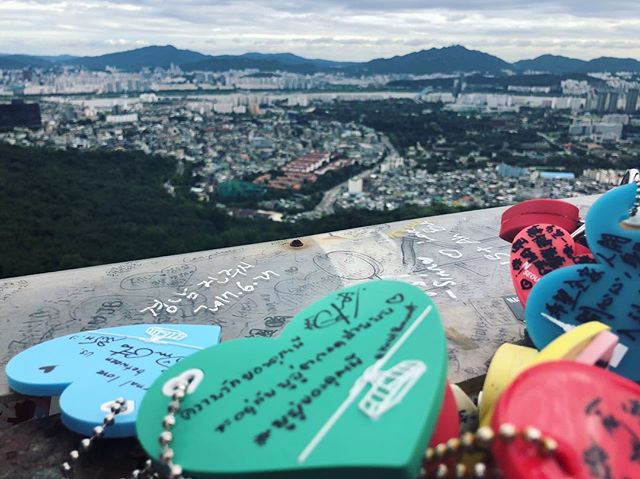 Address: 105, Namsangongwon-gil, Yongsan-gu, Seoul
Operating hours:
Sunday – Friday 10:00 – 23:00
Saturday 10:00 – 24:00
Admission fees:
Observatory: Adults 10,000 KRW / Children 8,000 KRW
16. Changdeokgung Palace and Huwon secret garden
Another palace that will make your time in Seoul well-spent is Changdeokgung Palace, an ideal destination for those who are curious about venerable Korean palaces. As the second royal villa built following the construction of Gyeongbokgung Palace, Changdeokgung was recognized as the World Cultural Heritage site in 1997. The palace is made up of a public palace area, a royal family residence building, and the spotlight is Huwon, the rear garden, occupied with many pavilions, fountains, and gigantic trees.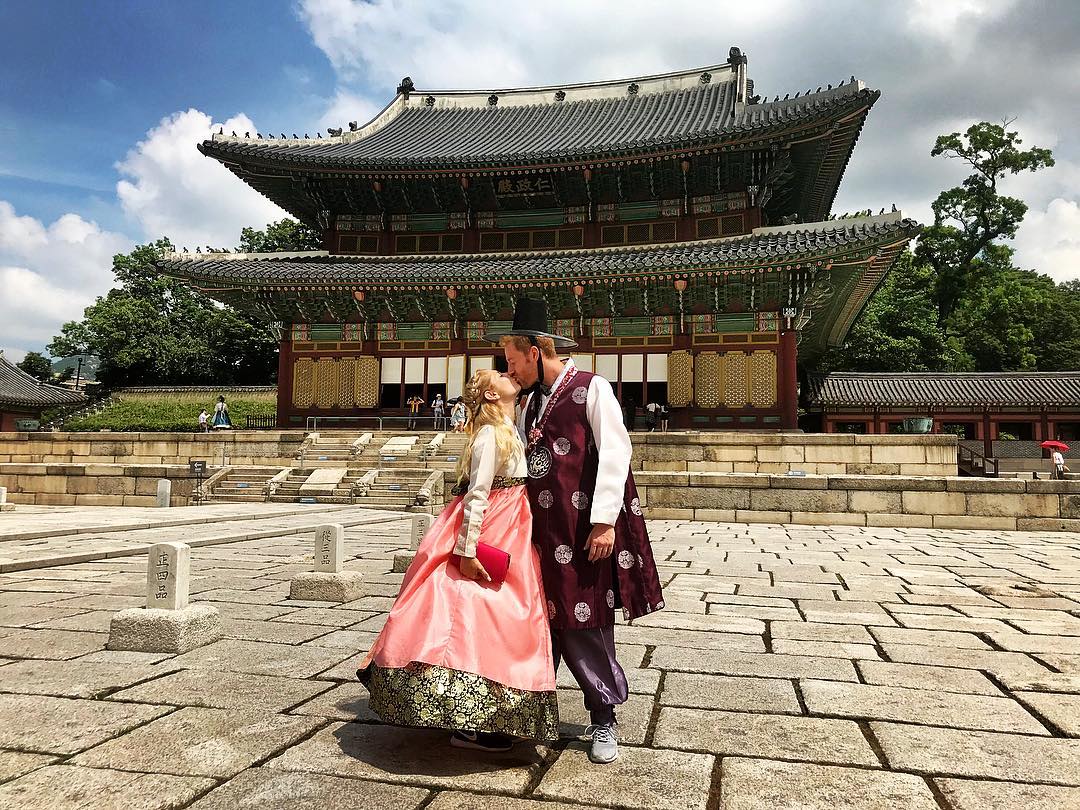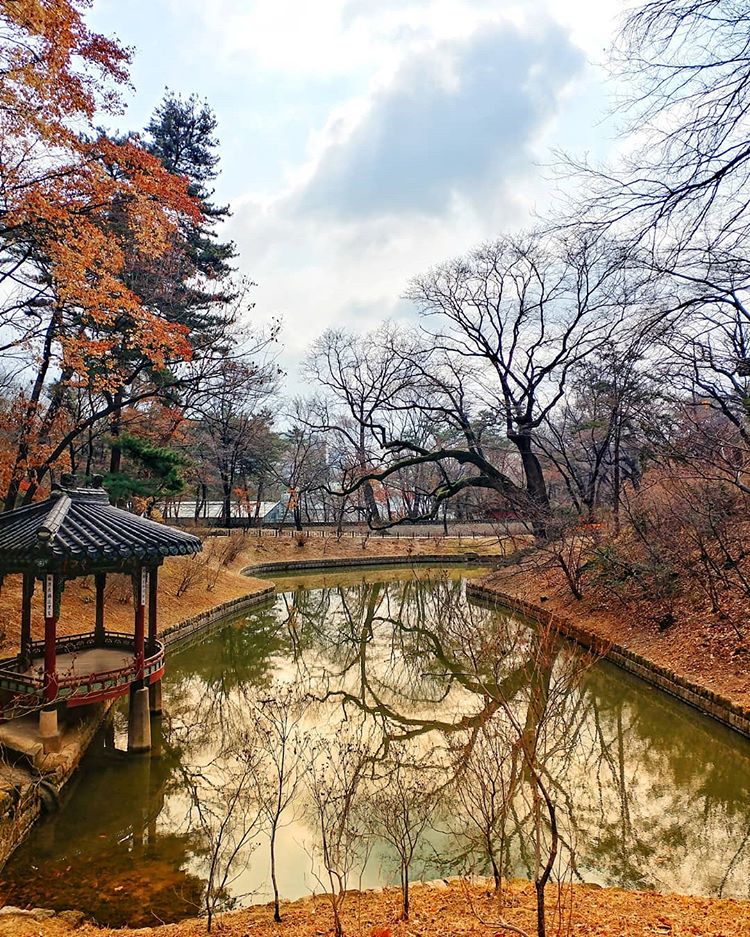 Address: 99, Yulgok-ro, Jongno-gu, Seoul
Operating hours:
Feb-May, Sep-Oct 09:00-18:00
Jun-Aug 09:00-18:30
Nov-Jan 09:00-17:30
Admission fees: 3,000 KRW
17. Insa-dong
Insa-dong is a popular neighborhood in the heart of Seoul between the Five Grand Palaces. It is widely known for an array of shops and restaurants with long-standing traditions. The main road, Insadong-gil, runs for 700 meters with small alleys where art galleries are displayed and crafts are on sale. This mecca is the best place in Seoul to find tea, calligraphy materials, folk craft, antique furniture, and hanji (traditional paper). The street here is blocked off from vehicles every Saturday from 2pm to 10pm and Sunday from 10am to 10pm, so this is the best time to visit the site.
Read more: Top 20 awesome things to experience in Insadong street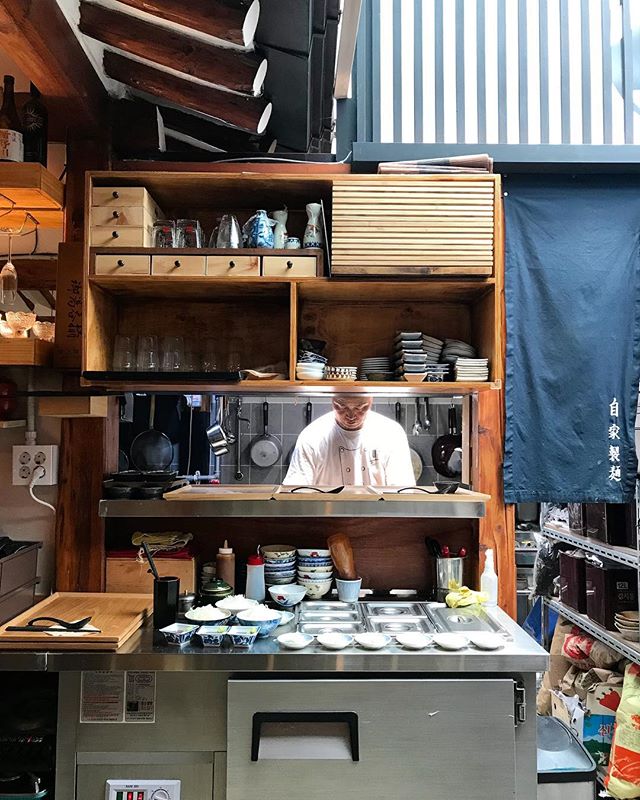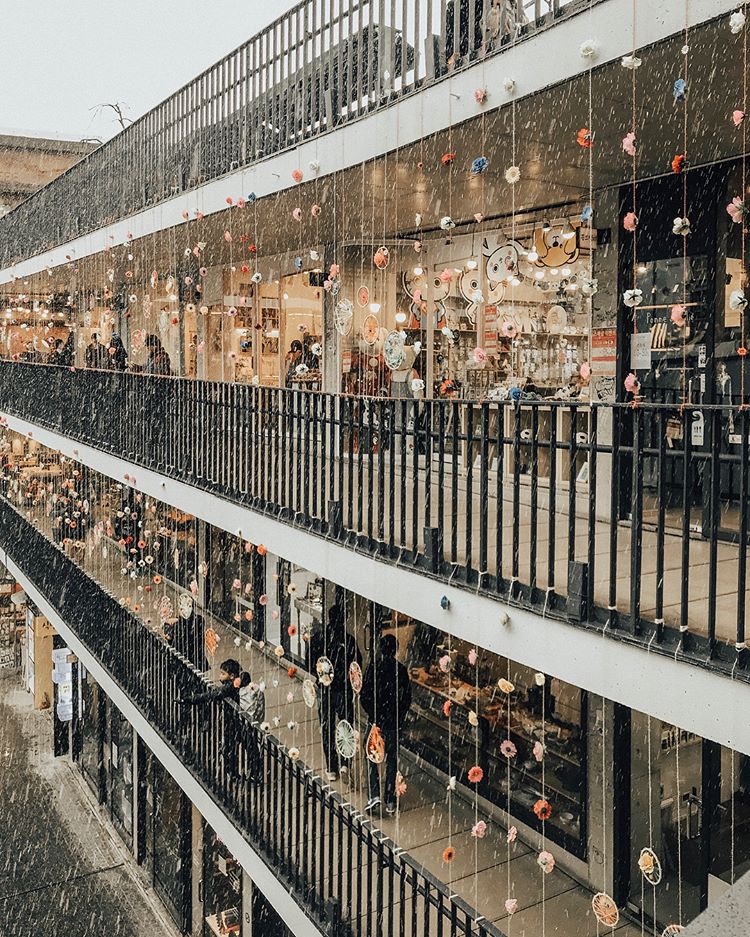 Address: 62, Insadong-gil, Jongno-gu, Seoul
18. Hongdae (Hongik University Street)
As the youth-culture hub of Korea, Hongdae is high on any Seoul visitors' itinerary. It is not surprising why the neighborhood gives off artsy vibe since Hongdae is located in front of Hongik University, the school of excellent fine-arts programs. Streets here are lined with cosy coffee shops and gourmet eateries where you are going to have a finger-licking meal. What's more, Hongdae Mural street is referred to as 'Picasso's Street'. The murals featuring varying forms like graffiti and artistic drawings will make your jaw drop in awe. At night, when the sun sets, the clubs come to life. The Club Street is a must-go if you're hoping to fully experience the site.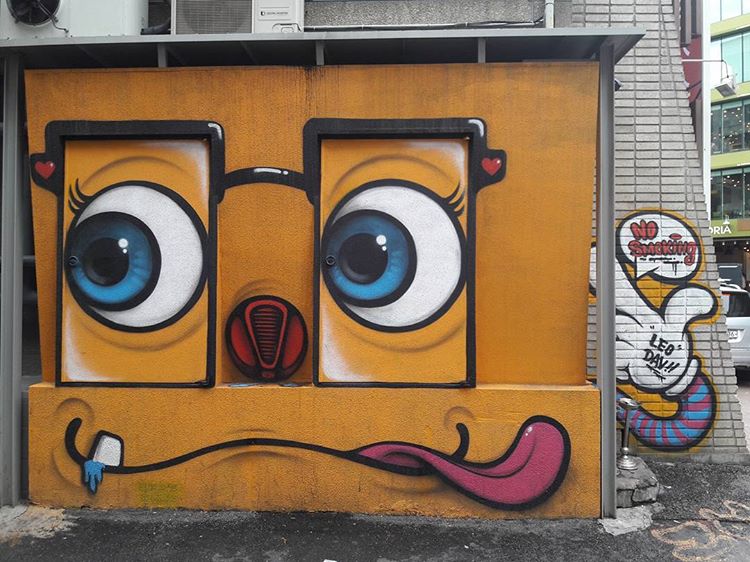 Graffiti in Hongdae. Instagram @seoulgraffitipics
Address: Hongik-ro, Mapo-gu, Seoul
19. Seoraksan National Park
With its highest peak standing at 1708m above the ground, Seoraksan Mountain boasts breath-taking landscapes throughout all seasons of the year – flowers blooming in spring, clear water stream in summer, colorful tree foliage in autumn and snow-covered terrains in winter. Seoraksan National Park provides hikes for beginners to experts through Sinheungsa Temple with giant seated bronze Buddha statue, oddly shaped rocks in Biseondae Rocks, magnificent waterfalls in Oeseorak, and Geumganggul Cave.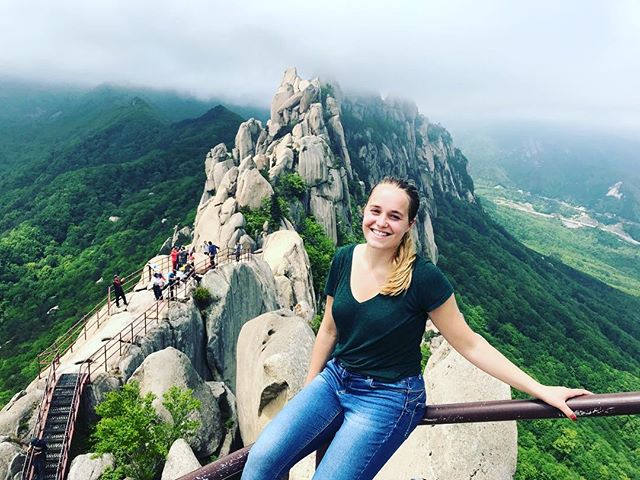 Mountainous view in Seoraksan National Park. Instagram @marie_jrnl
Address: Seoraksan-ro, Sokcho-si, Gangwon-do
Admission fee: 3,500 KRW
20. Ganghwa Ginseng center
Ginseng is believed to be good for our health. It helps boost energy, lower blood pressure and cholesterol levels, reduce stress, promote relaxation, treat diabetes,… And Korea is known to grow the highest quality ginseng in the world. In order to avoid the risk of buying fake ginseng, you should choose to purchase it from prestigious stores. Ganghwa Ginseng Center is one of the reliable sources. You can either go for either pure ginseng or ginseng-containing products like ginseng tea, ginseng candies… for yourself or as a gift for your friends and family.
Address: 335, Ganghwa-daero, Ganghwa-eup, Ganghwa-gun, Incheon-si
Operating hours: 09:00 – 20:00
Closed on the third Monday of the month.
21. Seoul Forest
After its renovation in 2005, many started to compare Seoul Forest to New York's Central Park and London's Hyde Park. Seoul Forest offers a variety of activities in different sections. For example, you can feed the deer in The Ecological Forest section, study species of butterflies and birds in The Wetlands Ecological Field section, the Han River Riverside Park section features a marina, a waterfront park and a rest area. The park is open around the clock, yet many sections are in operation between 10 am to 5 pm and some of them are closed on Monday.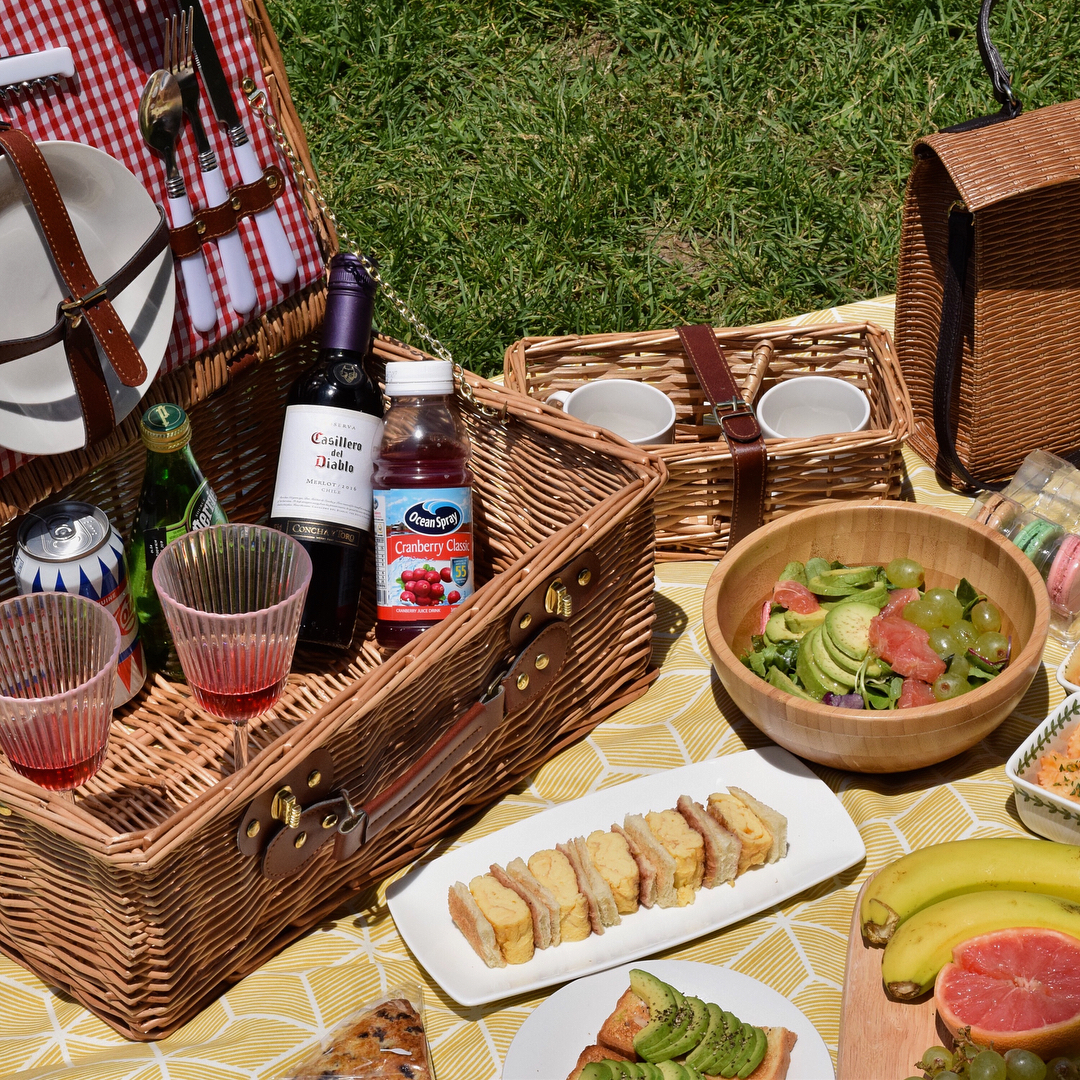 Address: 273, Ttukseom-ro, Seongdong-gu, Seoul
22. MBC World
MBC World is a must-visit for any K-pop and K-drama lovers. At MBC World, you will have a chance to experience being on stage with your idols, learn some dance moves from Korean pop stars in a holographic form. Virtual reality drama sets also allow you to become a protagonist in some popular MBC K-Dramas like "The Moon embracing the Sun", "We got married" through the latest holographic technology.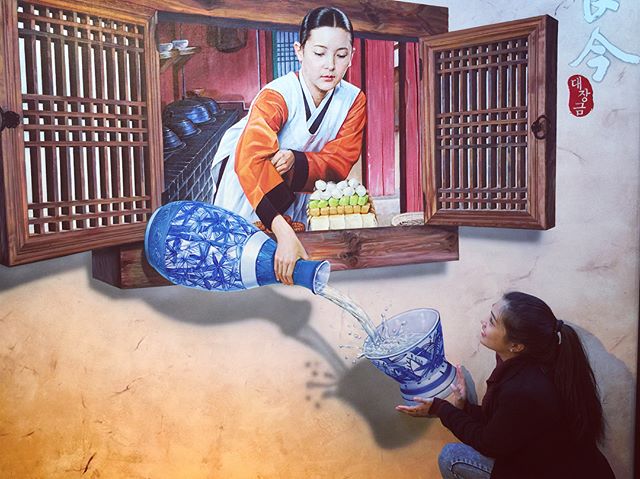 Address: 267, Seongam-ro, Mapo-gu, Seoul
Operating hours: 10:00 – 18:00
Admission fee: 18,000 KRW
23. Myeong-dong Cathedral
Myeong-dong Cathedral is the most important Catholic church in Korea and has become a symbol of Christianity in the country. The cathedral is the first Gothic style church to be constructed of bricks. Myeong-dong Cathedral is of significant historical value since it is the final resting place of many Christian martyrs.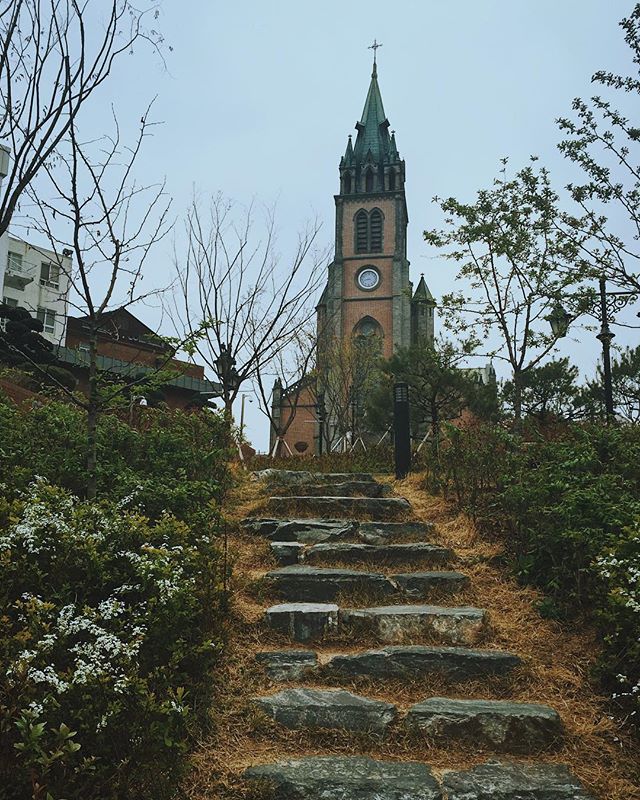 Address: 74, Myeongdong-gil, Jung-gu, Seoul
Operating hours: 09:00 – 21:00
24. Museum Kimchikan
When people think of Korean food, Kimchi is probably the first thing to pop up in their minds. It is undoubtedly the representative of Korean cuisine and culture. Museum Kimchikan is the place to learn about the varieties of Kimchi as well as the process of making kimchi. The museum also offers kimchi-making classes for those who desire to make kimchi by themselves at home. On top of that, visitors will have an opportunity to taste different types of kimchi during their time at the museum.
Seoul city and Kimchi making tour
Join now!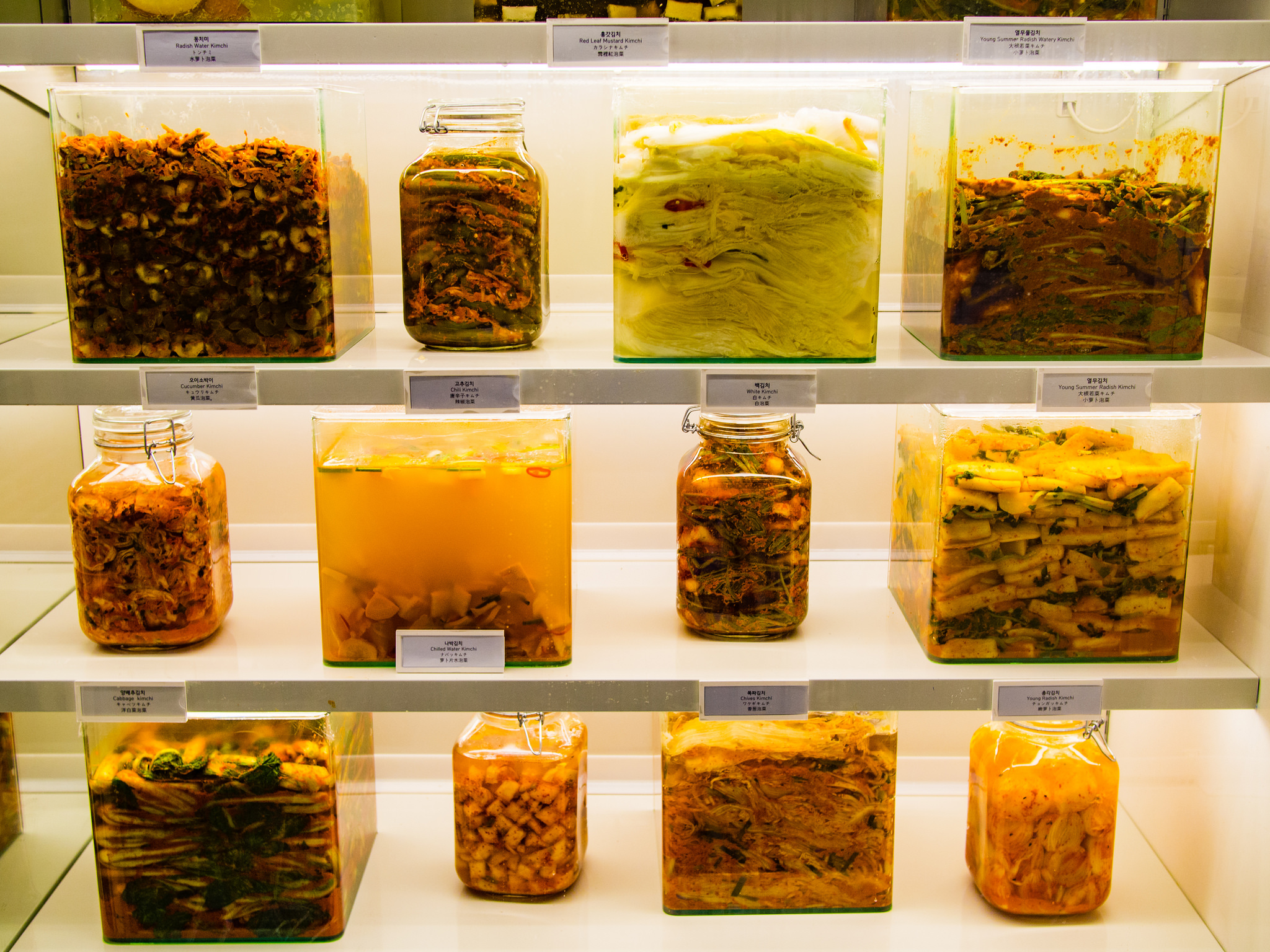 Address: 35-4, Insadong-gil, Jongno-gu, Seoul
Operating hours: 10:00 – 18:00
Closed on Mondays and National holidays.
Admission fee: 5,000 KRW
25. Gwangjang Market
If you are looking for some Korean local goods, do not hesitate to drop by Gwangiang Market. The market has good reputation for its silk products, linen bedsheets and handmade goods. Although the products are not brand-name merchandise, the wide selection of high quality products at reasonable prices already brings about an enjoyable shopping experience.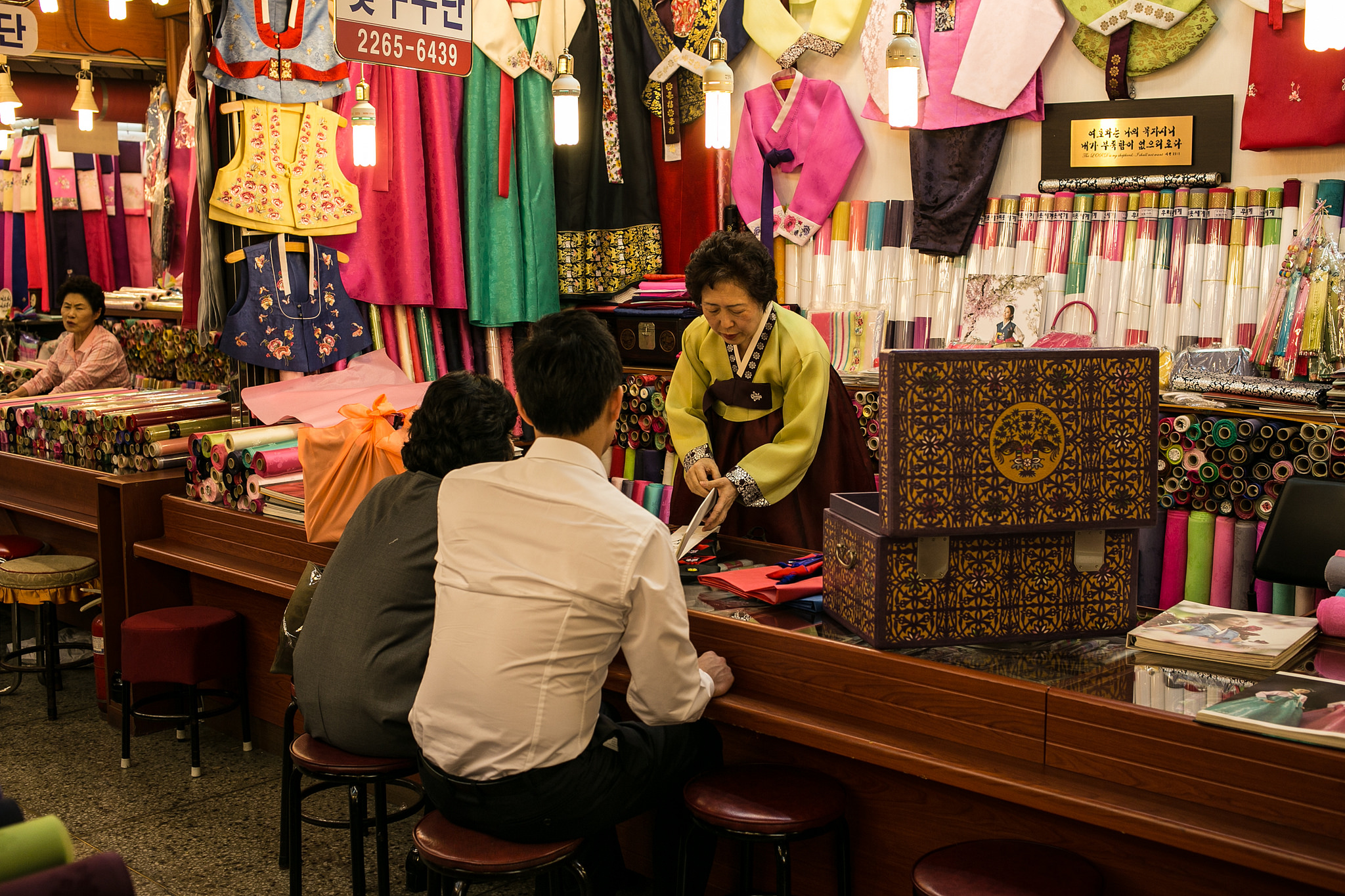 Address: 88, Changgyeonggung-ro, Jongno-gu, Seoul
Operating hours:
General stores 08:30-18:00
Restaurants 08:30-23:00
Clothing stores 21:00-10:00 (Next day)
Closed on Sundays.
26. Lotte Mart – Seoul Station Branch
Exploring unique local products in the supermarket is always exciting. Lotte Mart is one of the leading discount store chains in South Korea that offers groceries, daily essentials, fashion items, toys, home appliances, electronics, and much more at the lowest price. You can find tons of unique and tasty Korean snacks here in discount price. I can never resist buying boxes of Real Brownie from MarketO, Banana Choco Pie, and bags of Callbee Honey Butter Chips whenever I step in this supermarket chain.
Address: 432, Cheongpa-ro, Jung-gu, Seoul
Operating hours: 9:00 – 24:00
27. Cat café
One might know that Cat Café craze started in Korea and the feline coffee shops are still a hot trend among Seoulite young café-goers. Taking a sip of coffee while stroking cats can be a pleasant experience worth trying once in a lifetime.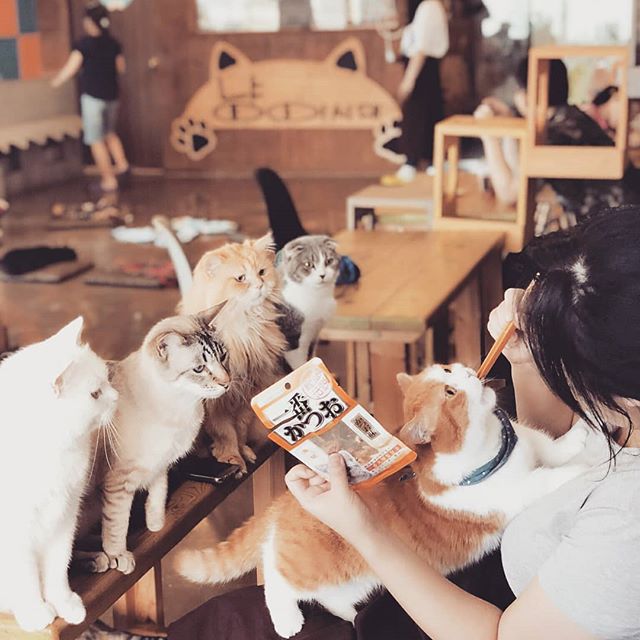 Address:
Café MyeongDong 8-5 Myeongdong 8-gil, Jung-gu, Seoul
Toms Cat Café 3F, 358-125, Seogyo-dong, Mapo-gu, Seoul
28. Ice cream
When you are in Korea, do not think twice about indulging yourself with these frozen sweet treats. Korean ice creams come in different shapes and colors. J-shaped Jipangyi Cane ice cream sold in Insa-dong is a craze among dessert-craving youngsters. Your sweet tooth can be easily satisfied by Macaron ice creams with yummy ice cream between the crispy macarons. Or you can also find some delectable ice creams in convenience stores or Lotte Mart like Binggeure, Yogurt Wild Blueberry icemilk bar, soda ice creams, Melona ,…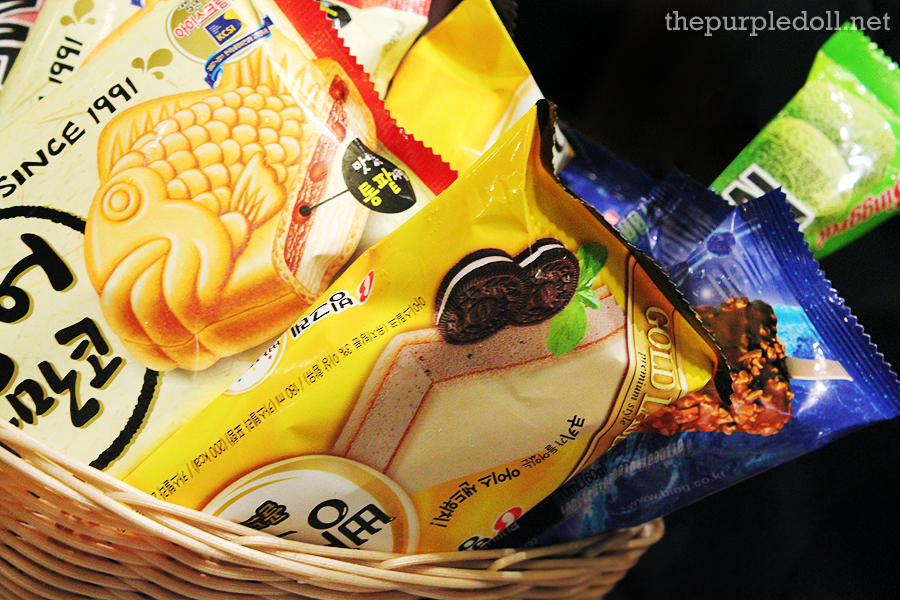 Flickr @purpledoll
29. Korean BBQ
You cannot say that you have visited South Korea if you fail to try Korean barbeque. Served with all-you-can-eat fresh veggies, melt-in-the-mouth grilled meat seasoned with sauces including soybean paste, pepper paste, along with condiments like ginger, ginseng, herbs, and wine will definitely have new perspective on Korean cuisine.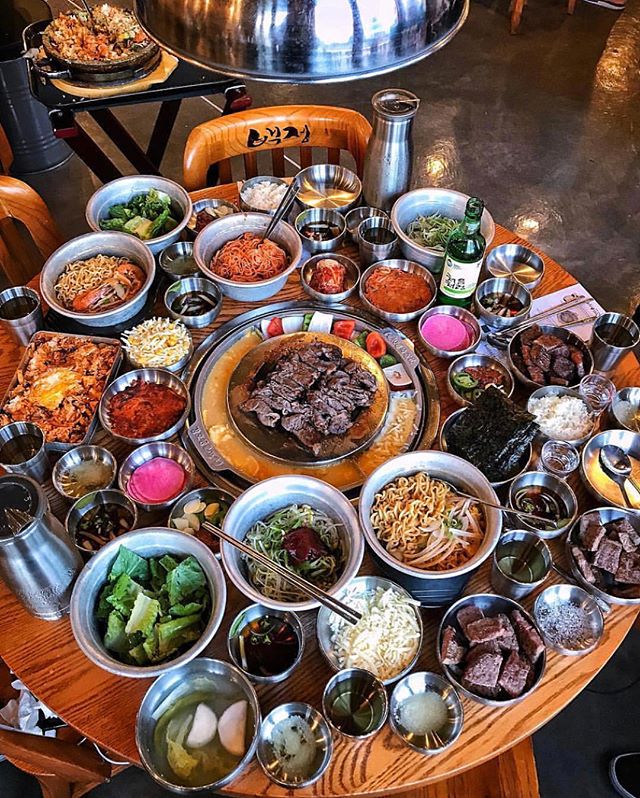 Address:
Baetjang 212-28 Donggyo-ro, Seogyo-dong, Mapo-gu, Seoul
Mapo Sutbul Galbi 199-24 Nonhyeon-dong, Gangnam-gu, Seoul
Seocho Myeonok 1557-7 Seocho-dong, Seocho-gu, Seoul
30. Street food
Seoul is a foodie kingdom and the paradise of appetizing and affordable street food. You can easily enjoy a roll of gimbap, mung bean pancakes, grilled meat, fishcakes at every corner of the streets or in tourist areas like Myeong-dong, Insa-dong and Gwangjang Market.
Seoul Night Street Food Walking Tour
Book now!