A trip to the land down under wouldn't be perfect if you hadn't visited these Sydney must-see places. I get that you may want to do things differently from other tourists. However, these attractions are truly worth it. So let's not waste any more time and get right into it. Here are 30 must-see places in Sydney that you definitely wouldn't want to miss.
1. Sydney Opera House
Yes, it's a bit of a cliche, but it's definitely a waste if you visit Sydney and didn't visit the Sydney Opera House. It's one of the most famous buildings in the world and it's absolutely a Sydney must-see. This building is a UNESCO World Heritage Site and is one of the main attractions of Sydney. The way you see this building is up to your imagination. Some people see them as sea shells while others see them as sails in the wind.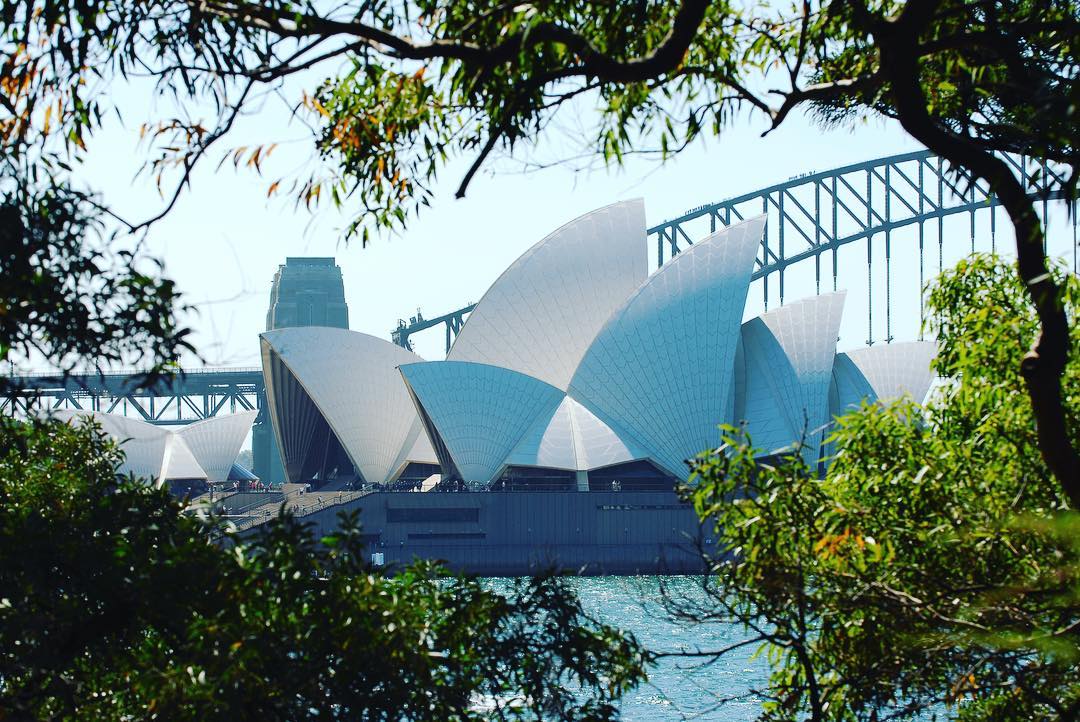 2. Sydney Harbour Bridge
The Sydney Harbour Bridge or "the Coathanger", as the locals call it, was Sydney's most popular landmark before the construction of the opera house. Its construction finished in 1932 and it remains one of the world's largest steel arch bridge. There are also massive double piers at the two ends. If you're looking for a breathtaking view, you can book a bridge climb to climb to the top of the 135-meter-high arch. Make sure you make the time to pay this must-see attraction a visit, you won't regret it.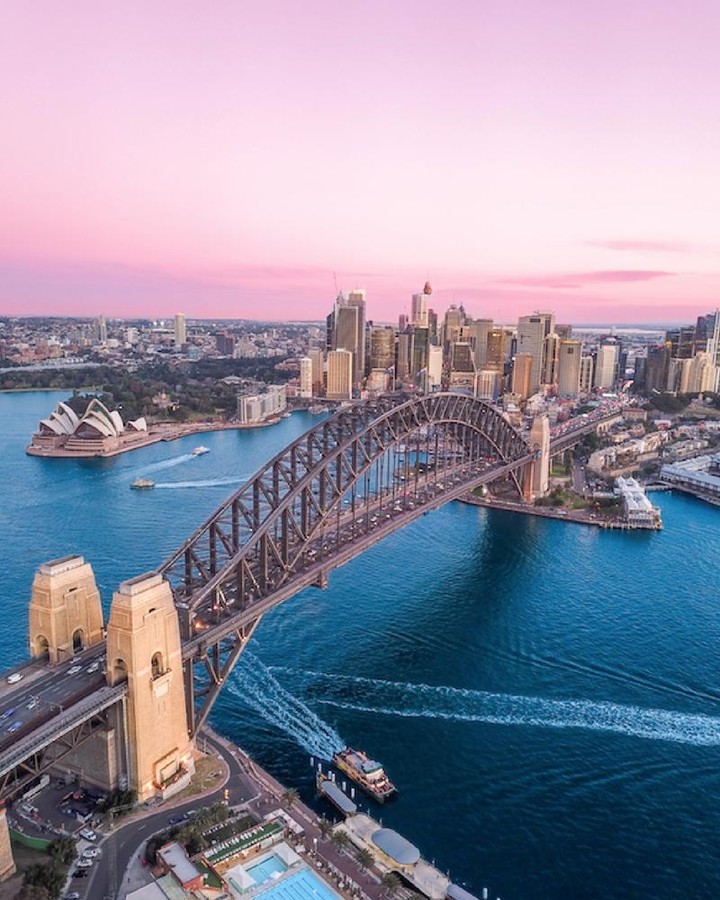 3. The Rocks
The Rocks is a historic area with gorgeous buildings and it's just 5 minutes away from Circular Quay. Here, you can visit the Justice and Police Museum to learn more about Australia's criminal history. Every weekend, you can enjoy the shopping experience of The Rocks Markets. The Rocks also contain a large number of pubs, with two pubs that claim to be Sydney's oldest pubs: the Fortune of War and the Lord Nelson. And remember to check out Pancakes on The Rocks if you're looking for a fantastic brunch.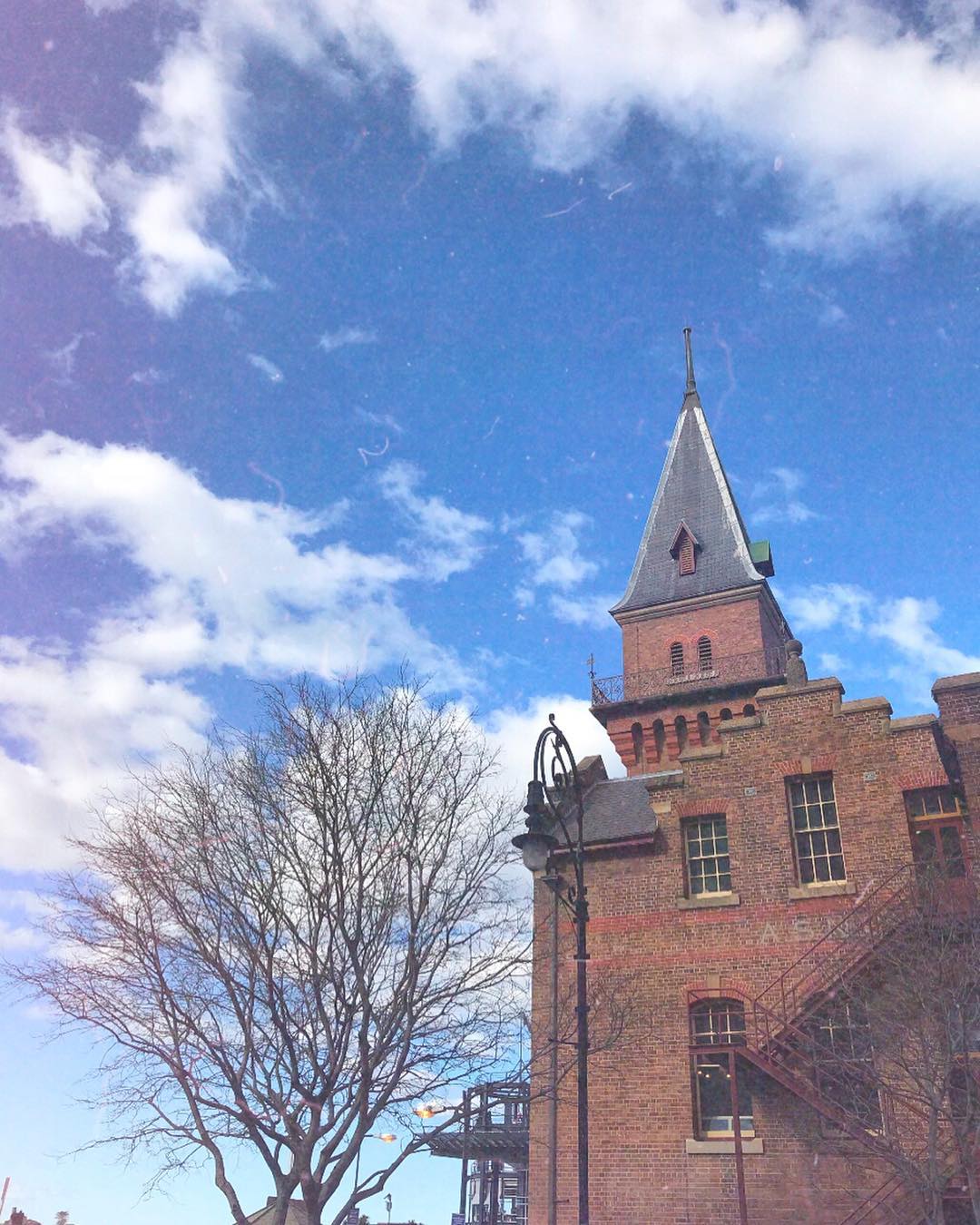 4. Bondi Beach
Bondi Beach is another Sydney must-see. Granted, Bondi Beach may not be Australia's most beautiful beach, but it's surely is one of the most popular. Its popularity doesn't come from its location, but rather its clean water and great sand. Due to its ease of access, the beach is almost always full of people, both locals and tourists. But overall it's a great place for a relaxing afternoon under the sun. If you're traveling by car, getting a parking space could be a trouble. So if you can, just walk to the beach.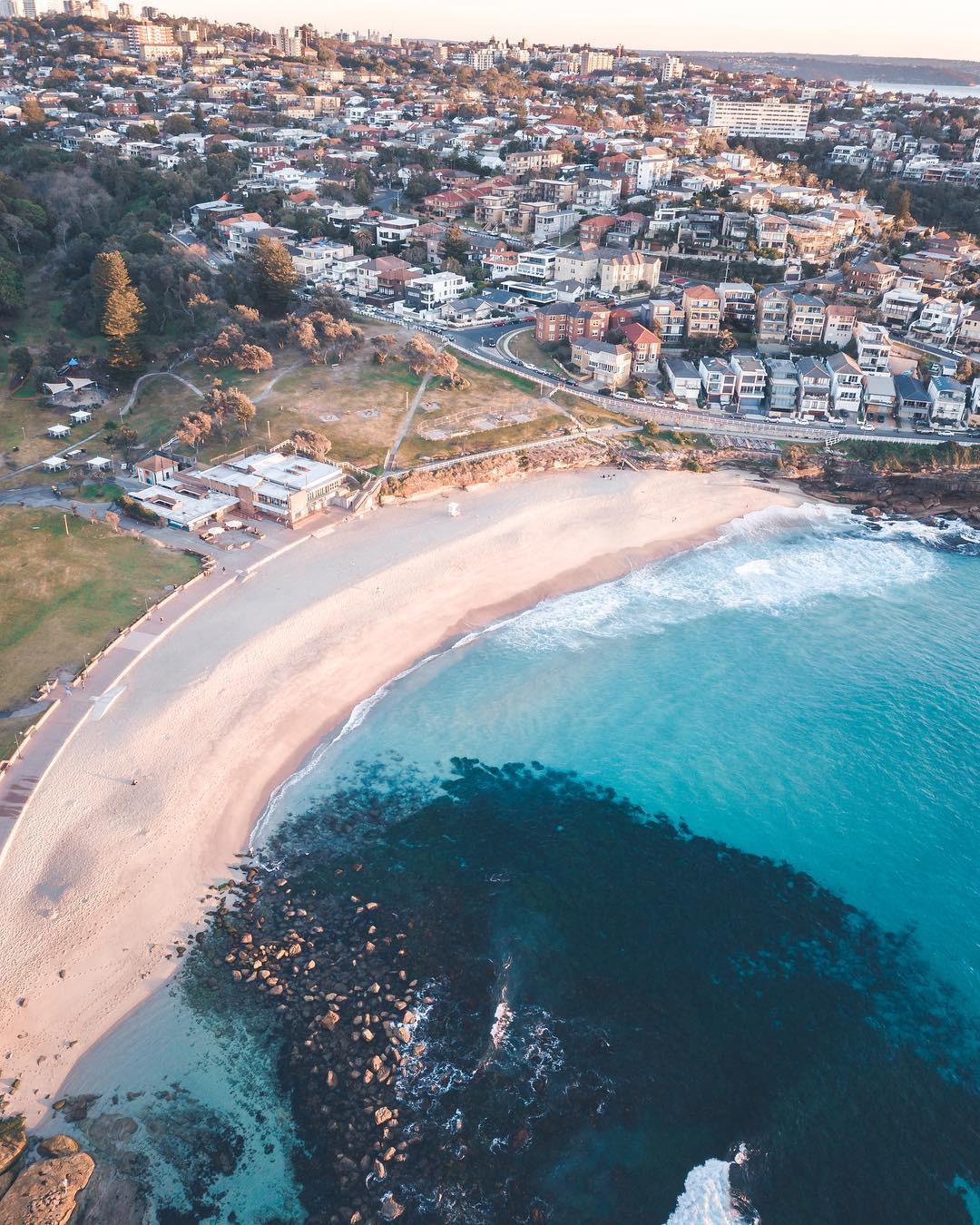 5. The Blue Mountains
The Blue Mountains are nature gift to Australia and also a Sydney must-see. This place is perfect for anyone looking for an astonishing view and some outdoor adventure. The area is full of towns, waterfalls, forests, and galleries. It's a great getaway if you're looking for a place to hide from the heat of Sydney. There a long list of places that you have to visit when you're here. Places like Wentworth Falls, the Three Sisters, the incline railway, cafes, bakery, and candy store in Leura and the Everglades.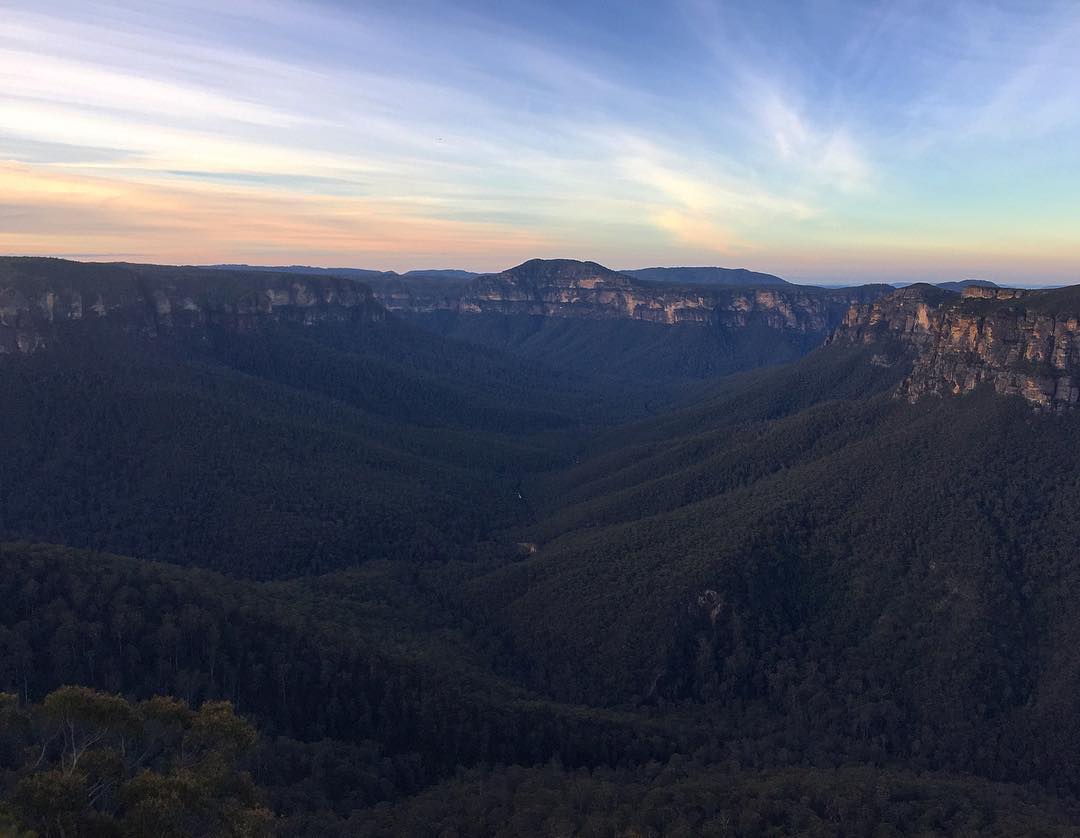 6. The National Maritime Museum
Residing at the Sydney Harbour, the National Maritime Museum provides a great sightseeing experience. With its numerous interesting display and features, visiting this museum will surely be worth your day. As indicated in its name, the museum shows you the maritime history of Australia and Sydney in particular. The displays range from the arrival of the first settlers to the development of the Australian navy. The staff here is very friendly, enthusiastic and informative. So feel free to ask any questions that you may have. There are nearly endless things to see here, from full-sized ships to scale models. And the best thing is that the entrance fee is extremely reasonable. So you can have a great experience at a reasonable price.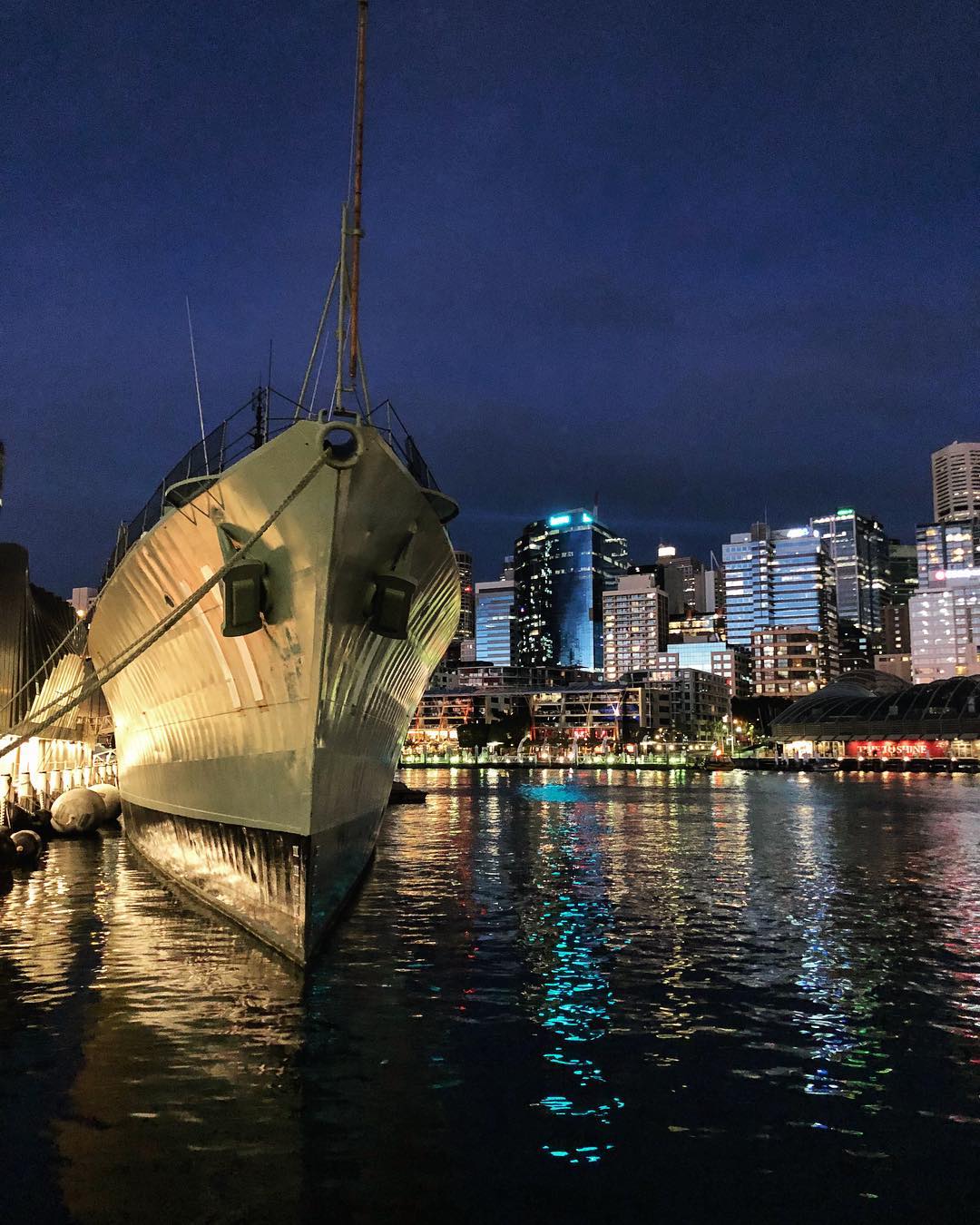 7. Sydney Tower Eye
The Sydney Tower Eye, previously called the Centrepoint Tower, is a great place for you to observe Sydney in all its glory. The tower offers both 360-degree view of the city and a panoramic view. You can stand there and see where things are located, this is great if you want to plan out your city trip. There are free binoculars available at the top of the tower so you can get a closer view of the city below. The admission fee to the tower includes a "4-D" show. It simulates a flight around the city, highlighting its numerous sights, sound.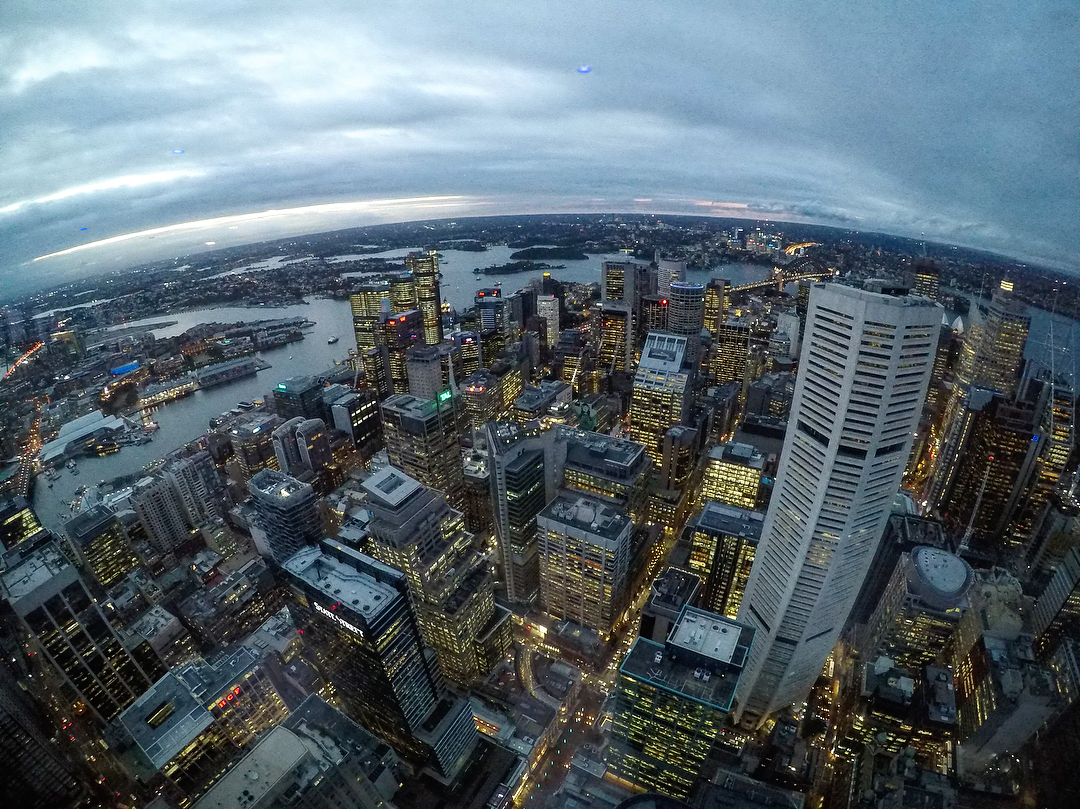 8. SEA LIFE Sydney Aquarium
Another one of the Sydney must-see places, the SEA LIFE Sydney Aquarium is a great aquatic attraction. It features five exhibitions with different habitats, includes the ocean, estuarine and river. It's also one of the best places to bring your kids. Here, you'll have an underwater adventure, you can walk around and explore the diverse aquatic life. It's home to thousands of species of fishes, mammals, and others. You can see the aquatic animals being fed here, it's quite the sight, so make sure you don't miss it. Also, the aquarium is located near the Circular Quay, so accessing it is very simple.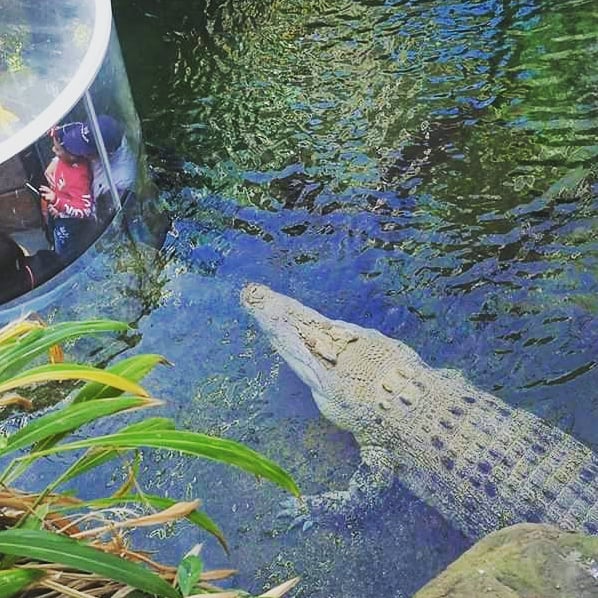 9. The Queen Victoria Building
It'd be extremely hard for anyone to find a building more iconic than the Queen Victoria Building. The building offers high-end, elegant shopping experience. You can have plenty of shopping options, but can always find something different here. The building itself is an architectural icon. There are countless things that make this building feel unique, the metalwork, the glass windows, the grand staircase, all come together to create a satisfying shopping experience. Even if you're not looking for a place to shop, a visit to the Queen Victoria Building is highly recommended. It'll surely impress you.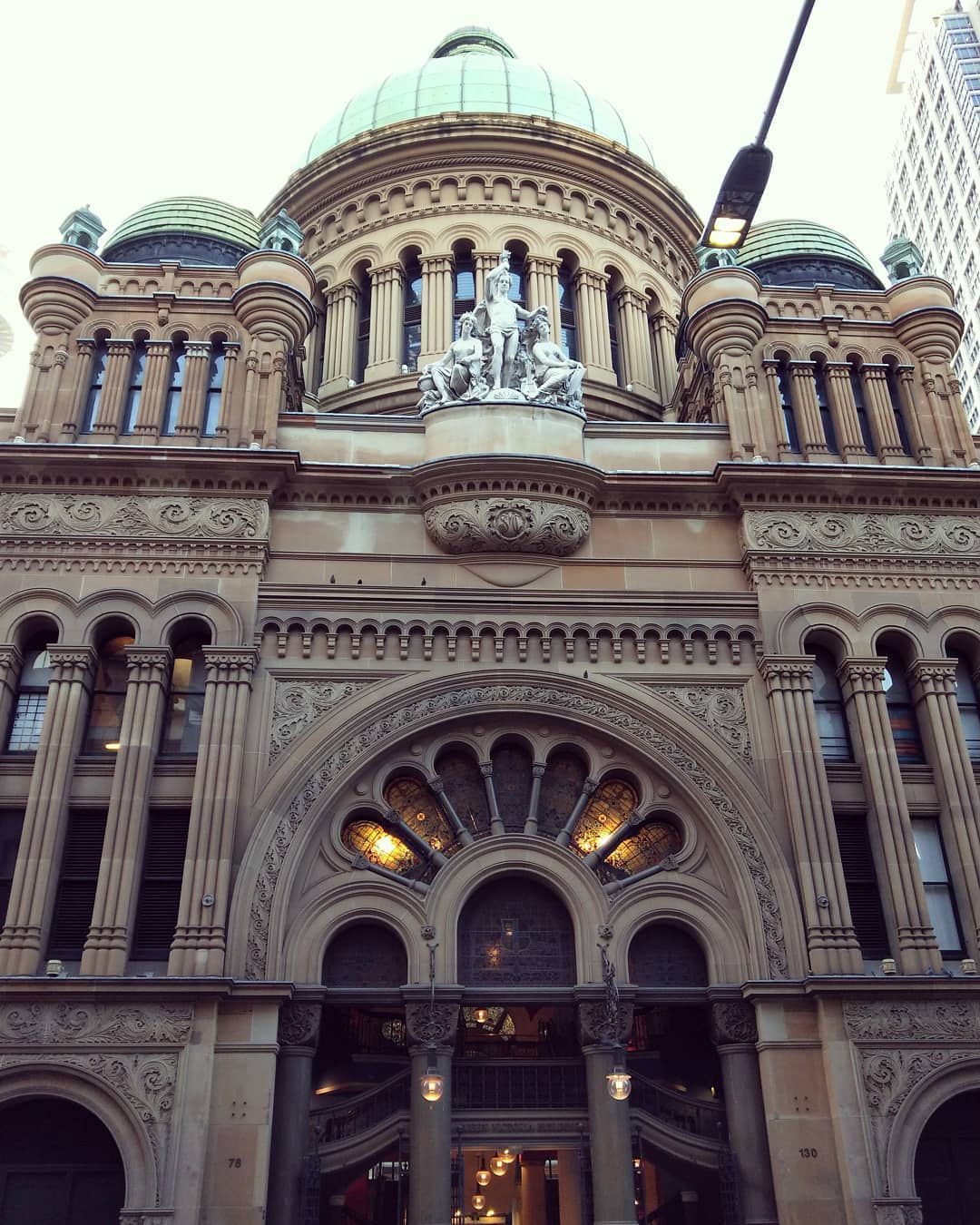 10. Government House Sydney
This is one of the most well-maintained and well-preserved examples of colonial-style architecture in Australia. Since its construction in 1846, this building was home to 27 governors. With gothic influenced interior, this building is truly the city's "hidden jewel" and one of Sydney must-see. It resides close to the entrance of the Botanic Gardens. The building is also surrounded with exquisite gardens with vibrant colors. This building is where many high-profile international visitors are accommodated and high-powered government meetings take place. You can take tours to view the inside of the building, but it's very limited, so hurry if you want to take the tour.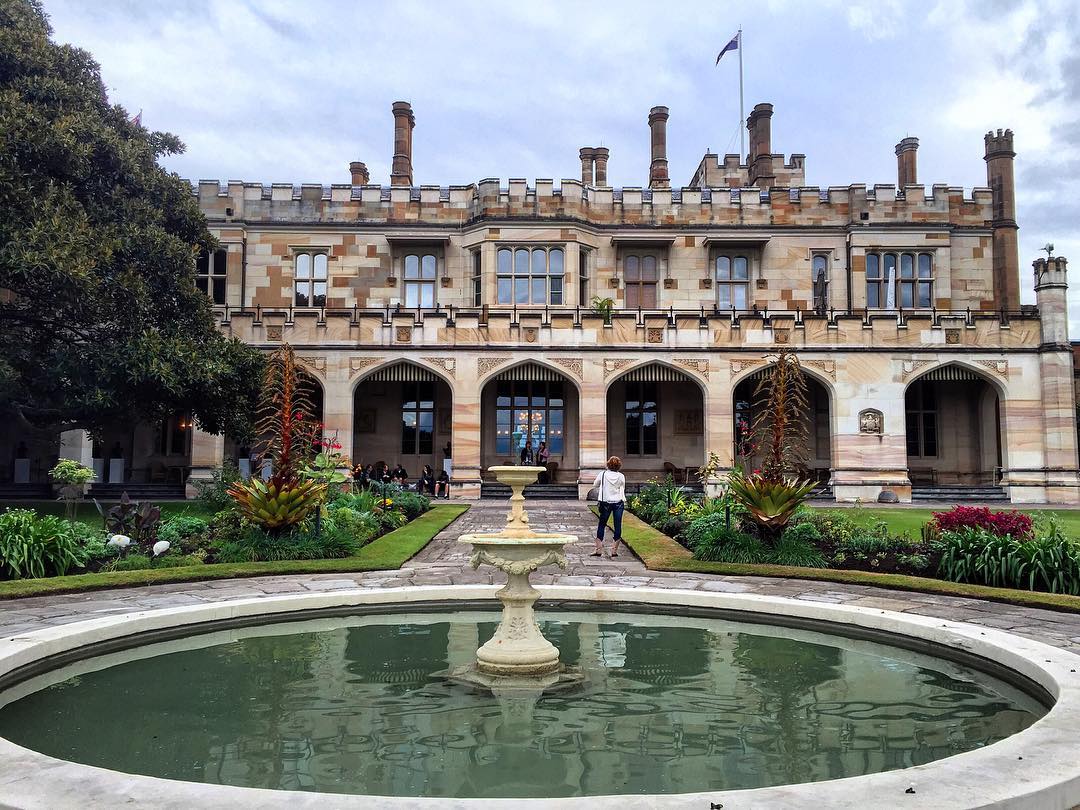 11. Jenolan Caves
Technically speaking, Jenolan Caves are not exactly "in" Sydney. But visiting this place is still on the must-see and must-do list of most tourist to Australia. If you're driving from Sydney, the trip will only take about 2.5 hours, which is fairly reasonable. Here, you can find 11 spectacular show caves, pure underground rivers, and amazing rock formations. Jenolan Caves ranks amongst the finest and most ancient cave system in the world. Jenolan Caves is truly a display of nature at its finest. It's a display that makes for a wonderful place to visit with others, with numerous different tour and cave options that showcase each of the individual caves' key features.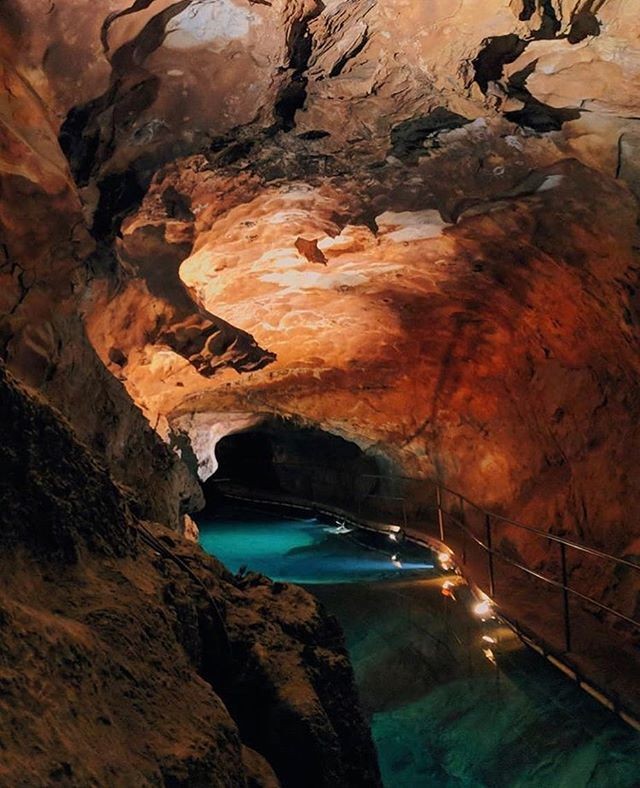 12. Darling Harbour
Darling Harbour is a pedestrianized district and it's here that you can find most of Sydney must-see locations. You can find Australian National Maritime Museum here there's also the Chinese Garden of Friendship and even the Wild Life Sydney Zoo. You can also enjoy an IMAX and 9D theater, harbor jet boat rides, simulated flights and racing car adventures round out the exciting attractions. If you don't feel like visiting anything, you can walk along the pier and feel the wind blowing. It'll feel nice and refreshing to enjoy the salty air of the sea.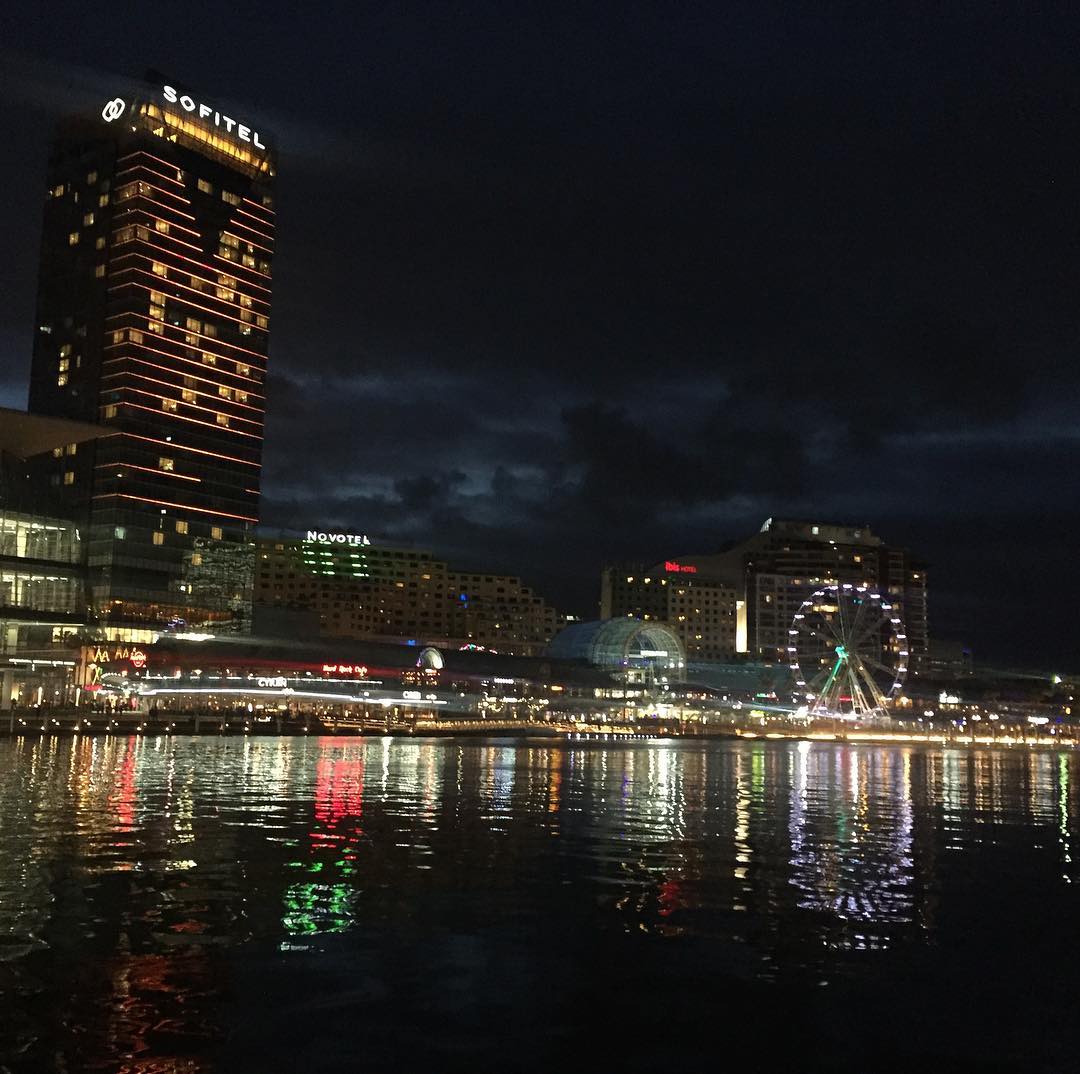 13. The Royal Botanic Garden Sydney
Besides Central Park, you can hardly find another place that offers natural floral beauty that's so close to the city. You can find the garden within a few minutes of the CBD (Central business district). It's one of the best places to simply enjoy nature within the midst of a busy city. You can see that the garden is filled with life. The trees are filled with birdlife, you can see foxes hanging from the branches. There are also specialized gardens, each of which emphasizes a different area of the world of plant life. The displays range from Begonias to Palms, Roses to Ferns. The feel of the garden is truly spectacular, so you should definitely pay this place a visit.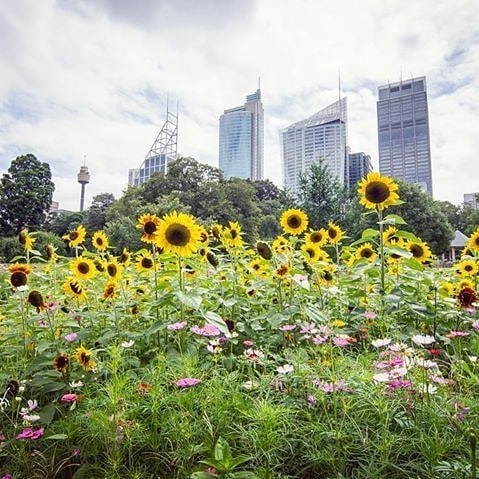 14. Wild Life Sydney Zoo
If by any chance that you find yourself in Darling Harbour without anything to do, try visiting the zoo. The Wild Life Sydney Zoo may not be the largest zoo out there, but you can visit the "Big 5" here. They're Koalas, Kangaroos, Crocodiles, Wombats, and Platypi. There are also some other zones in the zoo if you want to explore. They're The Kangaroo Walkabout, Devils Den, Butterfly Tropics, Gumtree Valley, Wallaby Cliffs and Nightfall.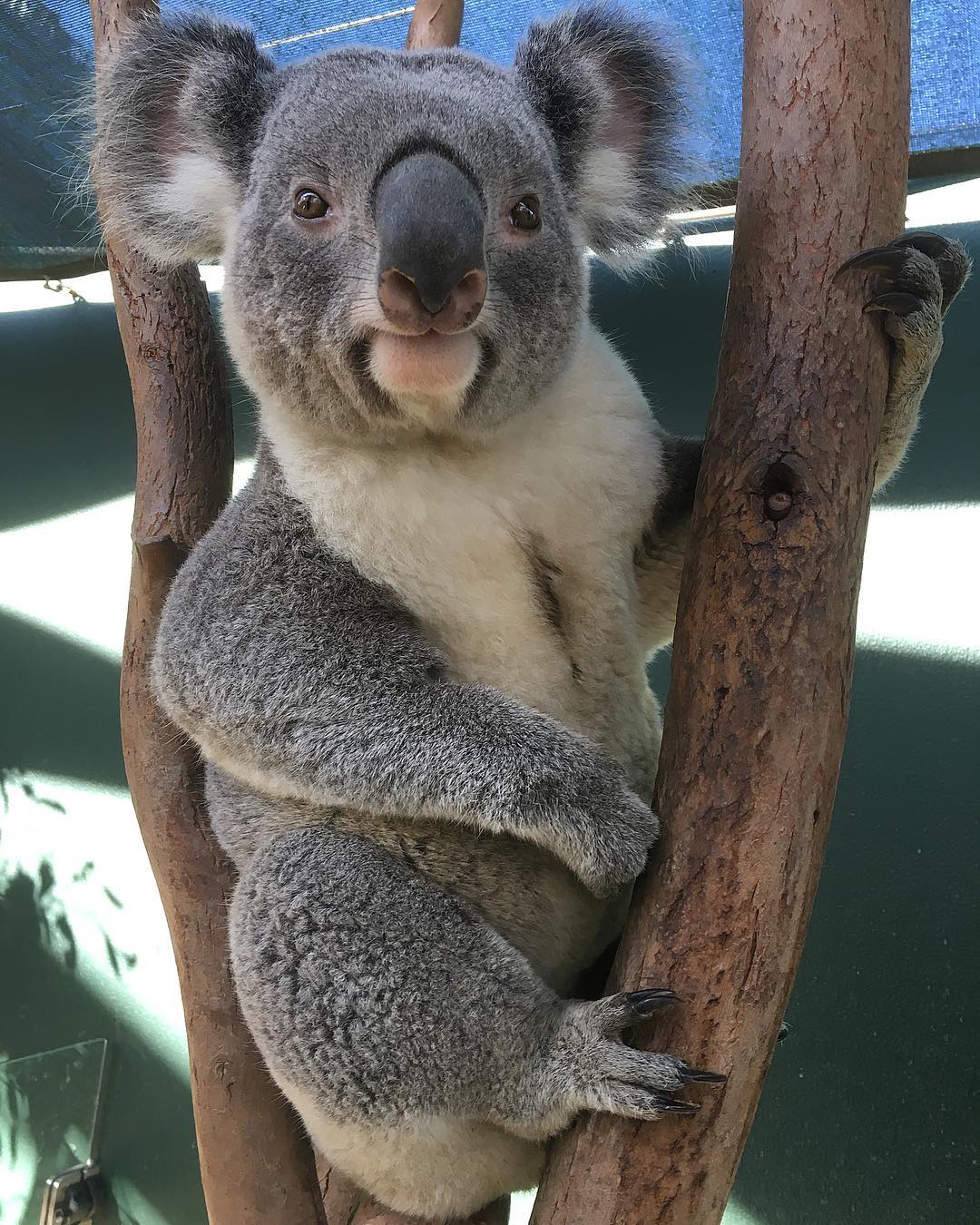 15. Madame Tussauds
Some of you won't need an introduction for this place, but for the sake of all the others, I'll introduce it anyway. Madame Tussauds is a wax museum full of wax statues from celebrities all around the world. You can go in here, have some super cheesy selfies with your favorite celebrities. You can find the museum in the Darling Harbour area.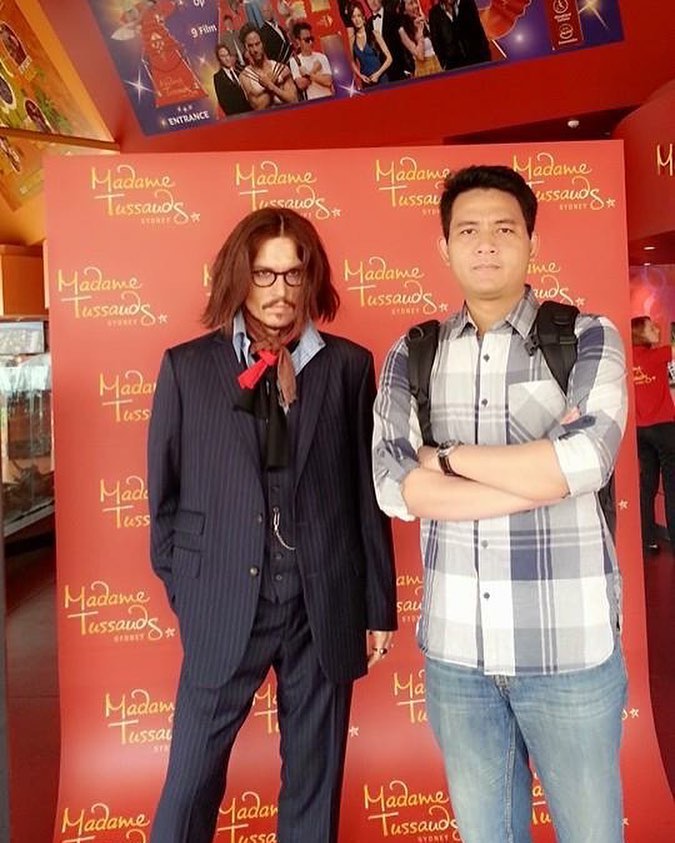 16. Barangaroo Reserve
Barangaroo Reserve is an excellent example of a successful urban renewal project and a lovely spot for a walk along the harbor. People name it after the influential female indigenous leader at the time of European colonization. The Wulugul Walk is among the most popular things to do here. It's a foreshore promenade that on completion, will allow unfettered pedestrian access to a beautiful 14km Harbourside walk from Garden Island to the Fish Markets.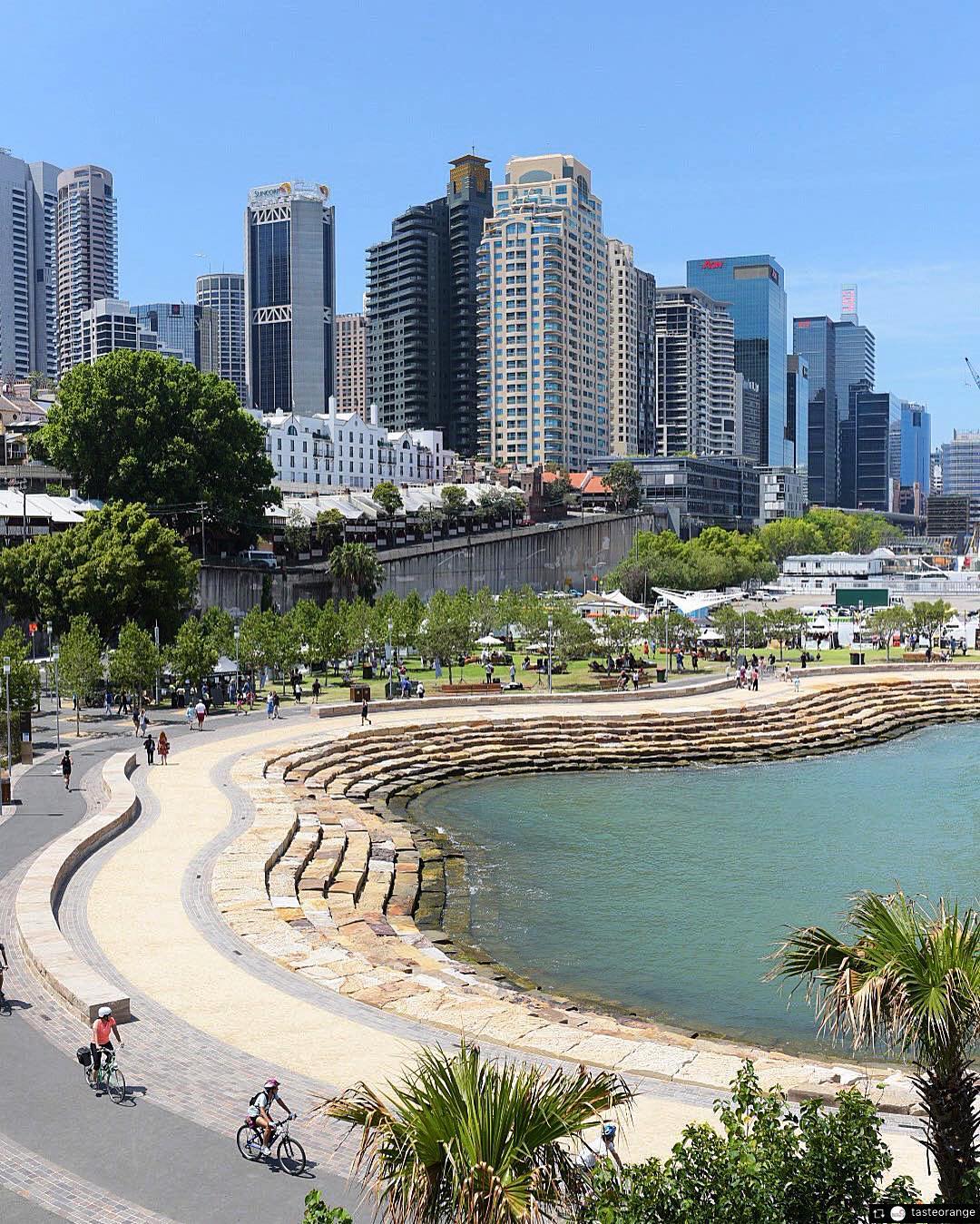 17. Manly
Manly is perhaps one of the most popular destinations on Sydney's North Shore. You can take the 30-minute ferry to get there. And after that, you can explore the shops and restaurants or just chill out at the beach. You can enjoy Manly beach, but if you want you can walk for a little bit more to reach Shelly Beach. It's always great to check out one of the Sydney must-see and more of Sydney's Northern Beaches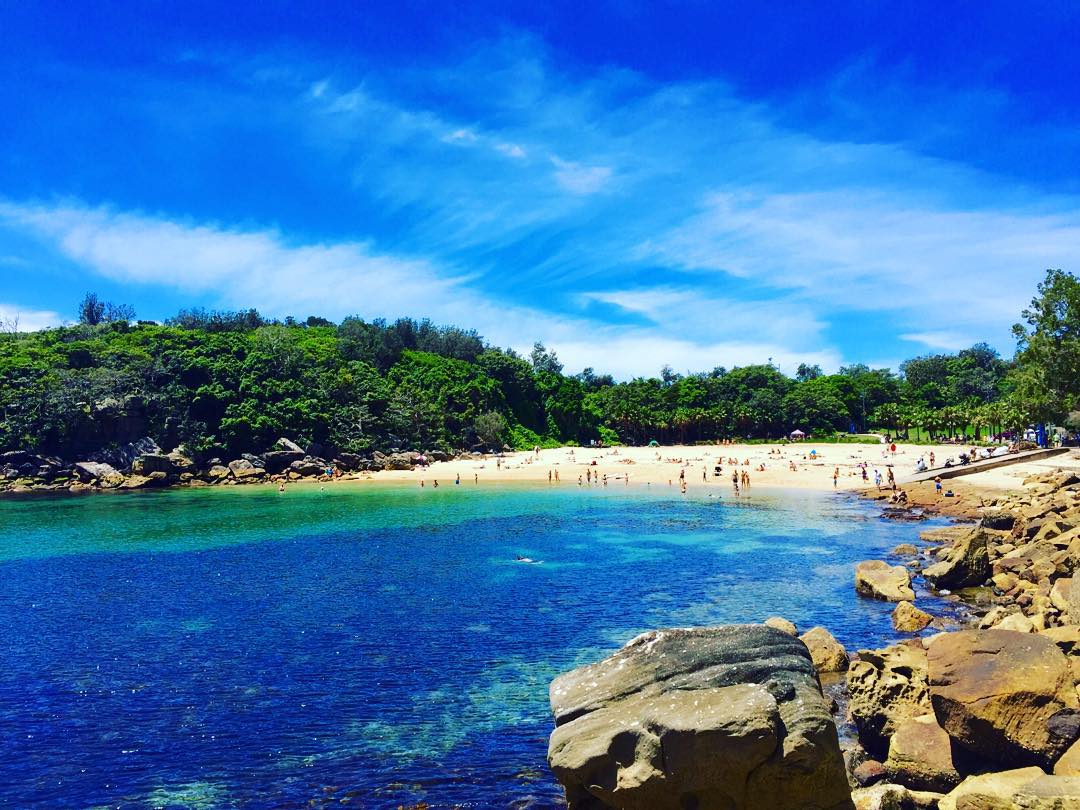 18. Taronga Zoo
This is another popular destination from Circular Quay. It'll take you just around 12 minutes to get to this not-for-profit zoo which supports wildlife conservation. Once there you'll get amazing views of Sydney as well as the chance to see animals from around the world. They also now have a 'Wild Ropes' course if you fancy a bit more adventure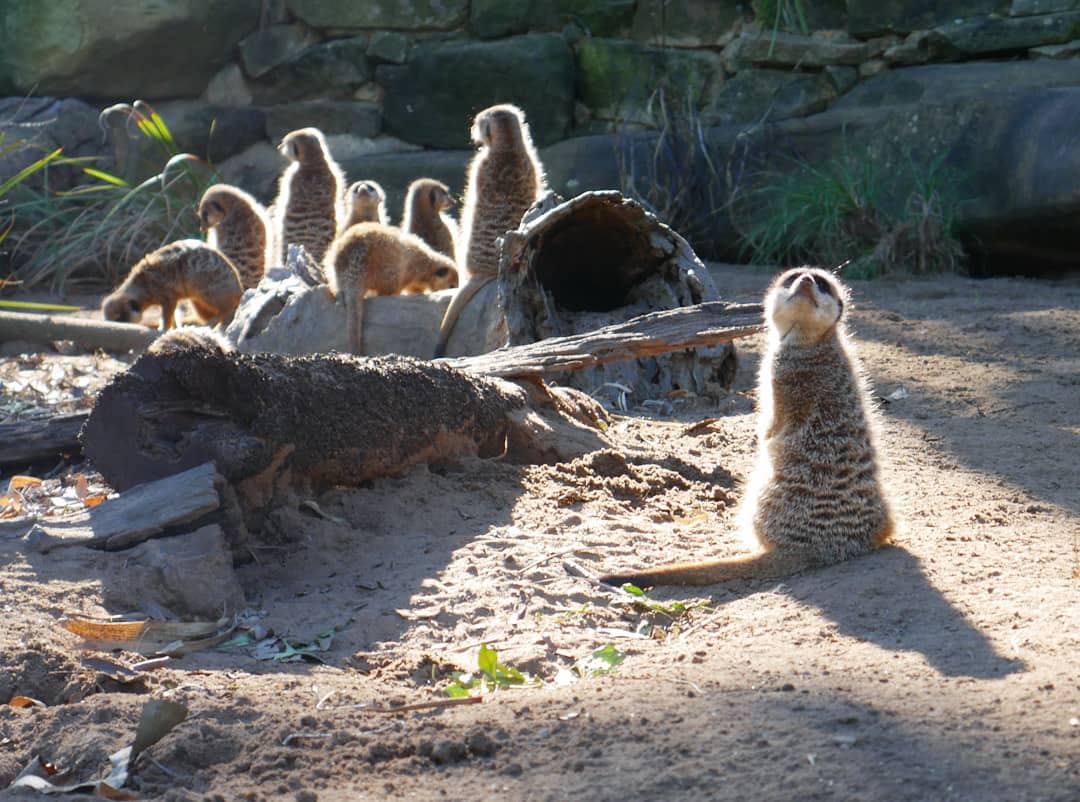 19. Powerhouse Museum
You can find this museum in the CBD and upon visiting it for the first time, you may find it extremely fascinating. This museum is a "Museum of Applied Arts & Sciences". The Powerhouse Museum has a diverse collection encompassing all sorts of technology including decorative arts, science, communication, transport, costume, furniture, media, computer technology, space technology and steam engines. You can learn more about the culture, the history, and the lifestyle of Australia and much more here.
20. Art Gallery of New South Wales
Near The Royal Botanic Garden, you'll find the Art Gallery of New South Wales. There is some contemporary art from European masters and Asian artists as well. The Gallery contains one of the largest collections of Aboriginal art in Australia. There's no entrance, but some temporary exhibits may require a small fee.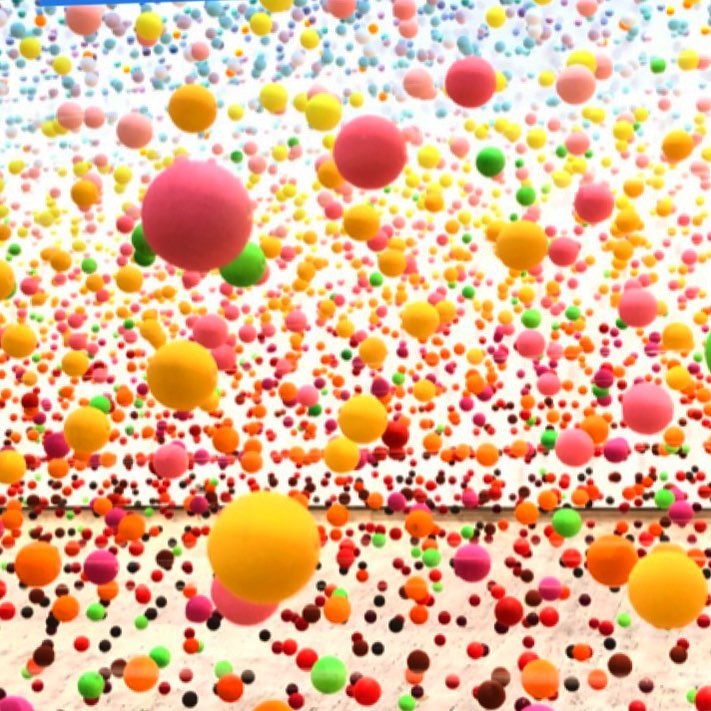 21. Hyde Park
In the middle of the busy CBD, you can find Hyde Park which was named after London's Hyde Park. It provides a really nice and peaceful break from the hustle and bustle of city life. All around the park you'll find interesting statues and monuments including the famous Archibald Fountain. Or you could just enjoy sunbathing in this wonderful park which is perhaps the oldest in Australia.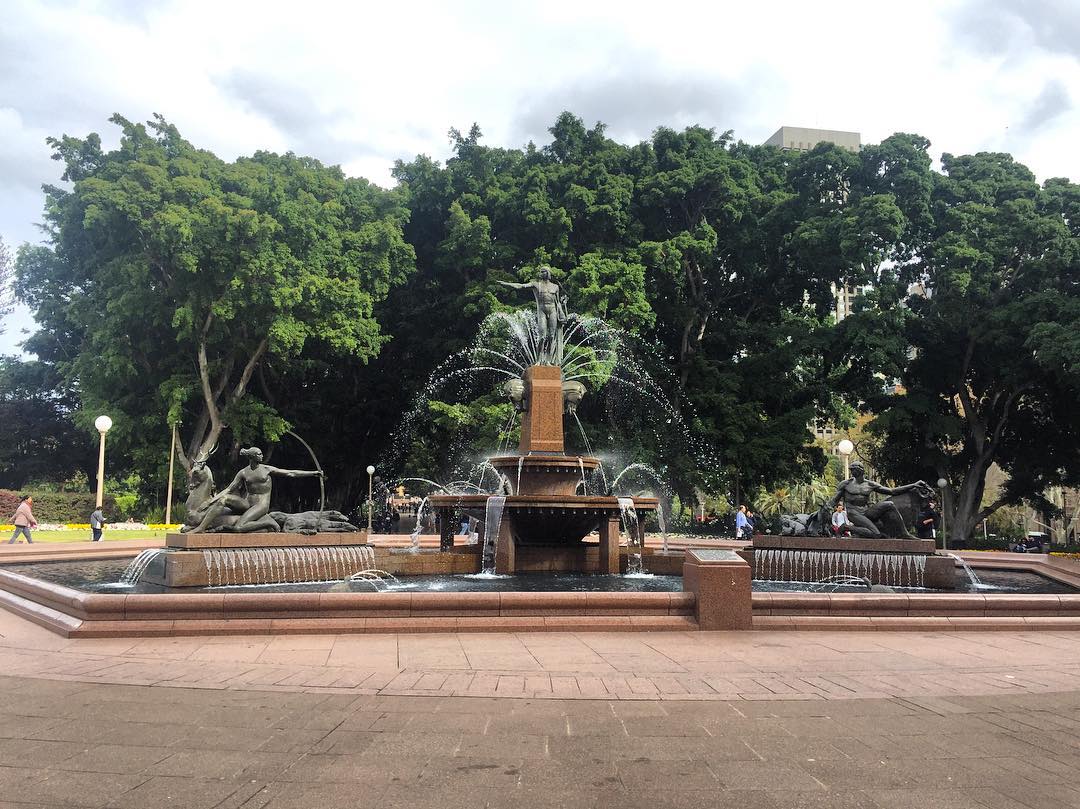 22. George Street
Residing in the CBD, George Street is the oldest street in Australia and many old buildings are still found here. The street is about 3 km long and connects a number of the city's most important buildings and precincts. It begins in the north end of Sydney in The Rocks and extends to the southern end of the city. There are lots of building here for you to see. But make sure you check out the Town Hall, St Andrews Cathedral and The Strand Arcade for a mix of architectural styles.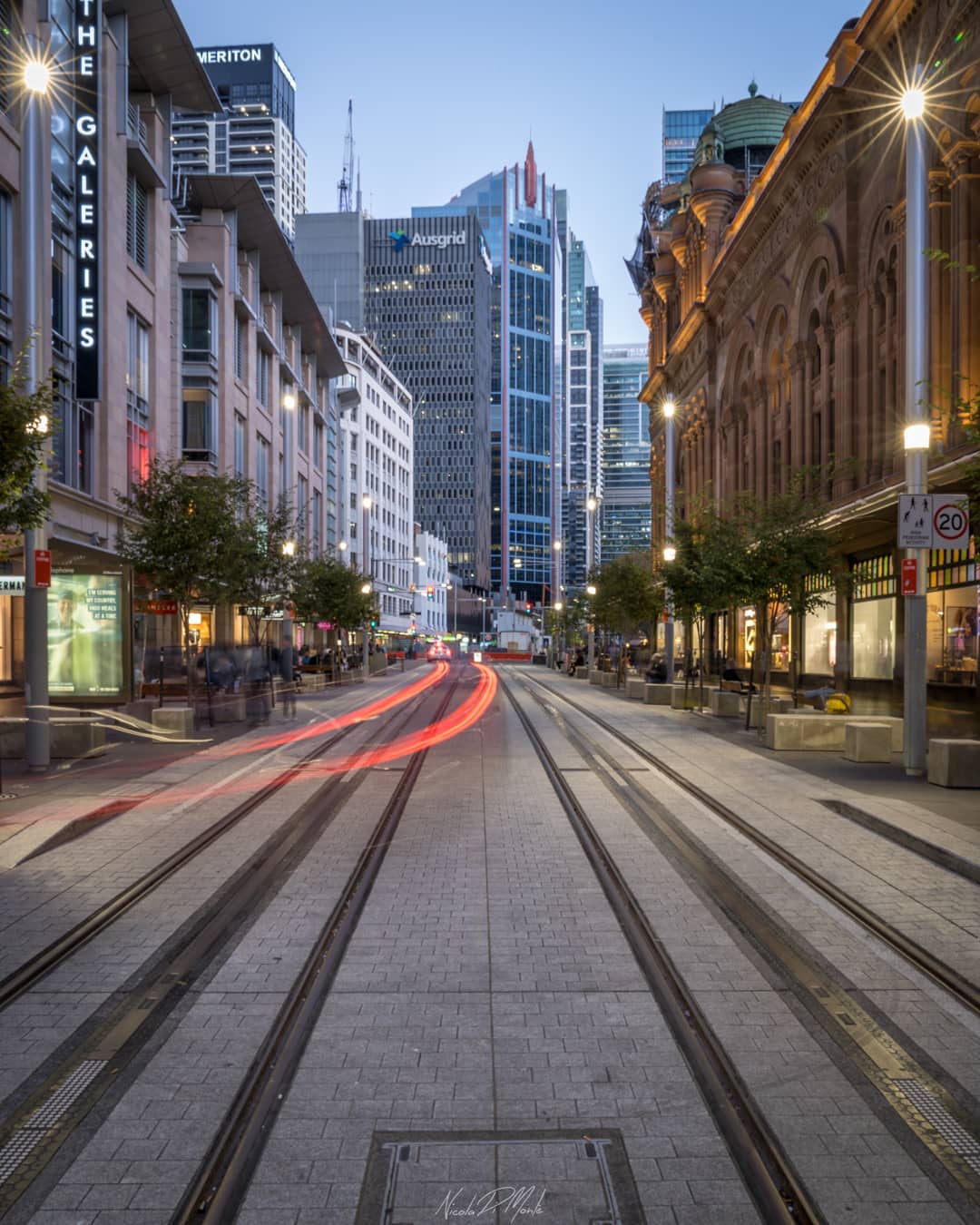 23. Ku-ring-gai National Park
30 Kilometers North of Sydney is the Ku-ring-gai National Park, a place holding a lot of history. It's a protected area of coastline, rainforest, and bushland. Here, you can check out the views at West Head lookout. Or visit Barrenjoey Head Lighthouse, and maybe even go kayaking. You can also learn more about the local history.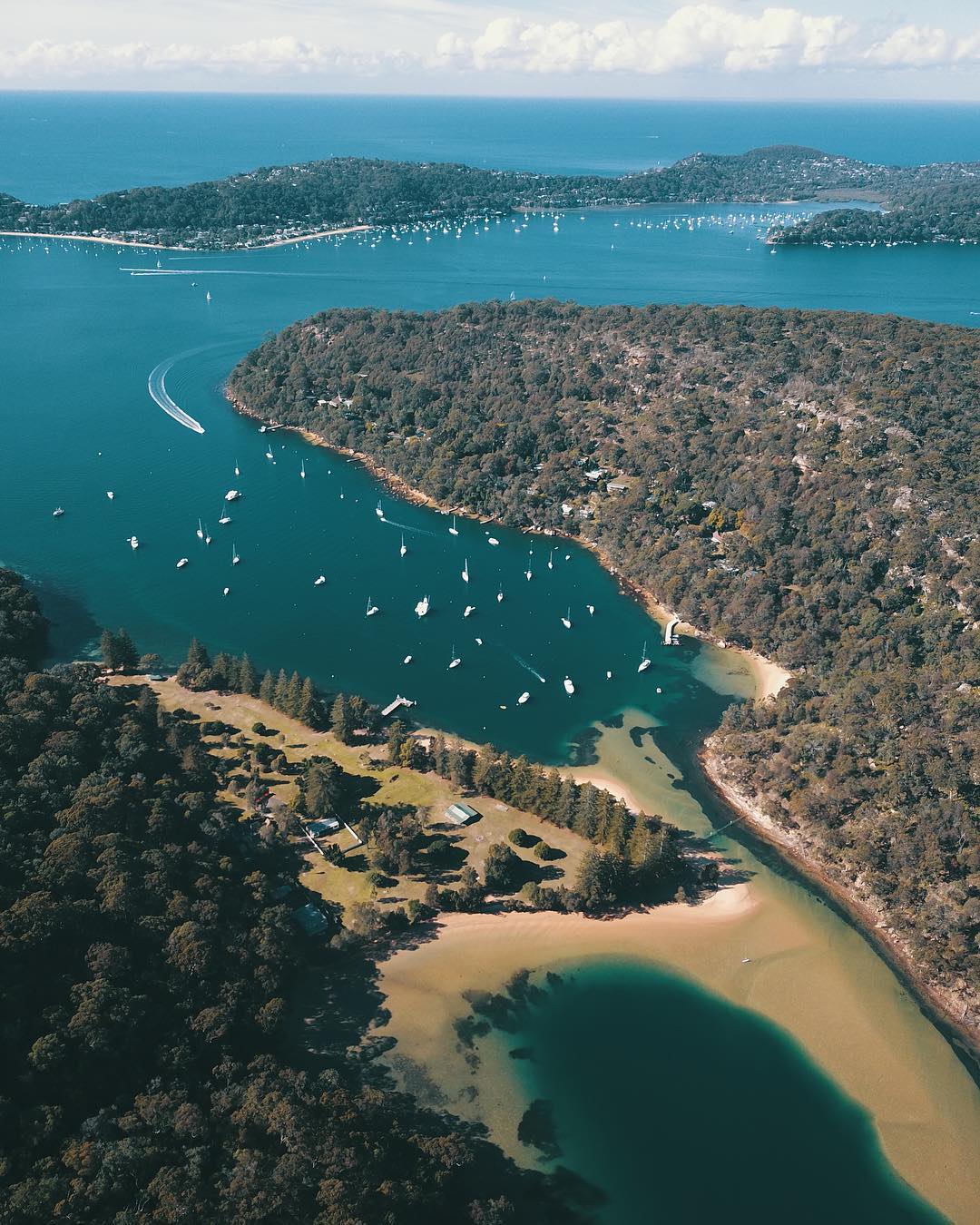 24. Luna Park
For this attraction, you don't really have to get into the park. The must-see thing here is actually its entrance. The gate at the entrance of the park has a certain freaky feel to it. But if you want to you can go inside. It's one of two amusement parks in the world that are protected by government legislation. Several of the buildings here are listed on the Register of the National Estate and the NSW State Heritage Register. People often use the park as a filming location for movies and television shows.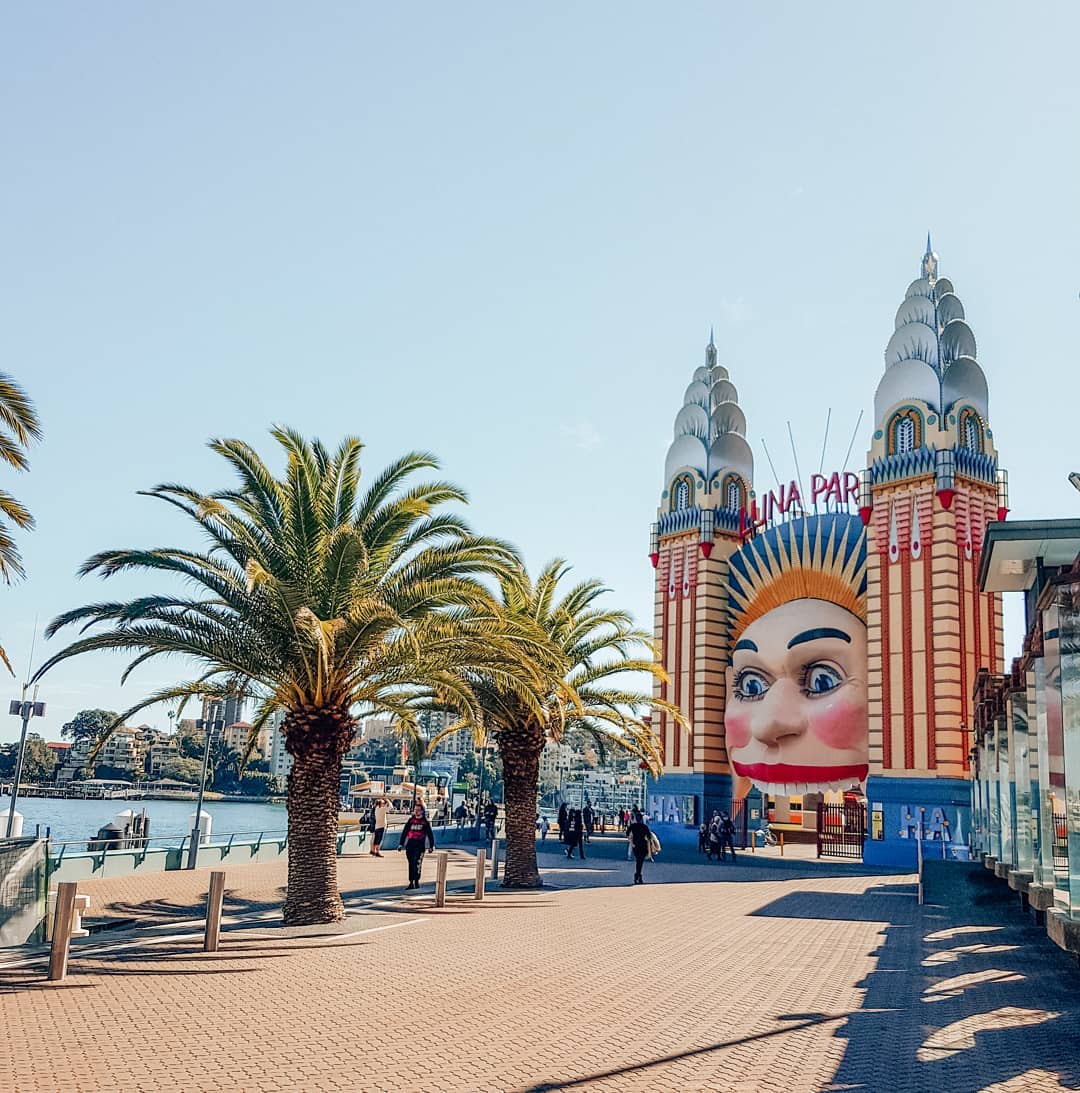 25. St. Mary's Cathedral
Facing Hyde Park is the St. Mary's Cathedral. This place is a symbol of the beginnings of the Catholic Church in Australia. The place is also the seat of the Archbishop of Sydney. With twin spires on one of its ends, the building was modeled on Lincoln Cathedral. Its front reflects the design of Notre-Dame in Paris. Making it a landmark from every direction.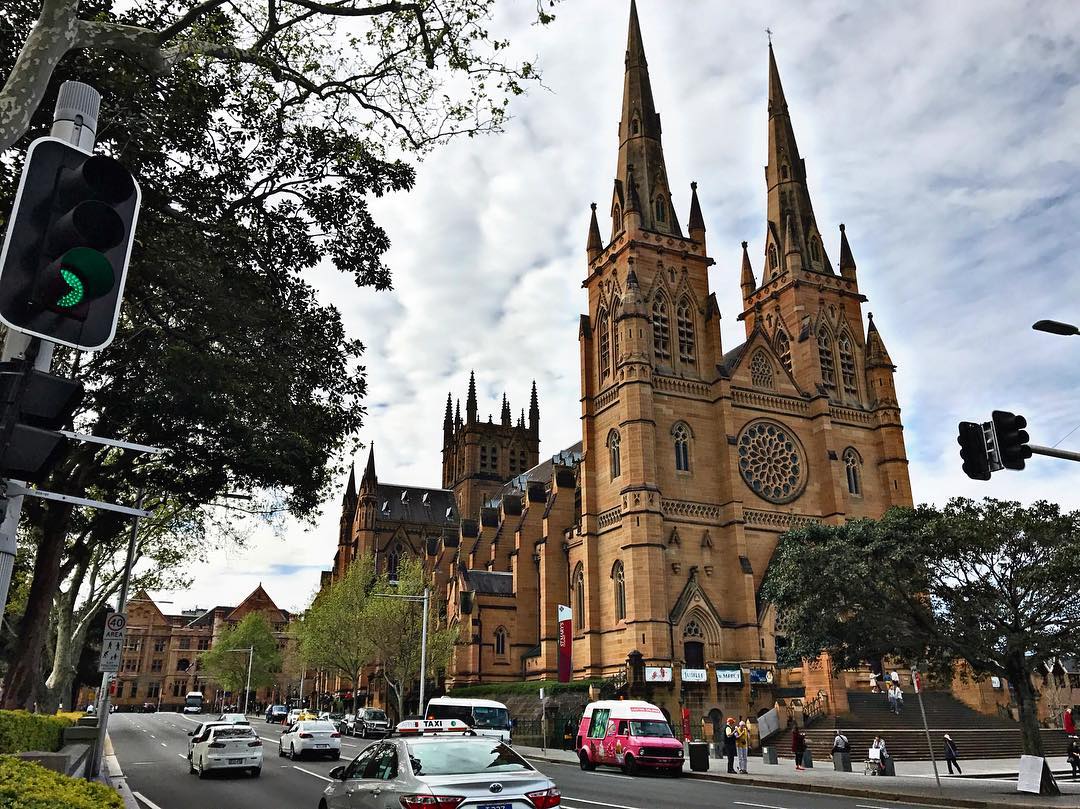 26. Macquarie Street
This street was once Sydney's most fashionable street. Macquarie Street extends from Hyde Park at its southern end to the Sydney Opera House at its northern end. Macquarie Street is named after Lachlan Macquarie, an early Governor of New South Wales. Among the buildings commissioned by Macquarie, Hyde Park Barracks and St James' Church were preserved. The two buildings face each other across Queen's Square, at the southern end of Macquarie Street. If you want to get to the opera house from Hyde Park, walk down this street may be a great experience.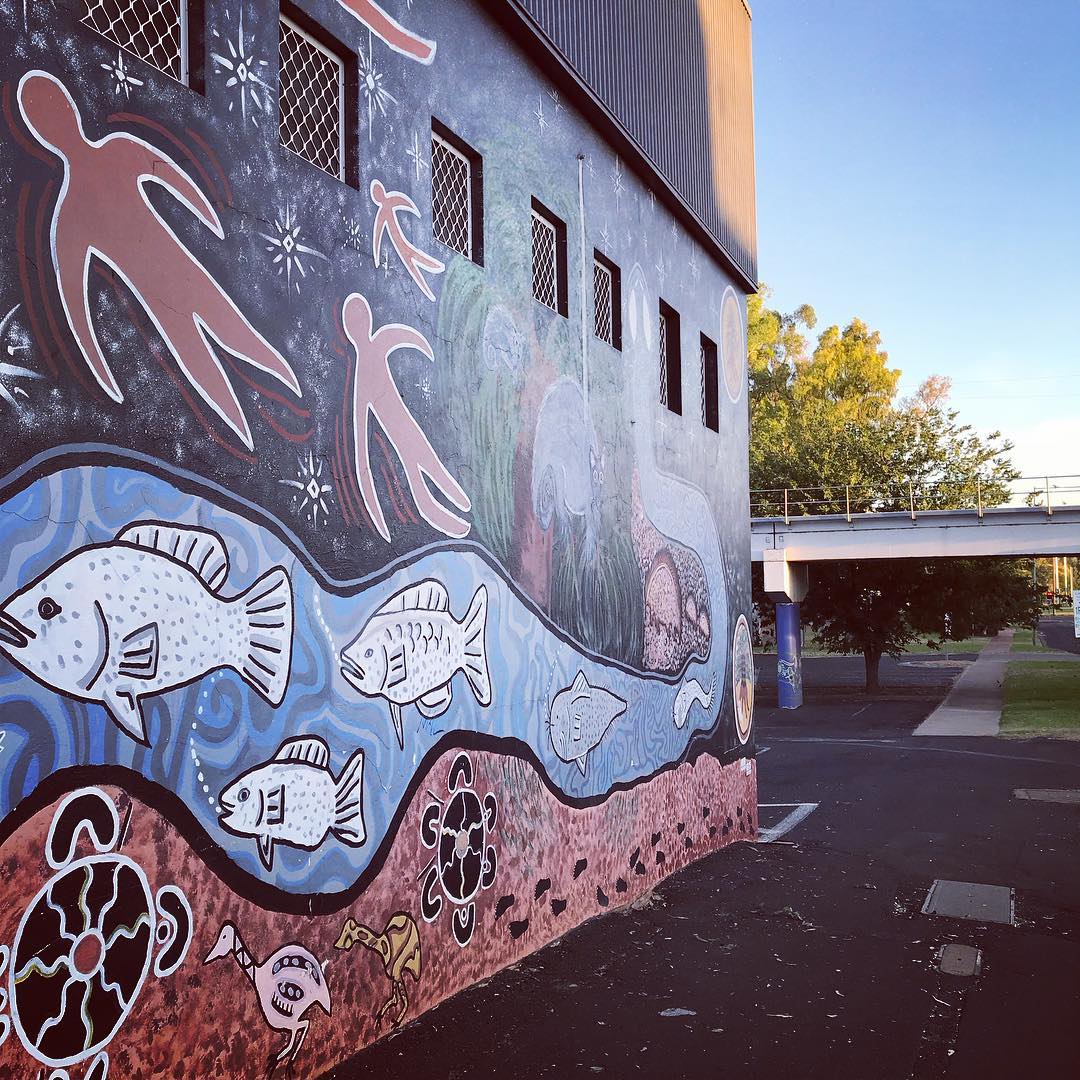 27. Kings Cross
About two kilometers east of the CBD lies Kings Cross or "The Cross" as locals call it. This place is Sydney's multi-faceted red light district with an interesting past. Around 1920, it was an artistic quarter until it became a popular place for beatniks during the 50s. With its less than savory reputation at night, during the day, it wears a different face. Backpackers from hostels around gather to dines at cafes, boutique hotels, and trendy restaurants. Find the large Coca-Cola billboard at William Street and Darlinghurst Road. The locals called it "Gateway to The Cross".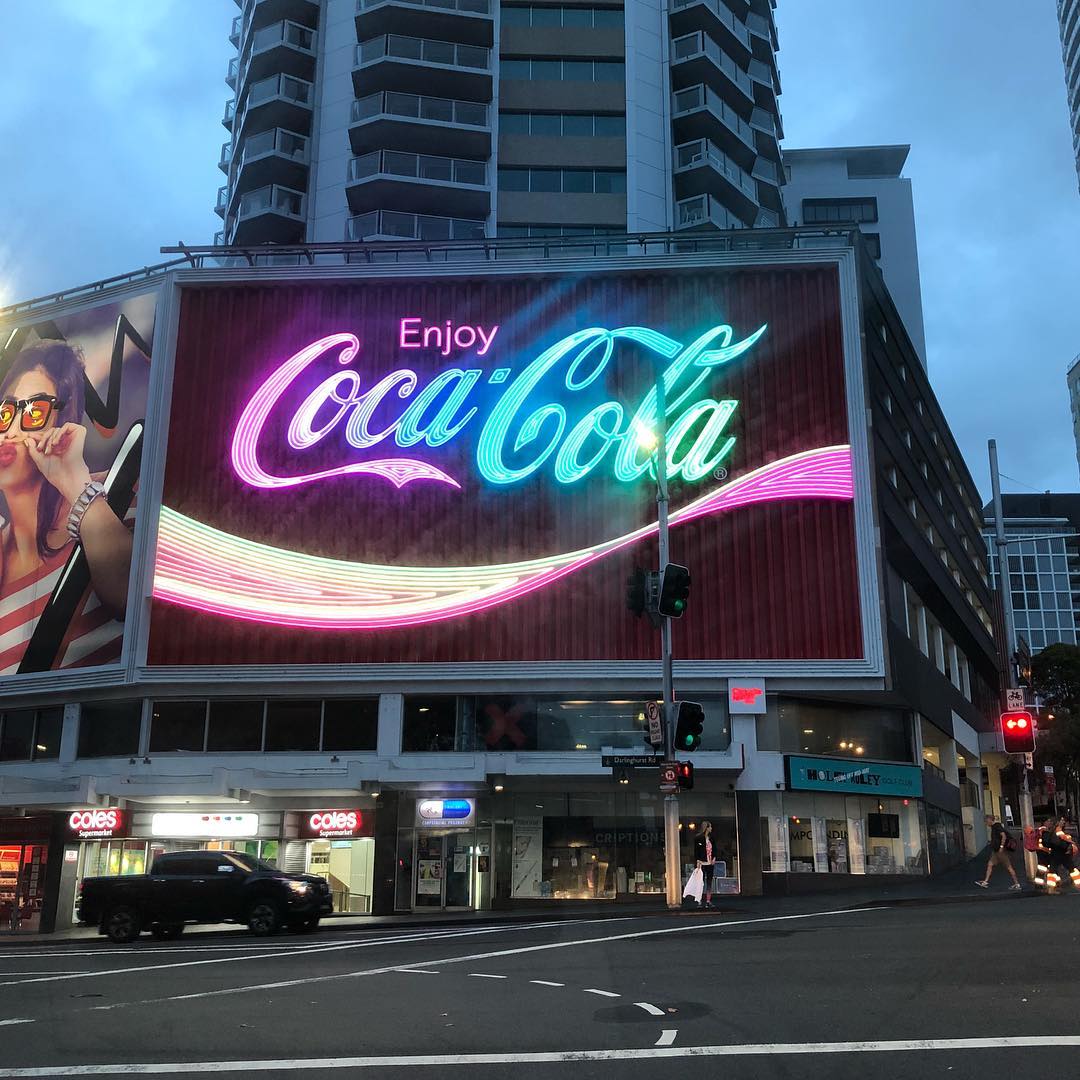 28. Chinatown
Sydney's Chinatown is a mix of Chinese restaurants, Japanese sushi, and Korean barbeques. This area contains shops for everyone from Asian trends to designer brands and tourist shops. The Friday night market is a feast for the senses with everything from dim sum and Vietnamese pho to teppanyaki. Make sure you give this place a visit.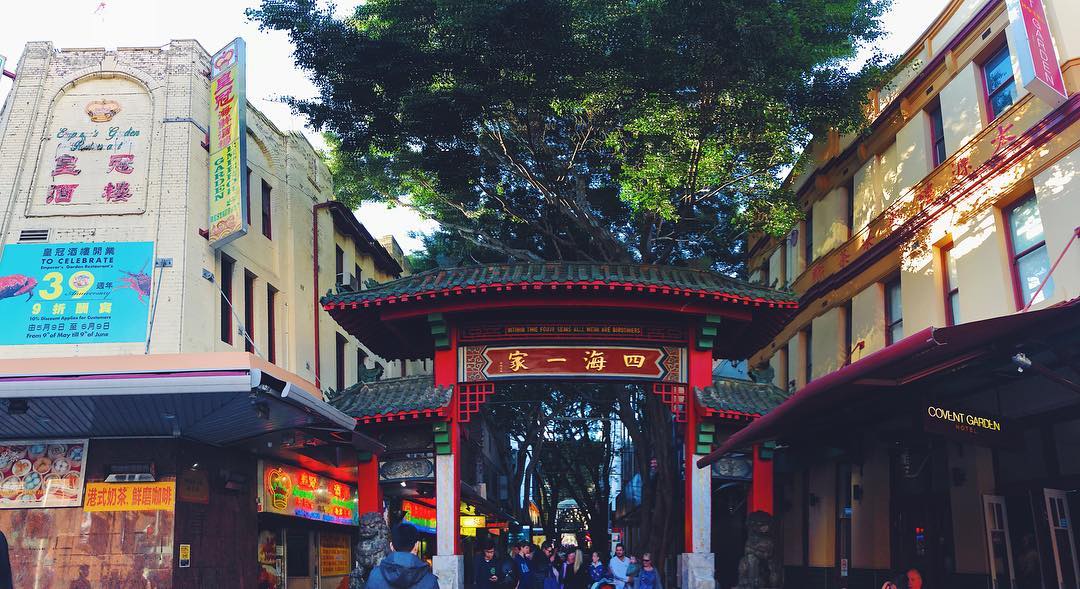 29. Botany Bay
Just a bit south of Sydney you'll find Botany Bay. This place was made famous from Captain Cook's landing in the 1700s. Its name was inspired by a large number of plants found here. It just takes a 50-minutes drive to get here from the CBD. But this place is definitely worth it, the scenery is breathtaking. You can also explore the aquatic life by scuba diving or snorkeling. Or you can just find a quiet place to have a picnic. No matter what you do here, I'm sure it'll all be worth it.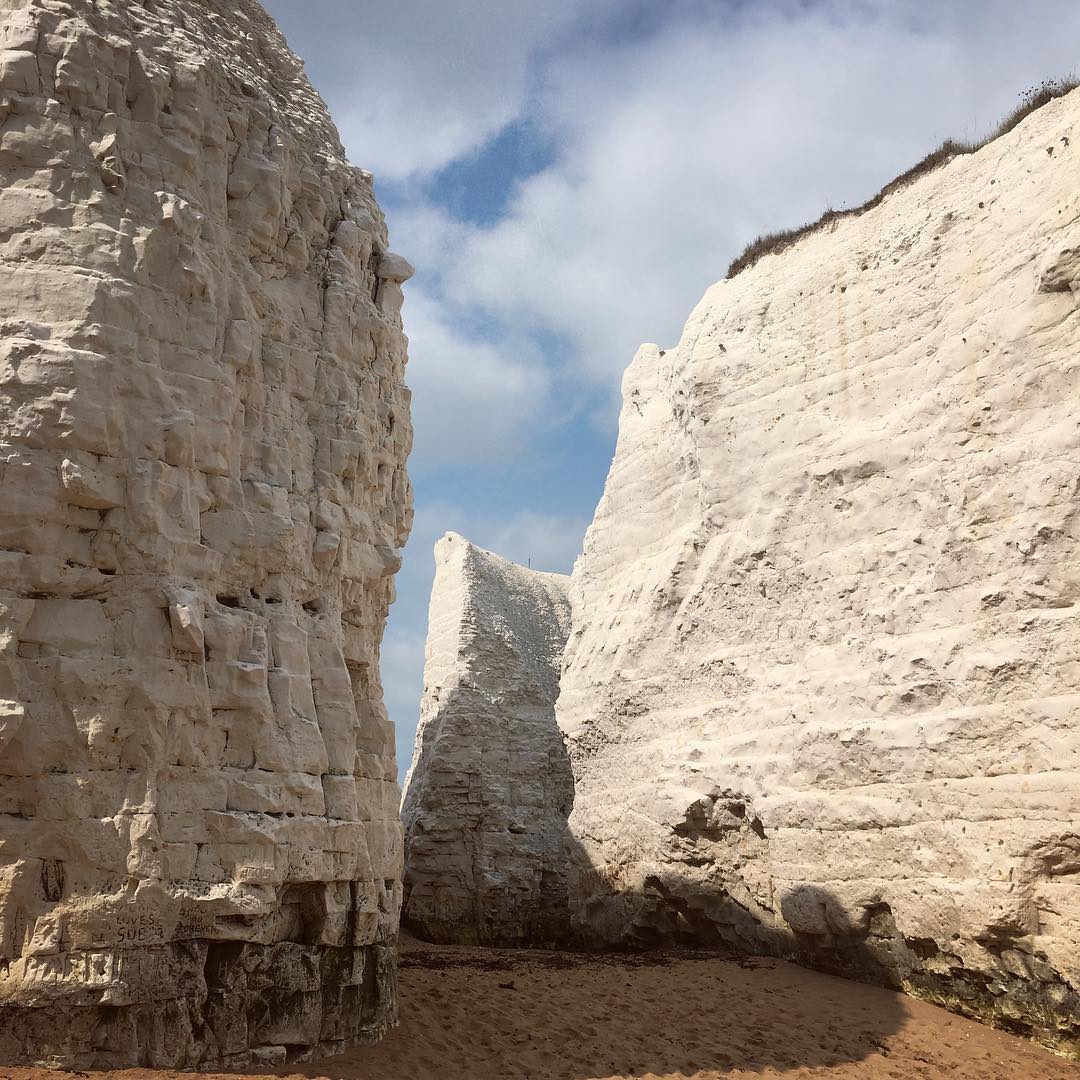 30. Parramatta
This place is a multicultural suburb in Sydney and also a rising art and film scene. You can find numerous trendy bars, restaurants, and cafes here. There are also walking and cycling paths and historic sites along the river. This area is great if you're into art and history, definitely a Sydney must-see. Best things to do here include visiting galleries and historic sites, check out restaurants and cafes.