20 Must Try Foods in China town Bangkok aka Yaowarat
Bangkok isn't just famous for its amazing sightseeing views, but also for its incredibly flavorful food, especially in Chinatown Bangkok, locally known as Yaowarat. Chinatown Bangkok is one of the most vibrant streets in Thailand and home to the world's largest Chinese communities outside of China, which explains the amazing street food they have over there. Chinatown Bangkok goes beyond what people usually think about in a tourist attraction, it is a place where you would spend a hundred percent of your time devoted to tasting food. Here is the list of 20 must-try foods in Chinatown Bangkok.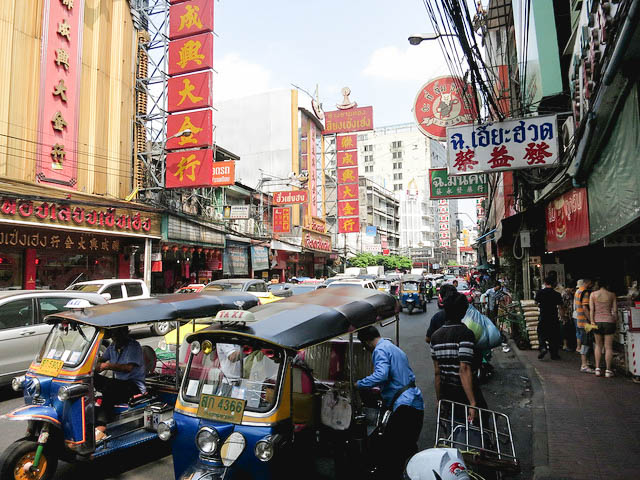 Taste all these delicious dishes and explore amazing things to do in Bangkok with Inspitrip now! And what else to expect? We'll go on a food tour by a tuk tuk
1. Oyster Omelet/ Hoi Tod.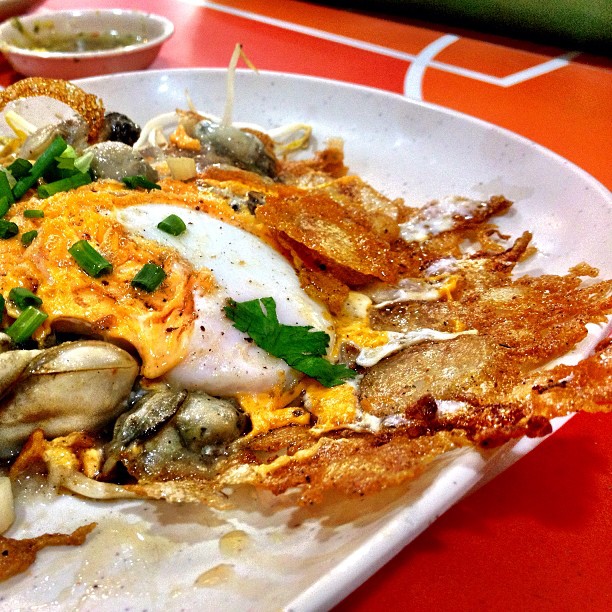 You can find this dish everywhere in Thai restaurants but getting Hoi Tod at Chinatown Bangkok will give you a taste that cannot be found anywhere. The dish comes with two choices. You can either order a regular omelet or a super crispy omelet, and the majority customers seem to like the super crispy version better. Although Hoi Tod is a very simple dish, preparing ingredients for this dish is the one special thing that only the person who owns the restaurant in Chinatown Bangkok knows best, which is the key to success for this dish.
2. Chinese desserts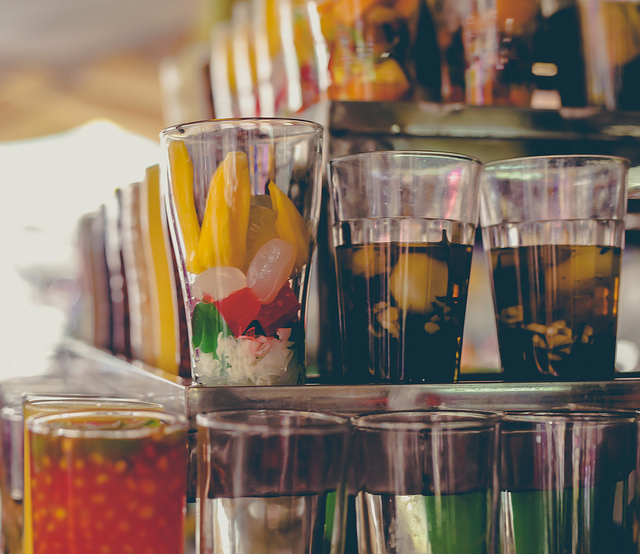 Visiting Yaowarat would be incomplete without a Chinese dessert from a sweet cart. Fruits, red beans, black beans, coconut shredded, soymilk, all kinds of syrups, multicolor jelly,… You name it. The most common dish which most tourists usually try is "Bua Loy Num Khing." These are rice balls stuffed with black sesame and served with a very hot and sweet ginger sauce. Aside from this dish, you can basically choose anything on the cart to create your own mix.
3. Ba Mee Jub Kang aka Thai Style Wantan Mee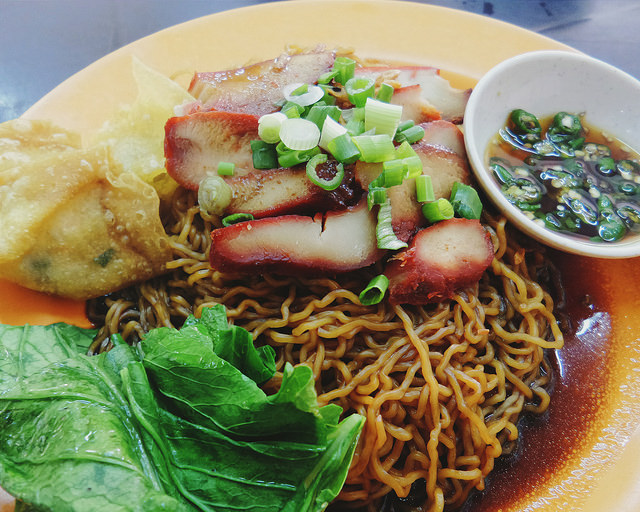 Ba Mee may look as simple as other Bangkok street food you can find anywhere, but this simple noodle dish is served with a handful of pork and mustard greens with a story to tell. "Ba mee" means egg noodles, and "jub kang" means worker, people who do blue collar jobs such as delivery men, drivers, custodians, construction workers, etc. Essentially, this dish was "invented" to serve those workers. And as a person who has a blue-collar job needs a lot more energy than a person who works in an office, there is nothing better than a big bowl of egg noodles and meat.
4. Chinese Roast Duck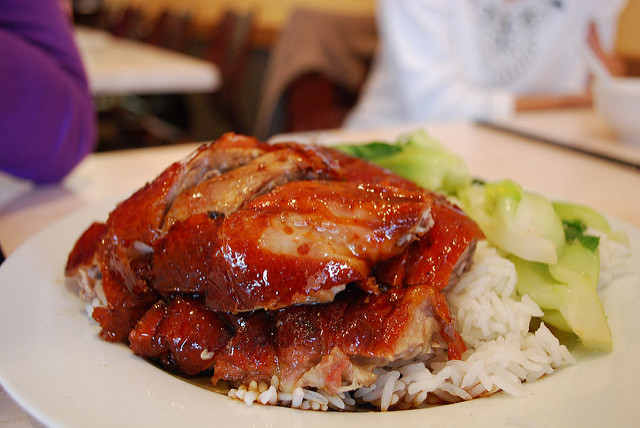 If you have been to a Chinese restaurant somewhere in a western country, you've probably seen Peking Duck and Pancakes, this is a very common dish in every Chinese household. But I bet you haven't tried the street style version of it yet. Anything can happen at Chinatown Bangkok, they can transform a fancy dish into a street food style dish, but the flavor is still the same or even better. The dish comes with rice as the base, and on top we have the roasted duck in hoisin gravy with soy sauce and ginger. This is such a typical Chinese dish that you have to try while in Chinatown Bangkok.
5. Durian Sticky Rice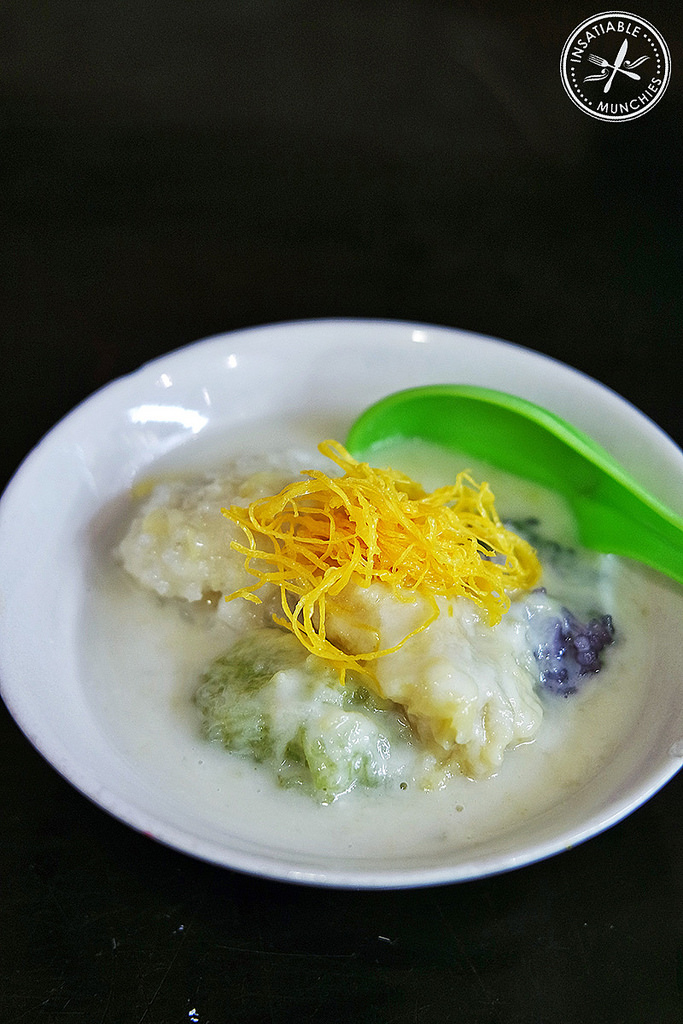 Well, let's be honest that durian isn't for anyone, but man, the fact is that you cannot get durian anywhere else but Asia. Besides, this is durian sticky rice, not plain durian. So why wouldn't you give it a try? This dish has a small amount of durian which has been "cooked" in a way that I have no idea how, but it does take away somewhat of the strong smell coming from durian, sticky rice with coconut cream soup. Anyway, durian sticky rice isn't a must try dish but it is worth the try, and this Bangkok food is something you can only find around Asia country, so why not?
6. Khao Kha Moo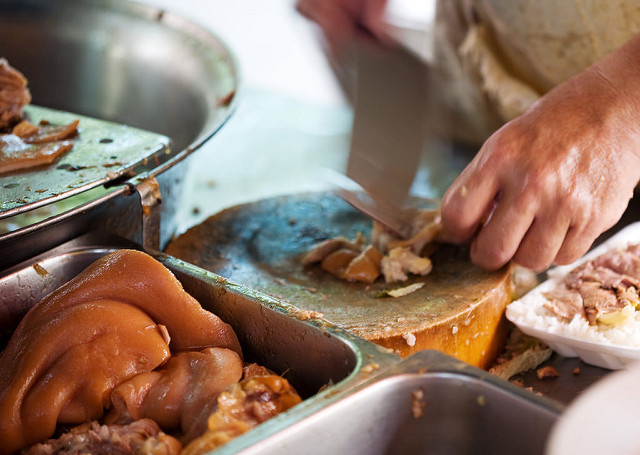 If you are in Bangkok Chinatown, not trying this disk would be your greatest regret. You know you are at the right spot for this dish if you see cauldron – like pot of shimmering pork legs and boiled eggs. Khao Kha Moo is served with pork leg, rice, and pickle greens; a flavory pork legs spice up with some sour taste from the pickle has created a perfect dish.
7. Guay Jub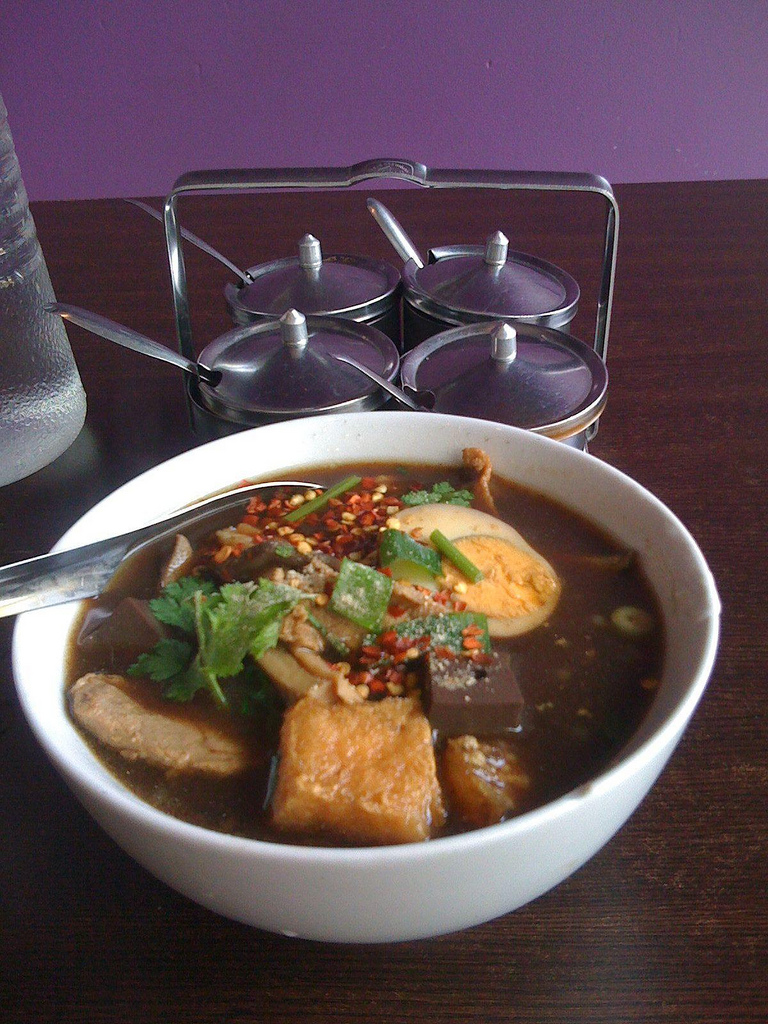 This noodle roll can only be seen at Bangkok Chinatown, so it is going to be a must try for you. The noodles are chewy and tender, the broth is flavorful and the pork is crispy.
8. Grilled banana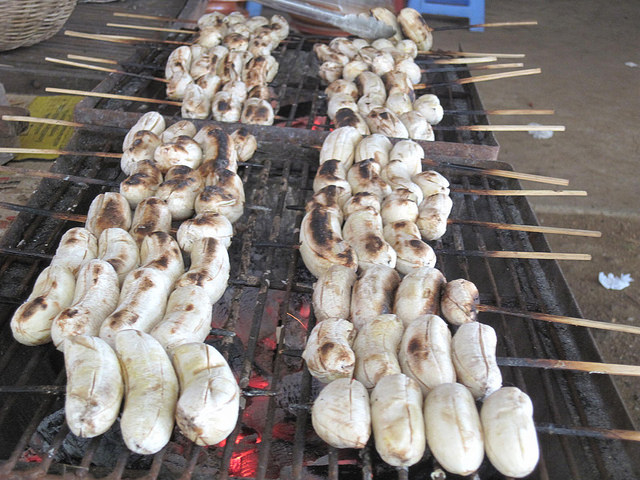 A lot of tourists have come across deep fried banana, but not many have seen grilled bananas. It is unique, cheap and simple, who wouldn't give it a shot?
9. Stewed Goose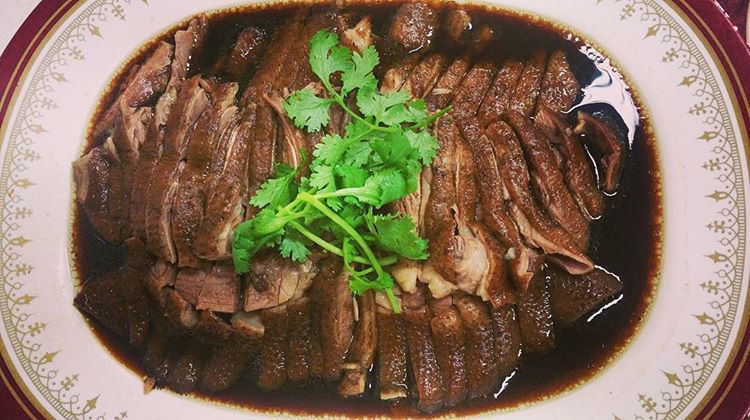 The goose is slow – cooked for hours, and served with cilantro, some goose blood cut in cubea, and rice. It is not only a local favorite dish but tourists who comes to Chinatown Bangkok enjoy the dish too.
10. Heng Dee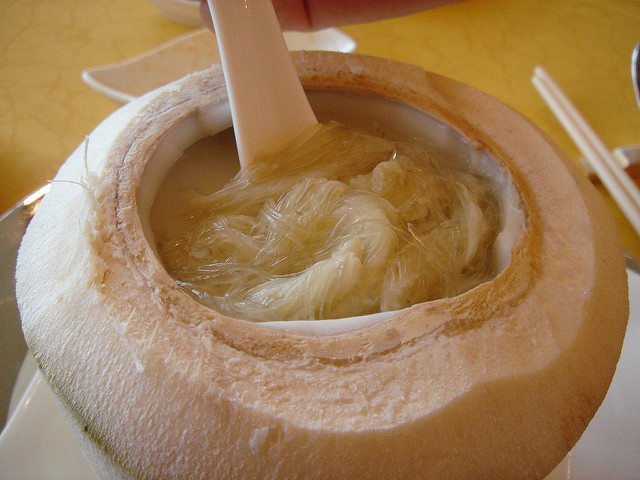 When you are at Chinatown Bangkok, trying Fish Fins and Bird's Nest are a must, especially if you come from a western country. This used to be a dish that was made only for royal and extremely rich people because of the scarcity in supply and its value in terms of nutrition.
11. Chinese Chive Dumplings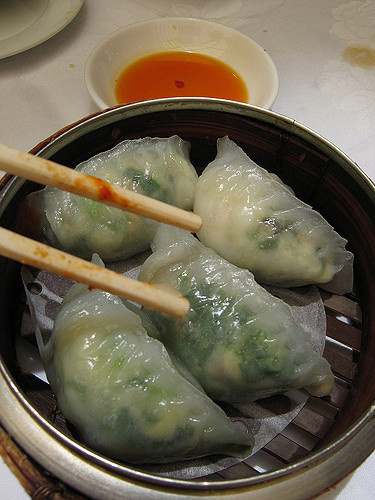 The dumpling is cheap and worth every penny you spend. Prices hover usually around $1 for 5 dumplings, I would say that is extremely cheap!!
12. Chestnut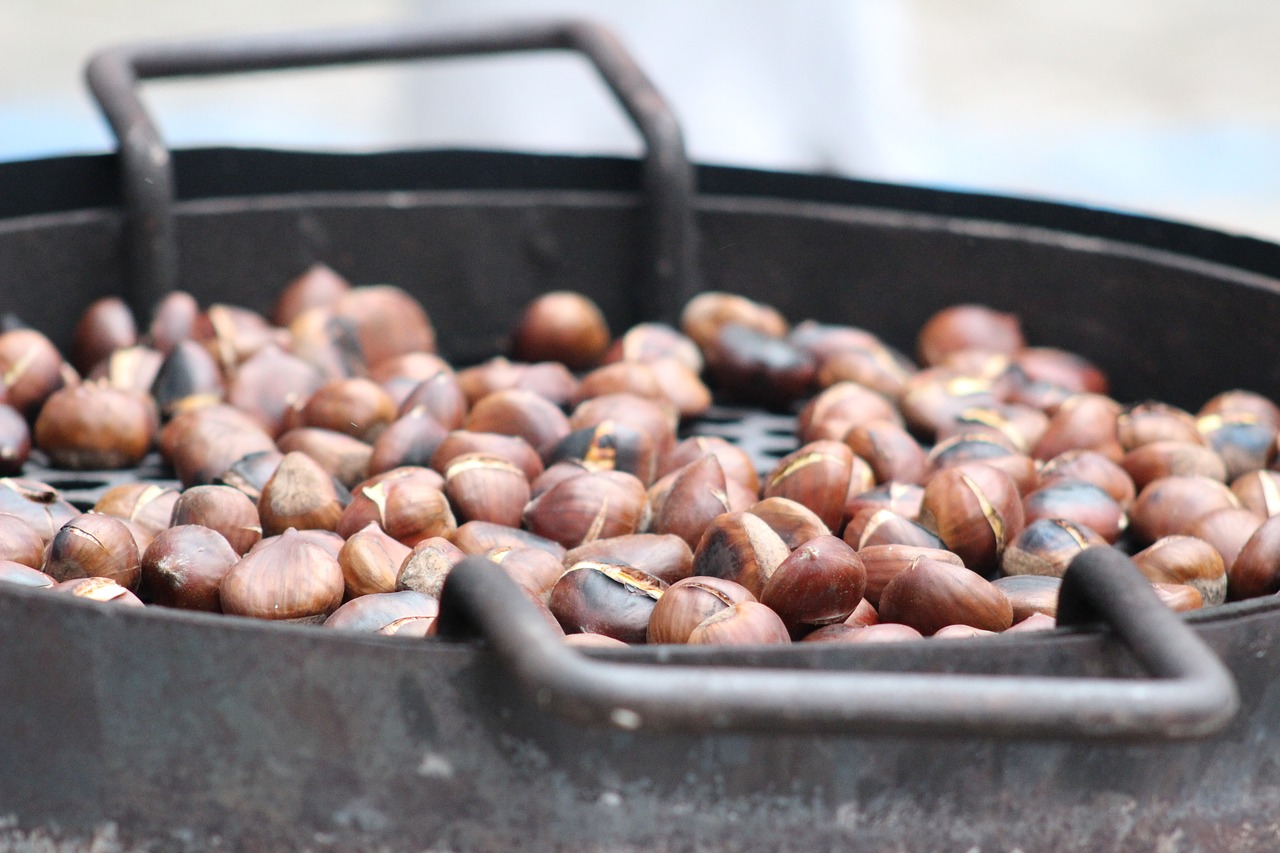 A snack that could not be missed while you are in Bangkok Chinatown. There is something about this chestnut that always attract people, although it is a really simple snack. So check it out guys, help yourself answer why people love this snack so much!!
13. Panda custard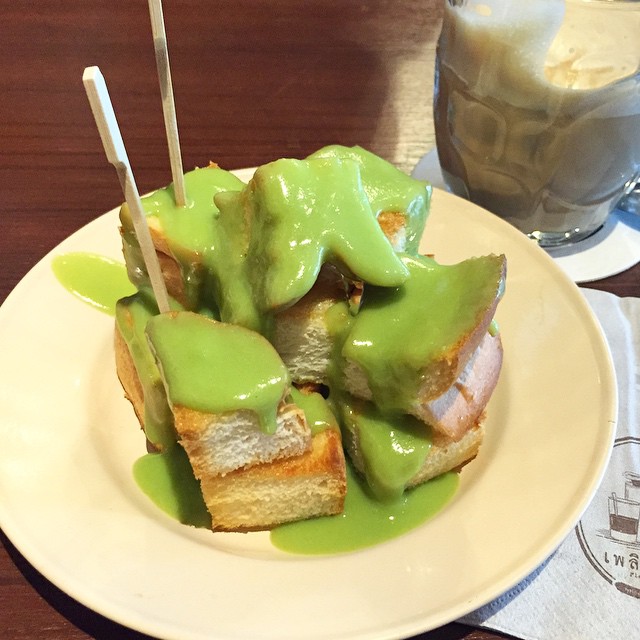 This is an interesting dessert dish worth to try while in Bangkok Chinatown. Don't be afraid when you find out the custard inside is different with each purchase, this is due to the age of the pandan leaves which are used to make the custard.
14. Fresh Juice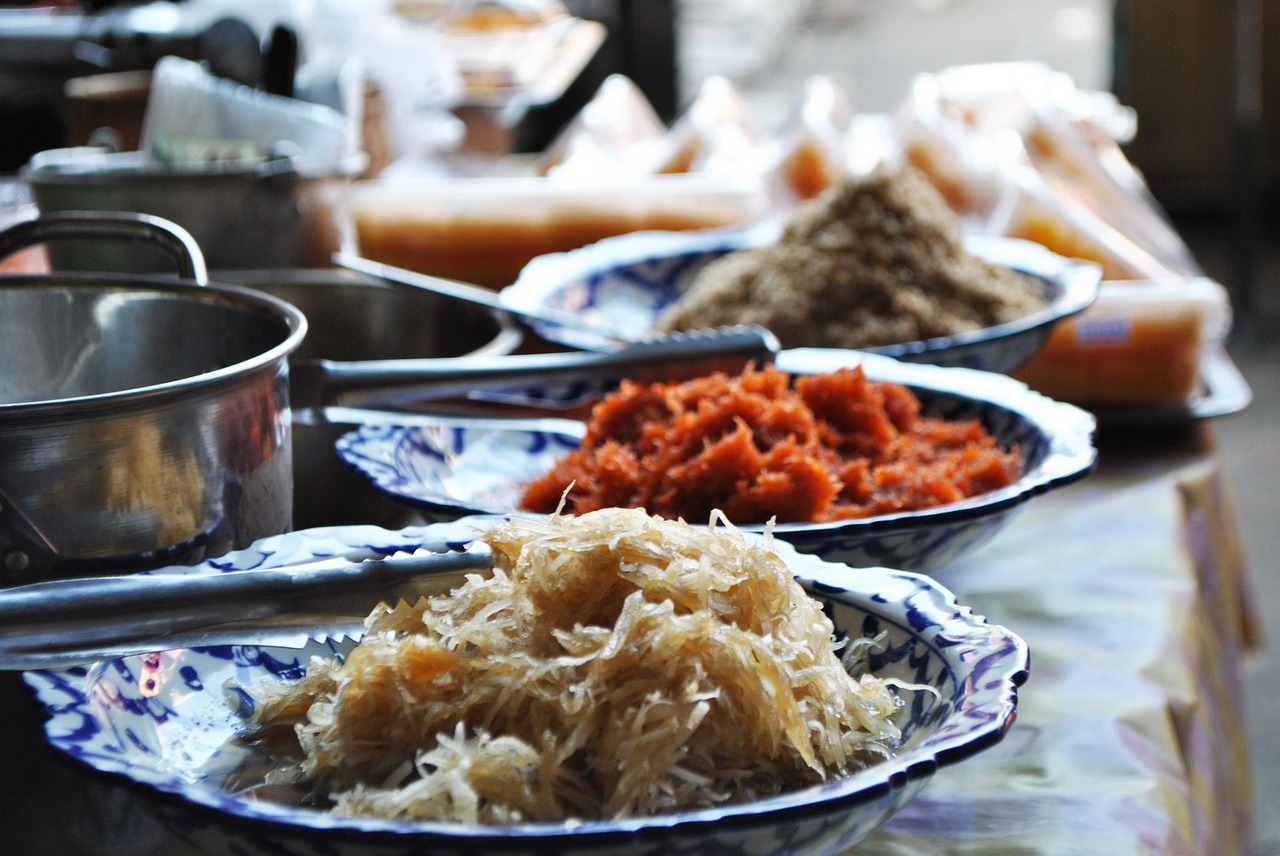 I am talking about "fresh" like really fresh here, something you just picked up from the tree in the morning. With B60-100, you can get yourself a fresh bottle of orange juice. It is cheap and it benefits your health, so why not?
15. Hoi Jor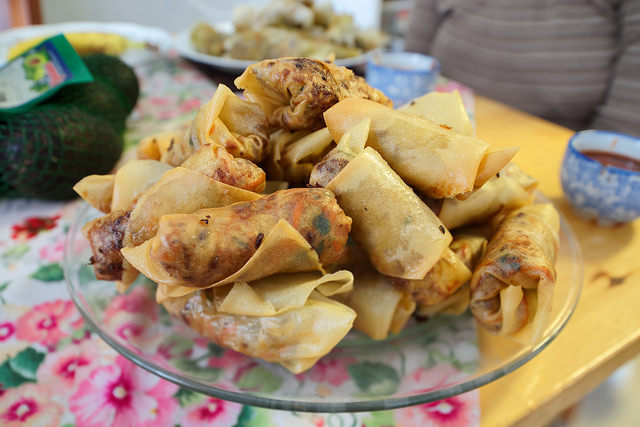 Hoi jor aka fried crabs/ shrimp meat rolls. This dish is somewhat similar to spring roll, but with a substitute of seafood meat. The dish tastes amazing with pickles, so get that too whenever you are trying this version of spring roll.
16. Ku Chai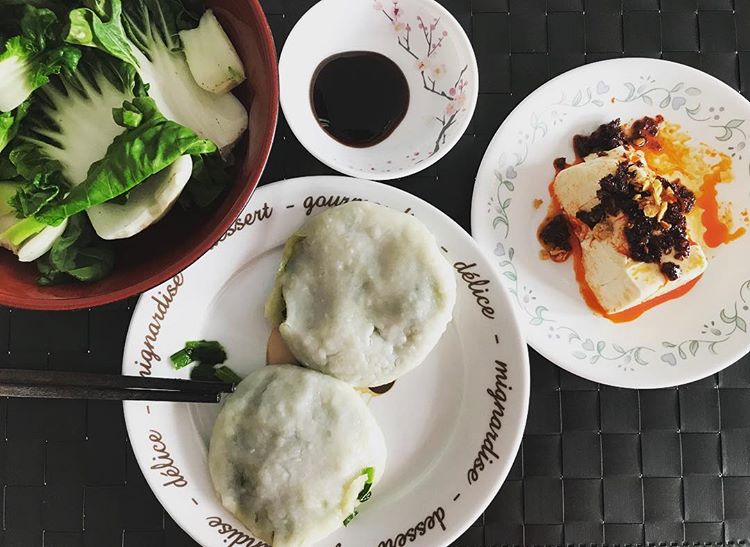 Ku Chai is fried pancake with chives. It's just like your normal pancake but crispier and tender, plus chives in the dish. I would call this the Thai version of the pancake .
17. Satay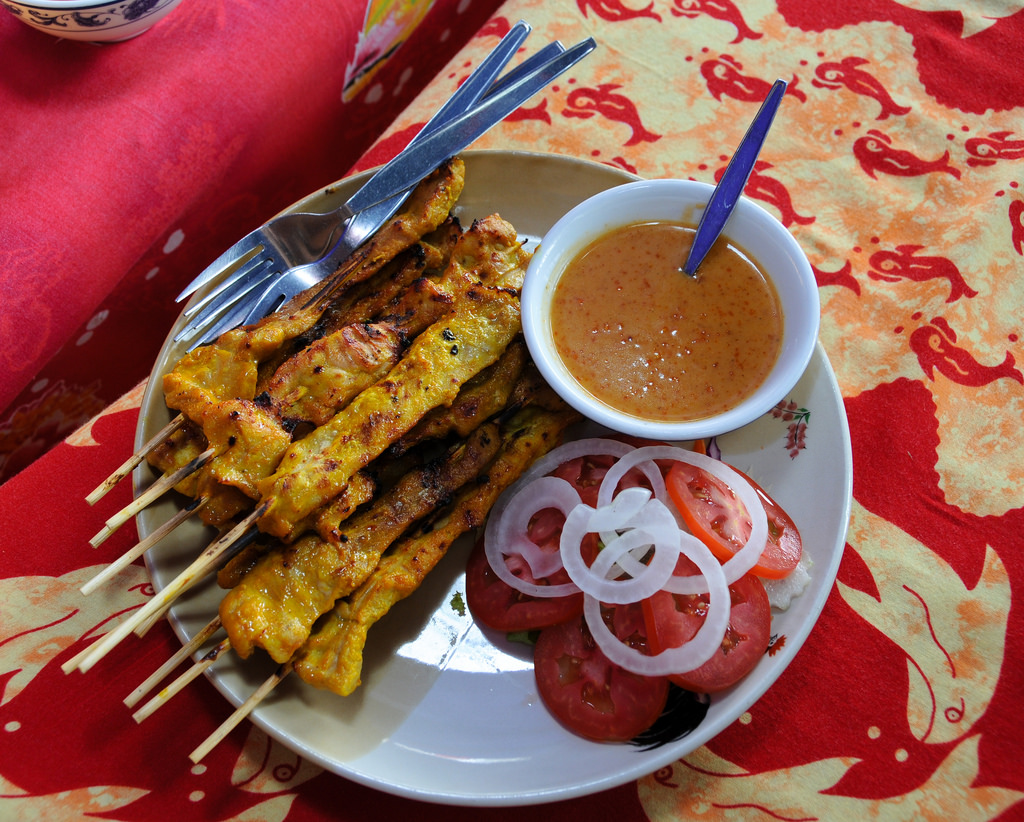 Satay is famous all over South East Asia. It is simply a meat skewer. Doesn't sound complicated but in fact, it has a pretty complicated marinating process for this dish. Usually, the two main ingredients they use to marinate the meat are coconut milk and turmeric, but there are secret ingredients to satay which is what causes the variation in the region, and even among the city.
18. Chwee kueh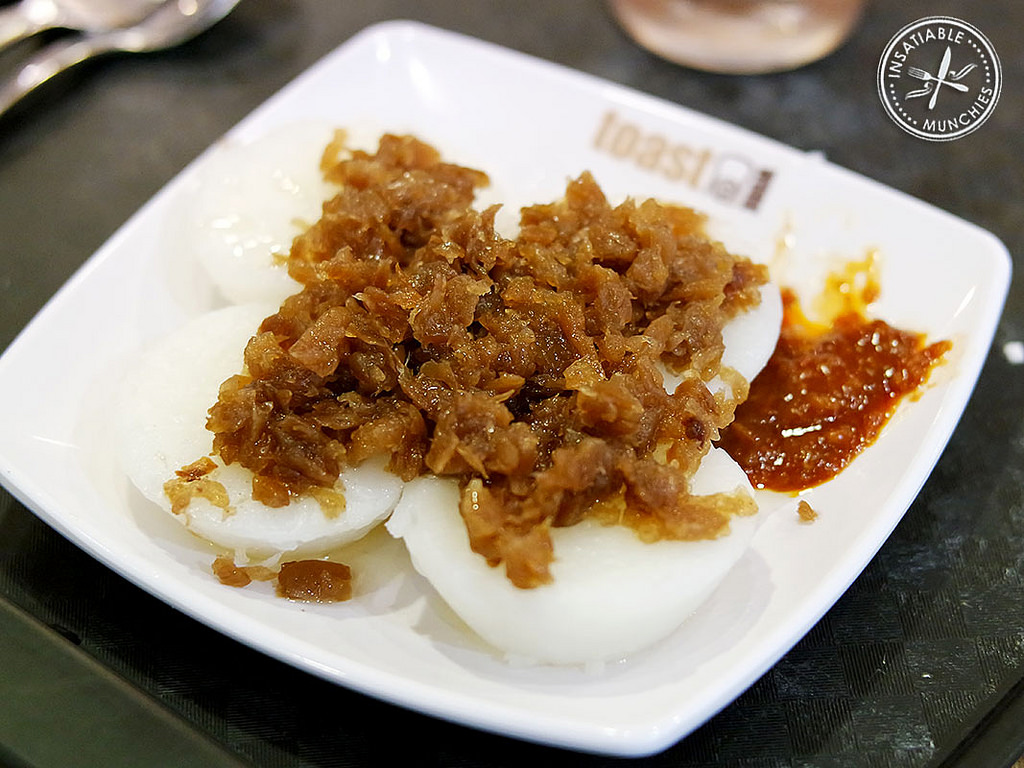 This dish is steamed rice cake and usually served with radish on top and chili sauce. The dish has it own unique flavor that you gotta try to really "feel" it yourself
19. Thai Curry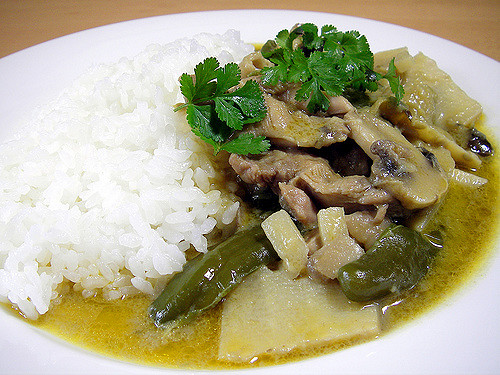 It would be wasted if you were in Thailand, especially Bangkok Chinatown – kingdom of food --  and not try a Thai curry. A bowl of Thai curry will give you a taste of creaminess but not too much, and the smell of coconut will definitely lure your sense of taste.
20. Thai iced dessert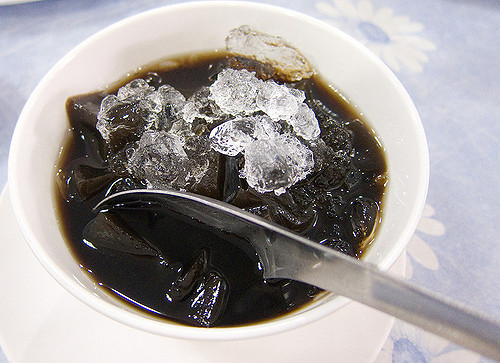 Let's end this list with sweetness. Thai iced dessert has sweetened yam, lotus root served with water chestnuts. This dessert isn't only giving you the sweet taste but it also good for your health.