2 weeks in Vietnam - What you have to see
Vietnam is a popular tourist destination because backpackers can find so many things to do. By immersing yourself in Vietnam's culture and history for two weeks, you'll have unforgettable experiences. After the 'open door' policy of 1986, Vietnam transformed from a poor country to one of the biggest emerging economies in Southeast Asia. Vietnam is no longer known only for its war history. While traveling from the north to the south of Vietnam, you'll be in awe of how the hustle-bustle and tranquil ambiance go hand-in-hand. Wi-Fi coverage in Vietnam is excellent and you can book trips and accommodation as you go along, as well as leave feedback on applications including Inspitrip and Alfie. Here is a two-week itinerary for your Vietnam trip.
1. Hanoi: the nostalgic capital you will miss so much!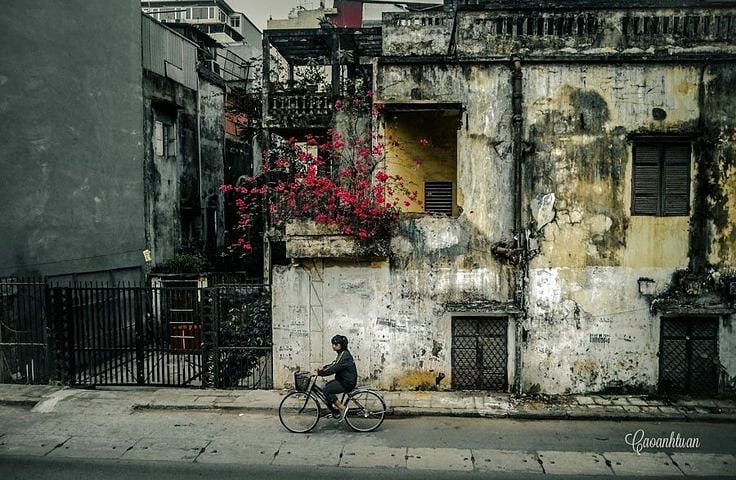 We depart from Hanoi, the capital of Vietnam based in the north. Hanoi is great for those who love nostalgic ambiance. Hanoi's Old Quarter started life as 36 streets named after artisan guilds selling traditional goods. This area is a must-see for any visitor to Vietnam! After 2,000 years of development, the 36 streets have expanded into more than 70. Here, the past and present meet and can find unique shops selling paper, flowers, jewelry and more. At night, there are many clubs and bars for a fun night out. Your Inspitrip tour guide will take you to highlights including the Temple of Literature (Vietnam's oldest university) and the Ho Chi Minh Mausoleum, where the president's body is embalmed and preserved. Visit these areas to soak up the history and culture of the capital.
2. Sapa: marvel at tribal cultures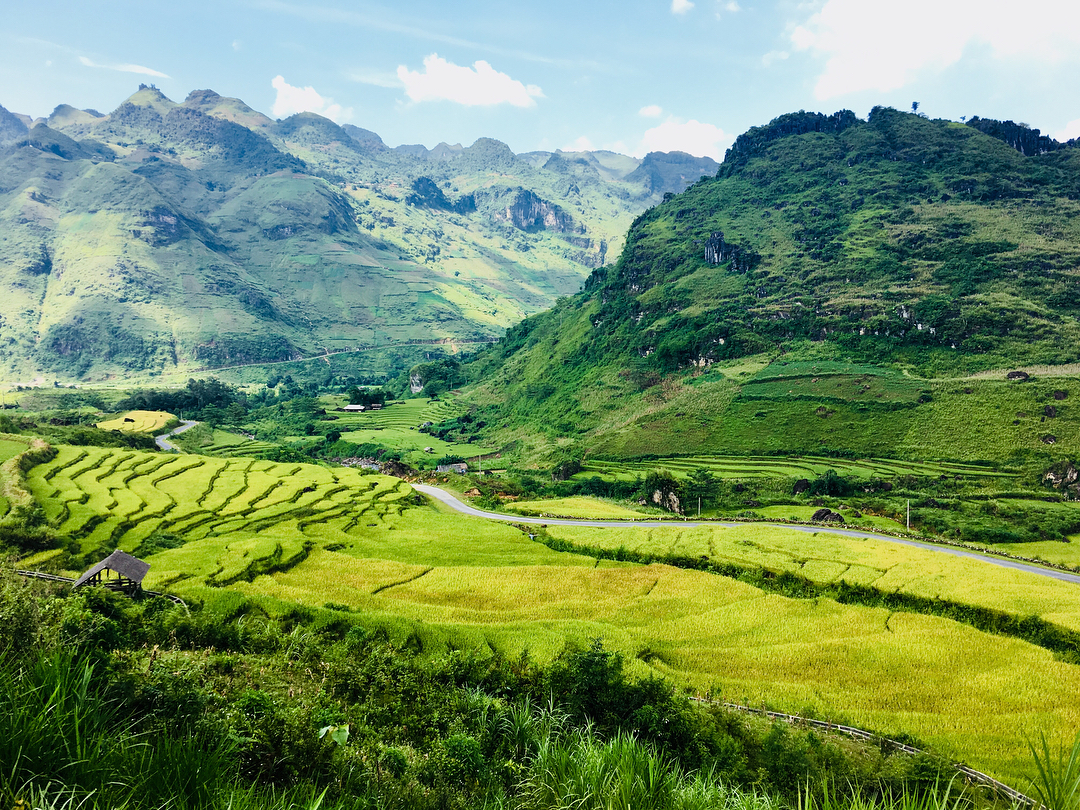 To experience all four seasons at once, Sapa is your best option. The morning feels like a breezy autumn, before the sun brings spring to Sapa. In the afternoon, it will feel like a summer's day but by evening, the cold of winter creeps in.After heading out trekking, you can relax in your hotel or experience a herbal bath. The herbs help your body relax and recover from tiredness and aching. Most of the hotels use customer service platform, Alfie, so you can submit your feedback right away. For those who love trekking, Sapa will surprise you. Typically, there are three options for Inspitrip customers and you can pick the one most suited to you. Whichever route you choose, you'll have a wonderful time as your guides lead you along different trekking trails. You'll have the chance to immerse yourself in tribal cultures and meet two predominant ethnic groups, the Red Dao and the H'mong. Sapa is very famous for its terraced rice fields and colorful hill tribe villages.
3. Ha Long Bay: rewarding yourself with a close-to-nature visit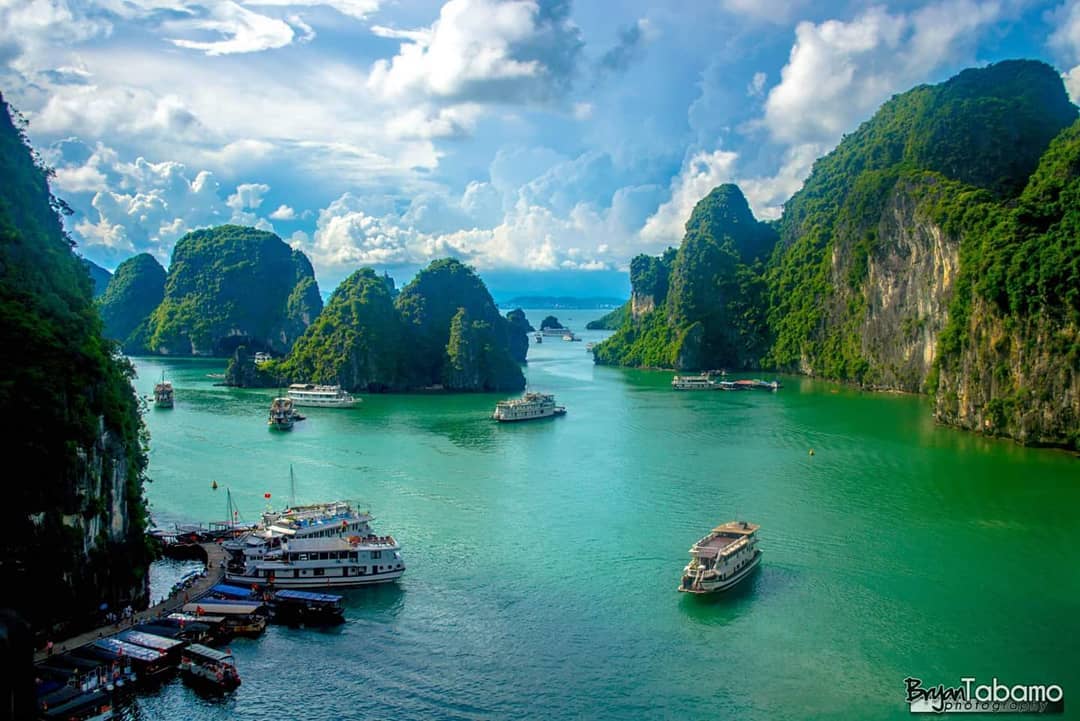 For a day packed with nature, Ha Long Bay will leave you feeling fresh and relaxed. 'Ha Long' in Vietnamese means 'the mother dragon descends'. To experience Ha Long Bay, a UNESCO World Heritage site, you can take a cruise and visit a series of incredible caves. Taking a cruise allows you to experience iridescent water and beautiful limestone islands. You'll also enjoy a tasty seafood lunch.Another thing you shouldn't miss is a cave tour. Thien Cung Cave (or 'Heavenly Palace Cave') is one of the greatest in Ha Long Bay. You will be amazed by the incredible stalactites and stalagmites and learn many legends and stories as you explore. Your tour guide will also take you to a fishing village in the Quang Ninh province where Ha Long Bay is located. Here you'll learn more about the daily life of Northern Vietnamese fishermen.
4. Hoi An: a distinctive colorful melting-pot town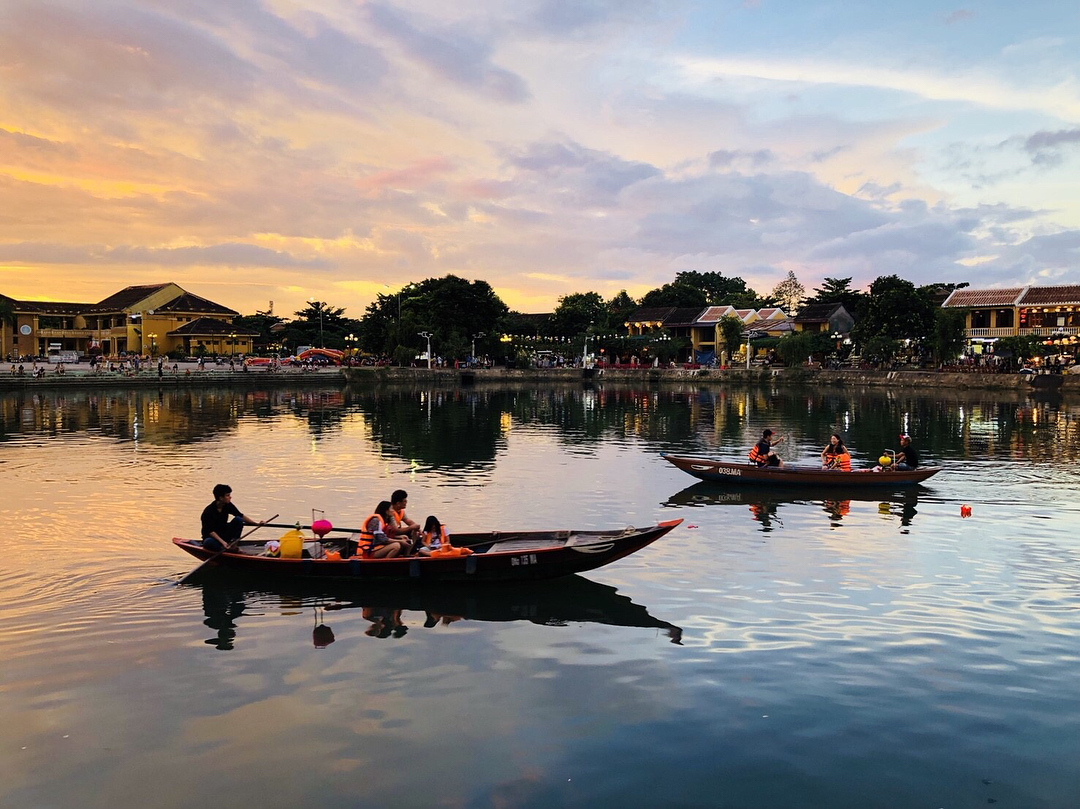 Hoi An is an amazing ancient town with a unique and diverse culture. Walk the streets to witness a mixture of architecture types from Chinese-style stores to French colonial temples, the ornamental Japanese bridge, and traditional Vietnamese houses. Hoi An, a UNESCO Heritage site, is also known for its surrounding craft villages. Here you can try making your own ceramics! The Quang Nam Province, where Hoi An is located, offers beautiful beaches and pristine islands. For those who love blue skies, sunshine, white sand beaches, and coral reefs, look no further than the Cham Islands. Walking underwater and snorkeling are must-try activities here. At night, Hoi An is a busy marketplace, full of colorful hanging lanterns. Book a boat trip to release your own lanterns along the Hoai River and marvel at the beauty of Hoi An!
5. Nha Trang: who wants to relax on a warm sand beach and look up at clear blue sky?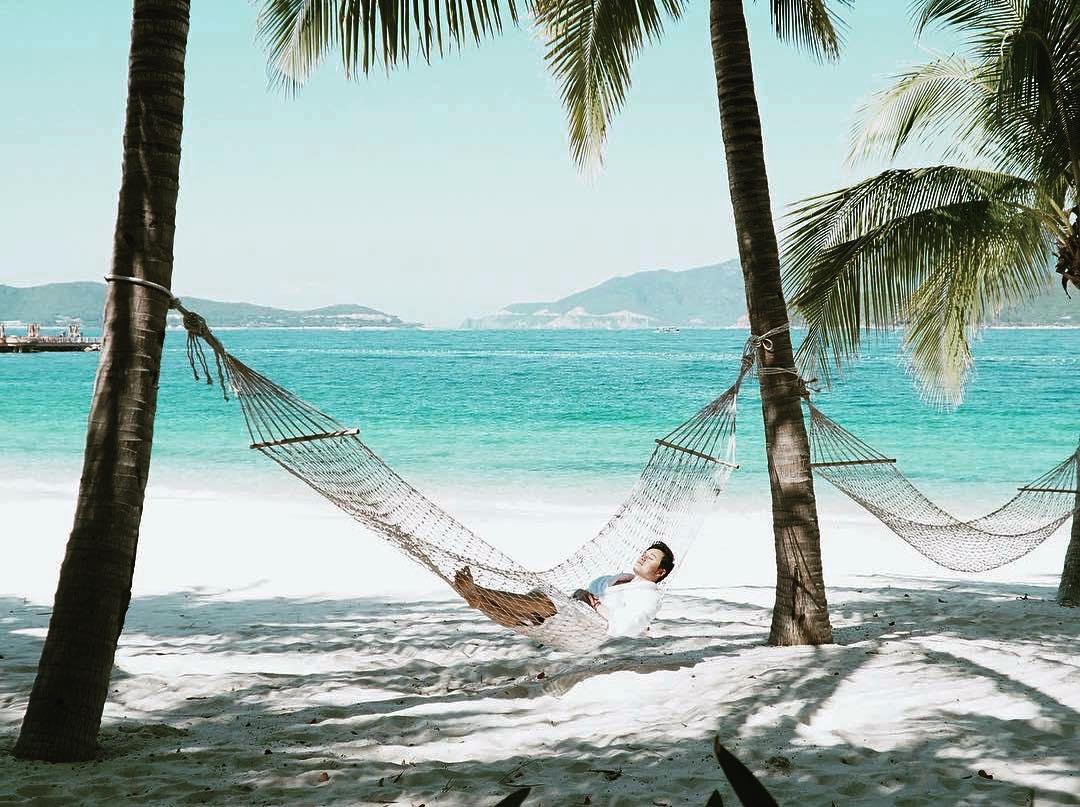 Nha Trang is one of Vietnam's highlights for international tourists. Those who love sunbathing, diving and snorkeling will love Nha Trang. At the Institute of Oceanography, you can see and learn about more than 80,000 marine species. If you are interested in culture and history, you can visit the complex of Cham towers. Here you'll learn about the ancient Cham civilization dating back to the 7th century.
6. Saigon: unstoppable fun in a bustle an hustle city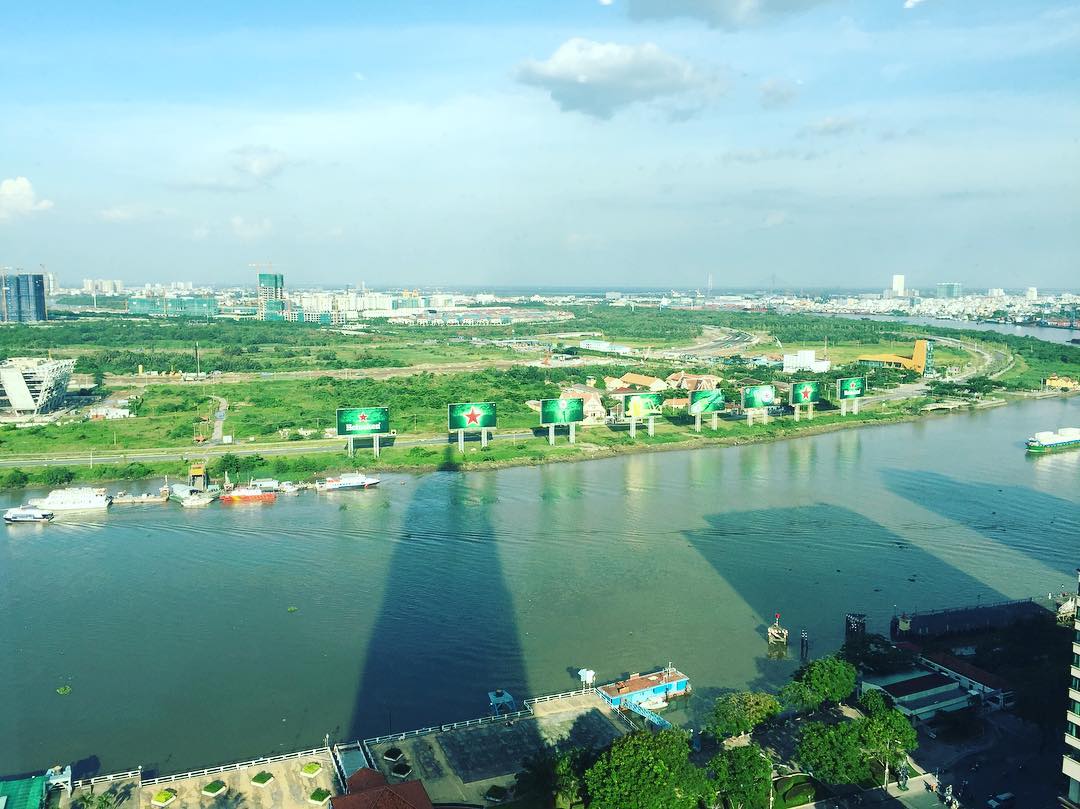 Saigon is the economic, cultural, financial and technological hub of Vietnam. While it's easy to be impressed by Saigon's charming nature, you need more time to really understand the history of this vibrant city. With the help of Inspitrip insiders and the Alfie application, you can book the best accommodation and organize transportation to take you between the historical sites and excellent restaurants. Street food and nightlife are two of the Saigon highlights you should not miss!
7. Mekong : tranquil and greenish area amazes you!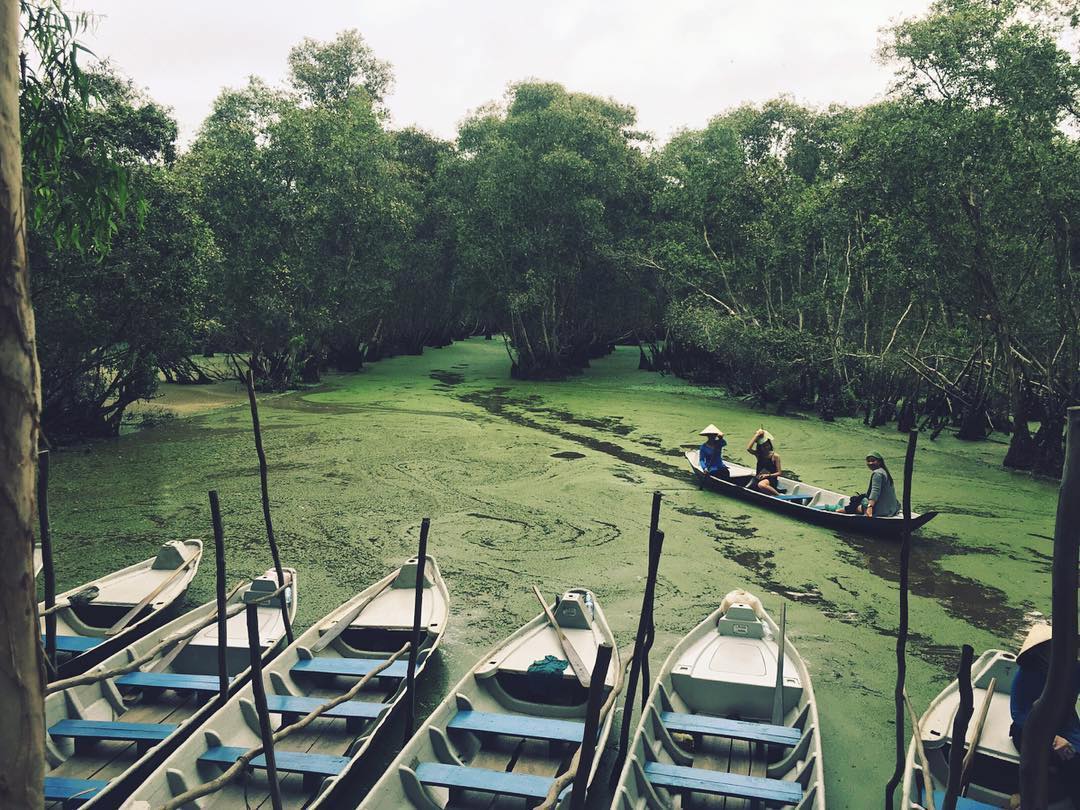 To enjoy a tranquil countryside lifestyle, interact with authentic Southerners and sample tropical food and drink, the Mekong Delta is just what you need. Tourists will meet the locals and understand how they live harmoniously with nature. The Mekong Delta is the only place in Vietnam so full of nature! On a full day trip, you'll visit Can Tho and Ben Tre, try coconut drinks, learn how to make coconut candy, listen to traditional Southern music, take colorful photos in the early morning floating market, and paddle through small canals surrounded by greenery. Insiders will help you to enjoy your vacation and live like a local.Vietnam is one of the most beautiful countries in Southeast Asia but a challenging one for backpackers. Getting from Sapa to Camau, the southernmost point of Vietnam, in just two weeks will require help from Insiders. With state-of-the-art technology, you'll easily be able to use the Alfie application and book Inspitrip tours. For modern cities, ancient history and authentic rural life, Vietnam has it all!