2 days in Hanoi: Where to go?
Easily in the top most popular Asian cities to visit for backpackers, Hanoi is absolutely an amazing destination. As the capital of Vietnam, the city is definitely the most emblematic, important, and interesting hotspot of Vietnam, together with Ho Chi Minh city. If you have 2 days in Hanoi to explore its outstanding food, breathtaking hundred-years-old buildings, and Asian spiritual symbols as well as its distinctive lifestyle, there is not much to say but… "Better jump right in!"
Old quarter
Existing since the imperial days, the Old Quarter is the most historical district in Hanoi and would make the best location for your two days in Hanoi. Its charm lies in the French- colonial architecture featured in the buildings, temples, and pagodas. With only have 2 days in Hanoi, let's jump right into it! Here in Old Quarter, tourists can find:
Hoan Kiem Lake, Ngoc Son Temple (Temple of the Jade Mountain), and Turtle Tower:
Built in the 18th century, these three monuments are to date the most famous attractions in Hanoi as well as the pride of its residents. Ngoc Son Temple is located on a small island and surrounded by Hoan Kiem Lake. The temple was built in commemoration of General Tran Hung Dao, who led the military to victory against 300,000 Mongolian soldiers sent to invade Vietnam in the 13th century. If you can wake up early enough (around 5 to 6 AM), you can witness the residents exercise by the lake. The peacefulness of the lake in the misty early morning is sure to make your heart smile.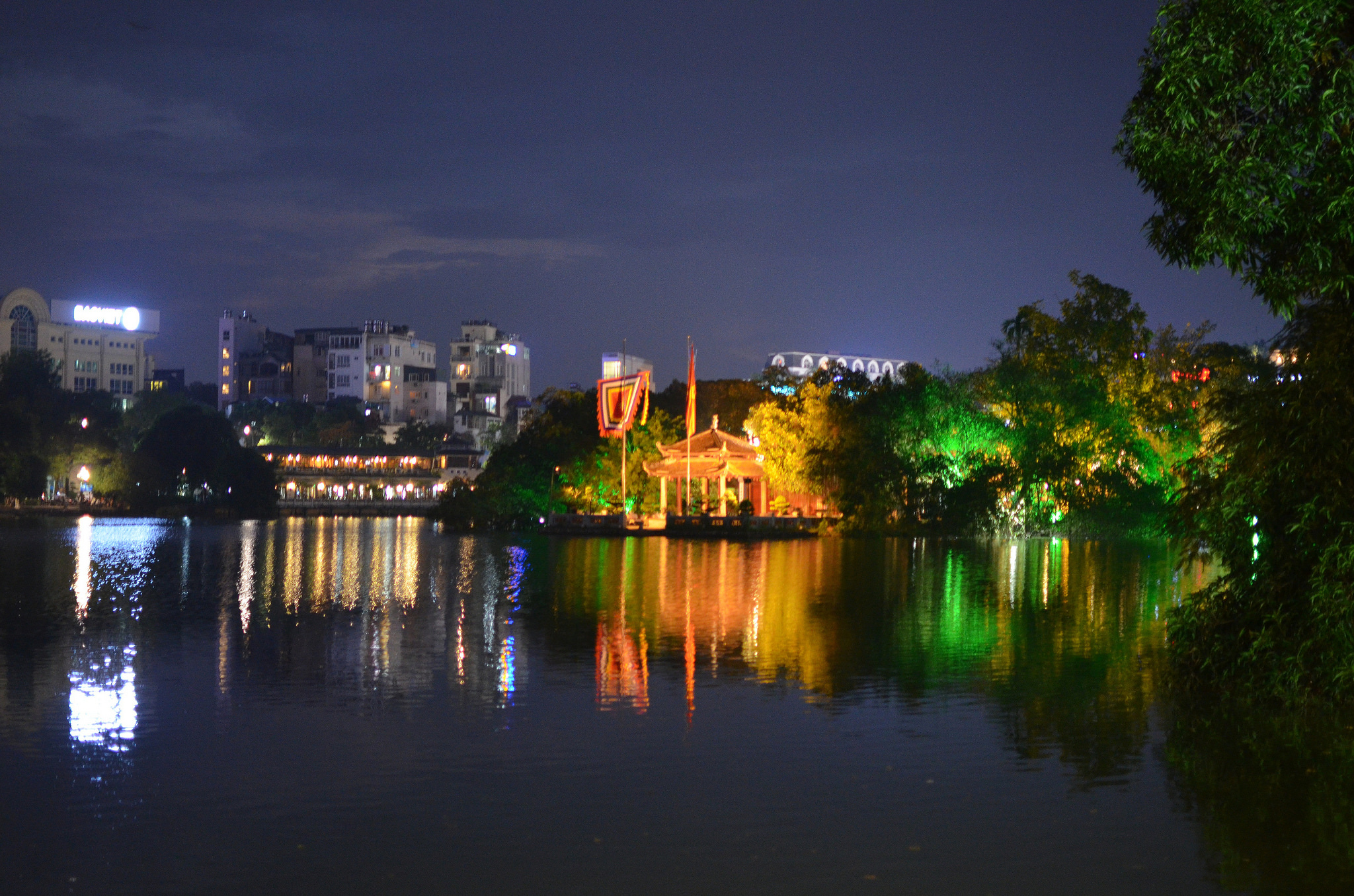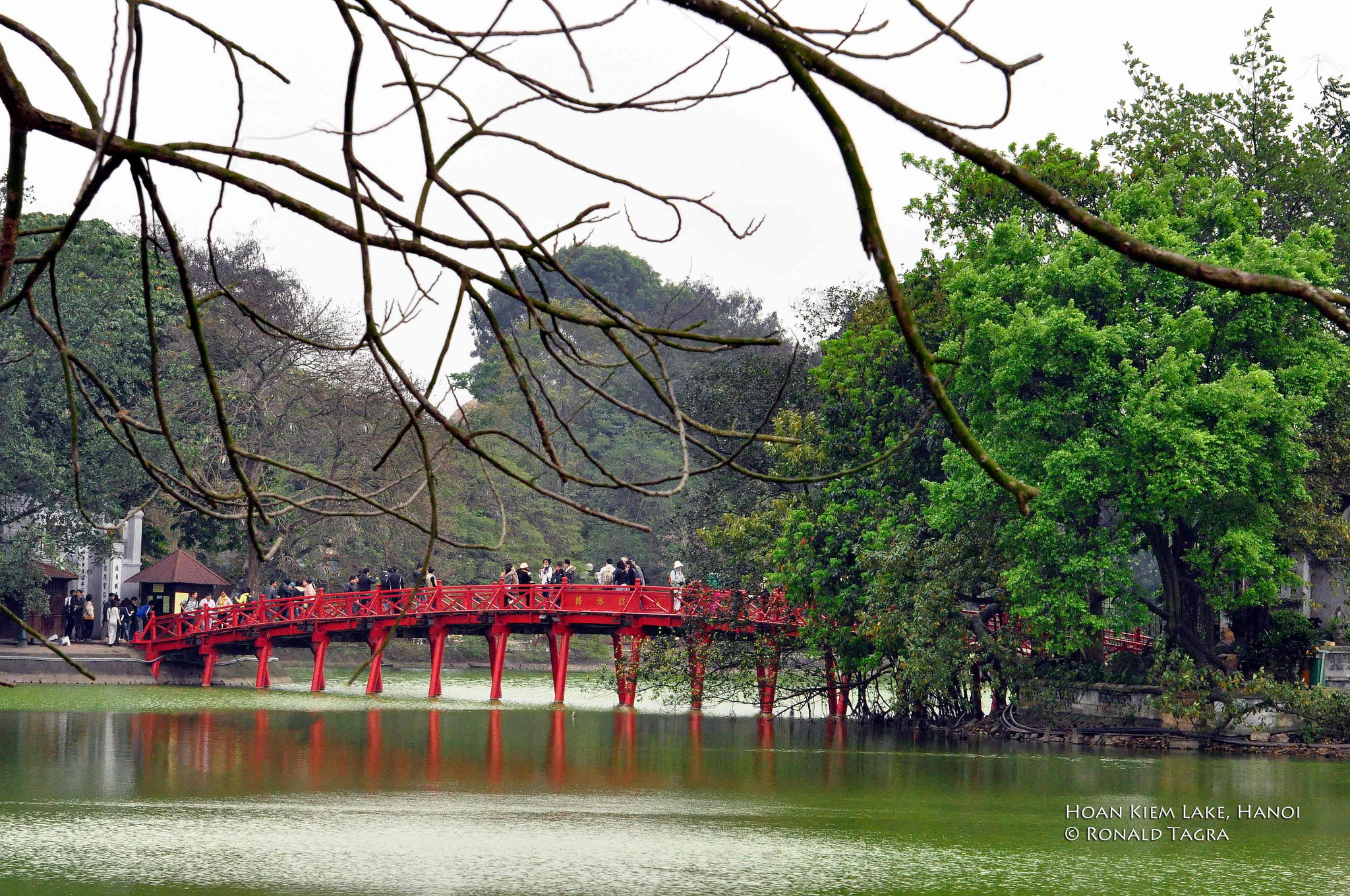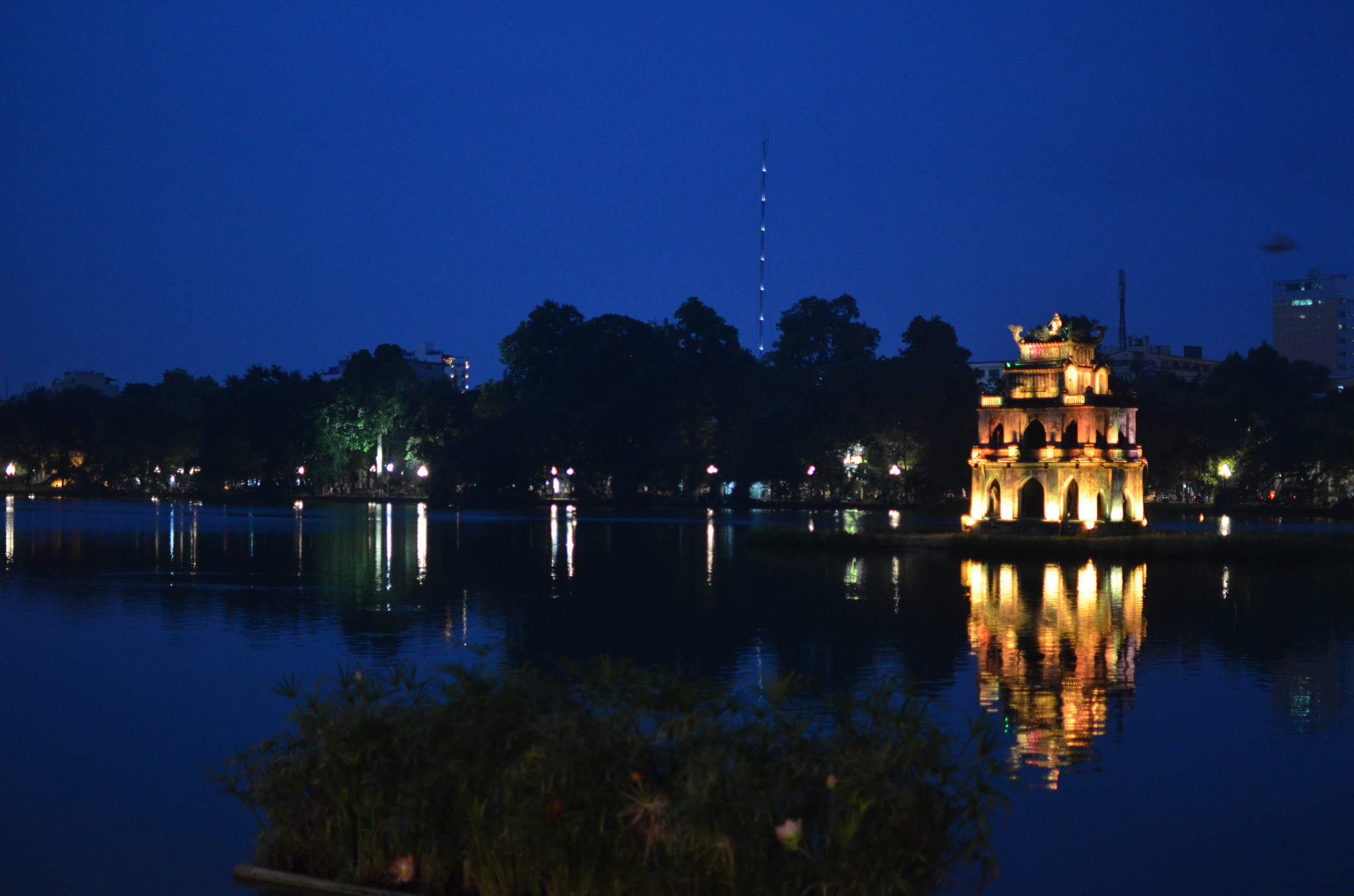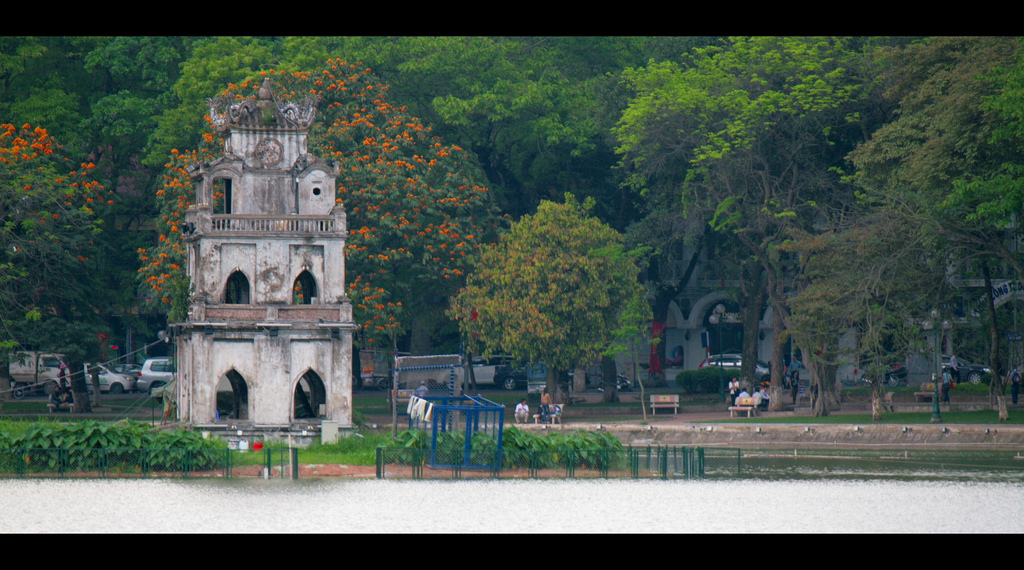 Dong Xuan Market
Established in 1889, the market is located in a four-story Soviet building, placed in the northern area of the Old Quarter. Dong Xuan Market is one of the largest indoor markets in Vietnam and the biggest in Hanoi. It provides the most extensive range of products, from food, souvenirs, and accessories, to household supplies. Here is the ideal place for tourists to shop for memorial gifts.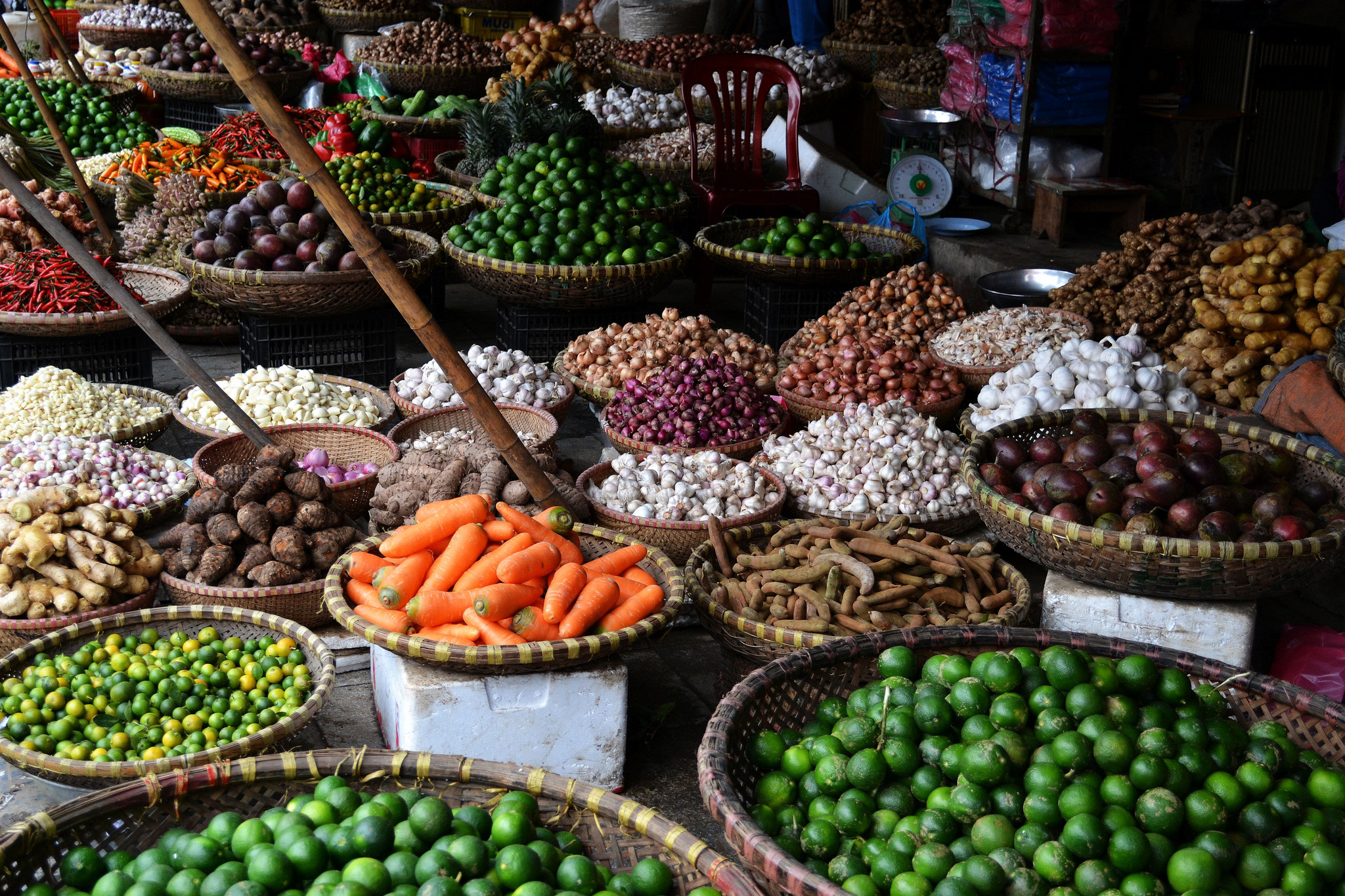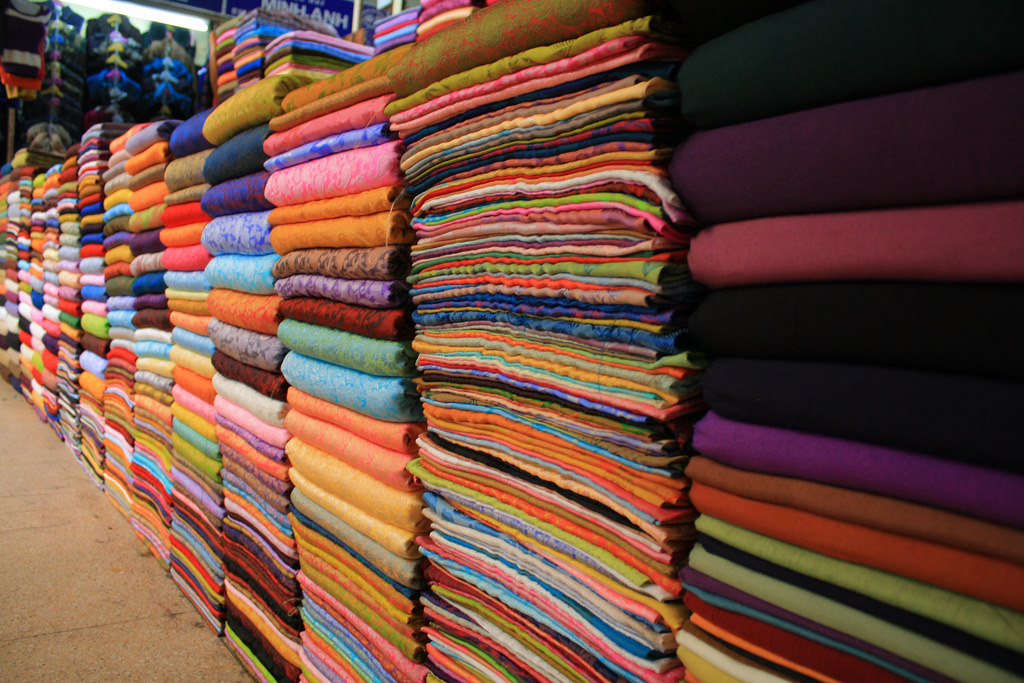 Thang Long Water Puppet Theatre
whether you are into performance arts or not, a Vietnamese traditional water puppet show would be interesting regardless. The show features a play or dancing puppets on water. This performance art is over 1000 years old and would be fascinating for both children and adults.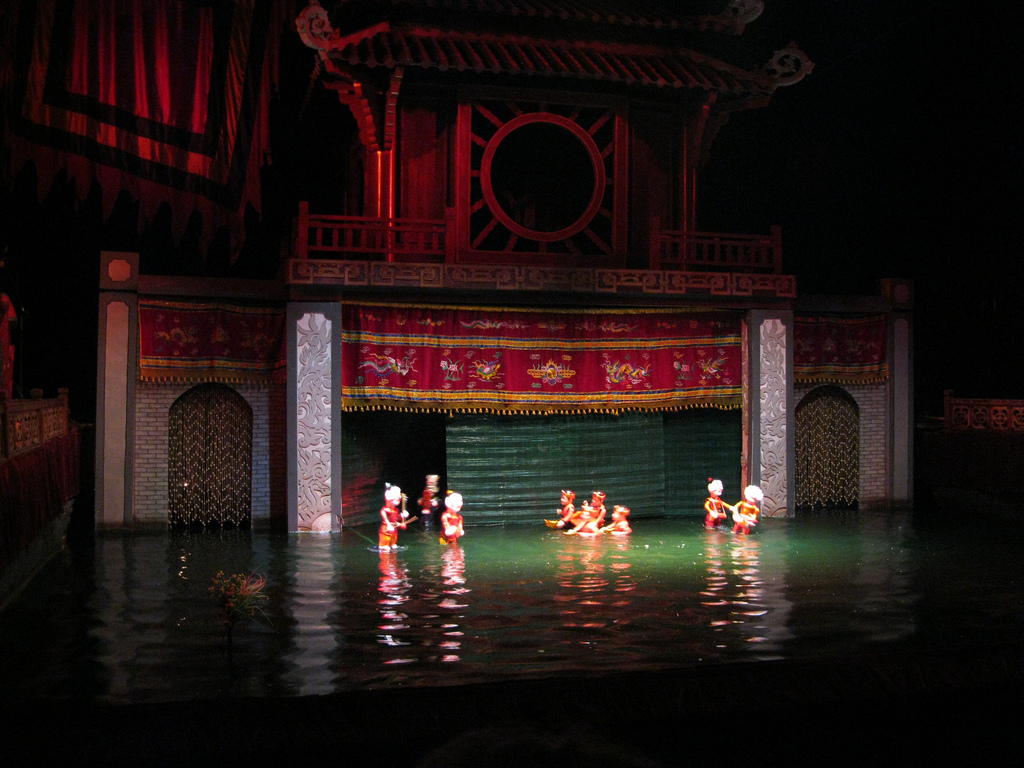 Hanoi 36 Old Streets
There are hundreds of streets in Hanoi, but these specific 36 streets date back to the beginning of the city itself; having turned 1,000 years old in 2010. In the 11th century, the streets were formed by King Ly Thai To when he chose the city to build his palace. As the time flew by, the 36 Old Streets are the most well-known, long-established, and traditional business area of Hanoi. As the residence on these streets has been commonly passed from generation to generation, the area has the real distinctive and authentic Hanoi energy: old, slow, but not any less lively.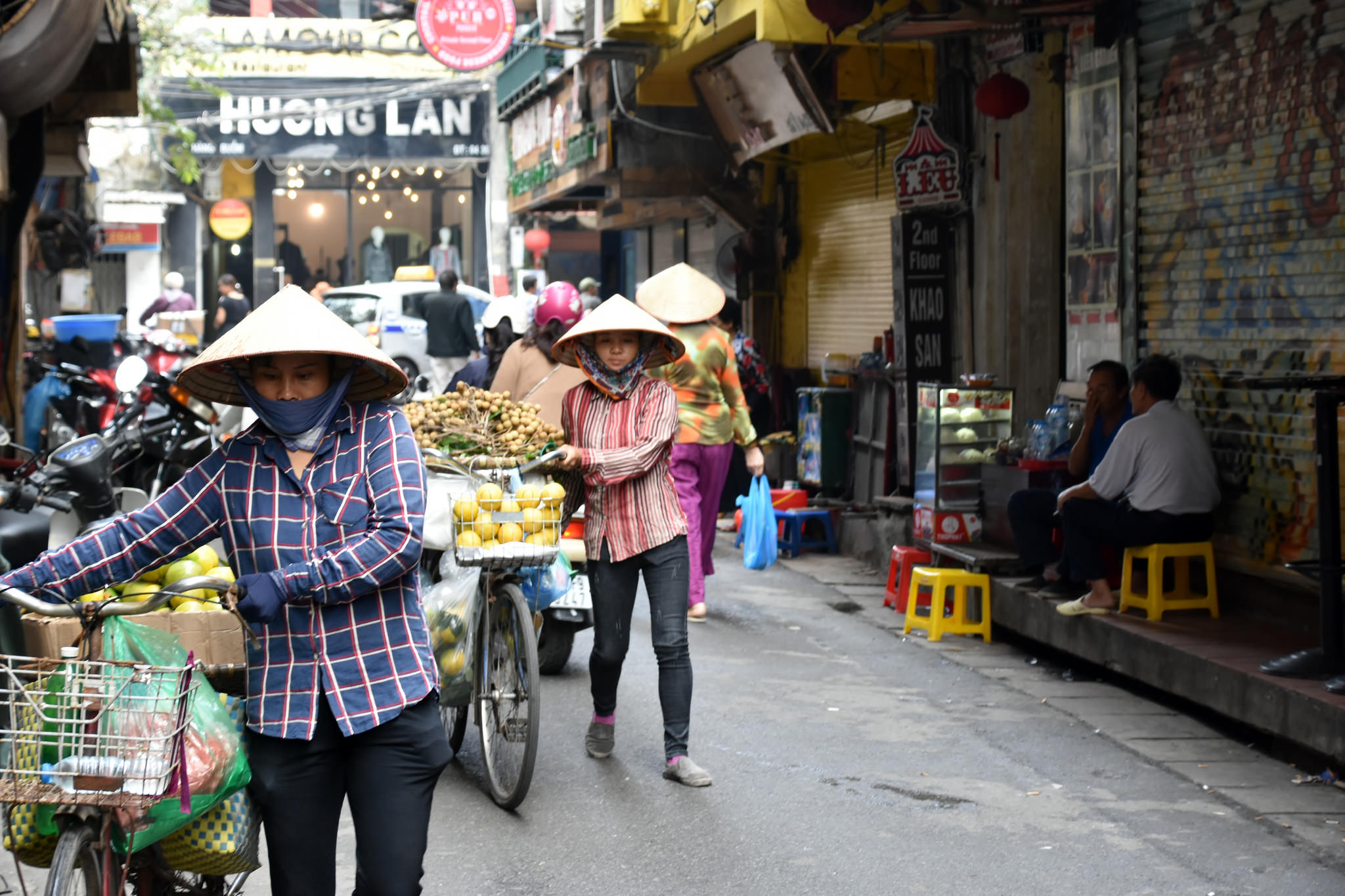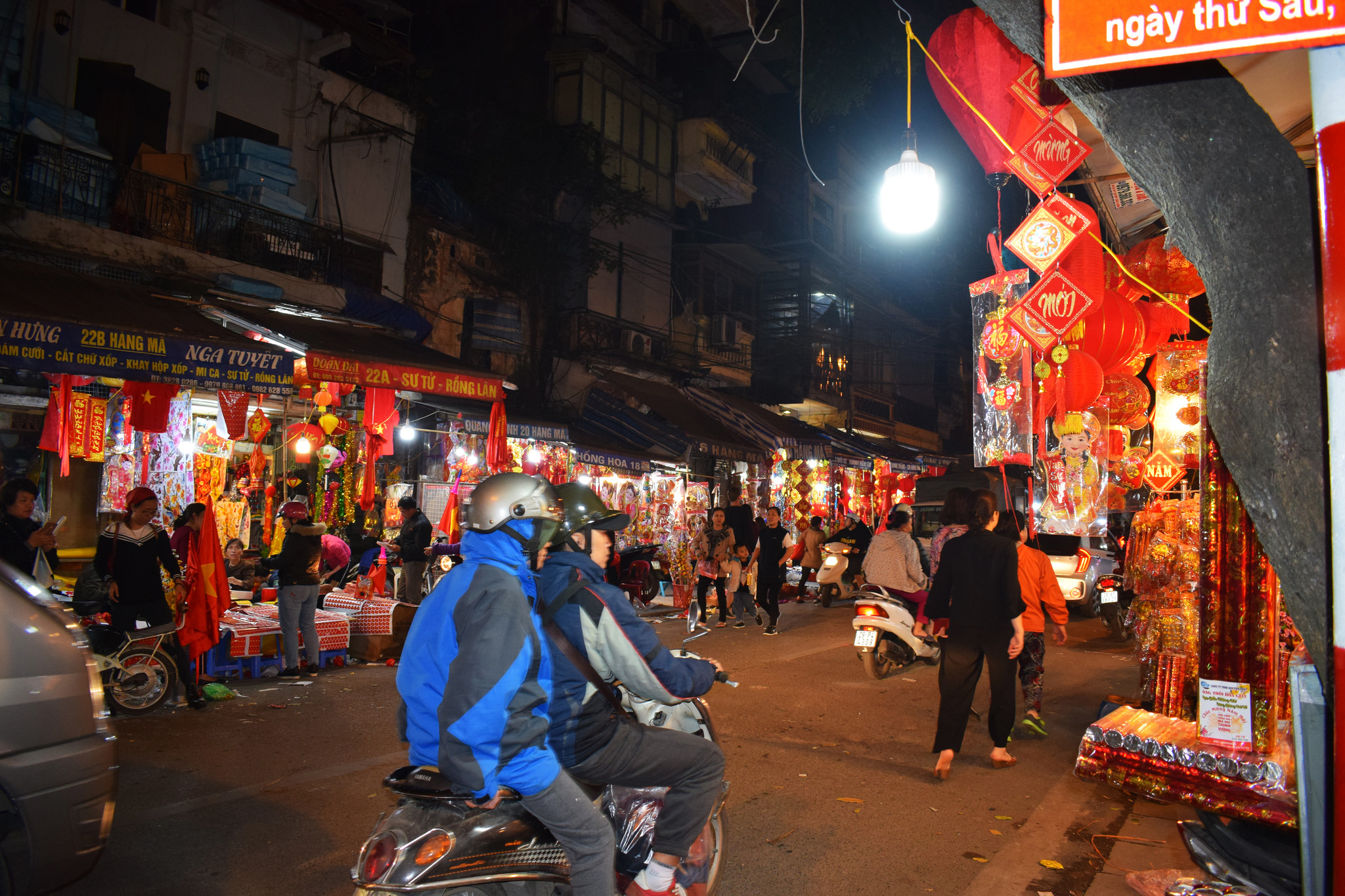 The area is also an excellent choice for a "one-way ticket to flavor town". There is no limitation when it comes to food in Hanoi, you'd better eat everything you find, or your loss. Here are some recommendations on what to eat at 36 Old Streets area: Pho: not specifically on 36 Old streets, but anywhere in Hanoi. The city is where Pho came from, so you know it will be exceptionally good.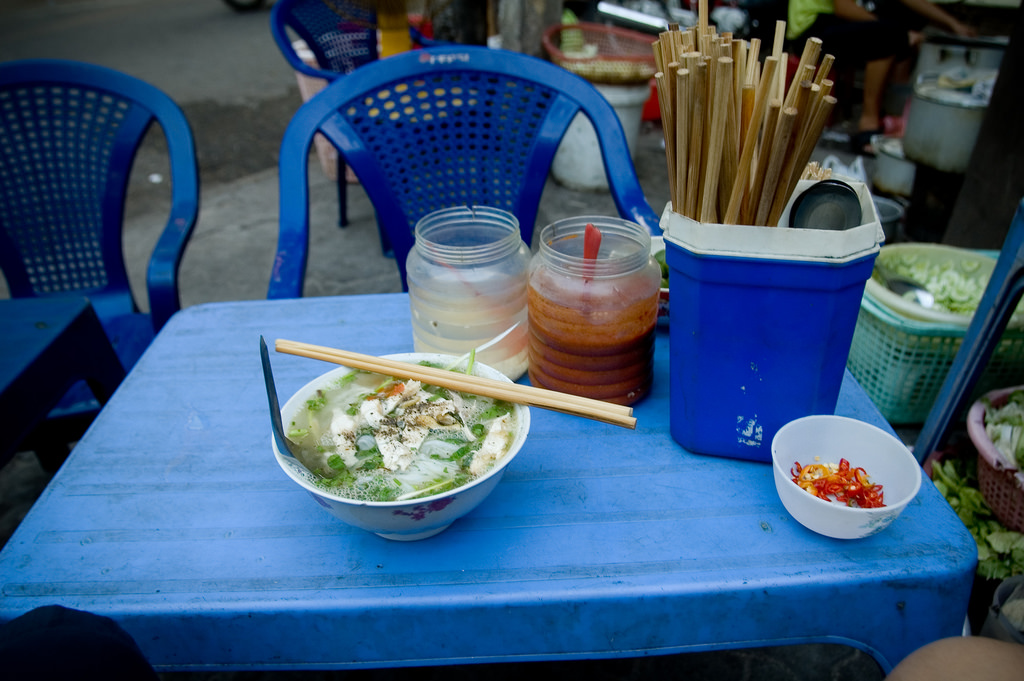 Bun Cha: another signature of Hanoi. The dish is a combination of grilled meat, noodles and salads, all together being dipped in a light, sweet and sour fish sauce. Hang Than and Hang Buom are where you can easily find the best quality and most traditional Bun Cha.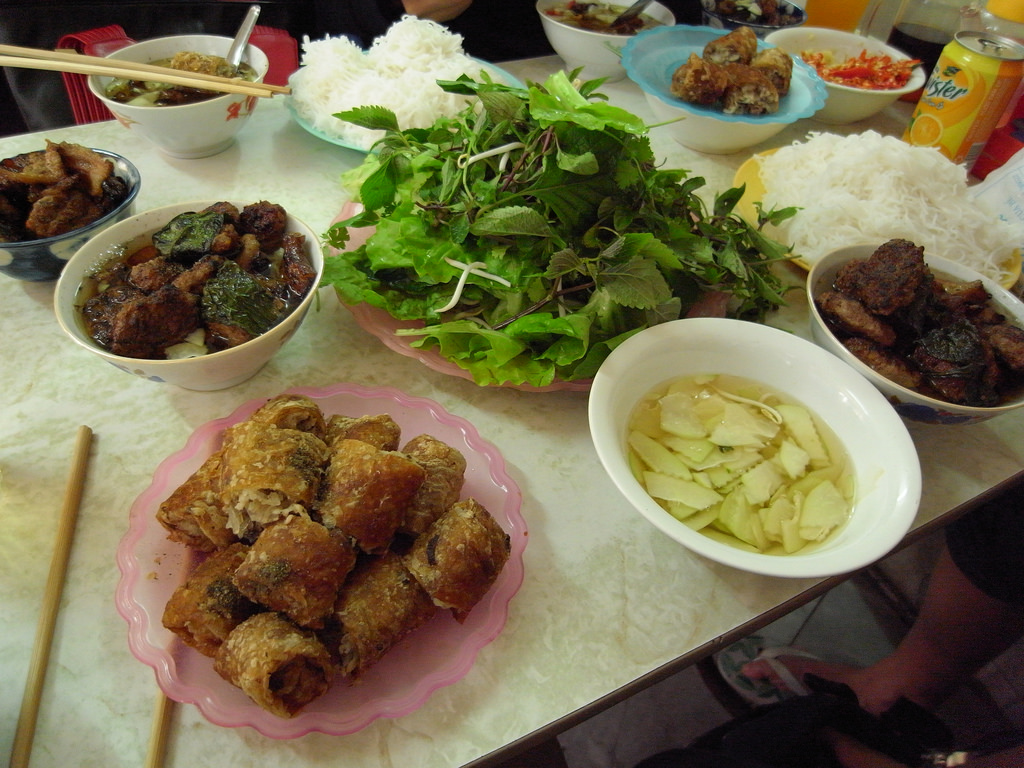 Bun Thang: the sophistication and complication that this noodle soup requires makes it the most precious gift Hanoi has for its visitors. Traditionally, 20 ingredients must be prepared differently in order to combine perfectly together. This is that absolute dish in Hanoi that you would never want to miss.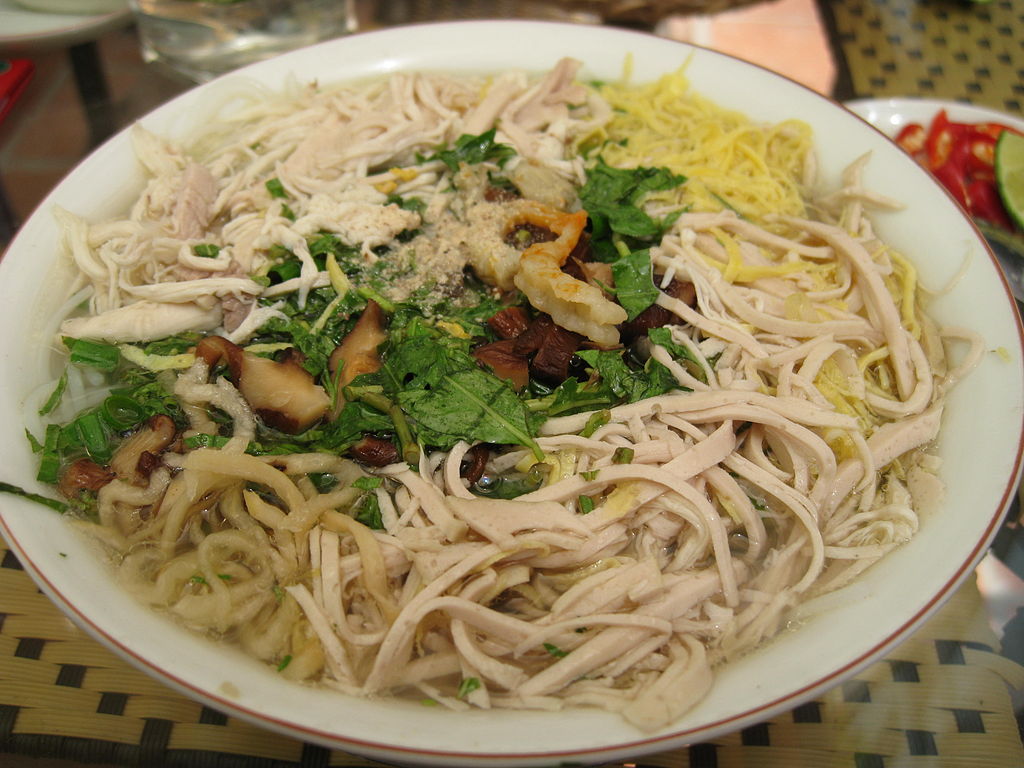 Vietnamese coffee and tea: The country is one of the largest exporters of tea and coffee, Vietnamese coffee and tea have a solid reputation internationally. However, if you are in Hanoi, try to enjoy the coffee in Hanoi way. Grab a seat in an outdoor coffee store, sit on a tiny plastic chair on the pavement, and watch the people. It may not sound too appealing but it is truly a very Hanoi experience.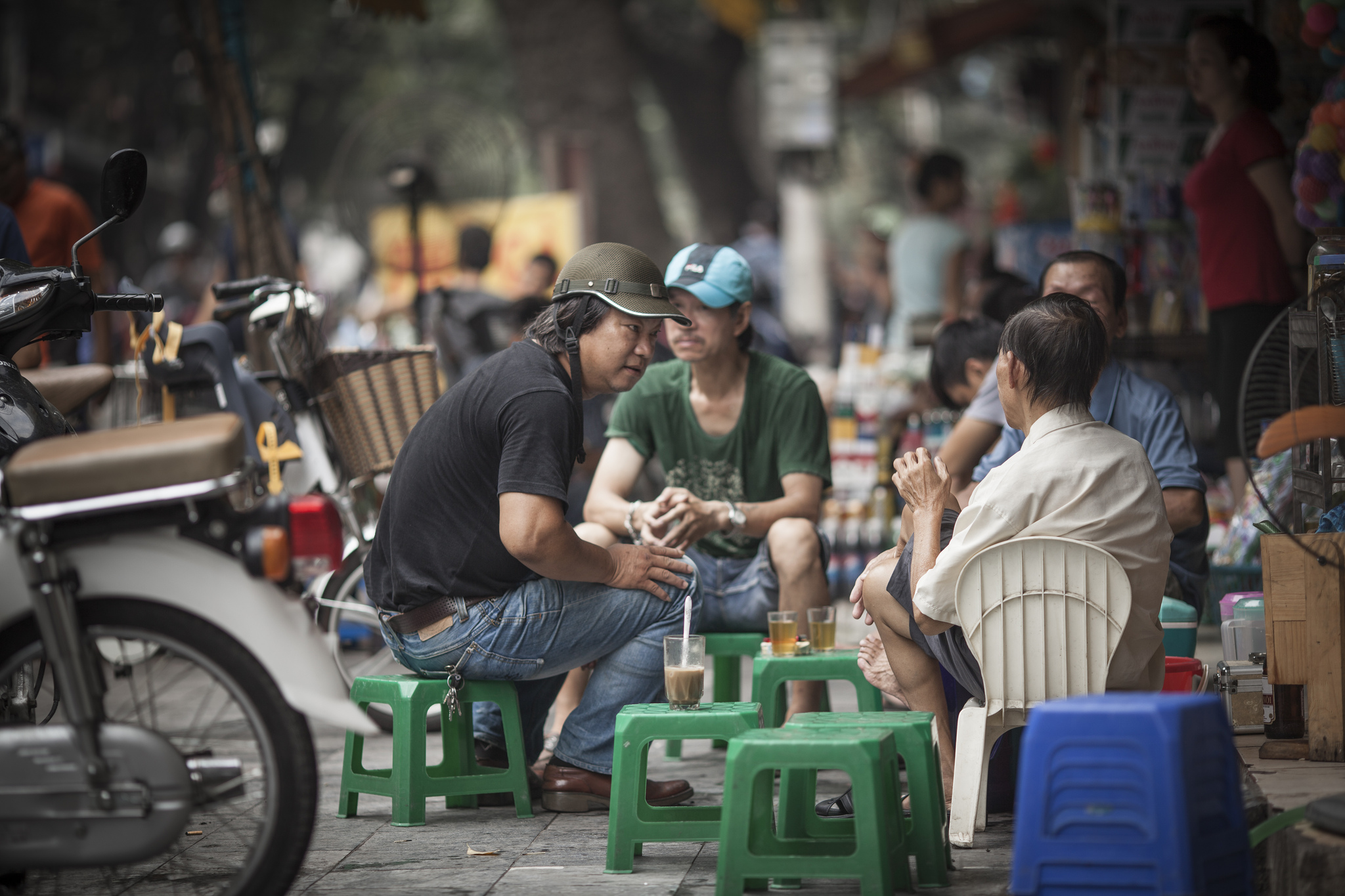 Chè- Sweet Soup (or Sweet Gruel): A very traditional sweet that may sound a bit off for tourists at first, but would make them walk out of the stores with an intense desire to come back in again. There are nearly 100 types of Che, and you can easily find them on major streets in the area.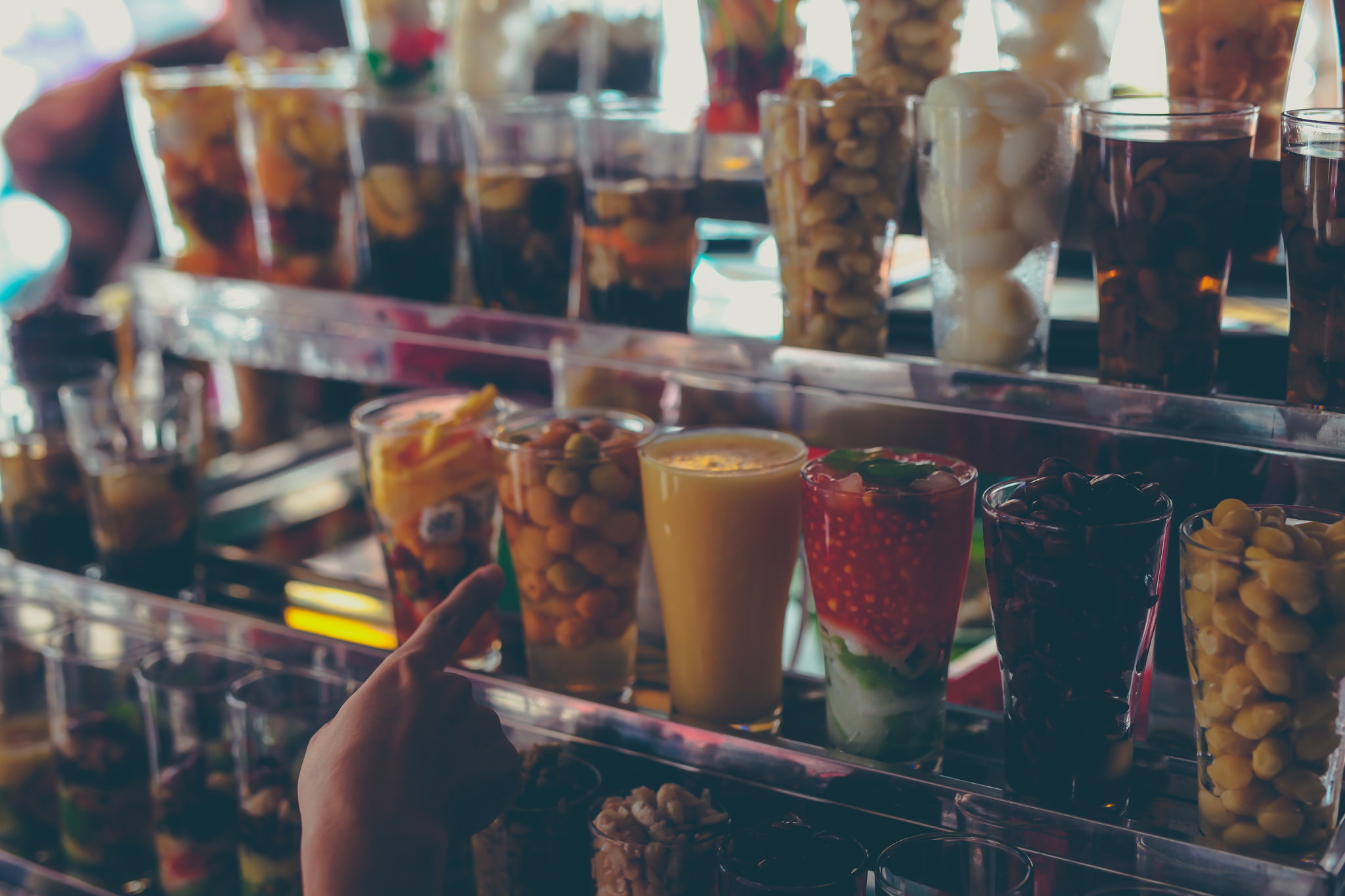 Beers and Street Food: At night, the area becomes extremely bustling, especially with the significant amount of tourists, who obviously gravitate toward the lively streets and the abundance of food. You can witness a very young, energetic, and open Hanoi, not only in its people, but also in visitors from all over the world who come to explore it. Bia Hoi is the most common type of beer and is sold everywhere.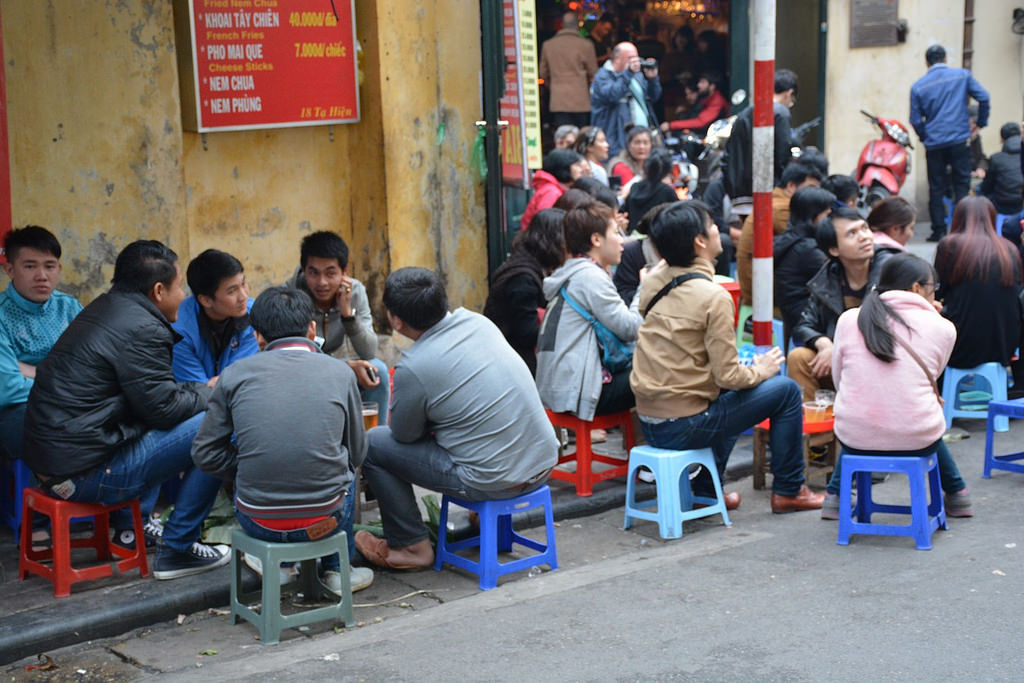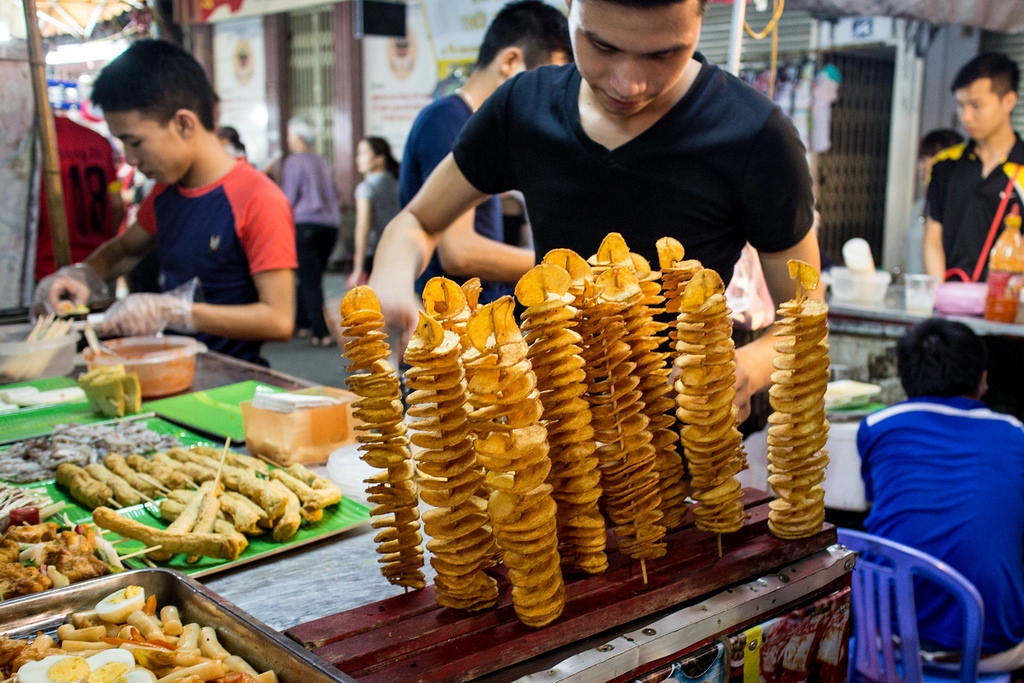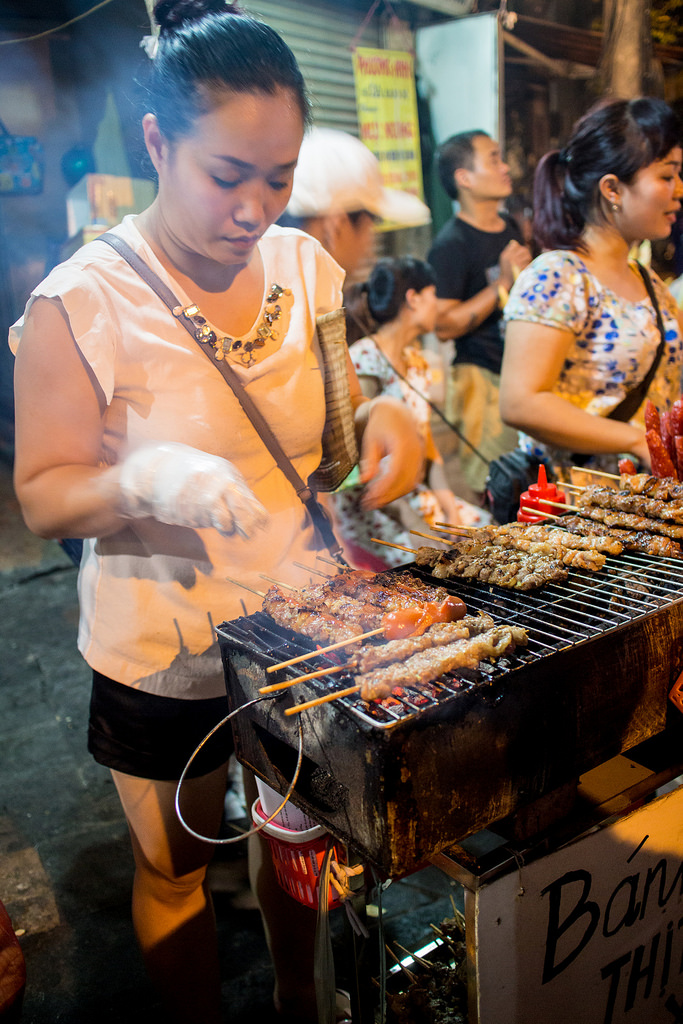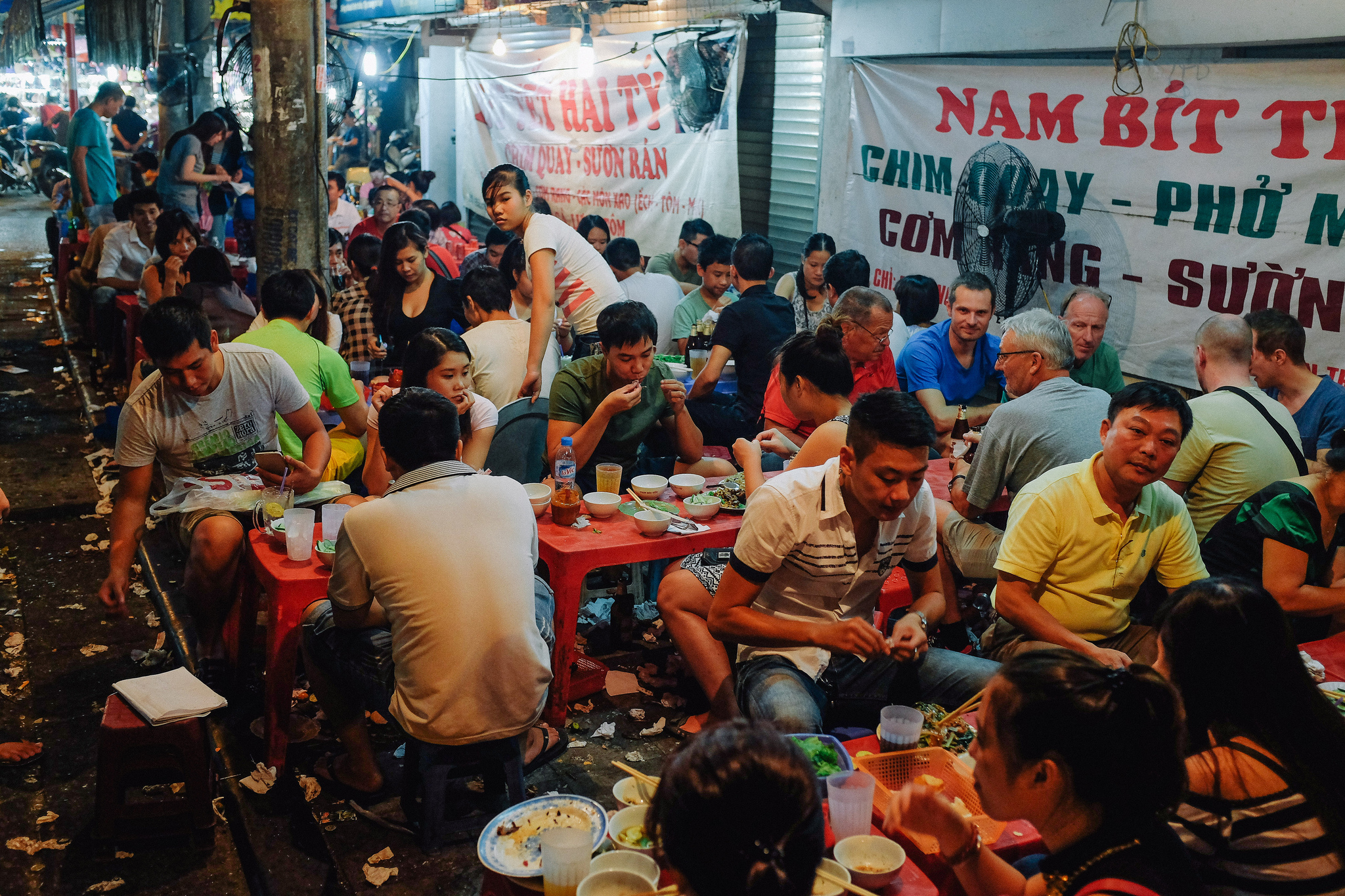 Temple of Literature- Van Mieu:
Unlike Ngoc Son Temple and its surroundings, the Temple of Literature is neither over-crowded nor heavily religious. It is a green, picturesque, and peaceful oasis that beautifully stands in absolute contrast to the concrete surroundings. Built as a sanctuary for Confucius in 1070, the temple was the first university of Vietnam. Before being closed in 1779, the temple was the school for the members of the elite, mostly bureaucrats, nobles, royalty and later, for bright commoners. To date, the temple offers tourists buildings that carry the rare architecture from the Ly and Tran dynasties. The ancient site houses a lake of literature, the Well of Heavenly Clarity, pavilions, courtyards, and passageways that were once used by royalty. Together with the significance architectural impression, the temple serves visitors one of the most lovely green plant systems in the city.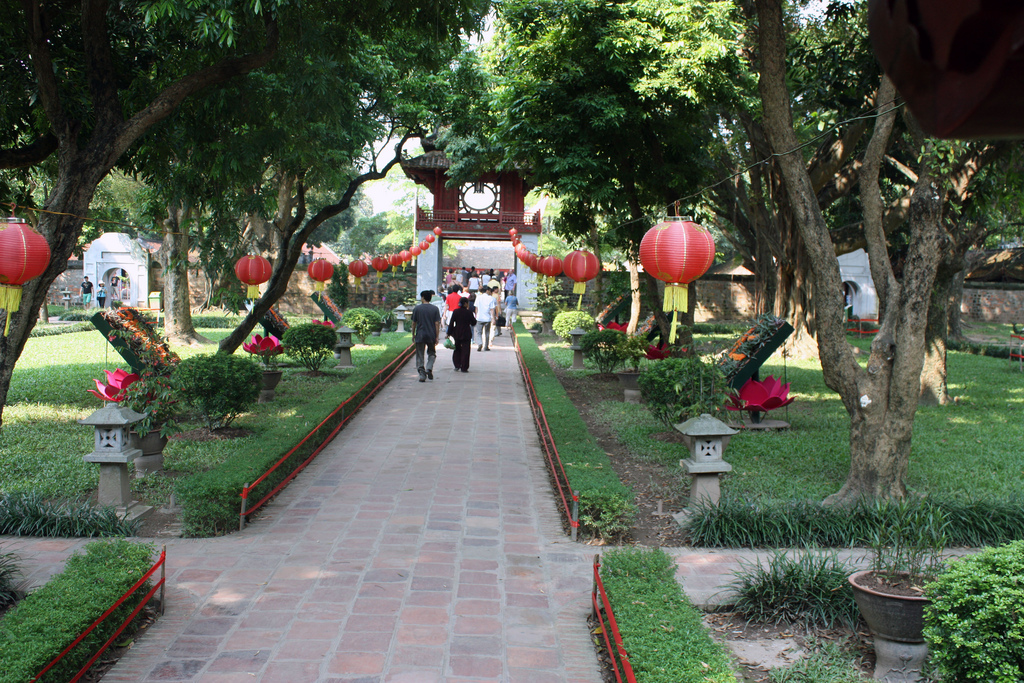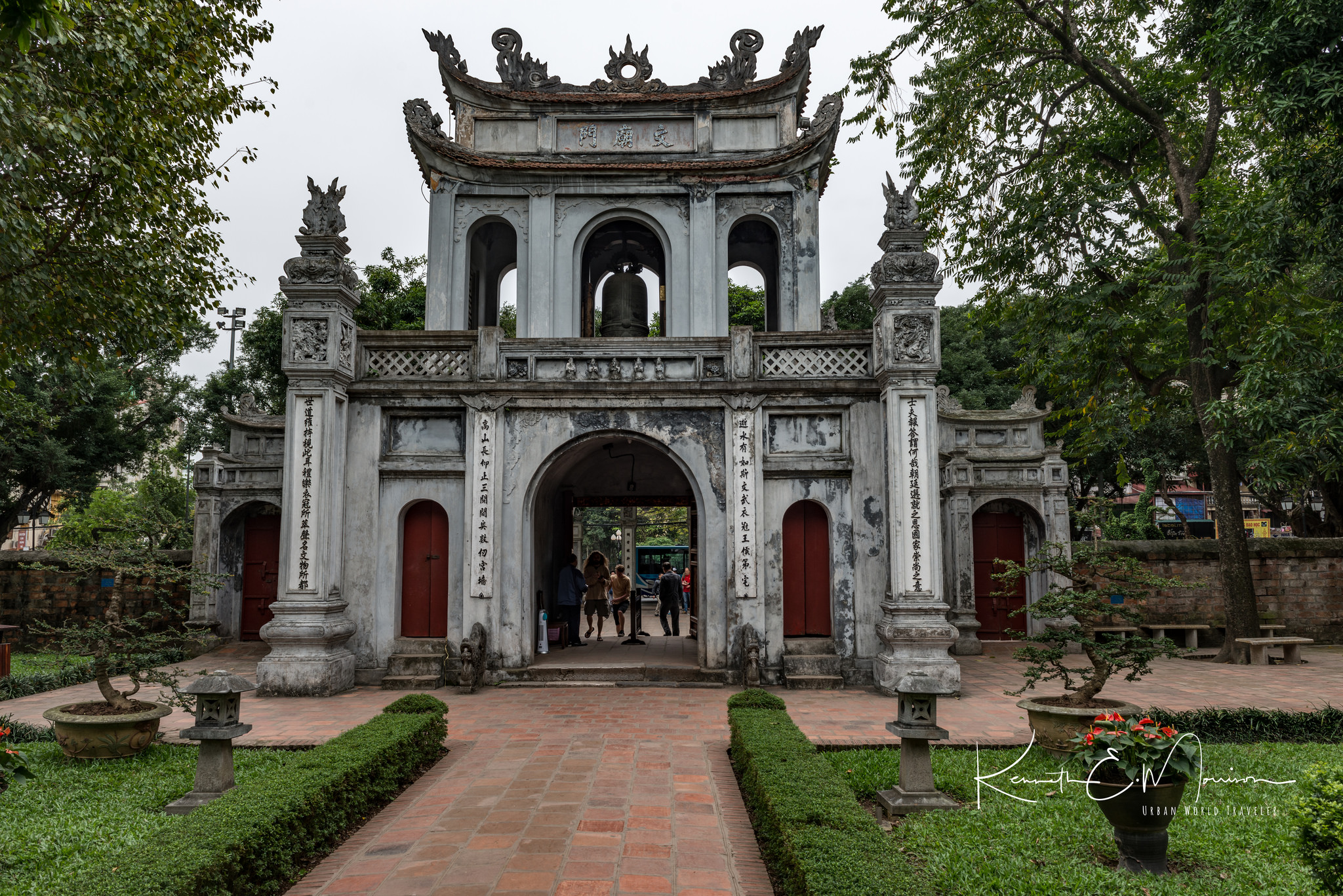 The entrance fee is 30,000VND (~$1.5) and free for children under 15 years-old. The gate is open from 8.30 AM to 4.30 PM. The best time to visit is from 9 AM to just before noon. The temple can get quite busy in the afternoon. Bear in mind, to this day, the Temple of Literature has a very special and sacred position in the people, therefore, it is very important to be respectful.
Hoa Lo prison (Aka: Hanoi Hilton):
A quick fall back into the harsh history of French colonialism and American War, Hoa Lo prison can be a bit scary but brings visitors so many emotion and reflective thoughts. The prison was built by the French right in the heart of Hanoi in 1886 for Vietnamese revolutionists. Later on, it was used by the North Vietnam Government for American POWs. The prison was described as the hell on earth for any unfortunate person captured in Vietnam at the time. It was ironically called the  "Hanoi Hilton" among American prisoners.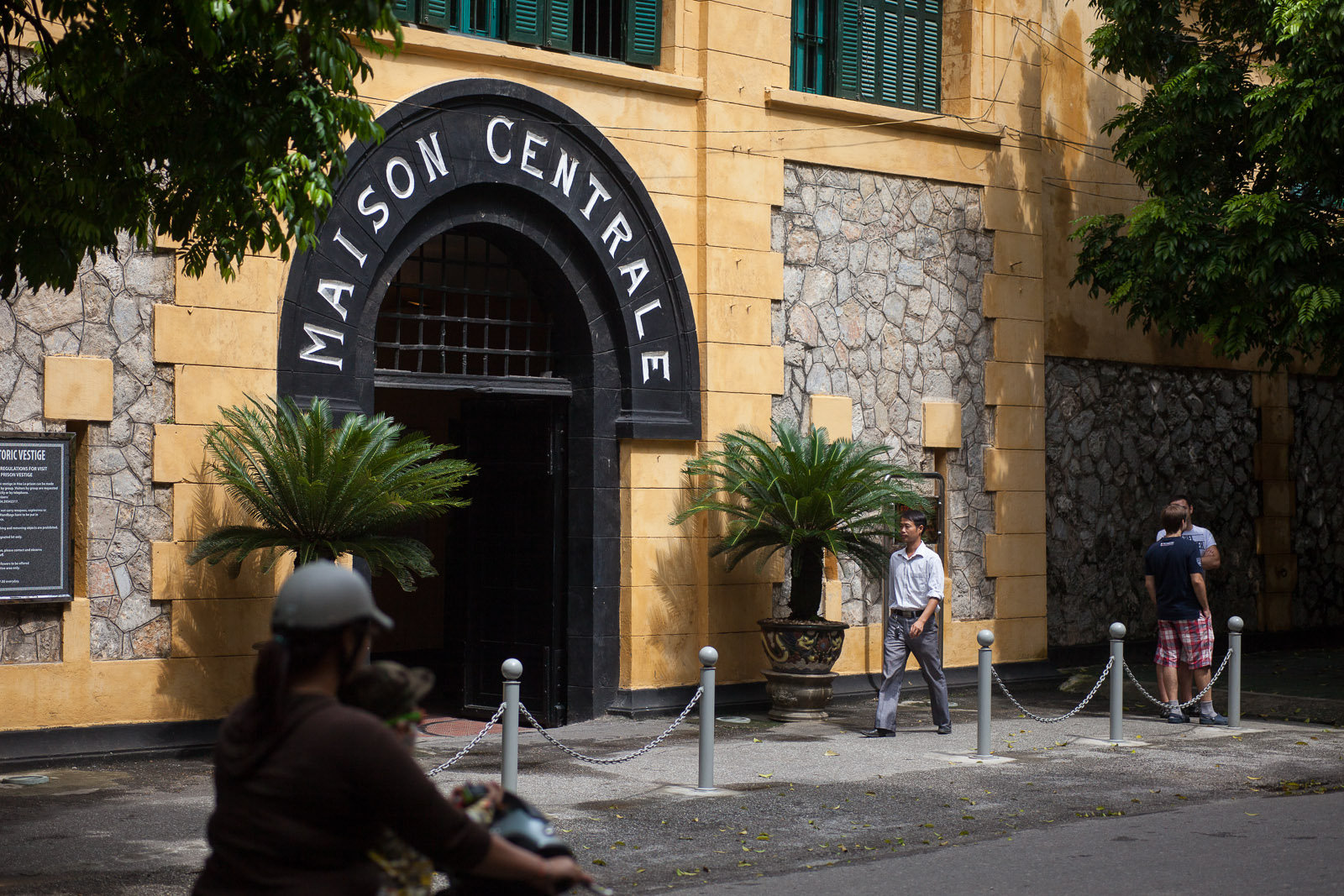 In present-day, a small southern area of the prison is opened for visitors that exhibits gruesome sights, including dank, dismal cells, iron stocks, depressing photographs as well as a guillotine used to execute an extensive number of inmates. A visit to Hoa Lo prison is a walk through stories and scenes of the war time that is untold. Seeing how the prison and the beautiful, lovely lives in Hanoi exist in each other is sure to leave you speechless.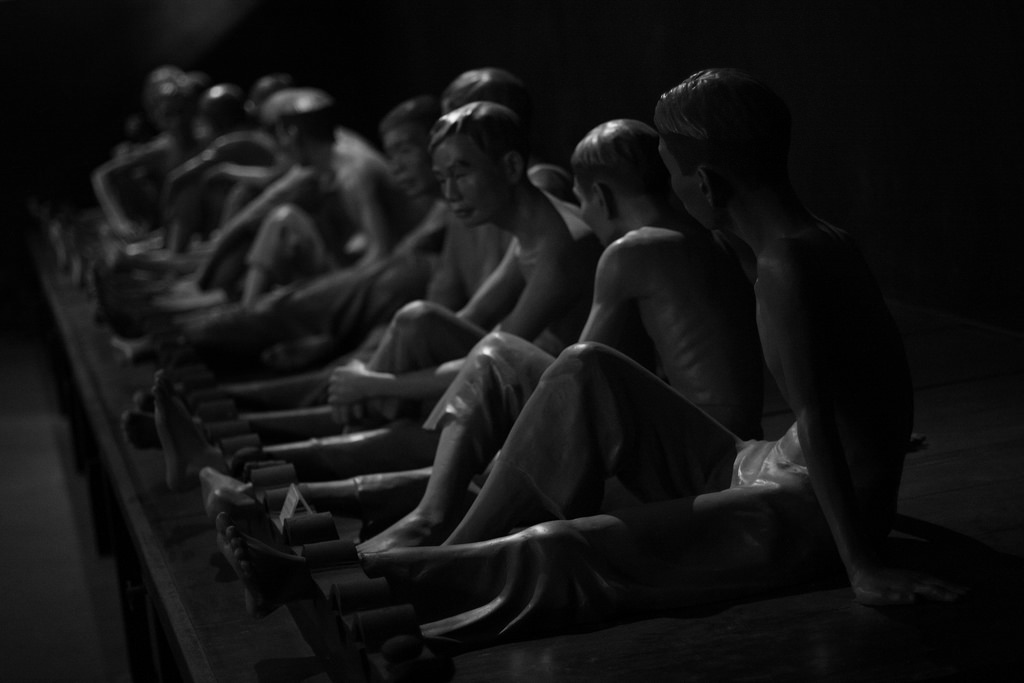 48 hours is definitely not enough to get to know all of Hanoi. Nevertheless, if that is what you have, the aforementioned locations are the most classic tourist attractions that are worth a visit. If you  have a bit more time, try to get lost in the city. Not only are beautiful historical sites  the highlights of Hanoi, but so is the residents' lifestyle. Hanoi can be a bit chaotic with the motorbikes, overpopulation, and booming tourism, it would be wise to make a local friend and have them guide you to the very best of Hanoi. Here are also some small tips for a lovely 2-day trip in beautiful Hanoi.
Traveling by taxi or Grab/Uber is definitely safer and relatively cheap. But if you want to be local, do get a motorbike/ scooter, or look for a Xe Om- motorbike 'taxi'.
Though pickpocketing is not a massive issue, it is still wise to keep your important belongings somewhere safe, especially passport, which should not always be carried around.
Crossing the street can be a bit terrifying for foreigners. As long as you walk straight, make one step at a time and don't make sudden moves, it will be all fine and easy. Just tell yourself the motor drivers will slow down and let you pass, because they will, though they really look like they are going to run over you.
Whenever you shop for souvenirs, you can always bargain down to half the price. You can even walk away if the sellers turn down the offer. 90% of the time they will call you back and go with your deal.
If your digestive system is relatively weak, you should avoid tap water and uncooked food(even salads) that are served on the table in any restaurant. As long as you eat in busy restaurants, with hot meals, you're safe!