15 gorgeous Instagram spots in Vietnam
A land of stunning natural beauty and cultural complexities, where modern city life nicely blends with time honoured traditions, Vietnam is both exotic and compelling. With landscapes ranging from marvellous beaches and pristine islands to towering mountains and tropical forests housing various rare wildlife species, Vietnam has captured the heart of many tourists all over the world. Check out below these 15 most Instagram-worthy places in Vietnam and get ready for your next trip to this beautiful country!
Y Ty terrace & Muong Hoa valley, Sapa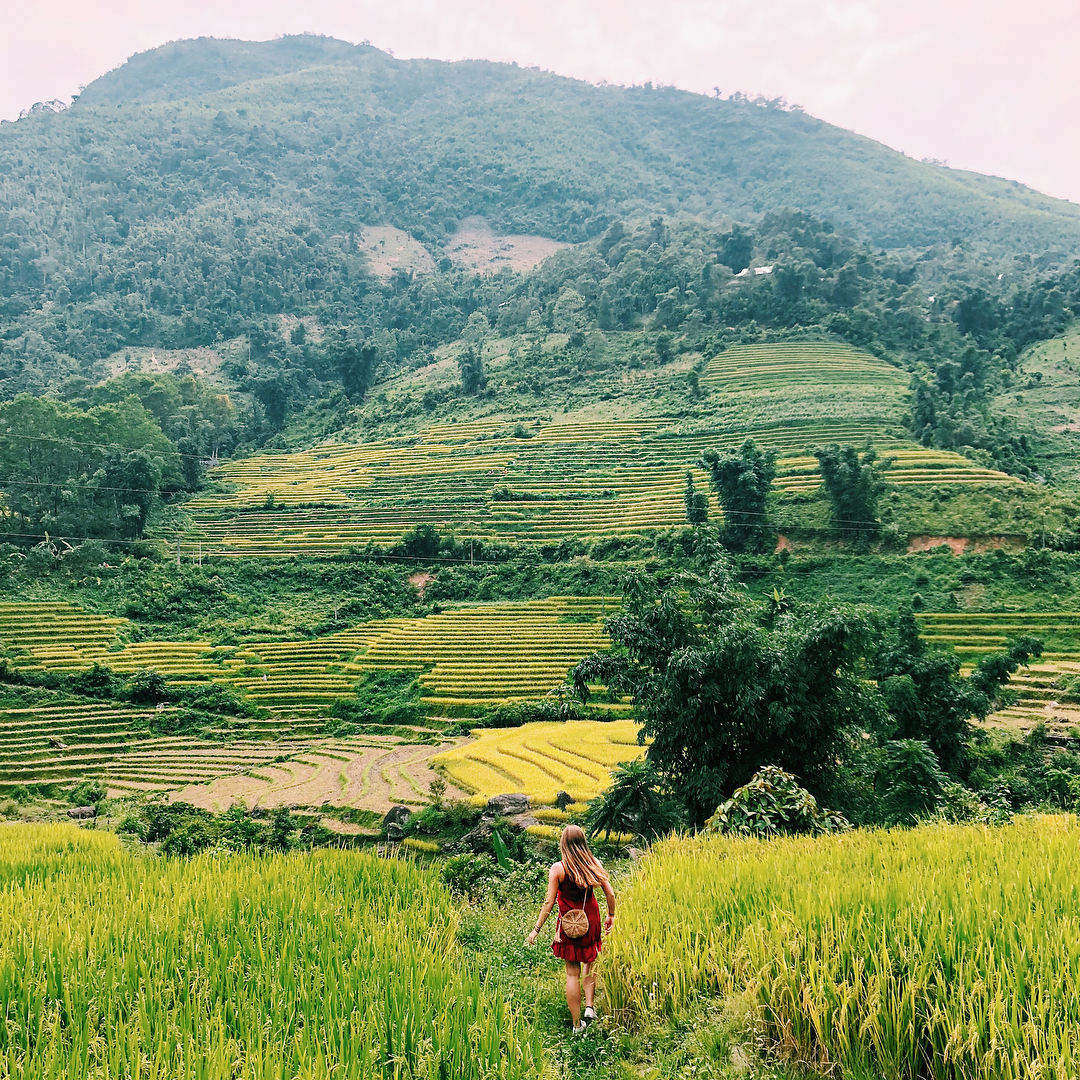 Located in the northwest area of Vietnam, Sapa is a picturesque little town with no shortage of beautiful landscapes and even more beautiful ethnic minority tribes people. It lies among majestic mountains, waterfalls and the unique terraced rice fields that can't be seen anywhere else.
From a distance, the stunning terraces look like ladders with thousands of steps towards the sky. They welcome you at any time throughout the year with different charms of a breathtaking natural painting. But the best time definitely is harvest season from late August to early September. At that moment, these fields are filled with brilliant golden color of the rice at peak - a truly magical scene that would leave every photography lover in awe.
Experience the real charms of Sapa on a 2-day trekking tour from Hanoi with Insptrip today!
Trang An & Tam Coc, Ninh Binh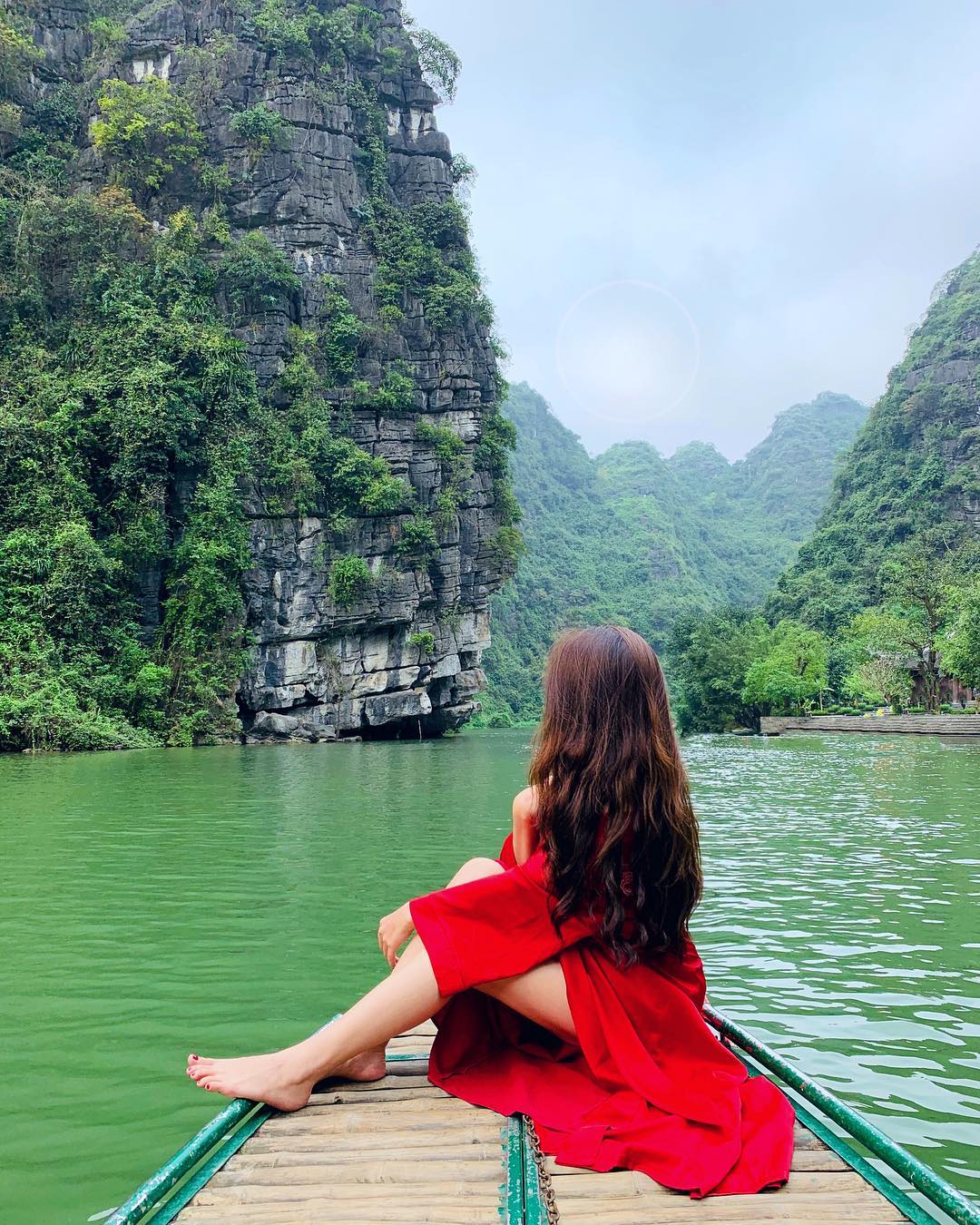 People call it the 'inland Halong Bay', proving Ninh Binh another equally as impressive landscape. This attraction is dominated by hundreds of limestone monoliths with steep vertical cliffs that covered in dense greenery plants. Such a perfect place to get utterly lost.
The only difference is that these monoliths don't emerge out of water, but from the ground. There are rivers flowing through them and forming caves, which make the most interesting experience for any traveler who come visiting Tam Coc and Trang An. Get on a relaxing boat tour to explore the beautiful scenery and capture the perfect mesmerizing Instagram pics!
Crave for a getaway trip from the hustle and bustle of the city life? Book with Inspitrip to explore Tam Coc & Hoa Lu on a full day tour.
Ban Gioc, Cao Bang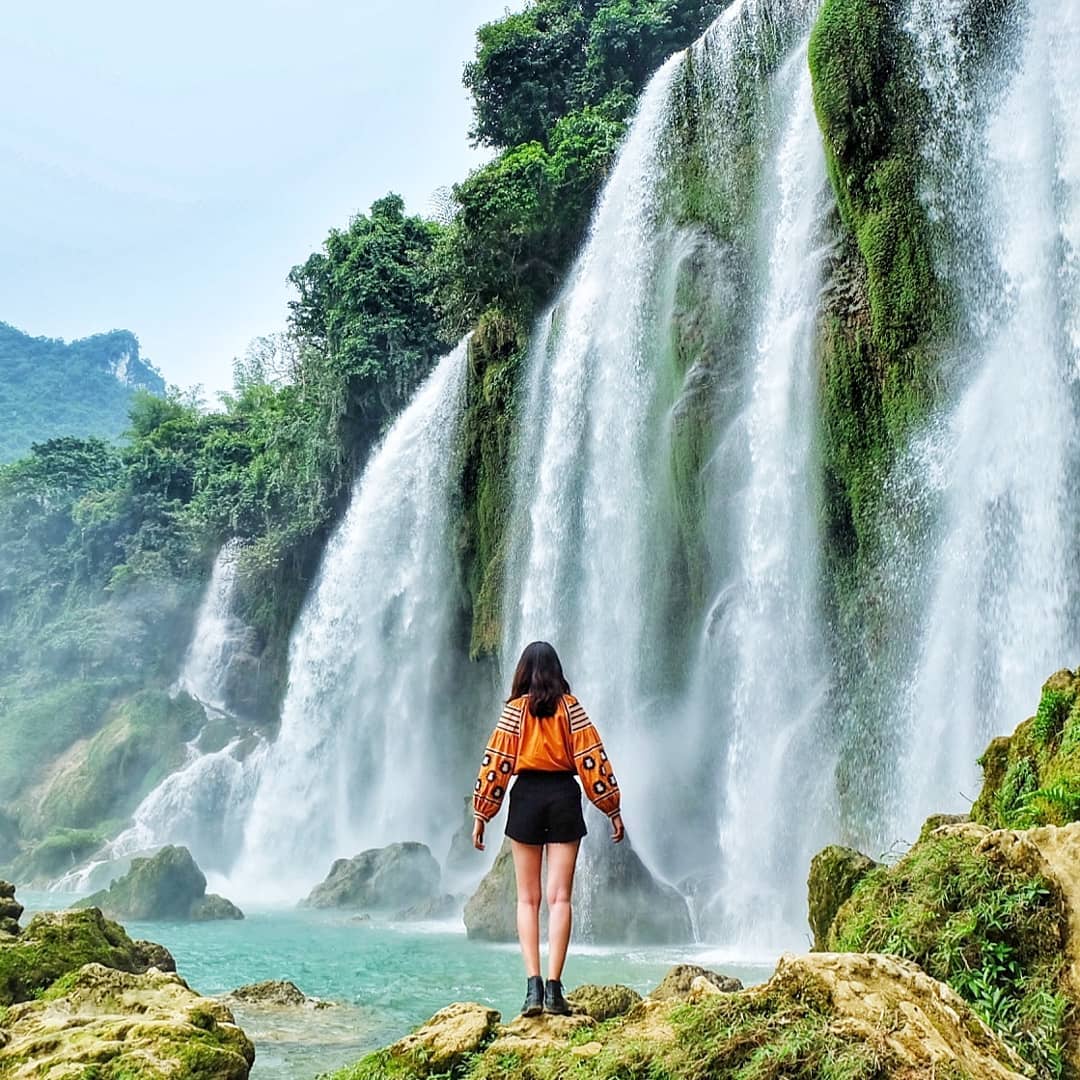 Despite not being a popular tourist destination, the province of Cao Bang has a lot to offer anyone coming to visit. One of those is Ban Gioc, known as the largest natural waterfall of Southeast Asia. Such phenomenal Mother Nature's gift should be a must-have item in every traveler's itinerary.
While Ban Gioc is described as calm and elegant as a graceful lady during the dry season, seeing the waterfall in rainy season brings a totally different impression. A huge amount of water pouring down from the upper reaches turns the waterfall into the most majestic, spectacular scenery to witness. No wonder this would definitely be all Instagrammers' favourite spot!
Train Street, Hanoi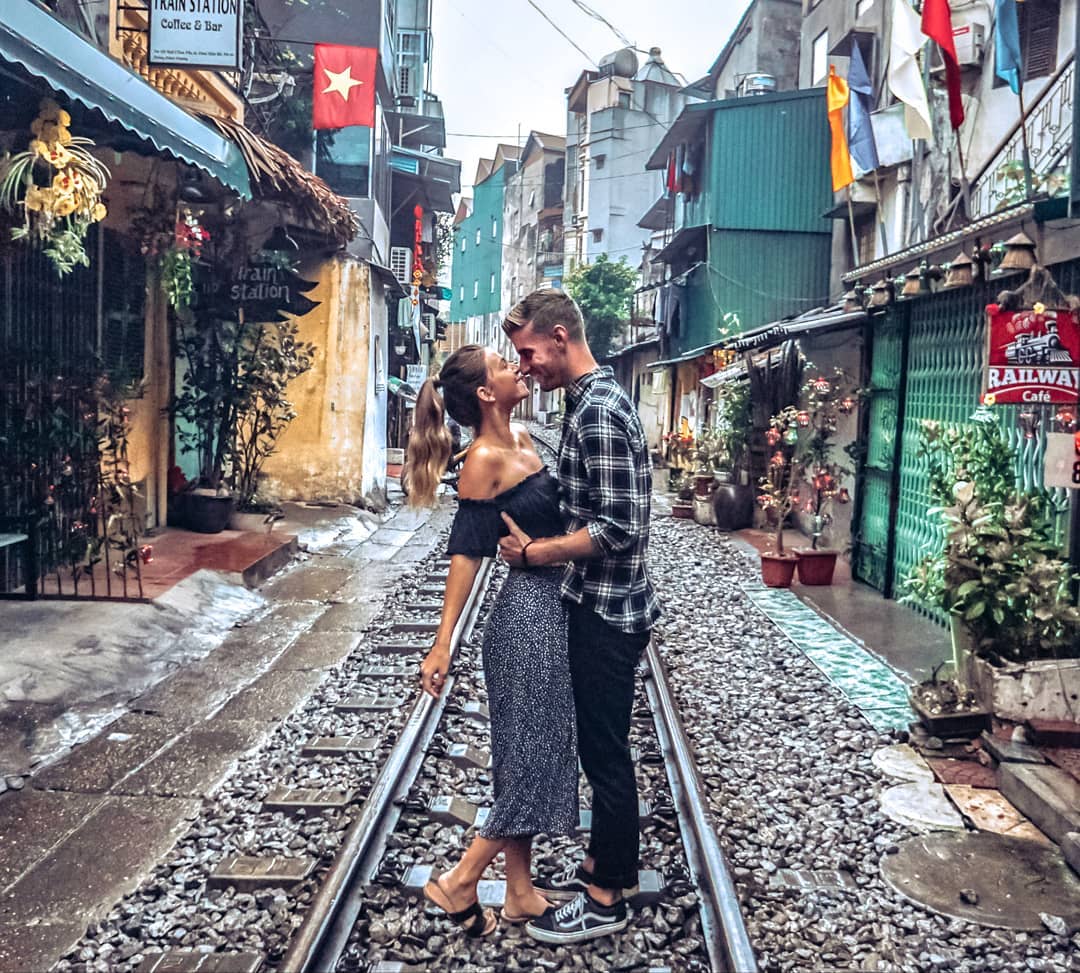 If you're after some nostalgic vibe photos to add to your feed, Hanoi Train Street should be put on your list of must-visit. This is a narrow residential street where two sides of it are separated by a train line in the middle. Literally, people living on this street have their front door only centimetres away from the train when it passes through. The train appears huge as it looms down on you and you really cannot believe that it can fit in this gap!
This is a great place to come for an afternoon wander. Not just to watch the train incredibly close, but for a glimpse of Hanoi's everyday life. How fascinating it is to meet and talk with locals while sitting on those small plastic tools and having a drink. Make sure you follow their instructions to know where to stand when the train comes through, in order not to get injured.
Wanna go on a date with Hanoi? Inspitrip offers a full day city tour with local guide that you would absolutely love!
Halong Bay, Quang Ninh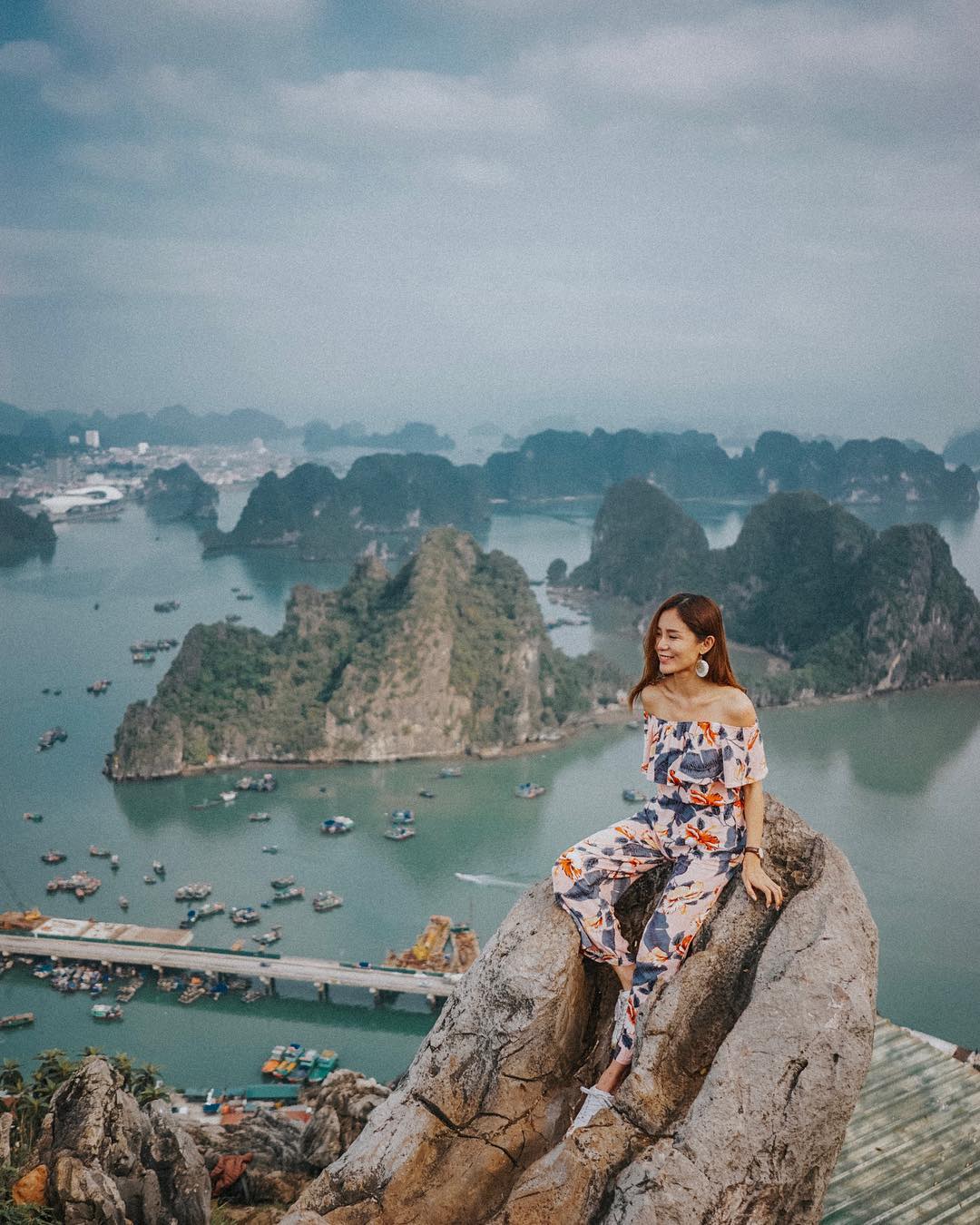 There seems nothing more to be said about this splendid natural wonder. Featuring more than 2,000 majestic limestone karst peaks rising from the water, the unique beauty of Halong Bay makes it worthy of a UNESCO World Heritage list. The destination attracts millions of tourists every year and never fail to amaze any of them.
Apparently, the best way to get around Halong Bay is by joining a tour. You'll explore pristine stalactite caves, picturesque island and experience the life of local residents in a rusty fishing village. Don't forget to bring your camera as there are many amazing things ready to be captured!
Immerse yourself into the majestic landscapes of Halong Bay with Inspitrip now!
Son Doong Cave, Phong Nha, Quang Binh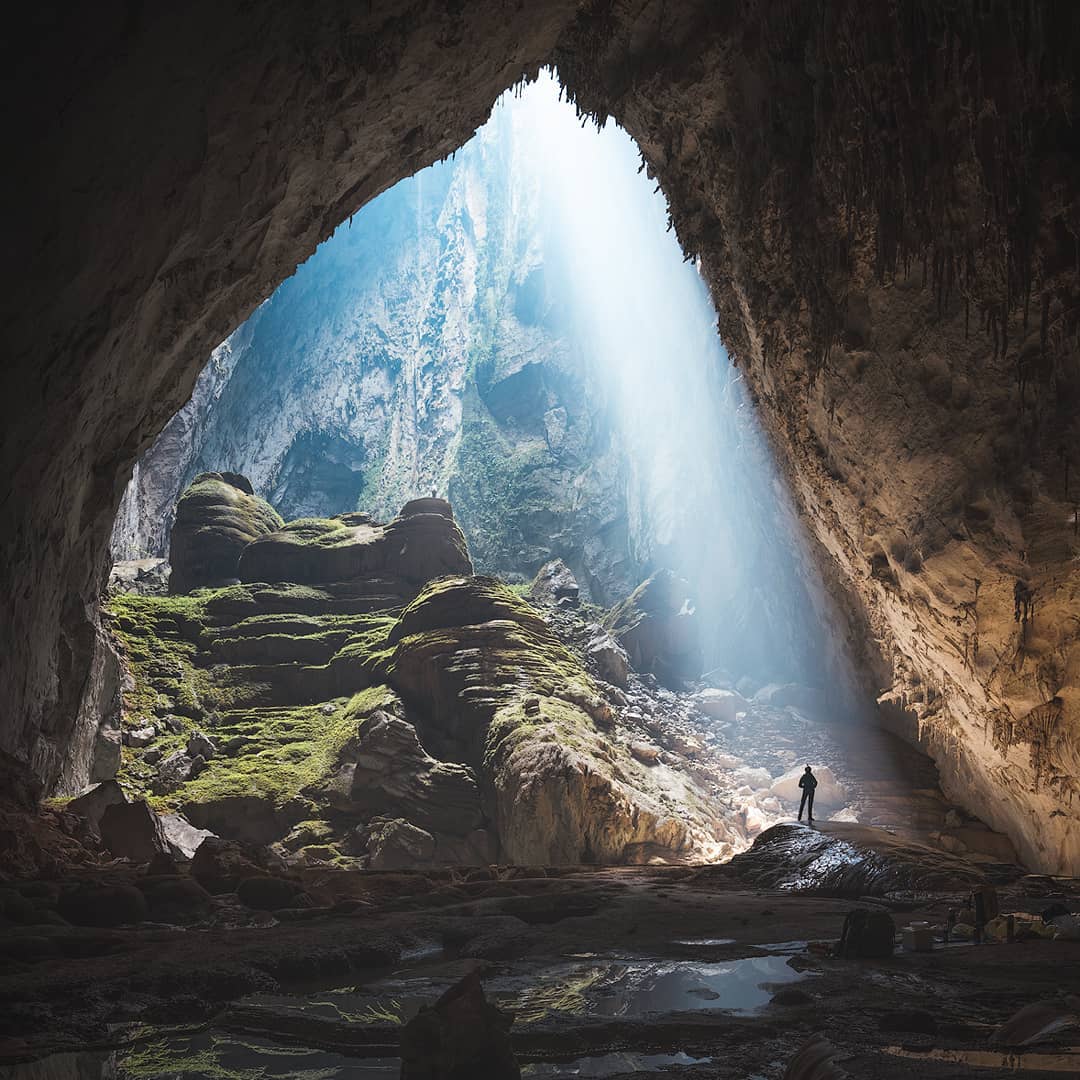 Another natural attraction praised by UNESCO, Son Doong Cave, is something that should never be missed. Announced as the largest cave in the world, it stretches over five kilometers and reaches heights of 200 meters. Large enough to house an entire New York City block, they said.
What's even more amazing is the ecosystem inside Son Doong Cave. It has its own localized weather system and creates its own clouds. You will find stalagmites and fossils dating back millions of years time, come across rivers and jungles embraced by misty fog, along with microorganisms thriving in the darkness. No wonder the cave is under great protection and conservation, as the government only releases 300-500 permits annually.
Hai Van Pass, Hue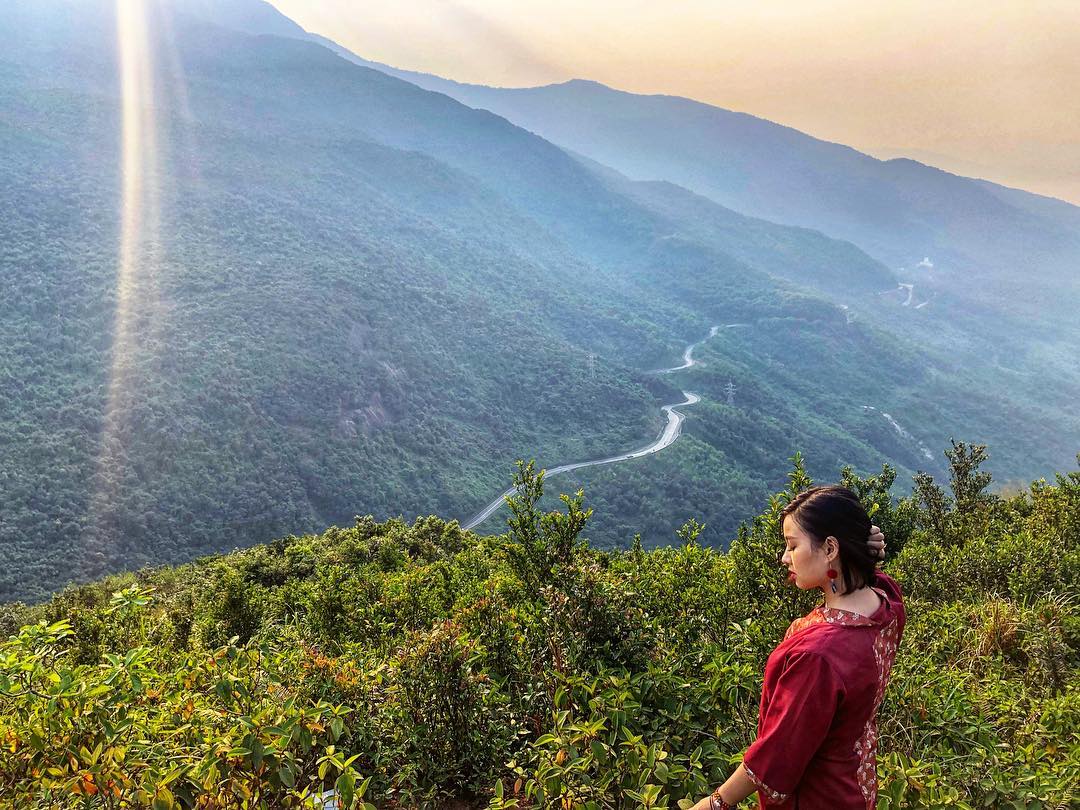 Any backpacker would love to go on a road trip through Hai Van Pass. Hai Van, which roughly translates as "Ocean Cloud" in Vietnamese, perfectly illustrates the breathtaking scenery of this misty mountainous coastal route. Throughout the day, the landscapes change drastically as you come across various mountain formations, salt water lagoons, freshwater lakes and of course, the stunning East Sea from above. You will want to stop every kilometer or so to take pictures along the way!
Get on a trip to further explore the beauty of Hai Van Pass with Inspitrip today!
Imperial Citadel, Hue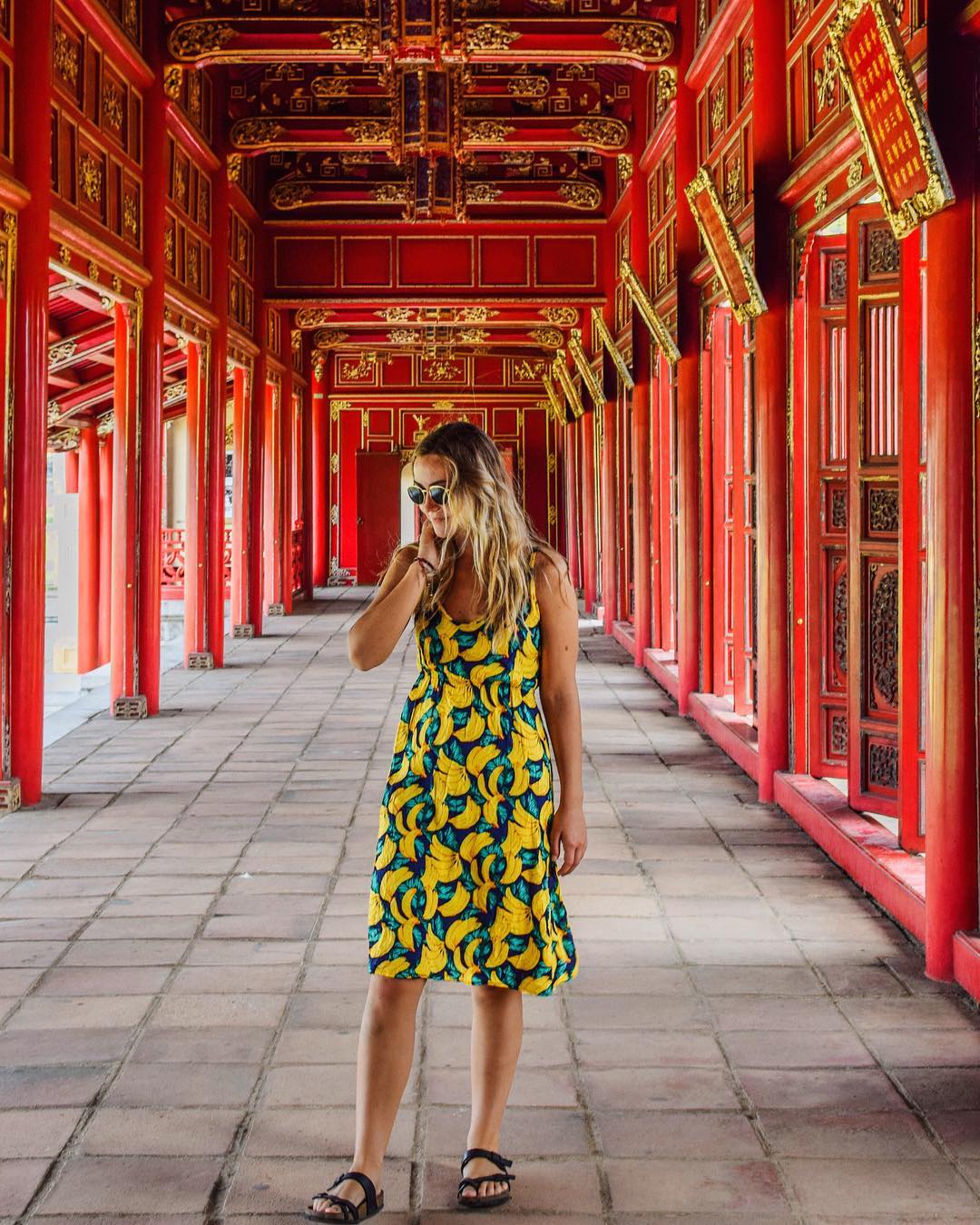 The Citadel Complex of Hue has long been recognized for being one of Vietnam's seven UNESCO World Heritage sites. For tourists who are greatly intrigued by ancient beauty and historical culture of the country, this is a must-see attraction. It started to be constructed in 1803 under the reign of Gia Long Emperor, who founded the Nguyen Dynasty.
Over the past 200 years, Hue Citadel has still maintained its timeless charms with more than 100 architectural works. A walk inside the wall of the large Citadel complex is like a step back in time. Should you want to know more about Vietnam's long-lasting history and original culture, join a tour with Inspitrip and start discovering this ancient capital city.
Hoi An ancient town, Quang Nam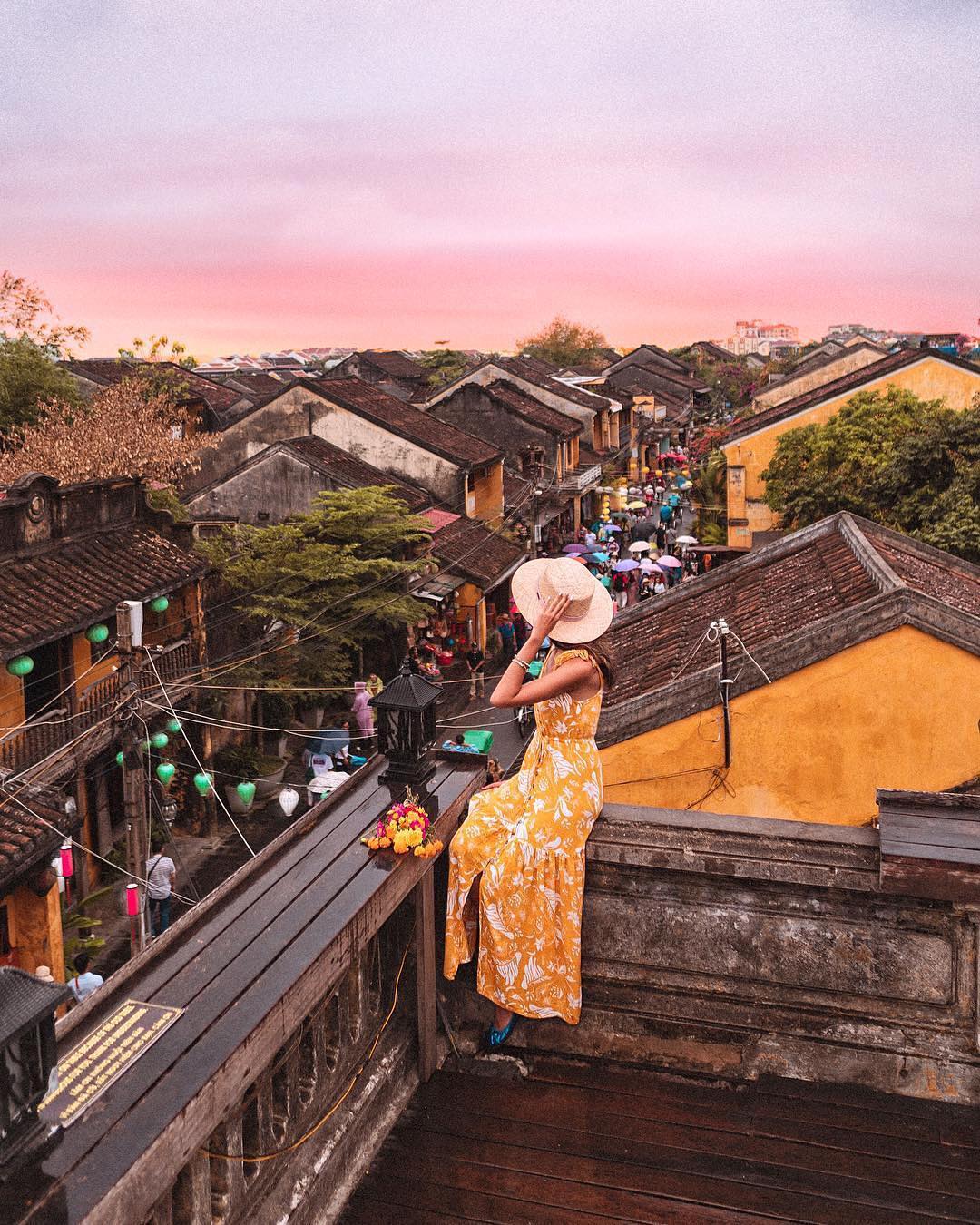 The charming "City of lanterns" is certainly one of Vietnam's dreamiest destinations. Set along Thu Bon river, Hoi An is such a place forgotten by time. Despite centuries passed, this place still hold on to its original ancient beauty, making Hoi An an one-of-a-kind destination.
What is distinctive about Hoi An lies in the crumbling butterscotch-coloured buildings draped with bougainvillea and silk-lanterns prettily strung across the streets. Simply, every corner of Hoi An can be an incredibly charming photo spot. But it seems to be at its most beautiful when the night comes. You'll see the whole town immersed in a golden glow and jewel-coloured lanterns are reflected in the serenely still surface of the river, representing a real-life version of the "Tangled" movie scene.
My Son Sanctuary, Quang Nam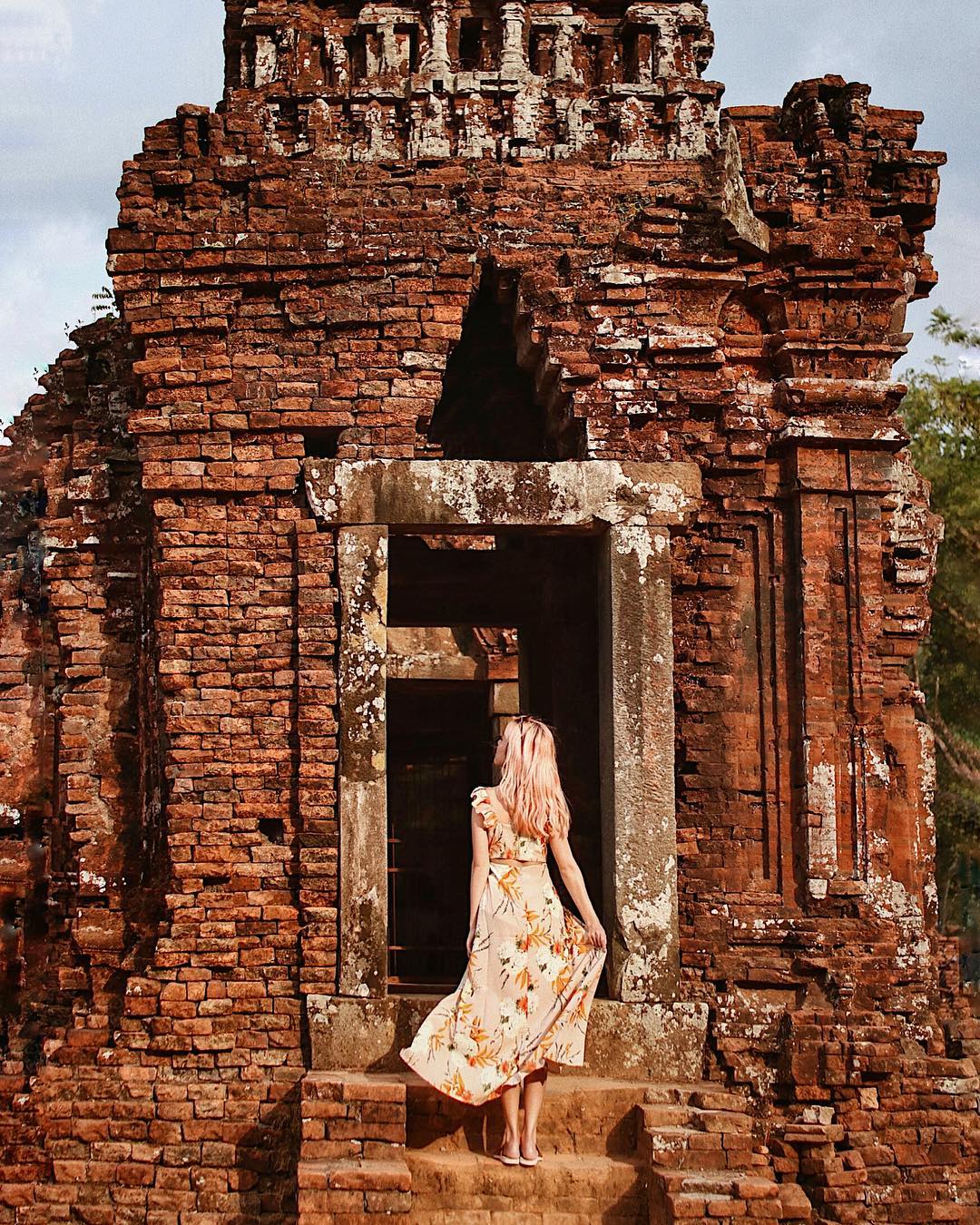 My Son Sanctuary was built by the ancient kingdom of Champa that served as a site of religious ceremony back in the day. The impressive architecture of temples, brick towers and complicated sculpture has earned My Son an endearing title of "the Angkor Wat of Vietnam". It illustrates a vivid picture of spiritual and political life in an important phase of the South-East Asia's history. Though the complex has been destroyed over time, the remaining towers in My Son Sanctuary still presents priceless values of art, architecture and culture.
Curious to know more about this heritage site? Join Inspitrip on a tour to visit My Son Sanctuary and Champa Temples!
Cham Islands, Quang Nam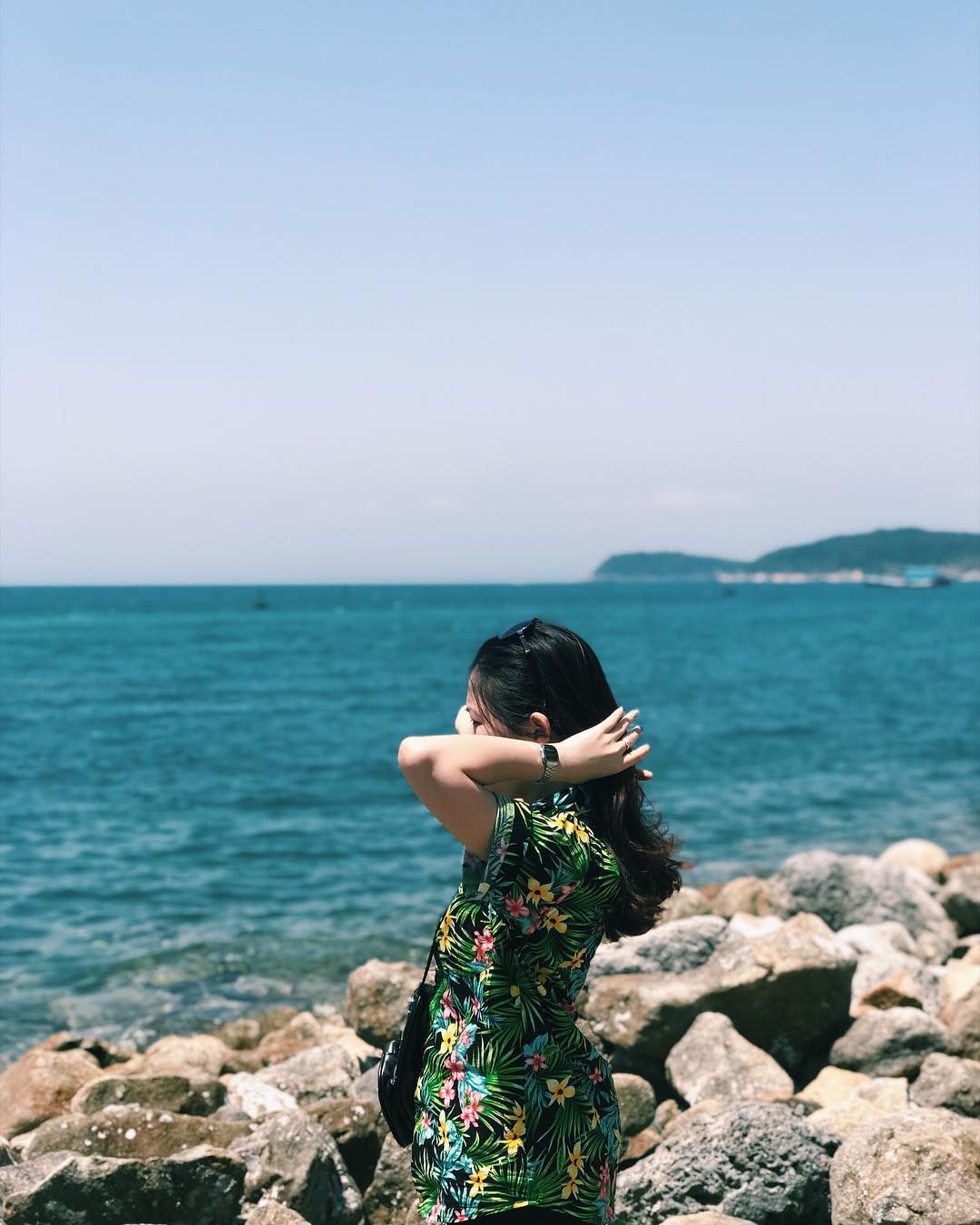 Vietnam has long been recognized for its gorgeous coastal landscapes, and here we have Cham Islands. Also referred as Cu Lao Cham in Vietnamese, this is a set of eight islets off the Hoi An coast. With blue sea, white sand, sunshine, and ravishing coral reefs, Cham Islands will mark a colorful page in any tourist's journey diary.
It is highly recommended to visit Cham Island between March and August. During this time, the climate becomes humid but sunny, and the sea is tranquil. Such an ideal weather for interesting underwater activities, peaceful relaxation and certainly, stunning photography.
Discover the diverse marine life of Cham Island on a half-day snorkeling tour with Inspitrip!
Cu Chi Tunnels, Ho Chi Minh City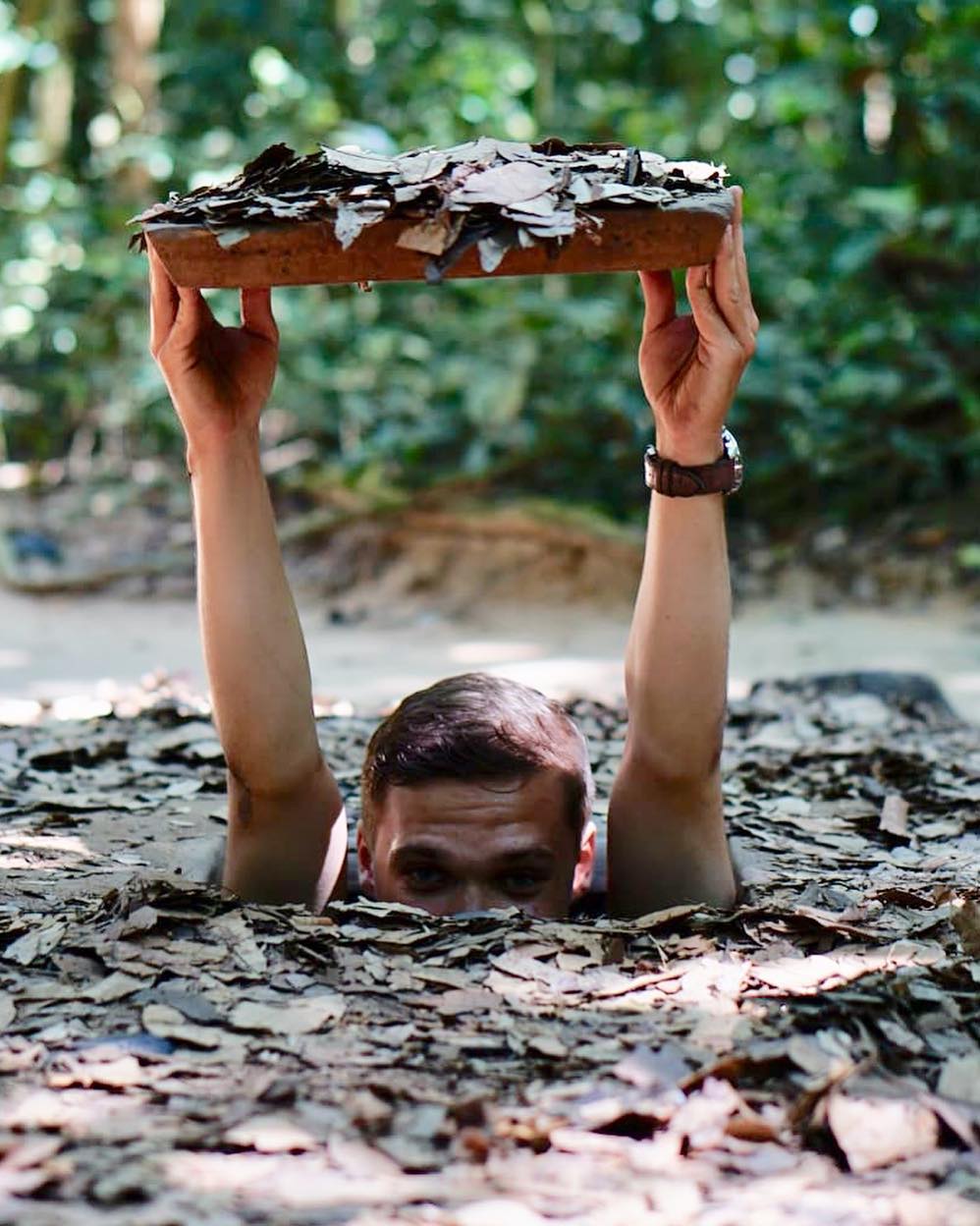 Though Cu Chi area now is a peaceful place for normal everyday life, it was once a deadly location under devastating impact of the Vietnam War. Cu Chi Tunnels were one of the main reasons that helped the Vietnamese win their fight for independence. Exploring Cu Chi Tunnels is such an experience of a lifetime. You'll get to crawl on your fours into chambers and tunnels, where soldiers and civilians lived for weeks or months at a time to evade the enemy's army sweeps of the area. Join Inspitrip on a tour to learn about the past from history experts and see what it really feels like to live like a guerrilla warrior!
Mekong Delta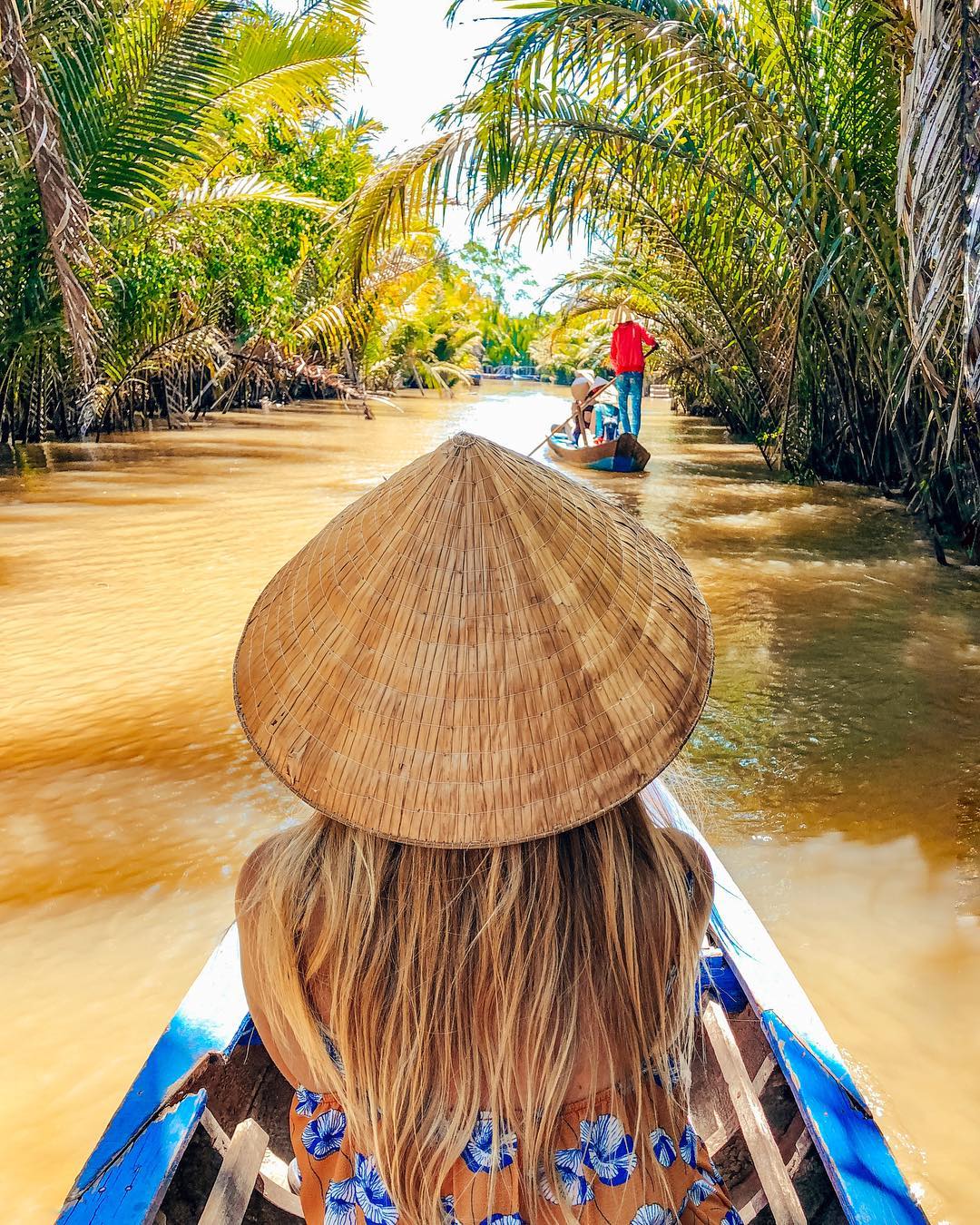 The Mekong Delta is a big, beautiful maze of rivers, rice paddies and fruit orchards. It is one of the most popular destinations in Vietnam due to its distinctly tropical vibe and relaxing ambiance. Life in this area revolves around water, from the famous floating markets to the vast agricultural industries. Not only a tropical gem for a restful weekend getaway, the Mekong Delta is also the rice basket of Vietnam, providing sustenance for millions.
When visiting the Mekong Delta, get that iconic picture of yourself wearing a conical hat while boating down a river. Along both sides are the palm tree fronds that make for a charming backdrop!
Immerse yourself in the breathtaking river wonderland of the Mekong Delta with Inspitrip today!
Long beach, Phu Quoc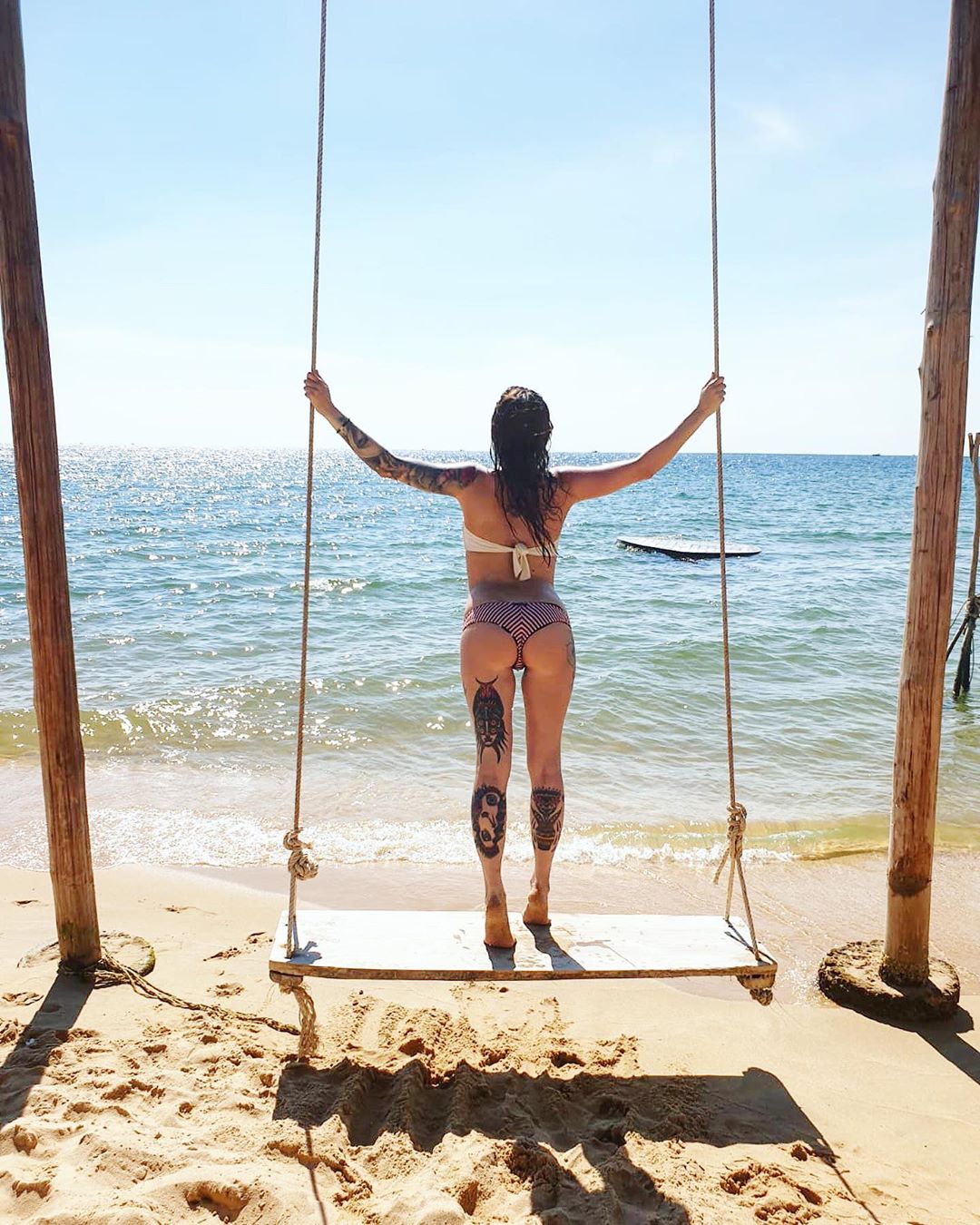 A trip to Phu Quoc would not be complete without a day lazing on white sand of its main beach, Long Beach. Stretching over 20 kilometers, it offers spectacular ocean view and tranquil coastline. Truly, it is a place where you'll find your perfect holiday to escape the daily grind.
Long Beach is known to have the best golden sunset scenery. When the sun goes down, the sky transforms into a romantic, breathtaking light show. The view will surely add some stunning colors to your Instagram feed and leave all your followers in awe.
Join us to explore the beauty of Phu Quoc at its most!
Beaches on Con Dao Island, Ba Ria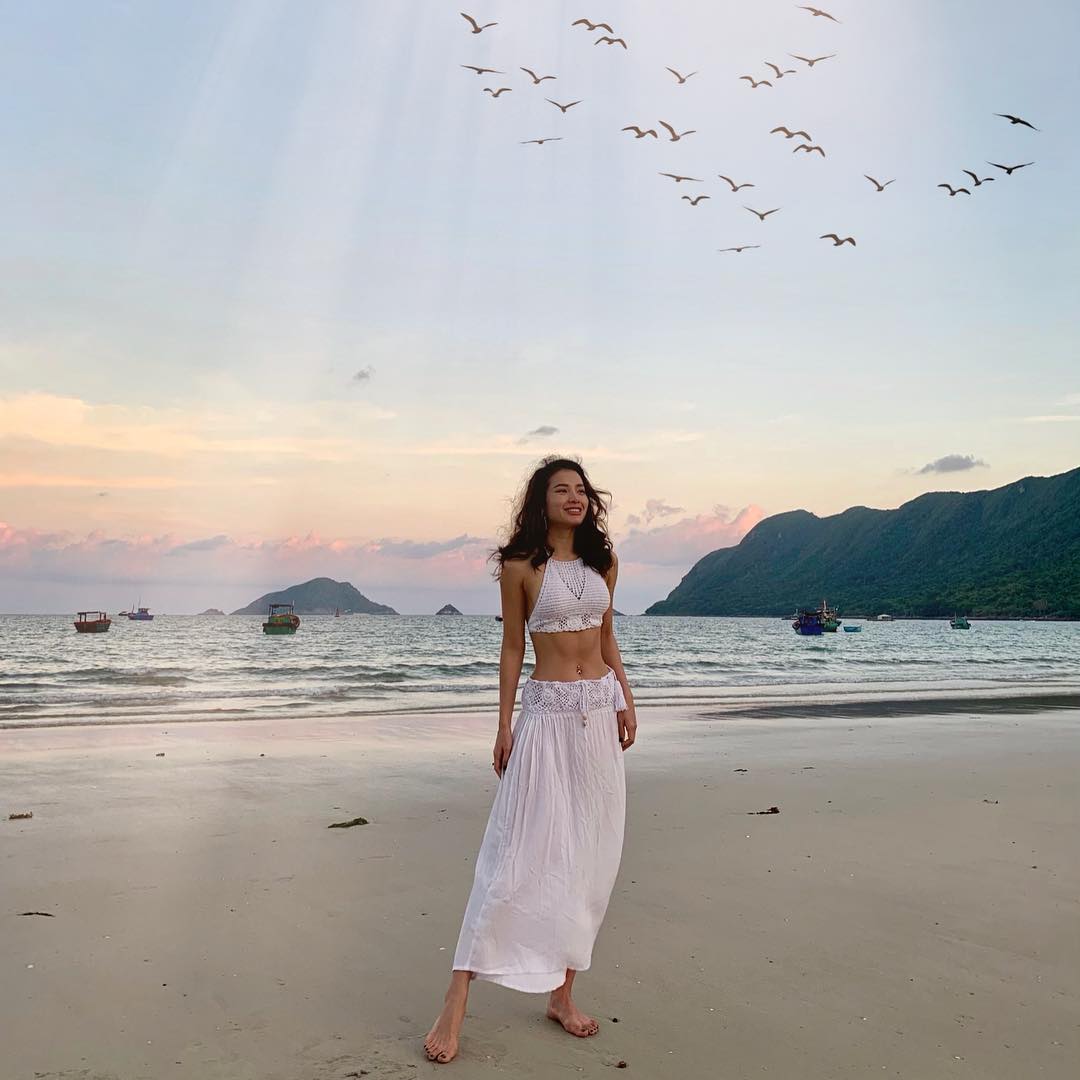 Last name on our list of Instagrammable spots, Con Dao is blessed with amazing beaches and rich coral reefs that represent the best diving in Vietnam. You're likely to find yourself immersed in the clear blue sea, walking upon white sand beach, hiking in the jungle or riding a scooter along deserted coastal road. Whatever you might be doing, it will reveal a distinctive charm of this charismatic island.
However, there's another side of Con Dao which is completely different. The island used to be a brutal penal colony back in the past. Apparently, this experience is not for the fainted-heart, as more than 22,000 prisoners lost their lives on Con Dao during the war.
The above list of Vietnam's 15 most Instagrammable places would definitely give you some photo ideas for your next vacation. Whether you're a professional photographer, or you just like to get a bit snap happy on your smartphone, it won't be too hard to get some impressive, envy-inducing travel shots during your trip in this beautiful country.