13 shopping malls in Hanoi giving best value for your money
When it comes to shopping in Hanoi, visitors generally imagine the traditional shops of the old town. But the capital has so many other attractive aspects, one of which is the emerging modernism of a quickly developing city. Experiencing this city, definitely, should include a visit to the lively shopping malls.
Aeon Mall Long Bien - Co Linh
Aeon Mall Long Bien is one of the first and largest Japanese shopping centers in the capital, located at 27 Co Linh, in the Long Bien District. Not catering exclusively to the high-end customers of Lotte or Trang Tien Plaza, Aeon Mall has many items and services to provide for customers at affordable prices. Aeon Mall has a large area of 120,000m2 divided into 4 floors, which creates an entertainment center featuring stores, cinemas… Customers can not only enjoy shopping, but the mall features a wide variety of food with attractive prices; such as sushi at 5000 VND or green tea ice cream at only 8000 VND... You will be immerse yourself in Japanese culture with cuisine and service that only Aoen Mall provides. Aeon's fashion areas are located on the 2nd and 3rd floors, near the dining area. It is completely possible to shop for and entertain the whole family for a while day with various fashion styles, attractions, and food.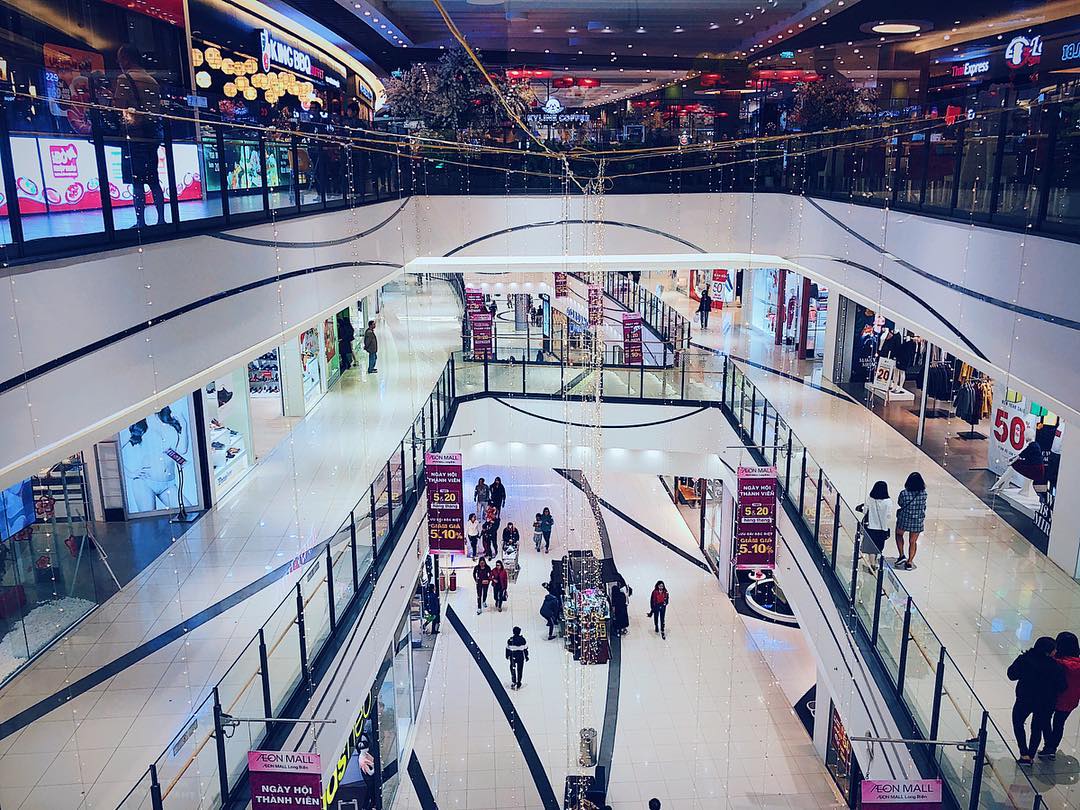 Lotte Shopping Center - Lieu Giai
Lotte on Lieu Giai Street is the second tallest building in Vietnam after the Keang Nam Landmark. Unlike Aeon Mall, Lotte carries many luxury and high-end products, featuring many brands famous around the globe. The most attractive part of the building is the observation tower located on the 65th floor of the building, where guests can see the entirety of the city. A must-see, however, is the Sky Walk area - a viewing area equipped with thick, heavy duty glass that allows visitors to view and contrast the varying sights and scenery of Hanoi.  Visit any time of the day, you will be sure to take some great pictures! Ticket prices are generally quite cheap, ranging from 50.000-120.000 VND, but be aware that the sky walk area only holds 10 people at a time.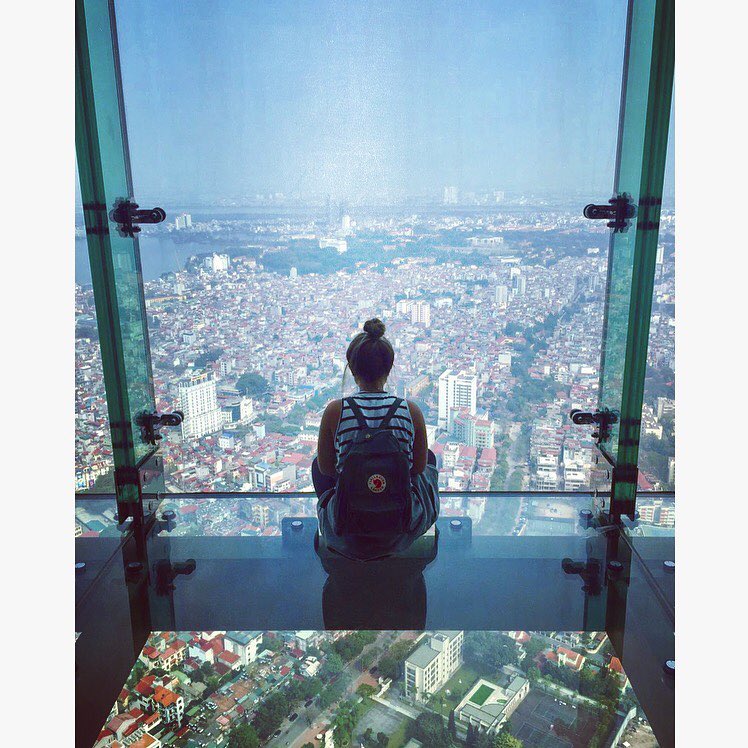 Vincom's shopping malls
The system of Vincom Group includes a large number of leading shopping malls in many busy areas of Hanoi.
Vincom Mega Mall Royal City - 72 Nguyen Trai - Thanh Xuan Dist
Royal City is the second Vincom shopping mall in Hanoi, considered "Little Europe" and the first underground trading center in Vietnam.This place has many other claims to the top, such as featuring "The biggest indoor swimming pool in Vietnam", "The largest ice skating rink in Vietnam" ...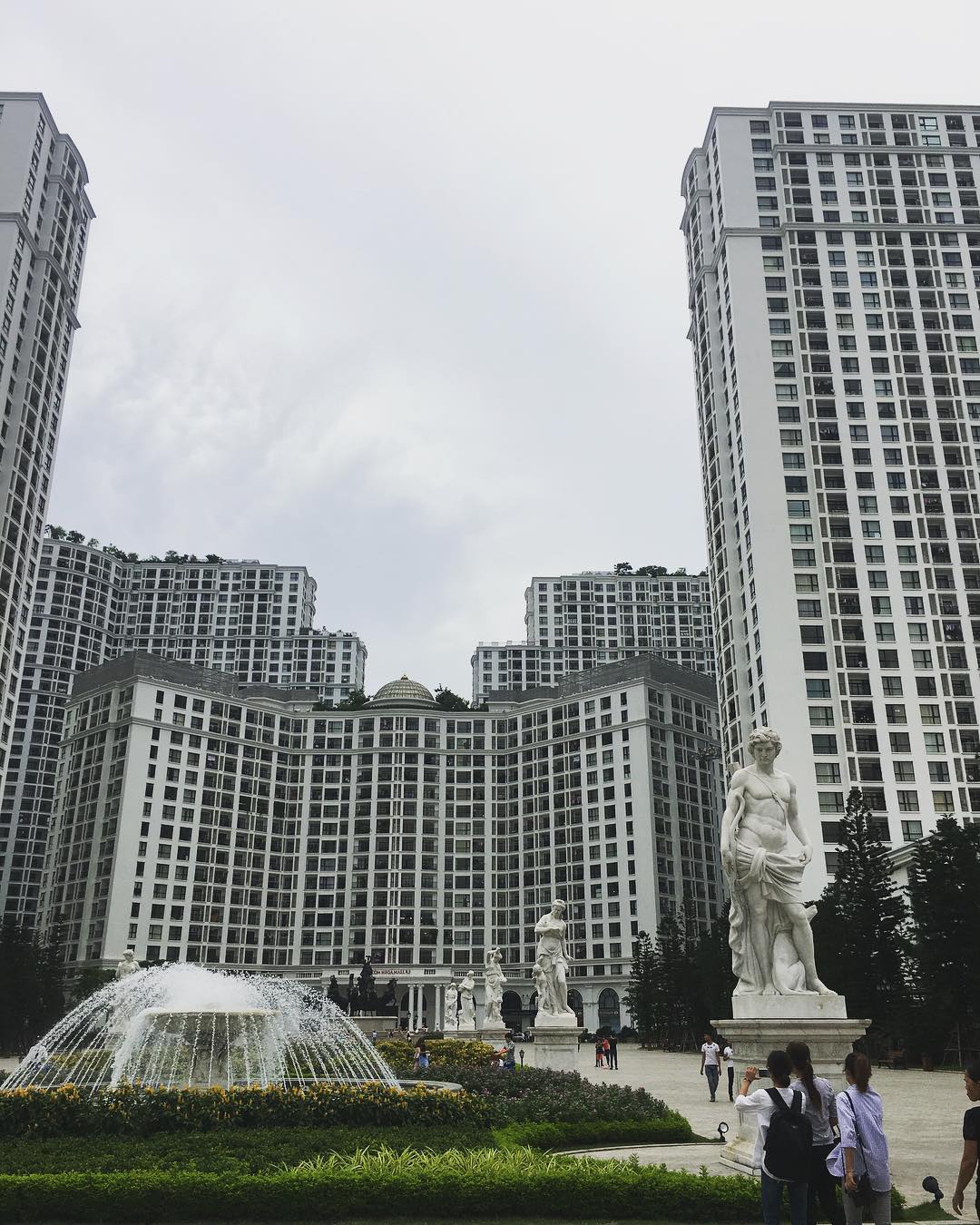 Vincom Mega Mall Times City - 458 Minh Khai street - Hai Ba Trung district
Times City is located in the most populous urban area of Vinhomes with free water music for residents and visitors daily. Times City is famous in Southeast Asia for having the largest aquarium in Vietnam and being home to many animals such as salamanders, sharks, penguins and even pythons.
Vincom Center Ba Trieu - 191 Ba Trieu street - Hai Ba Trung district
Vincom Ba Trieu is the first Vingroup shopping mall in Hanoi, having opened on 23/11/2004 with 2 office towers and 1 apartment tower. Vincom Ba Trieu is a popular gathering place for young people.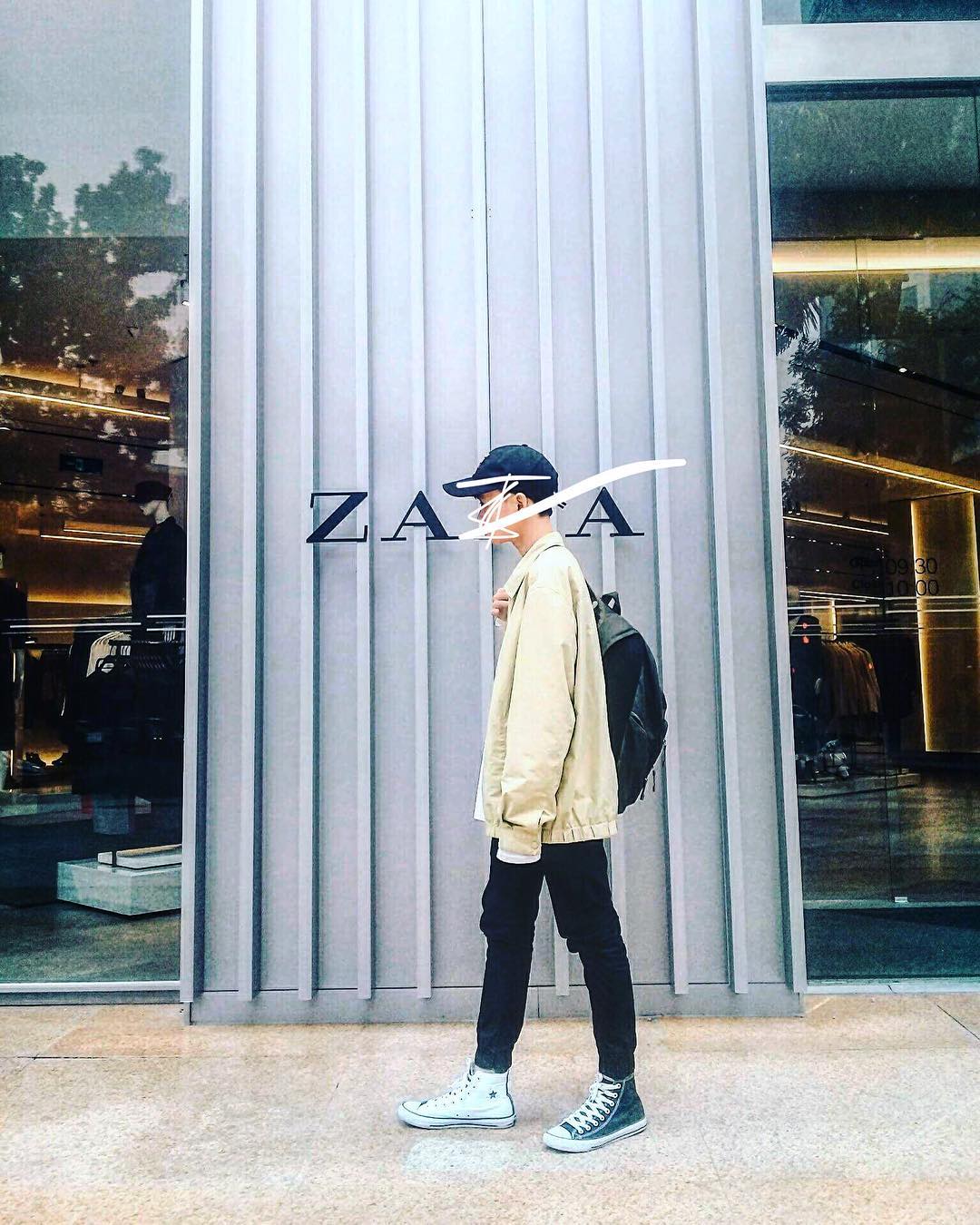 Vincom Center Nguyen Chi Thanh - 54A Nguyen Chi Thanh - Dong Da Dist
Vincom Nguyen Chi Thanh is located in the center of the Cau Giay District, Dong Da District, near two major universities: Foreign Trade University and Diplomatic Academy. This is a romantic dating area that is frequently visited by university students.
Vincom Center Pham Ngoc Thach - 02 Pham Ngoc Thach - Dong Da Dist
Vincom Pham Ngoc Thach is the smallest Vincom shopping center in Hanoi with only 5 floors. The trade center stands out with its unique design: The stairs are outside and the whole building resembles a boat going offshore.
Vincom Plaza Tu Bac Liem - Green Stars building, 234 Pham Van Dong street, Bac Tu Liem district.
Vincom North Tu Liem is located near the Northwest gate of the capital, opposite the Metro Supermarket. Located near major universities such as University of Commerce, College of Education, and National University ... this place is always crowded, especially the food courts. if you intend to have a date or a party here, remember to book a table in advance!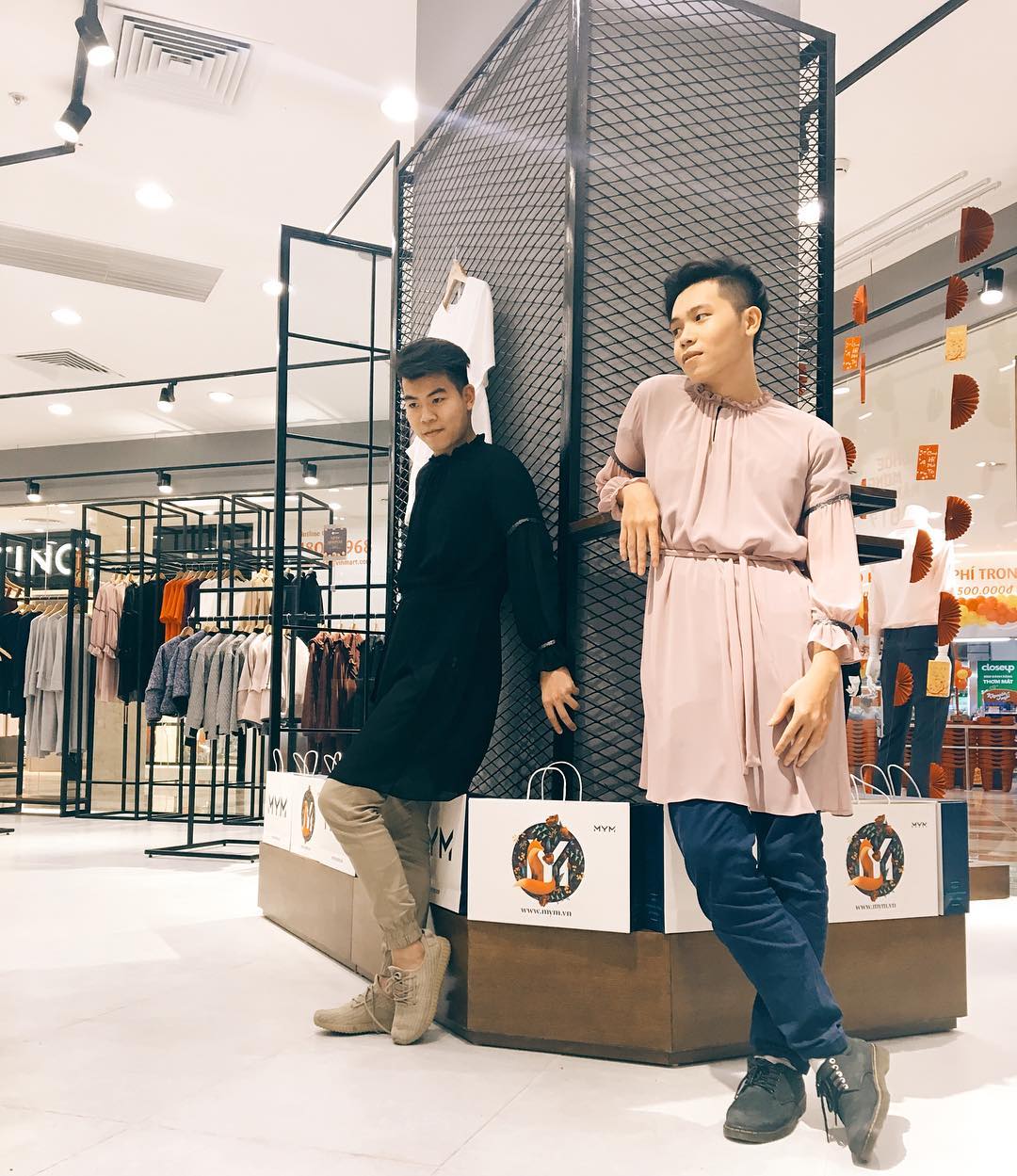 Vincom Plaza Long Bien - Vinhomes Riverside – Long Bien District
Vincom Long Bien is quite further away from the city center and thus the main patrons of this mall are residents living in the nearby Vinhomes Riverside Long Bien.
Trang Tien Plaza Shopping Center
Trang Tien Plaza is located in the oldest trading center of Hanoi capital. Before it was built, Trang Tien Plaza was known simply as a department store with 2 main business floor where people would trade all kinds of daily items such as books, soap, household electrical appliances, children's toys, candy... However, since 2010, Trang Tien Plaza has once again been upgraded to become a commercial center of world-class fashion brands such as Gucci, Prada, Dior, etc. And with that modernity, Trang Tien Plaza becomes an impressive shooting location and one of the most luxurious shopping centers in Hanoi.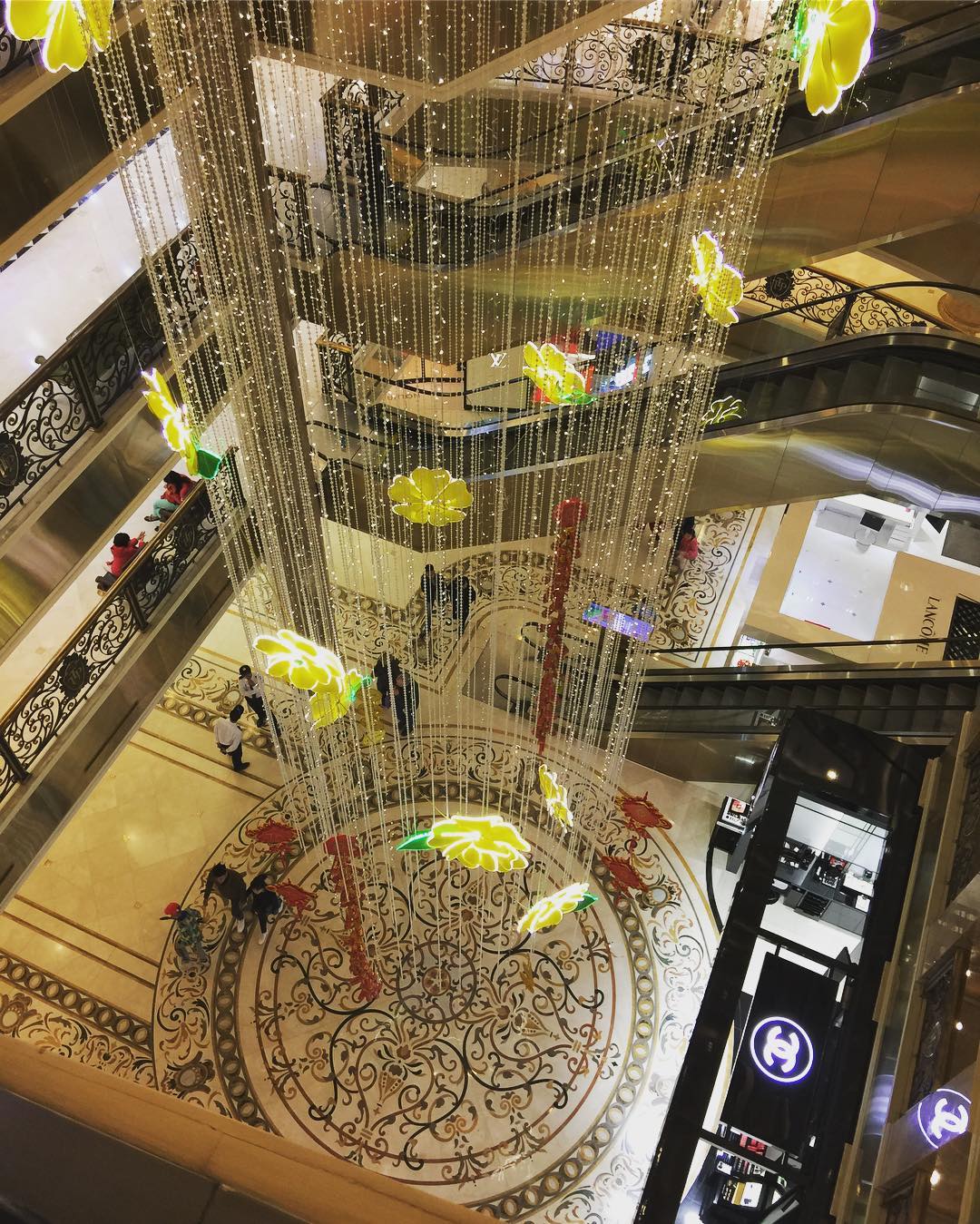 Mipec Long Bien
Mipec Long Bien is located at Number 2, Long Bien II street. Mipec Long Bien commercial center is built with the mantra of being "a friendly neighbor to all customers". Particularly, the historical monument Long Bien Mipec is right next to Long Bien Bridge. Long Bien Bridge is the destination of many young people who love taking pictures of ancient beauty filled with romance.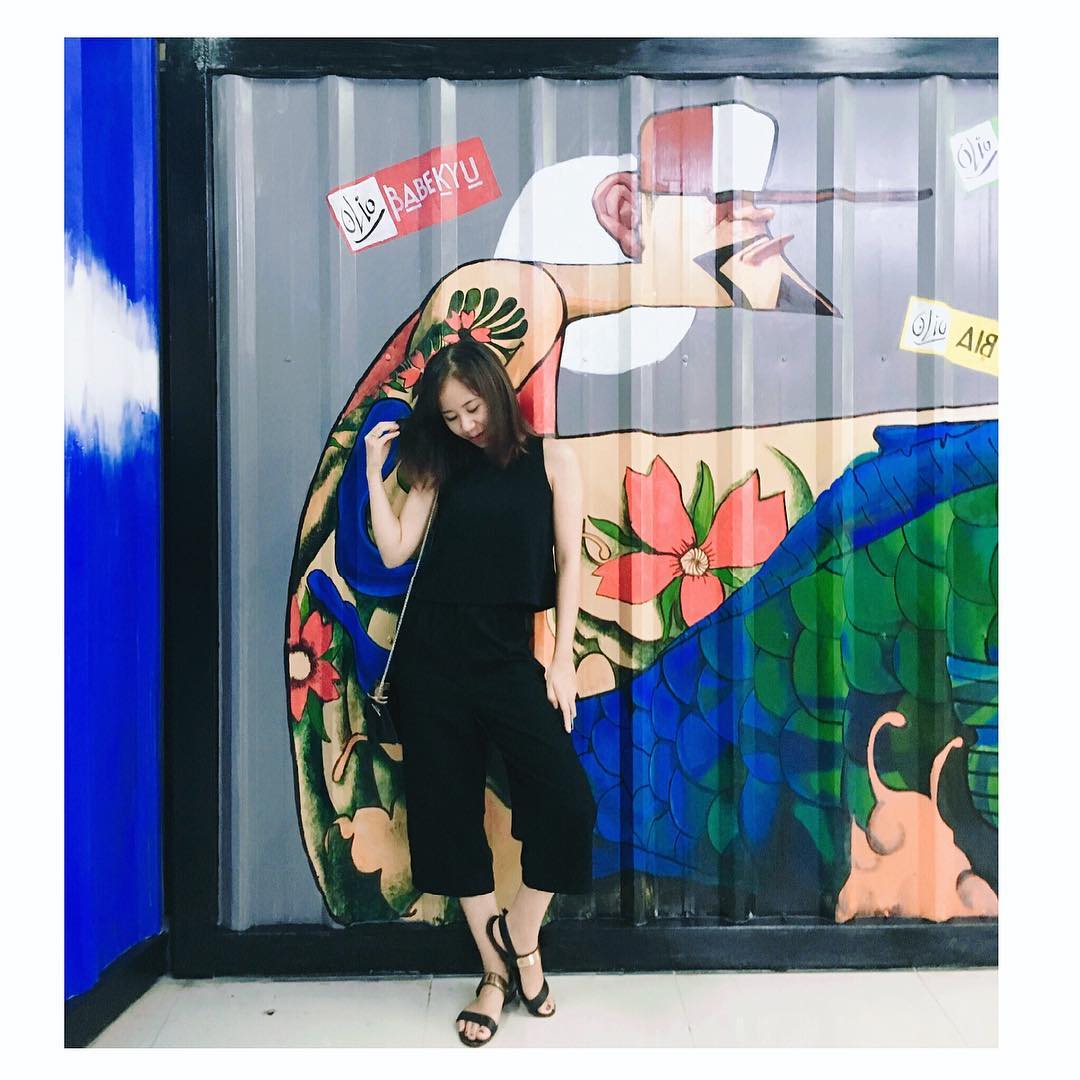 Sixty Square
A new entertainment complex located in the Lane, Kham Thien (Hanoi) with all kinds of entertainment services. This building was repaired and redesigned from the space of an old French villa located in the heart of Hanoi. The two buildings are connected by a long corridor combined with typical French architecture and a gold wall, giving people an old, nostalgic vibe. Of course, as an entertainment complex for young people, 60s boast many services and shops, including cafes, dining opportunities, photography studios, clothing stores, tattoo parlors, accessories shops, camera repair shops... Each room and each store is decorated with aesthetic in mind, and feature many unique vintage patterns. Imagine an octogonal window frame, or a piece of wood used to create an entrance, or large painting leading you into tattoo parlors; this is only a taste of the atmosphere Sixty Square provides.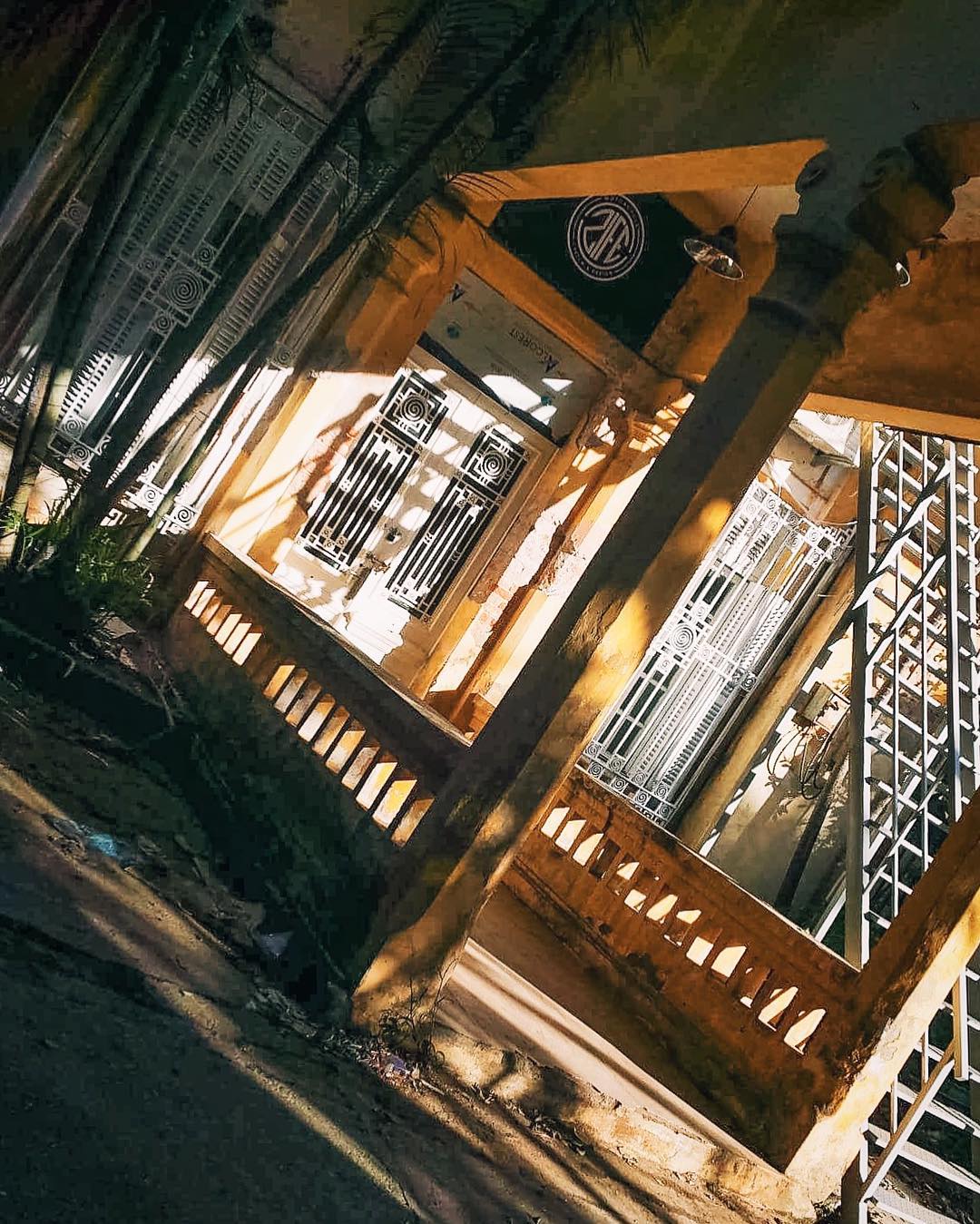 The Garden Shopping Center
The Garden Shopping Center is located in The Manor, Me Tri street, My Dinh 1, Nam Tu Liem district, covering an area of 27,000m2 and featuring 3 basements and 6 floors for shopping, dining, and entertainment. Floor G sells cosmetics, international branded goods and has restaurants and café shops. Customers can buy cosmetics, perfume, the fashion of famous brands such as Levis, Channel, Rolex, Longines... The first floor of The Garden Shopping Center is a paradise for female patrons with a spa center, and jewelry and fashion stores.The 2nd floor is the world of men and children. On the 3rd floor e luxurious furniture, appliances and modern electronic products of Samsung, Sony, LG are sure to entertain everyone! The 4th floor of The Garden Shopping Center is for food and entertainment.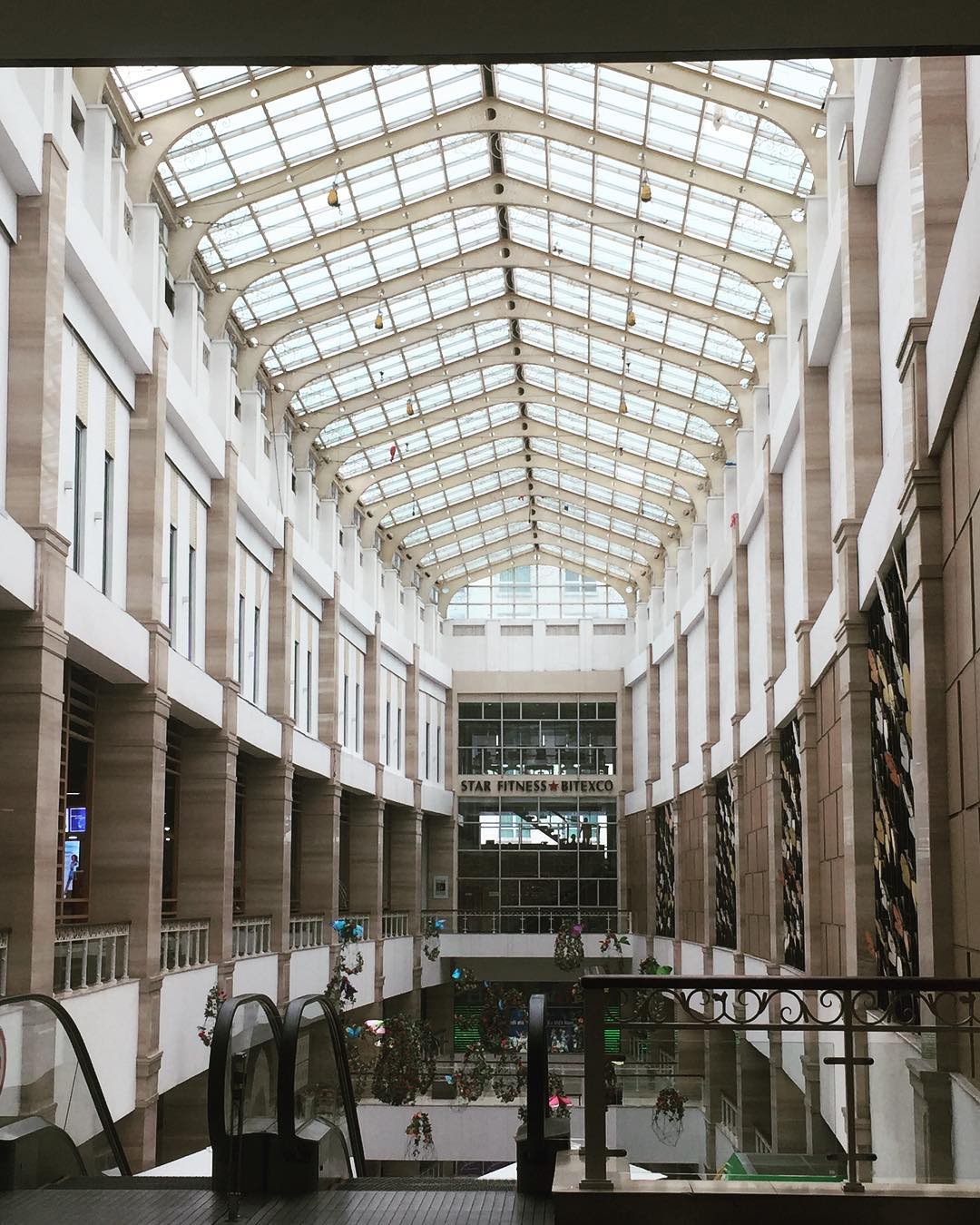 To have best shopping experiences in Hanoi, you should choose a destination that is closest to your interests and desires because Hanoi itself provides a myriad of options, which challenges visitors when they want to take a in-depth view into the art, cuisine, or art of the city. Of course, in terms of shopping, you can choose other different ways of shopping with carefully selected destinations by Inspitrip's guide.