10 things to know before arriving Tan Son Nhat Airport (Ho Chi Minh City)
Planning your first trip to Vietnam? If you're heading towards the Southern side of Vietnam, you are most likely to land in Ho Chi Minh City Airport - Tan Son Nhat. With millions of passengers passing through its two terminals every year, Tan Son Nhat International Airport is by far the nation's busiest.
Though being comparatively small by international standards, the airport is conveniently located just a few miles from the city centre, making it easier to navigate to famous attractions. If you're considering a Southern Vietnam voyage, here are the top 10 essential things to know before you arrive in Ho Chi Minh City Airport.
Get yourself updated on Vietnam's visa rules
Before you pack your things and land on Ho Chi Minh City Airport, make sure to double-check on Vietnam's visa policy. Travelers in most countries can apply for Vietnam's e-Visa. This is a simple online visa approval process, which is available to citizens of 80 countries.
You can finish payment and delivery entirely online, and the whole process takes less than three working days. It should be noted, though, that this e-Visa is valid for only 30 days, and single entry only. However, rest assured as this visa only costs 25 USD for card payments.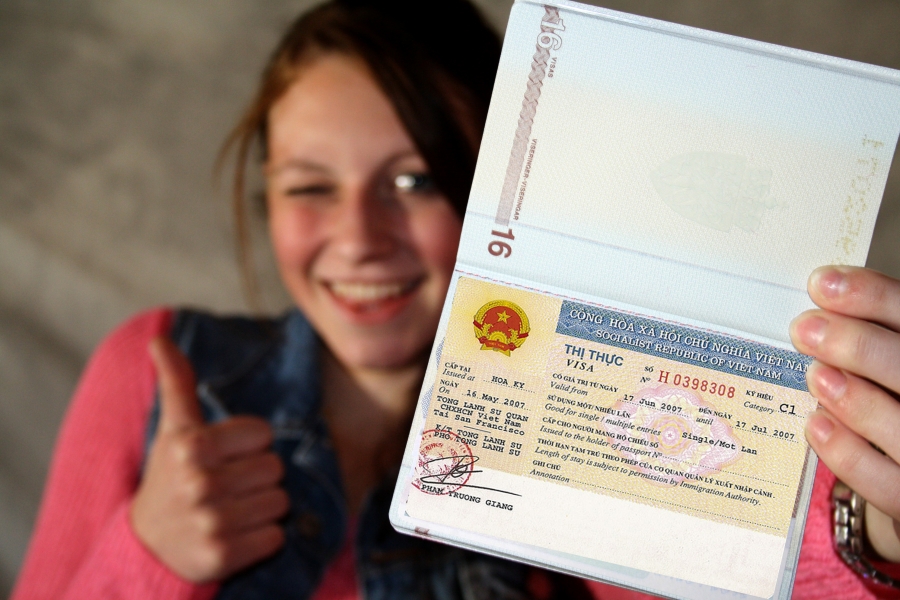 The entire process is relatively simple to follow. You only have to prepare all the necessary documents and take notes of essential procedures.
NOTE: With the current complicated situation of the COVID-19 pandemic, many countries are implementing strict travel rules and bans, including Vietnam. For 30 days from March 18, 2020, Vietnam will not be issuing visas to any foreign nationals. Travelers from countries with visa exemptions can only enter if they can show medical papers certifying they are virus-free. All incoming travelers from the United States, European and ASEAN nations must undergo medical checks and 14-day quarantine upon arrival in Vietnam.
We advise you to keep yourself regularly updated on the current travel restrictions in both your countries and Vietnam, in case some changes occur.
Change your currency beforehand
There are plenty of currency exchange stalls both inside and outside of Ho Chi Minh City airport. Nevertheless, you should prepare to have some cash at hand before arriving in Vietnam.
The official currency in Vietnam is the Vietnamese dong (VND). It comes in polymerized notes with multiple zeroes. Tourists in Vietnam often joke about walking away from the currency exchange stalls as "instant millionaires" - and that's true! Currently, the exchange rate is 21-23,000 VND per US dollar. So a fifty-buck note gets you a hefty 1,150 million VND. Ka-ching.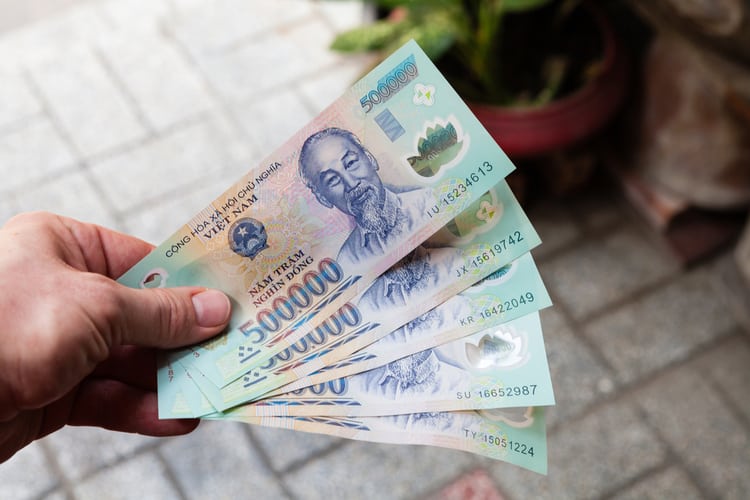 However, you should note that exchanging money in Vietnamese currency exchange stalls in airports, banks, hotel receptions or ATMs comes with higher exchange rates and sometimes unnecessary commission fees. Plus, using credit cards for your transactions may cost you an additional 3-4 percent per transaction. Foreign currencies, such as the US dollar, can sometimes be used in exchange but not very often. Because many shops are now obliged to ask for payments in local currency only, paying in  Vietnamese dong gets you better value than paying in dollars.
Therefore, we advise you to exchange some Vietnamese dong cash and have them at hand before you land at Tan Son Nhat Airport. Having at least 1 to 2 million VND will save you some time exchanging money and avoid extra fees, plus you'd get better rates as well!
Be familiar with the airport's routes
Although Tan Son Nhat Airport is quite small in comparison to other international airports, navigating around can be a challenge for first-time and even seasoned travelers. Despite its sheer size, the airport welcomes 15-17 million passengers per year.
During high season, it can be quite hectic in both airport terminals, so make sure you know the routes to departure and arrival, as well as other amenities by checking out the airport maps. There are two Terminal buildings - Domestic Terminal 1 and International Terminal 2. Most of us arrive and depart at the International Terminal, so make sure to check the maps below.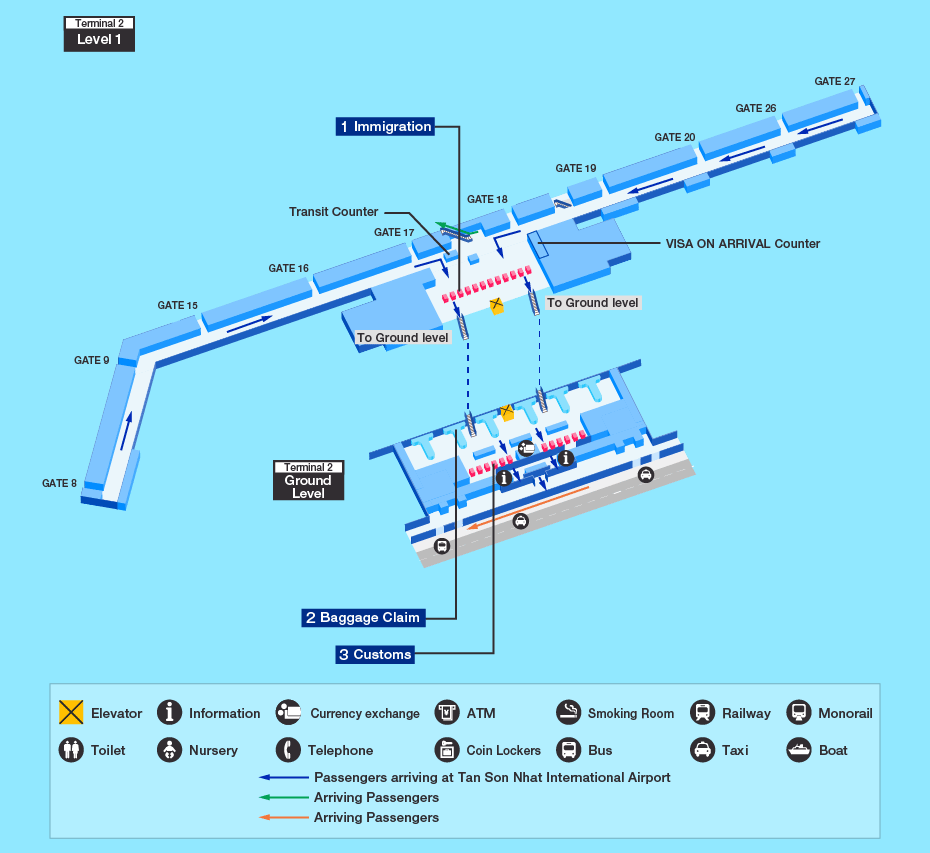 Please note that if you are transferring to another international flight at Ho Chi Minh City airport, you do not need to go through Immigration. Instead, you should complete the check-in procedure at the transfer counter located at the middle of the Arrival floor. After checking in, go upstairs to the Departure floor and proceed to your designated departure gate.
If you're transferring to a domestic flight to another city, please complete all arrival procedures, and head to the check-in counter of the airlines in which you're flying at Domestic Terminal 1.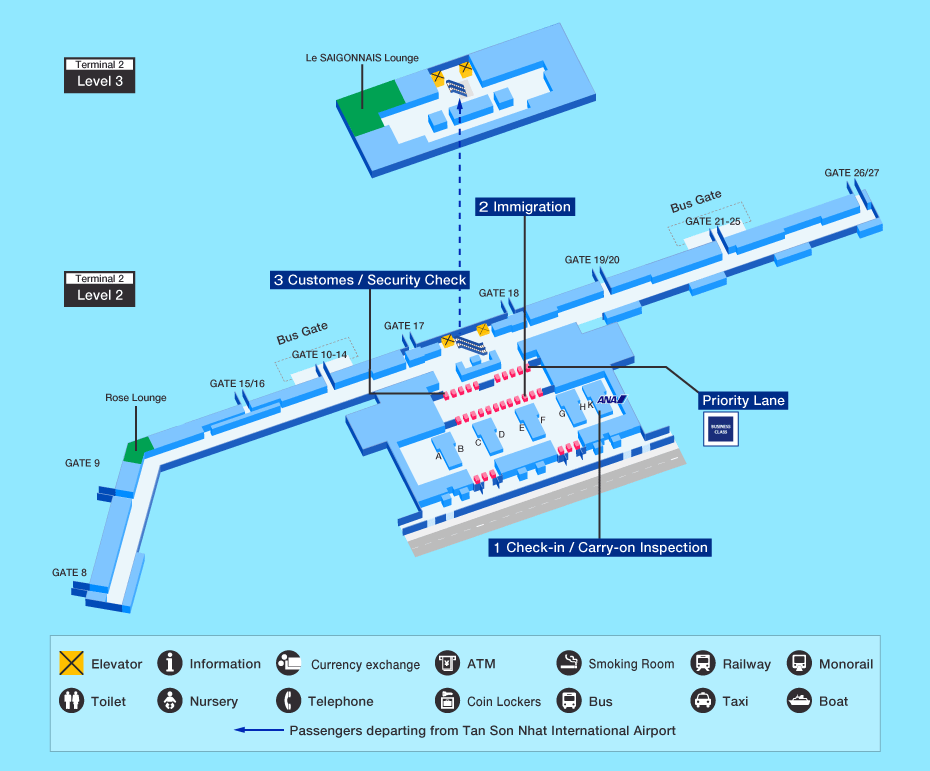 If you are lost, head to the Information desk and the airport staff would be glad to assist you.
Know what to do when you first arrive
You must know what to expect after your flight arrives. After getting off, head straight to the transfer counters if you have connecting flights. Otherwise, go to the arrival hall for immigration procedures. If you have your e-visa and passport ready, simply head to the immigration line to get an immigration stamp.
If you haven't got a visa yet, just stop by the visa counter to submit an on-arrival visa application form, pay for the fee and get the visa stamped on your passport before heading to the immigration booth. Please note that if you're only transiting, you still need a visa if you want to leave the airport.
After claiming your baggage, you can head straight to your accommodation and travel destinations, or stop by a booth to buy SIM cards and mobile internet plans. Although free wifi is accessible at the airport (named "TSN Free Wifi Express") and other shops or restaurants in the city, it is best to get a mobile plan to get connected, just in case.
Don't leave your valuable belongings unattended
Ho Chi Minh City Airport is crowded. Very crowded. Despite having friendly citizens and excellent services, Saigon sadly still has problems with robbing and pickpocketing. No matter how tough you are, you should always be aware of pickpockets, elbowing and shoving when you try to navigate through the airport terminals. Therefore, you should never leave your valuable belongings unattended. Be mindful of your wallet, phone, camera, and passport at all times.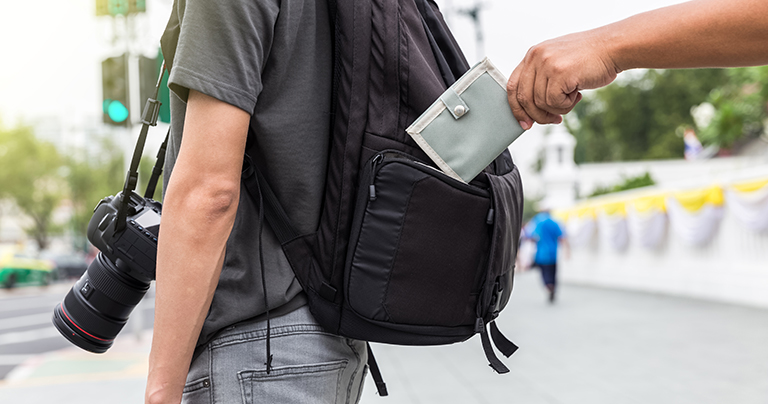 If you're doing airport transits, there is an airport service counter that will keep your bags safely if you want to see the city baggage-free. You can spot this counter easily by exiting the arrival gate and noticing the signs pointing your way to booth number 13 and 14. However, do note that these counters are only open from 7:00 AM to 11:00 PM.
Discover services available
If you're having a long day transiting at Ho Chi Minh City Airport, then rest assured! The airport offers a variety of services besides its free wifi! The complementary services include:
Banks and ATMs: There is a Vietin Bank service counter at the Domestic Terminal, opposite gate D2. 6 ATMs are also available at the Domestic Terminal (opposite gate D2), 4 at gate 14 and one at gate 3 (International Terminal)
Health & Emergency rooms: These rooms are open 24h/day
Domestic Terminal: one is between arrival and departure hall, next to gate D2, and another is near departure gate 18
International Terminal: one is on the first floor, at the arrival hall (Gate A2, next to Mai Linh Taxi service counter), the other is on the first floor, gate 17
Children's playground: there is a small playground for kids on the 2nd floor of the international departure hall.
Free charging station: There are some free charging stations at the Domestic Terminal:
Gate D1, opposite automatic check-in kiosks of Vietnam Airlines
Vietjet Air waiting lounge, opposite departure gate 16-17
First floor, opposite the security check-in counters
First floor, waiting lounge, opposite departure gate 10-11 and 11-12
Business-class lounge: These private rooms are available at both terminals:
Domestic Terminal: 2 VIP rooms on the second floor of the departure area
International Terminal: 6 VIP lounge on the first and third floor of the departure area
VAT Refund
If you purchase goods from enterprises certified for a tax refund, you can head to the VAT Refund Goods Customs Inspection Counter to get a checked stamp, get your total VAT refund calculated and get your refund at the nearest banks (BIDV or Vietin Bank) before your head to your departure gate.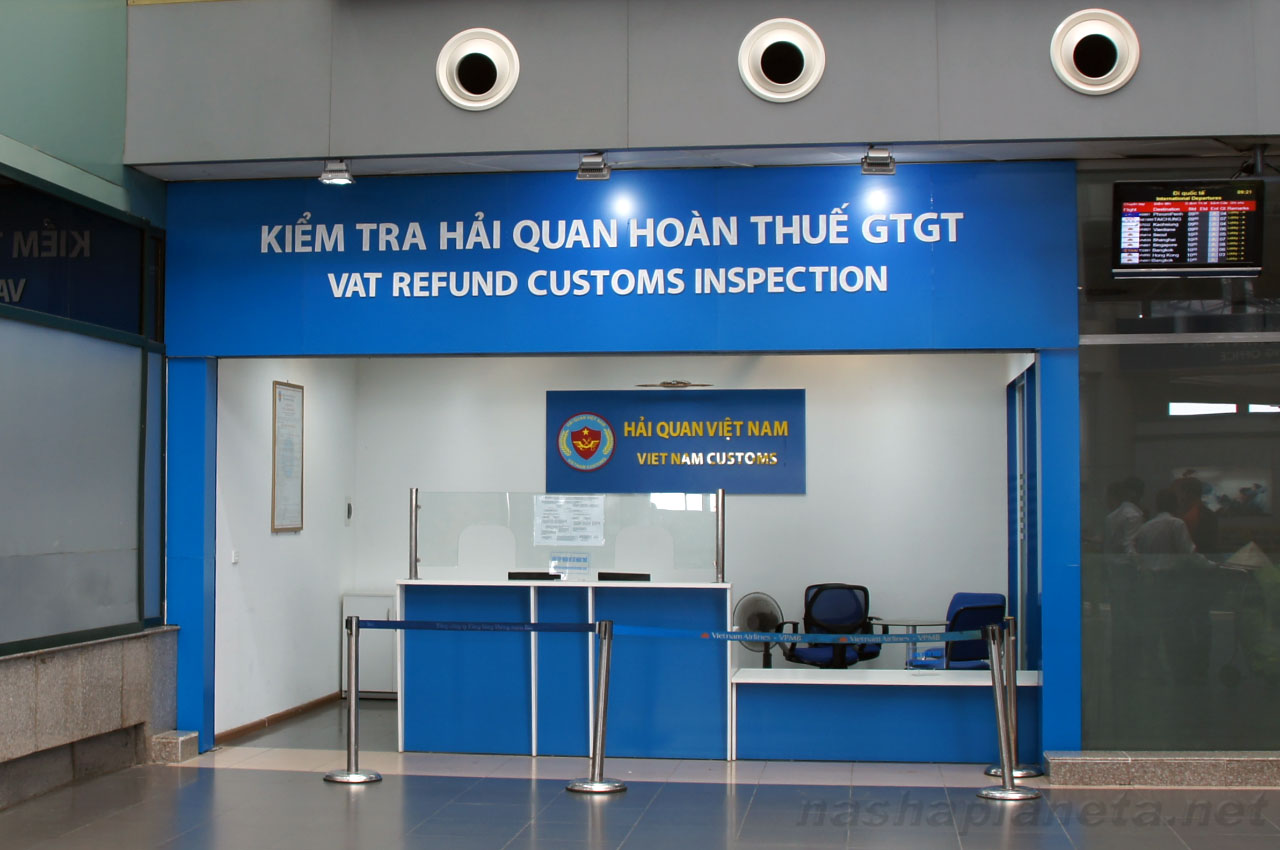 Before getting checked for refund, you should prepare your passport, boarding pass, invoices and VAT refund declaration form given by the enterprises where you originally made your purchases, and keep the goods you want to claim the VAT refund unopened and unused.
Please be noted that the valid invoices or accumulated invoices must be within 1 day from 1 store, and cost at least 2 million VND. The forms also must be issued and completed within 50 days before the departure date. Plus these VAT refund items must not be on the list of export prohibitions or restrictions. They must also be allowed on aircraft according to Vietnam's civil aviation law.
Prepare for transportation
Before travelling, you should also consider the transportation methods to and from the airport. You can choose to grab a bike, hop on a local bus for some budget transportation, or take a cab from the arrival gate.
If you're considering grabbing a motorbike, it's best to register an account at either Grab, Be, GoViet or FastGo. You can also book a private car with these apps. These are the equivalents of Uber in Vietnam. It should be noted that the drivers might need to contact you and confirm the booking, so you'll need a valid SIM card to register your account once you're in Ho Chi Minh City. The fee varies according to the travel distances and hours of the day.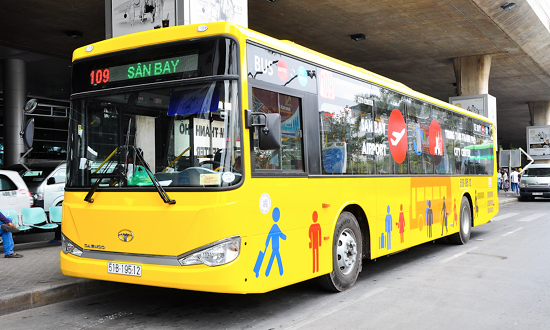 Travelling by bus is also another fun way to venture around Ho Chi Minh City. Currently, 4 bus routes are crossing Tan Son Nhat Airport (152, 109, 119, 49). The 152, 109, and 119 bus cost from 6,000 to 12,000 VND per ride. Line 49 (yellow) buses travel through to the centre of District 1, so the fee is a bit pricier, around 40,000 VND per ticket. Still, it's quite cheap to travel by bus so if you're a backpacker or just want to experience Vietnam's public transport, by all means, go for the bus.

If you opt for a more traditional choice, then a taxi is the way-to-go. We advise you to go for more established and reputable taxi brands, such as Mai Linh ( 08 38 38 38 38) or Vinasun (08 38 27 27 27). Be careful of fake taxi brands and scamming: check for the car's plate, the driver's uniform, driver ID and make sure the meter counter is working correctly. Otherwise, better leave that taxi and take another, more authentic one!
Transferring to other cities
If you're thinking of traveling to other tourist attractions outside of Ho Chi Minh City, then you should start planning ahead as soon as possible. Fancy a day trip? You can head straight from the airport to Mekong Delta, Can Gio Island, Cu Chi tunnels and Cao Dai temple, Ho Tram Beach or Vung Tau. All these destinations are easily accessible, and it's recommended that you pre-book your transfer to save some cash.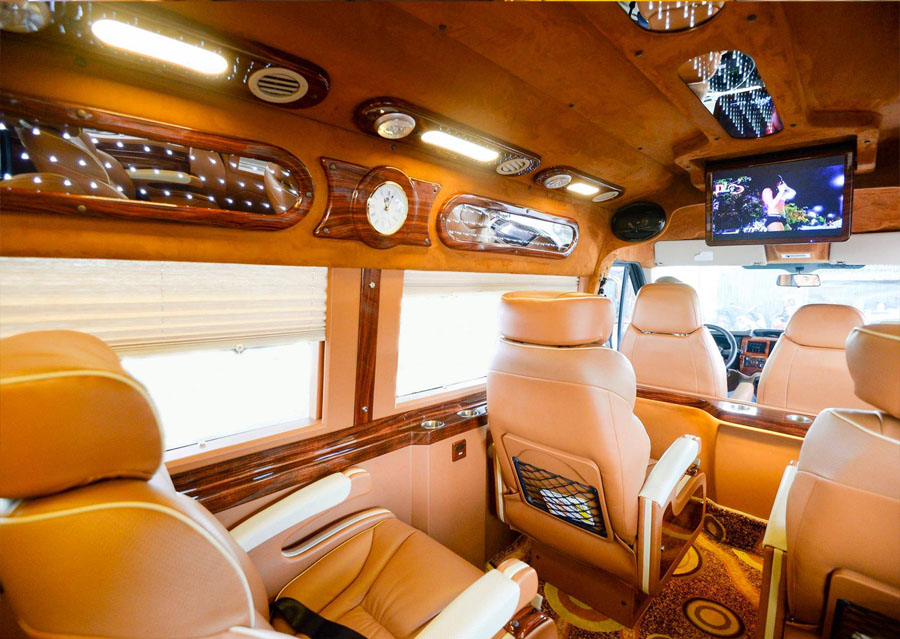 Many budget travellers opt for shuttle buses, but do you know that you can book a spot on a limousine to other cities as well? Or if you would like a bit more privacy or are travelling with a large group, a private car charter from Ho Chi Minh City is a perfect fit for the whole family!
Don't forget nearby attractions
Once you've settled on all immigration procedures, it's time to explore the city! Ho Chi Minh City has a plethora of attractive destinations, and each has its own charm. It would take days, even years just to venture every corner of the city!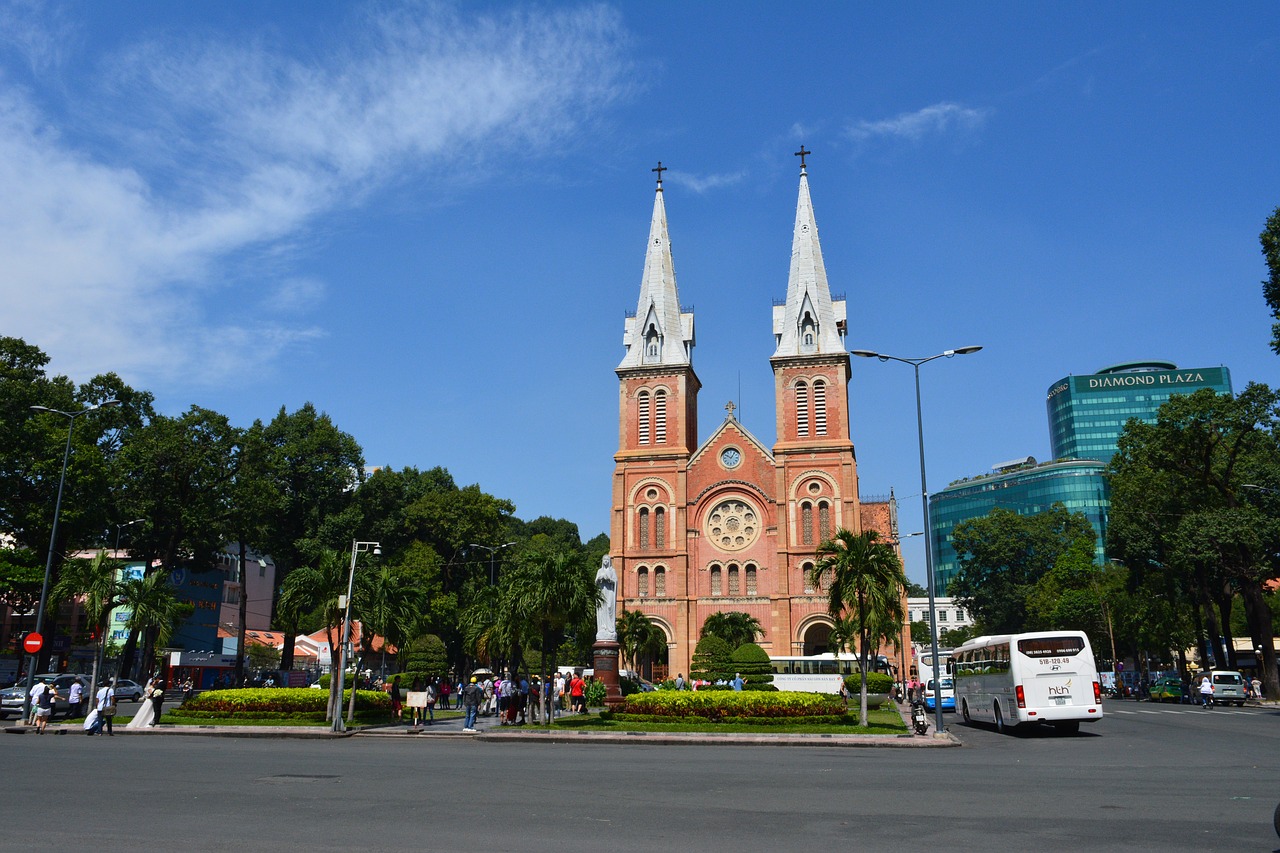 However, if you're short on time, there are several attractions you can visit within a day, namely Ben Thanh Market, War Remnants Museum, Saigon Central Post Office, Reunification Palace, Notre Dame Cathedral of Saigon, or the Skydeck. A Saigon tour wouldn't be truly authentic without the know-how of a local guide, so make sure you pre-book a trip before coming to Ho Chi Minh City!
Airports are the only destination in the world that sparks joy and dread simultaneously. Now you know what essential things to remember before arriving at Ho Chi Minh City Airport, we wish you a happy and safe journey. If you ever feel lost or confused, always feel free to go back to this guide for a double check, or some of Local Insider's top essential guides too!