10 delicious dishes for breakfast in Hanoi - Where to eat during your trip
Your trip to Hanoi should most definitely include exploring the rich history and culture of the city… but let's be honest: you should probably start with the capital's exquisite cuisine first. Any great day begins with a satisfying breakfast, after which you're ready to take on the day. Here are our recommendations for top 10 delicious breakfast in Hanoi.
Pho on Hang Chieu
Hang Chieu is one of the earliest stops you can make. The early bird gets the worm: it opens at 3 am, and they'll be fresh out of meat by sunrise at 6am. Yes, that early. There are three kinds of meat served in the noodle soup: Sliced well-done flanks, Sliced medium-rare beef, and bœuf au vin. Pho with bœuf au vin is a local specialty and favorite of guests. The soup here is clean, clear, and fragrant; a perfect start to the day.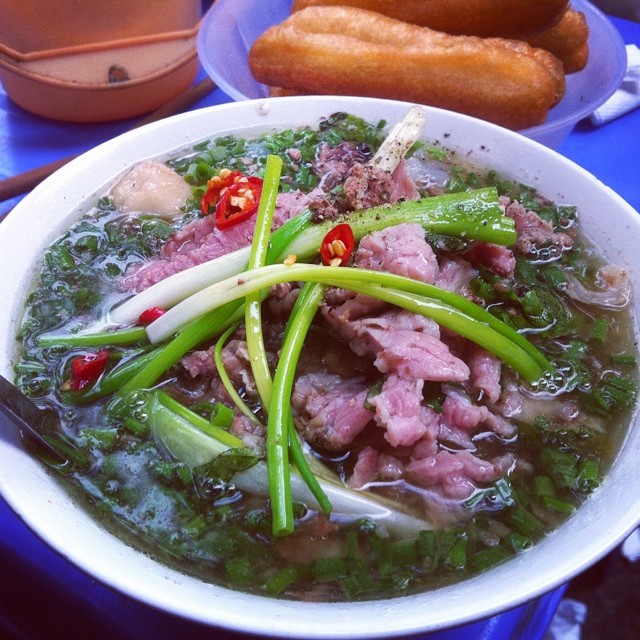 The stall is very crowded between 4 and 5 am. It wont have space for guests to hang out and chat after the meal, so you may have to eat very quickly and make space for the next patrons.
Address: Hang Duong crossroad - Hang Chieu
Hours of operation: 3:30 - 7:00
Price: 40.000/bowl
Xoi of Ms. May on Hang Bai
Ms. May usually sells 2-3 baskets of Xoi a day. There are only two types of Xoi: Sticky Rice With Mung Bean (Xoi xeo) and Sticky Rice with Corn (Xoi Ngo). The sticky rice here is always intact. The softness of the rice is obvious when you taste it, and the dish is mixed with oil to make it even more decadent.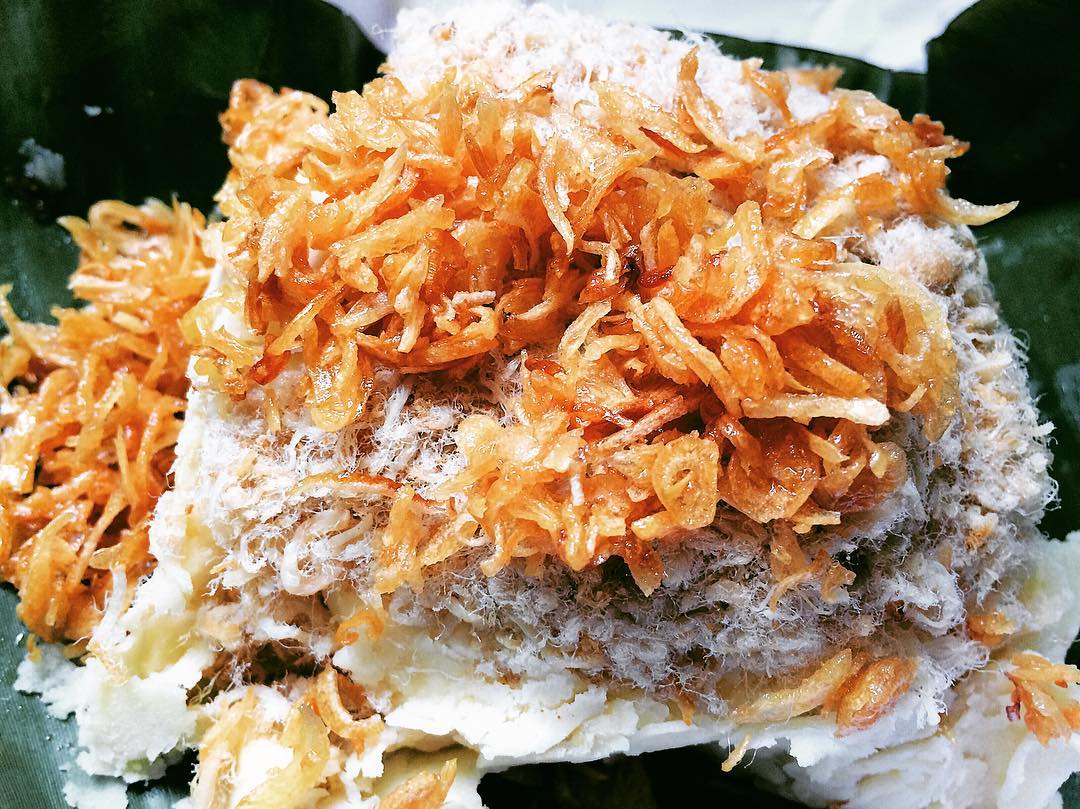 Address: 45 Ly Thuong Kiet street
Hours of operation: 6:00 - 9:00
Price: 10.000 – 15.000VND/dish
Pork Rib Rice Porridge on Hang Bo
One of the best pork rib rice porridge stalls in Ha Noi city is the one in Hang Bo street. Actually, it is just a small food stall on the sidewalk with small baskets, bowls, chair, and tables characteristic of Vietnamese street food.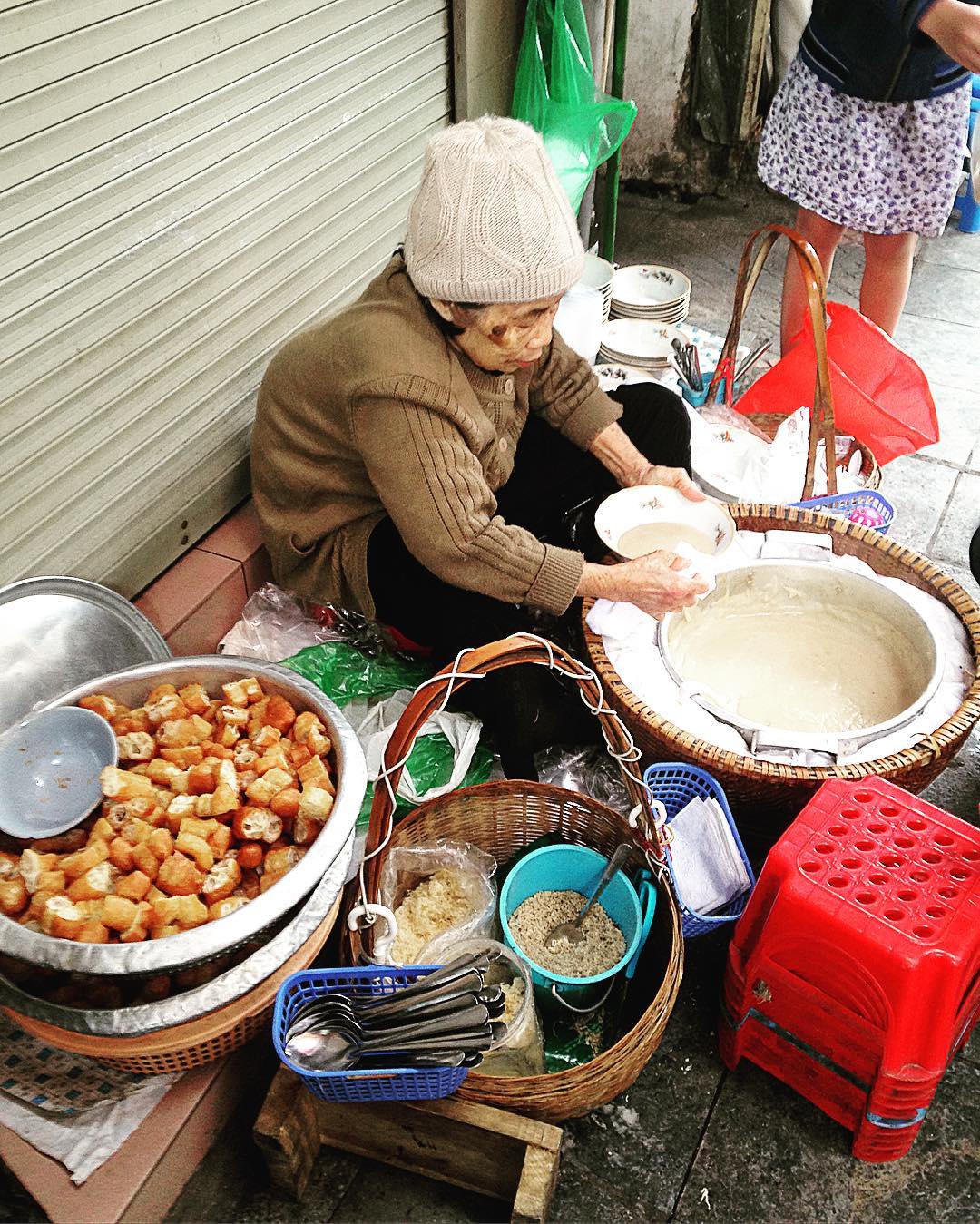 The porridge is famous for being cooked from rice in the form of smooth powder, and then stewed with bone-based broth for hours. When being served, the thick porridge will be served with crispy cruller and a little homemade pork floss to bring a harmonious combination of flavors.
Address: 32 Hang Bo
Hours of operation: 6:30 - 10:00
Price: 10.000-20.000VND/bowl
Soy Milk and Dumpling on Quan Thanh
Known throughout Hanoi as a great spot for traditional, handmade dumplings, the stall only offers 3 dishes for breakfast: meat dumplings, vegetarian dumplings, and soy milk. The dumplings are quite big and feature a familiar sweetness to them that makes them very popular; especially among children. The dumplings are served hot, and be aware that their meat dumplings do not have boiled eggs like other stalls.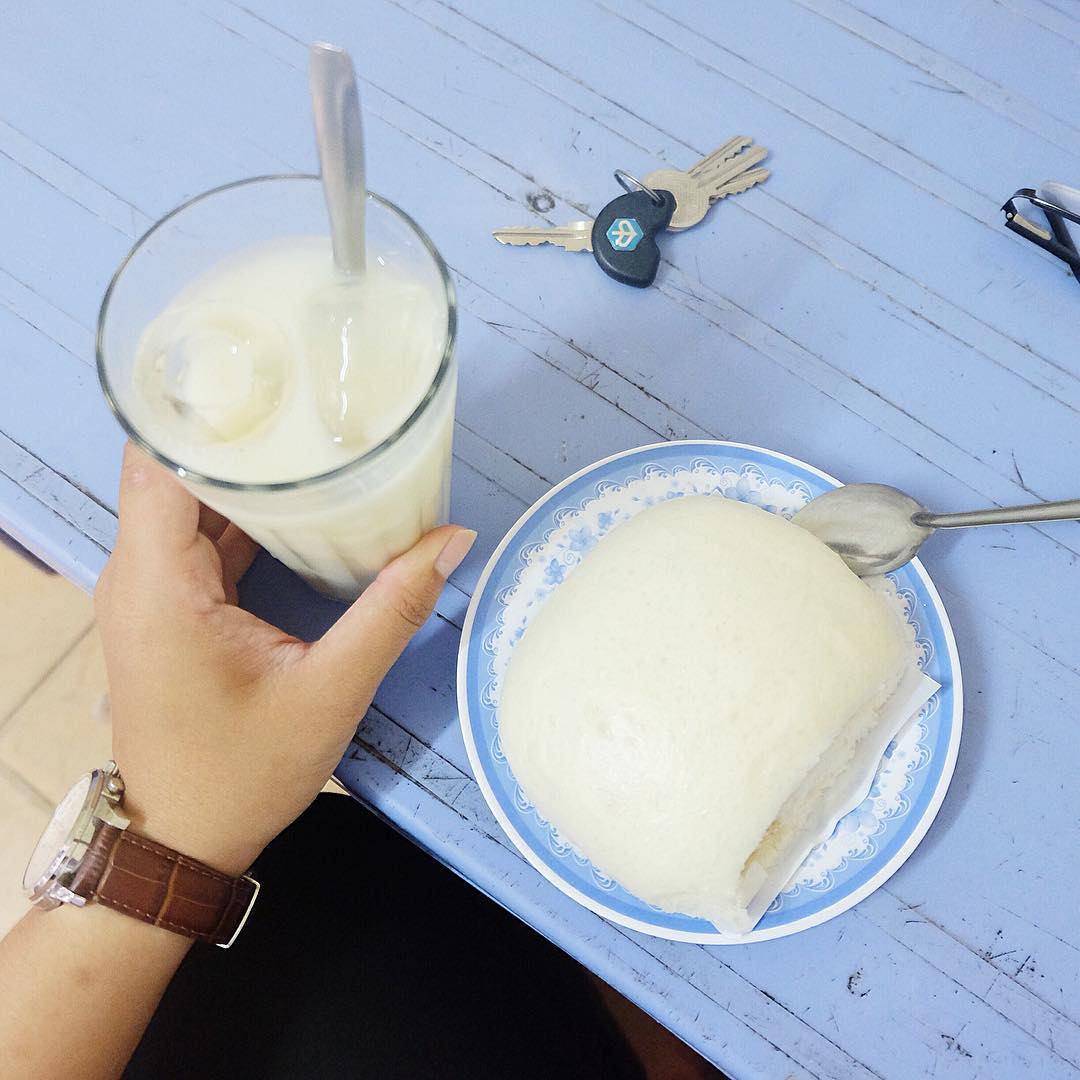 Address: 146 Quan Thanh Street
Hours of operation: 6:00 - 11:00
Price:
Vegetarian cake: 6.000VND/cake
Meat dumplings: 13.000VND/dish
Soy milk: 5000VND/cup
Wonton Noodles on Hoa Ma
The wonton noodles stall on Hoa Ma is very narrow, only allowing 2-3 tables in the house. As a result, many guests enjoy their meals on the sidewalk.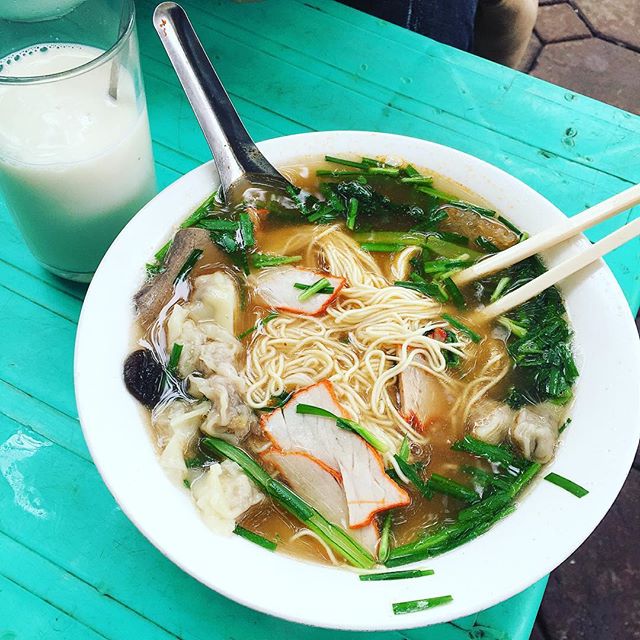 All ingredients of the bowl are perfect, from the fresh noodles, to the fresh shrimp dumplings, to the sweet broth. Particularly, their noodles are fresh enough for people to clearly taste the wheat and easily feel the au dente texture.
Address: 88 Hoa Ma Street, Hai Ba Trung District
Hours of operation: 6:00 - 8:30
Price: 40.000-60.000/bowl
Soya Noodles with Eels Dong Thinh
The stall is located near the Da Market, and has a long history spanning decades in the Old Quarter. There are many delicious eel dishes such as the eel soup, fried soy noodles with eel, and mixed eel noodles mixed, which include crispy fried eel and soft eel.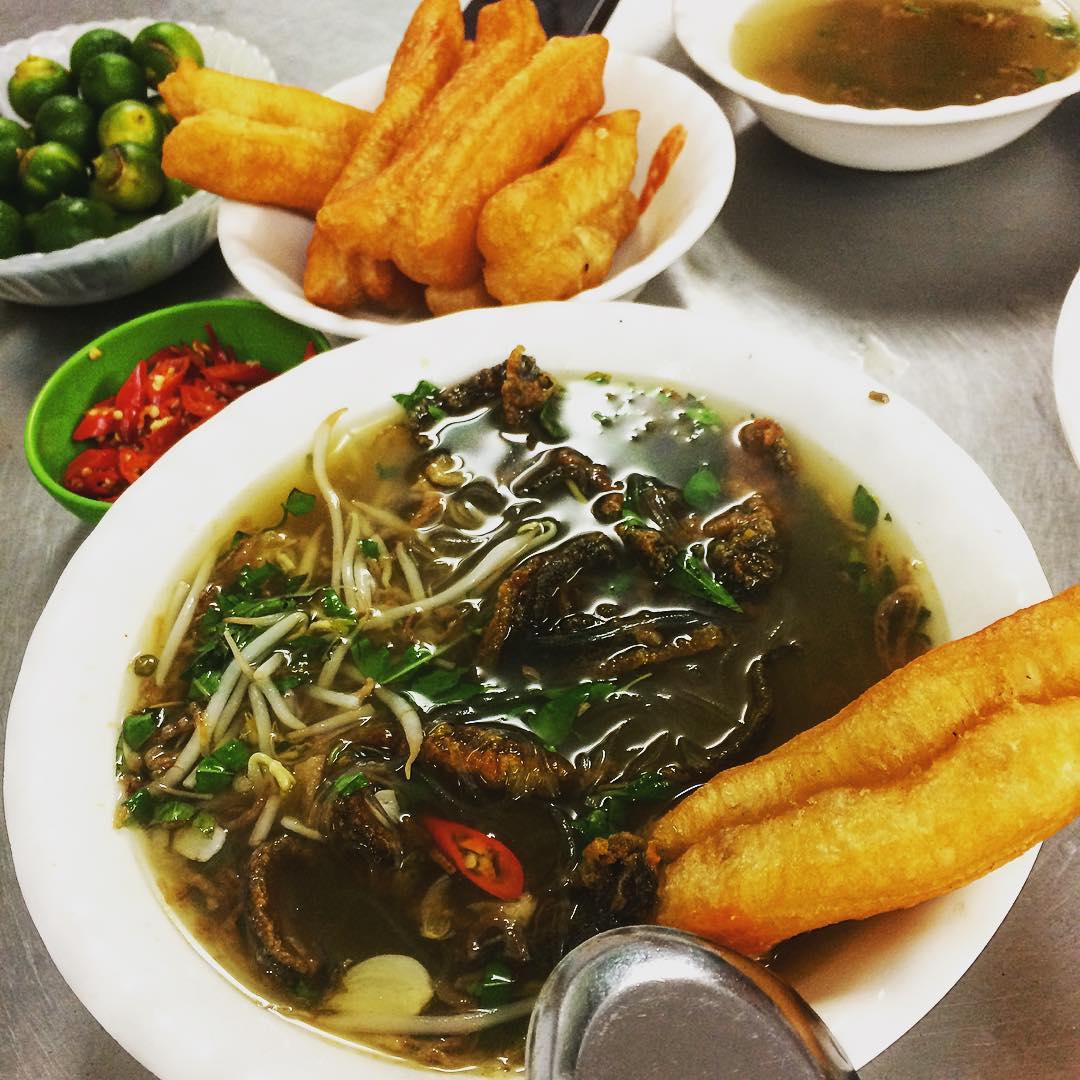 The crispy fried eel is rich and deep with flavor, and is another must-try dish. In addition, they serve the crispy, low-fat cruller as side dish.
Address: 87 Hang Dieu, Hoan Kiem District
Hours of operation: 8:00 - 22:00
Price: 30.000-55.000VND/dish
Northern Vietnamese Pork Paste Vermicelli Soup (Bun moc) Ms Thuy
The highlight of this bowl of noodles is the most delicious pieces of meat; stuffed with chopped ear mushroom, spices, and light spicy pepper. Their noodles are different from others, being served with fresh bamboo shoots instead of fried bamboo shoots or elephant-ear vegetables.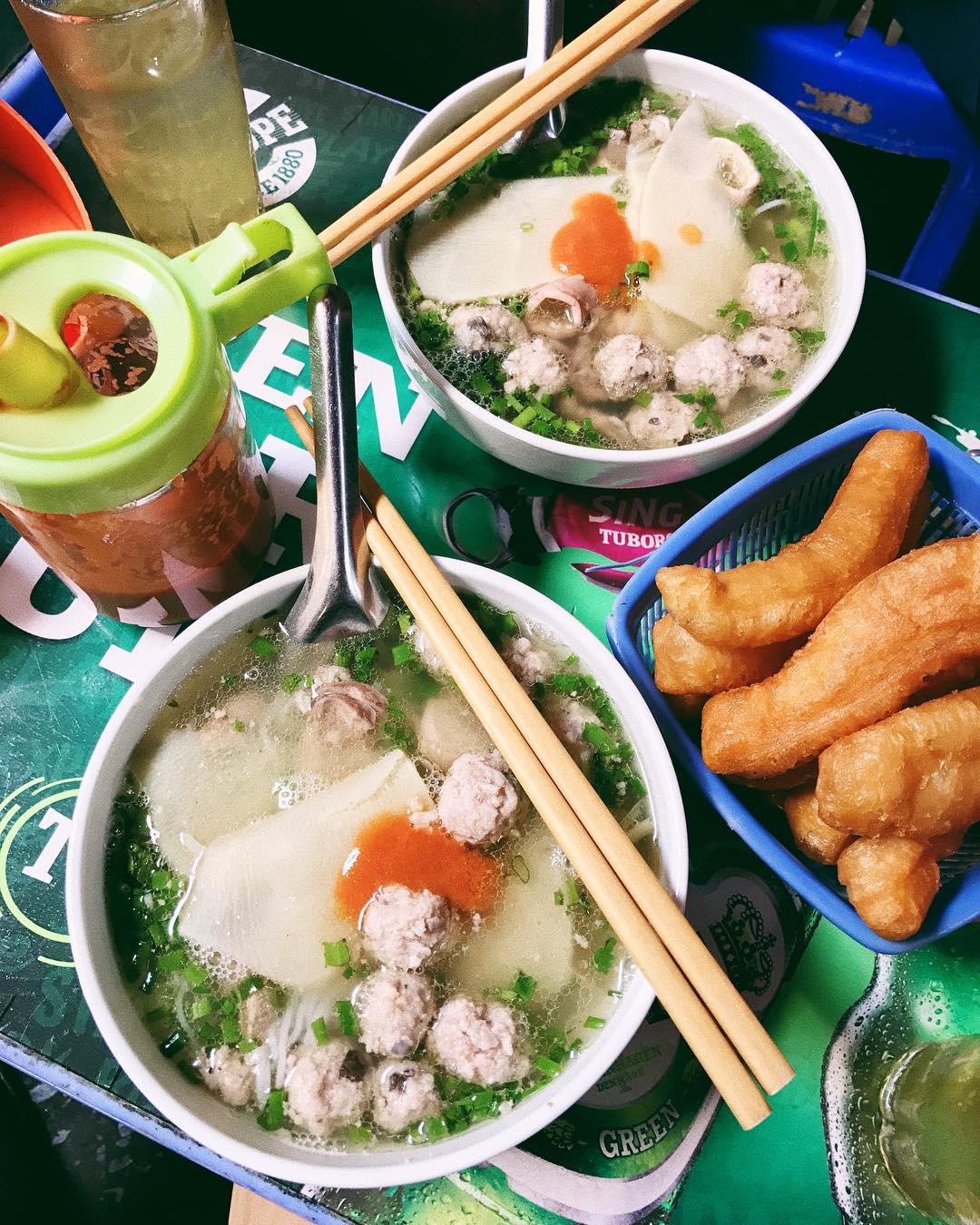 Besides the traditional noodles, the stall also offers ribs, heart, and kidney. These materials are mixed so as to not affect the unique taste of the broth.
Address: 10C Dao Duy Tu Lane, Hoan Kiem District
Hours of operation: 6:00 – 12:00
Price: 40.000 – 50.000VND/bowl
Noodles with Mushrooms and Pork Ribs on Lo Duc
This stall is located at the intersection of Hoa Ma street and features sticky rice with mushroom, mushroom soup, and mushroom noodles with pork ribs.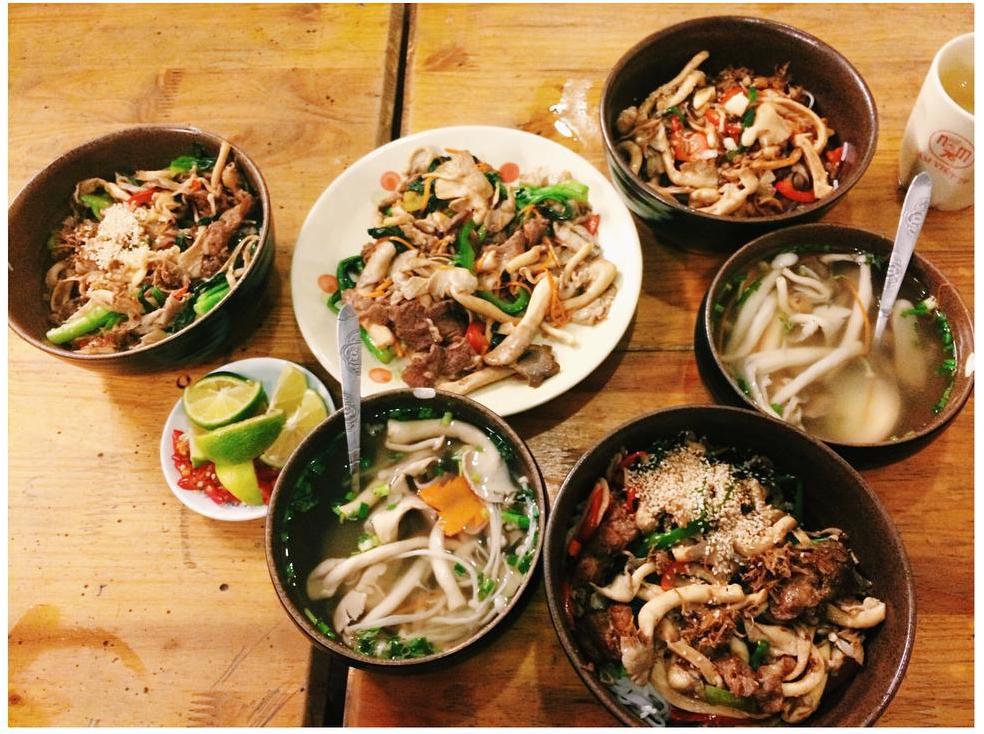 The broth features a very strong mushroom smell, and the ribs and cartilage are soft and tender throughout the dish.
Address: 76 Lo Duc, Hai Ba Trung
Hours of operation: All day
Price: 40.000VND/dish
Noodles of Ms. Mai Beo
The stall is open all day, but  is always crowded with customers - especially in the morning. If you arrive in the morning, you will be led into a small room in the alley. If you visit in the evening, you can enjoy the noodles on the outside streets.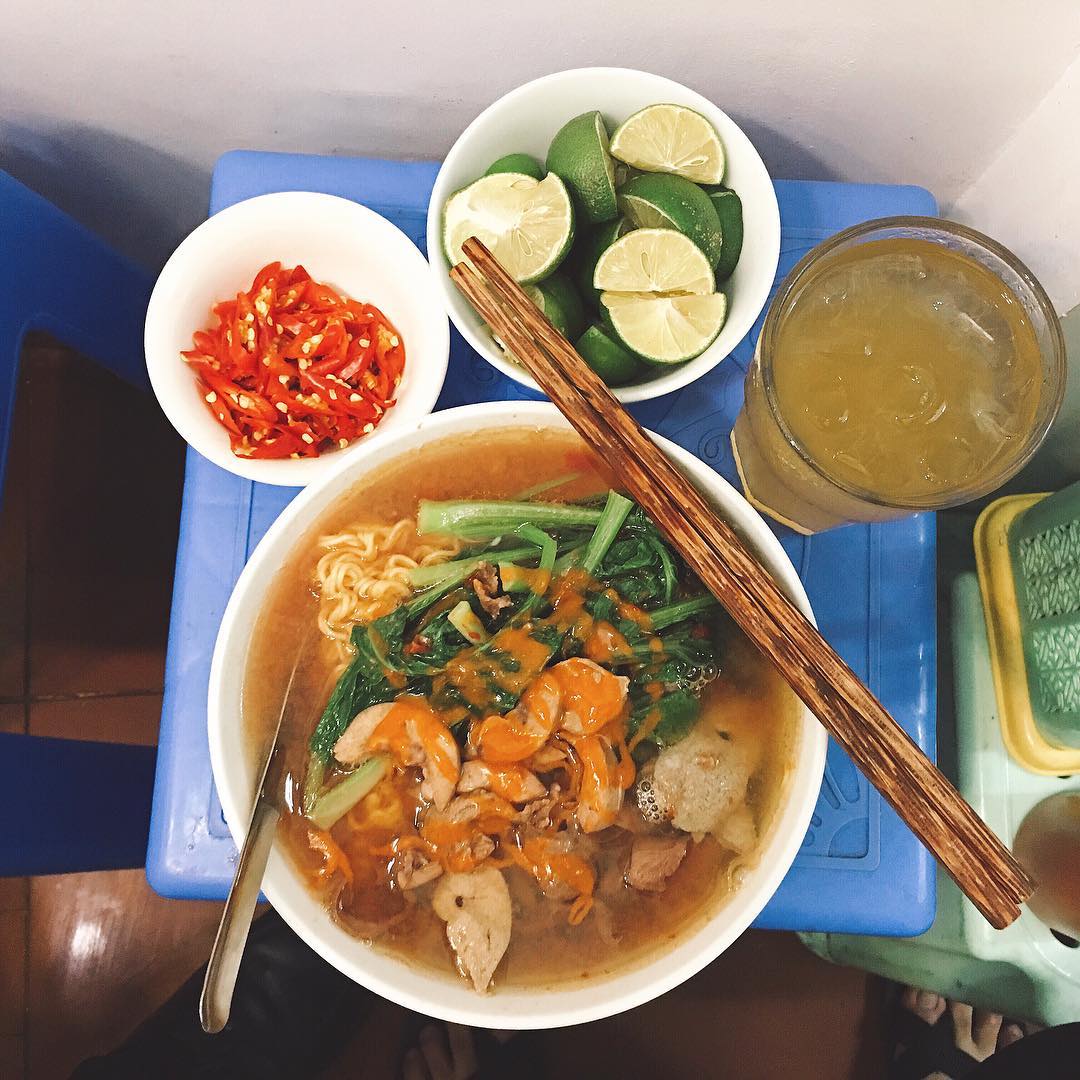 Ms. Mai's noodles are famous for their sour, spicy, and mouth-watering broth that perfectly suits the cold weather. @nhiihynThe broth has tomatoes, peppers and garlic, and is also full of beef, heart, liver, kidney… They are cooked throughout and are soft and tender.
Address: 48 Hang Tre, Hoan Kiem
Hours of operation: 6:00 – 11:00; 18h00 - 23h00
Price: 40.000/bowl
Stuffed Pancake of Ms. Hoang (Banh Cuon)
This side dish feature chopped grilled pork and attracts many guests to the stall. For a more gourmet experience, you can request the pork-pie from the outside skirt - giving it a crispy, rich taste.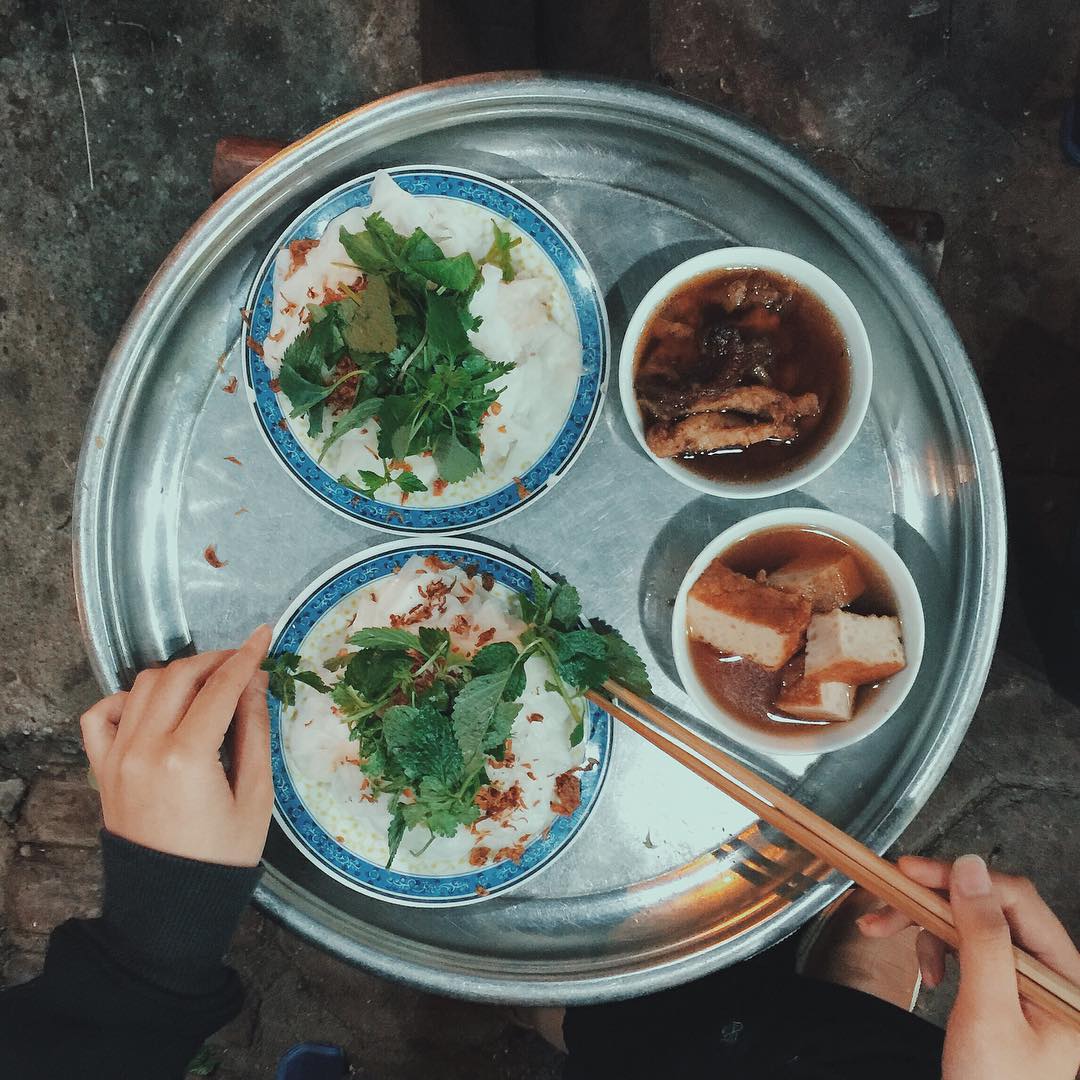 Address: 66 To Hien Thanh, Hai Ba Trung
Hours of operation: All day
Price: 30.000VND/dish
Most aspects of Hanoi's culture have adapted to stay relevant throughout its long history. In terms of cuisine, the dishes feature a strong sense of diversity, as traditional cuisines are constantly evolving in different directions. The above ten breakfast dishes do not represent the whole cuisine of Hanoi, such could not be done without an enormous catalog of all the variations of food in the capital. For a in-depth walk to find out the best hidden eateries in the Old Quarter, Inspitrip offers you a food tour to fully taste Hanoi signature dishes.Learn about Hanoi street food here: Link