Stretching from the West to the East, coastal towns win an outstanding position in the heart of summer trippers. Not only is the long coastline skirting the deep blue sea what we've been looking for, but weather, food, and culture are also the next big features lighting up our beach vacation each time.
As 2019 has been slowly progressing, Inspitrip has put together an ultimate list of 10 best beaches for sea lovers to note down for this year.
1. Navagio Beach, Zakynthos, Greece
The isolated Navagio off the coast of Zakynthos Island owns a breathtaking attractiveness. The place has a more common name as the Shipwreck Beach due to a story of a wrecked Panagiotis ship, which has been widely believed to be a smugglers ship.
The whole beachside is well-presented in multiple travel images with its vertical limestone cliffs standing imposingly next to the white sandy seashore filled with the deep blue ocean. Because of such, Navagio welcomes thousands of visitors each year.
The strip of beach is accessed only by boat, but you can see it from above if you stand on the high side of the surrounding cliffs or board on a scenic helicopter flight.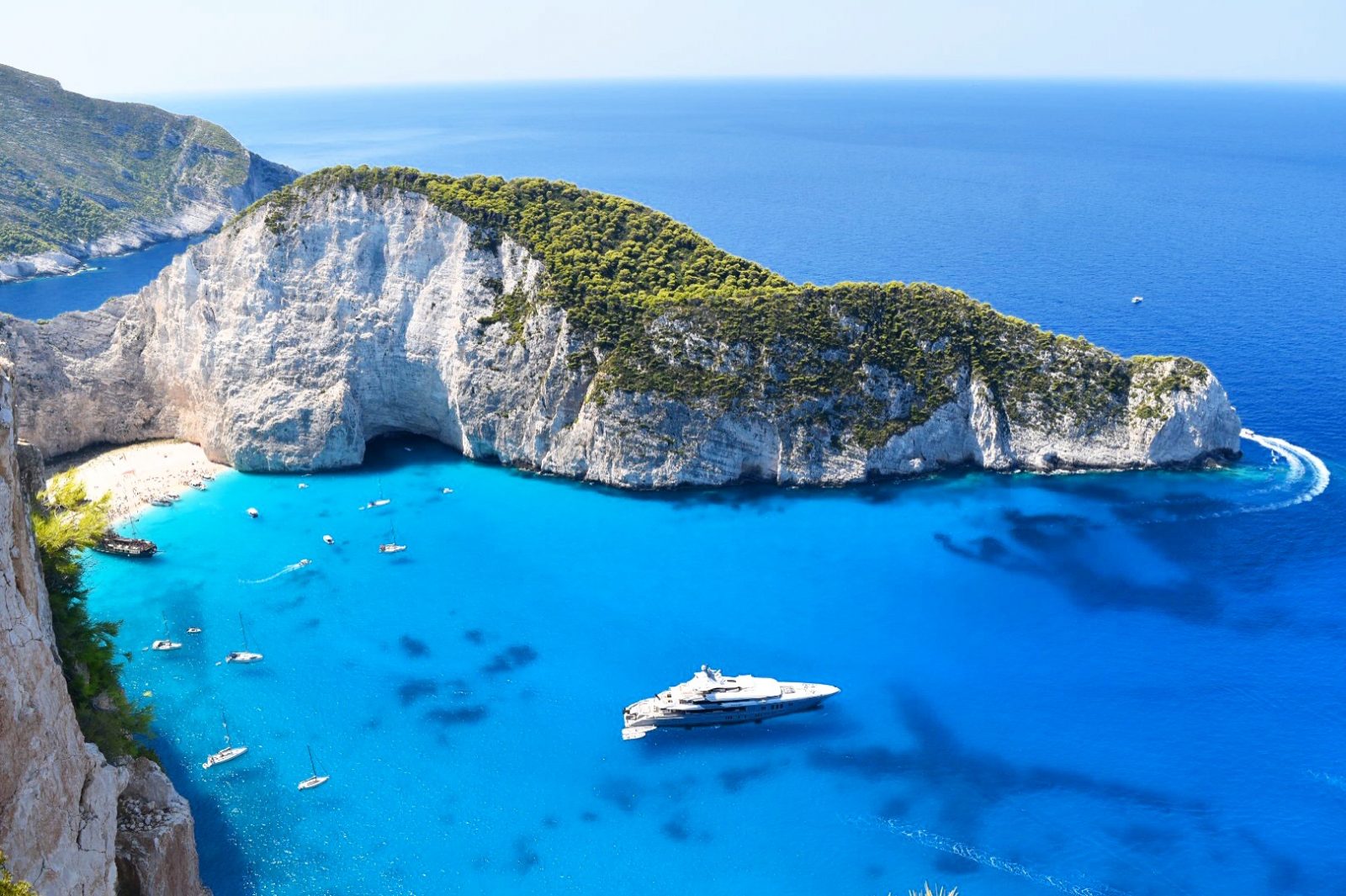 2. La Concha Beach, San Sebastián, Spain
La Concha is a European famous beachside that is situated in the heart of San Sebastián, Spain.  It stretches over 1500 meters of white sands seeing a small island off-shore that you can totally reach just by swimming through a small beach.
For Instagram fans, don't forget to snap some shots of a lighthouse. Gathering around the picnic tables or in a bar when darkness comes is another cool idea to bear in mind while in La Concha.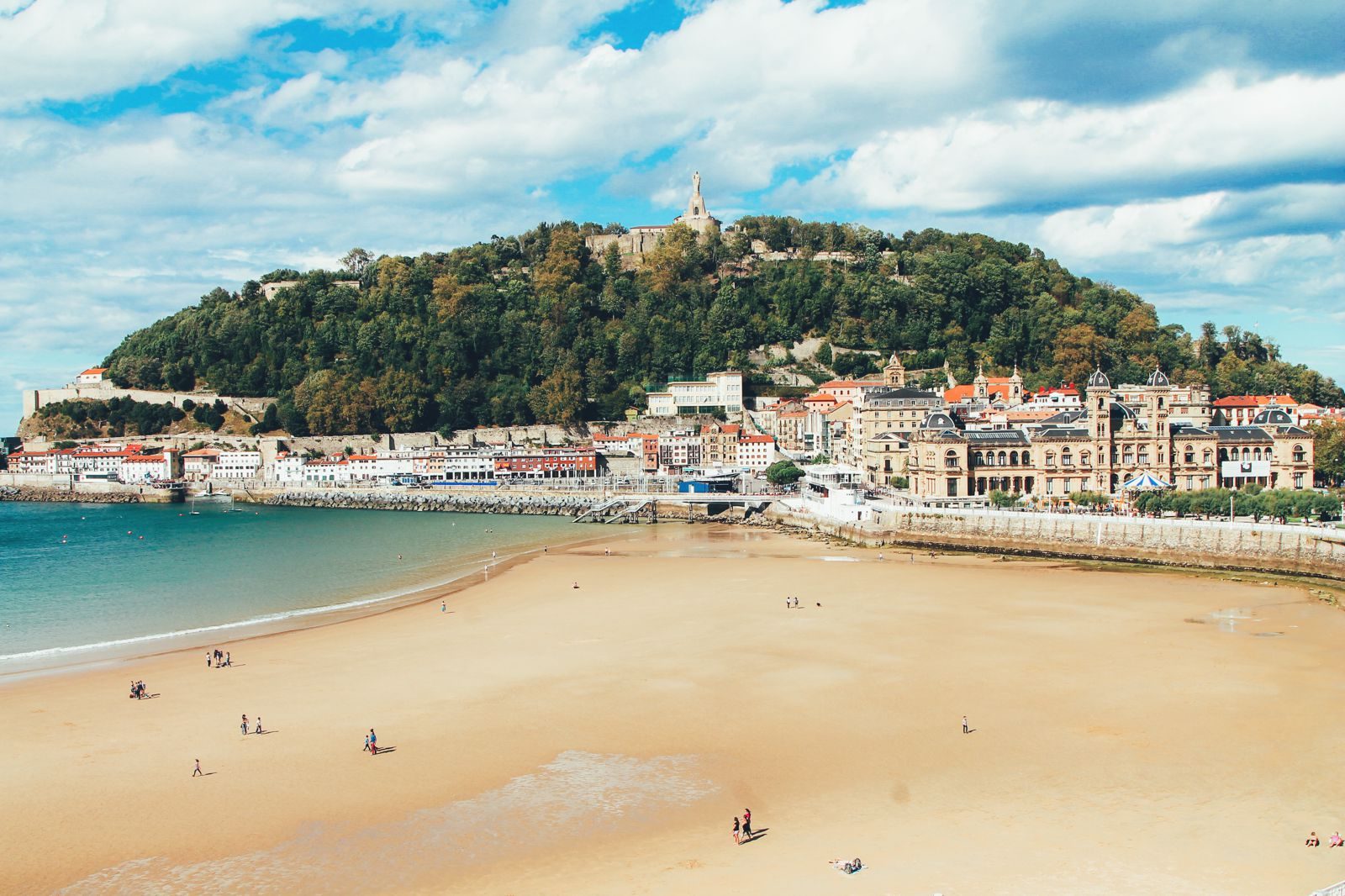 3. Anse Source D'argent, Seychelles
Anse Source D'argent in Seychelles has been favored by so many Instagram fans that it becomes one of the most captured beaches worldwide. The whole beach is backed by the giant rock fragment worn over time by the ocean breeze and weather.
Offshore, the gigantic reef secures the beachside from ocean waves. The deep turquoise water is tourists' favorite spot to swim, which is also home to many endangered birds and tortoises.
The most convenient route to the Anse Source D'argent beach is through L'Union Estate. Otherwise, you can enter the helipad area and walk behind the helipad cottage.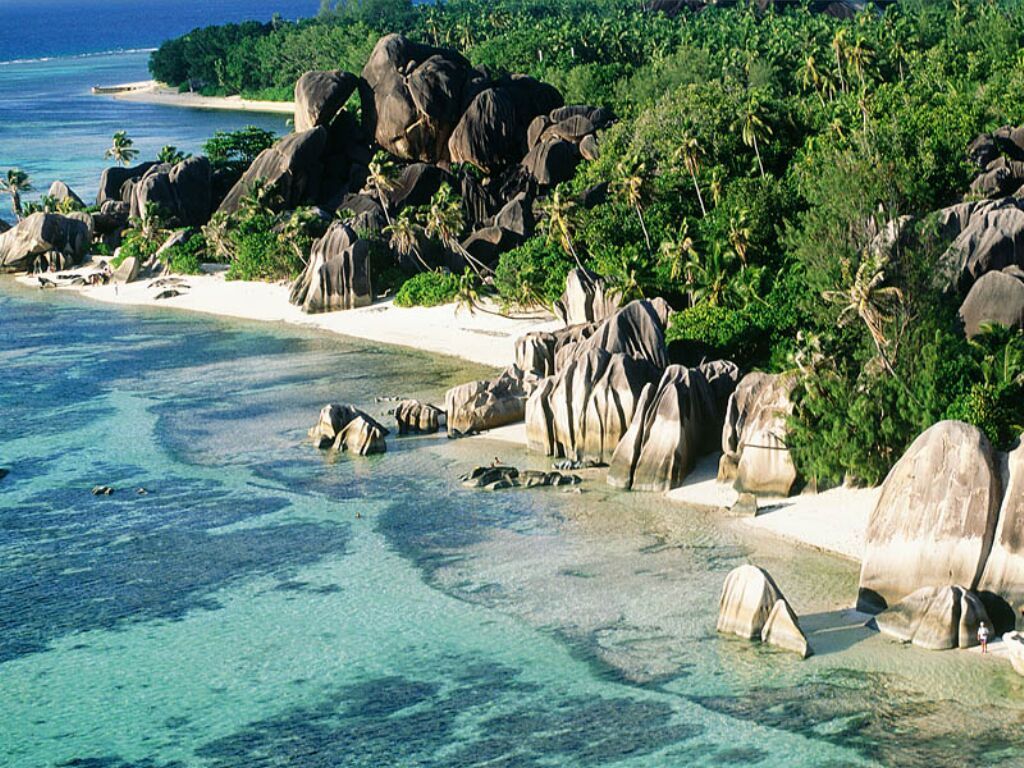 4. Camps Bay, Cape Town, South Africa
Housing the mind-blowing attractiveness that is barely seen in any other waters in the world, Camps Bay is one of the most unique urban beaches and is a must-see attraction in Cape Town.
Visiting Camps Bay, you'll be instantly amazed by the marvelous Twelve Apostles Mountain Range and Table Mountain. These natural spectacles fence the white sandy seaside, which brings in cold weather to the Bay along with the currents streaming up and down the Atlantic Ocean.
Till the end, Camps Bay is still a favorite swimming spot in South Africa as its fantastic scenery is enough to defeat all the setbacks.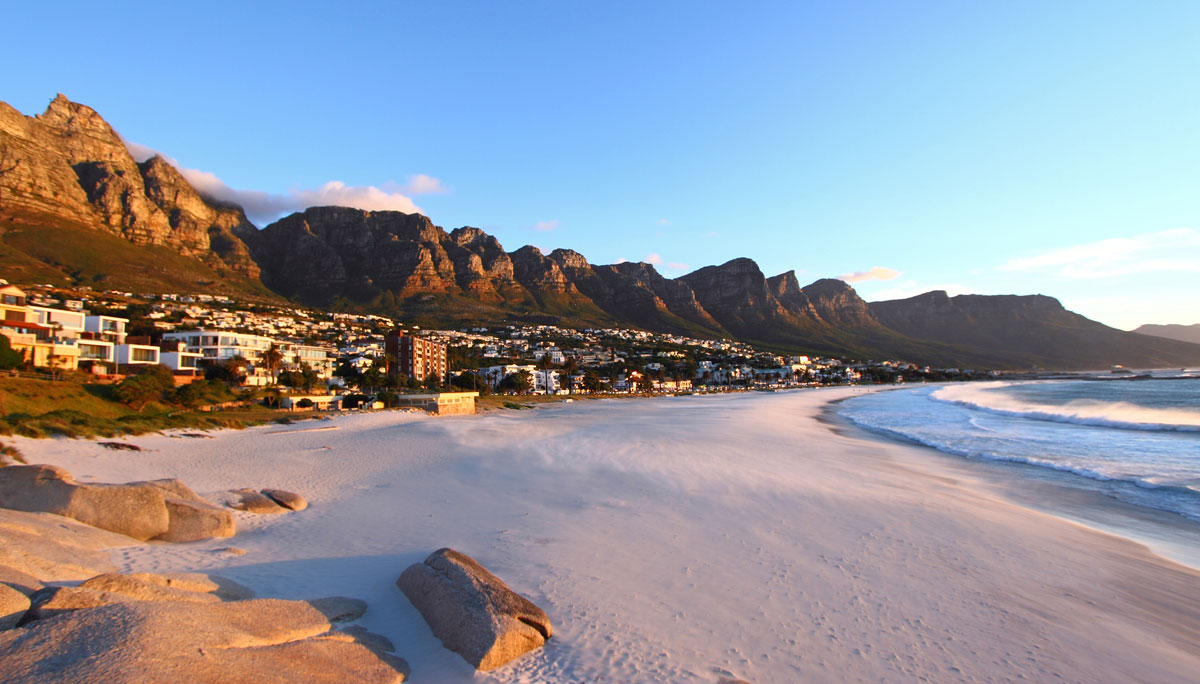 5. Long Beach, Vancouver Island, Canada
The very next name to be called belongs to Vancouver Island, Canada. Long Beach is a tropical beach that leaves you speechless. This is recorded to be the longest tropical beachside across Canada's Vancouver Island.
Fenced by the Pacific Rim National Park Reserve which makes it the boundaries for the sea between Tofino and Ucluelet, Long Beach reaches over 16 kilometers in length filled with an eye-popping beauty of pristine sand. The lush primitive rainforests view towards the home of twenty-thousand grey whales returning each springtime and summertime. Are you ready to admire a magnificent scene of a huge pod dancing with their enormous "fountains" reaching the sky from their backs?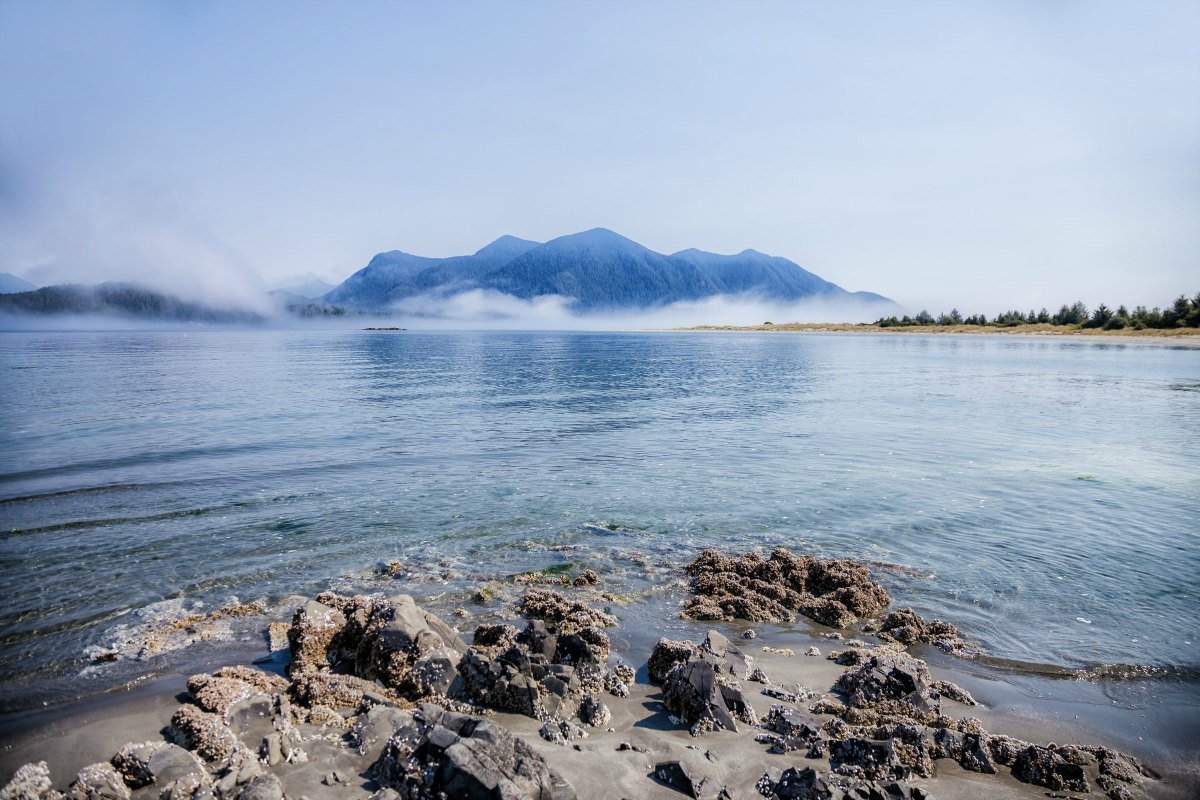 6. Baia Do Sancho, Fernando De Noronho, Brazil
Following Canada in North America, Baio Do Sancho is a representative symbol of pristine beachside in Brazil, South America. The place is found on a remote island of Fernando de Noronha which is known to be a still-active volcanic archipelago located off the coast of Brazil Bay.
Apart from the silky soft white sand, its emerald waters and the densely-covered flora cliffs are the next two things that stun any visitors. Hence, these three features are the key points that bring Baia Do Sancho a unique beauty like nowhere else.
Arriving at Baia Do Sancho can be done either by boat or on foot, and don't be surprised as you're about to admire the massive rock wall separating the muddy trails.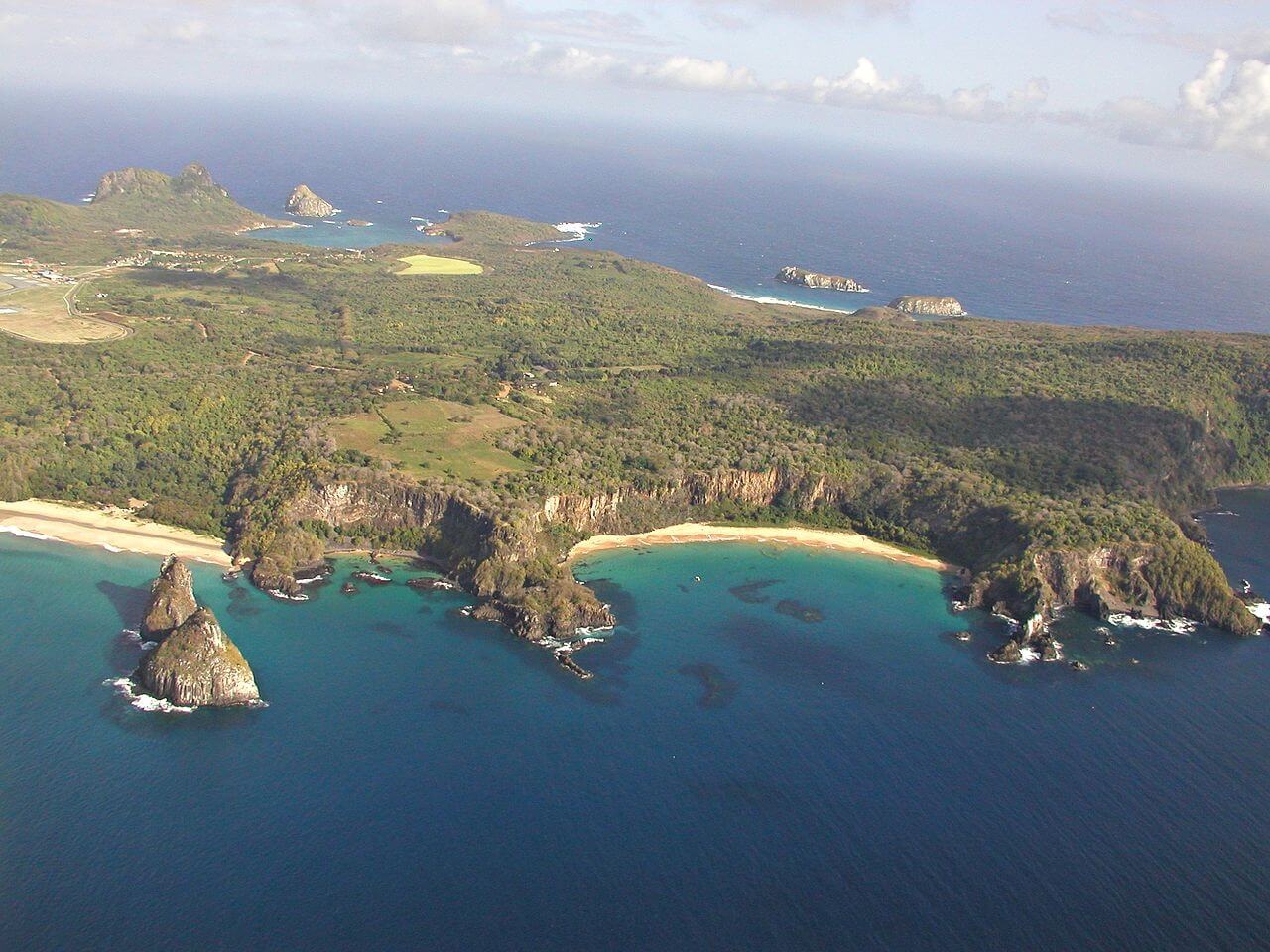 7. My Khe Beach, Danang, Vietnam
When Vietnam is greatly emerging in the race with its neighboring countries, such as Thailand and Malaysia, 3260 kilometers of its coastline have been recalled these days as a big deal for beach lovers and retired couples.
Skirting the 3rd biggest city of Vietnam, My Khe Beach takes your breath away along the drive towards a close-by UNESCO Listed Hoian Old Quarter.
Miami of Vietnam is a proud nickname granted to My Khe, thanks to a massive development coming along with a smart move in nature and culture preservation of the local community. The cuisine system at Danang is another bonus taking the reputation of My Khe Beach to a whole new level.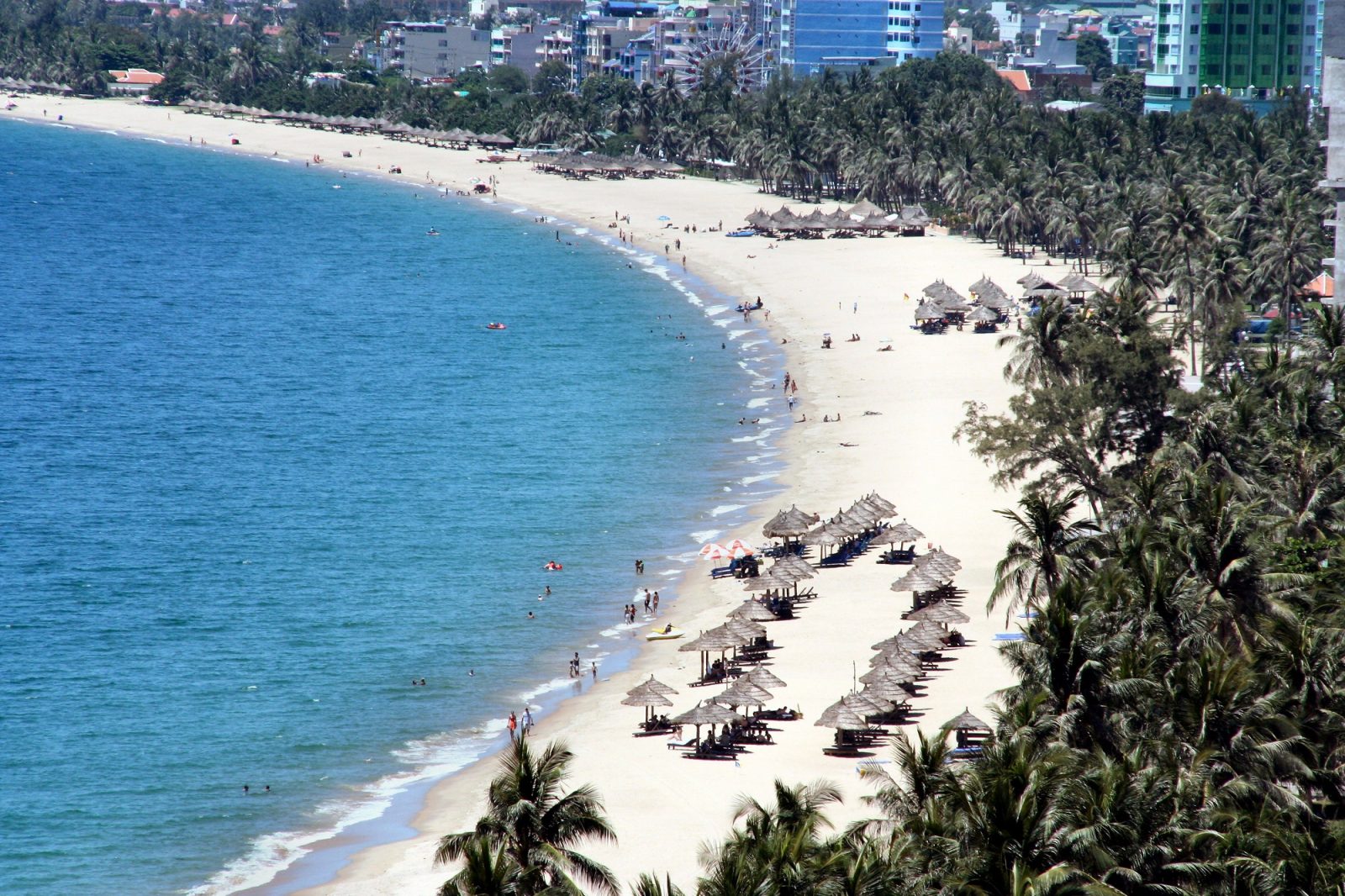 8. Maya Bay, Koh Phi Phi, Thailand
The sheltered bay of Maya is a significant attraction in Koh Phi Phi, Thailand. The magnificent mangrove forest and limestone walls covered by a dense layer of canopies bring in more colors to the stunning white sand down under.
If you are a movie buff, then the famous The Beach (2000) by Danny Boyle must come to your mind when entering the beachside right at the very first steps.
The main beach lying in the innermost of the bay stretches around 200 meters in length and is skirted by the silk-like white sand. Under the sea, ranges of eye-pleasing coral reefs come in various colors and shapes will surely chase your stress away.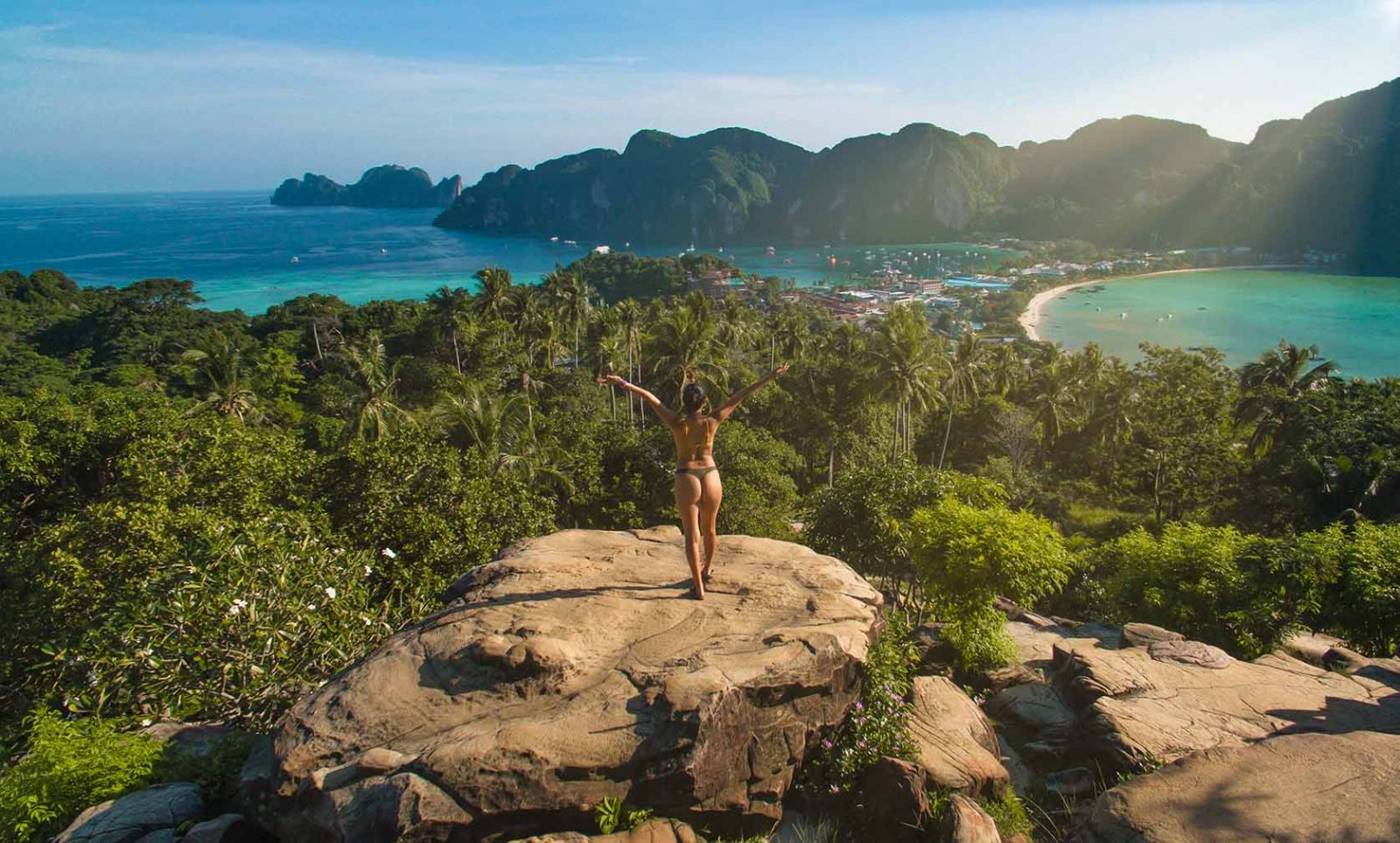 9. An Bang Beach, Quang Nam, Vietnam
A 45-minute drive towards the South from Danang takes you to Hoian Old Quarter, whose outskirt is home to An Bang Beach. This hidden gem newly discovered by local passionate travelers.
The beach houses a few beachfront resorts, seafood restaurants and a Mediterranean-themed coffee house with a stunning beach view.
An Bang Beach is where you can enjoy paddle-boarding and surf beside a long swim in the sea. It's not an issue to rent a couple of surfing board or even join a paddling class run by an expat surfing community.
If surfing is what's in your mind right now, then remember that the surf season is in between September and March next year. This point in time witnesses the spectacular wave conditions, along with a comfy ocean breeze in temperate weather at 25°C.
When the sun has set, jump in a local beachside restaurant to fill your stomach with fresh seafood or Vietnamese BBQ. Some iconic names should be listed as Soul Kitchen, La Plage, and White Soul.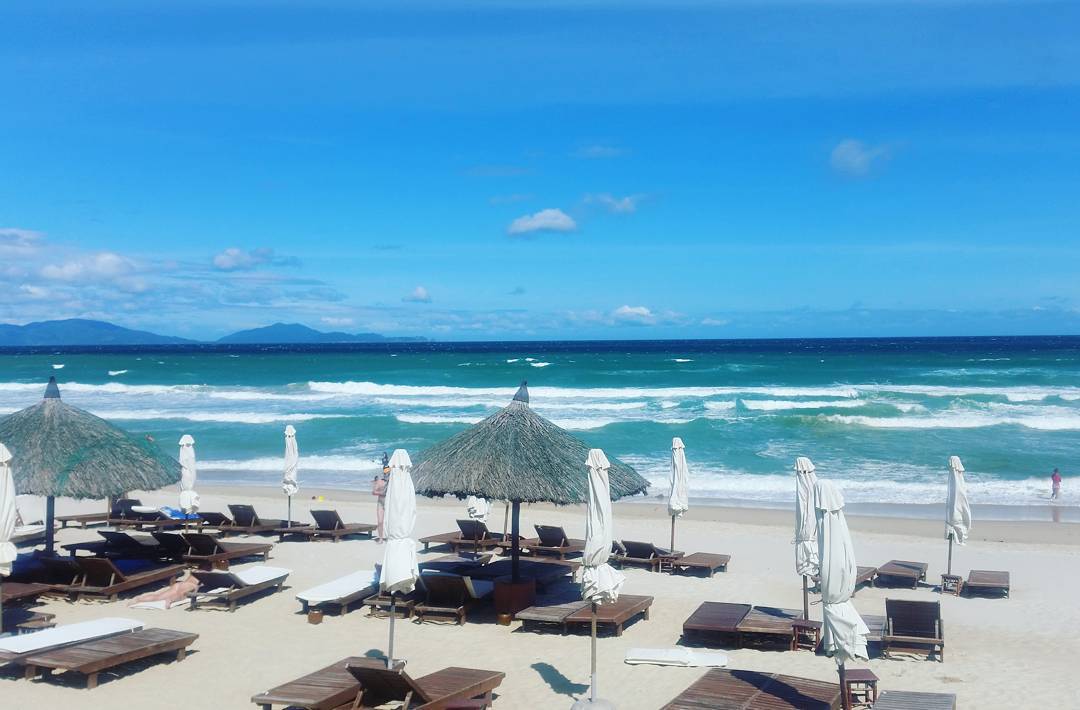 10. Polihale Beach, Hawaii, USA
Wrapping up our race today is Polihale, a breathtaking archipelago beach off the coast of Hawaii. The beach shows up in a desert-like beachside expanding 11 kilometers on the West side of Kauai. Which is recorded to be one of the world's most eye-catching islands.
Paying a trip to Kauai takes you a few miles further from the nearest town, where the charm and mystic beauty is still living on. Meanwhile, the path leading to the Polihale is a muddy road surrounded by a field of sugarcane. Which makes a two-wheeled or four-wheeled vehicle much favored than ever.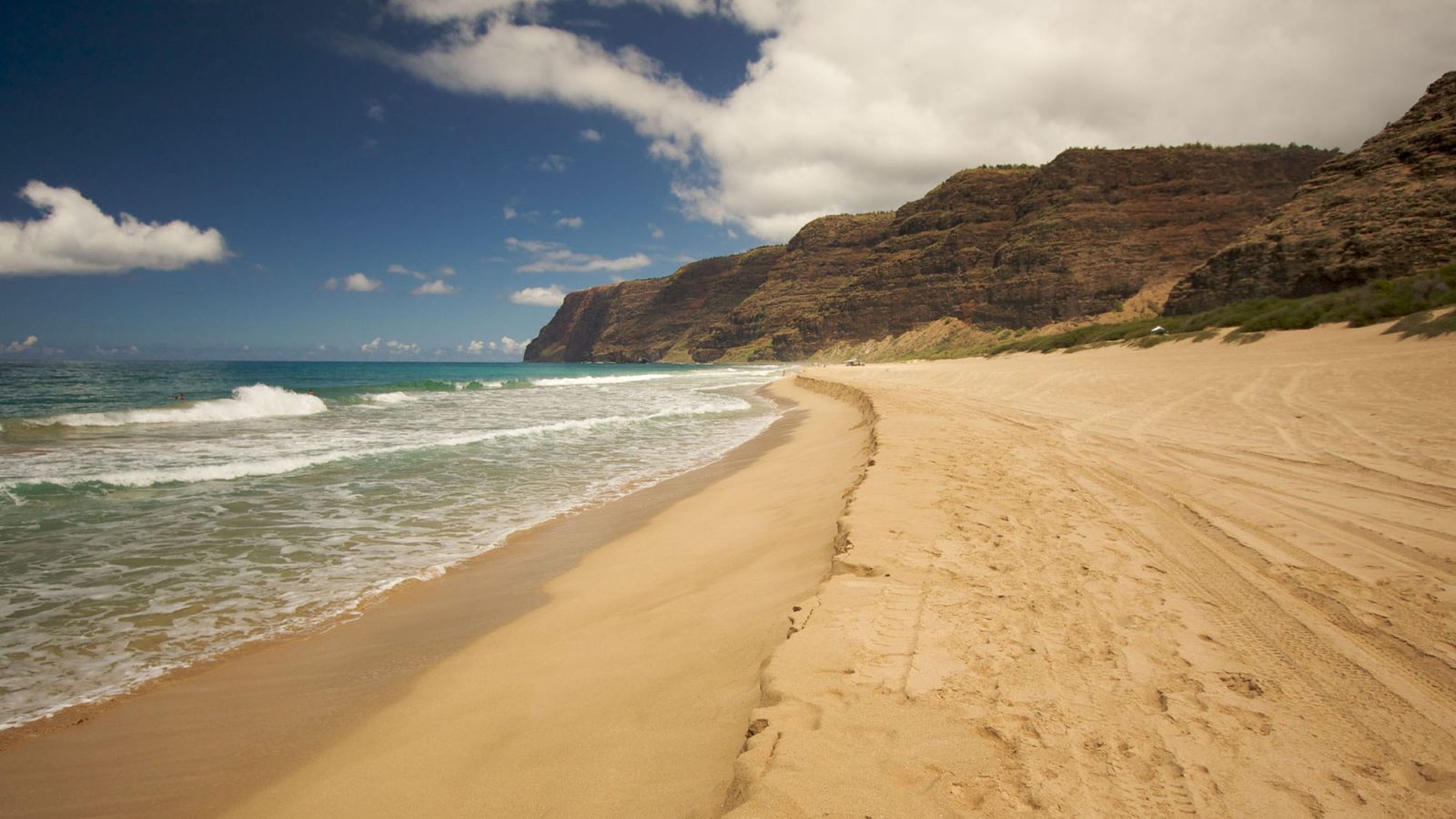 Are you a pro-sea traveler? Share us what is missing in the article above in the comment section down below!