10 Best Things to Do in Sapa
Things to do in Sapa are variety! With picture landscape, both romantics and majestic, where the cloud are waiting the wind, when the terrace field embrace the mountain covered with standing pine tree – Sapa hide inside bunch of interesting things for you to discover.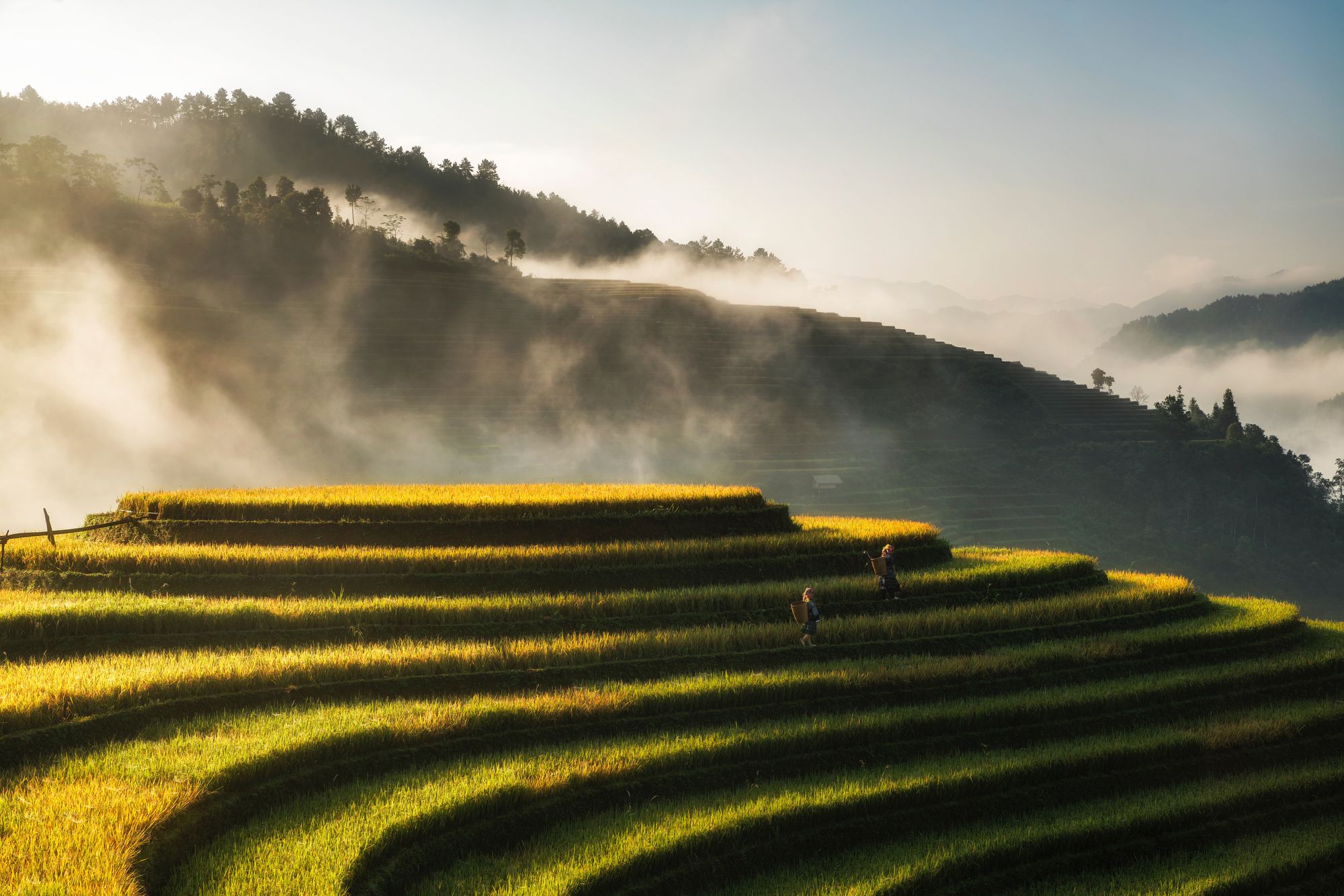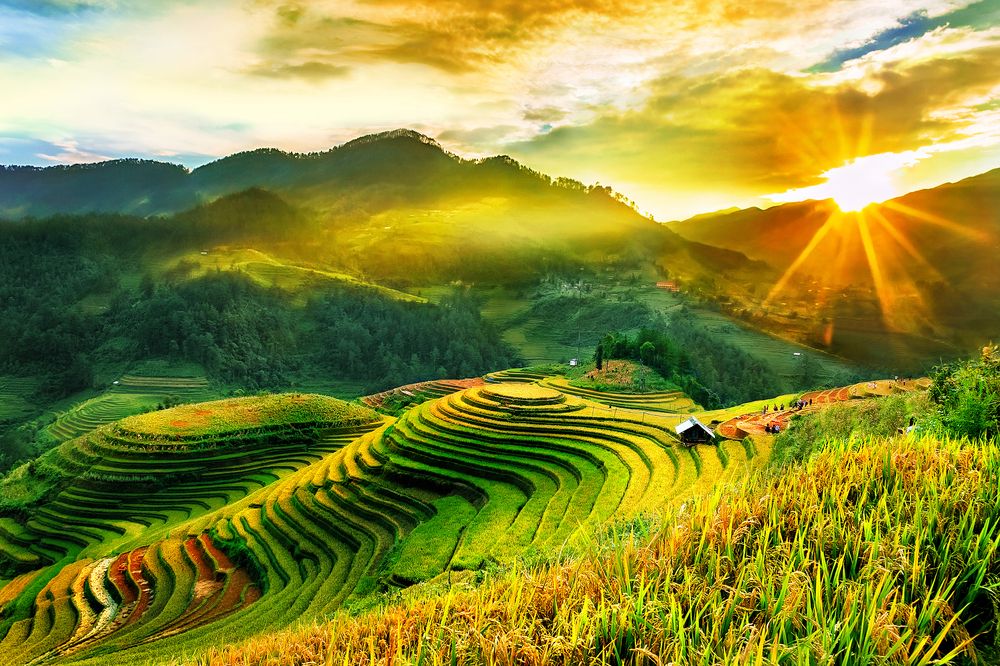 Attractions in Sapa are there in abundance!
It's famous for its picturesque landscape that embodies beauty with terrace fields nestled next to mountains covered with tall pines. Sapa holds a wealth of treasures for you to discover.
Here, our travel experts have picked out the 25 best things to do in Sapa.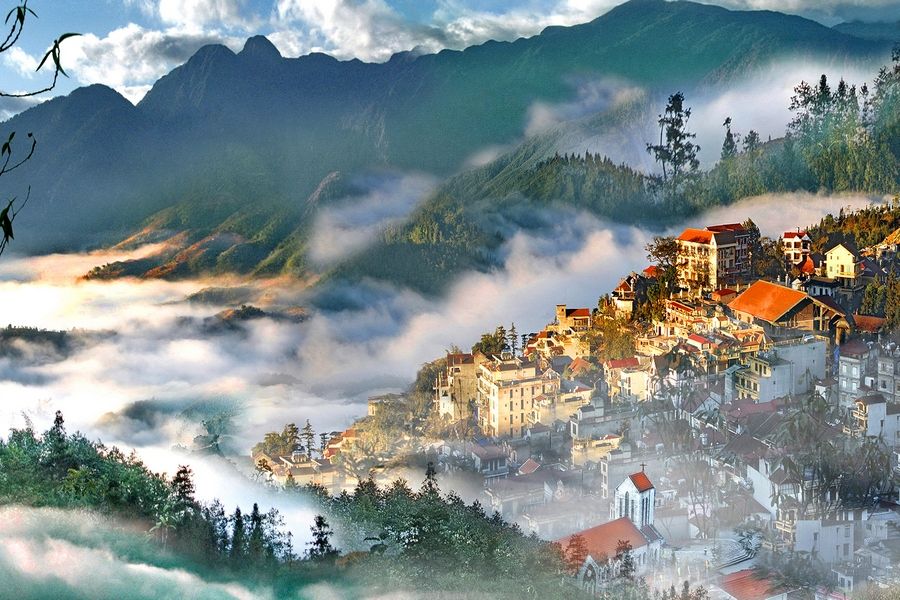 1. Reach Fansipan peak, the Rooftop of Indochina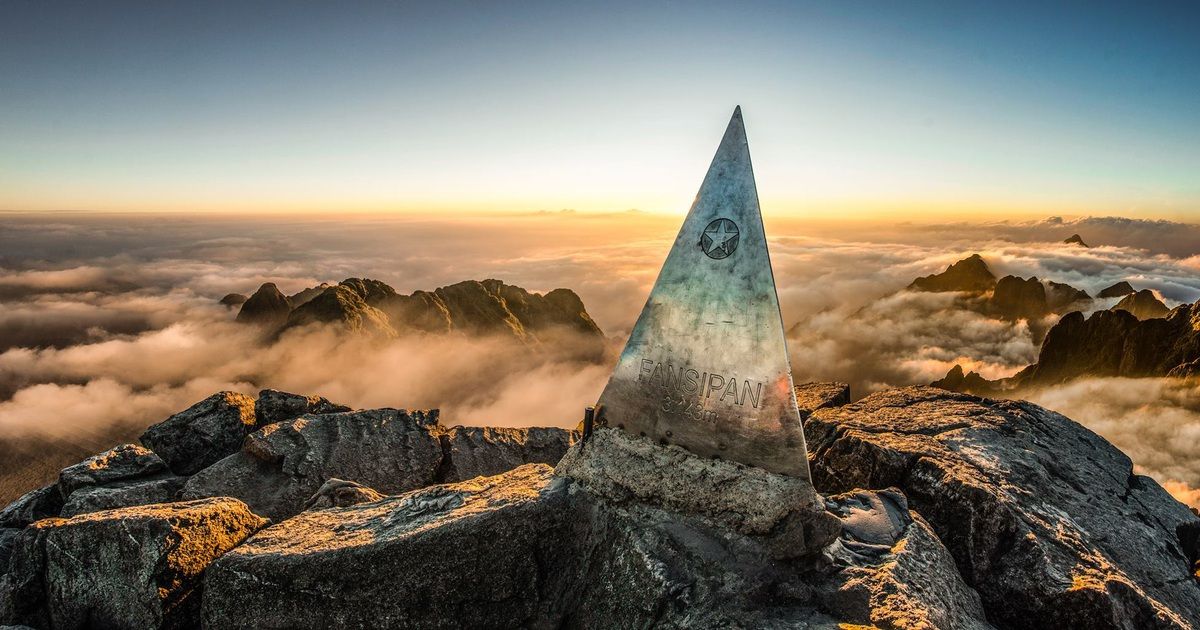 Dubbed "the roof of Indochina," Fansipan is Vietnam's highest peak.
At 3,143 meters above sea level, clouds are literally within reach. Fansipan is best place to admire a brilliant sunset over fantastic the landscape of Muong Hoa Valley.
In the past, trekking Fansipan was a challenge to conquer that usually took 2-3 days normally.
But nowadays, thanks to 6,292m-long cable car, anyone can reach the Fansipan peak in only about 15 minutes.
Cable car ticket (includes return): 550,000 – 750,000 VND per individual. Add 100,000 VND on Saturdays and holidays)
Operating time: 7:00 a.m. – 6:00 p.m.
---
2. Visit Sapa Museum, an Exhibition of the Past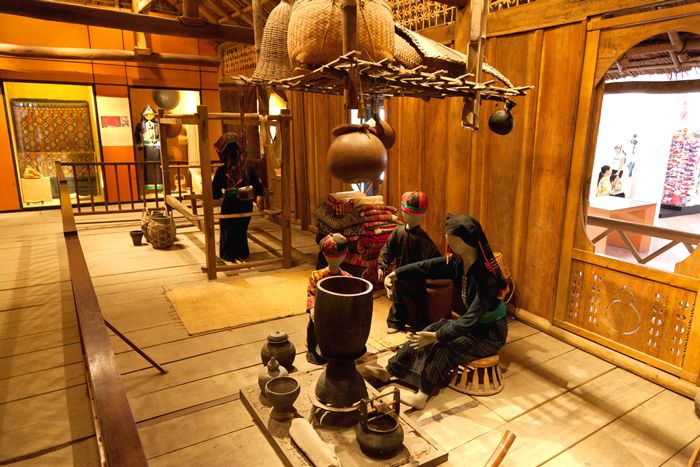 The Sapa museum is an excellent place to see Sapa's history and ethnology, including artifacts from the early 20th century's French colonial period.
Free to enter and located near the Main Square, visiting this museum is highly recommend among best things to do in Sapa to discover this ancient town.
Ticket: Free
Open time: 7:30 – 11:30 a.m. and 1:30 p.m. – 5:00 p.m.
---
3. Sun World Fansipan Legend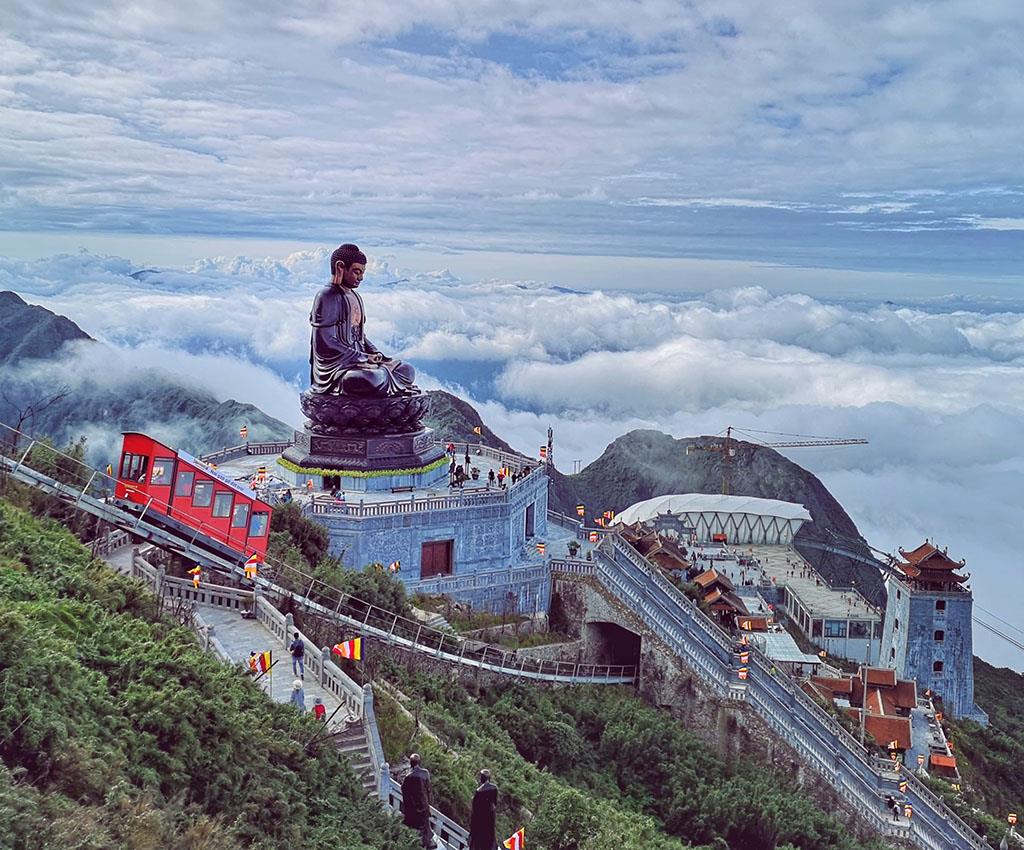 Enjoy Sapa in the modern way, with spectacular man-made scenery and brand new architecture.
Seek the station near the Sapa Church to buy ticket. Step in to a European style train across Muong Hoa valley. The cable car starts from Hoang Lien station. It takes only 15 mins from Hoang Lien station to Fansipan peak.
In the cabin, you can enjoy beauty of the wild and majestic Hoang Lien Son Mountain. Aside from this trip, you can visit spiritual destinations that decorated in Eastern modern style: Bao An Zen Center, Stone Heaven's gate, Arahant road to Avalokitesvara Bodisatva statue, Kim Son Bao Thang pagoda, and the giant Copper Buddha statue. At 3,000 meters high, holy and silent buddha sitting oon sea of clouds project an air that's both solemn and impressive.
Fansipan Cable car ticket (includes return)
Operating hours and admission fee: 7:00 am – 6:00 pm. 550,000 – 750,000 VND per person
Saturdays and holidays: 7:00 a.m. – noon. 650,000 – 850,000 VND per person
Muong Hoa Funicular ticket (up way): 100,000 VND
---
4. Trekking Muong Hoa Valley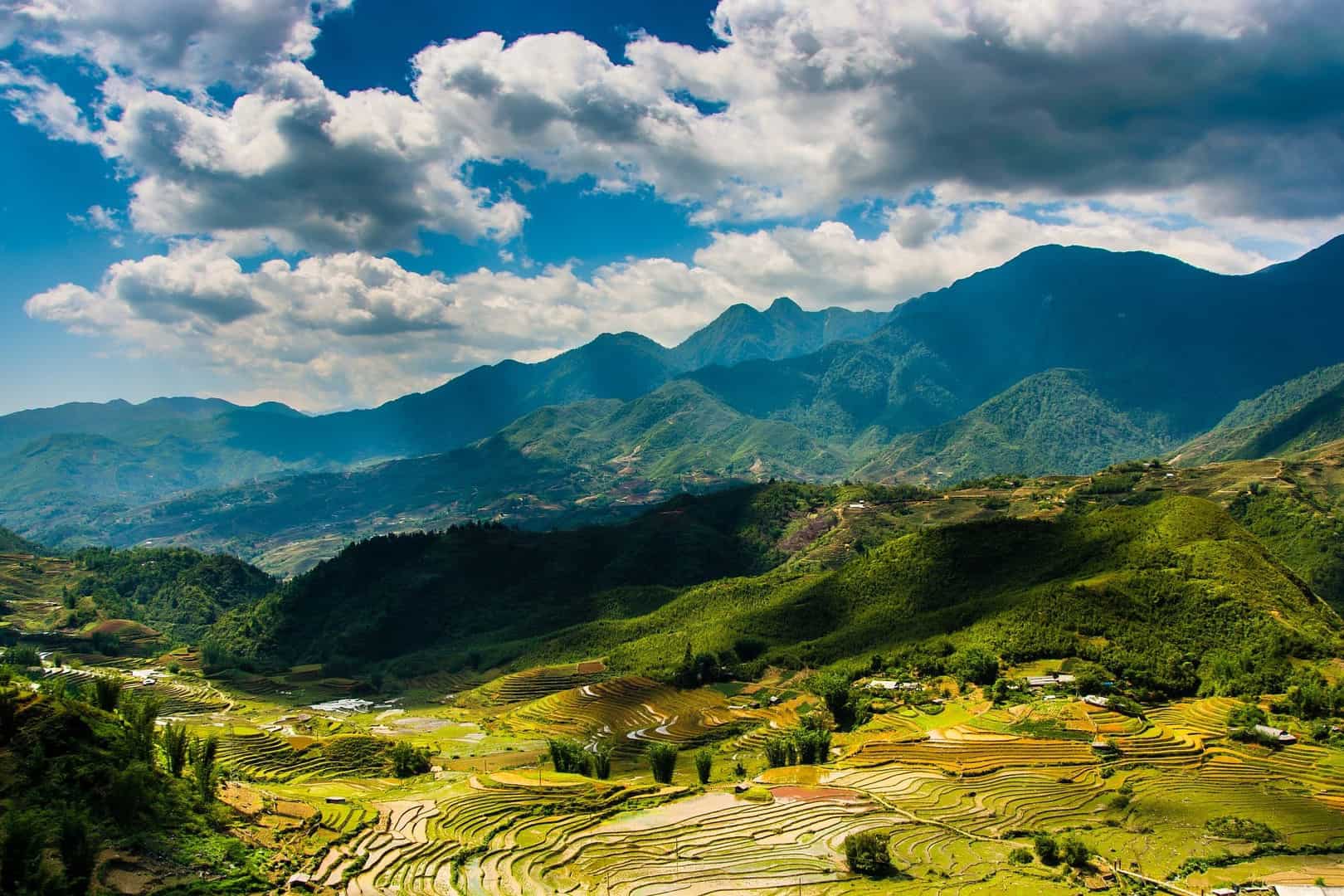 Located about 8 km from Sapa, you can relish in the glorious Muong Hoa Valley, which some call the "fairy tale of Sapa".
Bordered by Hoang Lien Son and Ham Rong Mountain, this elegant landscape and wonderful atmosphere with endless terraced fields encapsulates the beauty the region.
The best to experience Muong Hoa is in one day trekking. It is among best things to do in Sapa.  You can take a walk, run or ride a bike across valley. Don't forget to take a lot of pictures, enjoy the fresh air and fully take in the beautiful moment.
---
5. Admire the Sapa Church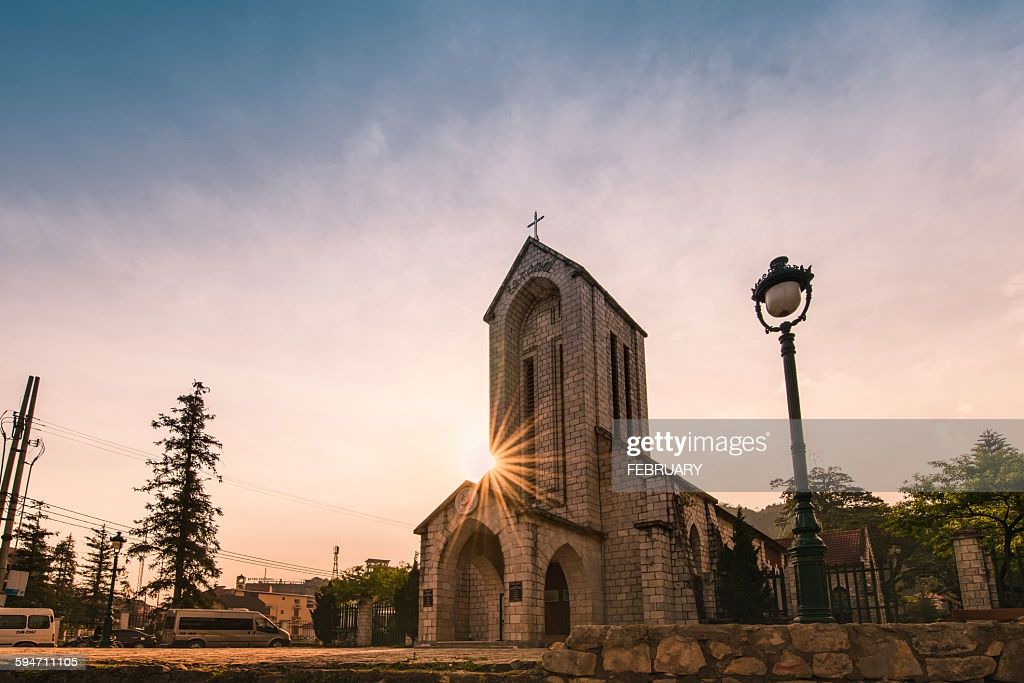 Silently bearing witness from old Indochina in heart of old town, Sapa's gothic stone church has stood from 1895 to now.
The stone church is still open to worshippers and tourists. The Sapa church is especially amazing at night when the light turns foggy and graces the church with a halo.
Entrance fee: free
Operating hours: 8 a.m. – 6 p.m.
---
6. Chasing Clouds on Ham Rong Mountain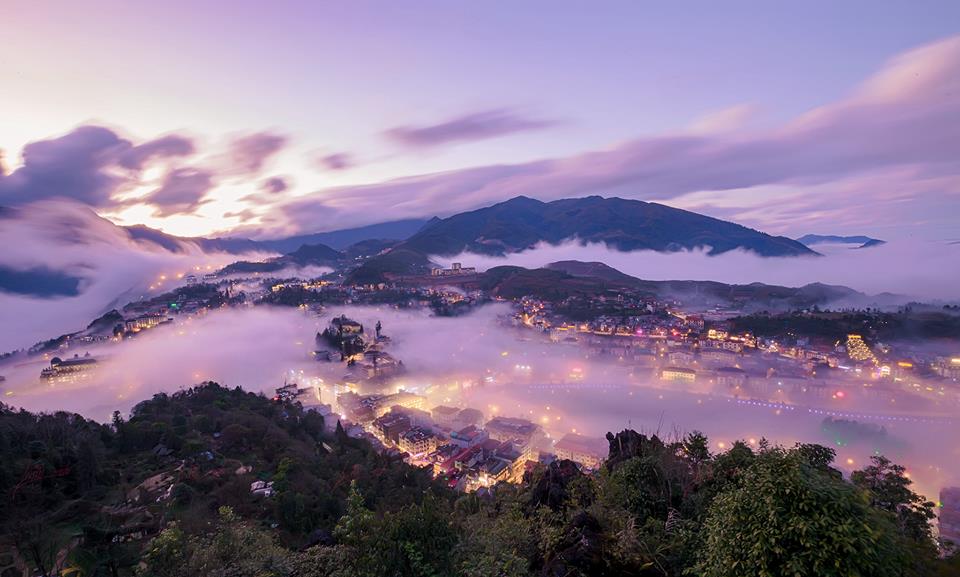 Chasing the clouds is one of best things to do in Sapa, and Ham Rong Mountain the place to do it. Its name comes from the dragon head shape of mountain.
The best time to visit is the morning and late afternoon.
In the morning, you see the whole town under a flowing sea of clouds. But let's wait until the sun goes down and lights come on. Yellow lights flickered between cloud layers look like small fires and make the whole town seem to burn with magnificent and brilliant embers.
Ticket price: 30,000 – 70,000 VND per person
Operating hours: 7:00 a.m. – 6:00 p.m.
---
7. Sapa's Love Market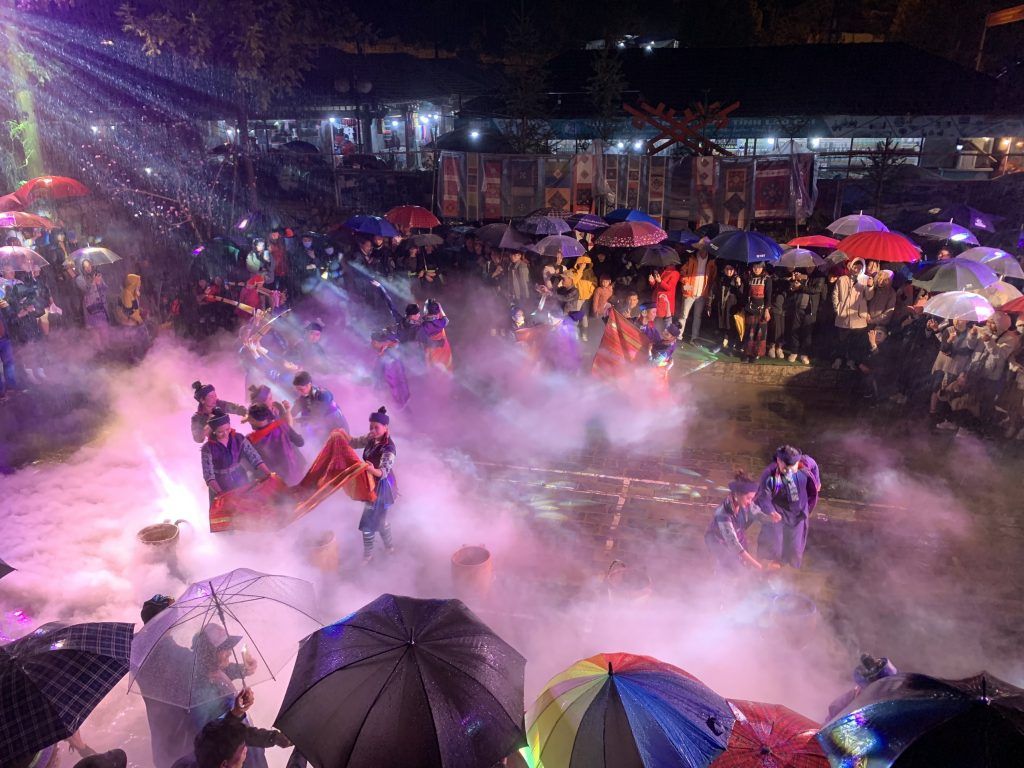 Wanderlust magazine named this as one of the most exciting things to do in Sapa.
The love market is open only on Saturday. This is where guys and girls from H'mong or Dzao tribes come to find their soul mate. This isn't a normal market. They don't "sell" or "buy" love. It's a market to follow the heart.
Young men and women wear traditional clothing, which is colorful and vivid with handmade silver jewels, and express endearment and love message via dance, song, and played panpipes.
In love market, you witness tradition songs, dances of tribes, and maybe even see one of the H'mong's "hai pu" marriage proposals from a man to the woman he loves.
Entrance fee: Free
Open time (Saturday only): 8:00 p.m. – 10:00 p.m.
---
8. Visit a Local Village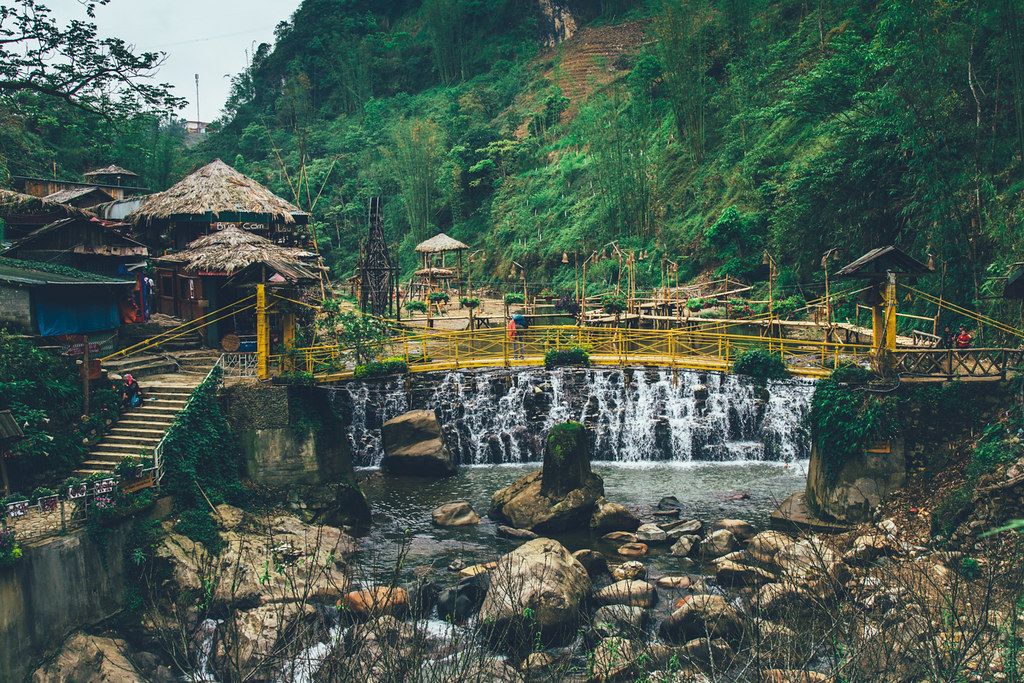 Cat Cat, Ta Van, Ta Phin, Shin Chai, Giang Ta Chai, Ban Ho, Y Ling Ho, Stone Cave, Sau Chua are pretty, small traditional villages, located a few kilometers from Sapa town.
You could walk down along stone road to see local life, peek inside a stilt house to discover living space, and book a local lunch with grilled chicken cooked on banana leaves. You could also take part in some local activities such as planting rice and sewing tribe textiles.
Entrance fee: 20,000 - 90,000 VND per individual
---
9. Take Part in Local Life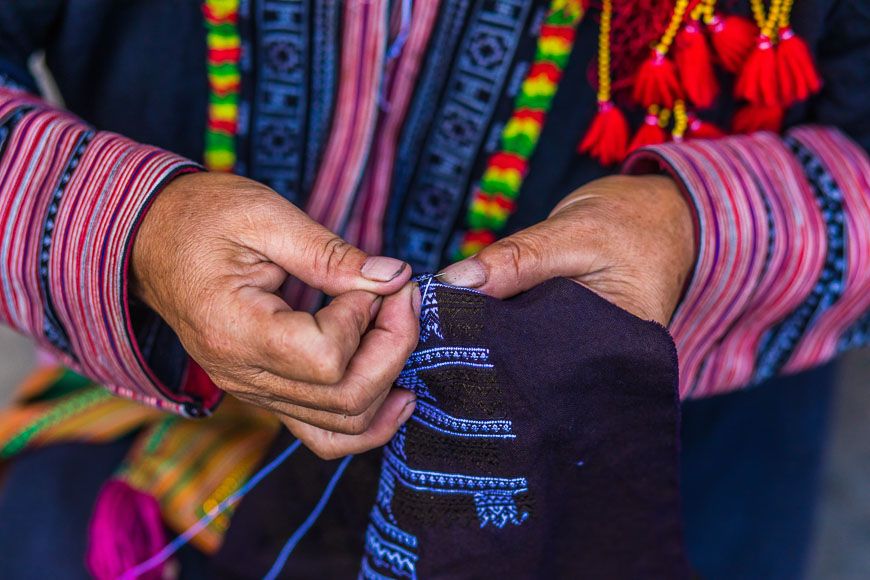 There are about 20 ingredients used in the special flavor of Sapa dishes. Take part in a cooking class or plant carefully in beautiful field as a working farmer would.
Need more? Try learning about natural textile of local tribes. All the cloth is made by hand from 100% natural ingredients.
There are some travel companies that provide this service such as Indio Cat and Hmong Mountain Retreat.
---
10. Boat on Sapa Lake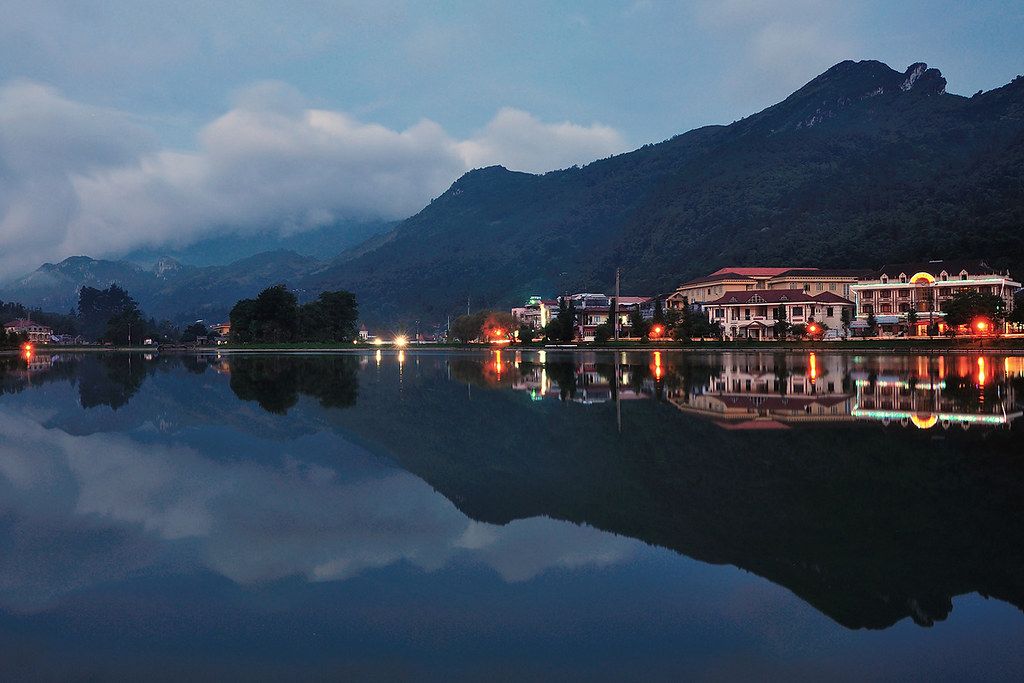 Together with Sapa square and Sapa church, Sapa lake (also named Mat Ngoc lake) is the heart of this beautiful pleasant town.
This small and peaceful lake takes just 10 minutes to walk completely around. You can hire a paddle boat and get a drink in the middle of the lake.
Wake up early, take in the foggy atmosphere on the lake, and sit down to enjoy some hot herbal honey tea or relaxing coffee while enjoying the morning.
---
11. Love Waterfall – A live painting of nature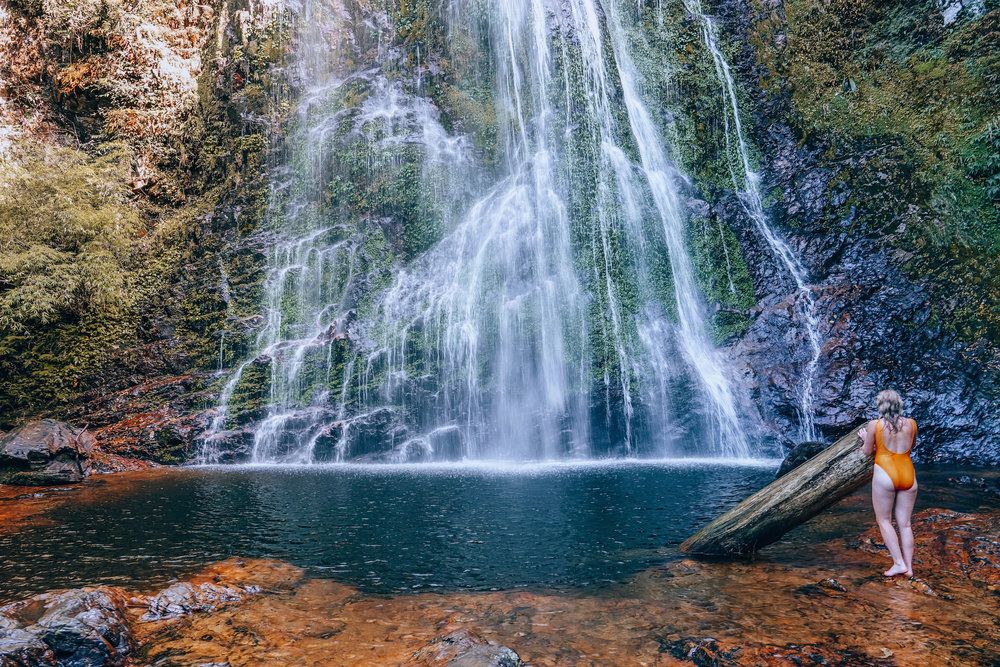 As a live painting of nature, Love Waterfall is humbling and unique, perfect backdrop for your couple or family memorable photo. And taking photo in love water fall is one of must-do things to do in Sapa.
Let's take a nice walk to the waterfall to feel magnificent and stunning waterfall. Best choice in a clear and summer day. You can swim in cool, fresh water, melted in wild tropical garden that clean tired soul after long working day.
But in winter or rainy day, you still can take a walk around, so much wildlife from croaking frog, singing birds along the path relax your heart.
Ticket :35.000 – 75.000vnd/Child – Adult
Open time: 8.30 am – 5.00 pm
---
12. Silver Waterfall (Thac Bac Waterfall)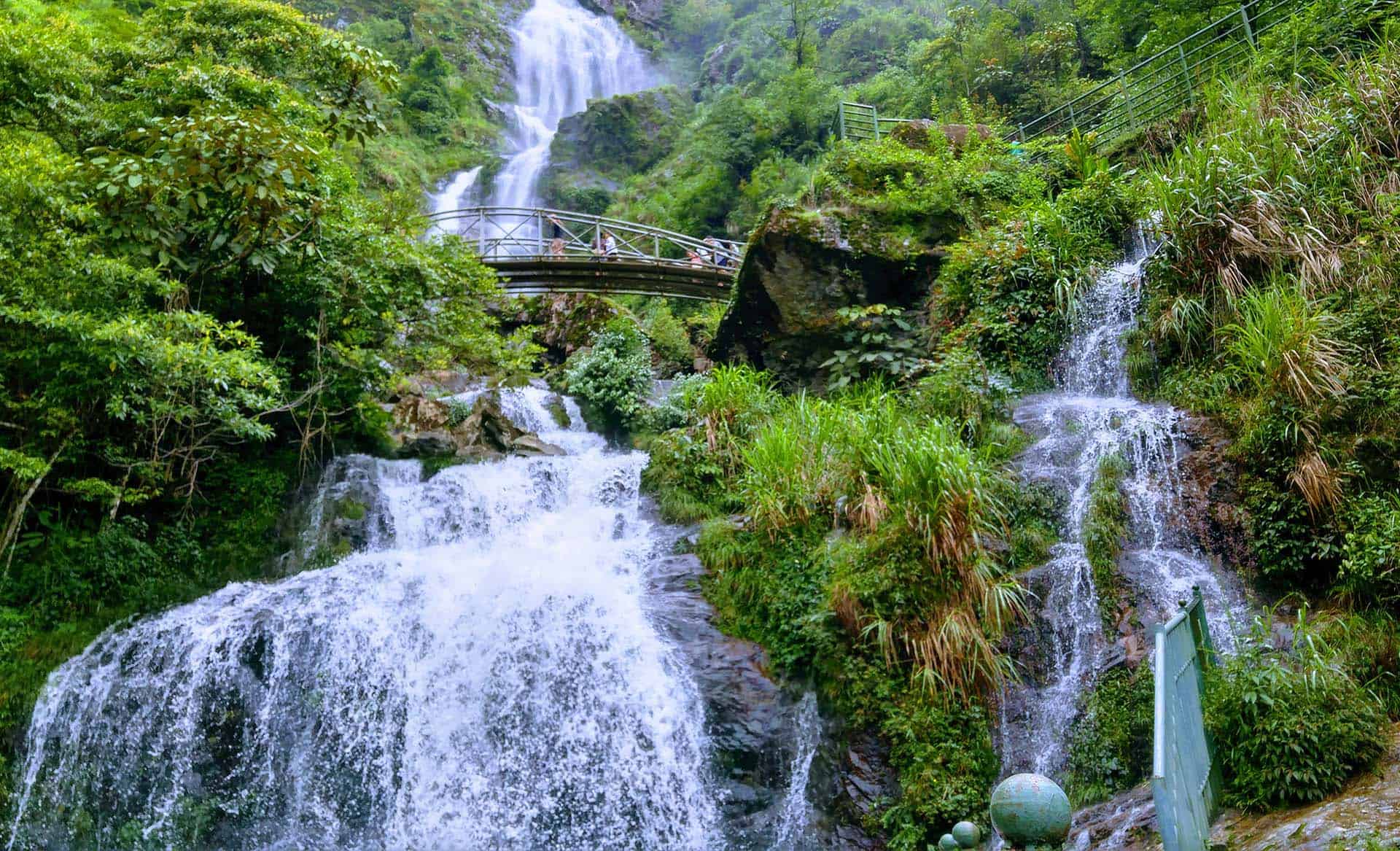 On the way from Sapa to Tram Ton pass, you across Silver Waterfall.
As its name, Silver waterfall impressed you by the strong and powerful stream as a silver dragon is going down from the high mountain. Ideal time to visit Silver Waterfall are from Jun to October, when it welcome you with a stunning scenery.
Ticket: 20.000 vnd
Open time: 8.30 am – 5.00 pm
---
13. Drive motorbike to O Quy Ho Mountain pass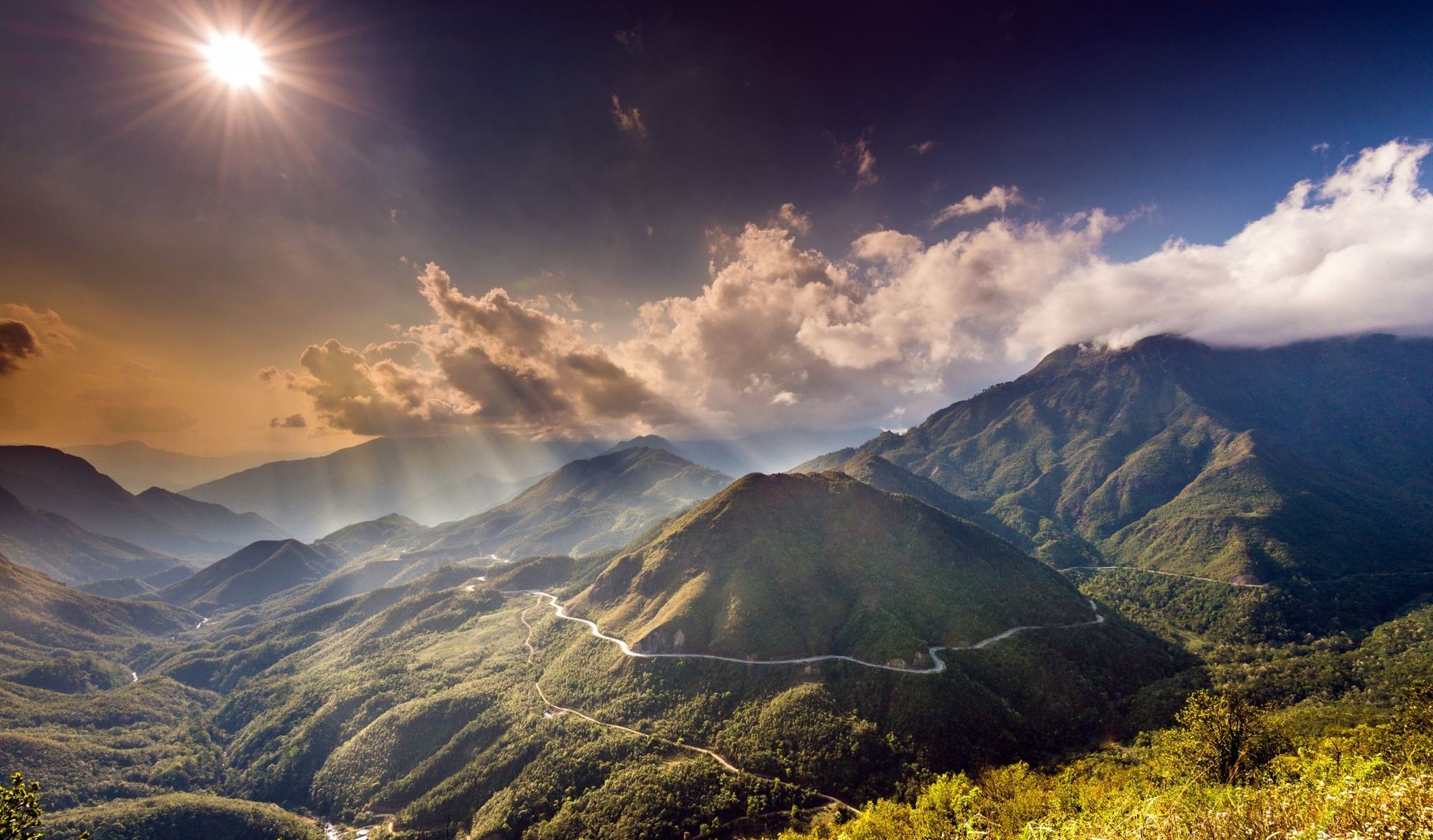 Chasing wind and cloud in one of most dangerous and longest pass in Vietnam could be one of most chilling things to do in Sapa.
Above the sea 2000 meters, temperature and weather could change quickly. It's warm and sunny in Sapa but suddenly windy and heavy foggy, even rainy on the road to O Quy Ho. Experience changing as quickly as your girlfriend emotions, sweetly cold, adventurously and interesting.
Be careful by very spectacular view around, it's could take time, especially brilliant sunset. So the advice is do not stay in the road too long, cause hot tea, hot grilled pork and so much tasty local foods are waiting for you in the stop at highest point of O Quy Ho – the Heaven's Gate - 2035m above the sea.
Heaven's Gate ticket entrance (1 drink added): 80.000vn
Open time: 8.30 am – 5.00 pm
---
14. Visit Tram Ton Pass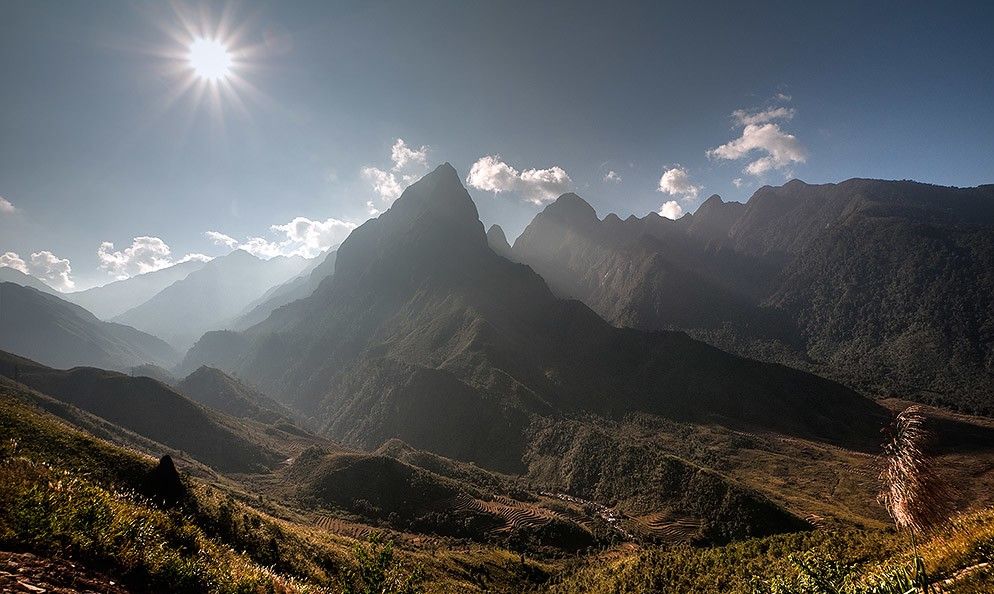 About 15km from Sapa, on the road from Lao Cai to Lai Chau, you across Tram Ton Pass on the northern side of Fansipan.
Tram Ton is the Vietnam highest mountain pass at 2000m above the sea. It's famous as a diving line between 2 climate zones. Sapa side is cold and foggy, but a few hundred meter onto Lai Chau side can be sunny and warmer where you got fantastic views in clear day.
---
15. Paragliding above O Quy Ho
Among best things to do in Sapa, Paragliding is also an activity that many tourist love to do to enjoy beauty of Muong Hoa valley from above.
You can experiences this game at Glass Bridge tourist area.  This game is safe because you get to fly with a professional flyer. Each flight take from 10-15 minutes.
Price: 900.000vnd/turn
Open time: 8.30 am – 5.00 pm
---
16. Walk on Glass Bridge – step above the cloud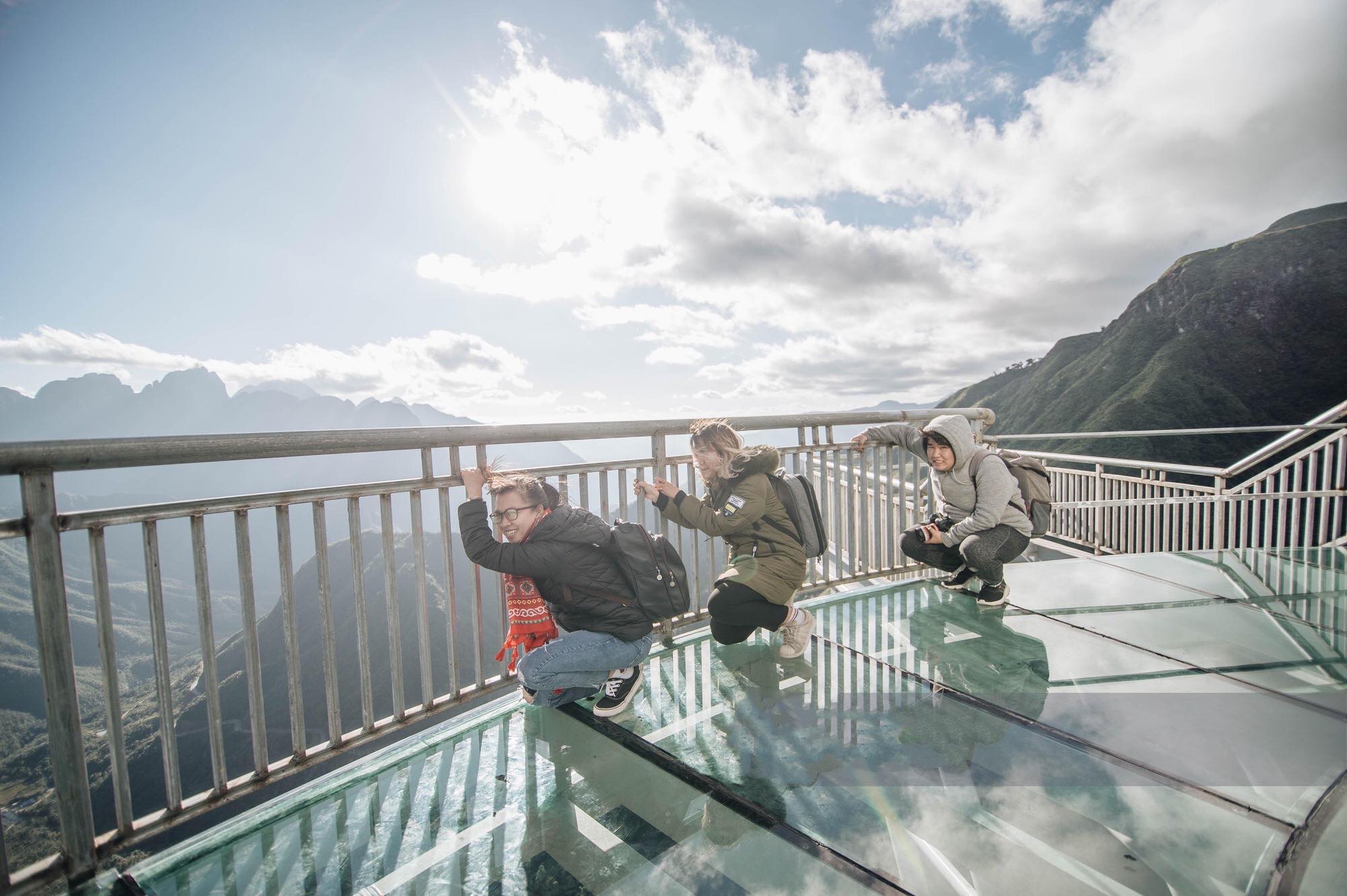 About 17km from Sapa town, you can enjoy some danger game and the extremely view above O Quy Ho, The Glass Bridge (Cau Kinh Rong May) welcomes you.
It's located in Lai Chau province with 500 meters long and 300 above O Quy Ho top peak. Stepping in the glass floor, you got the feeling of walking in space, bird fly under your feet, surrounded by endless green Hoang Lien Son. O Quy Ho long pass just zoomed out as small line.
Beside you can enjoy other game in The Glass Bridge (Cau Kinh Rong May) such as bungee jumping, zip-line…
Glass Bridge ticket: 400.000vnd
Zip-line: 500.000 vnd
Bungee: 1.000.000vnd
Open time: 8.30 am – 5.00 pm
---
17. Trekking rice terrace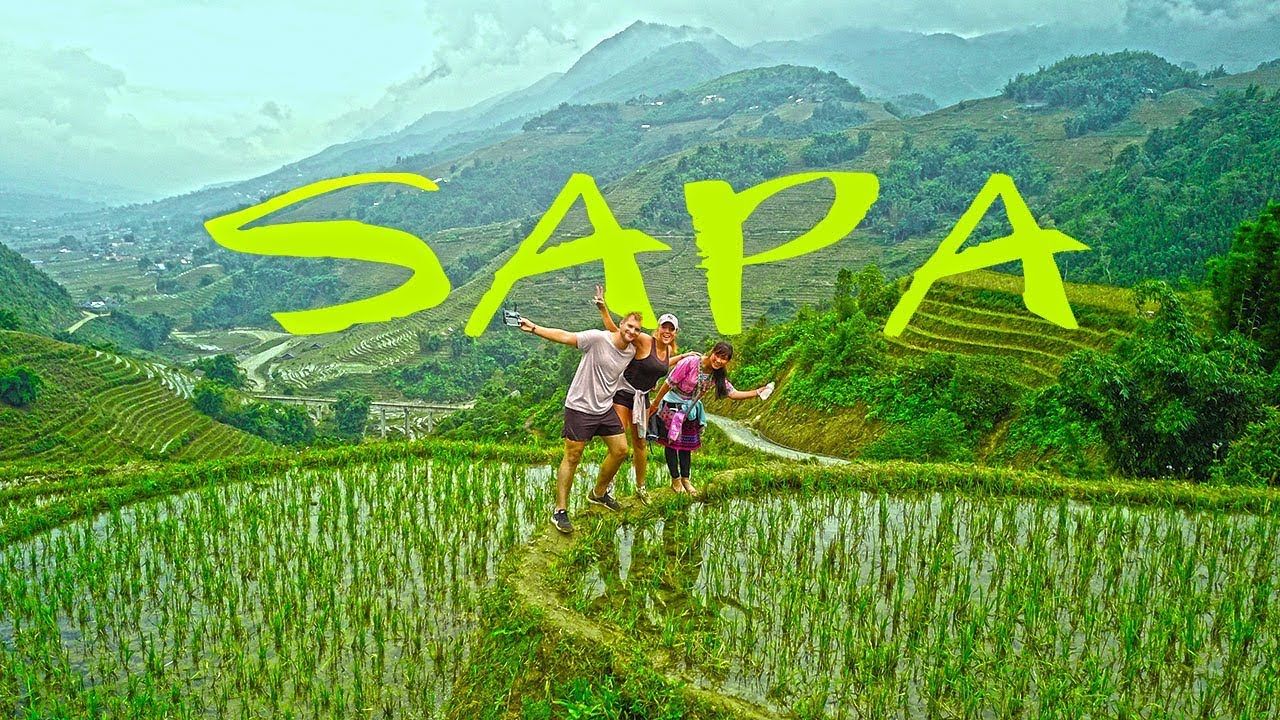 In Lonelyplanet, they introduce that: Once you step into the lust field, you'll understand the Sapa area's real charm. That's it! One of most expected things to do in Sapa.
There are many rice terrace in Lao Cai, buts Ta Van- Lao Chai group field which cover 1000 ha in Muong Hoa valley are most beautiful and spacious.
In early spring, the terrace field as twinkle as giant mirror reflect golden sunbeam.
In summer, they turn to endless green and make up huge green carpet cover whole valley. Suddenly in autumn, rice terraces paint whole valley with brilliant and silky yellow. It's from September to October. Sapa steps into its only harvest season in a year, showed up its most alluring charm moment, when terraces become a silky craft curving along old green mountain.
---
18. Taste Sapa barbecue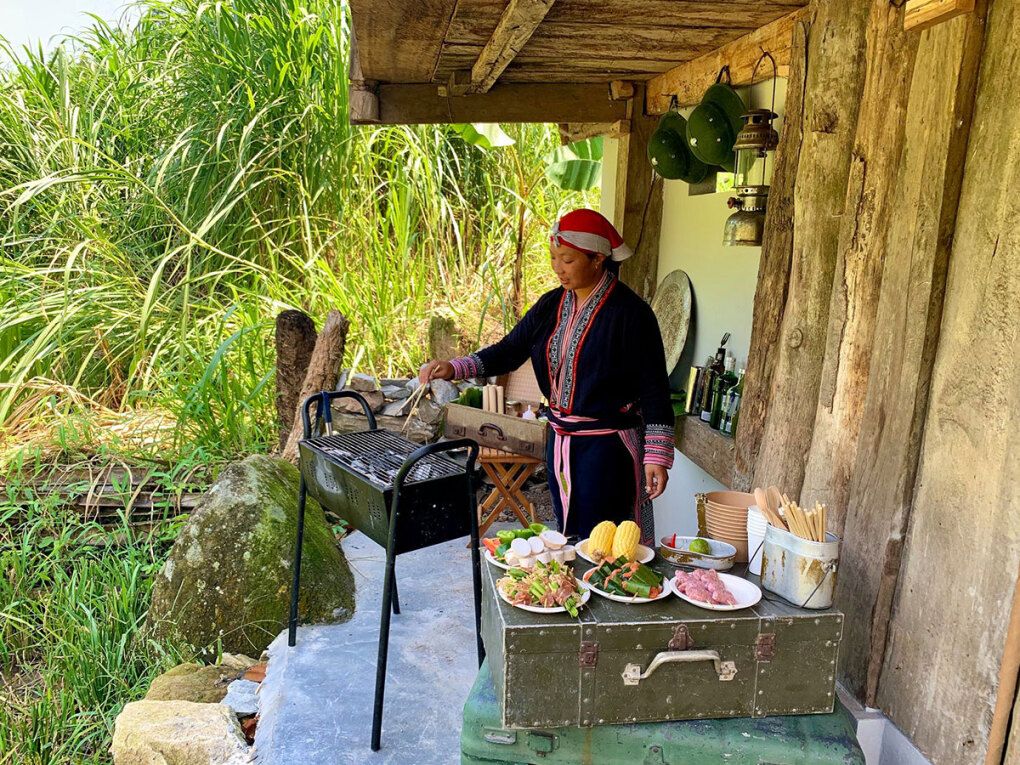 No-one come to Sapa without tasting barbecue. Enjoy delicious hot pork or "walked chicken" that grilled on red charcoal in cold Sapa are great attraction.
Local herb, chilli and special spice called "mac khen" give Sapa's barbecue most featured flavor of Vietnamese food in Northwest mountain areas.
---
19. Try traditional corn wine – Be drunk at Sapa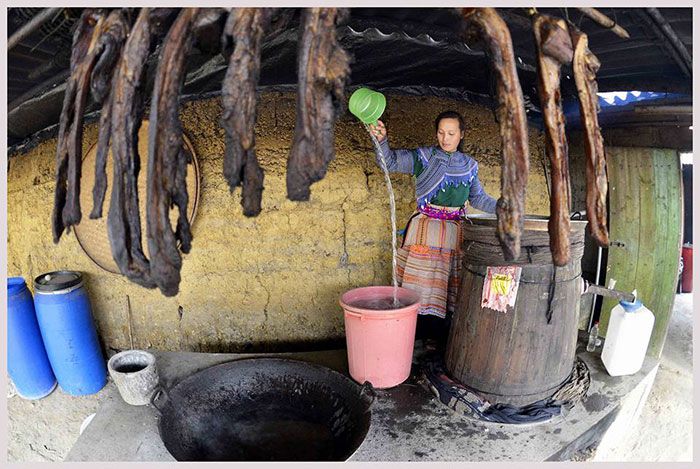 So strong and impressed! Hard to stop at one!
After trekking day, when the mountain air nips, drop into a great pub and call hot corn wine is really amazing!
Corn wine is one of specialty cannot ignore to taste Sapa. From corn grown on standing stone cliff, despite of iced and cold weather, H'Mong famer collect them and made up corn wine in traditional recipe. And tasting corn wine always in the list of things to do in Sapa.
Corn wine is always served hot. That bring up smooth, crisp and wild, and strong, and hard to stop at one!
---
20. Eat most weird local food: thang co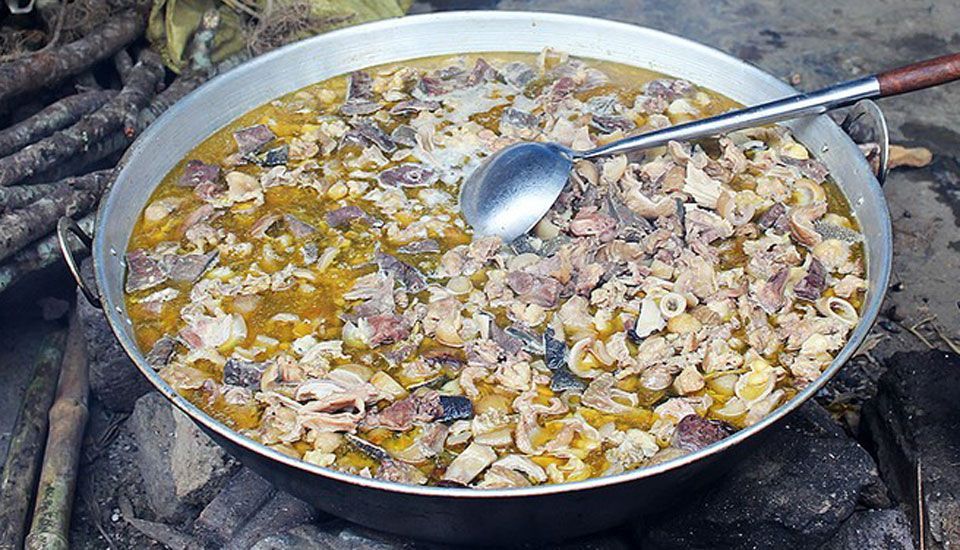 Thang co is a specialty dish of H'Mong tribe in Northwest Vietnam. Known as one of 100 best Vietnam food, it still a challenge dishes for even domestic tourist.
In H'Mong language, Thang co mean "pot of water". It's cooked from large livestock meat (beef, buffalo meat, horse meat) and pork added sometime. Buts most delicious is horse "thang co".
In Sapa town, some restaurant serve thang co, but most local taste only be found at local market. Walking Bac Ha local market, you could see man drink corn wine next to big boiling pan of thang co, happily and satisfying. Let's come and try, and you never forget it!
---
21. Have morning breakfast above the cloud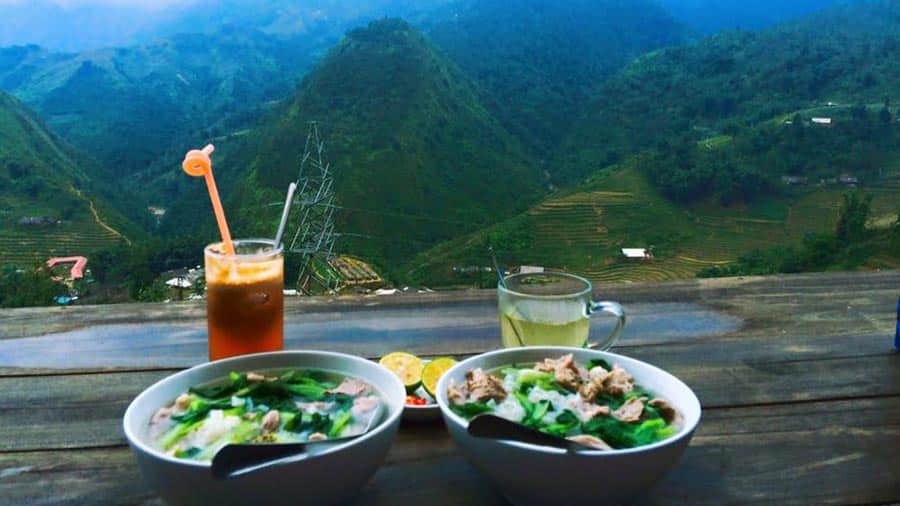 Having breakfast above the cloud and waiting the sun wake up could be unforgettable experiences for a retreat vacation in Sapa.
Imagines, in cold morning, you sit down on cold and windy balcony, enjoy sweet flavor of local honey in your tea or steaming cup of coffee, and eating two best Vietnamese dishes - delicious "pho" and spring roll while the sun slowly awaken bellowed valley. Clouds slowly drifting below, peaceful and romantic.
There so many lounge and hotel have great landscape view. let take one and reward you an "above the cloud breakfast" in truly way.
---
22. Live slow in Sapa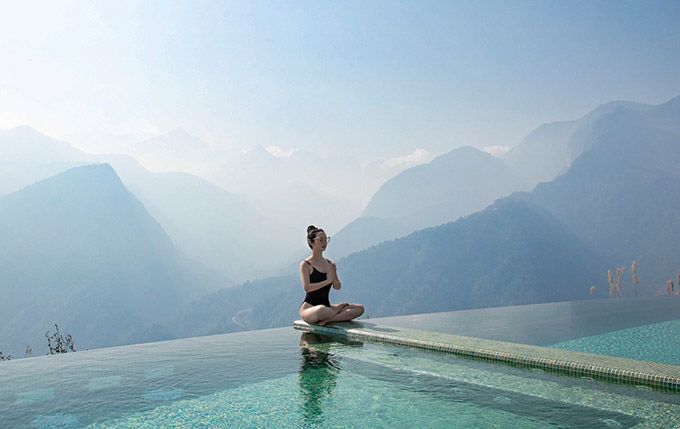 Get out of busy town with tourist, Sapa can serve you as a destination of retreat and learn to live slow, kick back stress and charging nature energy before come back to real life.
That the way many tourist choose to live slow and recover themselves in a comfortable and quite hotel or lounge in Sapa.
Practicing zen in high mountain, swim in lonely and infinite pool or siting on bamboo chair and enjoy cocktail from jungle fruit, feel slow movement of time in quite Sapa are special way to get closer to nature energy and healing your depressed soul quicker.
---
23. Buy some lovely handicraft in handicraft shop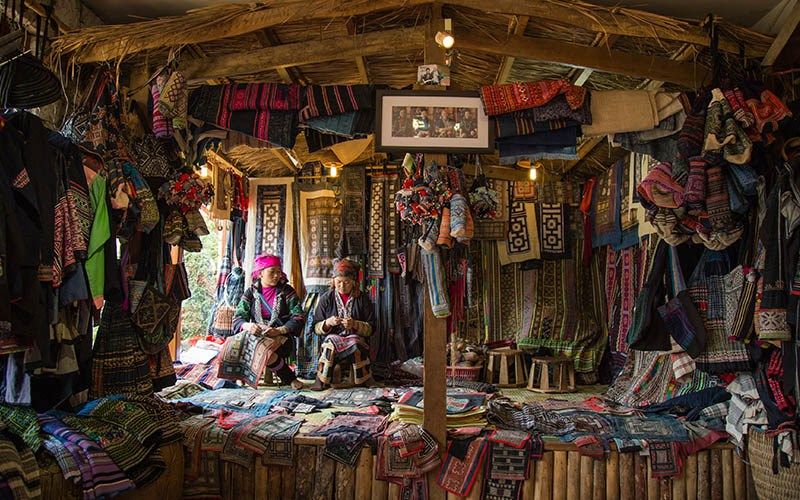 Sapa is famous for its colorful handicraft and brocade products. Ethics women (H'mong, Red Dzao, Thai…) learn to make brocade at young age. Brocade weaving highlight Sapa women beauty and show up variety in cultural values of each ethnic's community.
Walking around market, you fall in love with the colorful world of scarves, wallet, bags, cloths, dresses…. Each take from few days to several months to finish. It's present soul of land and human of this area – simple and friendly.
---
24. Sapa market – One ticking on your list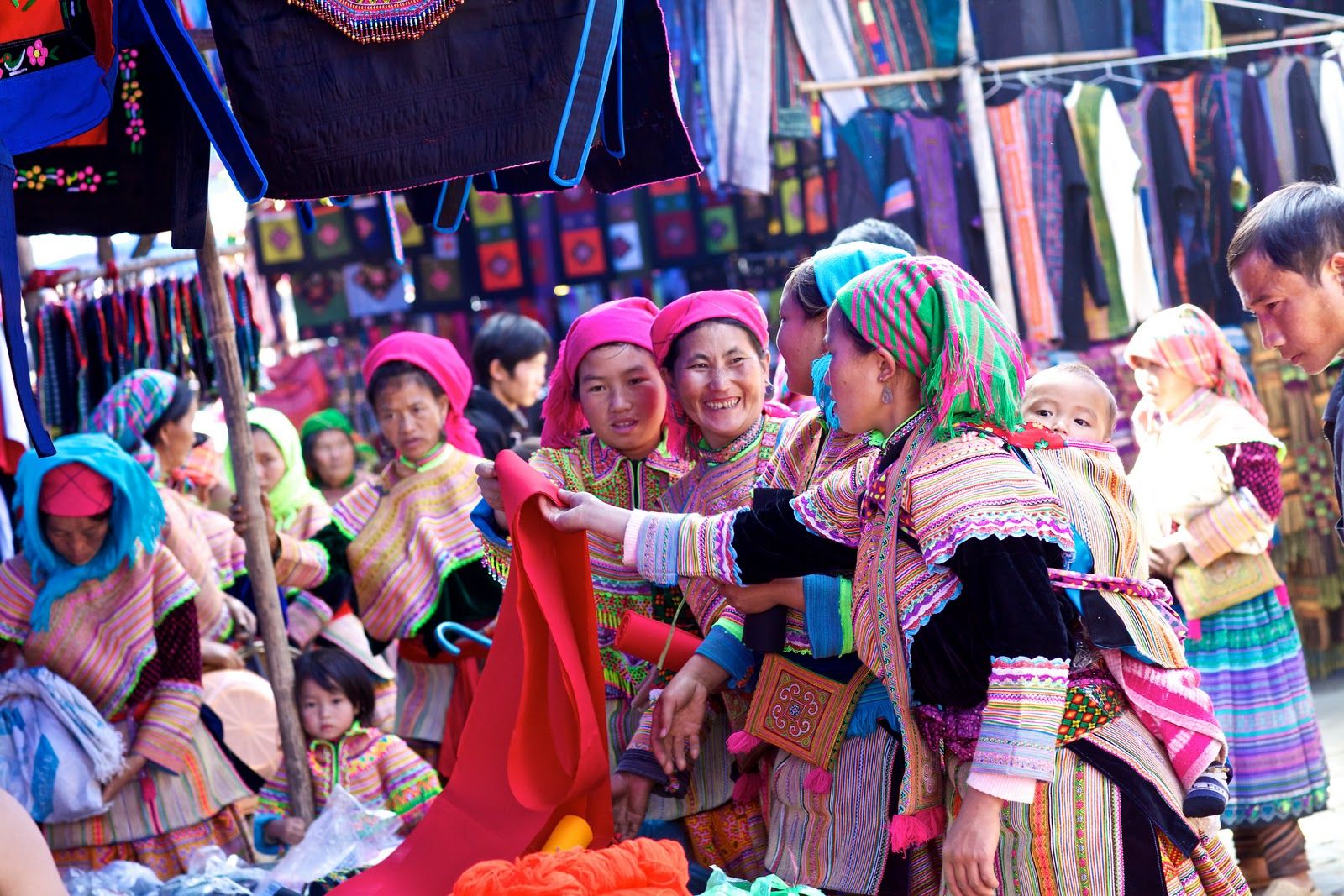 Go and shopping in local market is one of most excited things to do in Sapa trips.
You will see colorful woman and men in their traditional costume selling cloths, scarf, bags, local vegetables, plants, herbal, honey, beautiful hand-crafted knives,   horse (in some Bac Ha market) and local food, of course… Red Dzao women with bid red scarf selling theirs handy textiles products, Giay ladies with black teeth selling grilled sticky rice packed in bamboo tube, a rice cigar of sorts or H'mong men drinking Corn wine and eat Thang Co…
There are some famous market that you must go at least one of them: Sapa "new" market near Sapa church, Coc Ly market, Bac Ha market, Can Cau market…
---
25. Go to spa and experience Red Dzao herbal Bath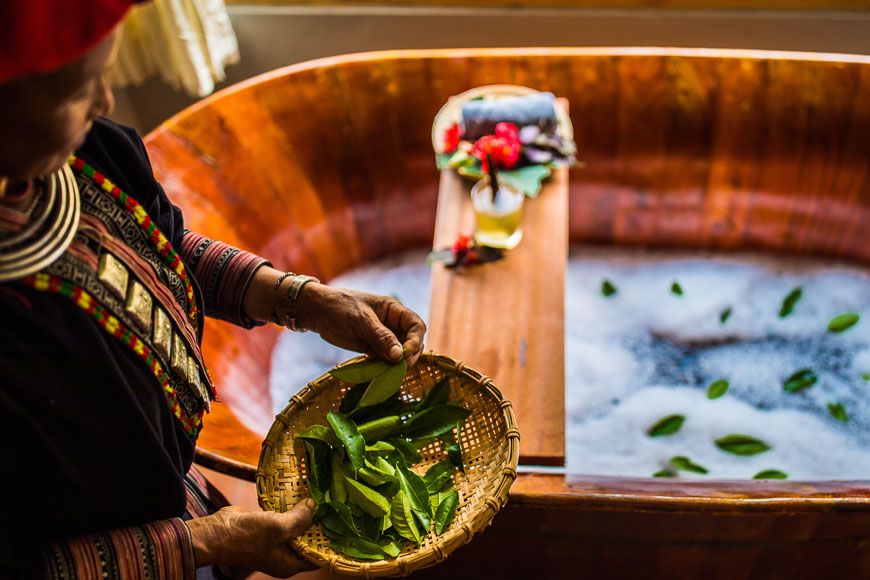 Take a bath with local herbal to take rest and recover after excited trekking day, that help you to relaxing muscle, dispel fatigue quickly, detox body, circulates blood and especially good for bone.
Bathing water cooked from esoteric southern leaves in jungle that only knew by Red Dzao people.
They have to go to forest for 3 days to get enough ingredient for a hot pot of herbal. Then all leaves cooked freshly until the pot covered with thick white foam.
This "secret" bath water are so "strong" so that even a strong man weighing 80kg could feel "drunk" after 40 minutes. So, great bath time recommend is 15-20 minutes to relax and "get high".
Final words
Above are 25 best things to do in Sapa. However, beautiful and glorious Sapa could give your more than that, with countless things to enjoys, countless dish to tastes and unlimited beauty landscape to admire.
As one of best place to visit in Vietnam, Sapa always welcome you with endless charm, even hundreds of returned times.
If you are planning to Sapa, let's follow us to het most helpful tips for your trip!